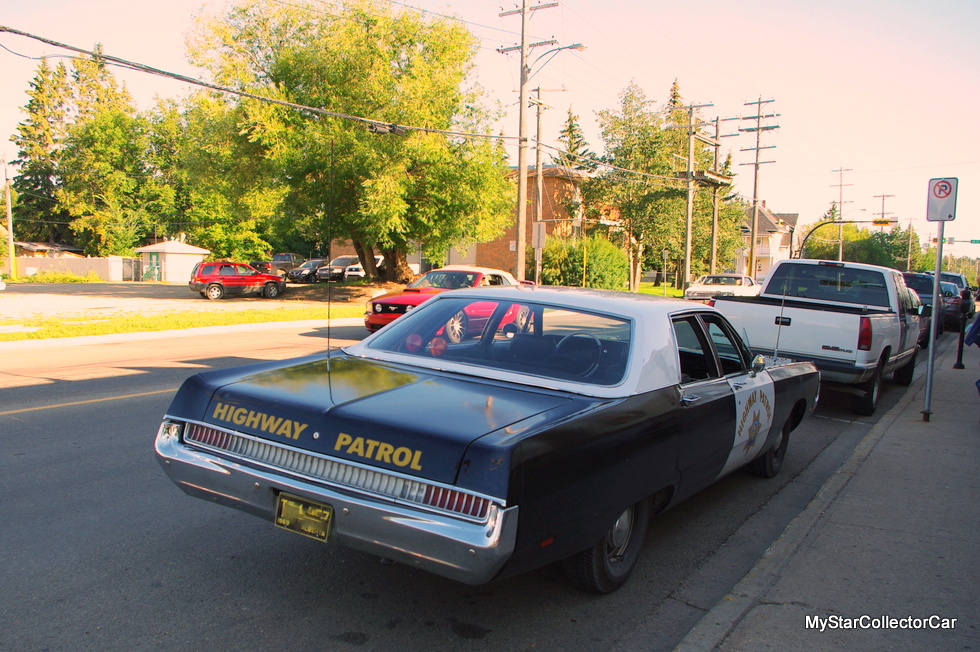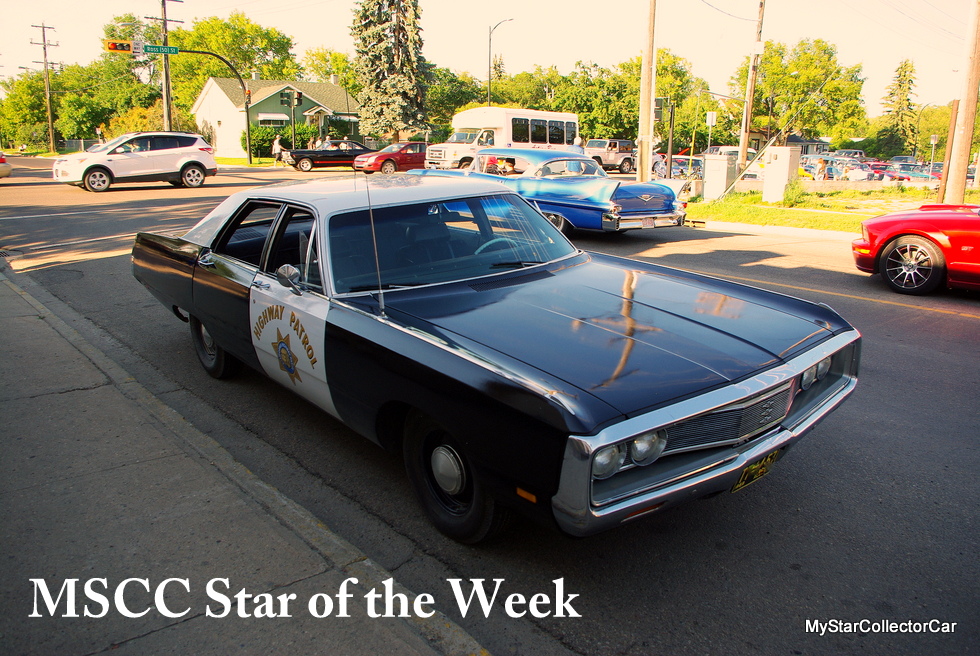 MSCC SEPTEMBER 20 STAR OF THE WEEK: '69 CHRYSLER HIGHWAY PATROL CAR—BACK WHEN A BIG BLOCK AND MASS REALLY MATTERED
Police cars were sheer presence vehicles back in the day.
They were expected to take a pounding on the mean streets, get to 70 miles per hour faster than a hot rod, top out at well over 120, handle like it was on rails and have room in the back seat for a lot of bad guys.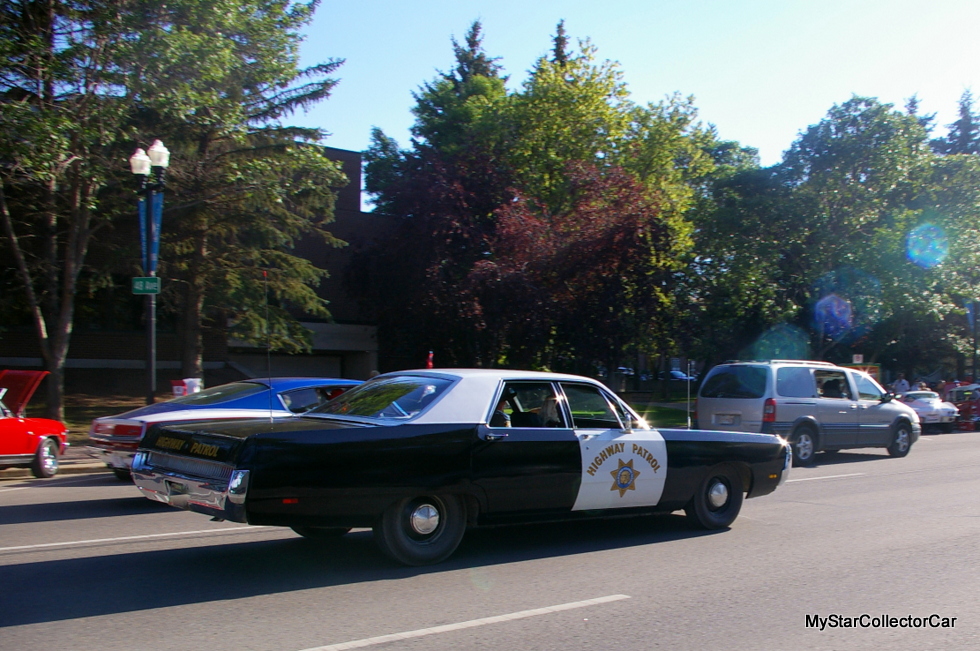 That was a tall order but one of the most successful police cars came from Mother Mopar in the form of large Dodges, Plymouths and occasionally a Chrysler.
"Many a scofflaw tried to outrun these big Mopes and watched as the headlights got closer and closer—no matter what he had under the hood."
This MSCC Star of the Week '69 Chrysler goes back to a day when big blocks and mass really mattered in police cars.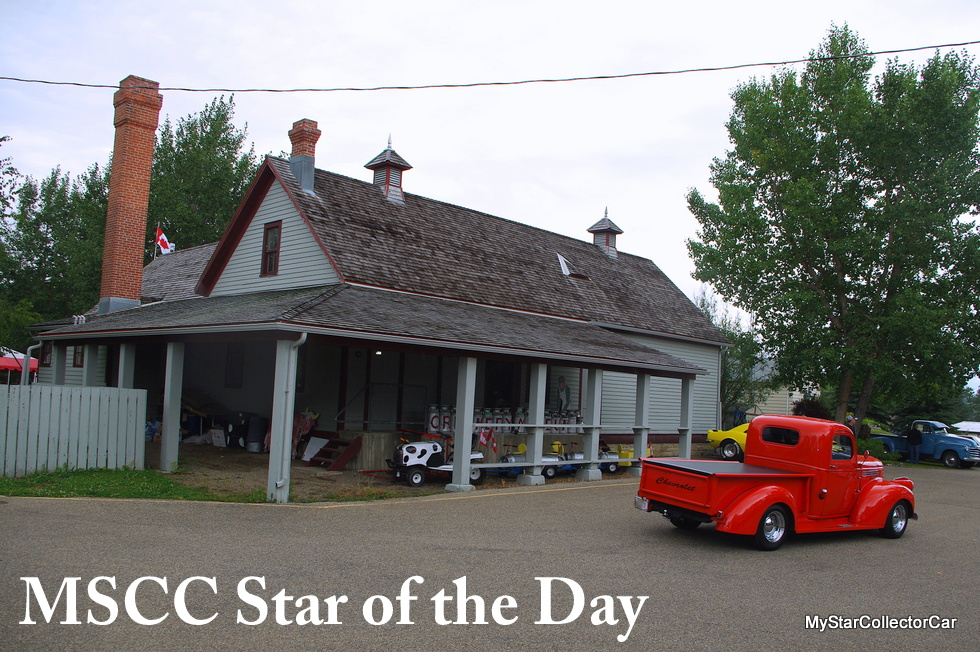 MSCC SEPTEMBER 19 STAR OF THE DAY: THE PERFECT SETTING FOR AN OLD TRUCK
Trucks have taken over urban streets in a big way since they built them to drive less like trucks.
"Heated leather seats, climate control, backup cameras have turned pickups into Cadillacs with more payload."
They're more city than country now but it wasn't always that way with trucks because they were built for the farm in the past.
This MSCC Star of the Day Chevy pickup was driving by an old dairy last month—the perfect setting for an old truck.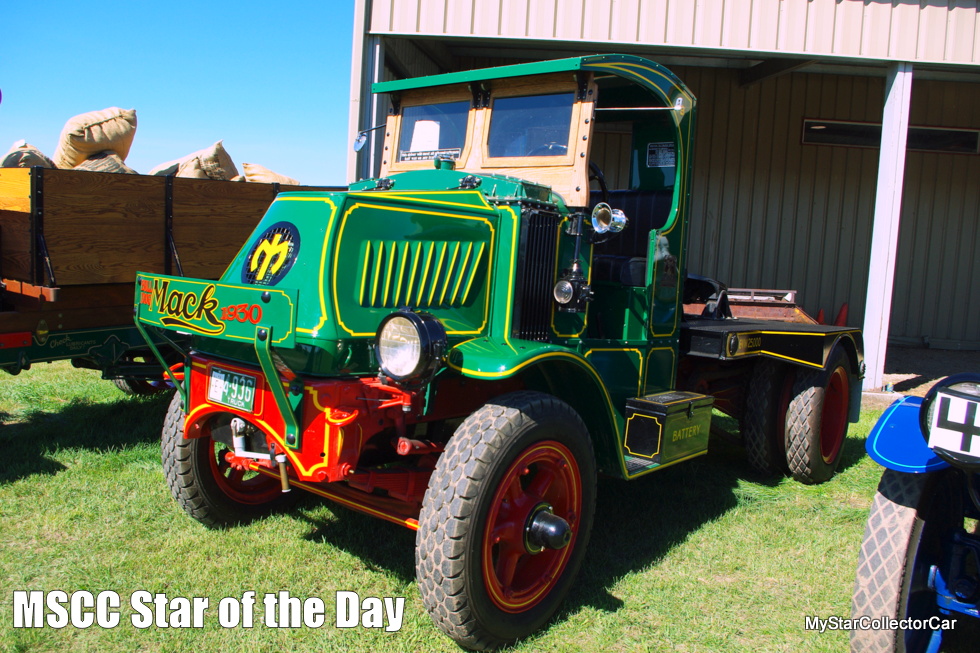 MSCC SEPTEMBER 18 STAR OF THE DAY: 1930 MACK—BIG RIG DIRTY THIRTIES STYLE
Commerce fell off the cliff in 1929 with the Great Depression but that didn't mean it came to a complete halt.
Business carried on so you still needed workers and working vehicles.
"Trucks still hauled loads in 1930 because whether it was groceries or gravel, it still had to be delivered."
This MSCC Star of the Day 1930 Mack is a big rig—Dirty 30s style.
MSCC SEPTEMBER 17 STAR OF THE DAY: '30 MODEL A—THE BLUEPRINT FOR COOL
Hot rods—or their 2015 incarnation (rat rods) are a testament to innovations in cool.
They started building hot rods the minute a guy figured out a Model T went faster with a tweaked carb and no fenders.
Later on guys started pulling engines out of wrecked Cadillacs or Lincolns and stuffed them into stripped down Model As and most of them survived the experiment.
This MSCC Star of the Day '30 Model A is a blueprint for cool.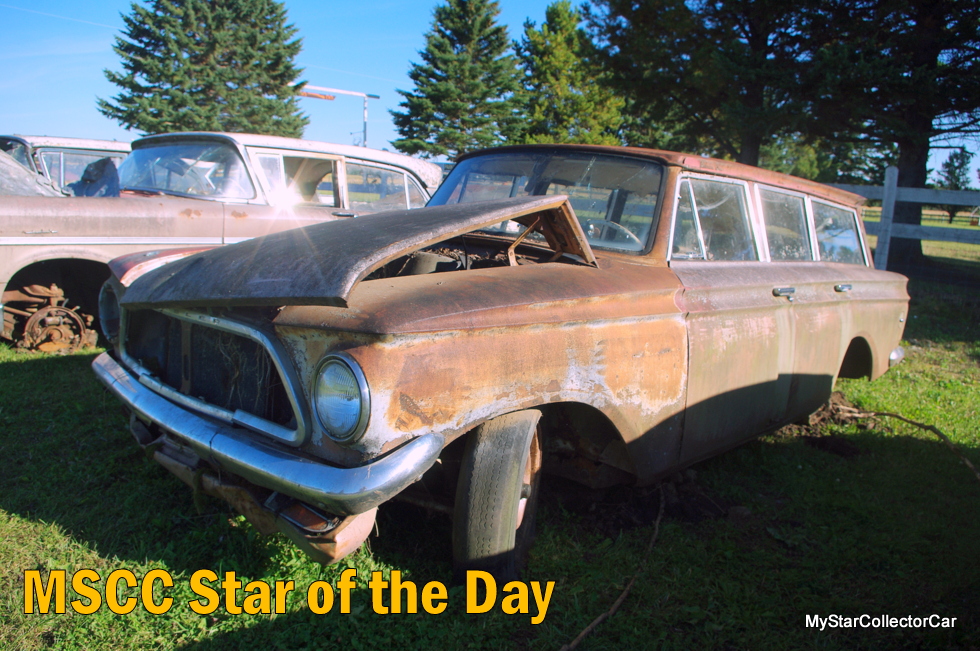 MSCC SEPTEMBER 16 STAR OF THE DAY: RAMBLER WAGON—THE CAR GODS DIDN'T SMILE ON THIS PROJECT
Legendary Vulcan philosopher Spock once said, "There are always possibilities".
Spock was referring to a life and death situation on the Star Ship Enterprise but his vague statement really sums up the car hobby.
"There are car gods and car gods decide the fate of every old piece of iron on the face of the planet so they are the possibilities in the Spock philosophy."
This doesn't always work out because the car gods didn't smile on this MSCC Star of the Day Rambler wagon—it's been mulch since 2012.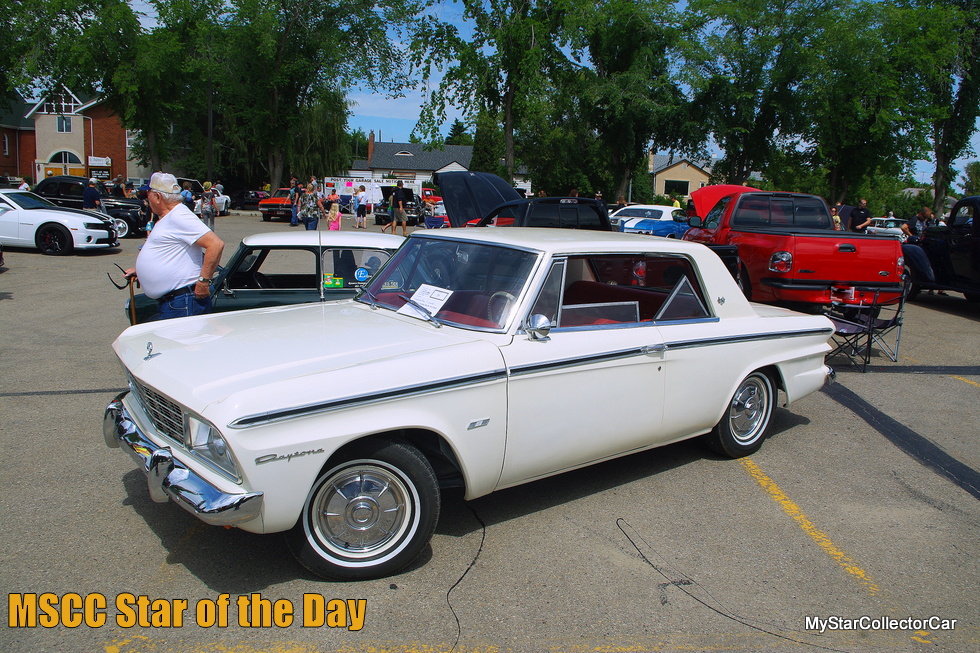 MSCC SEPTEMBER 15 STAR OF THE DAY: 1964 STUDEBAKER DAYTONA—RIDE INTO THE SUNSET WITH CLASS
Studebaker had a long, successful run that stretched back to the covered wagon era.
"They primarily built functional vehicles but occasionally Studebaker strayed into performance with cars like the supercharged Golden Hawk and the highly underrated Avanti."
Eventually Studebaker would fold the tent with a final run north of the border (Canada) in 1966.
This MSCC Star of the Day '66 Daytona at a 2014 car show showed how Studebaker rode into the sunset with class.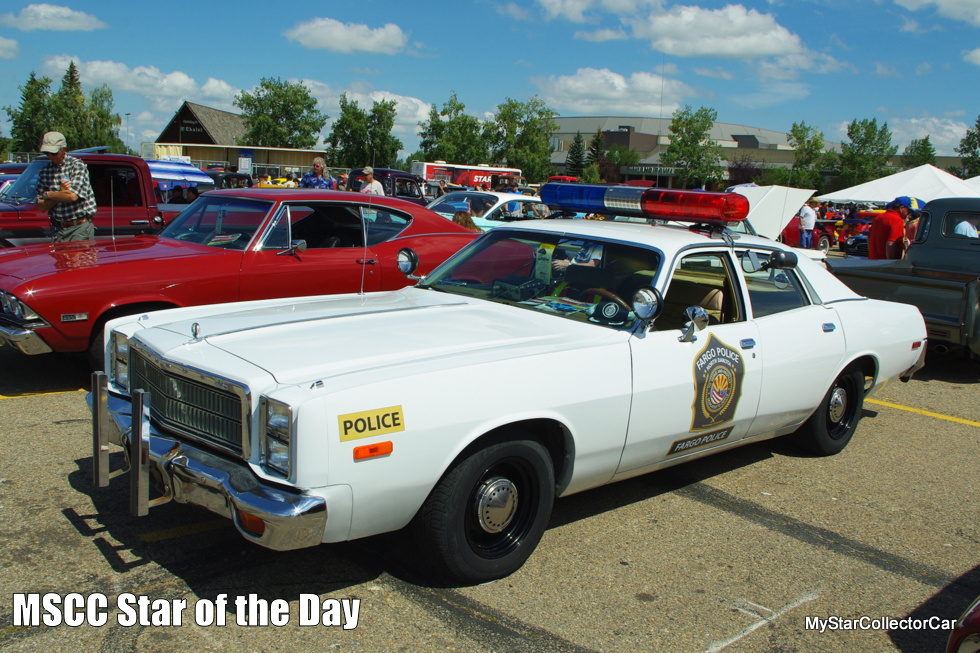 MSCC SEPTEMBER 14 STAR OF THE DAY: '78 PLYMOUTH FURY—THE BLUEPRINT FOR A HARD-WORKING SEDAN
Plymouth had the Road Runner, Barracuda and Super Bird in its biography but those legendary names were just a small part of the history behind Chrysler's lost division.
People bought Plymouths because they built solid, reliable sedans.
Road Runners sold the brand name but less glamorous Plymouths paid the bills as taxis and police cars.
This MSCC Star of the Day '78 Plymouth Fury at a show last year is a blueprint for a hard-working sedan.
CLICK HERE to Like us on Facebook
CLICK HERE to Follow us on Twitter
CLICK HERE to Follow us on Pinterest Please re-post this if you like this article.