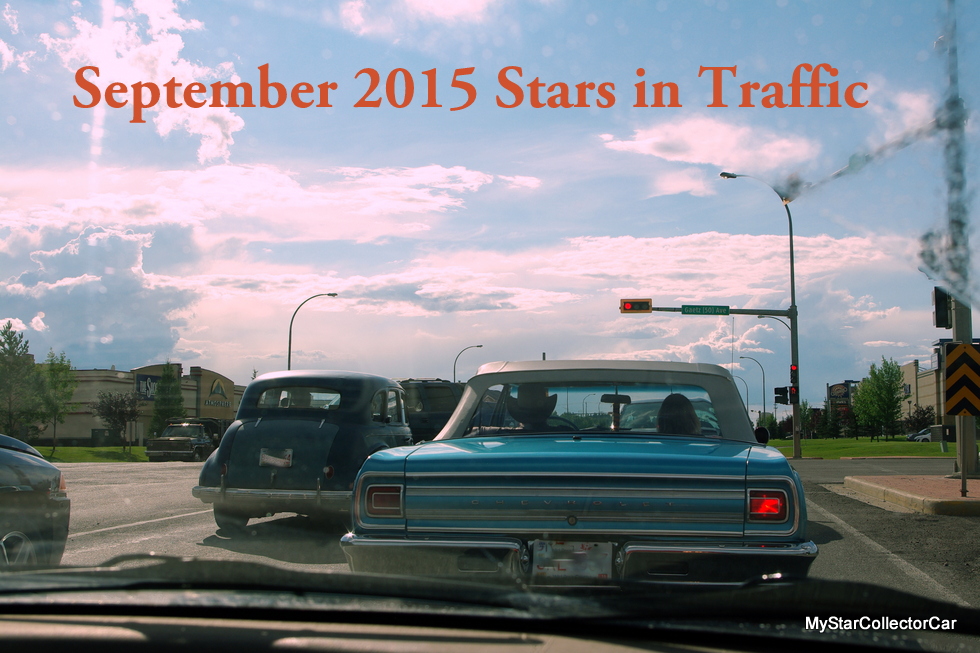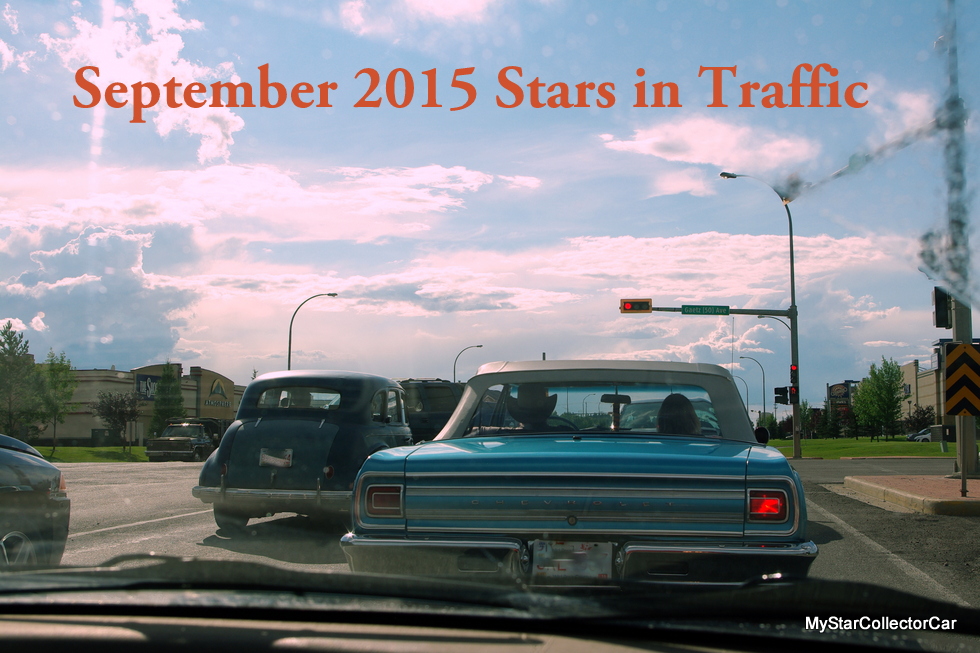 SEPTEMBER 2015 STARS IN TRAFFIC: PURE MAGIC ON THE ROAD
September pushes the envelope on the season for old iron in traffic.
There's no doubt the end of summer is near because the calendar tells us September 23 is the official end to Summer 2015.
Car guys know this so you'll see more and more vintage stuff on the streets whenever there's a nice day from now until the snow flies.
This is what you call a bittersweet situation because the extra iron is pure magic on the road but we all know it's a short-lived magic.
Check out this month's magic on the road.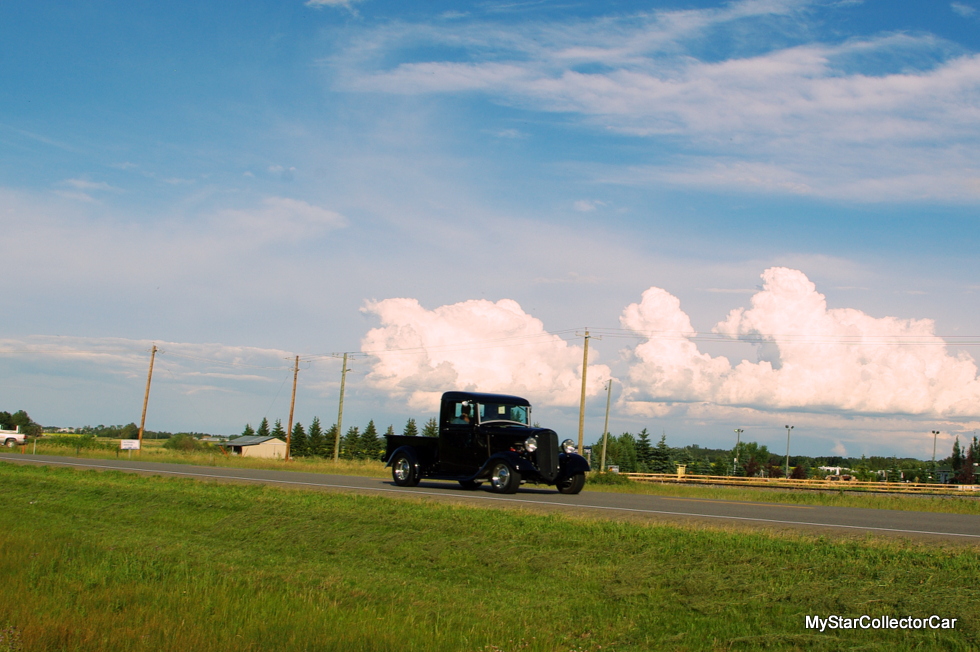 CLICK HERE to Like us on Facebook
CLICK HERE to Follow us on Twitter
CLICK HERE to Follow us on Pinterest
Please re-post this if you like this article.