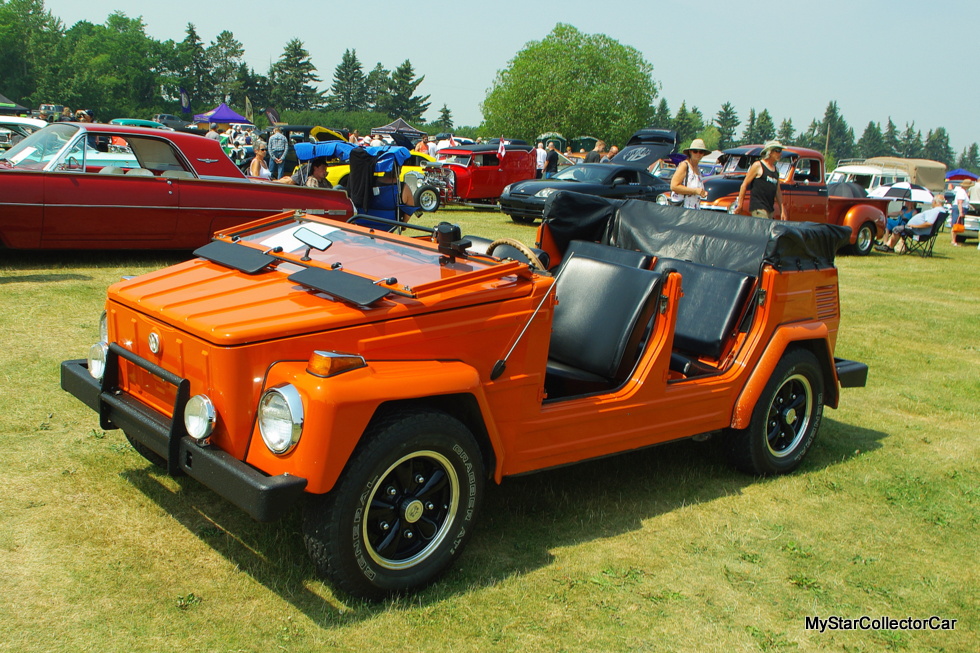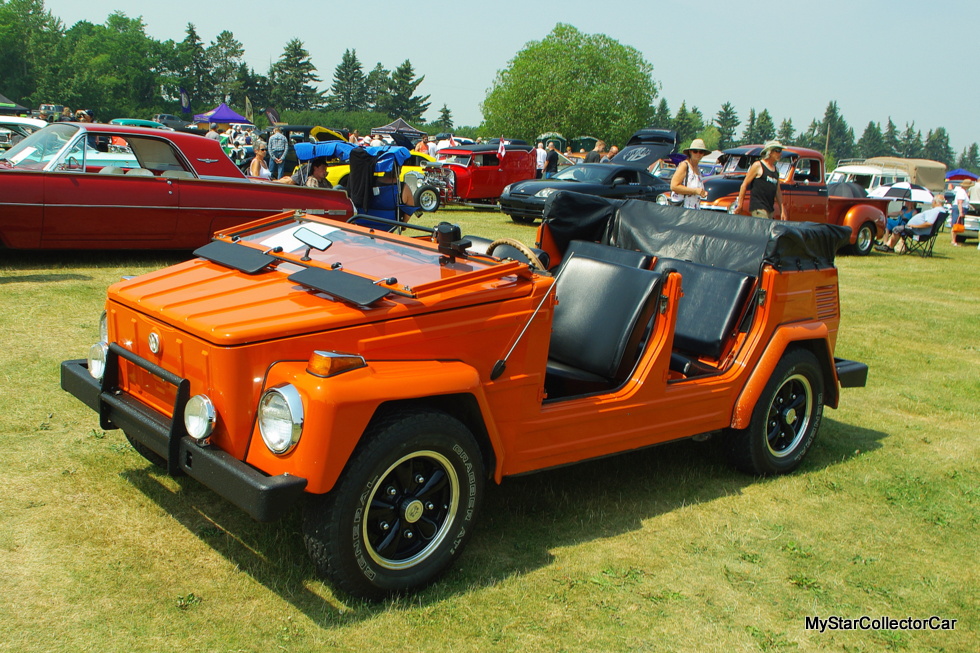 The Volkswagen Beetle is one of the most beloved cars ever built thanks to a humble, reliable image and cutting edge cute car status.
They were bulletproof little cars but they weren't like Jeeps because Jeeps looked harmless and tough at the same time.
The Volkswagen Thing was the answer.
Things were the offspring of a search for a military vehicle that would perform a Jeep-like function in Europe. Technically they were the VW Type 181 and they bore some resemblance to the WW II Kubelwagen.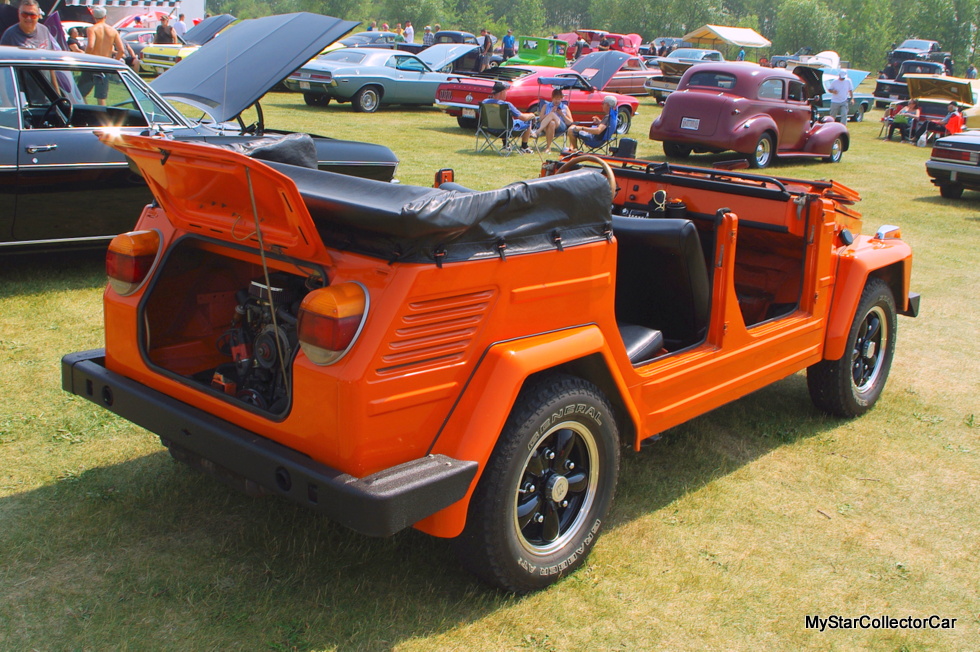 Things didn't set the world on fire for sales but they did create a cult following during their brief North American run. Julian Fenech is one of those guys who were bitten by the Thing so he went on a search for one of these unique VWs.

The search took over two years and for the last year and a half this 1973 Thing has been a big part of the Fenech family. Julian is a student of these vehicles so he's well-versed in the history of these remarkable vehicles so he passed up "quite a few of them because all of them were rusted out".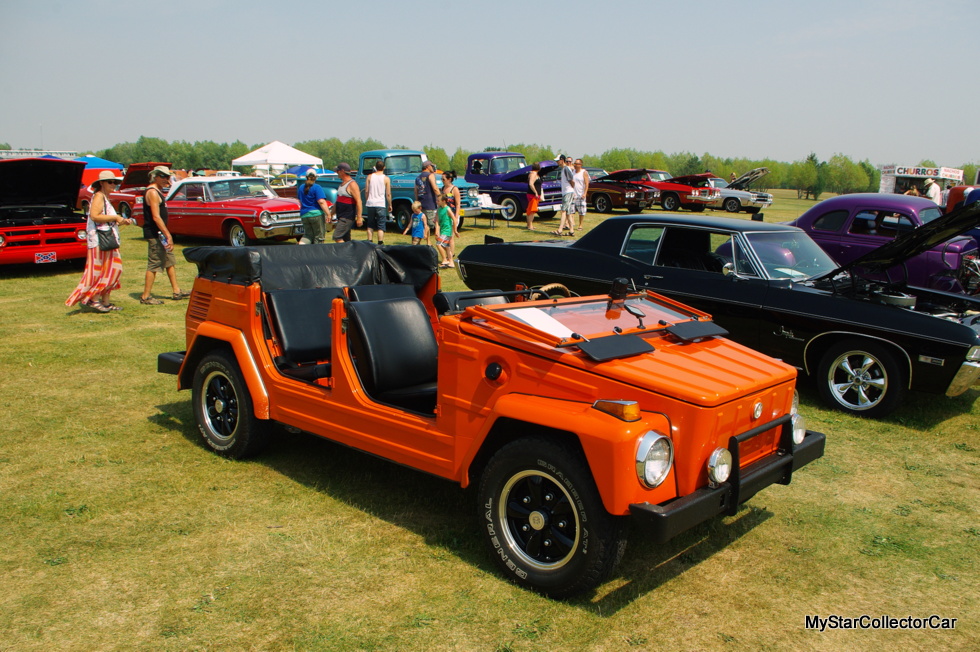 This one was a solid find so the Fenechs literally had a turnkey ride with their Thing. That gave them the opportunity to evaluate their Thing in real world scenarios. Julian lives on a farm so the practical side kicked in and he loved its "amazing ground clearance around the farm".

The Thing's road manners also impressed Julian and he described it as "stable, not very powerful, but it feels solid, on the road it's really good ". Julian attributed that to the stock (under 50-horse) engine but it's adequate for trips into town after it was redone. He estimated he runs about 60 miles per hour on the highway and up to 70 on a hill. He's learned to tuck in behind the slowest vehicles on the road plus he adapts by "forecasting down the road" in this slow, but steady classic.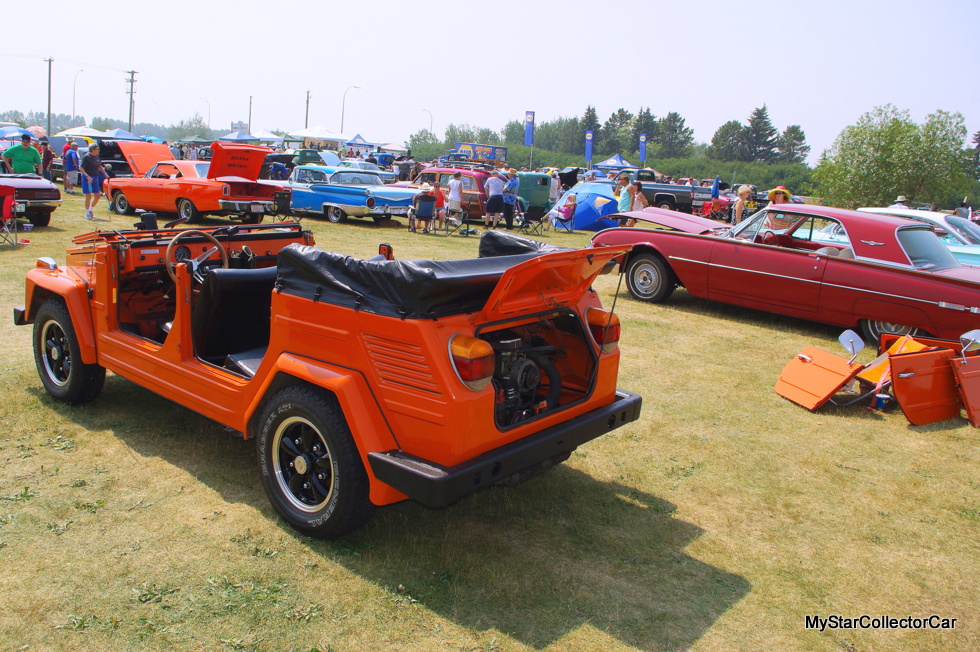 Gas mileage is typical VW good but Julian admits his Thing has a gas heater that "pumps out the heat but sucks up the gas". Most veteran Beetle owners are well aware of that trade-off with the economy versus warm car gas heater scenario.

Things are fun vehicles and Julian loves the fold-down windshield and pop out doors because those features really enhance the experience in these iconic little VWs. Julian admits he added to the carnival with a retro-radio that can play off the phone and pump out major sound through some massive rear speakers.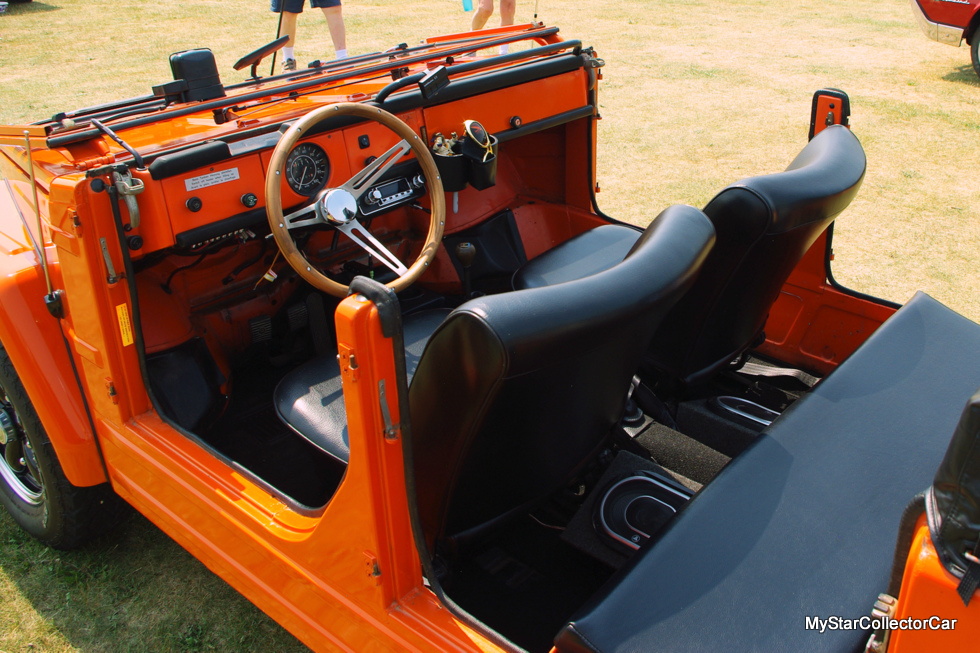 The other factor is the built-in charisma of the VW Thing. They're an offbeat looking ride and Volkswagen cashed in on the unusual looks with their "It's a VW Thing, you wouldn't understand" ad campaign.
Julian is amazed by the effect this vehicle has on people. He explained how one kid thought it was from the Minecraft video game and "every kid smiles when he or she sees it and a Hutterite even smiled when he saw it and one guy thought it was some kind of Lotus".

Things were built for fun over 40 years ago and this one is still on the job in 2015 creating fun but Julian's wife probably had the best description of this one.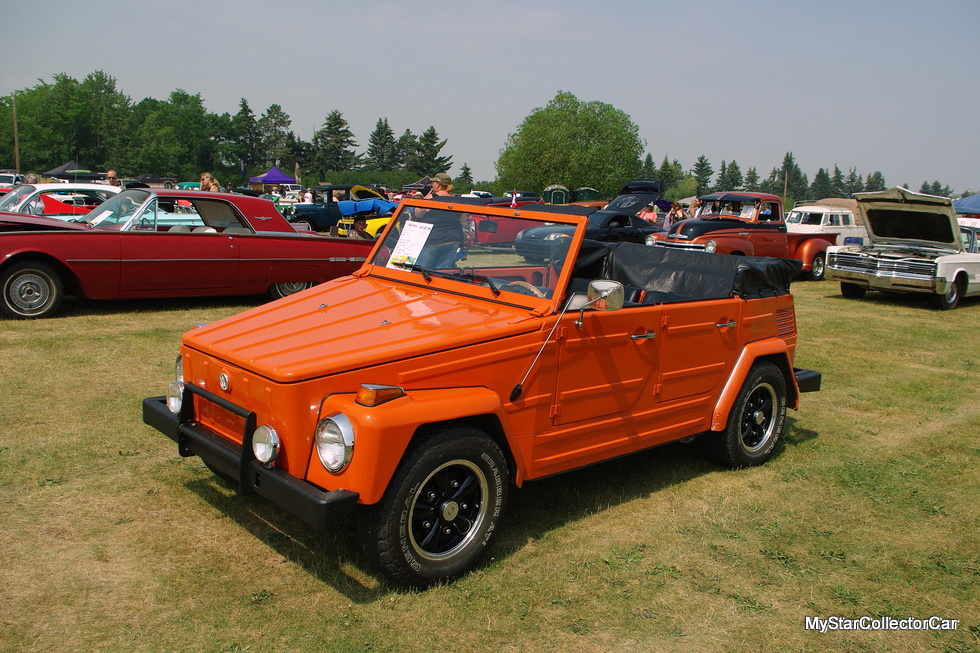 "It looks like a Hummer that was built out of Legos".
Jerry Sutherland
CLICK HERE to Like us on Facebook
CLICK HERE to Follow us on Twitter
CLICK HERE to Follow us on Pinterest
Please re-post this if you like this article.