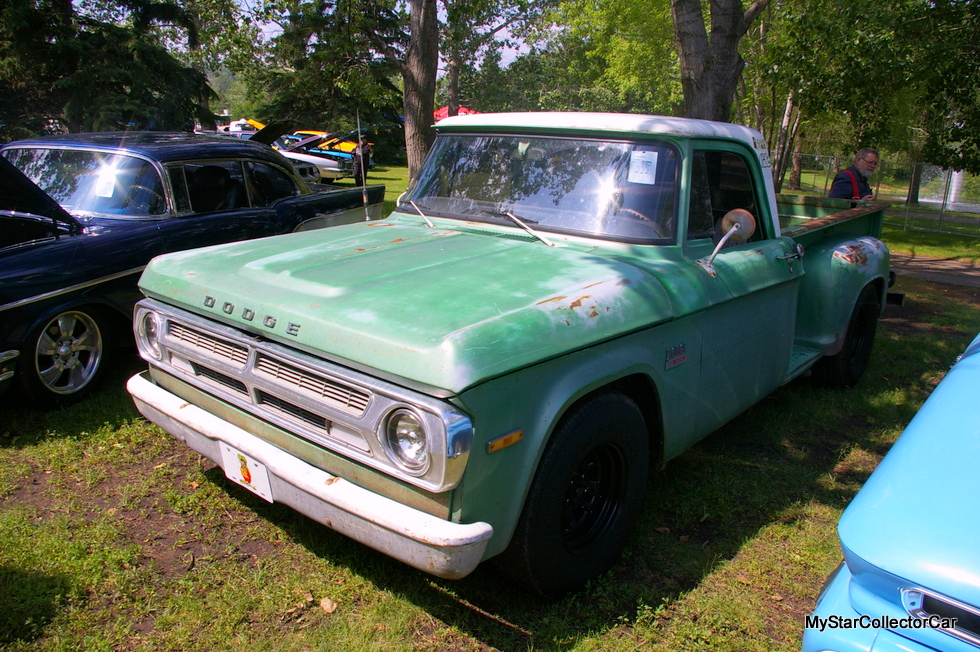 Austin Hudson is the proud owner of a 1970 Dodge D-100 long box/stepside pickup truck.
He is also a second generation car guy who was influenced by his car guy father, Derek.
Both father and son are licensed heavy duty mechanics and Austin told MyStarCollectorCar that he "grew up with a car guy dad".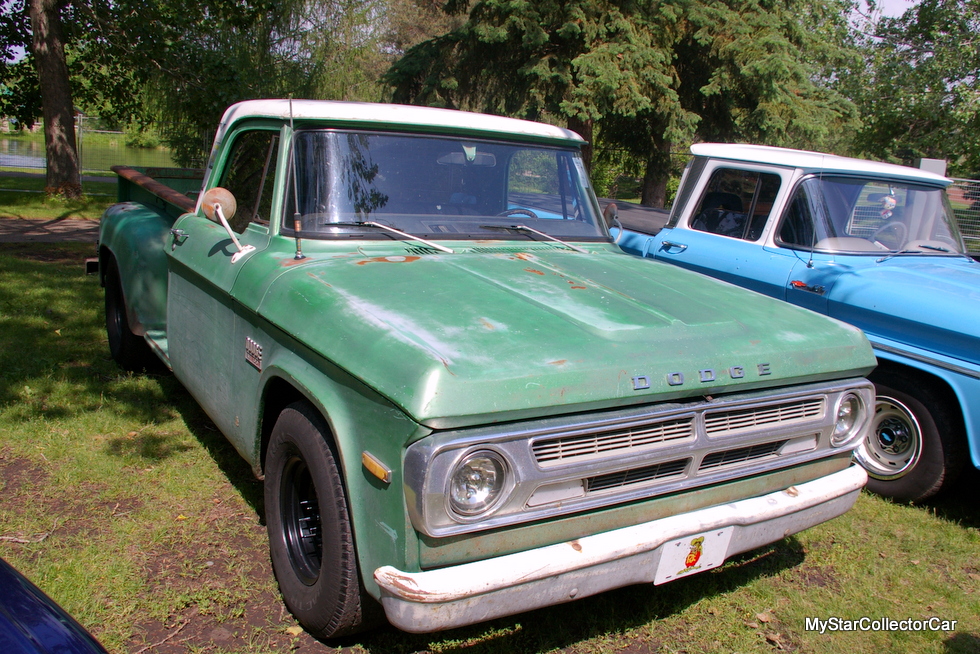 Austin and Derek also lean toward a Mopar vehicle from the past for most of their car guy possessions, although Derek is the owner of a classic Chevy truck: a fact that gives his son plenty of ammo for a car guy debate, according to Austin.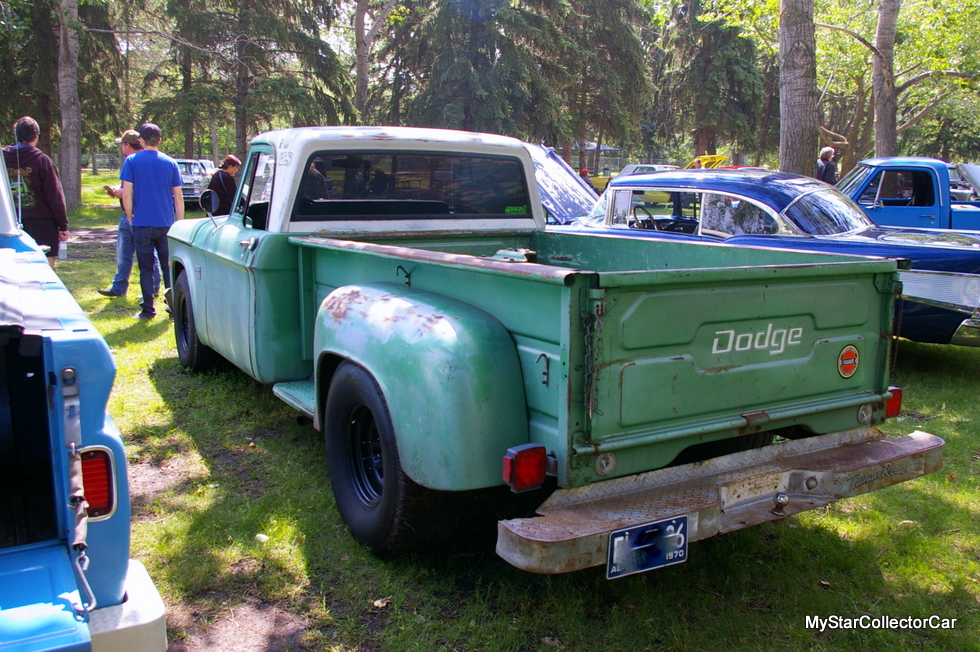 Nevertheless, the Mopar roots run strong in the Hudson family and Austin's '70 Dodge ½ ton is a prime example of the philosophy.
Austin became the current owner of his retro truck about two years ago and brought the 1970 D-100 from its Oregon home to its current location in Alberta, Canada. Austin added the rare Mopar trucks seem to be plentiful in Oregon where the relatively mild climate preserved more of them, in his opinion.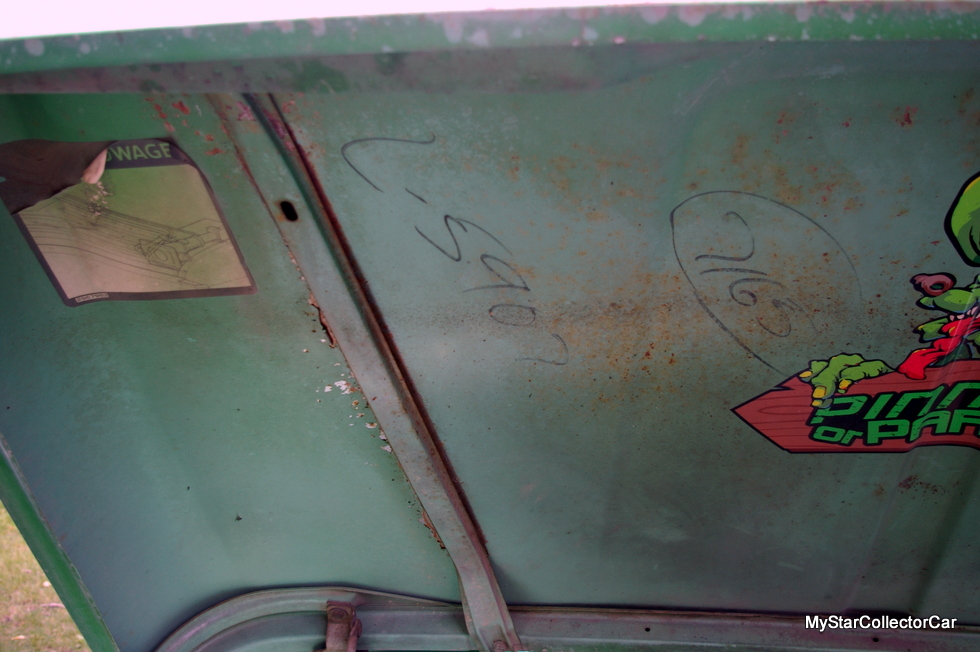 A 1970 Dodge D-100 pickup truck was manufactured only two years prior to a major style change for them. Parent company Chrysler used the same basic body style for Dodge trucks throughout the 1960s and the dawn of a new decade (the Seventies) pushed them into the new pickup design in time for the 1972 model year.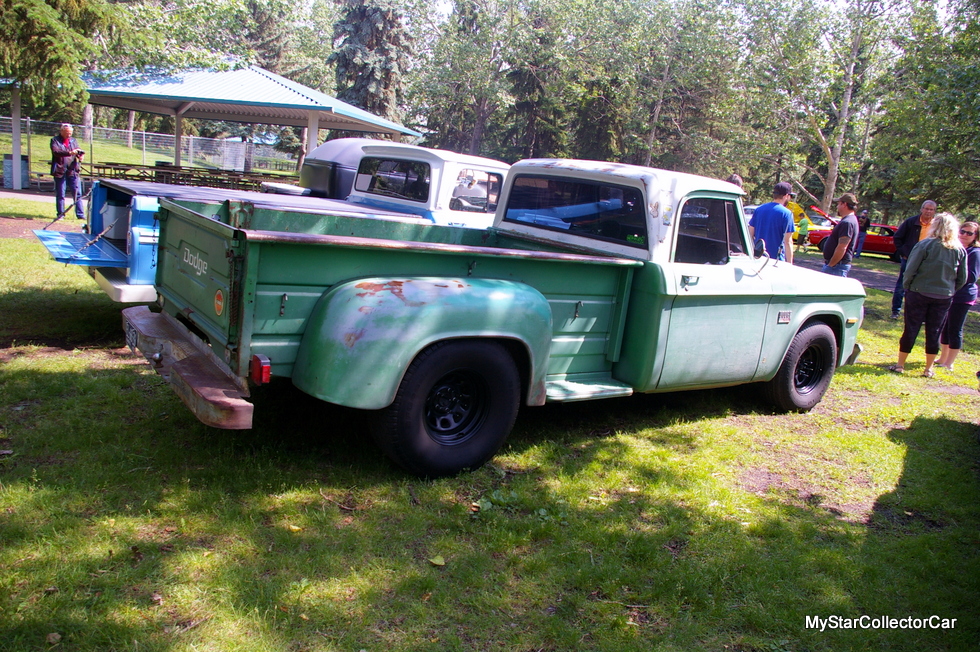 The 1970 Dodge trucks fell under the general term of Sweptline pickup models, although Austin's truck may be more accurately described as a Utiline because it has a step side bed in a long box configuration. The issue about the proper name (Sweptline or Utiline) for the D-100 is likely good fuel for a lively debate or fistfight between vintage Mopar truck guys, but Austin is a young guy who just likes the looks of his classic Dodge truck.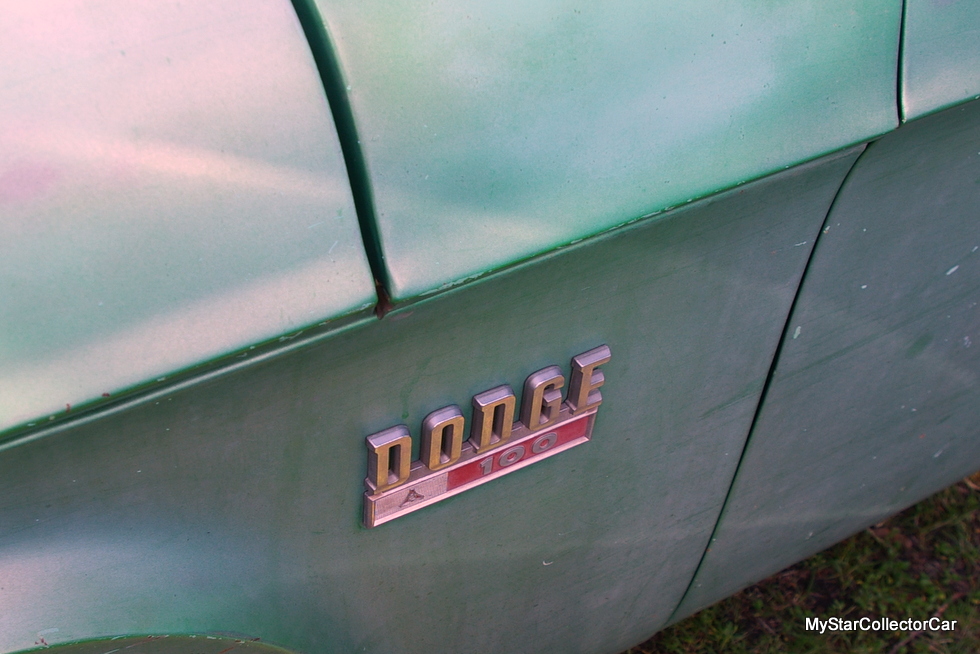 The most important part of the equation for Austin was the condition of the truck's body. 49 years have not harmed the truck in a structural sense and Austin has been able to upgrade its performance because of his chosen profession as a heavy duty mechanic.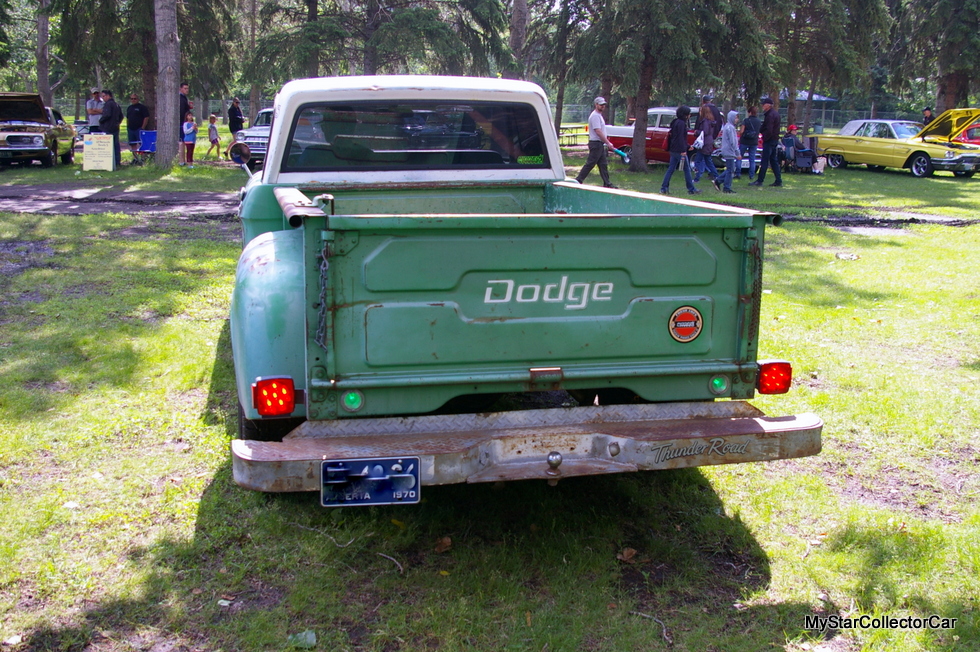 He transplanted the truck's engine and added a 318 cubic inch LA engine into the mix. Austin also bolted up an automatic overdrive transmission donated by a 1995 Dodge truck to the new 318.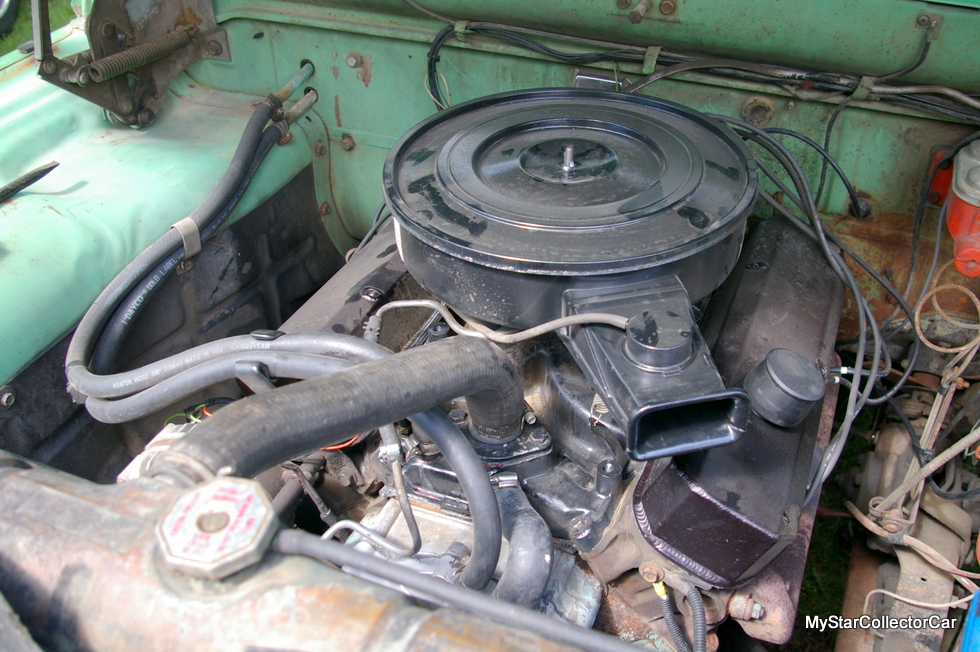 The truck's original driveshaft needed to be shortened about 3 inches, according to Austin, but now his 1970 D-100 is comfortable at 70 mph and, with its reduced RPMs, the truck gets about 17 mpg along the way.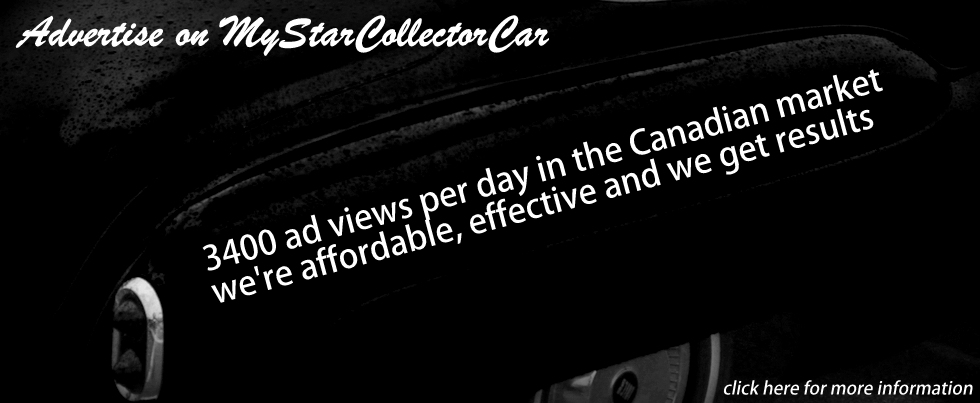 Austin wanted to give credit to his father Derek for the carb rebuild on the engine because his dad has more experience in carburetors. He added the truck runs very well with the right adjustments done by the right car guy.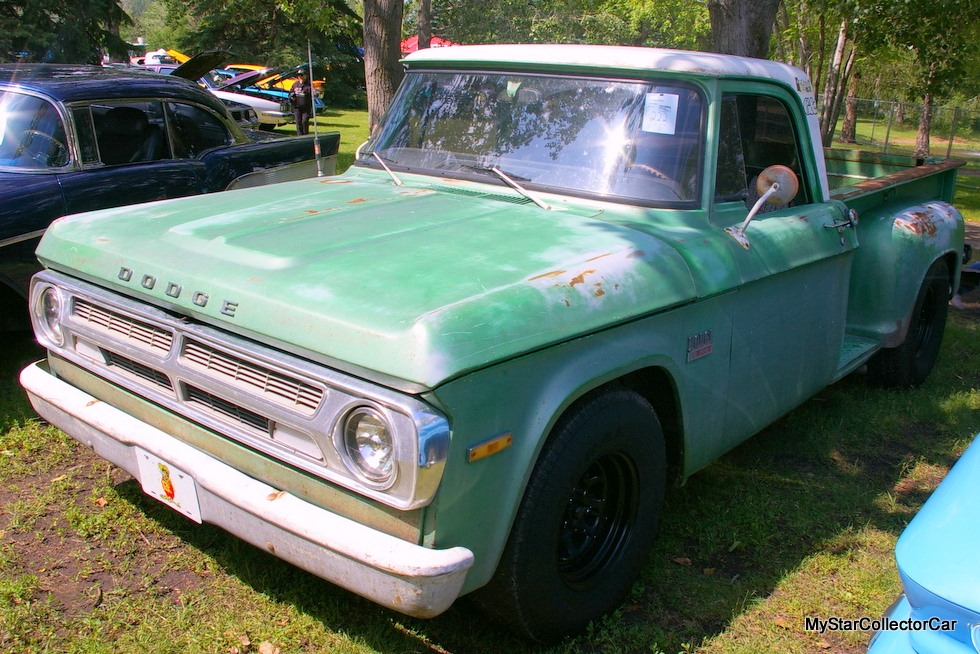 It is clear the 1970 Dodge D-100 truck is in the right hands with Austin because he is a big fan of vintage vehicles. His vision for his stylish truck includes more father and son moments to reach that goal.
BY: Jim Sutherland
Jim Sutherland is a veteran automotive writer whose work has been published by many major print and online publications. The list includes Calgary Herald, The Truth About Cars, Red Deer Advocate, RPM Magazine, Edmonton Journal, Montreal Gazette, Windsor Star, Vancouver Province, and Post Media Wheels Section.