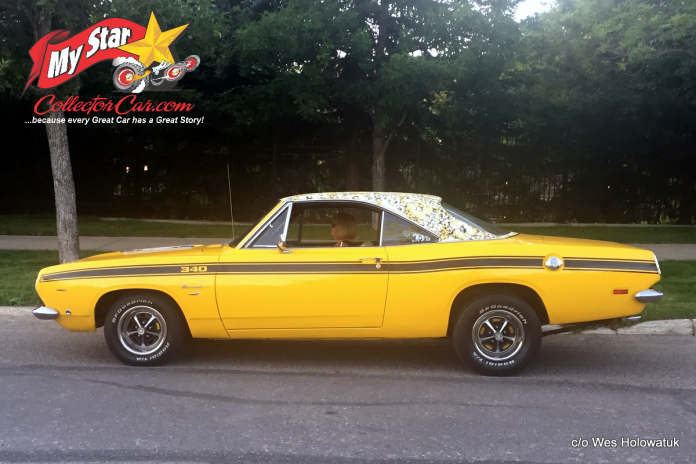 The Sixties culture even wended its way to Motor City by the end of that tumultuous decade.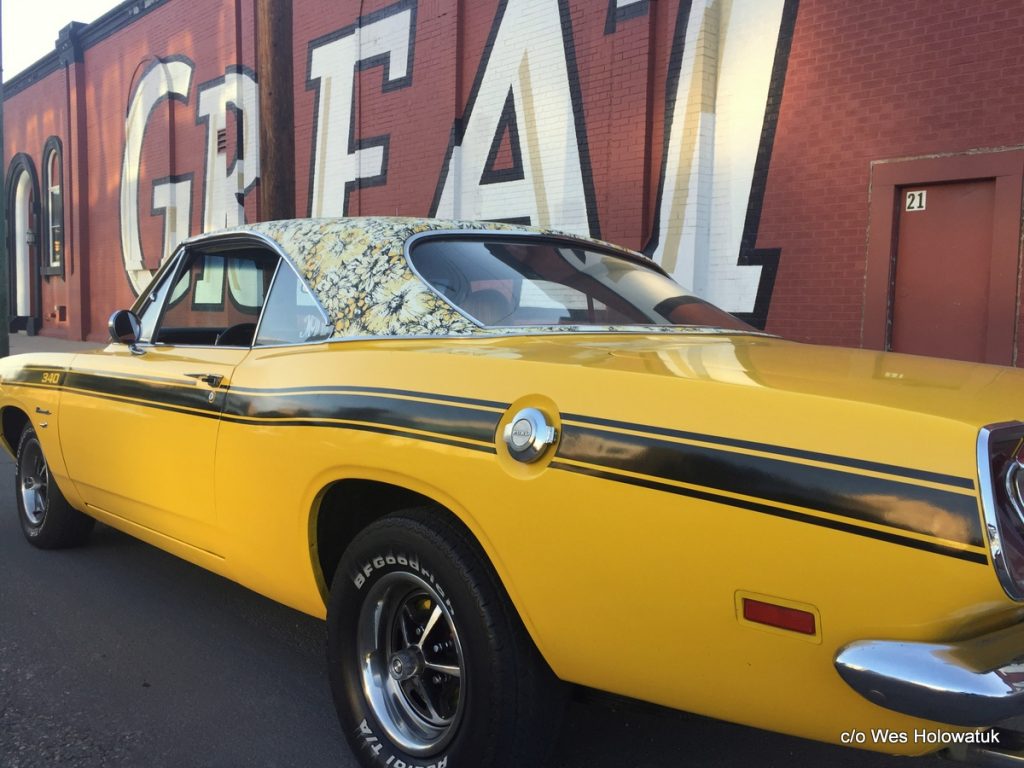 The Mopar experiment with psychedelic roofs was an abject failure because few customers wanted a psychedelic roof on their new Dodge and Plymouth purchases. In fact, there are stories that some hippy-friendly vinyl tops were replaced with regular vinyl tops by owners who preferred not to be associated with the flower child movement, likely because the new car owners had steady jobs and could buy something better than a used VW bus.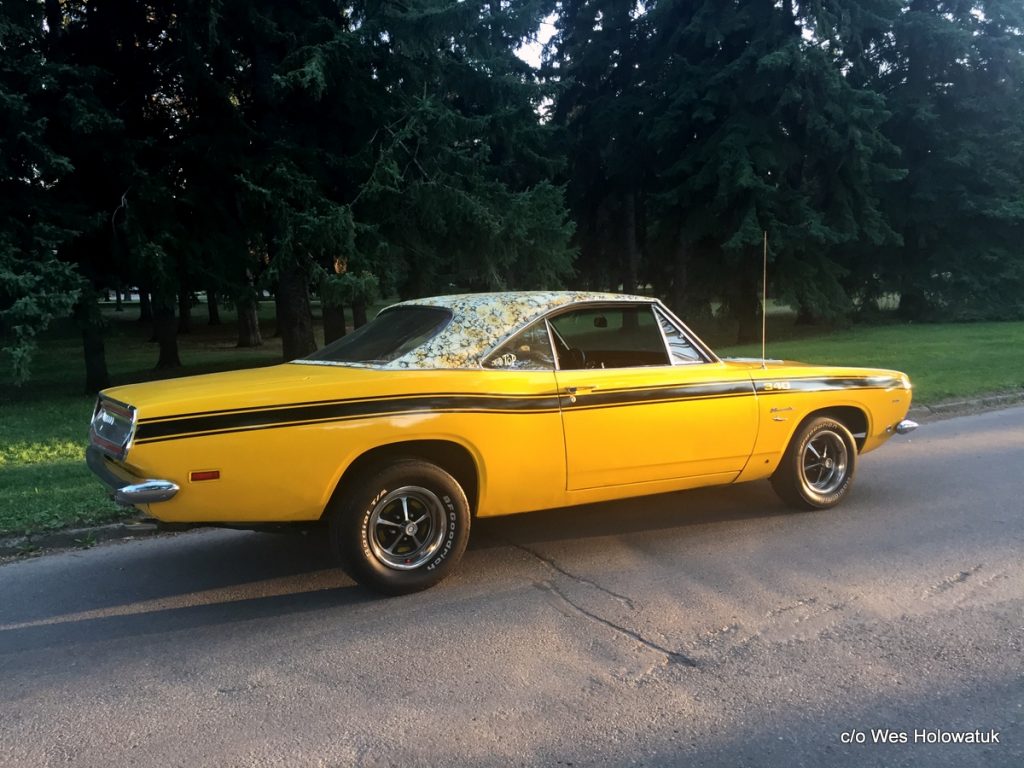 Oddly enough, both vehicles (Mod Top Mopars and VW vans) have enjoyed a huge rise in popularity and price due to their scarcity in 2020.
MyStarCollectorCar has attended many car shows over the past 11 3/4 years months and we have never encountered a Mop Top Mopar at any of them. We were finally able to connect with the owner of a 1969 Plymouth Barracuda notchback sporting a Mod Top vinyl roof this past summer.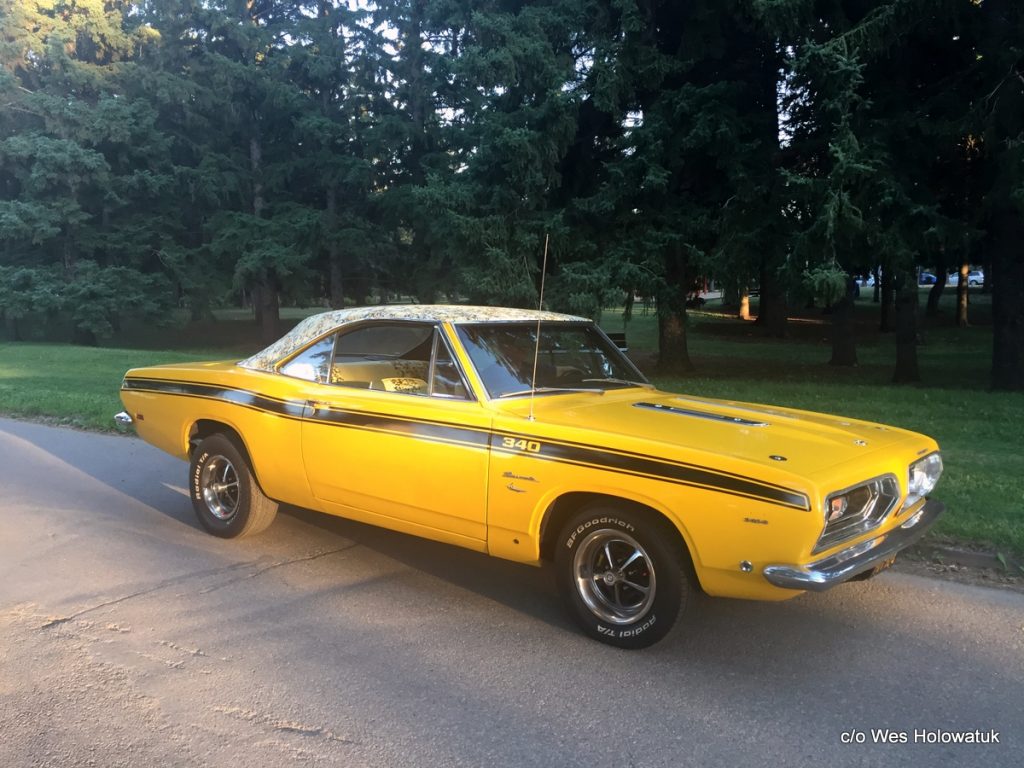 Owner Wes Holowatuk has been its proud new owner for over a year, after a prolonged negotiation process with the previous owner. Wes was able to pry the car loose from the former owner after the man's wife became disenchanted with the mostly stored '69 Barracuda, including its stale interior aroma.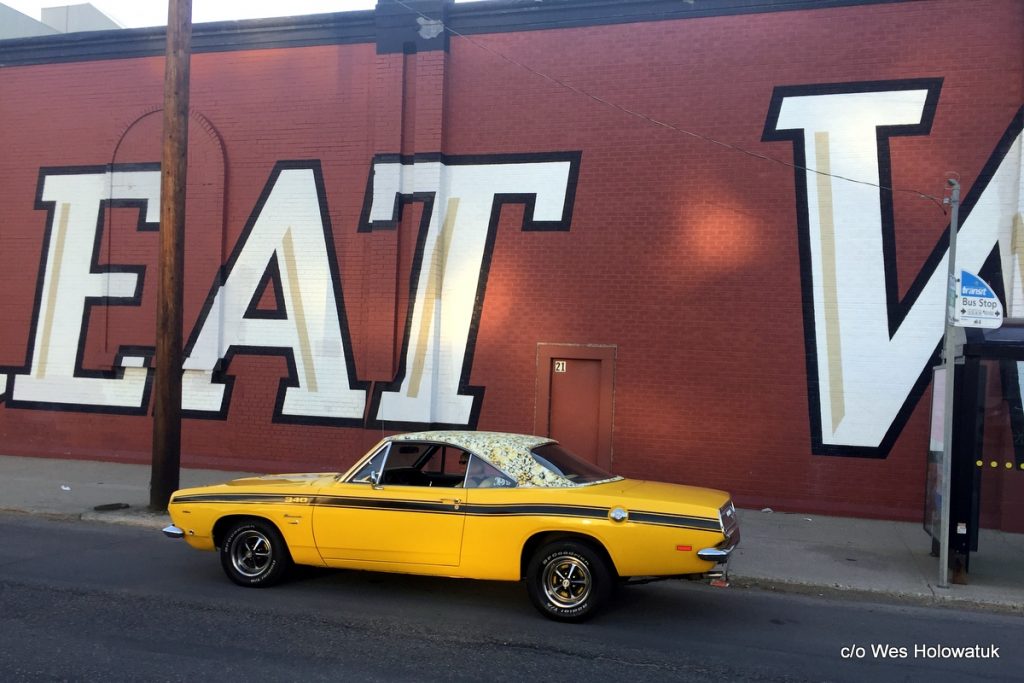 The previous owner had the car for about 15 years, but rarely drove it during that time frame. The Barracuda began to show signs of limited use and its funky odor was one of the factors that prompted its sale to Wes.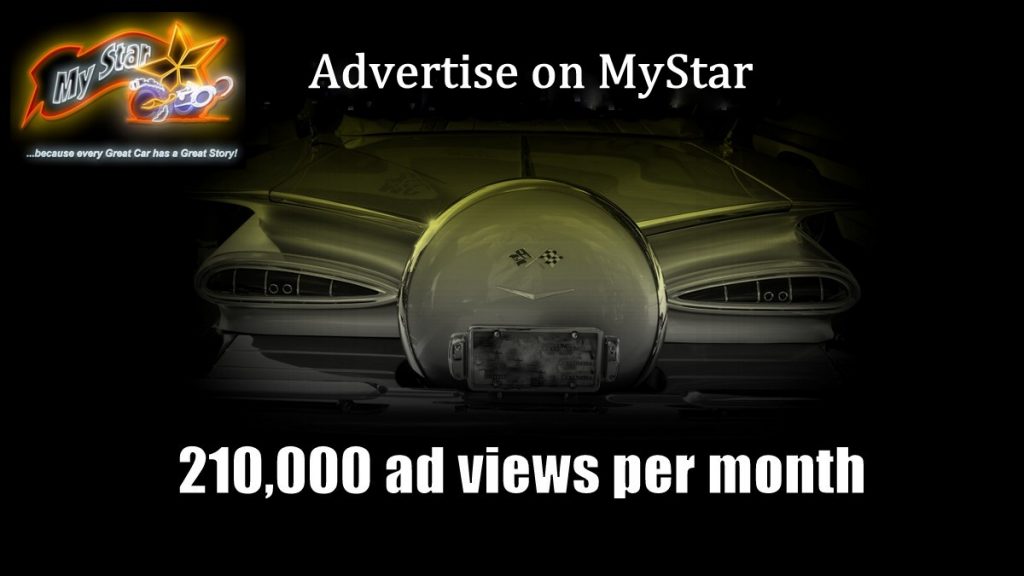 Wes is a detail guy and was able to learn more about his Barracuda from the paperwork included with its sale to him. The car was originally purchased in Dallas, Oregon (not Texas), but ended up in Washington state where one of its drivers accumulated a few speeding tickets, according to the collected information.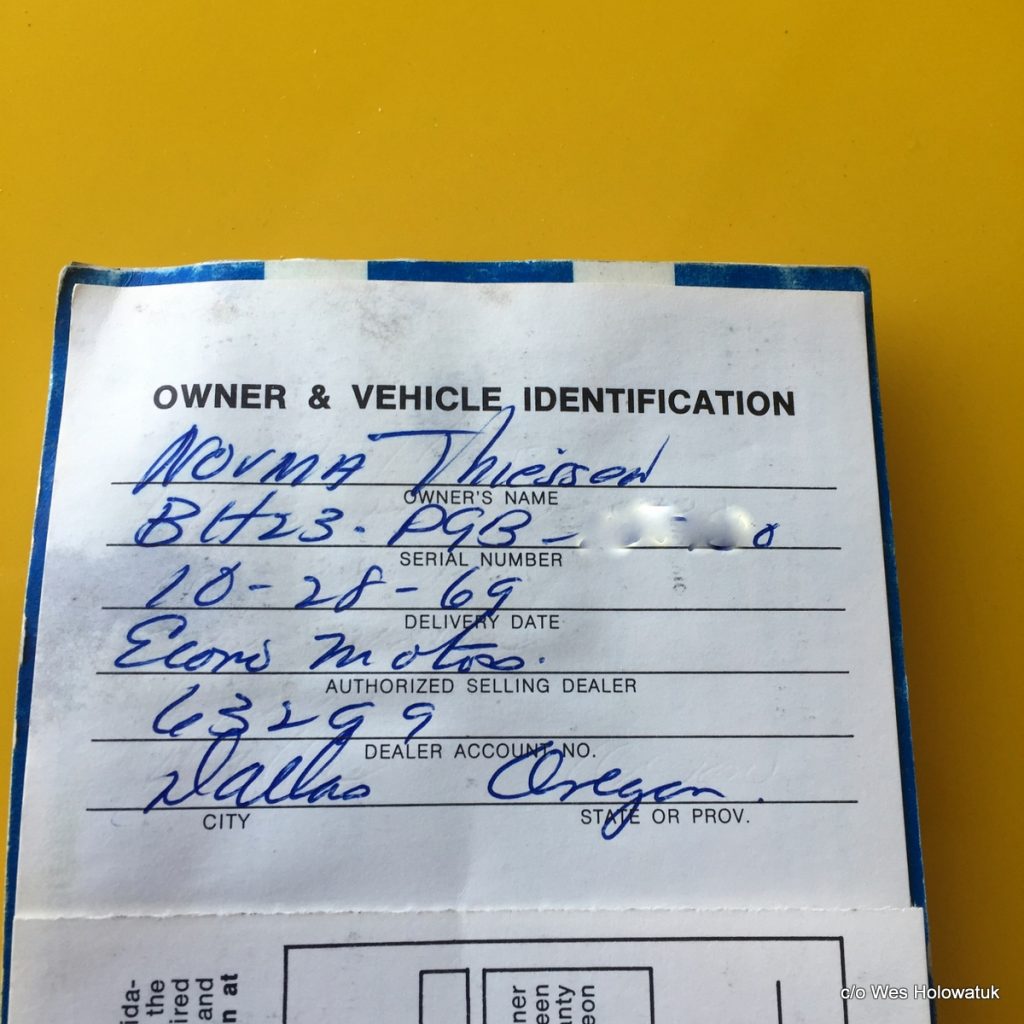 Eventually it was purchased by its former owner and wended its way to southern Saskatchewan before Wes became its current owner.
Wes has developed a game plan for his rare Barracuda because it has undergone some changes over the ensuing 51 years. The car still has its original factory 340 block, but its factory automatic transmission was pulled in favor of a 4-speed manual tranny.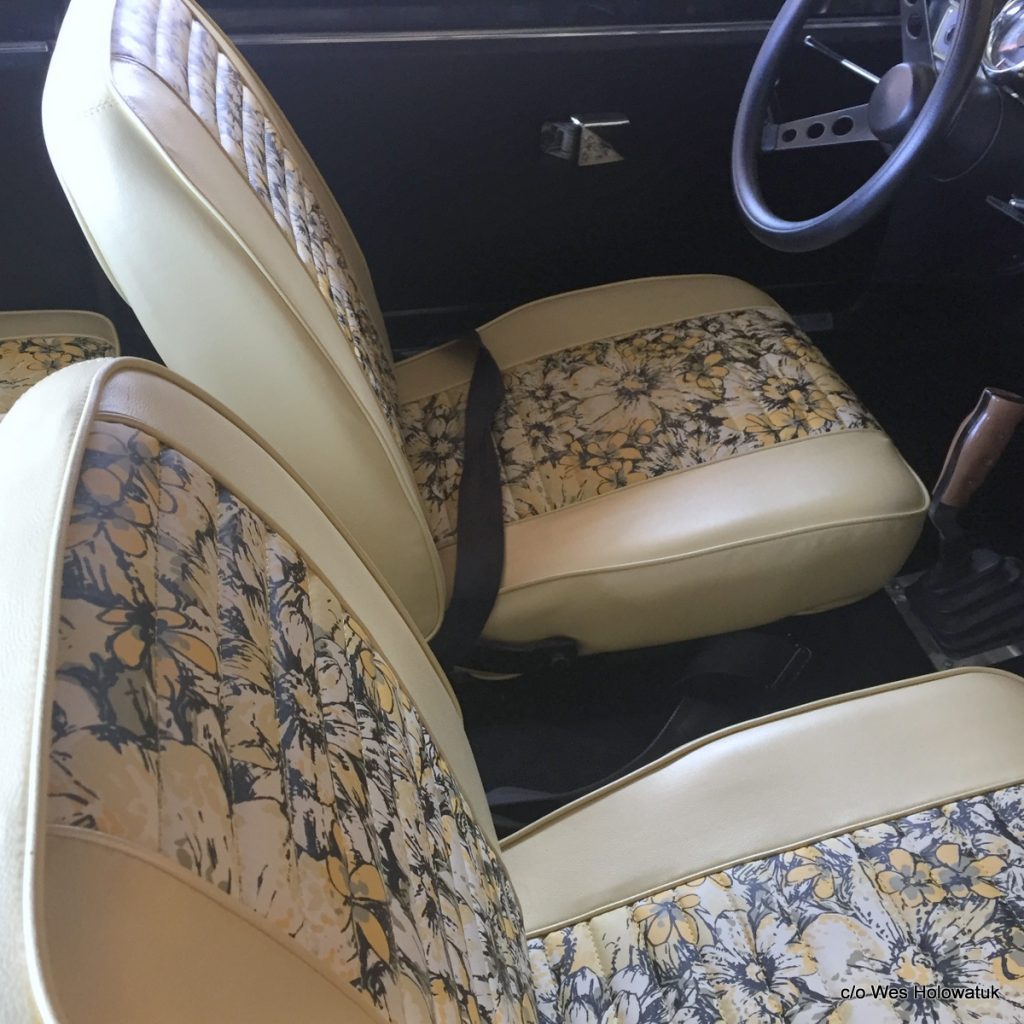 Additionally, the 340 has been tweaked with a six-pack (3 two-barrel carb setup) that was not originally on the car. Wes added the front clip was not correct and his '69 Barracuda has a 1968 hood which suits him fine at this point. However, he has a spare 1969 front clip that are correct for the car's year.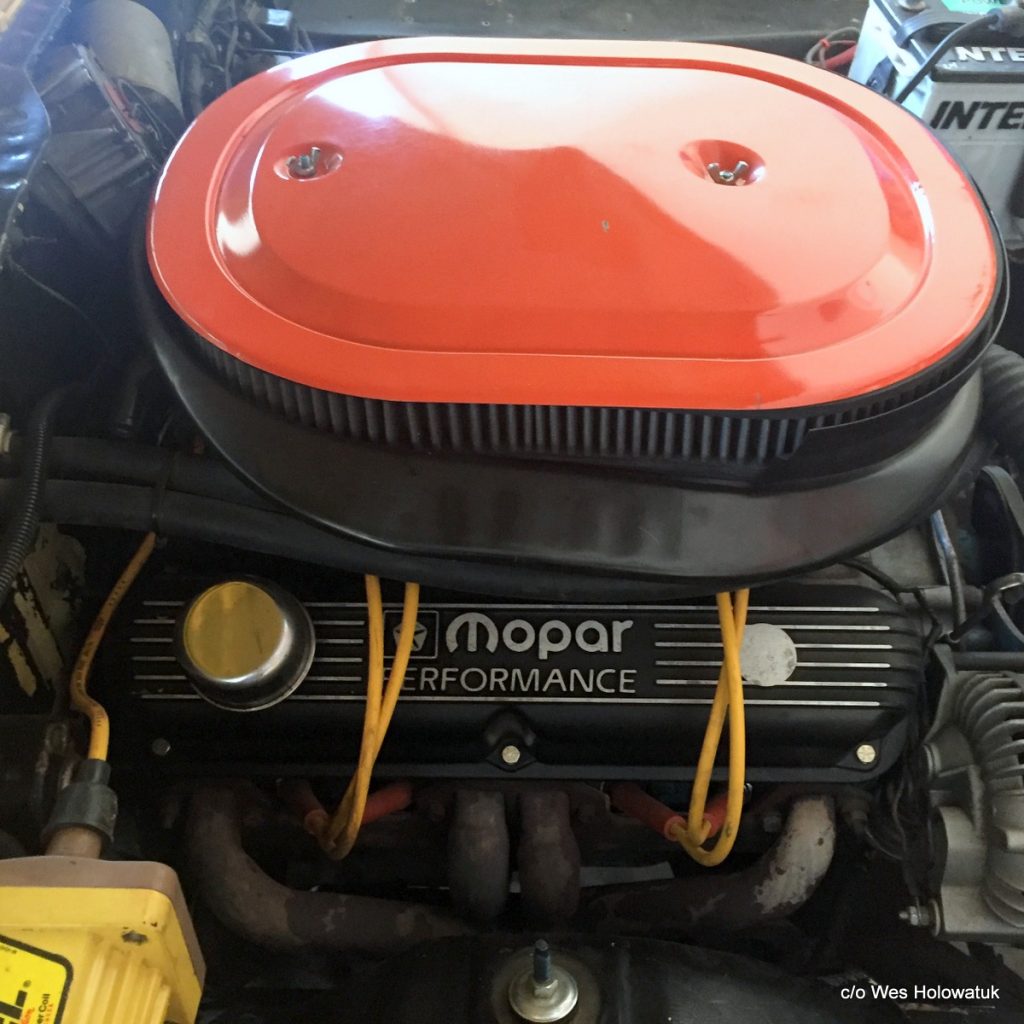 Wes also noted his Barracuda's bright yellow paint is not factory correct because it left the factory with a pale yellow (Sunflower Yellow) paint finish, but he likes the car's bold shade of yellow. The front discs on the car were also add-ons, according to Wes.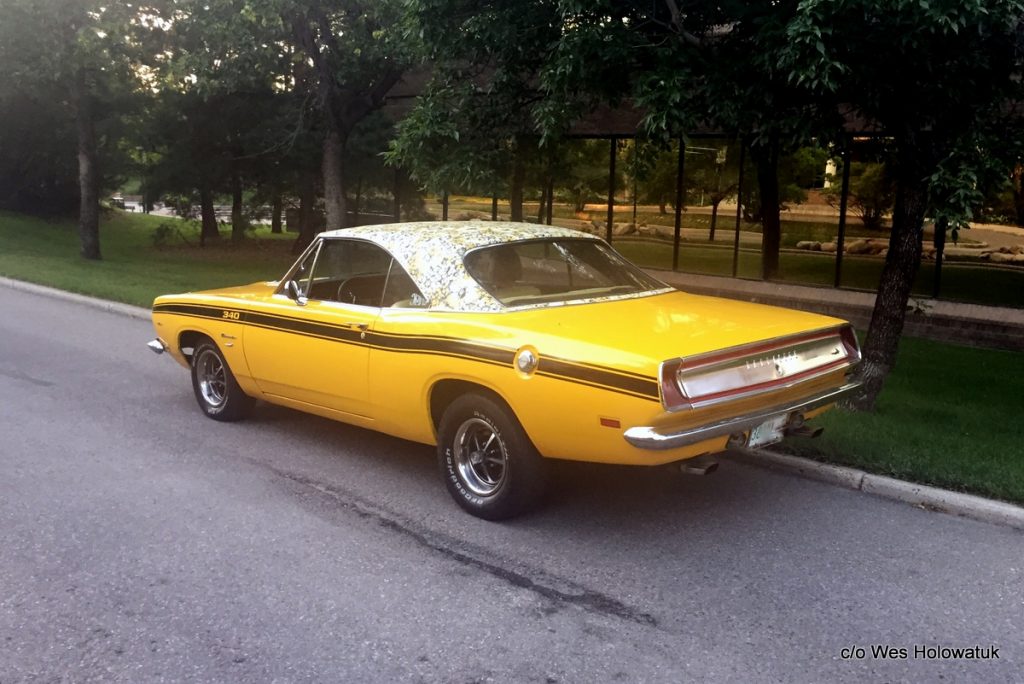 Wes is still in the planning stages for his unique Barracuda's future return to a more factory-correct version, but he has a clear vision about its current status: "I'm just having fun with it." Wes enjoys everything about the car, including the four-speed manual tranny, so his future decisions will have to weigh these factors into his game plan.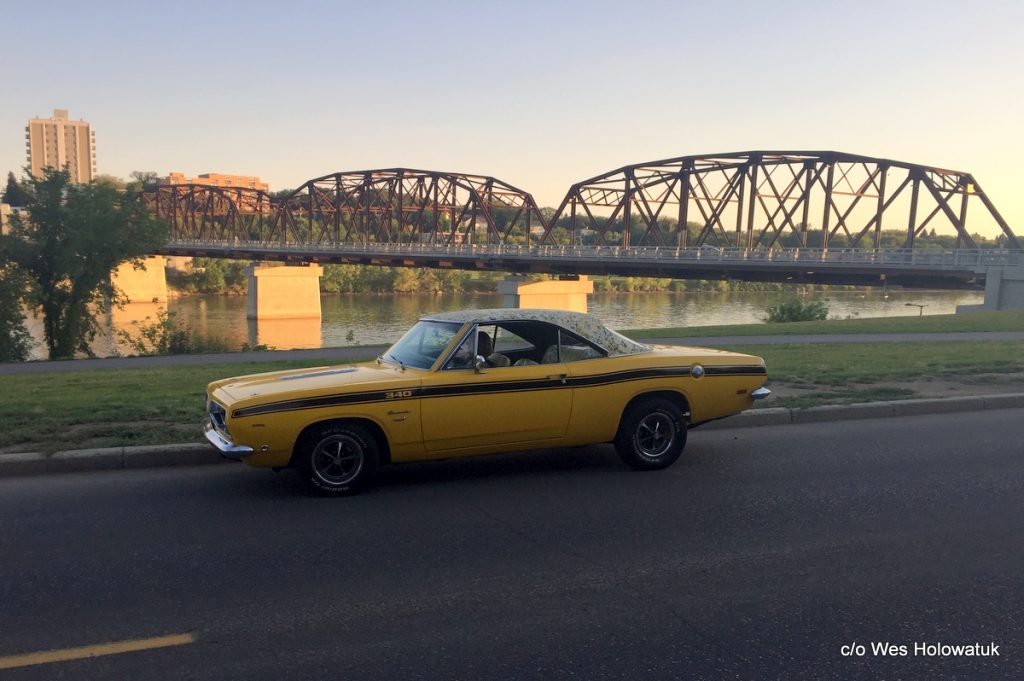 BY: Jim Sutherland
Jim Sutherland is a veteran automotive writer whose work has been published by many major print and online publications. The list includes Calgary Herald, The Truth About Cars, Red Deer Advocate, RPM Magazine, Edmonton Journal, Montreal Gazette, Windsor Star, Vancouver Province, and Post Media Wheels Section.