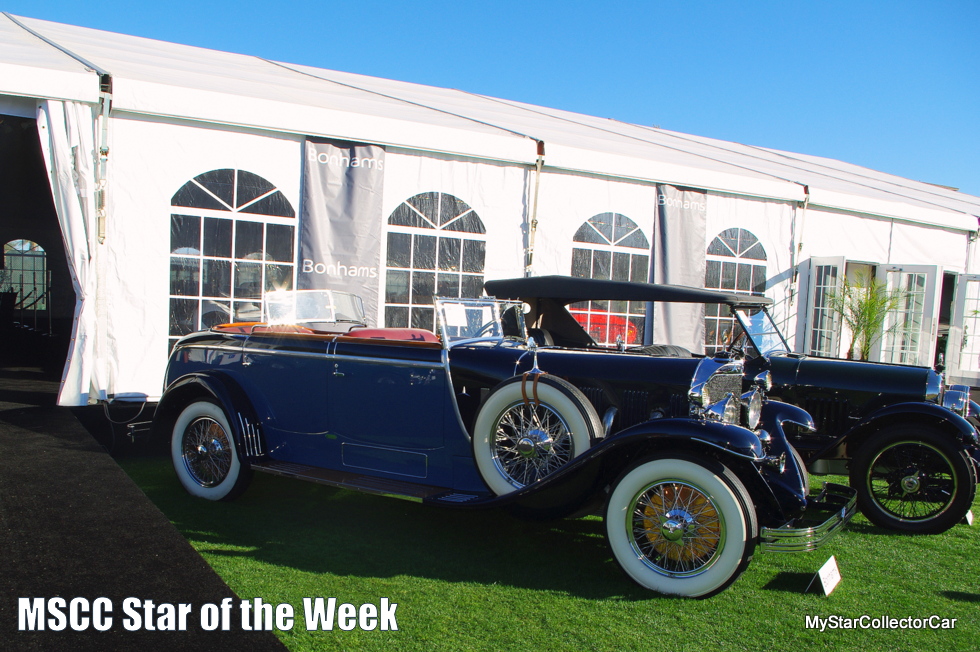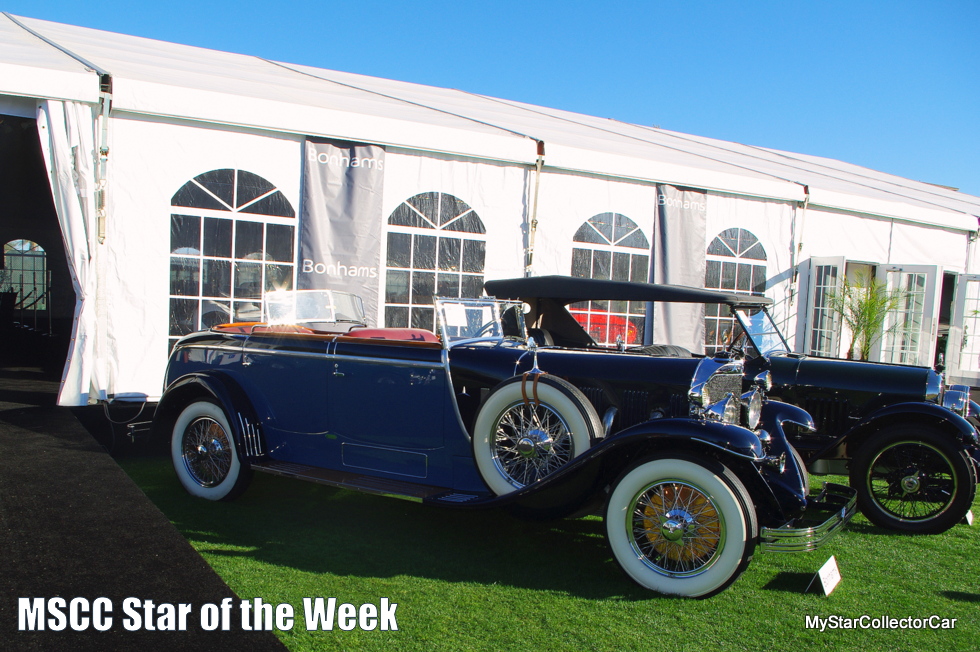 MSCC MARCH 6 STAR OF THE WEEK: 1928 MERCEDES-BENZ 630K LA BAULE TRANSFORMABLE—FOR A MILLION BUCKS YOU GET A LITTLE SPACE AWAY FROM THE HELP
There are many innovations that are commonplace in 2016 but they were cutting edge about 90 years ago.
Electric starters, car radios, hydraulic brakes and supercharged engines are high on the list but in the 1920s these were things you only saw on high-end rides driven by high-end owners.
The highest end rides weren't even driven by their owners because status was when you had a "driver" on staff.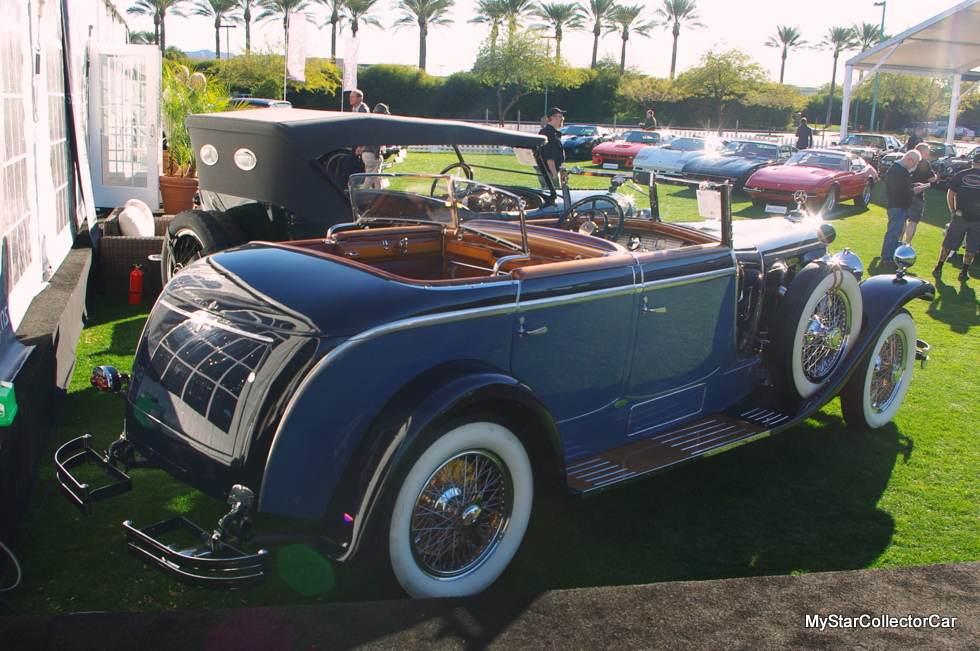 'The trick was to totally distance yourself from your employee consequently, back in the 1920s a driver sat so far away from his boss he was almost in a different time zone.'
This 1928 Mercedes-Benz 630K La Baule Transformable ( you got your own windshield in the back seat andit tucked away) recently sold for a million bucks—for a million bucks you get a little space away from the help.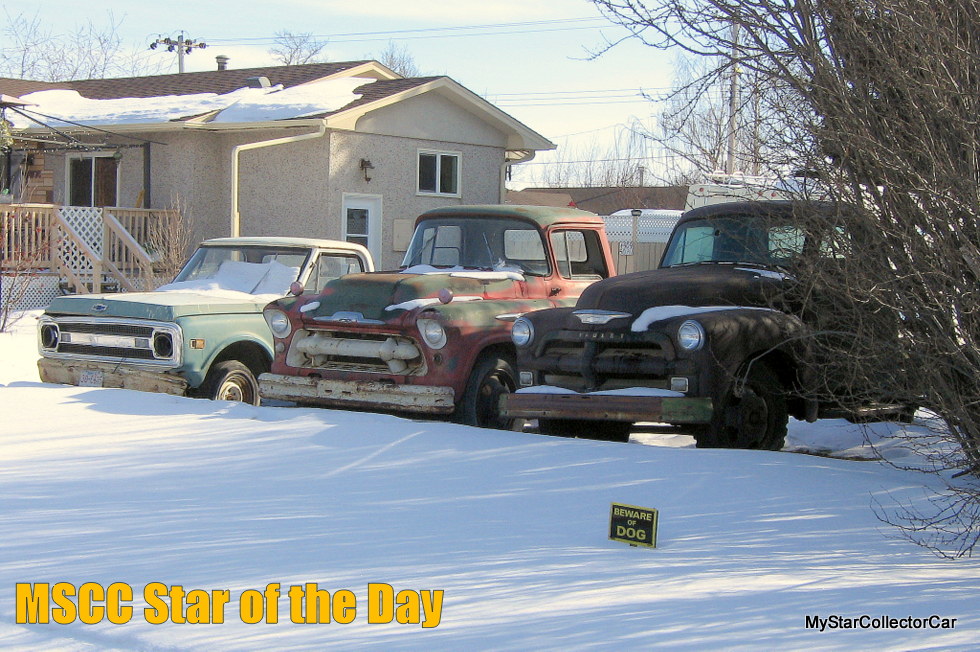 MSCC MARCH 5 STAR OF THE DAY: VISIONARY OR DELUSIONAL—THE MEASURE OF A CAR GUY
Mainstream society sees a car or truck as a mere piece of machinery.
'The only requirement from this type of owner is that their car starts and goes every day, and when it gets older there's definitely a "For Sale" advertisement in its future—this machine has outlived its usefulness.'
There is no connection between this type of owner and his or hers daily ride plus the non car guy sees a project car or truck as just a blight on the landscape.
This MSCC Star of the Day is a stark reminder of the difference between mainstream society and hardcore car guys because a car guy sees nothing but potential in these trucks.
Are they visionary or delusional? It's the difference between mainstream society and a true car guy.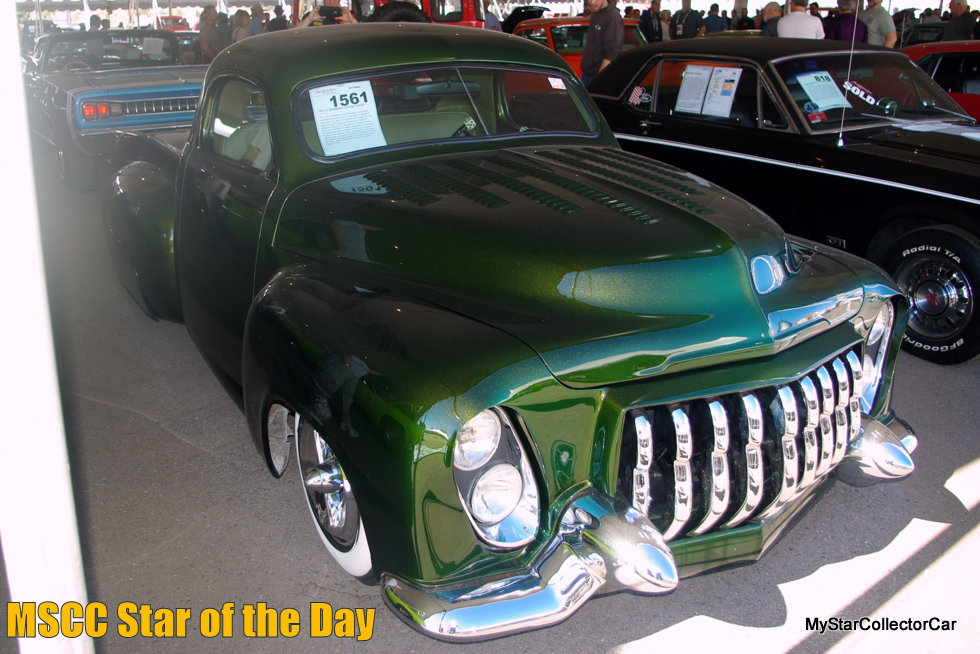 MSCC MARCH 4 STAR OF THE DAY: WHAT EVER HAPPENED TO CANTED HEADLIGHTS
Custom fads have come and gone over the years.
'You can look at a 70s custom paint job and see things like fades, panel paint, scallops, seaweed flames lace, veils and cob webbing because that was hot back in the Me Decade.'
Some custom touches like fender skirts, continental kits and spotlights have never gone away because they've migrated into iconic status but other things have gone away.
This MSCC Star of the Day custom '51 Studebaker pickup raised a question about a bygone custom strategy. What ever happened to canted headlights?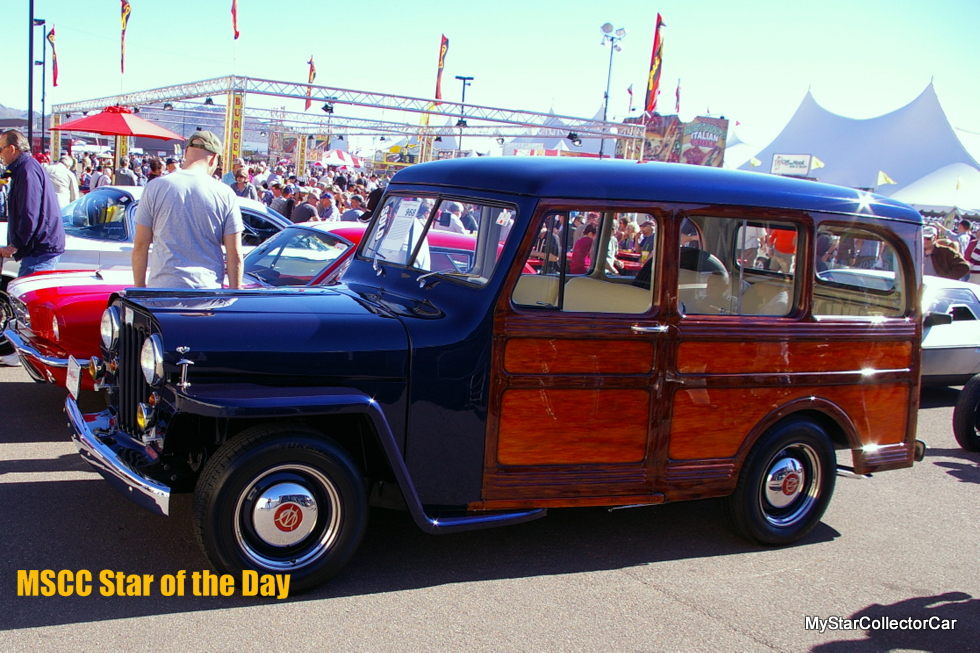 MSCC MARCH 3 STAR OF THE DAY: A COUNTRY CLUB JEEP COMES OFF THE FARM
Jeeps were built for one thing—the WW II battlefield.
That's a pretty solid proving ground so after the war Jeeps were picked up for more hard work on farms and construction sites.
'You could never call a Jeep pretty but eventually Willys built more gentile versions like the Jeepster for urban cowboys.'
This MSCC Star of the Day is a dressed up Jeep for those days when a country club Jeep comes of the farm.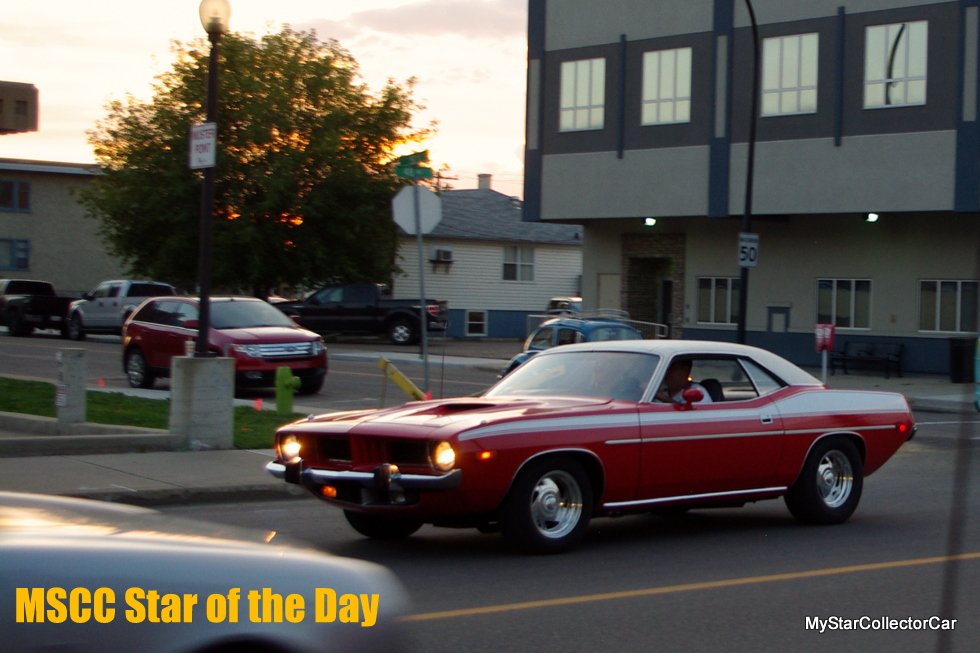 MSCC MARCH 2 STAR OF THE DAY: BRING A LITTLE FLAIR TO TRAFFIC—DRIVE A VINTAGE 'CUDA
Today's cars have reduced the risk for their owners but it's come with a price.
'They're getting dangerously close to full autopilot status 21st century cars (that's a bonus for some drivers), they're safer and much more reliable, but new cars are like a glass of lukewarm water—safe, but depressingly boring.'
This sucks the style out of traffic to the point where today's roads look like Soviet Union era roads when everybody drove a Lada.
This MSCC Star of the Day vintage Barracuda brought a little badly needed flair to traffic last August.
MSCC MARCH 1 STAR OF THE DAY: '57 CHEVY 4 DOOR—AN ENTRY LEVEL RIDE FOR THE PARTY
Iconic cars are on the high rung of price ladder because of a simple formula—supply and demand.
The cars that everyone wants are also the highest priced rides at any auction.
'Car guys know the players—the list includes the 1st Gen Mustangs, Camaros, Thunderbirds, any Mopar muscle from the 60s and early 70s and of course the '57 Chevy—as long as it has two doors.'
Two doors automatically get you to the party but not everyone can fork over the dough so that's where this unassuming (and affordable) Star of the Day '57 Chevy is a very cool entry level ride for the party.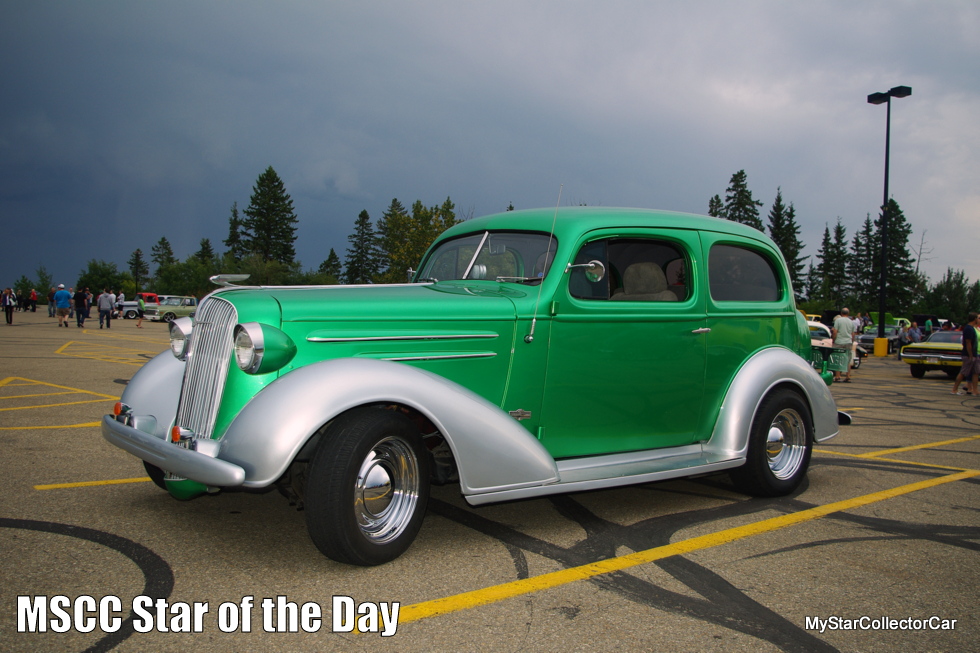 MSCC FEB 29 STAR OF THE DAY: '36 CHEV—JUST BEFORE THE STORM HIT
Car shows have a sworn enemy.
It comes in the form of threatening clouds and nasty rainstorms and it will shut down a show faster than a car fire.
'For the most part car guys will look up at the skies before heading in the direction of a show and if there's a hint of menacing thunderstorm with a heavy downpour and/or hail, they'll skip the event.'
This MSCC Star of the Day '36 Chev was caught at a show 3 years ago—just before the storm hit.
CLICK HERE to Like us on Facebook
CLICK HERE to Follow us on Twitter
CLICK HERE to Follow us on Pinterest
Please re-post this if you like this article.