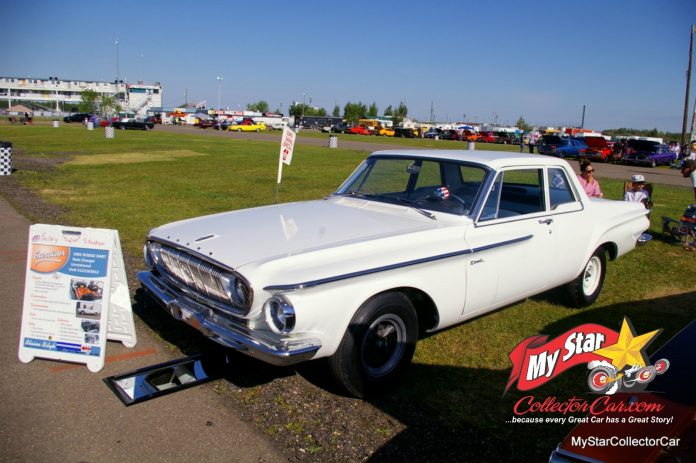 The Sixties muscle car pioneer label has long been applied to the 1964 Pontiac GTO, but a serious case could be made in favor of the 1962 Dodge Dart two-door post sedan equipped with a factory 413 cubic inch Max Wedge big block and a wild twin 4-barrel carb system.
This rare B-body Dodge was built for speed right from the factory but was also a street legal sedan that could be driven to the track if its owner wanted to make that choice.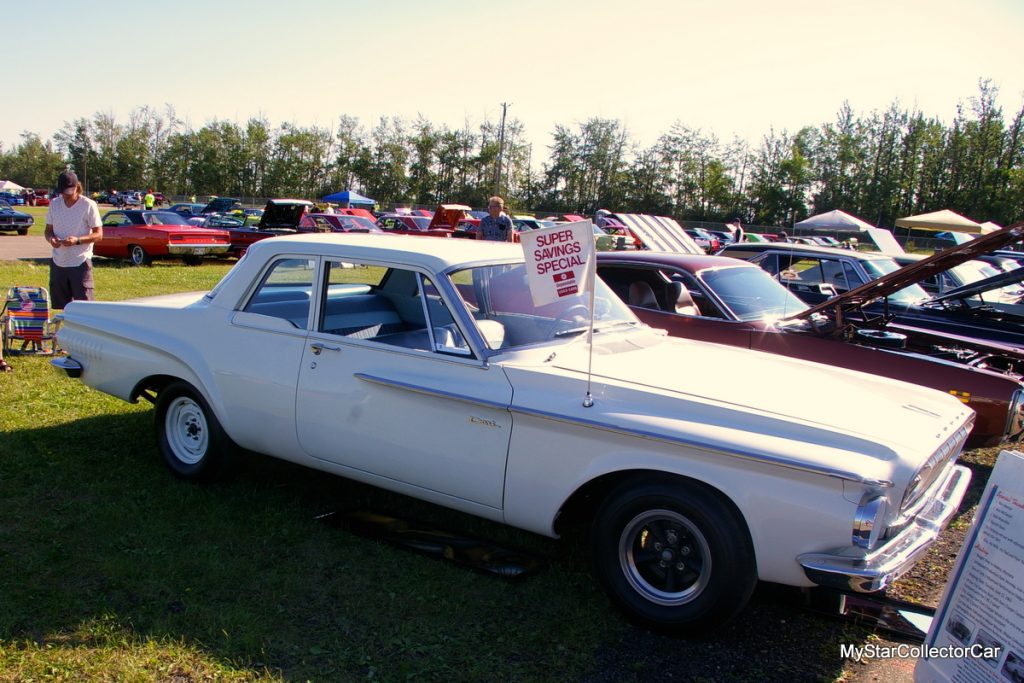 Blaine Bilyk is the proud owner of an authentic 1962 Dodge Dart Max Wedge and has gathered a mountain of information about his Kennedy-era Mopar muscle car over the years. Blaine is a young car guy who was born long after his '62 Dart left the factory, but he understands his rare Mopar better than most older car guys who were around at the time.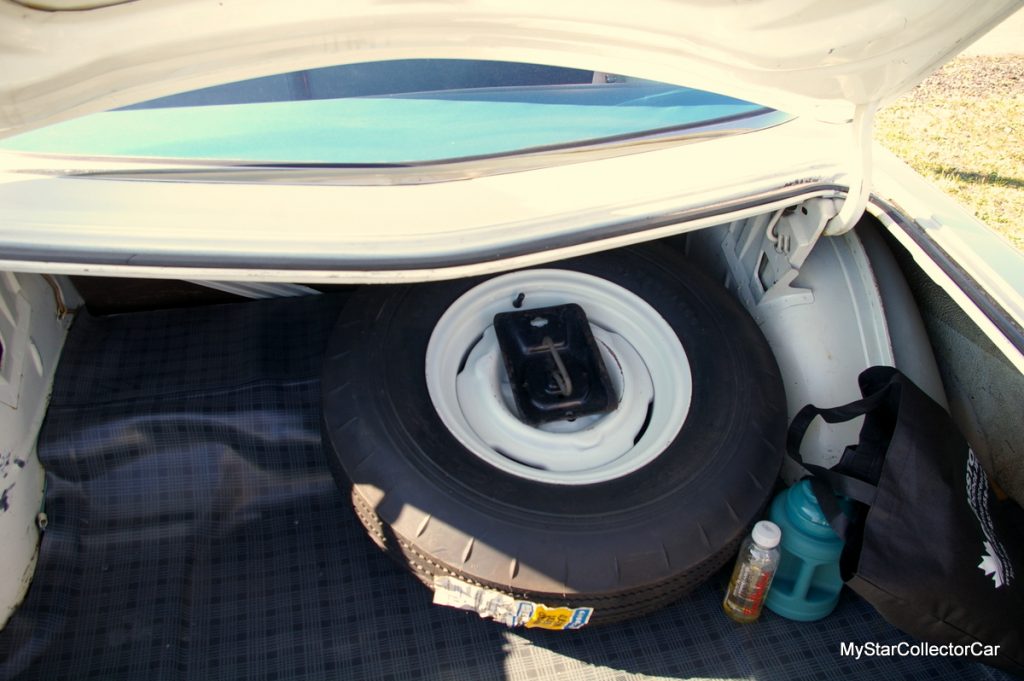 Details and originality matter to Blaine so he immersed himself into the history of his rare Dodge and became aware of the few survivors left on the planet. Eventually Blaine discovered his '62 Dart was originally purchased by a doctor in Montana who did not like its complicated dual carb setup and sold it.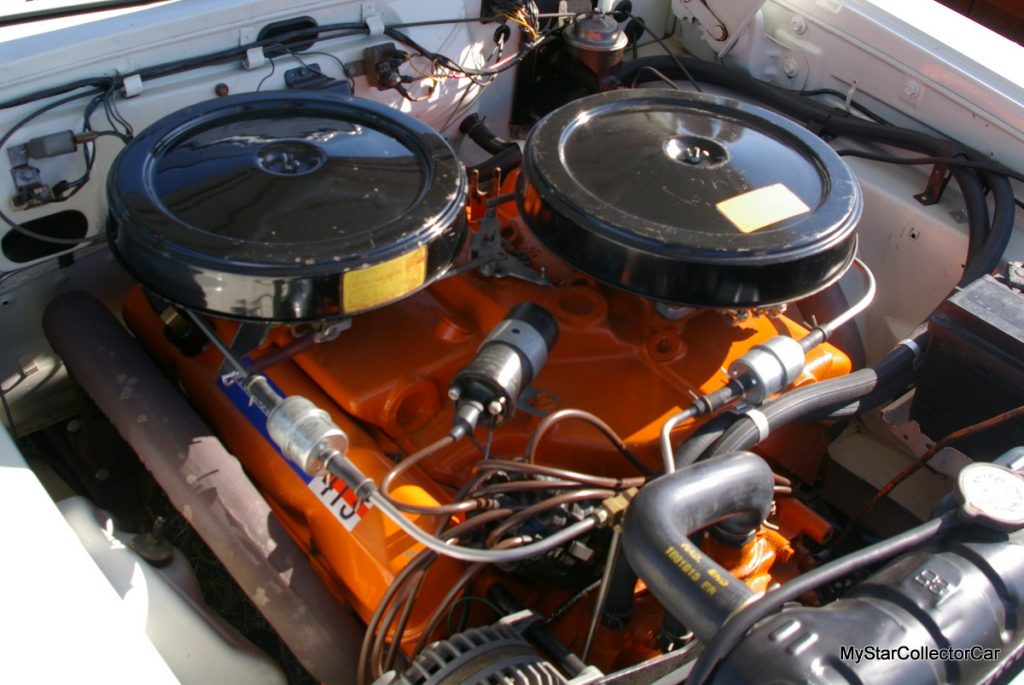 Blaine became friends with his Dart's second owner during the research phase and was able to fill in the blanks on the car's long history along the way.
He was aware that most performance cars from the early Sixties were "beat up and then cut up" in Blaine's words, so he knew the '62 Dart was a hot commodity when he finally purchased it in 2010.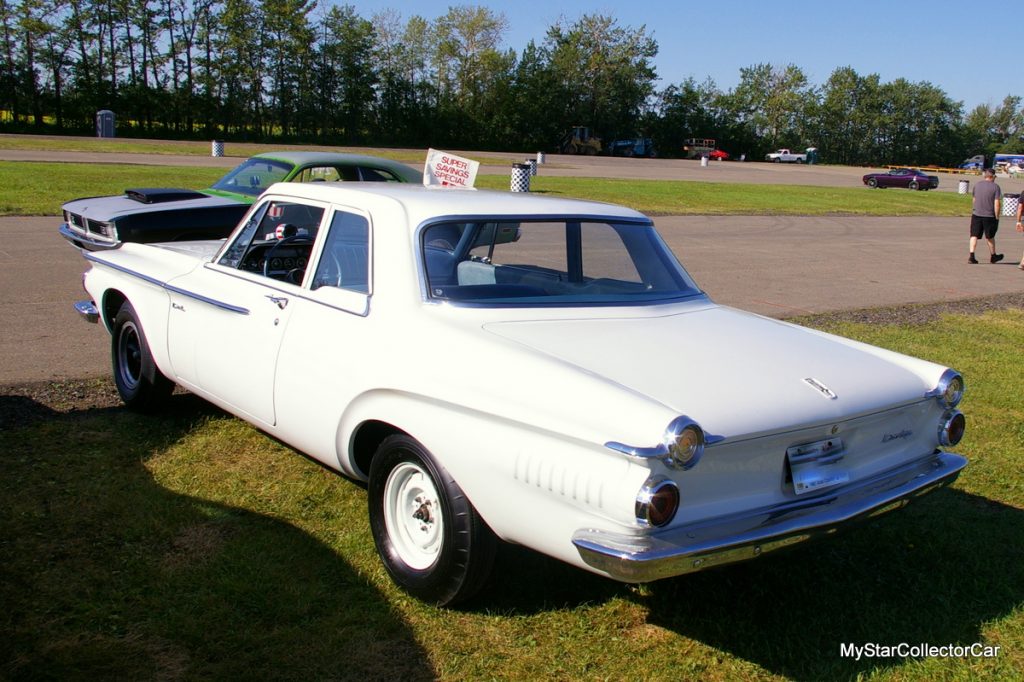 The fact the car's original owner was a doctor who lived in Montana were factors in its unusual options that included a heater and radio, two items that were rarely found on early 1960s muscle cars destined to spend most of their time on a drag strip. Perhaps the good doctor made winter house calls and wanted to get there in a hurry while listening to music because Blaine's car has both options.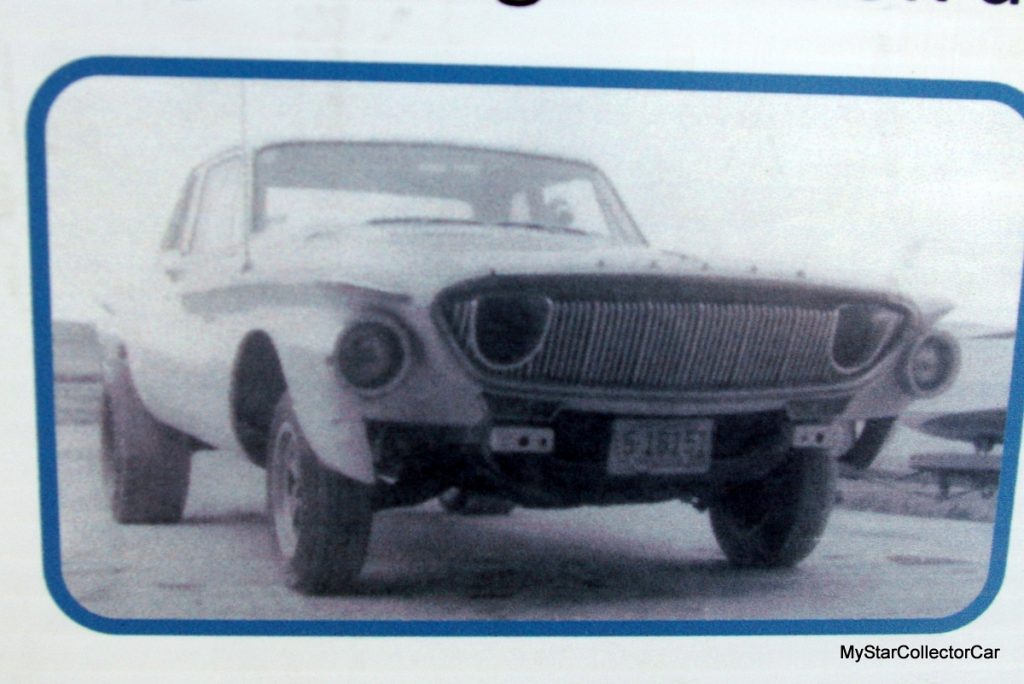 The '62 Dart has a rare three-on-the-floor manual transmission that Blaine describes as "1st gear: too low, 2nd gear: 80 mph, and 3rd gear: like an overdrive." However, Blaine resists the urge to hit the highway on a regular basis with his car because other drivers scare him on busy roads, and he does not want to wreck an incredibly rare car due to bad drivers around him.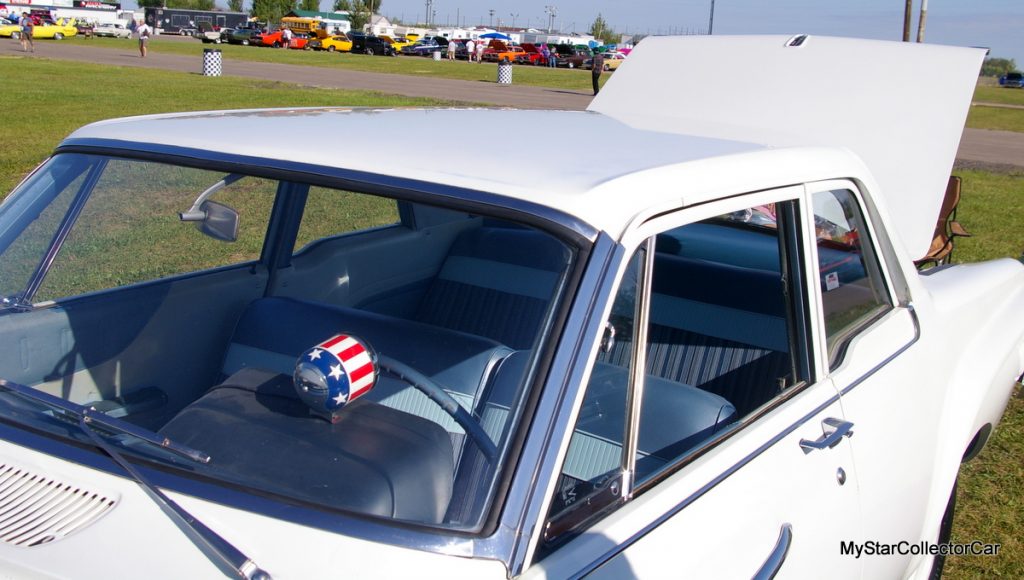 In fairness, other drivers will hear Blaine's Dart on the road if he unbolts the factory gated exhausts and lets the 413 Max Wedge's loud engine music loose on the world. We at MyStarCollectorCar most assuredly heard Blaine and his Dart entering a 2022 car show.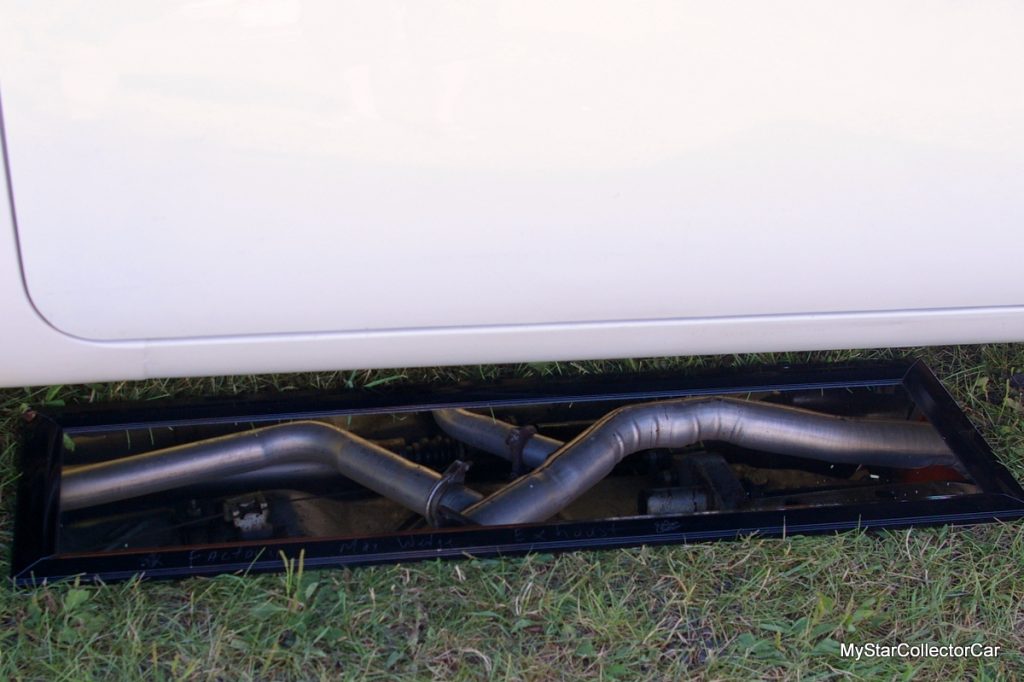 Blaine is proud of his 1962 Dodge Dart Max Wedge and who can really blame him? He owns an incredibly rare early 1960s Mopar muscle car verified in two separate inspections by Mopar identification guru Galen Govier.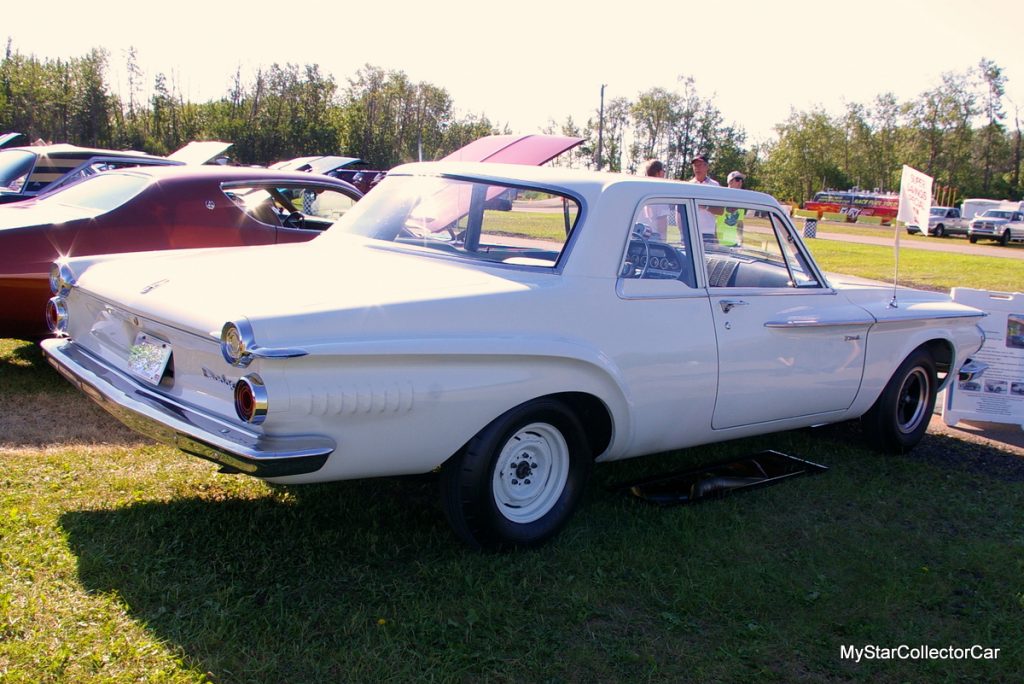 BY: Jim Sutherland
Jim Sutherland is a veteran automotive writer whose work has been published by many major print and online publications. The list includes Calgary Herald, The Truth About Cars, Red Deer Advocate, RPM Magazine, Edmonton Journal, Montreal Gazette, Windsor Star, Vancouver Province, and Post Media Wheels Section.