Try and get Vegas odds on finding a long-lost car from your past.
Bob Dominacki is the proud owner of a 1966 Ford Galaxie convertible with the 390 cubic inch V-8 option. There's a great story behind this car, but here's a spoiler alert—Bob knew who rode in this car when he was a kid.
Bob has only had the car for a few months but there's a great reason why he wanted this particular Ford convertible: "I went with Dad to buy it when I was 8 years old, and we had it until I was 16. I learned to drive in it and how to change oil. I wanted it pretty badly, but Dad didn't want me to have a convertible for a first car–and sold it in 1975".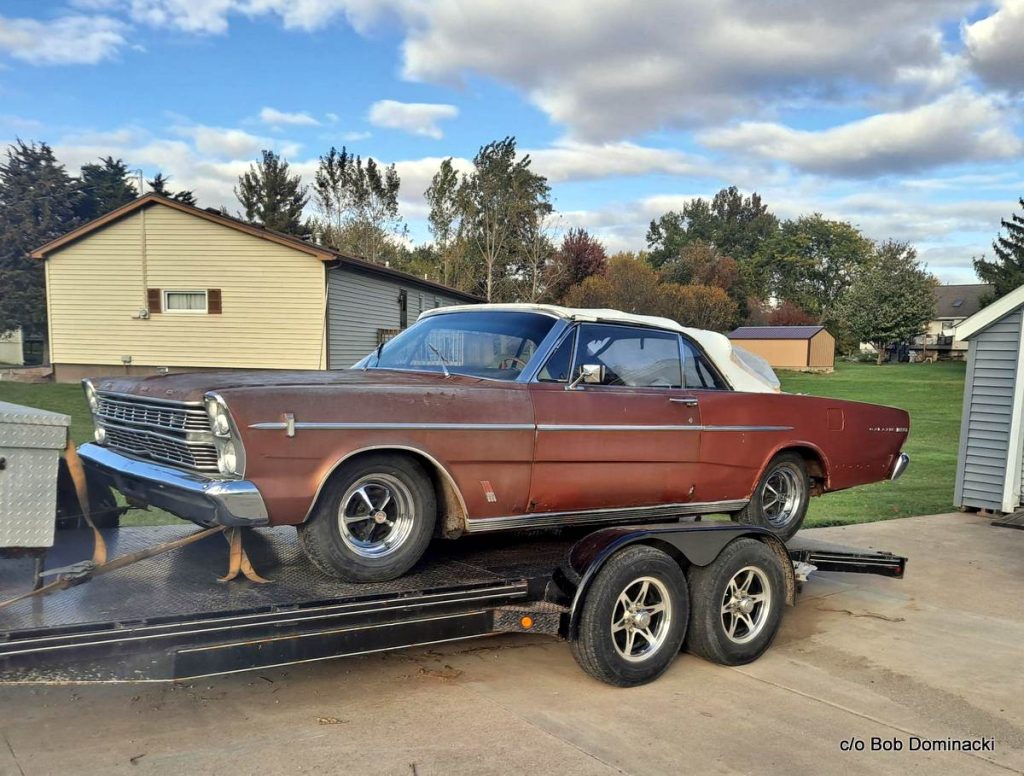 In most cases, the trail is pretty cold when you try to find that beloved car from the past, but Bob had a great lead: "I knew of where the car went when dad sold it. I drove to the town to try to find owner or car but never had any luck finding it".
Despite that setback, Bob never gave up the quest to find his father's Ford and his patience paid off: "I saw it pop up on social media, but I was sure this car was it. I finally called the guy who had it and he said that all the original paperwork was in the glovebox. And it turned out to be Dad's.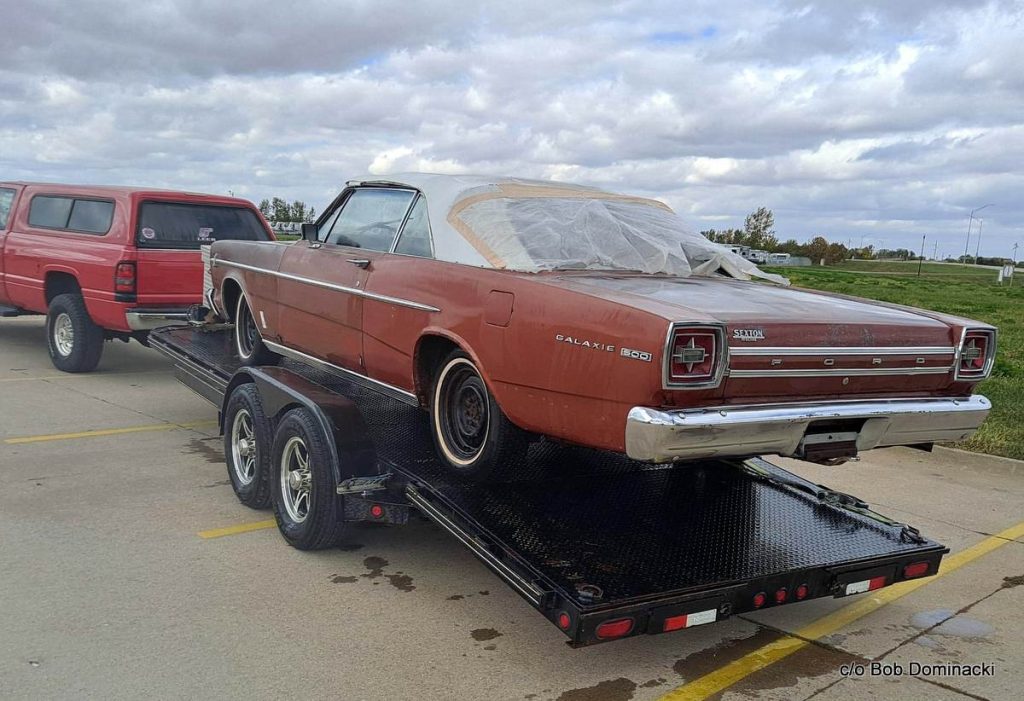 Bob was happy to find the car but he's realistic, so Bob knew he had a major project. He explained what he saw: "Car was in rough shape when I found it. It did run if you poured gas in carb, but it didn't have any brakes".
The project is big, but Bob's not intimidated by it, plus he's mapped out a realistic game plan to bring it back to life, "It has a lot of rust, but I have bought a parts car to swap some parts".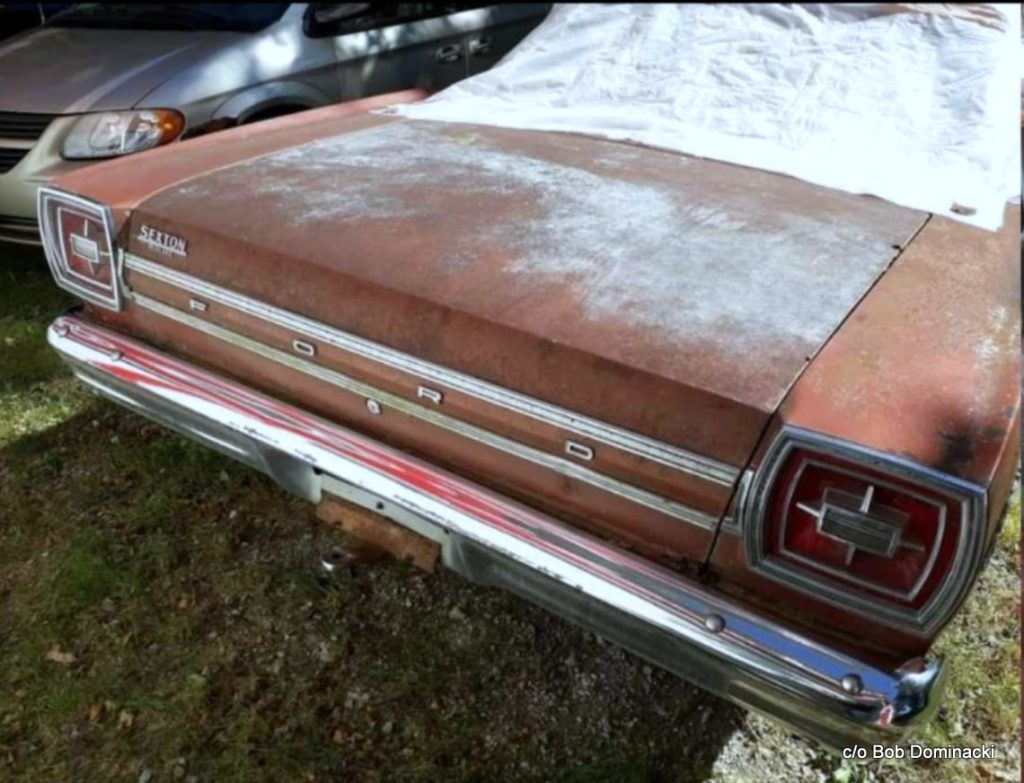 The biggest part of his plan is his vision for the Galaxie convertible: "I'm going to get it blasted and do an amateur paint job on it and make it a driver for them". Bob's goal is pretty basic—take an old family memory and give it back to his parents.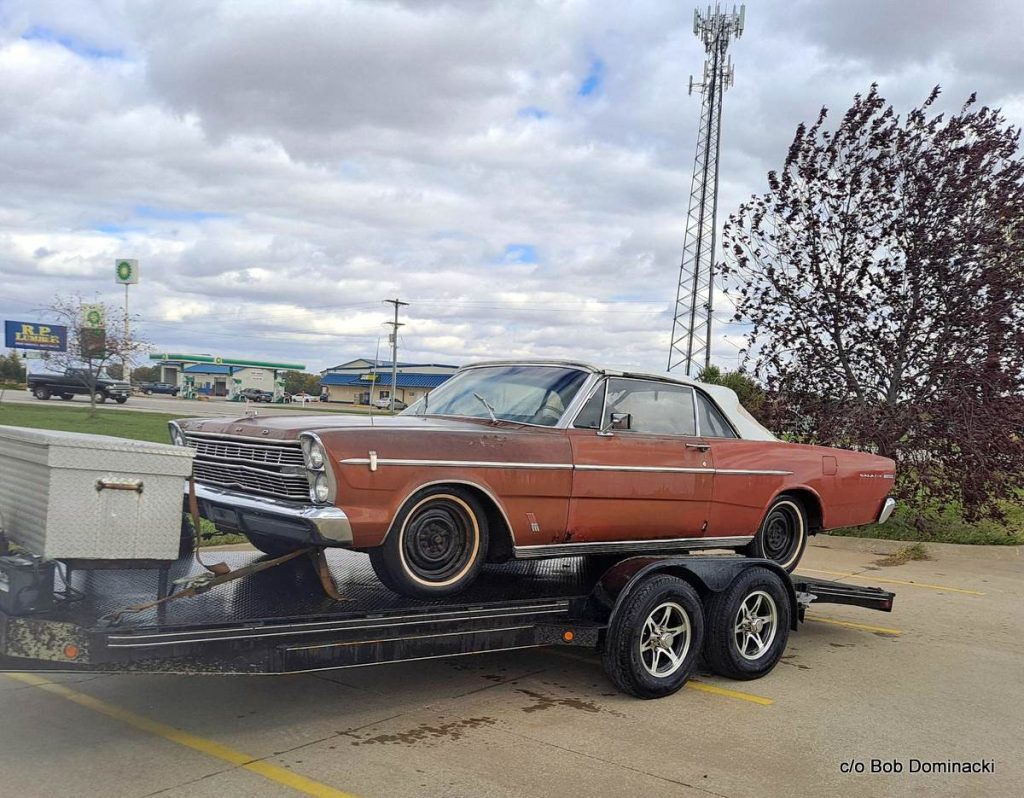 Bob was really happy with his mom and dad's reaction to the newly reacquired '66 Galaxie 'vert: "Yes, they were very excited to find out I found it! They helped me with the purchase and were very happy to go for a ride in it on Thanksgiving".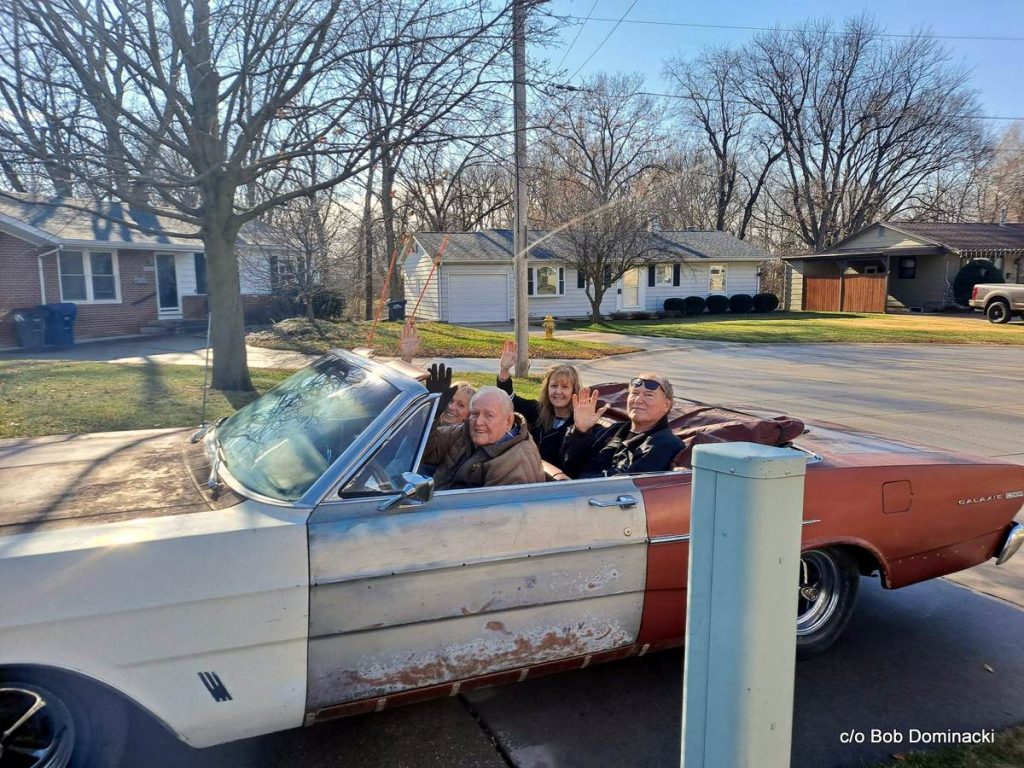 The Ford will be back in the right hands thanks to Bob's dedication to the search and his dad gets to drive it again, so the only question is simple. Was it worth the chase?
By: Jerry Sutherland
Jerry Sutherland is a veteran automotive writer with a primary focus on the collector car hobby. His work has been published in many outlets and publications, including the National Post, Calgary Herald, Edmonton Journal, Ottawa Citizen, Montreal Gazette, Saskatoon StarPhoenix, Regina Leader-Post, Vancouver Sun and The Truth About Cars. He is also a regular contributor to Auto Roundup Publications.
Please re-post this if you like this article.