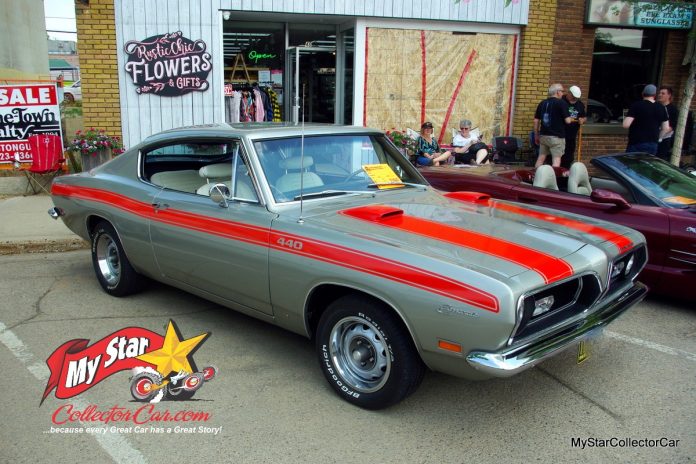 The recreation fad is big in the car hobby because they only built so many classic muscle cars, so supply and demand has driven prices into uncharted territory.
Dan Verville followed that plan when he bought a 1969 Barracuda with a humble 318 V-8 under the hood. He wanted something bigger, badder, and cooler so he swapped in a much larger engine.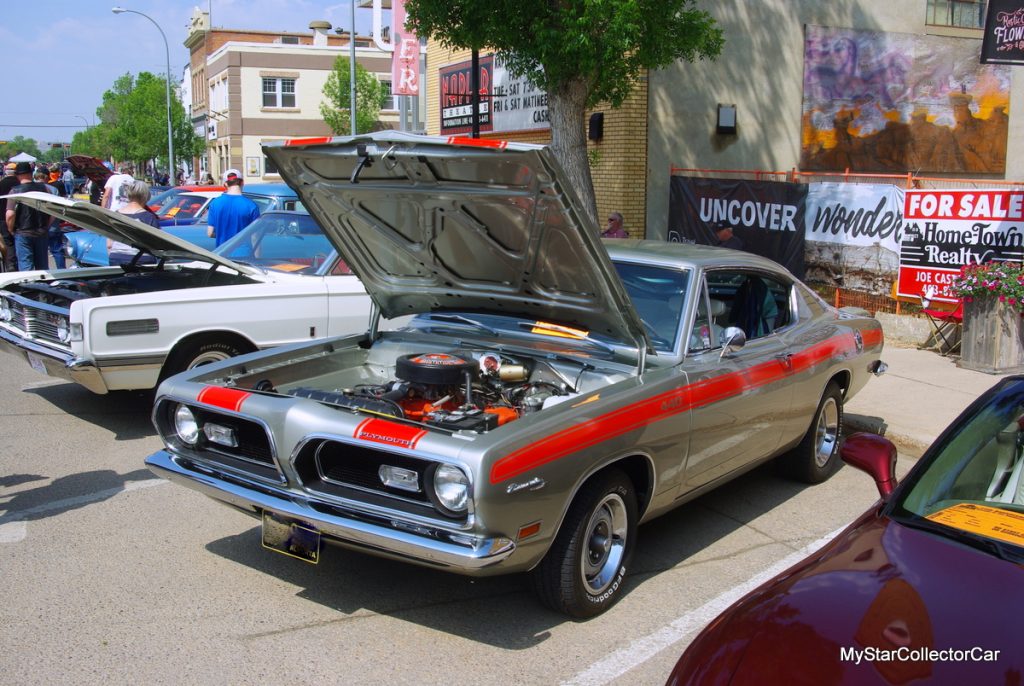 Dan is a self-described "lifetime Mopar guy" so he owned a '69 340 Barracuda back in his younger days–but he had to sell it to buy a house. Thirty years later, he got the urge to own another '69 'cuda. This time he wanted 100 more cubic inches, so he found a 440 big block for his project.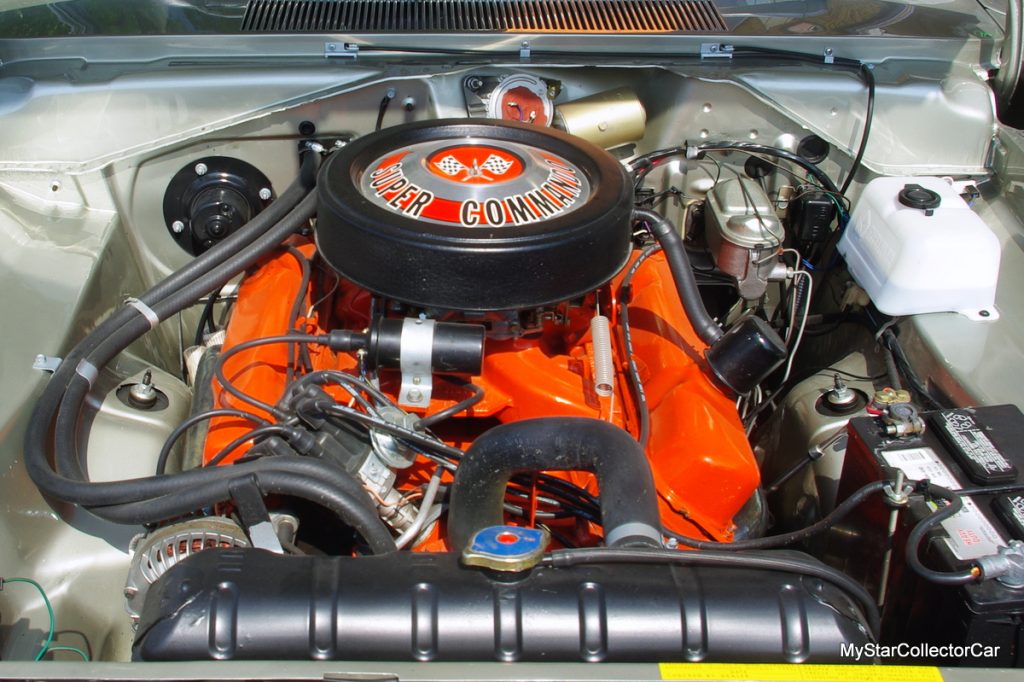 Plymouth only produced 340 1969 ½ Barracudas with the 440 big block option so Dan's strategy was to build his own. His project car wasn't perfect because it required rust repair on the quarters, and the fenders needed work. It was a red-on-red car, so it was a typical example of a lower-end '69 Barracuda. Dan said the car "was taken apart" during the process.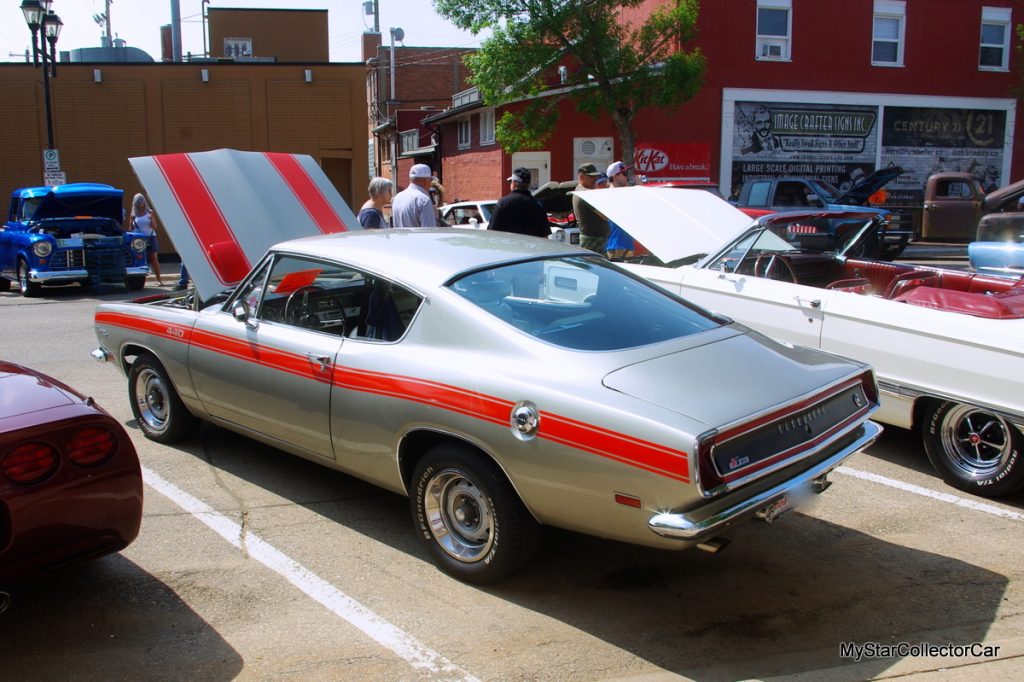 This was a tribute car, but Dan wanted to emphasize period-correct, so the 440 block he chose was date-coded from 1969. This 440 is built up so it has an honest 450 horsepower—considerably higher than the factory 440 at 375 horsepower. Dan also opted for the 8 ¾-inch rear end—the same one that would have come with the genuine '69 Barracuda 440.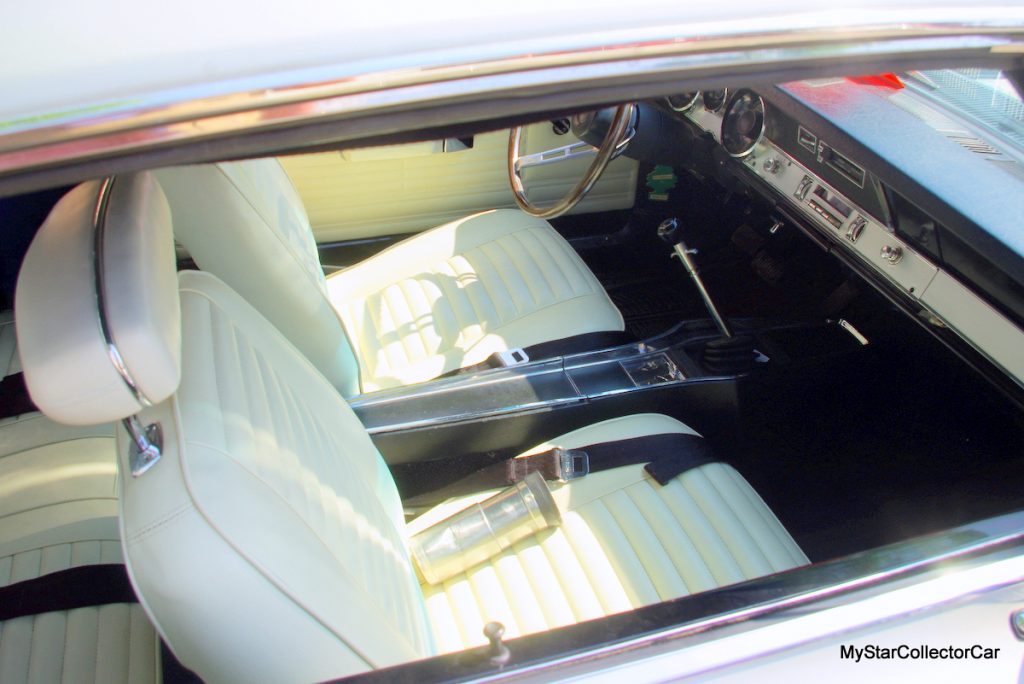 Mopar guys will tell you how tough it is to squeeze a 440 into a 2nd Gen Barracuda engine compartment—Dan said there "was not even a quarter-inch clearance" to shoehorn the big block into the smallish space under the hood.
The tight engine compartment also meant there was no space for power steering, so Dan has manual steering. He said, "You get used to it"—there are some limitations you learn to live with–arm-strong steering is one of them.
Dan put his personal stamp on other features of this '69 440 Barracuda tribute car. The color is a correct Chrysler code from 1969, but this car—as mentioned earlier—was a factory red. The hood scoops are also part of the 440 tribute package.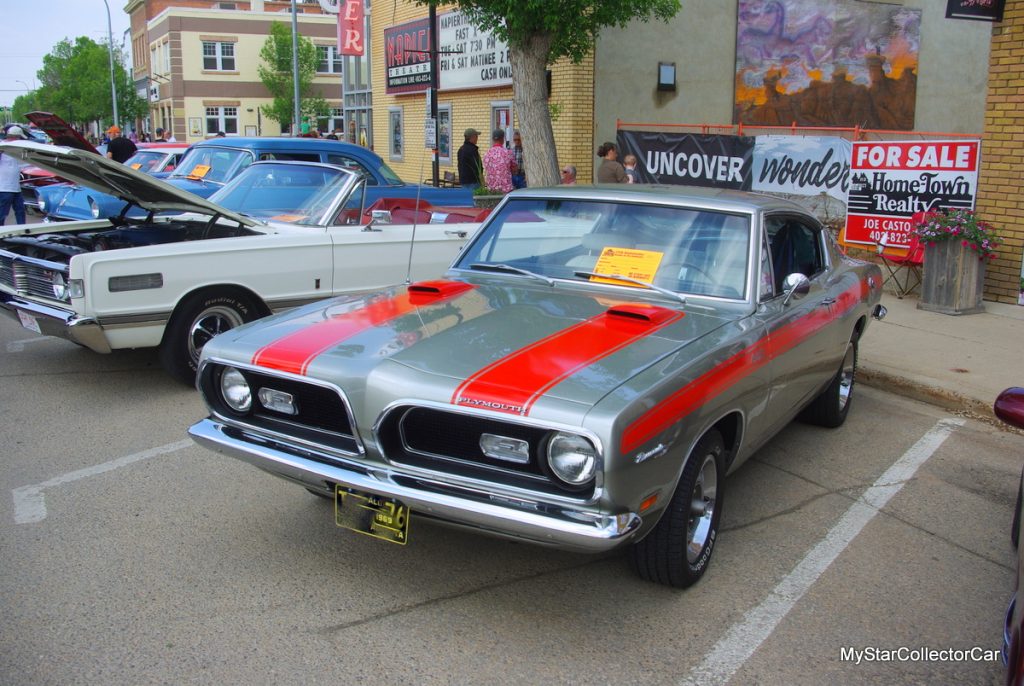 Mopar purists will also call out the stripe package because the factory stripes were lower on the body. The 440 contained within the stripe was also part of Dan's creativity because he liked the concept of showcasing the big block under the hood—a pure case of "if you got it—flaunt it".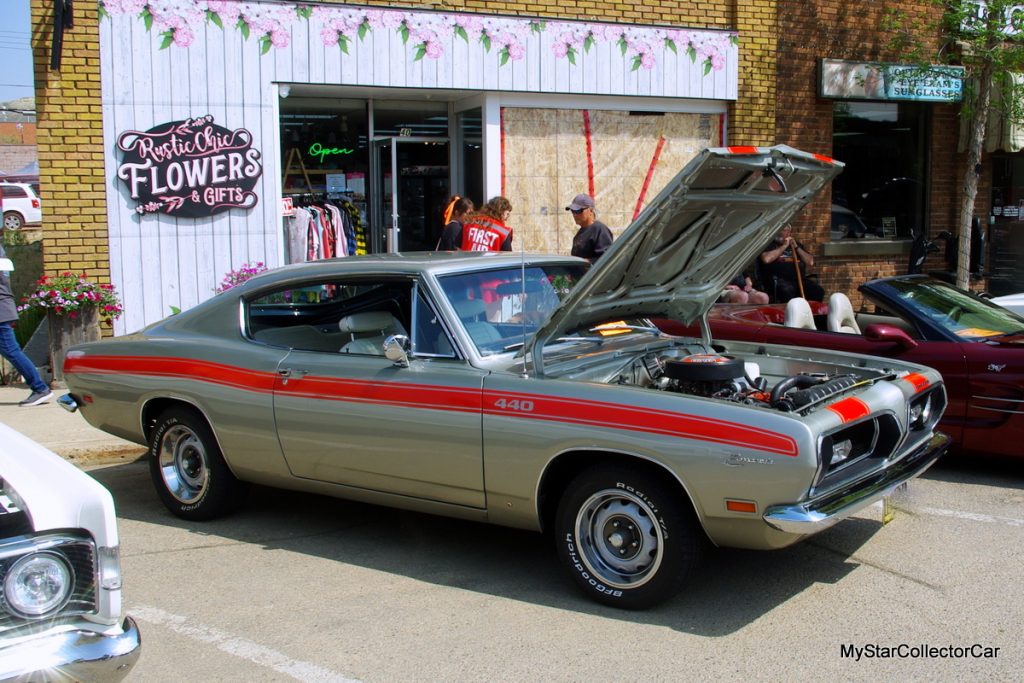 Dan didn't build a trailer queen—this car gets plenty of miles over the car show season. It's a regular at annual shows and it always draws a crowd because it's finished so well most onlookers think it came from the factory.
He regretted selling his first '69 Barracuda but Dan is back in the '69 Barracuda world in a way with this one as he explained.
By: Jerry Sutherland
Jerry Sutherland is a veteran automotive writer with a primary focus on the collector car hobby. His work has been published in many outlets and publications, including the National Post, Calgary Herald, Edmonton Journal, Ottawa Citizen, Montreal Gazette, Saskatoon StarPhoenix, Regina Leader-Post, Vancouver Sun and The Truth About Cars. He is also a regular contributor to Auto Roundup Publications.
Please re-post this if you like this article.