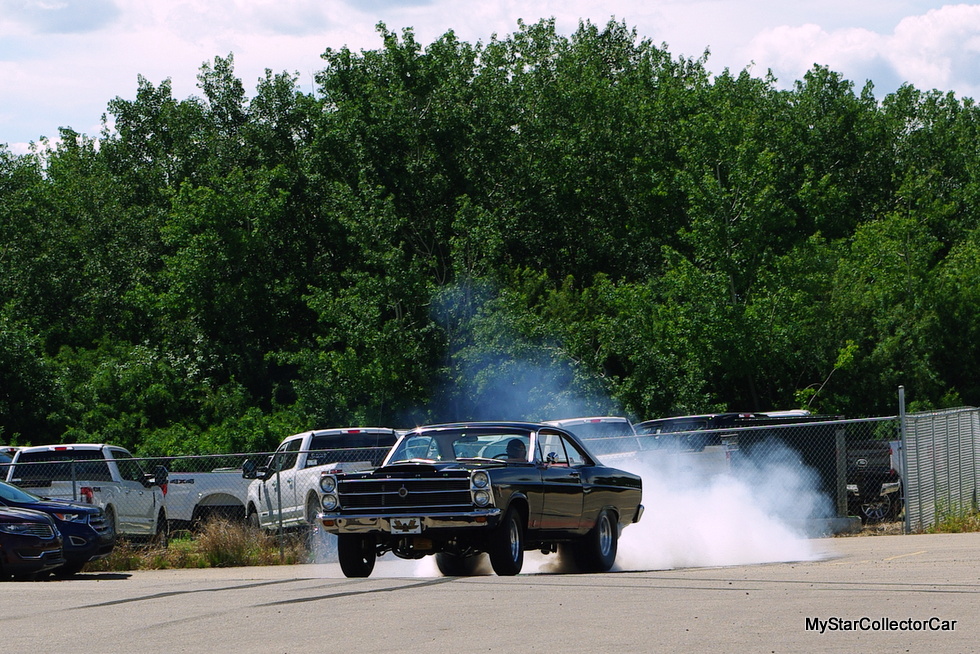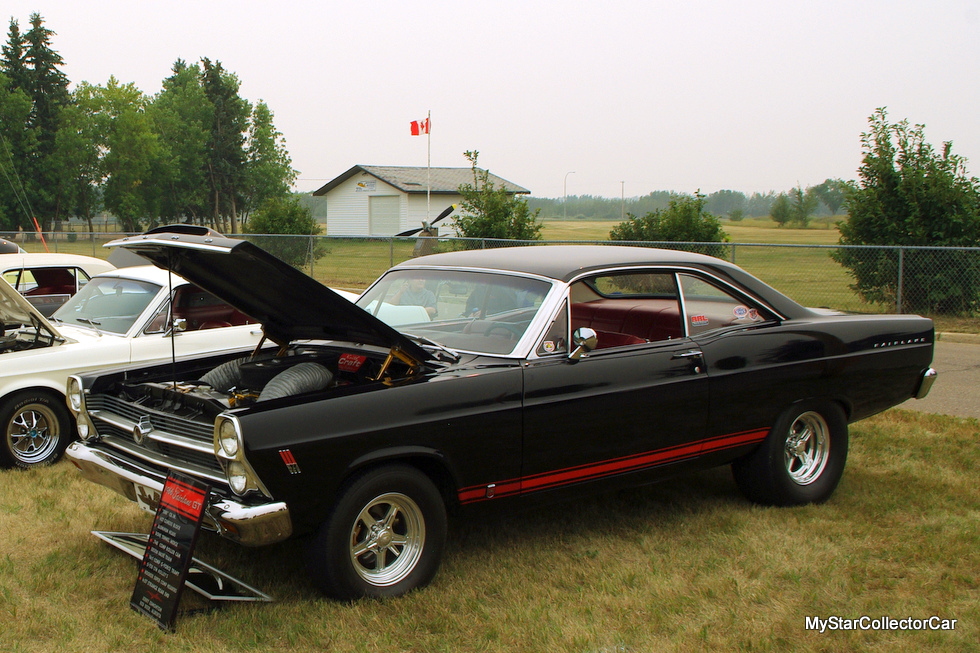 Every car guy has one car that played a big role in his life.
It's usually a family member like a father, uncle or brother but occasionally peer group pressure pushes an aspiring car guy in a very distinct direction.
This '66 Ford Fairlane GT is the direction Jerry Edmonton took over 50 years ago.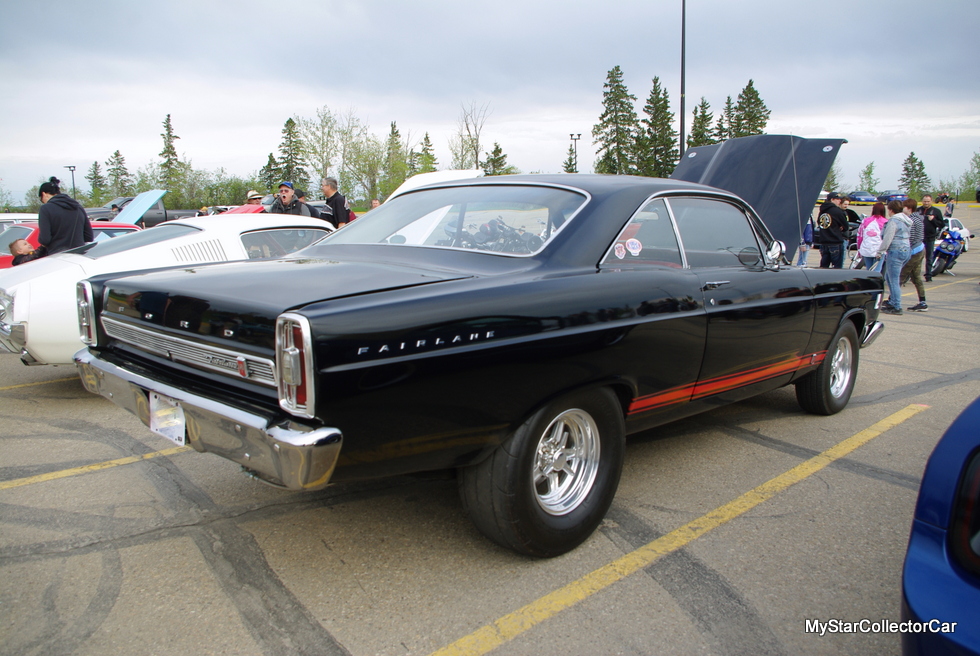 Jerry explained how five of his buddies bought brand new Fairlane GTs back in 1966 and the hook was set for life. He was the odd man out but years later he's the only guy who still owns a '66 GT.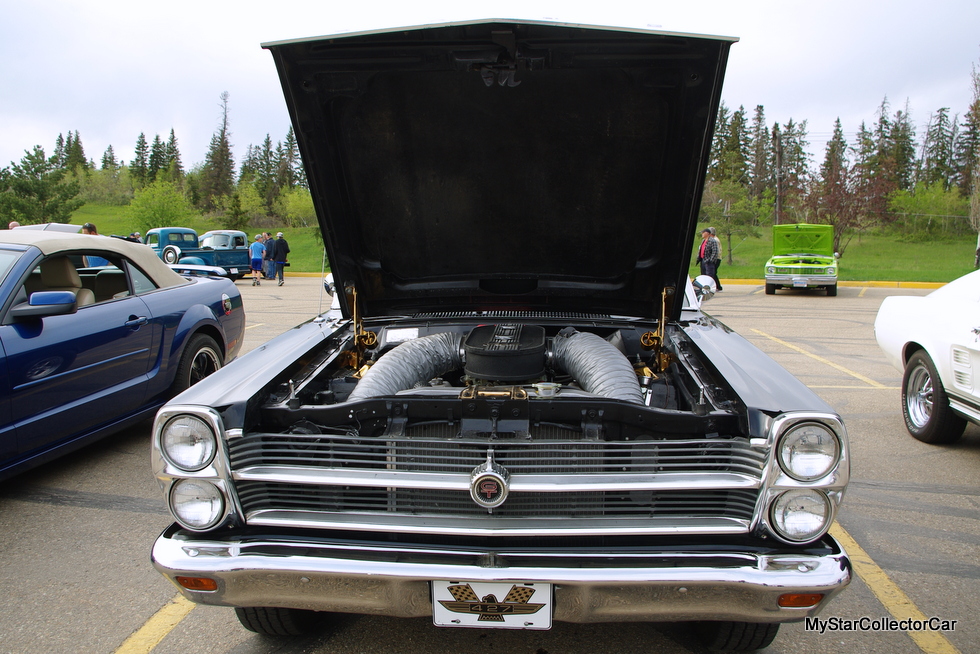 Jerry bought his car 35 years ago but the mid-80s were still long after the new car glow faded from his friend's cars. He'd been in the hunt for a '66 Fairlane GT for years and he found a field car that had been sitting on an acreage for a long time.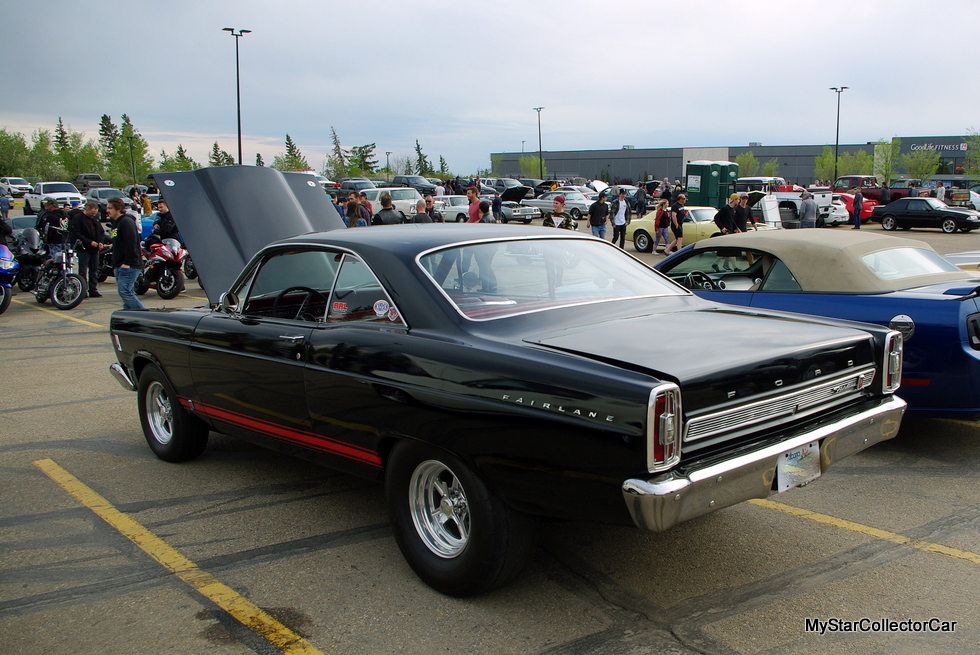 Negotiations went down a winding road from the start but Jerry had two advantages. One—he knew the owners were motivated sellers because they were "getting kicked off the acreage". Two—the guy's wife was an extremely motivated seller so Jerry dealt exclusively with her.
He put a 1500-dollar offer on the table and she grabbed it in less time than it takes to blink but the husband bucked on the deal in a big way. He told Jerry he had three guys coming to look at it on the weekend so Jerry got there on Friday with 1500 dollars and a bill of sale—he had the wife sign it and he was the proud owner of a '66 Fairlane GT. There were some extra parts in the deal but when Jerry called to pick them up all he heard was a blast of "unfriendly, colorful words" so he never picked them up.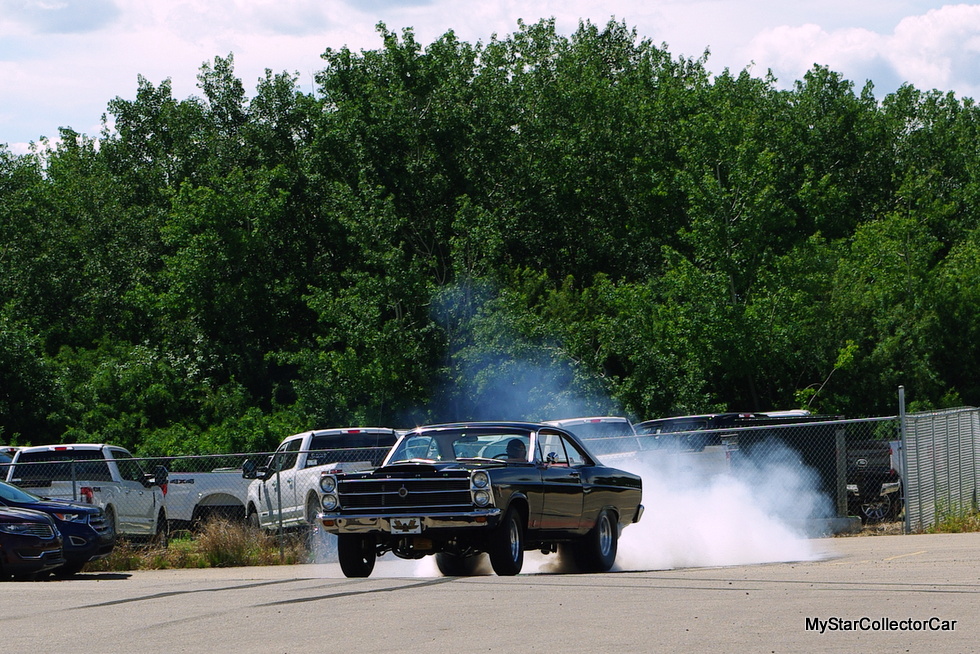 This was a low-mileage car and it was originally from Seattle, Washington so the body was in great shape but Jerry said, "The engine was shot" so he had a little work ahead of him to put this classic Ford back on the road.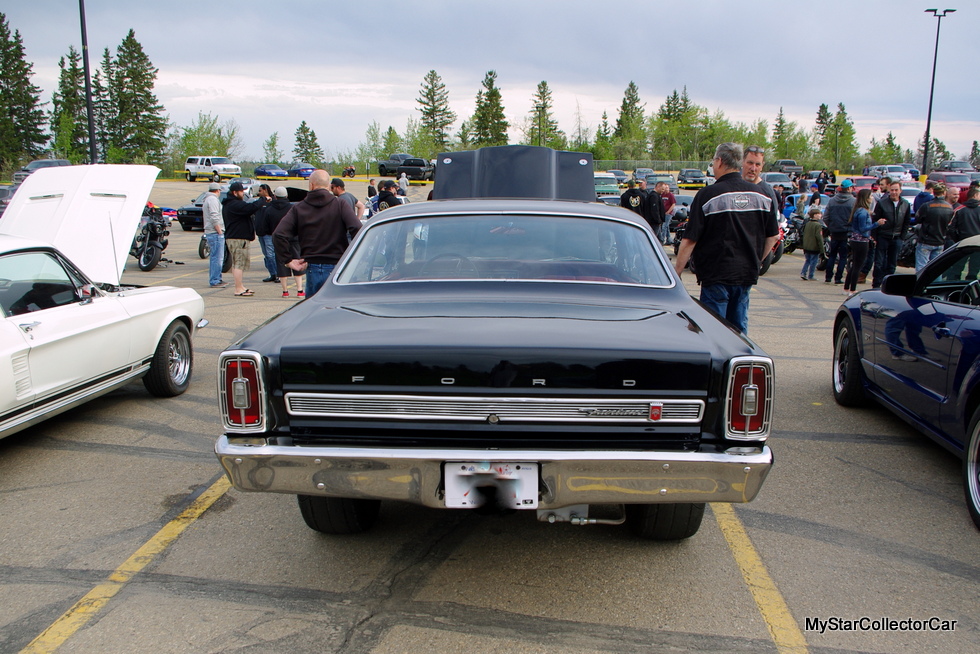 Jerry said he, "rebuilt the original 390 with lots of 427 parts and blew it up once or twice" before he replaced it with a "couple of 428 engines". He'd driven it for quite a few years by this time but he still hadn't run up the odometer because his car still has only 57,000 original miles and the 25-year-old paint looks like it was laid down yesterday.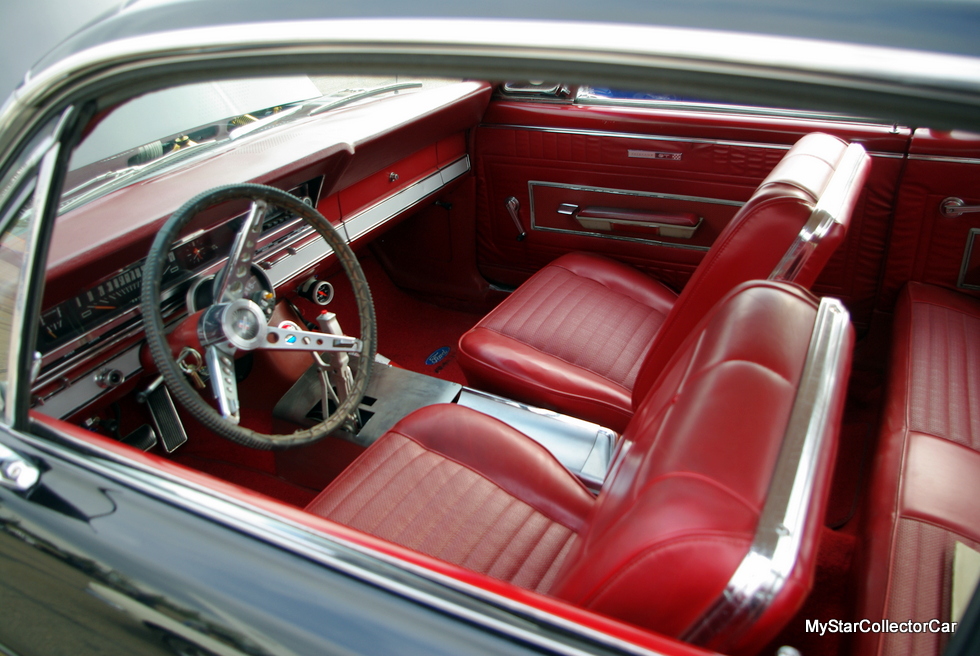 The next stage for the GT is the one it's currently in because now it's a street monster. There's a 500 cubic inch big block under the hood and it pushes out 780 horsepower so this '66 Fairlane is light years away from its original 390. There's a 4:57 rear end on this brute so it's not geared for the turnpike but it sure gets there fast. The 14:1 compression means Jerry has to make an annual investment in race fuel that would be a solid down payment on a house back in the 80s.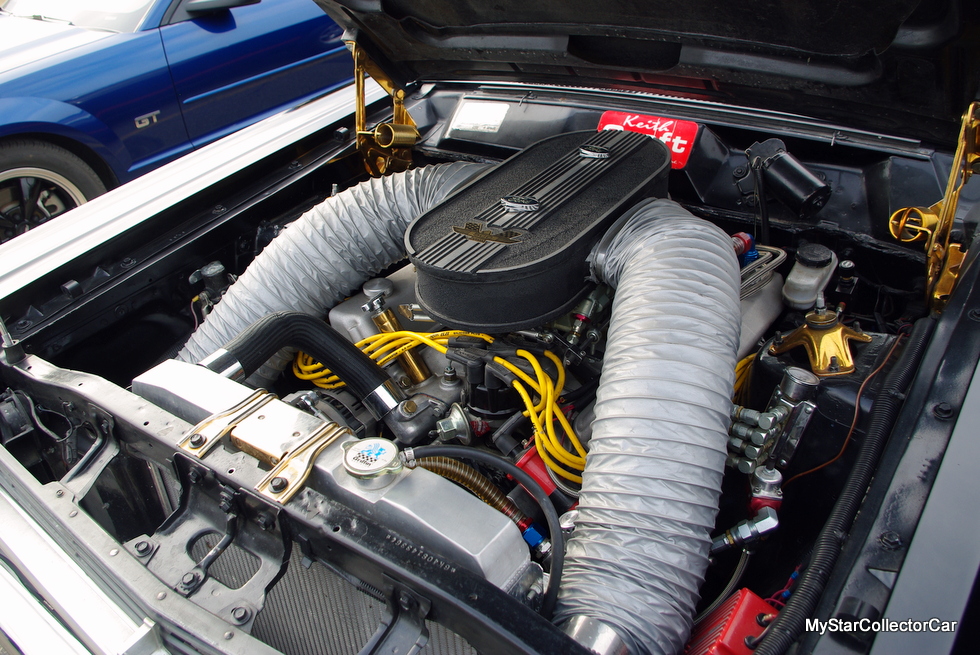 Couple the fuel cost with 5 miles per gallon and it's clear why Jerry didn't make his Fairlane a daily driver but years later, he's now the sole member of the '66 Ford Fairlane GT owner's club that his pals formed 53 years later.

Jerry Sutherland
Jerry Sutherland is a veteran automotive writer with a primary focus on the collector car hobby. His work has been published in many outlets and publications, including the National Post, Calgary Herald, Edmonton Journal, Ottawa Citizen, Montreal Gazette, Saskatoon StarPhoenix, Regina Leader-Post, Vancouver Sun and The Truth About Cars. He is also a regular contributor to Auto Roundup Publications.
Please re-post this if you like this article.