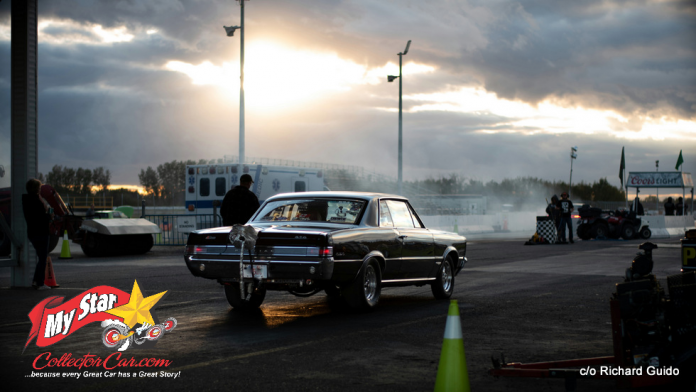 The first-gen Pontiac GTO gained a legendary reputation as one of the first muscle cars from the 1960s.
Richard Guido liked the '65 GTO well enough to purchase one about 14 years ago and built upon its muscle car legacy in a big (block) way. Additionally, Richard rescued his Goat from an uncertain future with a wrecker.

The car was equipped with a 389 cubic inch four-barrel carb engine hooked up to a factory 4-speed manual transmission when Richard bought it. The beefy powertrain combination produced solid performance, but Richard is a "more-power" car guy in the finest tradition of Tim the Toolman.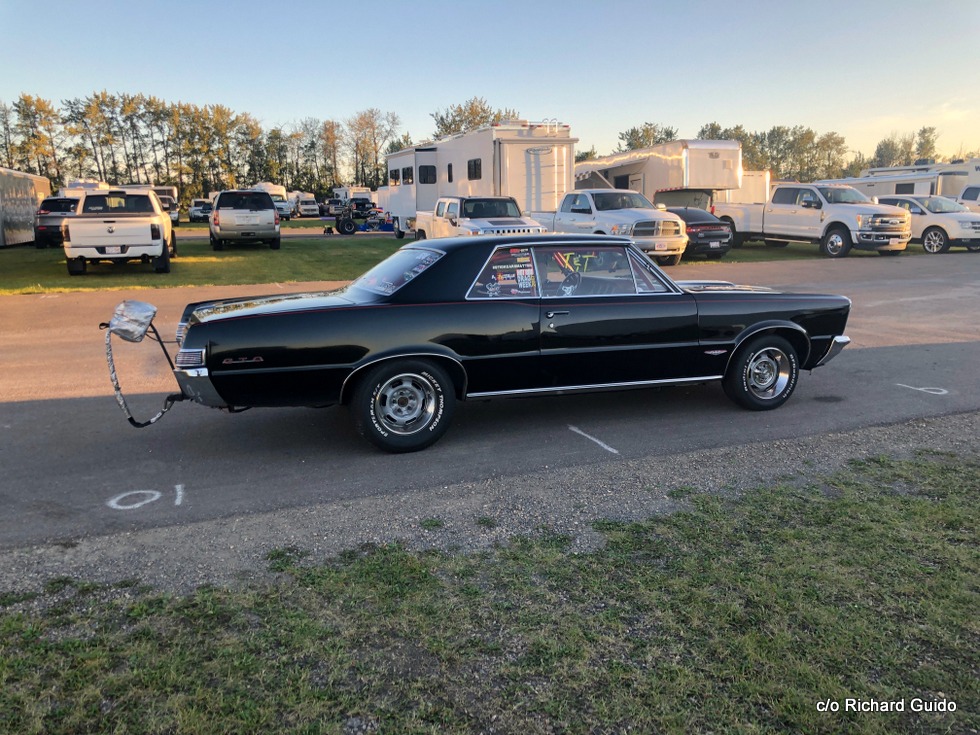 Richard described his game plan as engine "iterations" that began when he swapped out the 389 for a bored-out 400 cubic inch engine so he could run 11:50 ¼ mile times on the track and still hit 20 mpg on the road. Richard added, "I didn't quite hit my goals (in either category), but I still ran 11:70s".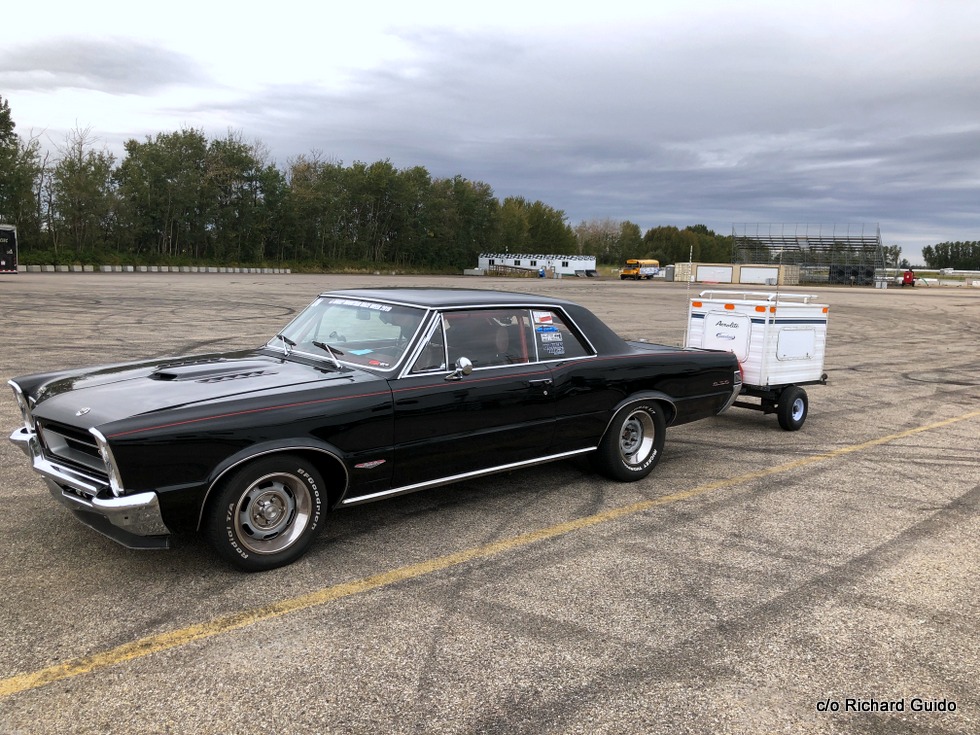 MyStarCollectorCar readers will notice one important factor in the mix because Richard wanted his GTO to fulfill roles as both a street and track car. 2013 marked another change when he transplanted a 517 cubic inch monster with 716 horsepower into his Goat and drove it from his Alberta, Canada home to a St Louis NHRA meet where he placed second in the naturally aspirated big block street racer category.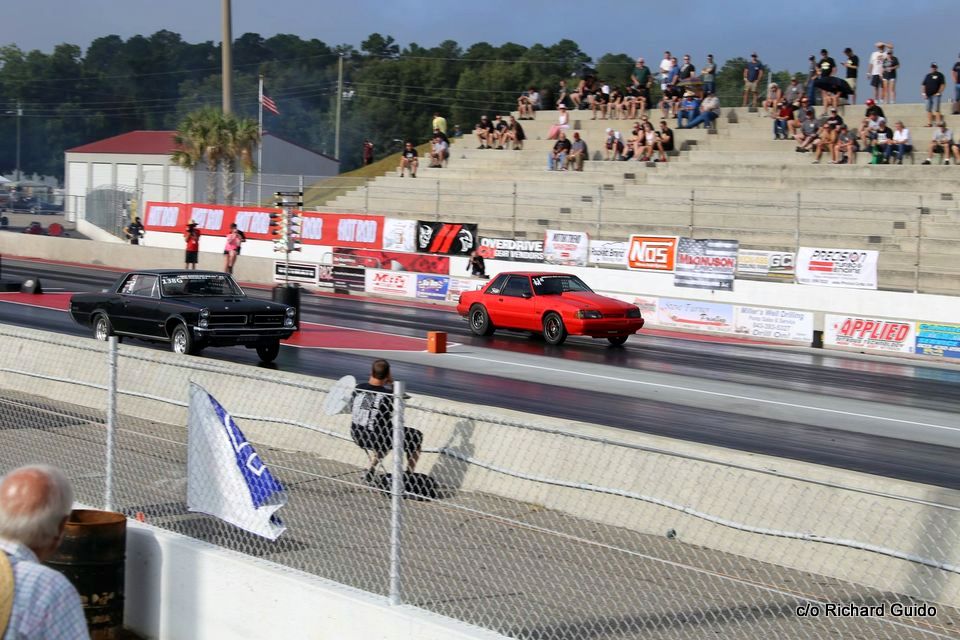 His brother also drove his Mustang to the meet and crashed it into both walls on the strip. Undaunted, his brother drove the car back to Canada and provided a light moment at the Canadian border crossing for Richard when he was asked if he had any alterations to his car while in the States. Richard replied "No-but my brother did".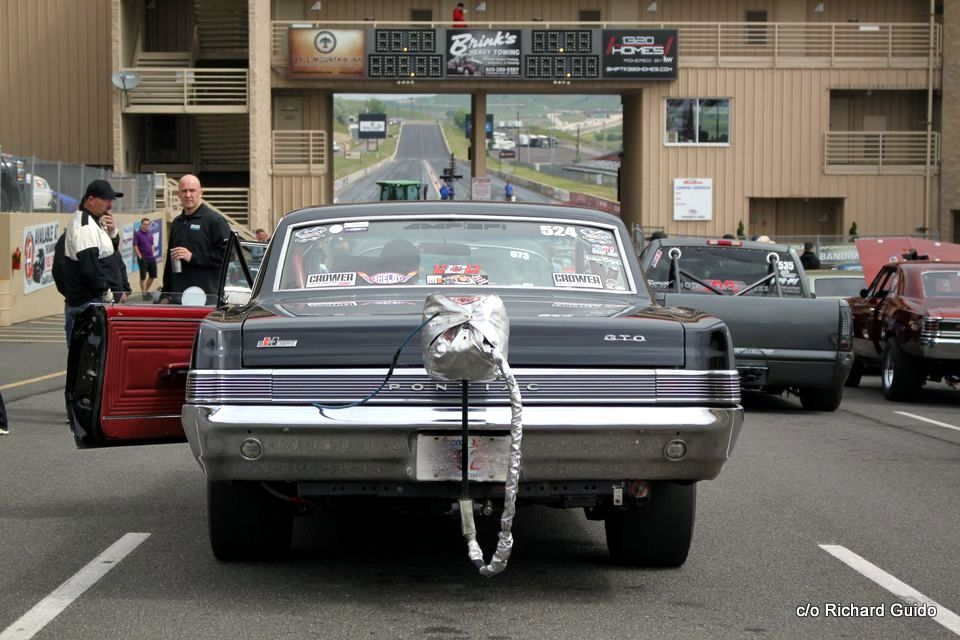 As mentioned, Richard is a go-fast guy and decided to up the horsepower game again in his GTO. He added a turbo-charged 517 cubic inch Pontiac big block engine bolted up to a six-speed transmission. The new engine also sports an upscale EFI system that includes traction control so Richard can really launch on the track.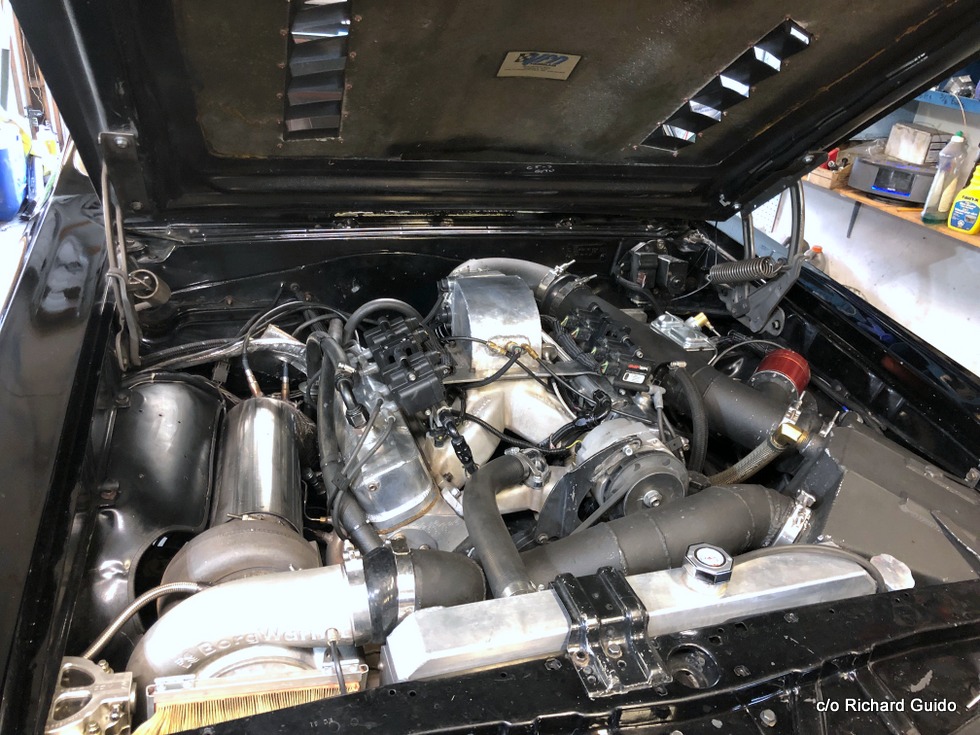 The engine also has a dual fuel tank system with two separate fuel pumps, one dedicated to pump gas use for the street the other to race fuel for the track. The result is 1500 horsepower at the rear wheels for track performance and an astounding 18 miles per US gallon on the highway at 80 mph.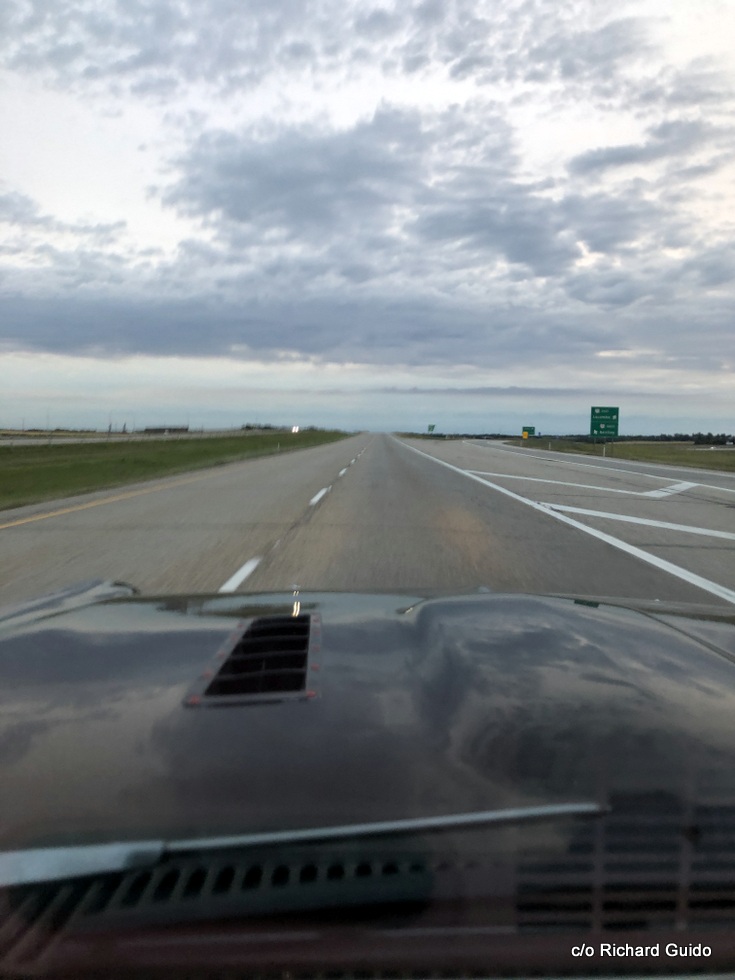 The MPG factor is big for Richard because he does not even own a truck and trailer so he still drives his Goat to every race, along with pleasure trips in the beast. Richard added he put 6000 miles on his car without "going south (to the US)" in 2020.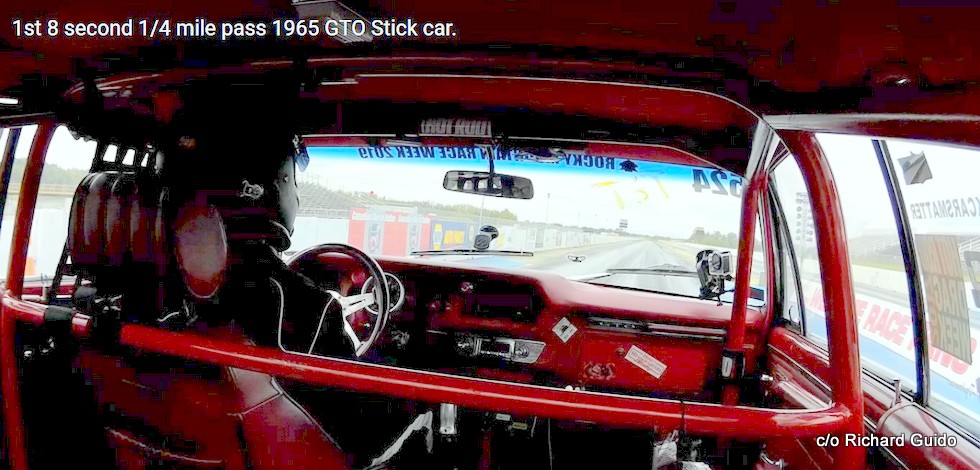 Richard called the 1965 GTO his "most street-able car" because it is a pleasure to drive on the road and produces little excess noise along the way. However, this Goat can also hit over 160 mph and do a sub-9 second ¼ mile when Richard puts it on the track.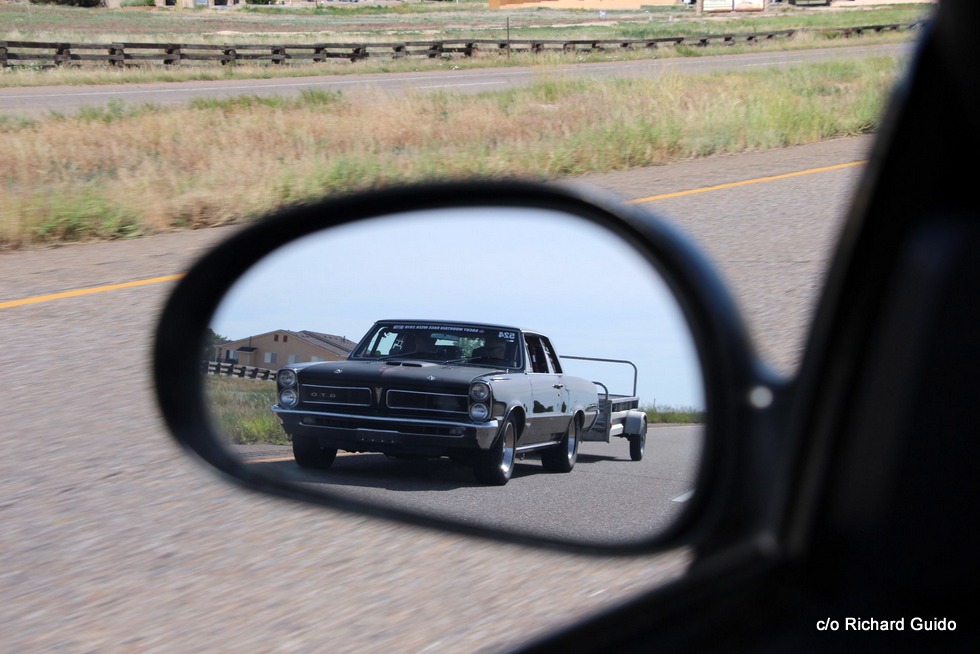 A perfect dual-purpose car for a practical owner who also feels the need for speed.
BY: Jim Sutherland
Jim Sutherland is a veteran automotive writer whose work has been published by many major print and online publications. The list includes Calgary Herald, The Truth About Cars, Red Deer Advocate, RPM Magazine, Edmonton Journal, Montreal Gazette, Windsor Star, Vancouver Province, and Post Media Wheels Section.