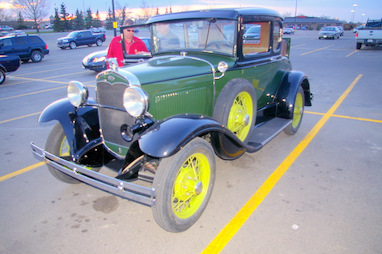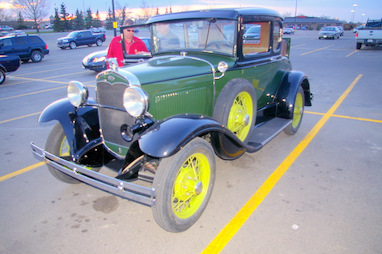 Al Behuncik has always been a dedicated Model A guy.
"He was a 16-year-old kid when he drove his first Model A to school and it was a high school romance that stood the test of time."
Al was hooked on the Model A at an early age and the feelings never died like most adolescent crushes.
Al spent a lot of time on the road as a member of the armed forces, so he had to wait awhile before he could reconnect with his Model A passion. That took place in 1974 when he bought his Model A coupe for $435.00.
It was the beginning of a beautiful relationship.
A serious restoration will require time and patience. Al needed plenty of both when he started his careful restoration in 1974. He finished the job 2000 hours later in 1978.
Al is a careful man who likes to do things right the first time. He builds custom helicopters for a living, so attention to detail is a big part of his business where there is no room for error.
He took that same philosophy into his Model A hobby, so the man can recite chapter and verse about Henry Ford's second automotive child.
Al believes that his Model A is about 95% original to his rigid standards. It looks like it just left the showroom to the average guy, but that is Al's well informed assessment of his beloved car. We are unwilling to argue this point with the man because he is definitely the expert on Model A's.
We are just part of a large number of admirers who crowd around his smooth- running car when he brings it to a show.
Jerry Sutherland