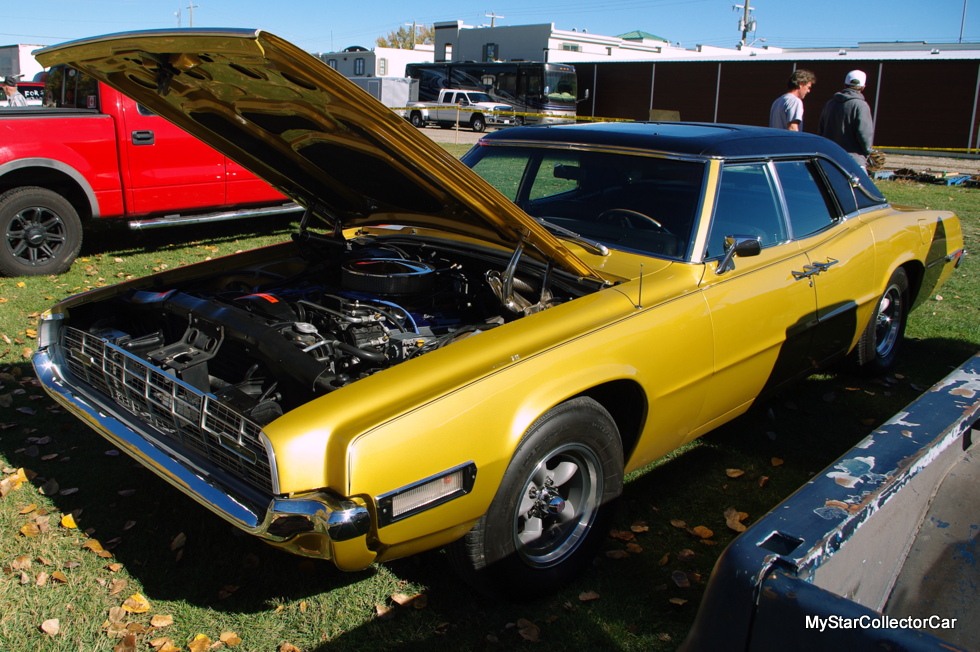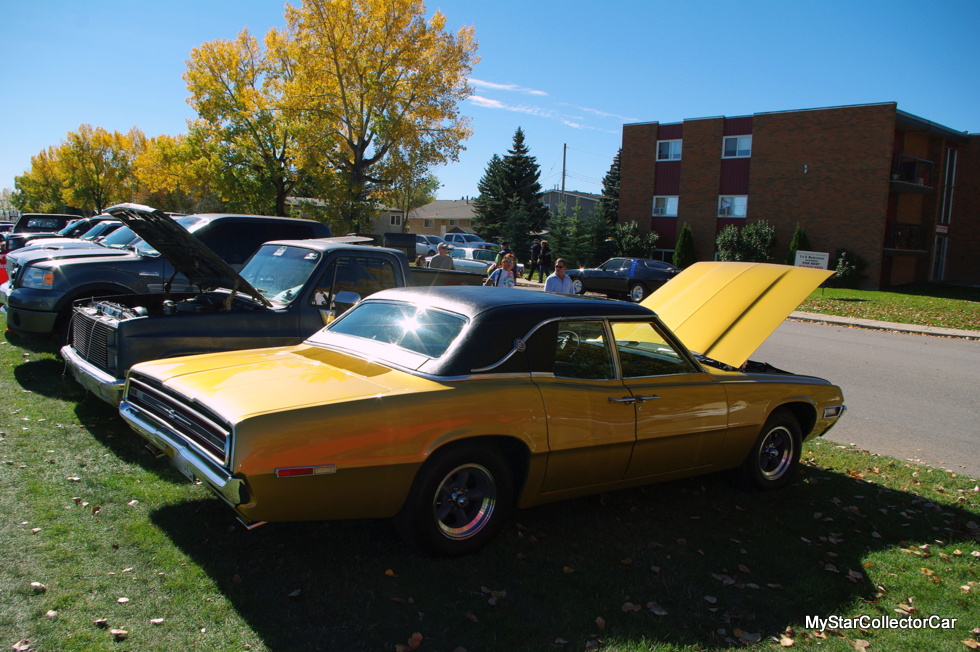 Your high school ride is probably nothing more than a fuzzy memory after a few decades because who kept their first car?
The odds are much better that someone will be struck by lightning than he or she kept that first car.
'There are many reasons why people never keep their first car from back in high school— words like used up, hand me down, crashed and blown up are big factors.'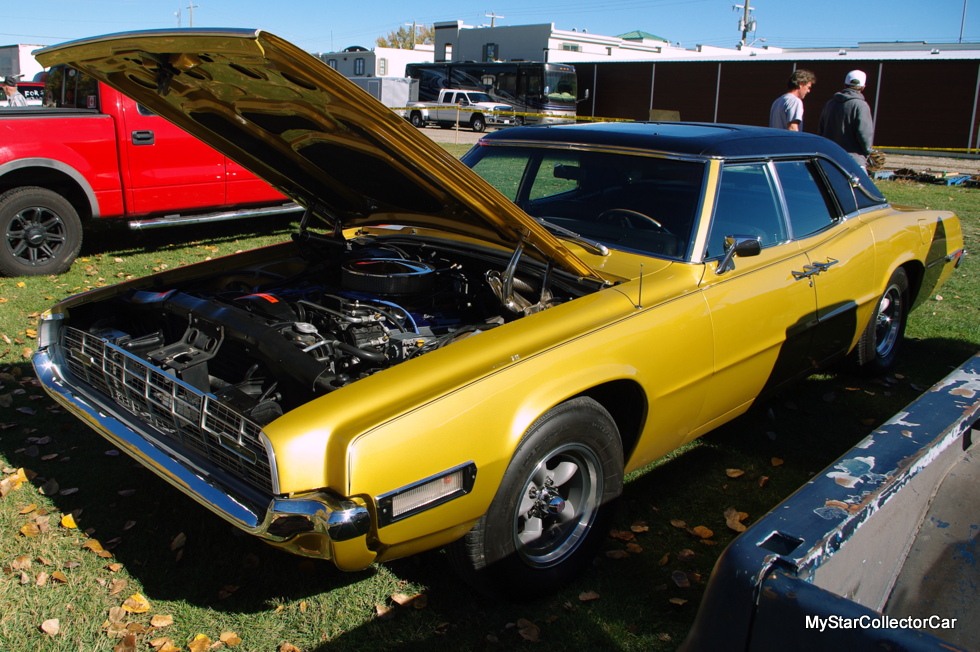 Despite the odds against it, Doug Grand still has his high school car. One of the reasons is the car itself because Doug's first car was a 1968 Ford Thunderbird. These were high-end cars and definitely not the type of car a high school kid would buy back in 1976 but Doug loved this car from the day he saw it on a lot—he loved the suicide rear doors. This was a mint 63,000 mile car with a factory sunroof so the price was out of his 16-year-old kid range. He explained how he "put in half" and his dad "kicked in the other half".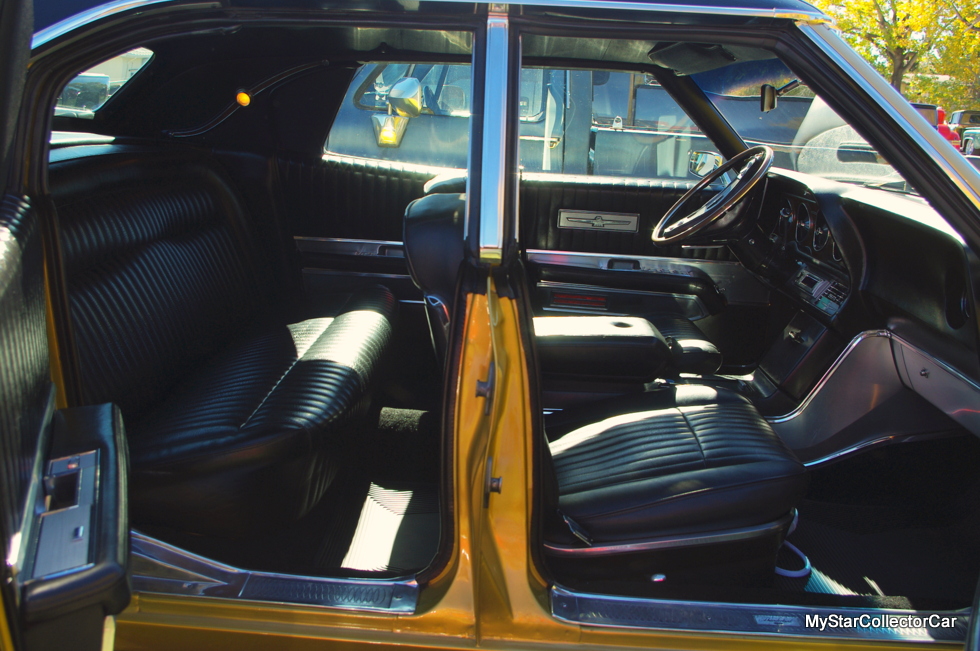 Doug knows the complete history behind his Thunderbird. He explained, "It was owned by an undertaker and he kept it really nice. I have all the documentation for it too". Doug said he literally drove this Thunderbird "to school every day" and he "babied it" so he has a huge connection to his big Ford. Most kids would have trashed this car in those crazy learning curve years called high school but Doug had (and has) a great deal of respect for this car.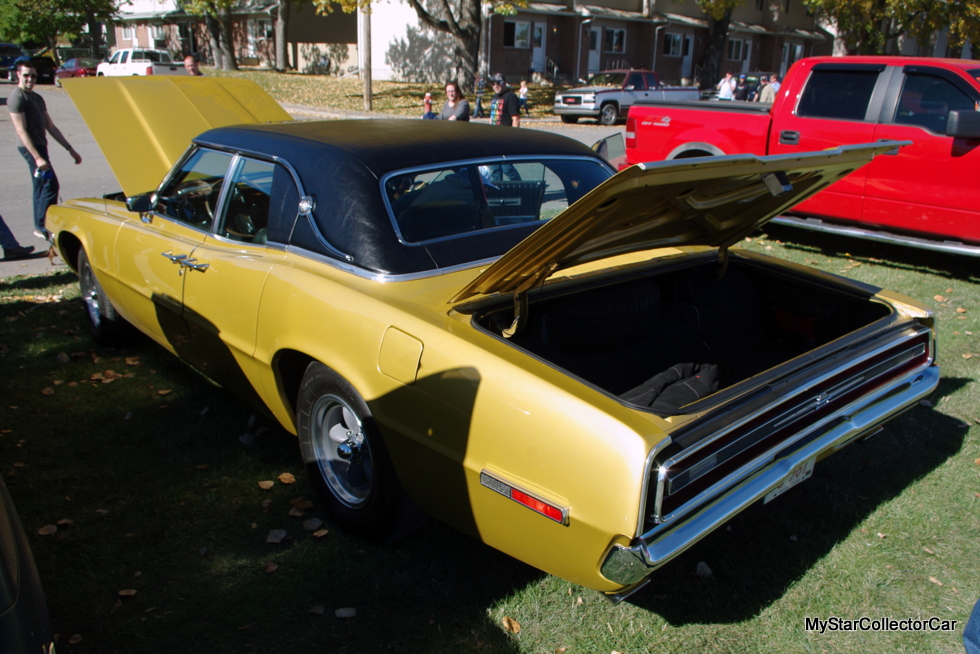 Time takes its toll on cars not matter how much you respect them so years later, Doug was faced with some reality about this Thunderbird. He decided to take on the resurrection in a big way so he took most of it on himself. Doug "took about five years off and on as time and money allowed". He painted the car about ten years ago and he wasn't happy about the results. Doug went for bodywork then "let it set, then painted it" and after paying "1000 bucks a gallon" he wasn't sold on the final product.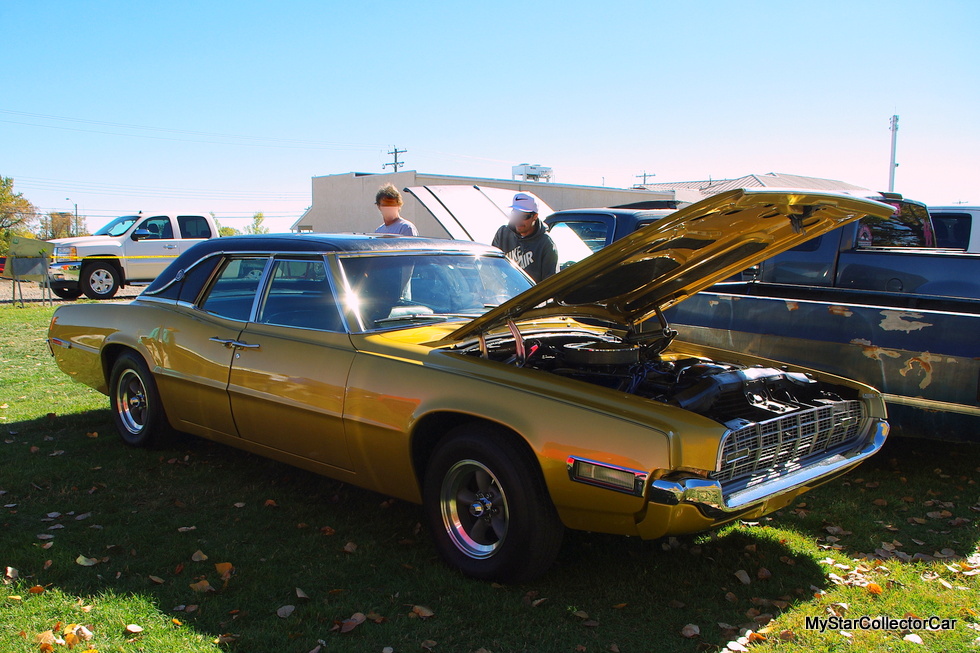 Despite the setbacks, Doug's Thunderbird looks great and runs like a top. He explained how the heads were done and the 429 was bored 40 over so this 'bird packs a solid punch. Doug said it "feels like 50 when you run it at 80 miles per hour" because this is a big, solid car built for the freeway. He's driven it on several long distance runs over the years and the Thunderbird soaks up the road like an easy chair in a living room.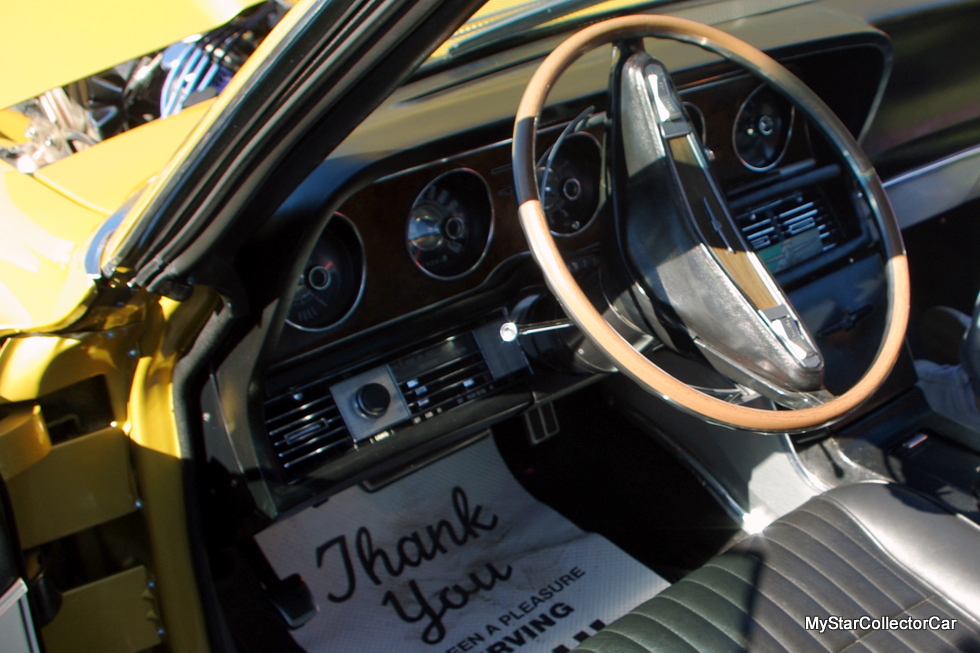 This is a car pushing 50 years old so there are some realities. Doug explained how cars like this have "ongoing issues that have to be taken care of, lots of stuff to look after" so it will never be a completely done car.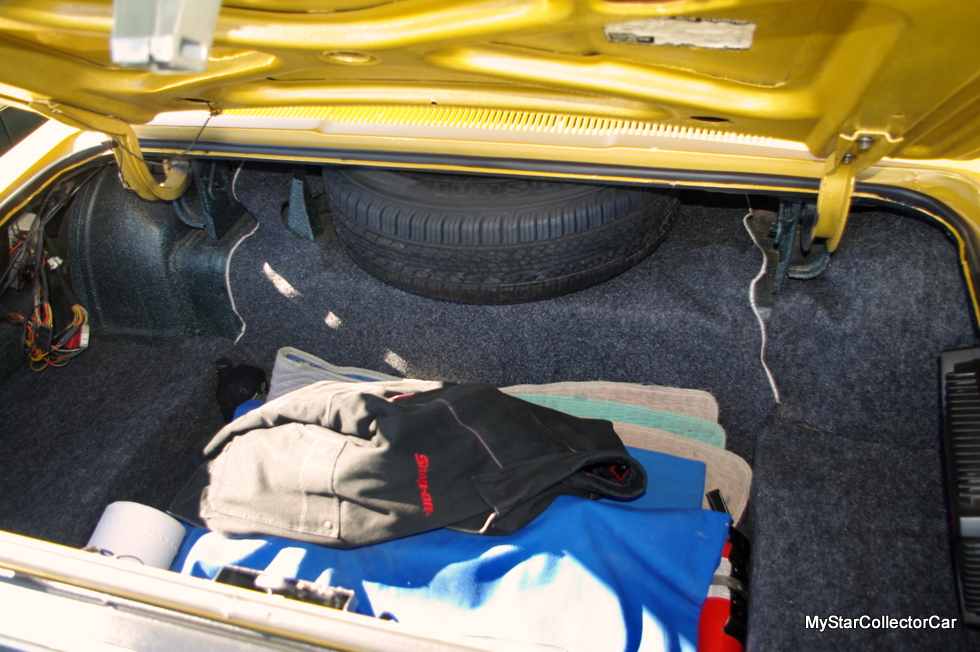 Doug drives his Thunderbird a lot less now so it currently has only 113,000 miles on it. He takes it to shows and he's joined a local Thunderbird club so it sees minimal miles in the 21st century. His nephew will probably be the lucky recipient of this family heirloom when the time comes because this car will never leave the family.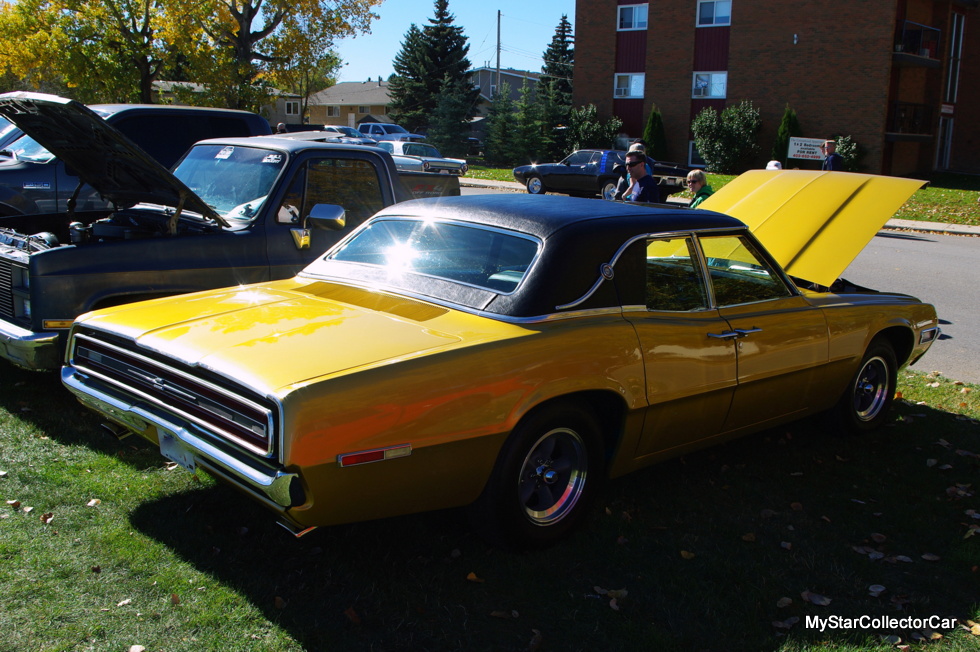 Doug explained why—his dad is still around and he's still half owner so he told Doug what the future holds for their Thunderbird.
He summed it up in two words,"Keep it".
Jerry Sutherland
CLICK HERE to Like us on Facebook
CLICK HERE to Follow us on Twitter
CLICK HERE to Follow us on Pinterest
Please re-post this if you like this article.