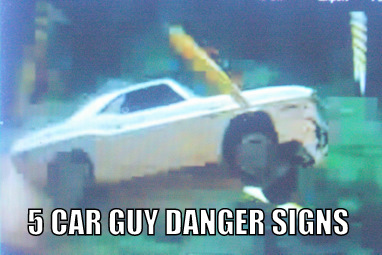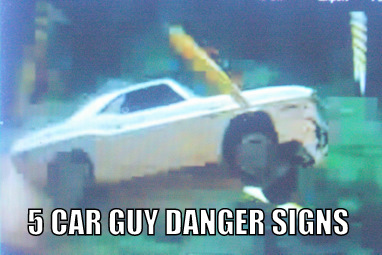 The symptoms for this illness are obvious to non-car guys.
But they are much less obvious to those that are affected with the sickness.
The following are warning signs for car guy syndrome.
These symptoms can be transferred by exposure or genetics.
Researchers are not optimistic about the potential for a cure at this point, but they claim that a non-car person as a spouse will inhibit the symptoms.
Here are the symptoms:
Number one: You remember your first car with complete and loving clarity, but you are a little hazy about the details of your first date with your future bride.
Number two: You love your faithful dog to a fault, but you would trade the mutt and a kid to be named later for a chance to buy back your first car.
Number three: You see the inner beauty found in two tons of bent and rusted metal resting on four very flat tires in a cow pasture.
Number four: You check out the car before the girl in a car calendar.
Number five: You die a little inside every time you watch an old movie where classic cars and trucks get harmed in the filming of the movie.
Jim Sutherland @mystarcollectorcar.com
COMMENTS
BEN:"I don't have to sell anything to get back my first car, I still have it :)"
DENNIS:"Yup!, I'm incurable, I admit it."