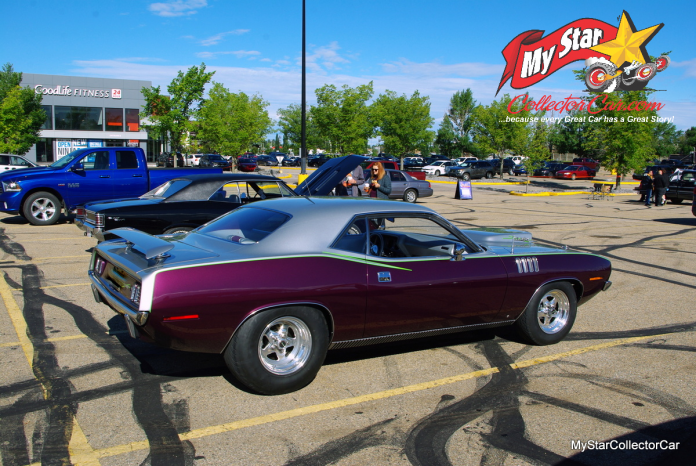 The 1971 Plymouth Barracuda was an outlier right from the start in E-body (second generation Barracudas built from 1970-74) world because it sported a different style from its predecessor and successors.
Consequently the 1971 Plymouth Barracuda is an unusual addition to the car hobby and enjoys rock star status at most shows. The most aggressive star in the '71 Plymouth Barracuda lineup was the 'Cuda, a performance model that burned up the street and track in a big way.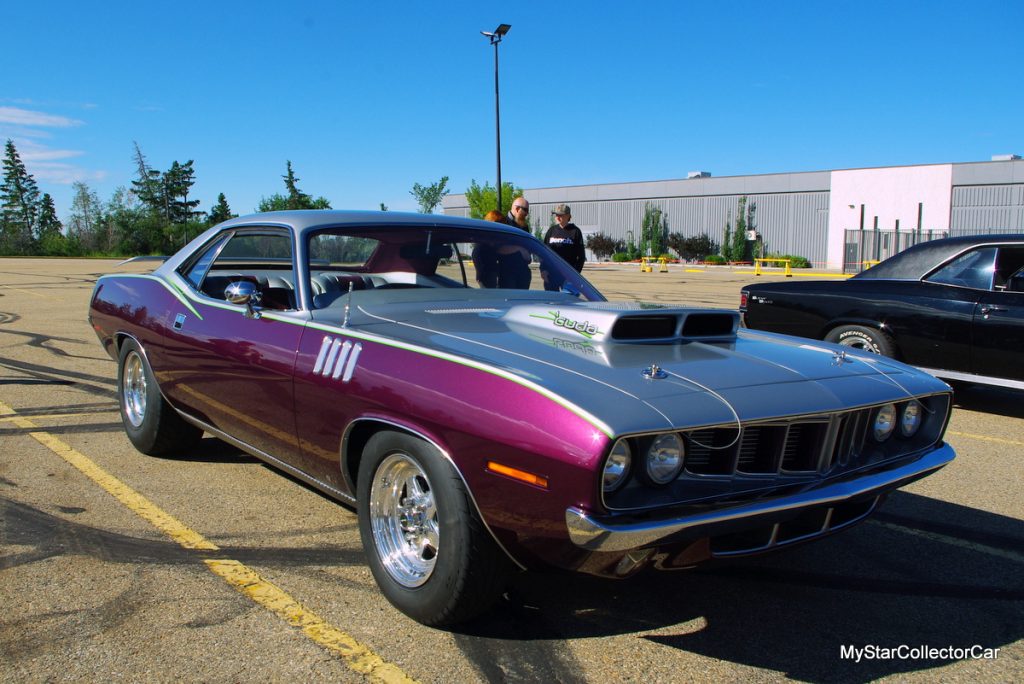 However, there was always room for improvement on the performance front and Andrew Baumann owns one of the finest examples of a 1971 'Cuda taken to the pro street level.
Andrew is a young car guy who was born long after his 'Cuda was built by the fine people at Chrysler's Plymouth Division, but he is a big fan of early 1970s automotive history.
Andrew purchased his 'Cuda about two years ago from its previous (and only other) owner. The car was built into a show winner pro touring beast in 2009 by its former owner and accumulated eight World of Wheels awards along the way, but Andrew wanted to put his own stamp on his custom 'Cuda.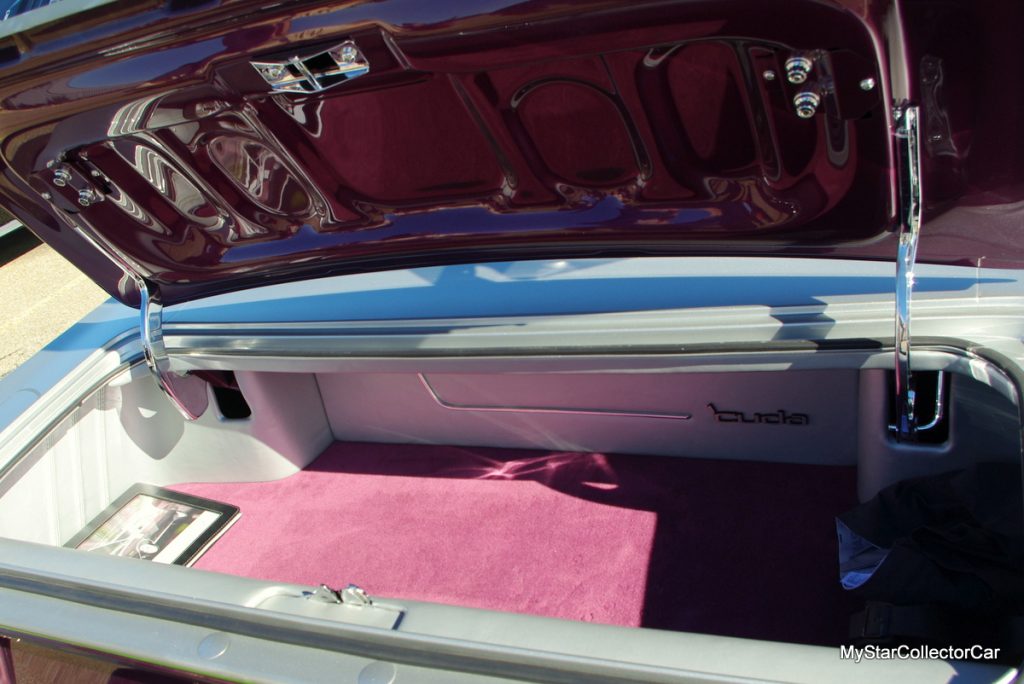 The 'Cuda already had a true 440 (Andrew's words) under its hood, along with a 727 automatic transmission to harness all those big block horses. However, the 440 is now a 496 stroker with over 500 horsepower to melt the rear tires whenever the spirit moves Andrew.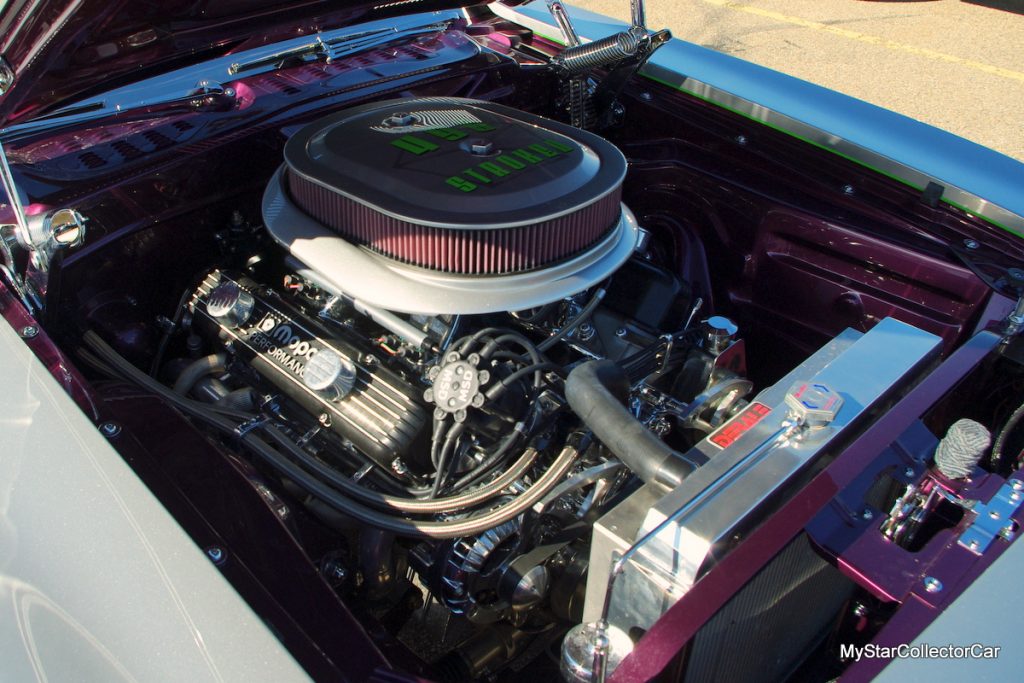 The transmission has been beefed-up to handle the extra big block muscle, plus the 'Cuda now boasts an overdrive addition to make it more drivable on the street. It also has an aftermarket coil-over suspension, along with rack and pinion steering to guide the 'Cuda through any curves in the road.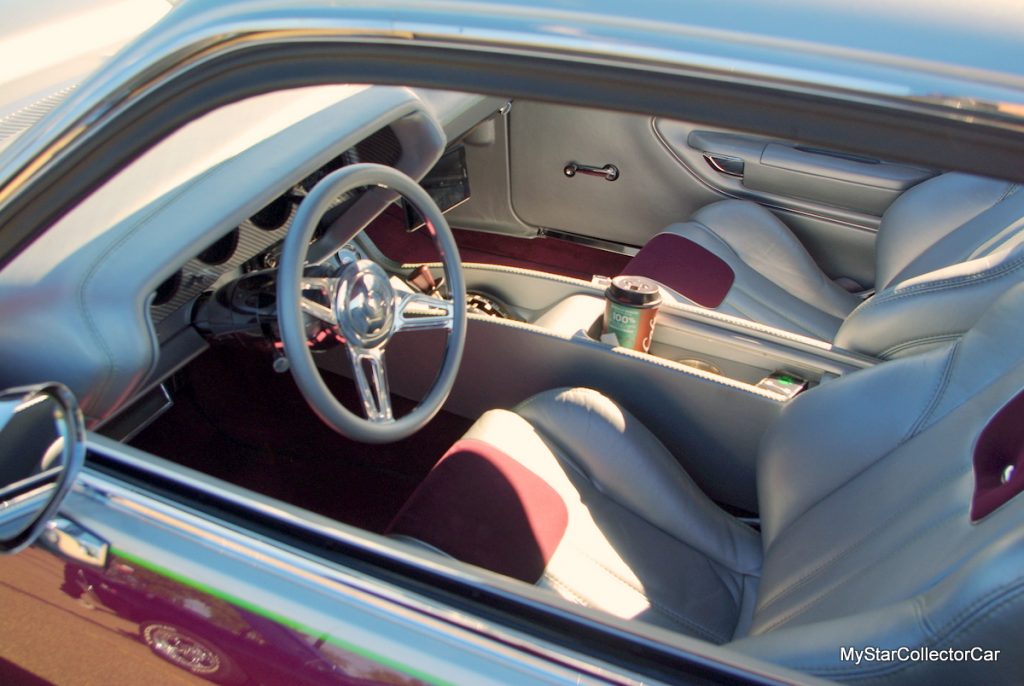 The Cuda's brake system has also been upgraded to 4-wheel disc brakes to slow down all those ponies under its hood-the one with the functional air scoop. Additionally, a hot car like Andrew's 'Cuda generates plenty of big block fire so now it has dual electric fans to handle the extra heat.
Andrew wanted to drive the car, so he added EFI (electronic fuel injection) to make the 'Cuda perform at optimum levels. Andrew told MyStarCollectorCar "I like to get in and drive", so he made the transition from carburetor to fuel injection in order to bring out the best performance and efficiency in his 'Cuda.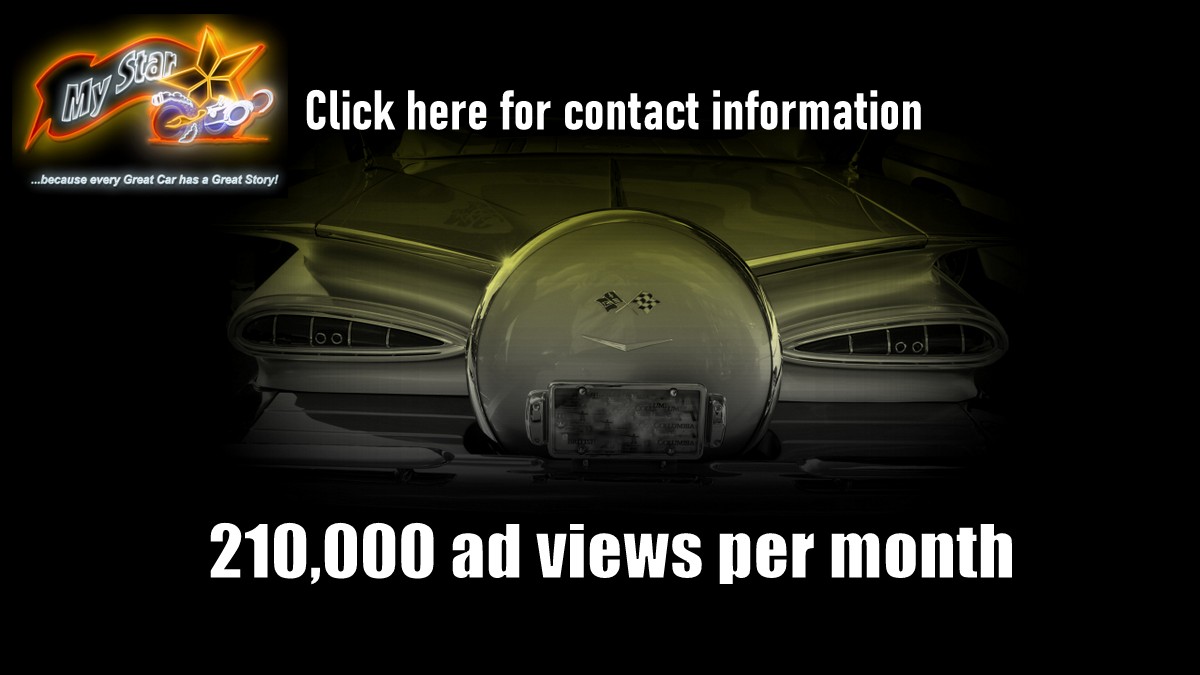 However, Andrew resists the idea of AC in his 'Cuda because he lives in a western Canadian region where air conditioning is not a big issue during the short summer season, plus the Cuda's serpentine belt is "maxed-out" in his words.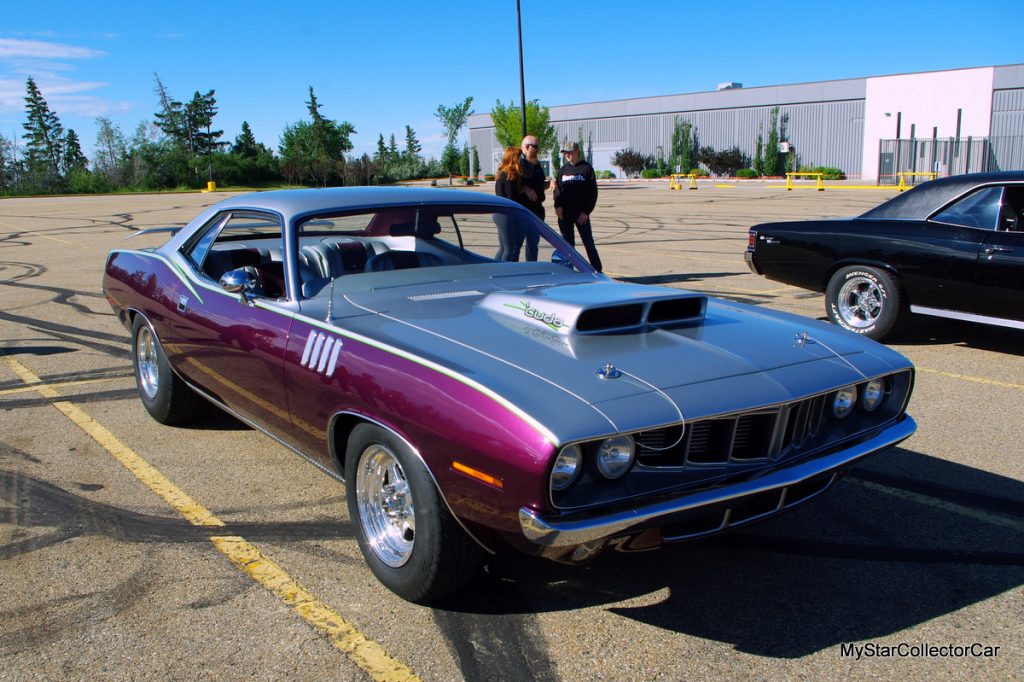 For Andrew, the most important part of the equation is an ability to drive his 1971 'Cuda pro touring road rocket any time the spirit moves him.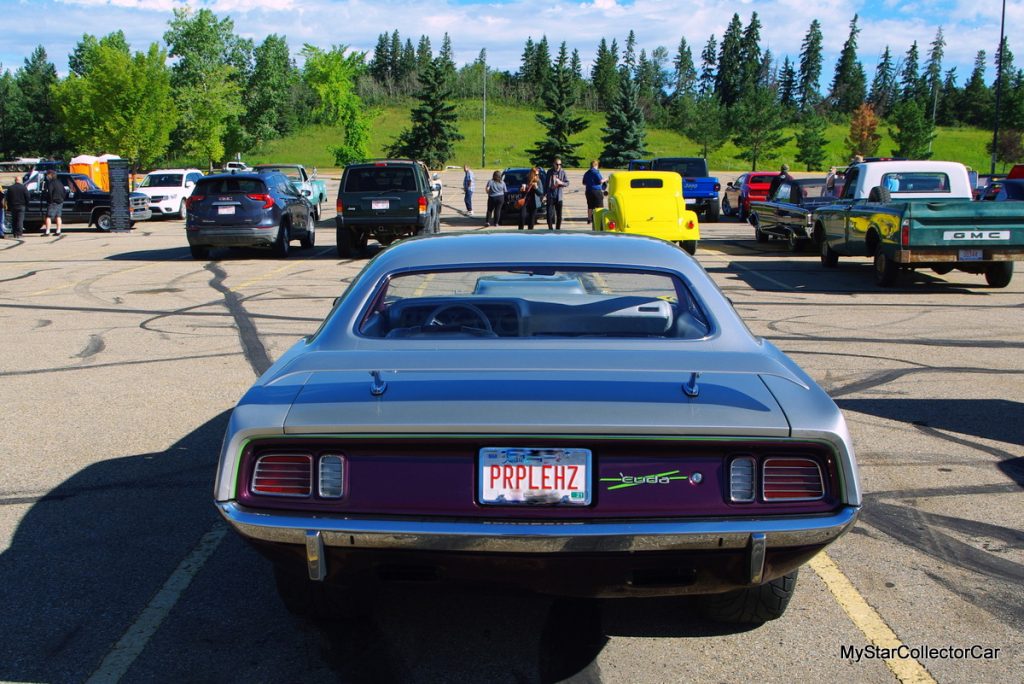 The car may be a multiple show winner, but it will never be a trailer queen under Andrew's watch.
BY: Jim Sutherland
Jim Sutherland is a veteran automotive writer whose work has been published by many major print and online publications. The list includes Calgary Herald, The Truth About Cars, Red Deer Advocate, RPM Magazine, Edmonton Journal, Montreal Gazette, Windsor Star, Vancouver Province, and Post Media Wheels Section.