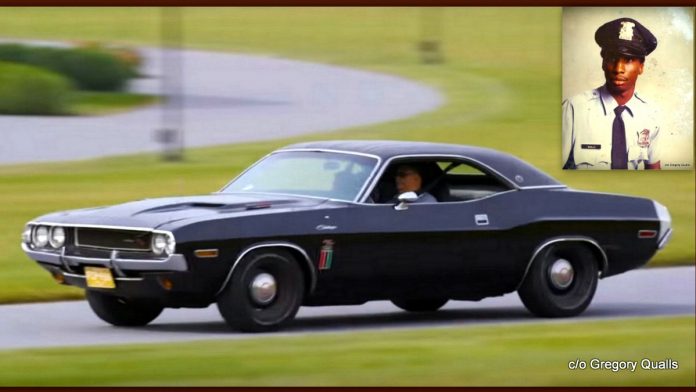 One of the driving forces behind a great MyStarCollectorCar story is the personal link between a vehicle and its owner.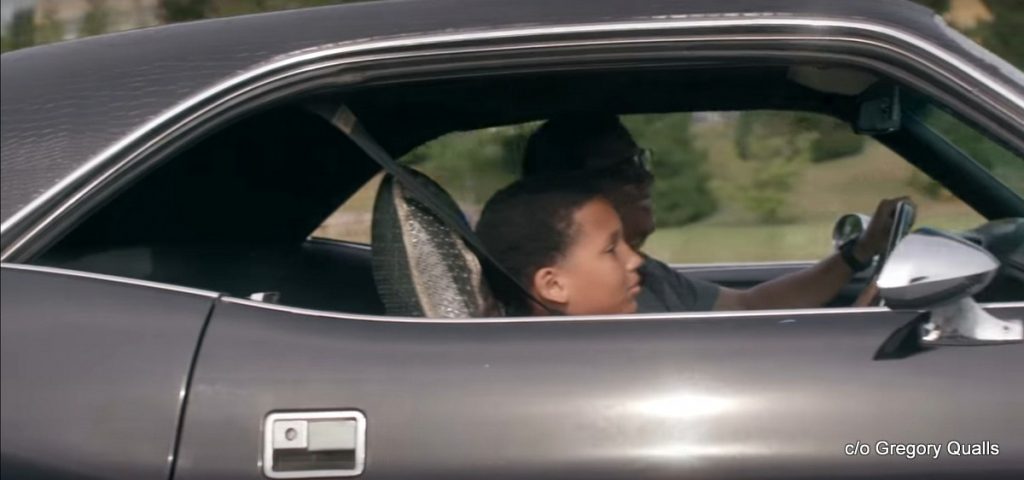 A perfect car guy story begins during a bygone era when a young car guy purchases a brand-new car from a dealership, keeps it for the rest of his life, and has a son who becomes only the second owner of this beloved automotive family gem. Throw in the son's sentimental journey every time he drives the car and we have a winner of a story here at MyStarCollectorCar.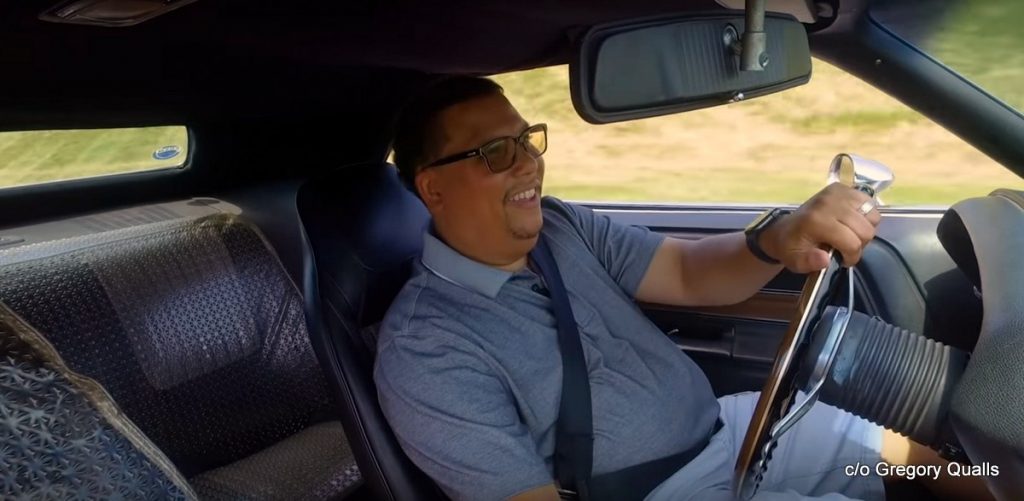 An extremely rare survivor 1970 Challenger RT/SE equipped with a monster factory 426 Hemi engine hooked up to a 4-speed manual transmission with factory dog-dish steel wheels is a story unto itself, but this muscled-out Challey has an even better father/son story in its legacy. Read on to get the full story.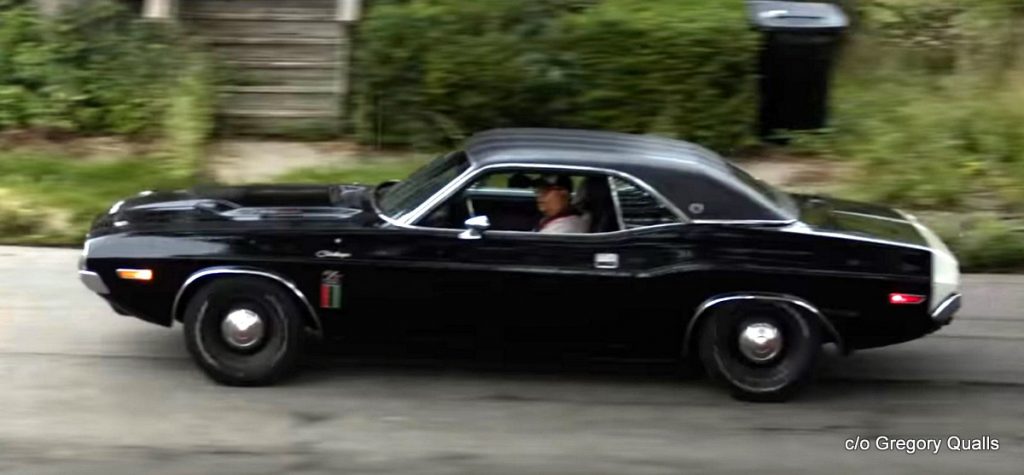 Godfrey Qualls had an impressive personal story even before he walked into a local Detroit dealership and bought the '70 Challey when he was a young 27-year-old Detroit police officer. Prior to his law enforcement career, Godfrey served his country as a member of the 82nd Airborne Division during the 1960s and was awarded a Purple Heart due to a grenade explosion.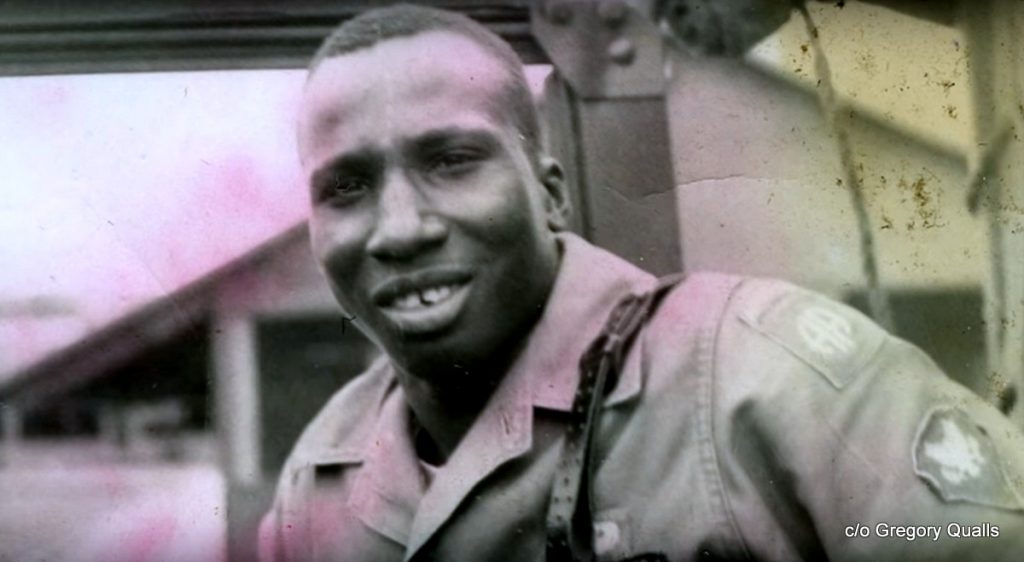 Godfrey was well aware of the Motor City racing culture because he spent his time in the Detroit area as a young guy. He was also aware of the legendary 426 Elephant Hemi engine shoehorned into Mopar muscle cars and liked the idea. A lot.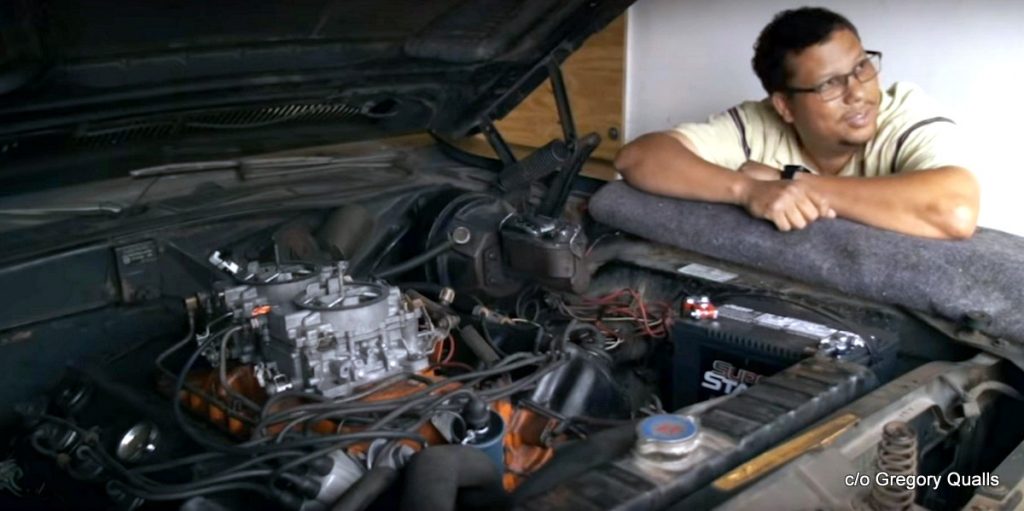 The introduction of the 1970 Challenger was enough incentive for Godfrey to purchase a Hemi-equipped version and bring this untamed beast of a car to the local street racing culture. Godfrey's 1970 Challenger RT (Road and Track)/SE (Special Edition) dominated the streets in a big way and became known as The Black Ghost in the Detroit area because it won races and then disappeared for about a month before it reappeared and won more races.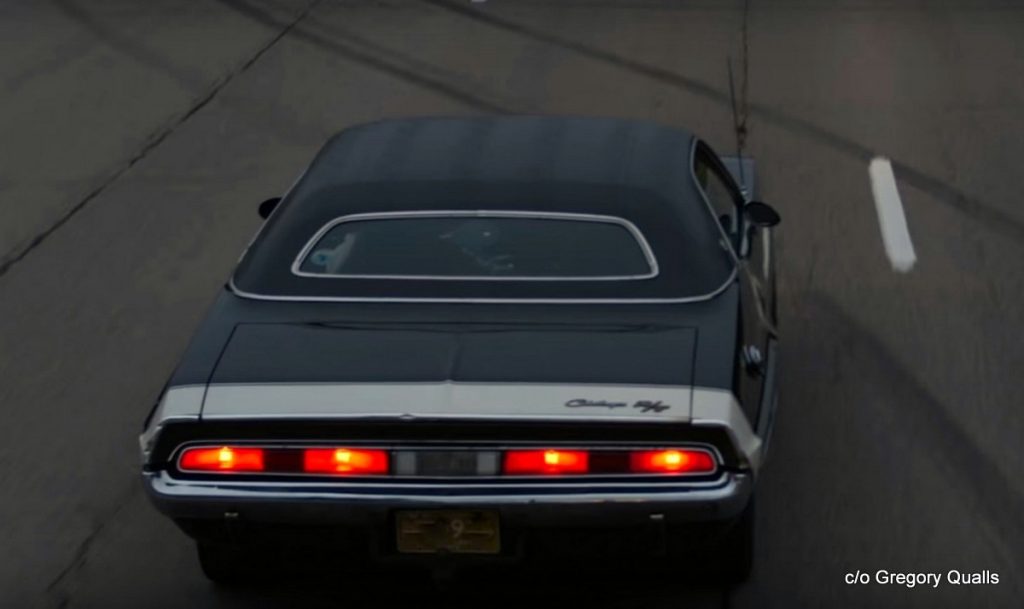 The legend of The Black Ghost grew because it was an unbeatable car that drifted in and out of the Detroit racing scene during the early 1970s. Then it disappeared forever in the Detroit street racing culture at the time and became part of the Motor City folklore in car guy circles.

Except the car did not completely vanish–it was stored in Godfrey's garage after he retired it from the streets of Detroit when Godfrey decided to re-enlist in the US Army in the late 1970s. Godfrey was a man who loved challenges as much as his Challenger, so he decided to become a Green Beret in his mid-30s, not an easy task by any means.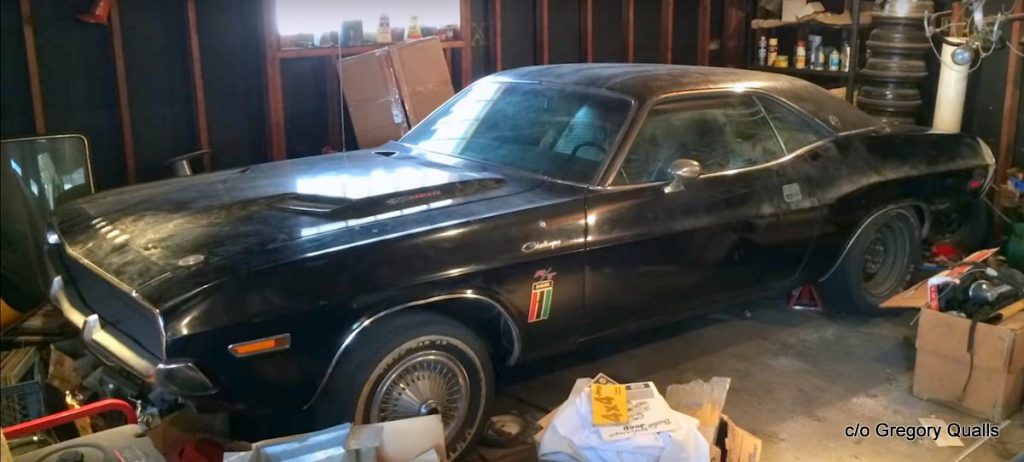 In fact, the Challenger was off the streets for a considerable length of time until Godfrey decided to fire it up again in 1980. He was able to revive the Challey with the able assistance of Mopar enthusiast Dean Herron, a car guy who knew exactly how to breathe life back into the car.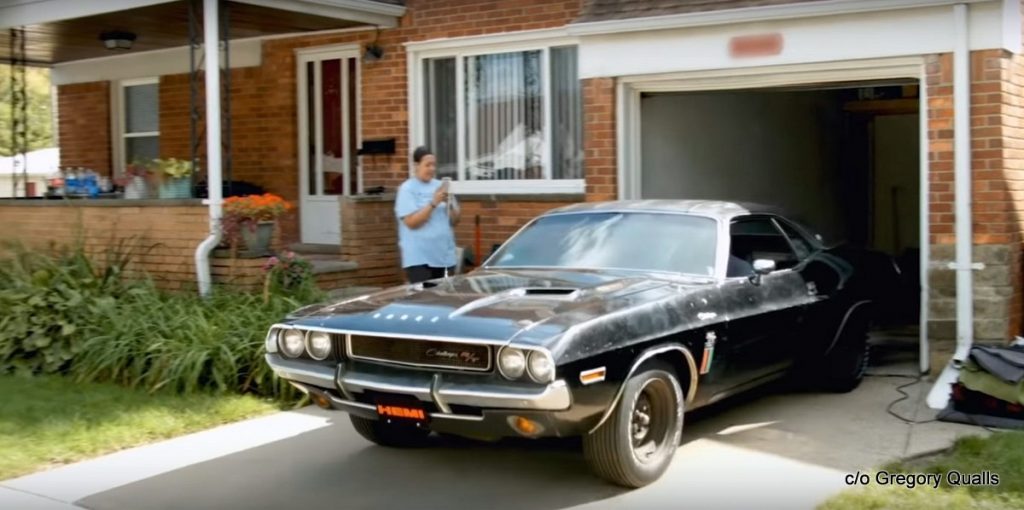 Dean was already a huge fan of the car because it was a street legend during Dean's younger days in Detroit, so he was (and still is) in awe of Godfrey's remarkable Mopar muscle car.
The '70 Challey RT/SE also had a huge effect on Godfrey's son Gregory when he was a young guy. Gregory recalled an incident when his dad taped a 100-dollar bill to the dash and told Gregory that he could keep the money if he could grab the bill off the dash. The brute force of the car slammed Gregory back into the seat and he did not become 100 dollars richer.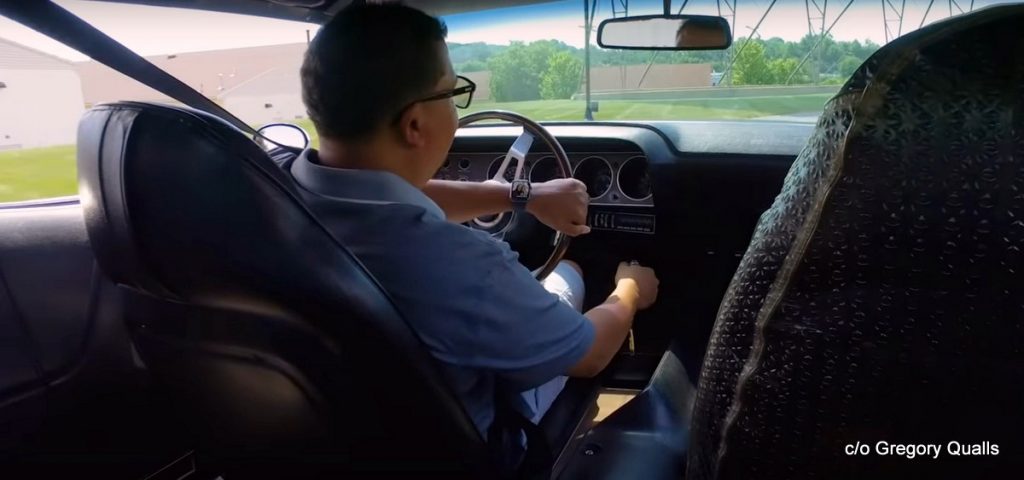 The mighty Challenger left a huge impression on Gregory, along with the fact the car meant everything to his father. In fact, Godfrey resisted impressive offers to sell the car because the Challey was a big part of his world-on or off the street.
Godfrey encountered serious health issues in 2008; but went into remission over the next few years. However, Gregory recalled a 2014 encounter with his father that included a visit to the garage to see the Challey. They pulled back the cover on the car and hand-cleaned the car, a father/son moment that will be forever remembered by Gregory.
Gregory theorizes the garage moment may have been his dad's initial passing of the torch regarding his beloved Challenger. The final scene occurred shortly before Godfrey's death on Christmas Eve, 2015 when he succumbed to his illness. Shortly before his death, Godfrey asked Gregory to retrieve his car documents and bring them to him in hospital. Then Godfrey signed over the 1970 Dodge Challenger's title to Gregory with this final demand: "Don't f****n sell it".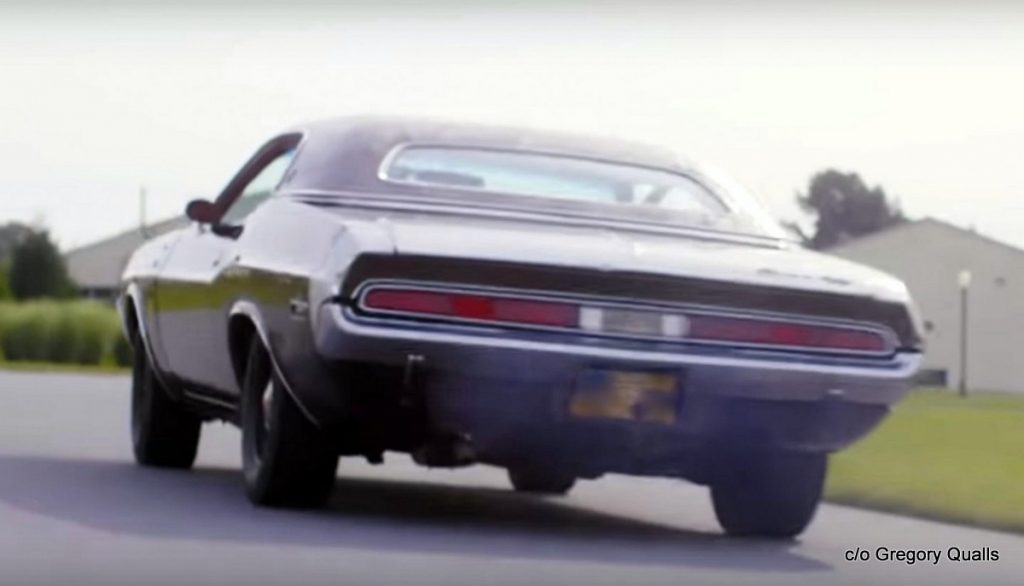 Little chance of a sale because Gregory's own son (also named Gregory) also loves the car due to its powerful link to GQ, the family nickname for Godfrey. Gregory Jr. is the heir apparent for his granddad's car and is developing into a third-generation car guy along the way.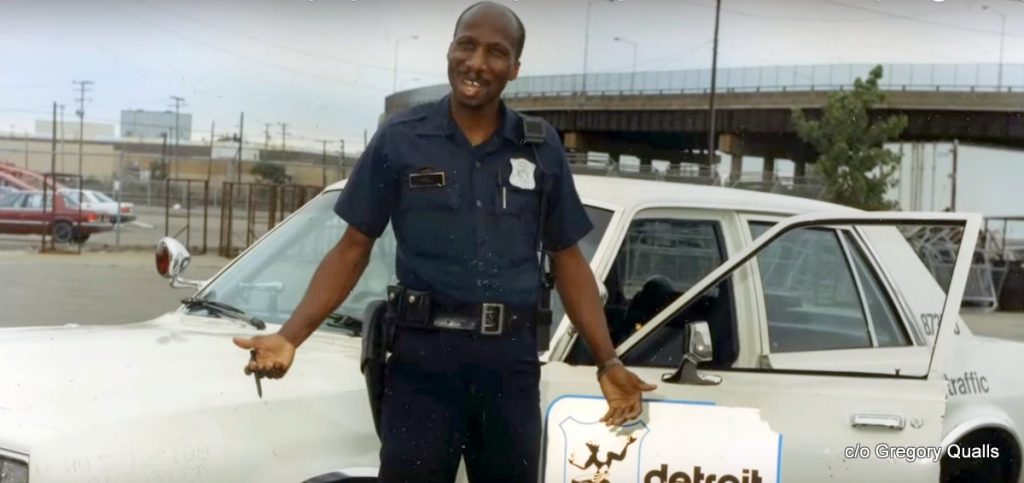 BY: Jim Sutherland
Jim Sutherland is a veteran automotive writer whose work has been published by many major print and online publications. The list includes Calgary Herald, The Truth About Cars, Red Deer Advocate, RPM Magazine, Edmonton Journal, Montreal Gazette, Windsor Star, Vancouver Province, and Post Media Wheels Section.