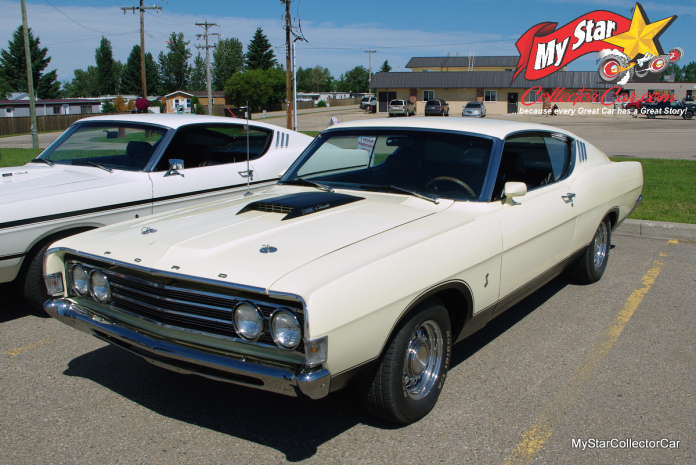 There are many urban legends in the car hobby and most of them involve the mythical barn find lottery win where one lucky car guy discovers a long lost car that was stored and forgotten a long time ago by its previous owner.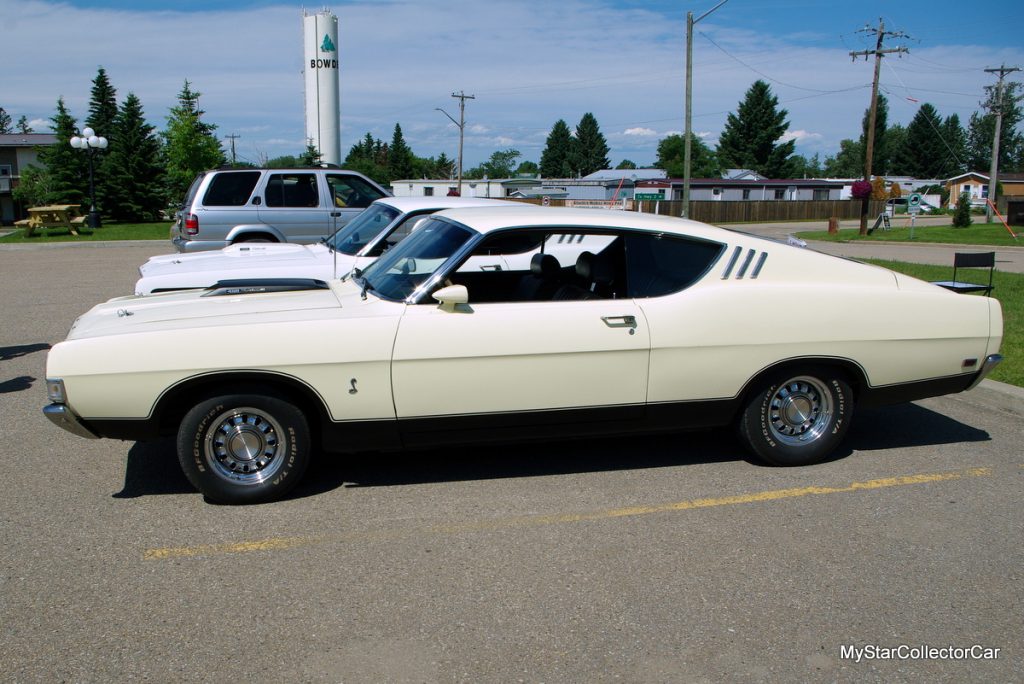 However, an extremely rare 1969 Ford Torino fastback equipped with a 428 Cobra Jet engine that had been stored for 22 years was no fairy tale and MyStarCollectorCar was able to get the full story behind this remarkable garage find.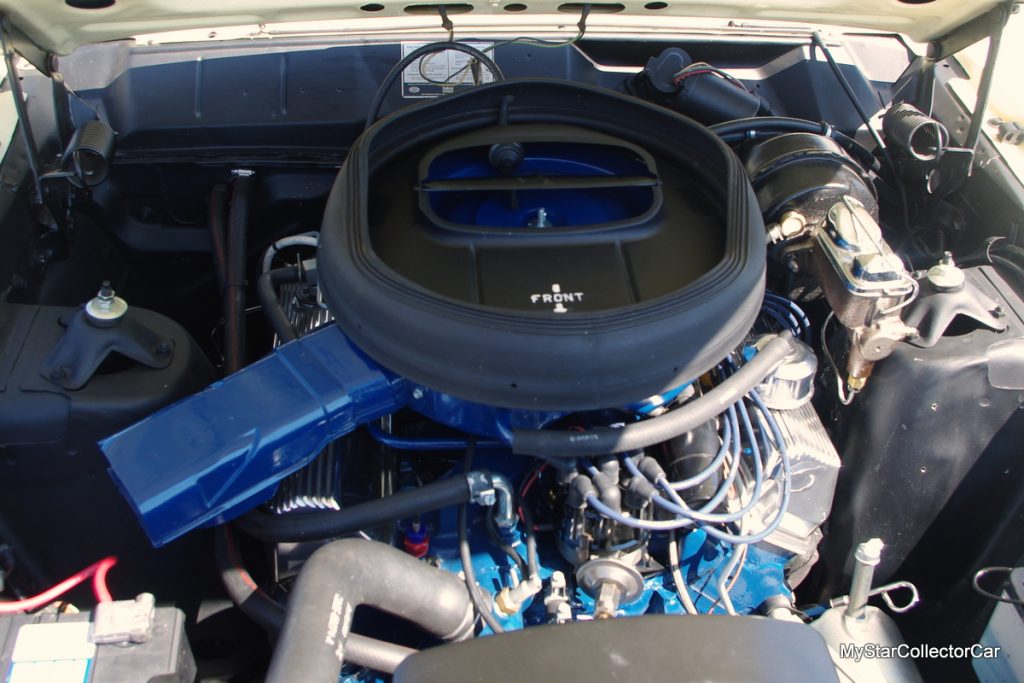 The car became an afterthought for its absentee owner who was also the owner of the garage in which this Ford muscle was stored at his rental property. The upstairs tenant wanted to use the garage, so the Torino had to leave the premises.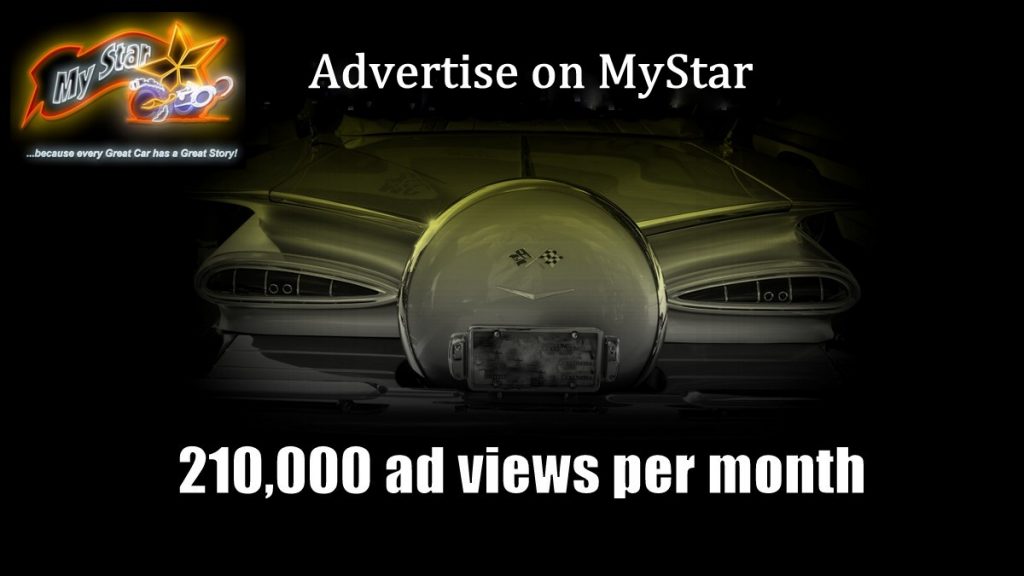 The car's current owner is Ken Johnson, a dedicated Ford guy who became aware of the car through a fellow Ford fan and seized an ultra-rare opportunity to rescue the '69 Torino from its 22 years of confinement.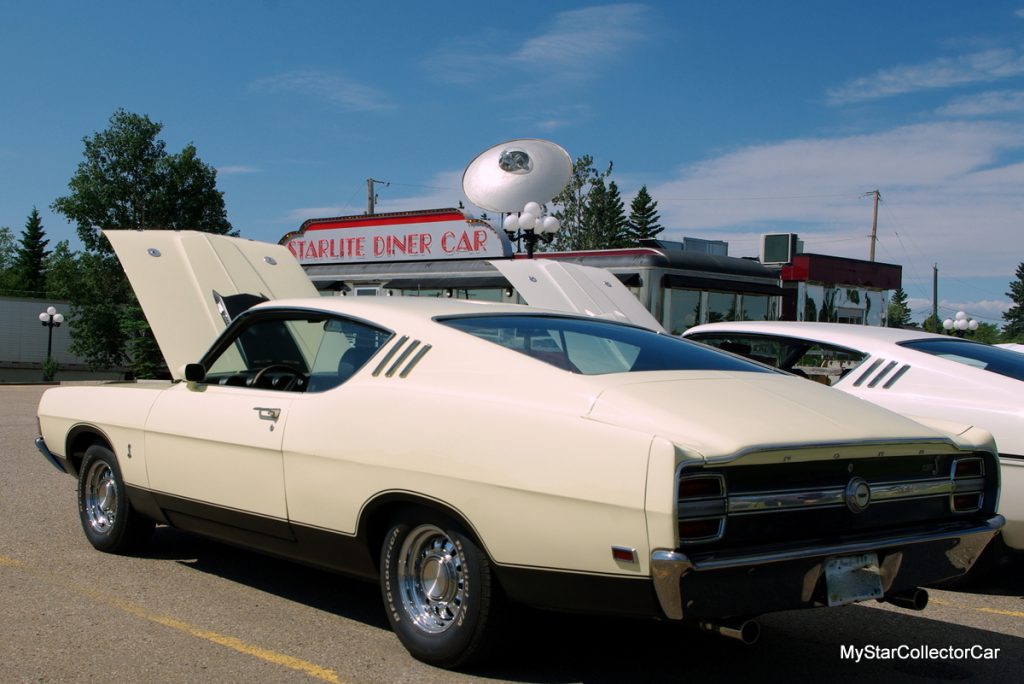 The fellow Ford car guy was a friend of the new tenant and an expert in the car hobby, particularly as it applied to Blue Oval products from the fast and furious late Sixties muscle car era.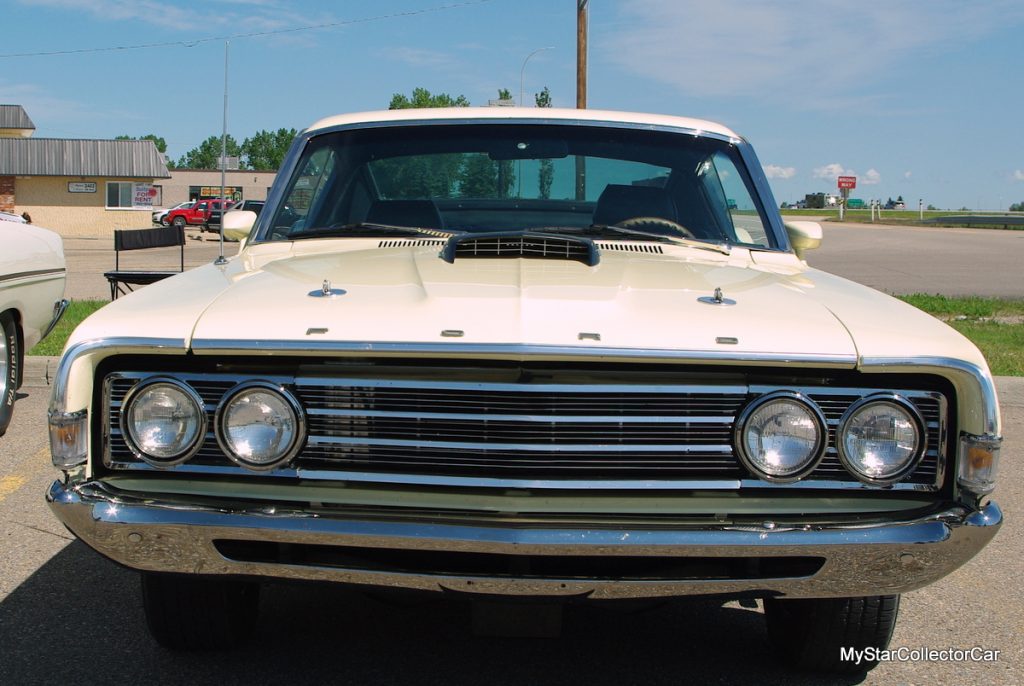 A 1969 Ford Torino fastback that left the factory with a 428 Super Cobra Jet engine and some rare features like a Ram Air hood scoop is a rare find. Ken is aware of its rarity and got its MARTI Report to verify its authenticity. The report indicated this car was the only one equipped with a factory tachometer, according to Ken.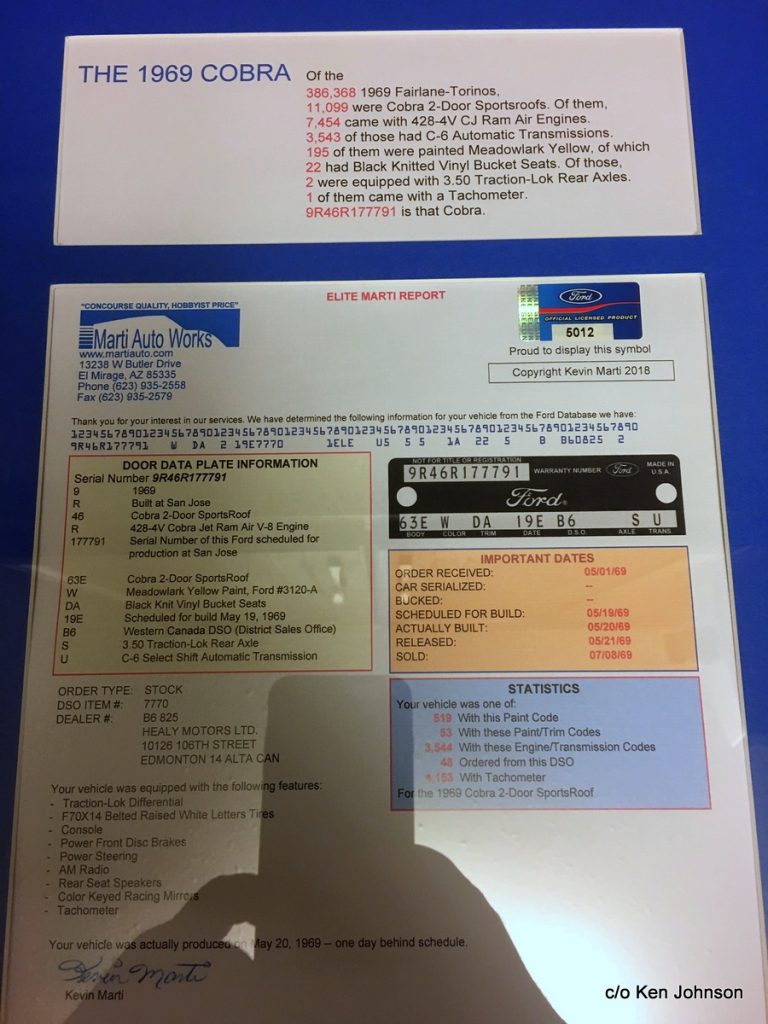 He added a few extra gauges to monitor the Torino's engine temperature and oil pressure because Ken wanted to protect its original engine from potential harm. Ken also changed the engine's color back to Ford Blue from its inexplicable Chevy Orange paint because he wanted his car to reflect its true heritage and also avoid dustups at Ford events.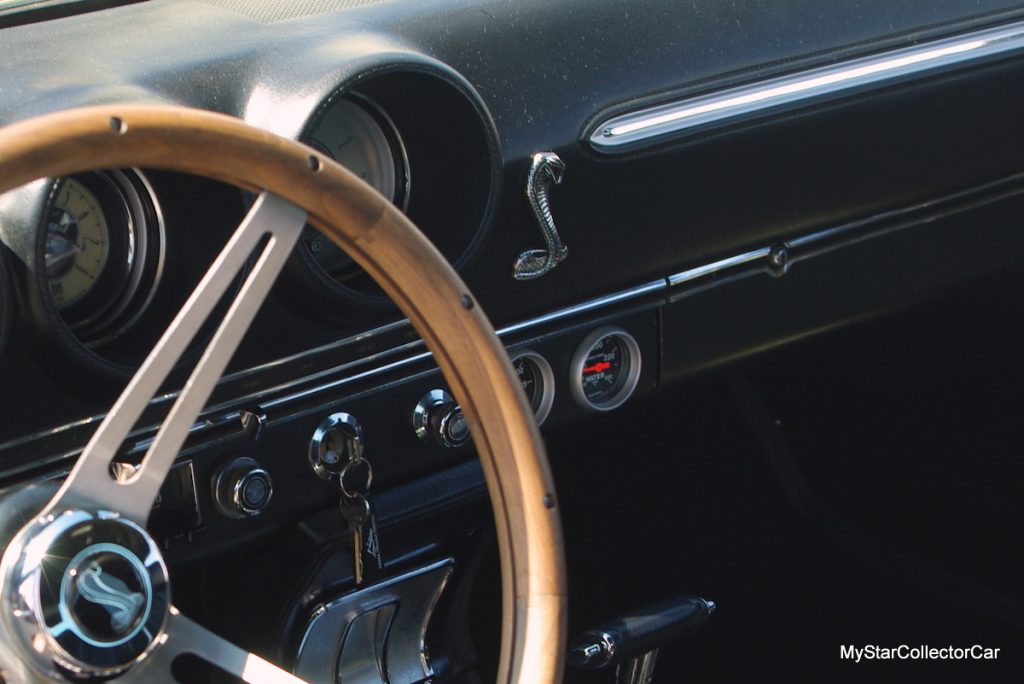 The car has a hotter cam to add to its stock horsepower, but Ken assesses the Torino as a "pretty stock" vehicle in his opinion. The '69 Ford factory hot rod still has its original 3:50 rear end, according to Ken, although he added the car was repainted in its original Meadowlark Yellow scheme in 1994.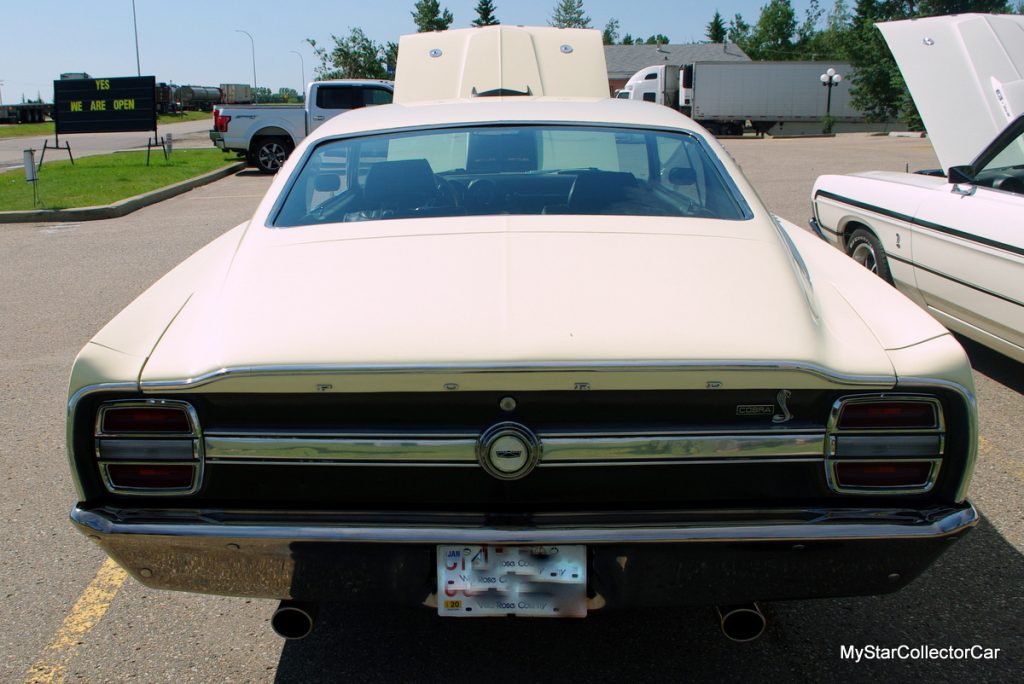 The car retains its factory front disc/rear drum power brake system, along with power steering to help maneuver the big block Ford on the road with relative ease. The Torino also sports its original sound system, complete with AM/FM radio and factory rear speakers.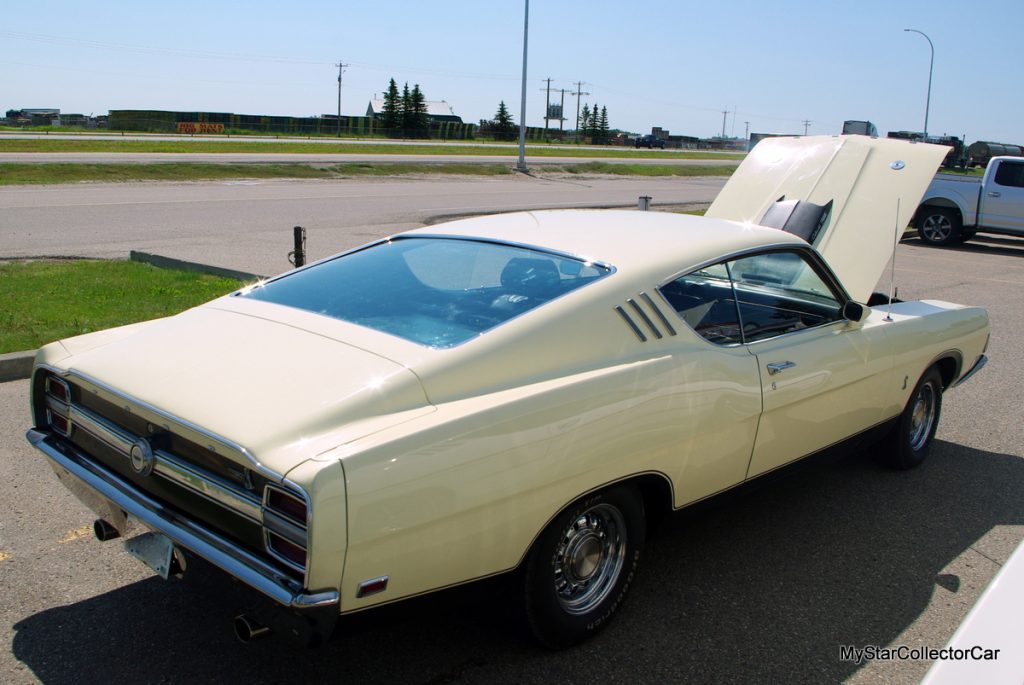 Ken mentioned he added a 2800 stall convertor to the car's original transmission to help it launch better on the road.
Ken's modifications to the car are minimal because "I like to keep it stock", in his words-and who can blame him? His 1969 Ford Torino fastback was a rare beast when it debuted 51 years ago and is an even rarer beast in 2020.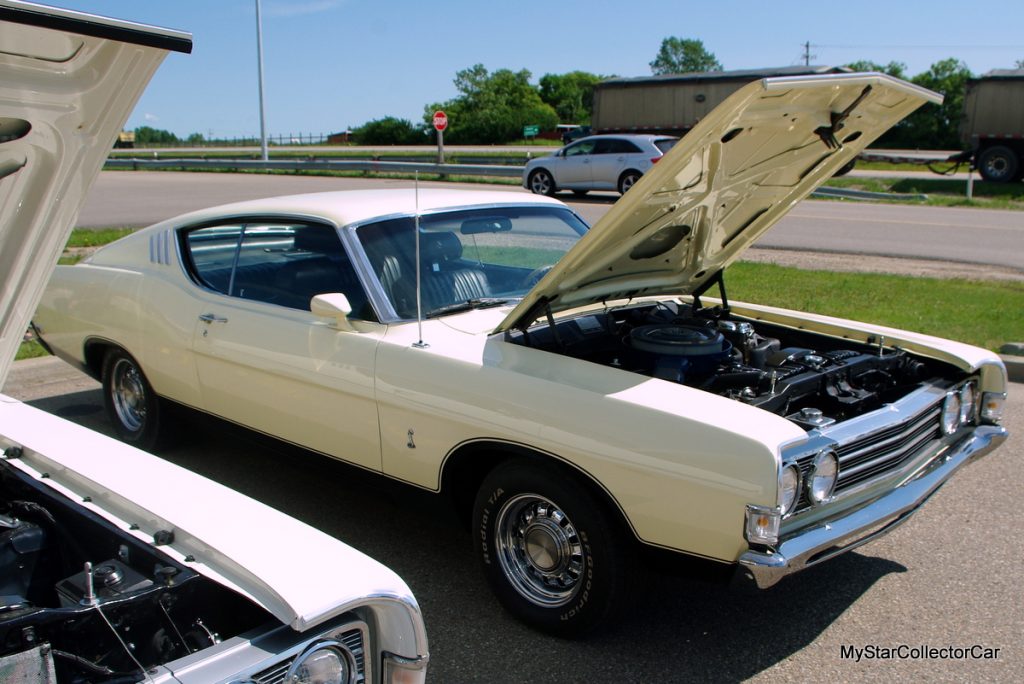 Nevertheless, Ken bought the car because he wanted to drive the car, so he drives his '69 Torino as much as possible during the summer months.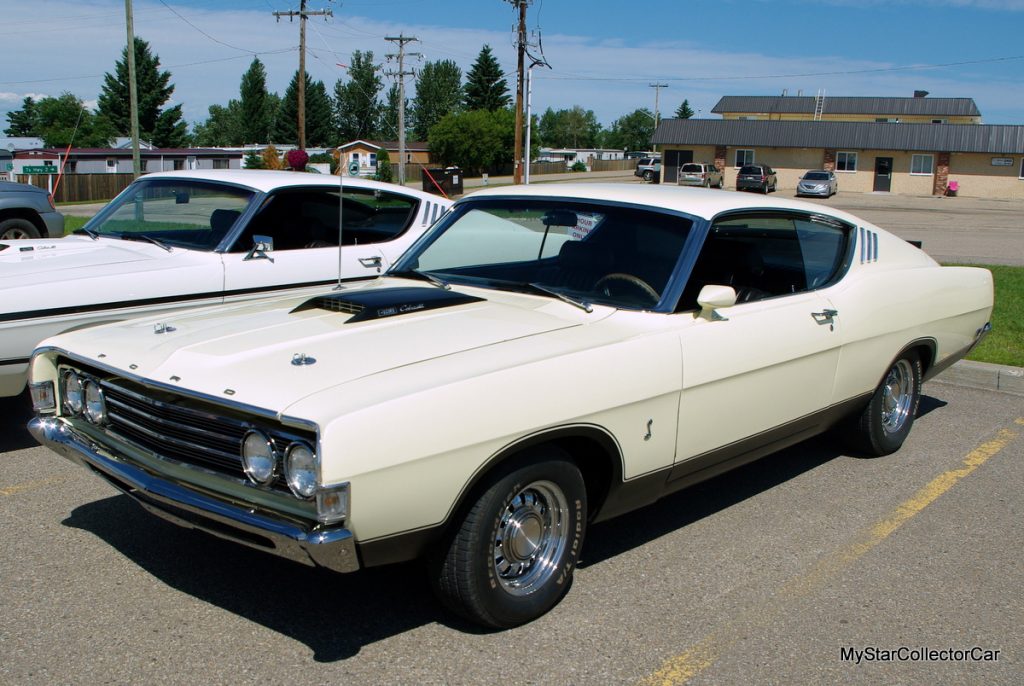 And who can blame him?
BY: Jim Sutherland
Jim Sutherland is a veteran automotive writer whose work has been published by many major print and online publications. The list includes Calgary Herald, The Truth About Cars, Red Deer Advocate, RPM Magazine, Edmonton Journal, Montreal Gazette, Windsor Star, Vancouver Province, and Post Media Wheels Section.