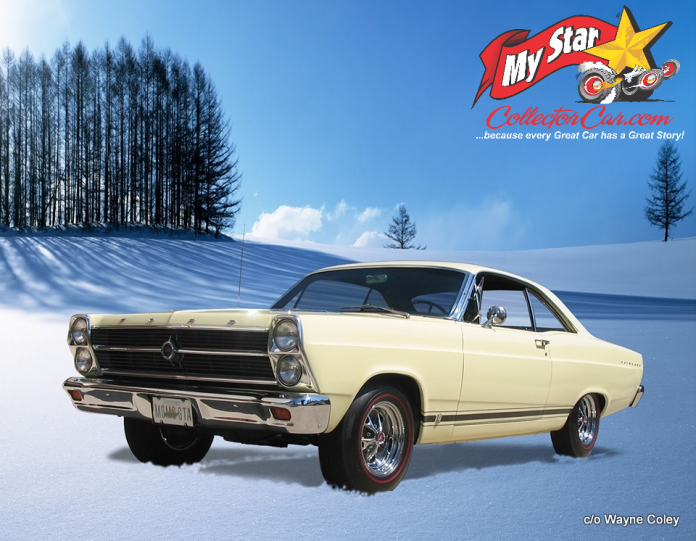 There was a hard and fast rule about muscle cars in the 60s.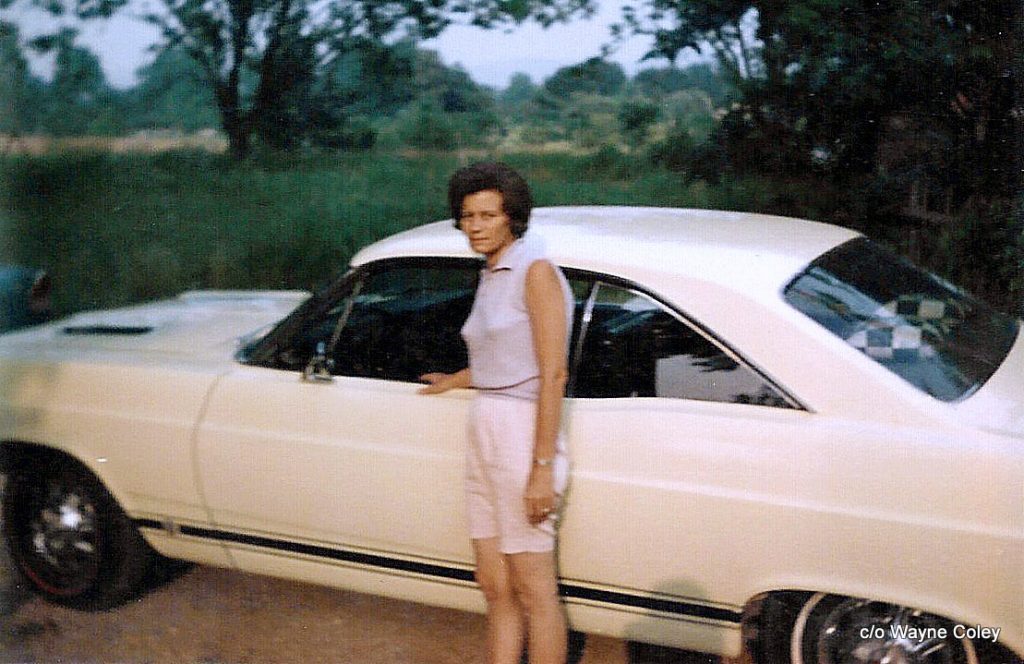 Wayne Coley is the proud owner of this classic and his story is one for the ages because his Mom bought this car new. He explained how it happened: "Both my Mom and Dad had made plans to go shop for a car at Julian Harrison Ford in Rome, Georgia. However, my Dad had to work that day, so she went shopping by herself.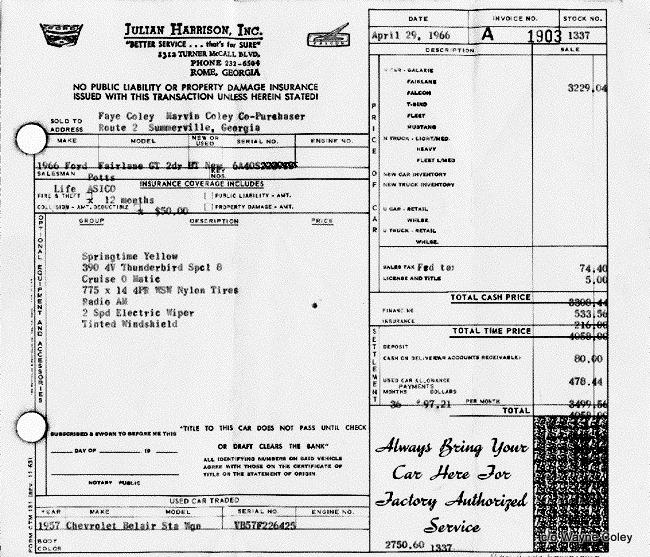 She wanted a Fairlane 2 door with V-8 and automatic. After looking at the inventory of new 1966's the salesman guided her to the showroom floor where they just happened to have a gleaming Springtime Yellow Fairlane GT/A.
It was the most expensive Fairlane at the dealership… but my Mom fell in love with it. Her favorite thing about the Fairlane was the "racing stripes" down the side of the car. She made a deal and traded her well-worn 1957 Chevy Station Wagon for her new dream car".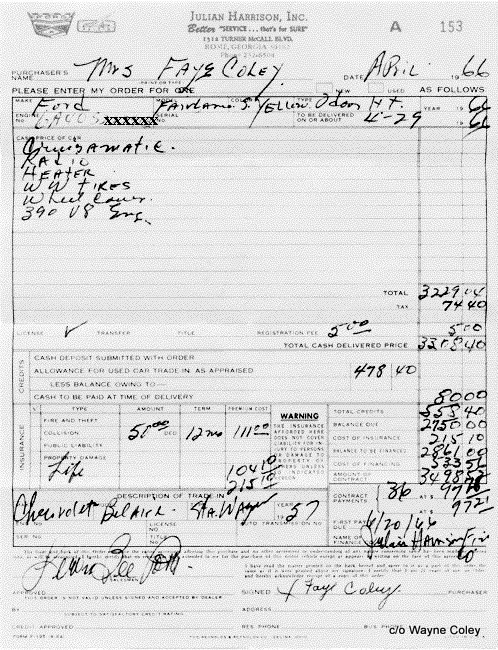 This GTA wasn't destined for the drag strip: "It was her daily driver as well as our primary family car. That was back when gasoline was .35¢ per gallon. She drove the car almost daily until mid-1995 when health complications forced her to park the car under an open carport at her home".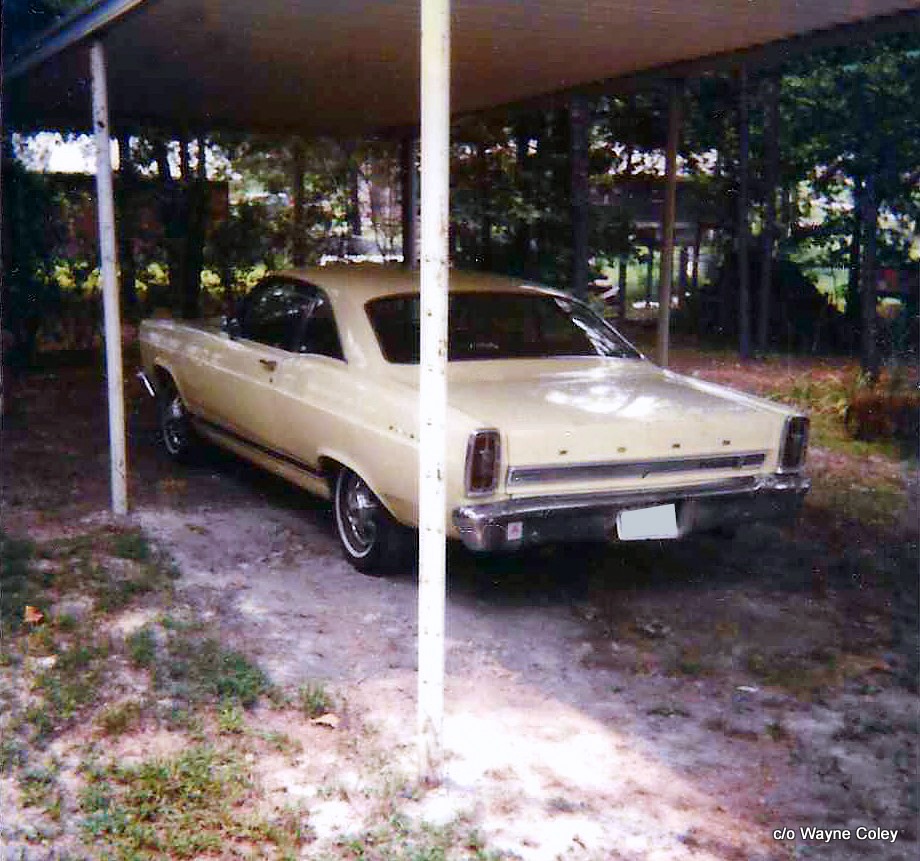 Mom was firm about the future of her GTA: "Nobody wanted that old gas-guzzling Ford. But, it was her first new car and she was determined to keep it! I was 15 years old when my Mom came home that spring morning in that beautiful Fairlane. I remember the smell of fresh, warm engine paint and those little "tinks" as the engine cooled".
Wayne grew up with the car and it was a big deal when he finally got behind the wheel: "After I got a driver's license, I borrowed the car as often as I dared. Being a lanky 16 year old with a rumbling 390 with 335-horsepower under foot was an amazing, unforgettable experience for me. My wife of 53 years and I drove the Fairlane to our Junior/Senior High School Prom".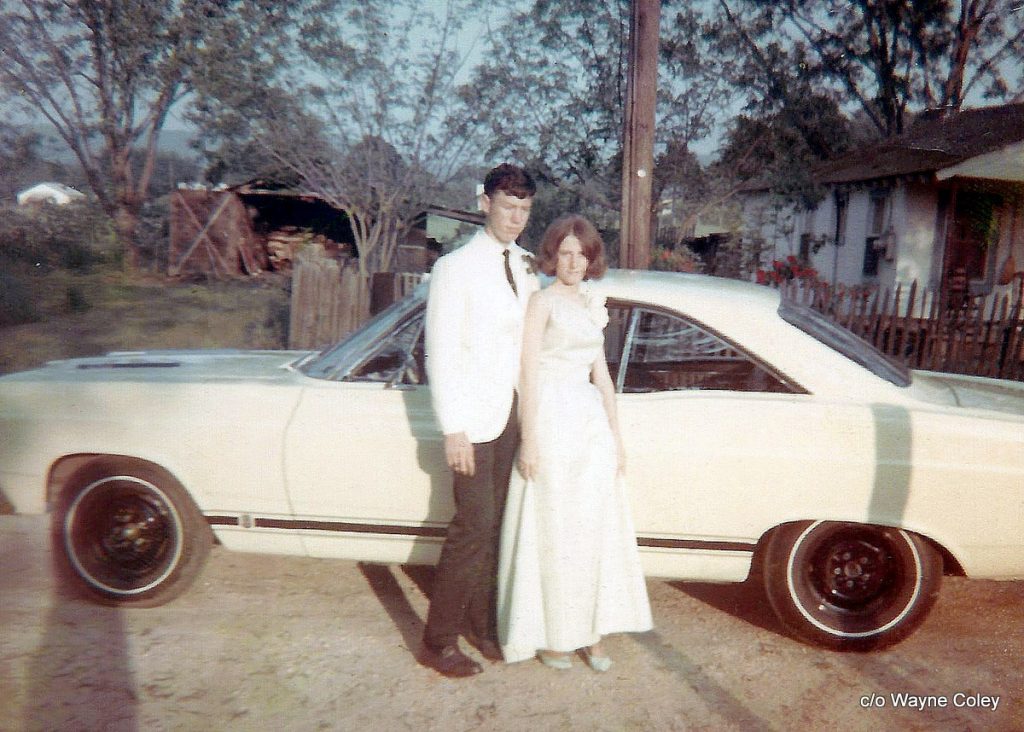 Wayne was happy to take over the next phase of the GTA's future: "I visited my Mom weekly as her health failed in the late '90's. My son and I had just restored another car, and she asked me a question during lunch one day. She wanted to know if she gave me her Fairlane would I restore it. Of course, I said YES! It was needing a little TLC, but she had been starting the engine every week for years. The paint was a little thin, but no rust".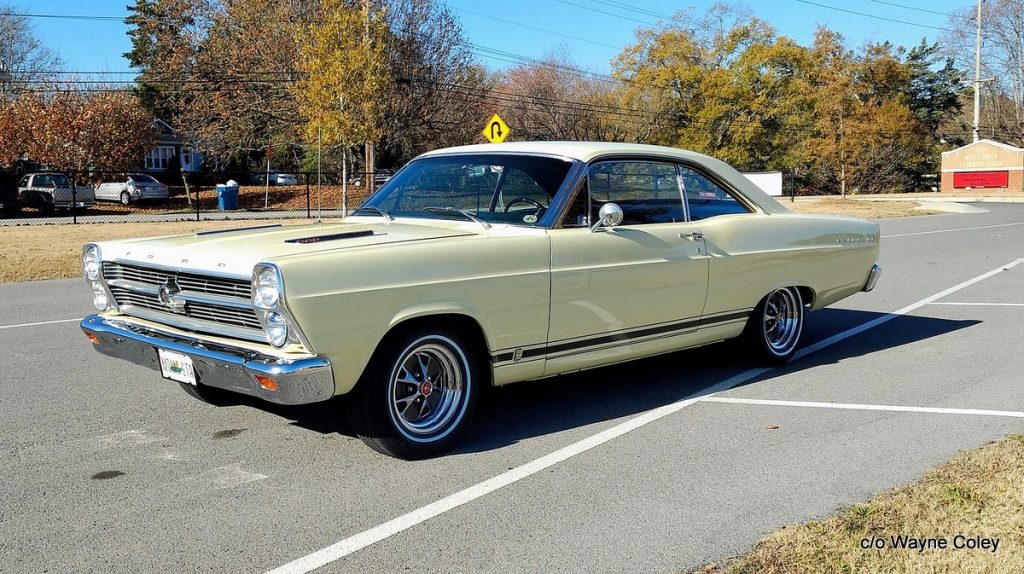 This car instantly became a family project: "After transporting her car to Tennessee, my son and I totally disassembled the Fairlane and put all the nuts and bolts into Ziploc bags identifying where they belonged".

Wayne took the GTA to another level: "The car was professionally repainted in the original Springtime Yellow in 1996. The original S-code 390 was rebuilt and freshened up as well as the C-6. The interior is all original except for the driver side bucket seat bottom".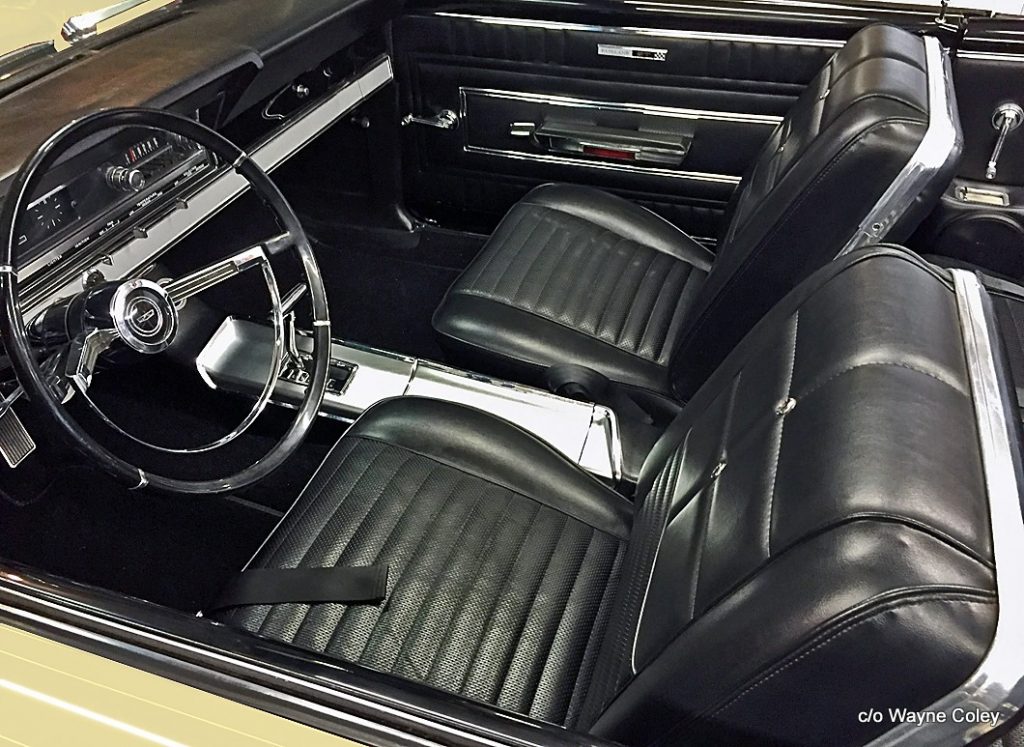 The restoration made the original owner very happy: "My Mom and I took her Fairlane to its first car show in 1997 and it won an award! She was so proud of that award and told everyone about it. We drove the Fairlane home from the show and as I let her out of the car, I could smell that familiar fresh warm paint. And I could hear those little metal "tinks" as the engine cooled. That was a day I will never forget".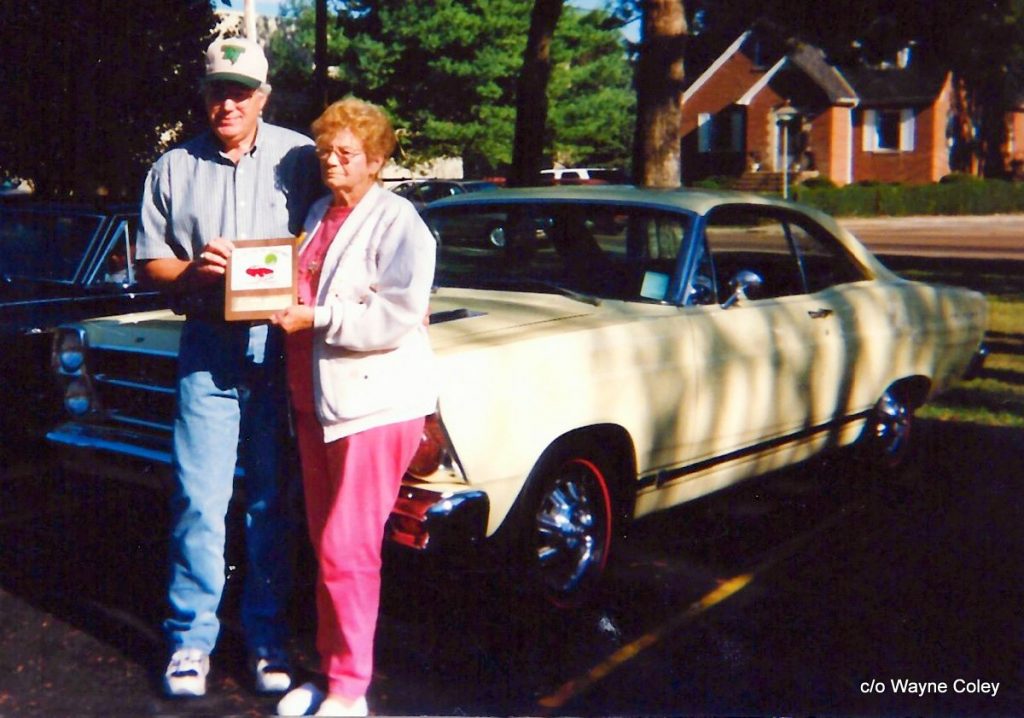 Wayne is very protective of the family legacy: "My Mom passed away in 2003 after a long illness. I only drive her Fairlane occasionally and drive it about 1500 miles a year. I always drive it weather permitting on her birthday. The only thing I didn't restore was the rim of the steering wheel because I didn't want to wipe away her fingerprints".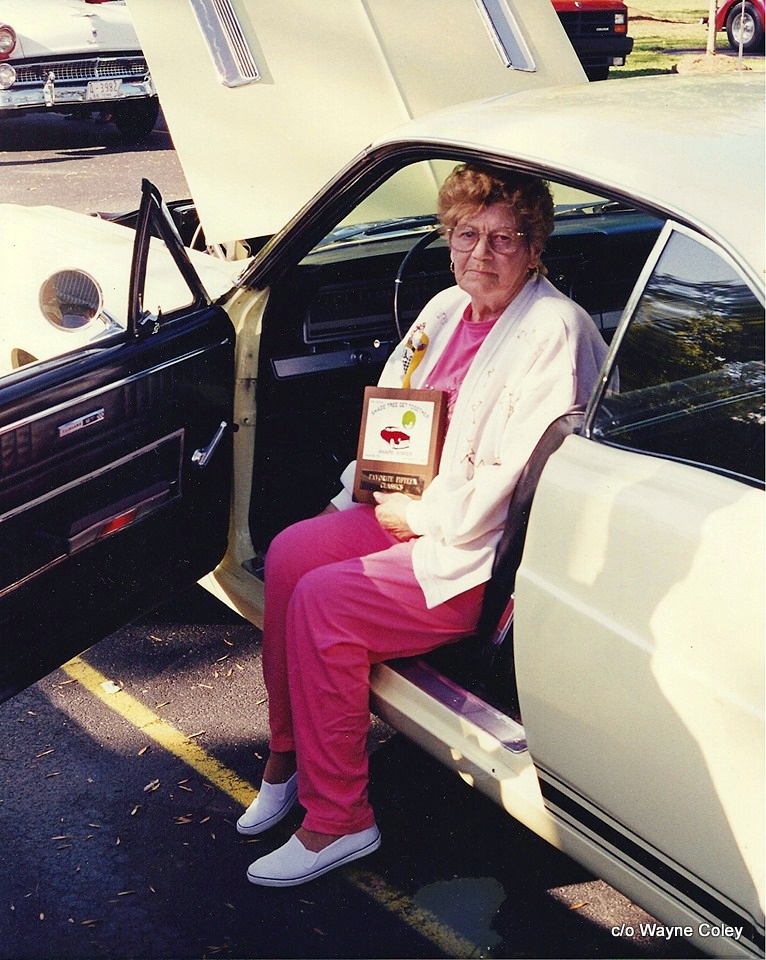 He is happy with the current status of the '66 GTA: "The car is essentially finished although I do sometimes pull apart small things to detail from time to time. It sits warm and comfortable under a cover in my garage".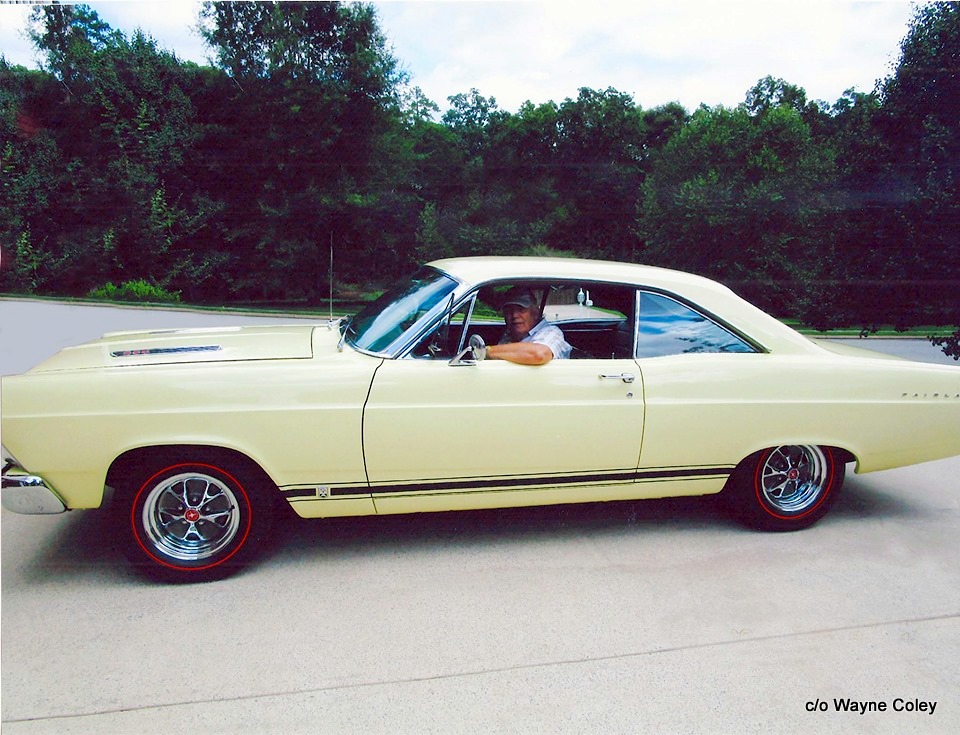 There is a definite game plan for Mom's car.
By: Jerry Sutherland
Jerry Sutherland is a veteran automotive writer with a primary focus on the collector car hobby. His work has been published in many outlets and publications, including the National Post, Calgary Herald, Edmonton Journal, Ottawa Citizen, Montreal Gazette, Saskatoon StarPhoenix, Regina Leader-Post, Vancouver Sun and The Truth About Cars. He is also a regular contributor to Auto Roundup Publications.
Please re-post this if you like this article.