The car show season is down to its last breath in Red Deer, Alberta because this area is closer to the North Pole than many other car fanatic communities in the world.
One of the most active car clubs in Red Deer are the OutKasts.
They are composed of like-minded car guys and car girls who almost live behind the wheel of some of the coolest retro rides in their area.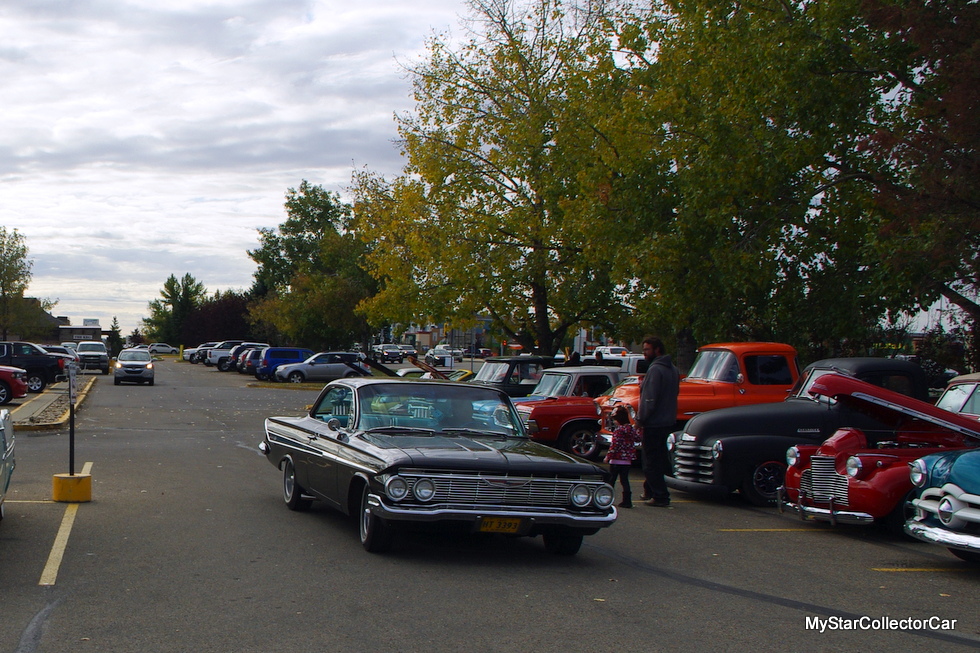 The cold winds of autumn have already invaded the Red Deer area and the OutKasts gamble against the weather every year so they can host their show in early October.
This year's event was blessed with decent weather (by Red Deer standards) and the annual Toy Run car show was a big success.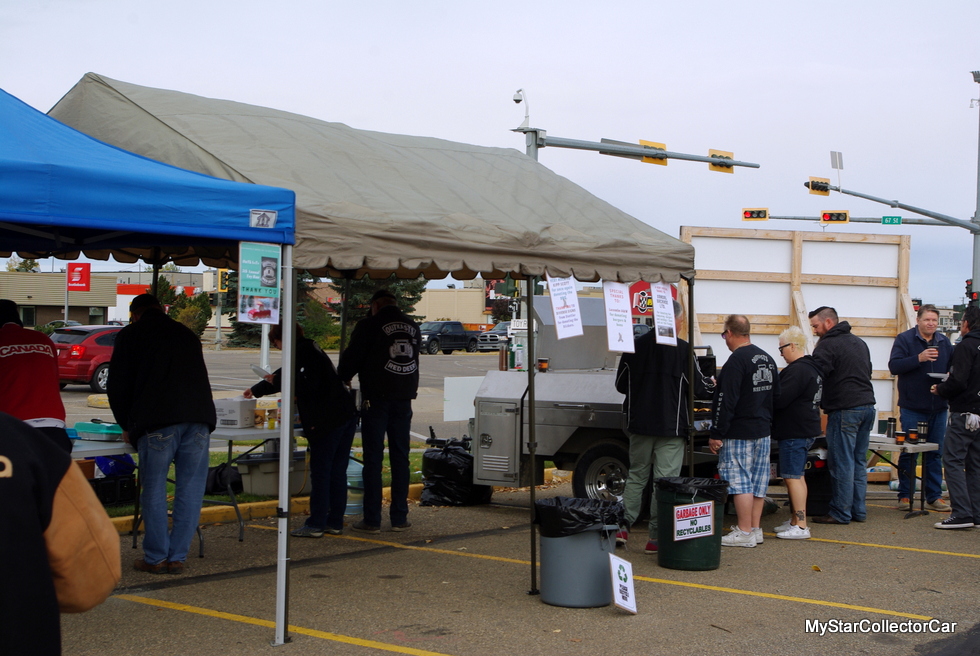 The result was a solid array of gifts for kids at Christmas, along with a cash tally of roughly 4000 dollars so even more kids can get excited during the holiday season this year. It's a good thing we at MyStarCollectorCar love a happy ending.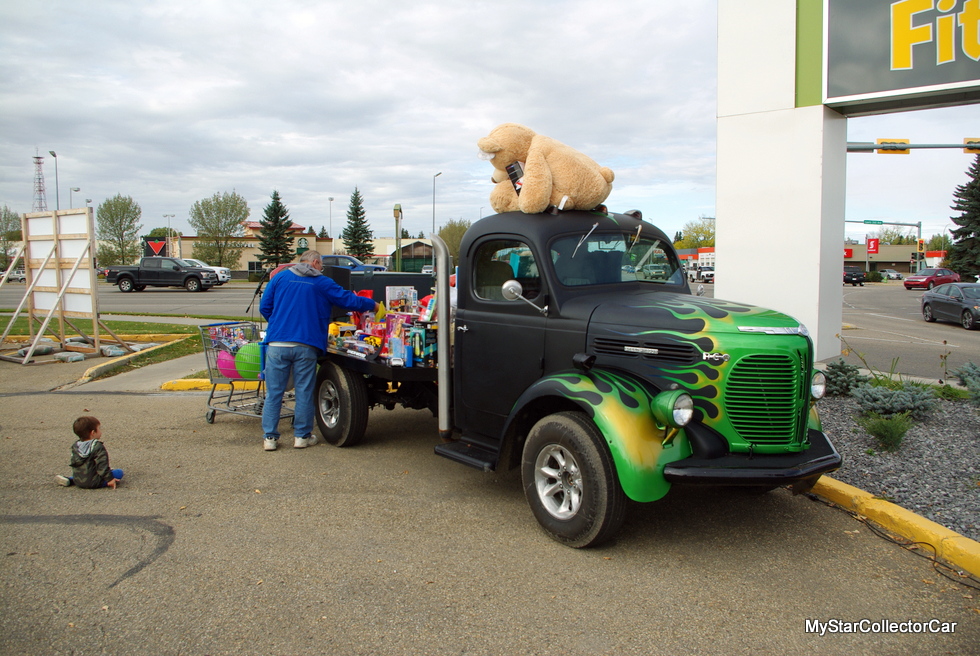 It's also no secret that we love a good car show and the OutKasts Toy Run provided plenty of great rides. One of the more intriguing rides at the show was a 1954 GMC 4×4 resto mod pickup that has already logged 10,000 miles (16,000 kilometers) on the road since its debut in late June 2019.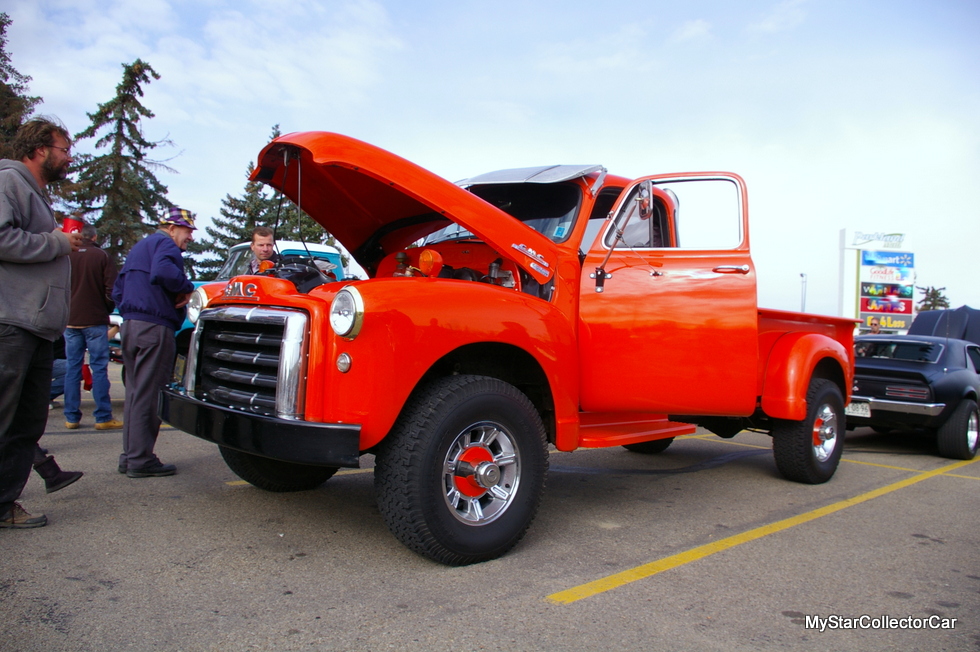 Its owner is both talented and adventurous. The very cool GMC will be the topic of a future MyStarCollectorCar article and our readers will not want to miss this one.
A 1927 Model T hot rod has a very personal history with its current owner and she was willing to share her story about personal loss and why she is now a dyed-in-the-wool car girl. Our MyStarCollectorCar readers will not want to miss the Model T article in a future feature.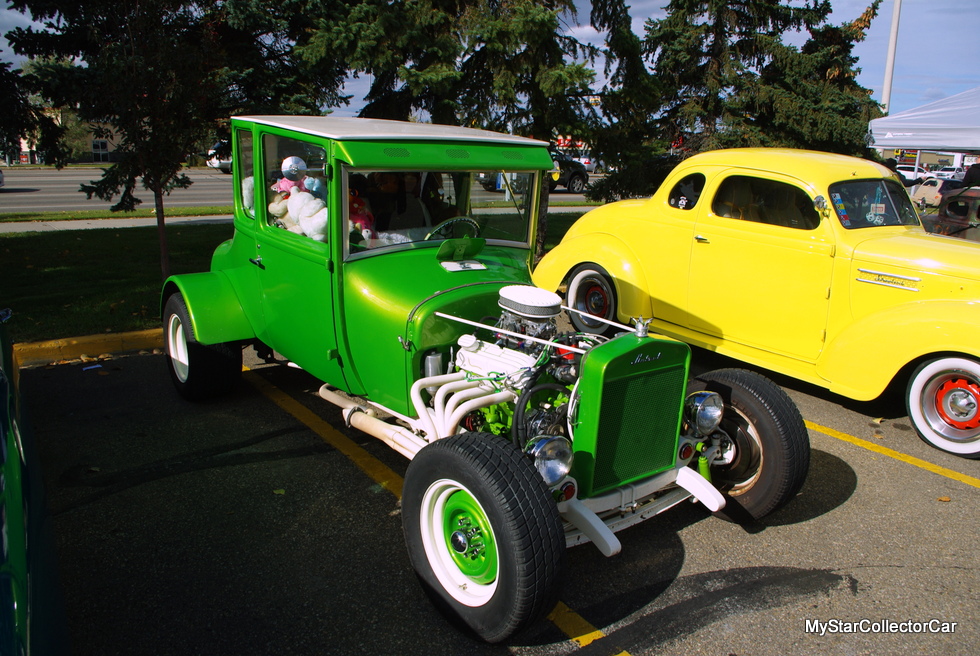 One of the wildest free-form custom builds MyStarCollectorCar has ever seen at a show was a special guest at the OutKasts Toy Run show. The vehicle is registered as a 1949 Fargo (Canadian Dodge truck model sold by Plymouth dealers in Canada), but the truck has plenty of donor vehicles behind its build.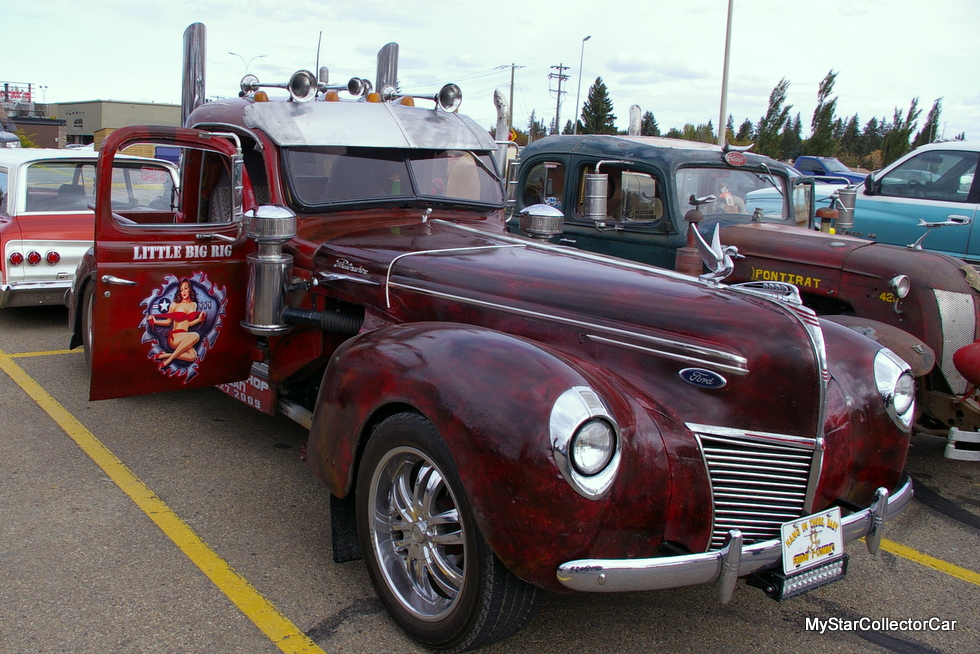 Its talented and creative owner will list all of the donor vehicles in a future MyStarCollectorCar article.
An original 1955 Chevy two-door hardtop was also at the show and MyStarCollectorCar will interview the owner of this beauty because we know where he lives when he is not at car shows. Look for the stylish '55 Chevy's full story in a future MyStarCollectorCar feature.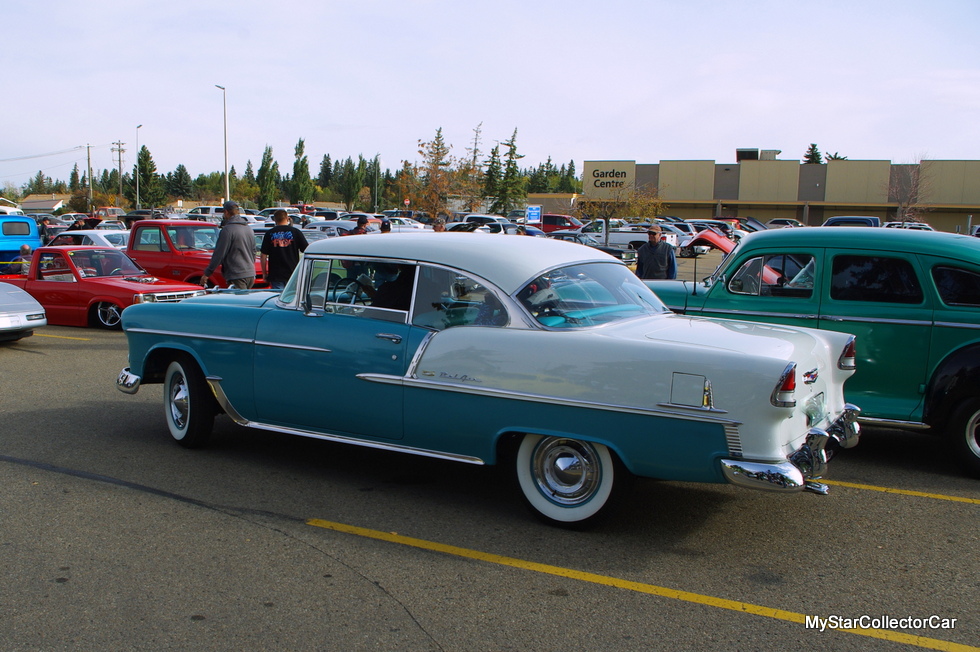 There was also a 1962 Porsche 356 B at the OutKasts car show and it was in excellent condition.  The remarkable part of this car's story was this 57-year-old German beauty is driven a lot by its proud owner. MyStarCollectorCar will tell the Porsche's entire tale in a future article.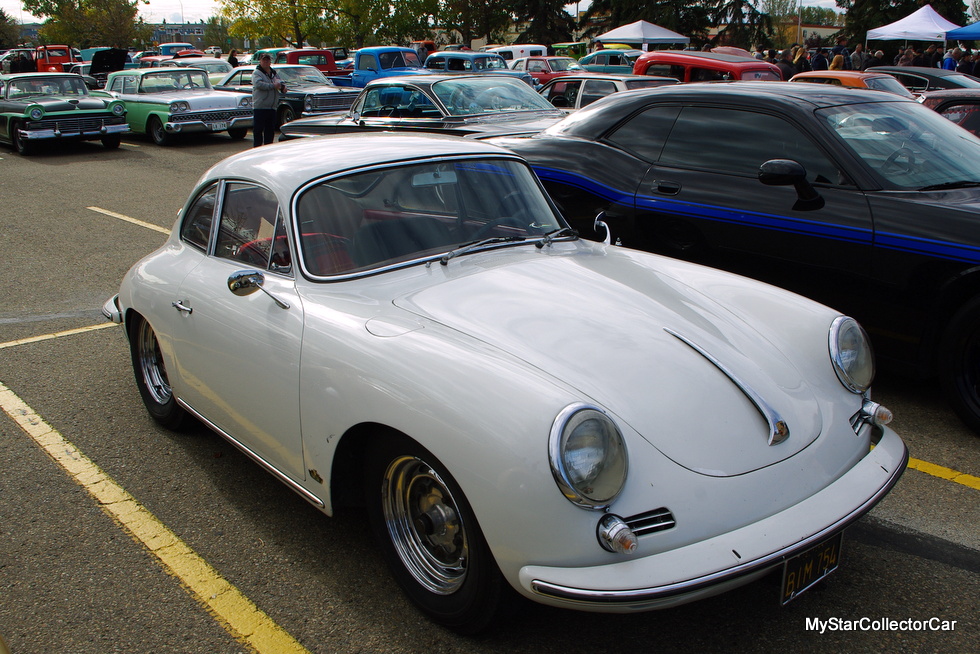 Last, but most certainly not least, was an ultra-rare 1973 Corvette custom that was built in the early 1970s by a custom builder (The Vette Set) that is no longer in business and was approved by GM as an aftermarket builder back in the day.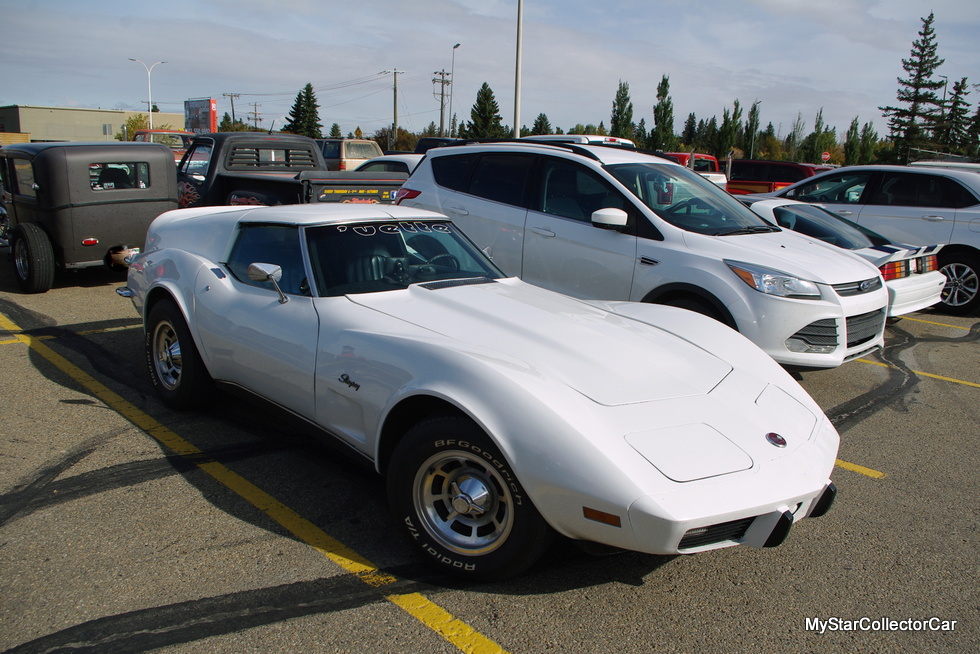 This very unusual Vette will be the centerpiece of a future MyStarCollectorCar story and will also be a must-read when it debuts as a feature article.
MyStarCollectorCar would like to thank the OutKasts car club for another great event. They will make plenty of kids happy again this Christmas.
BY: Jim Sutherland
Jim Sutherland is a veteran automotive writer whose work has been published by many major print and online publications. The list includes Calgary Herald, The Truth About Cars, Red Deer Advocate, RPM Magazine, Edmonton Journal, Montreal Gazette, Windsor Star, Vancouver Province, and Post Media Wheels Section.