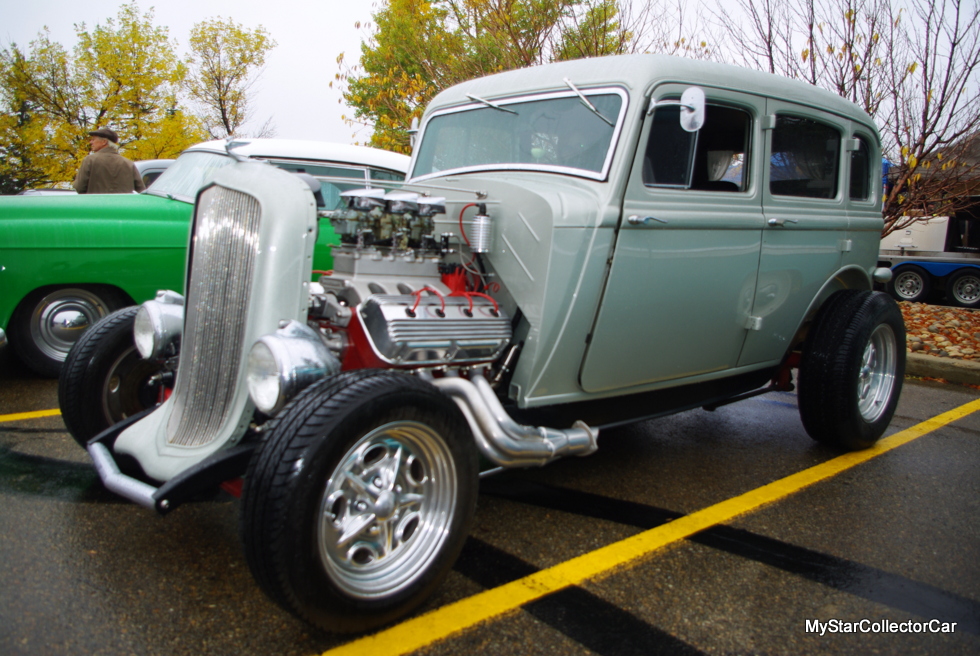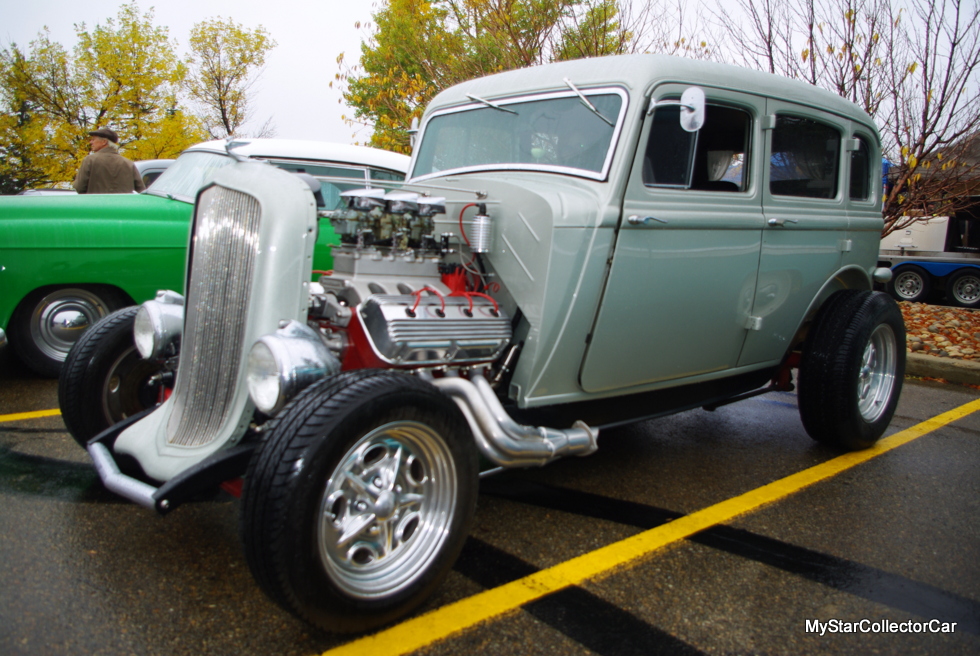 Rob Arynek knows his way around a custom build.
He has built some very cool rides over the years because Rob has the skills needed to mix and match his way to some outstanding custom vehicles.
His 1934 Plymouth rod is an excellent example of his skills because Rob started his project by fitting a 1932 Ford deuce chassis underneath the Mopar body.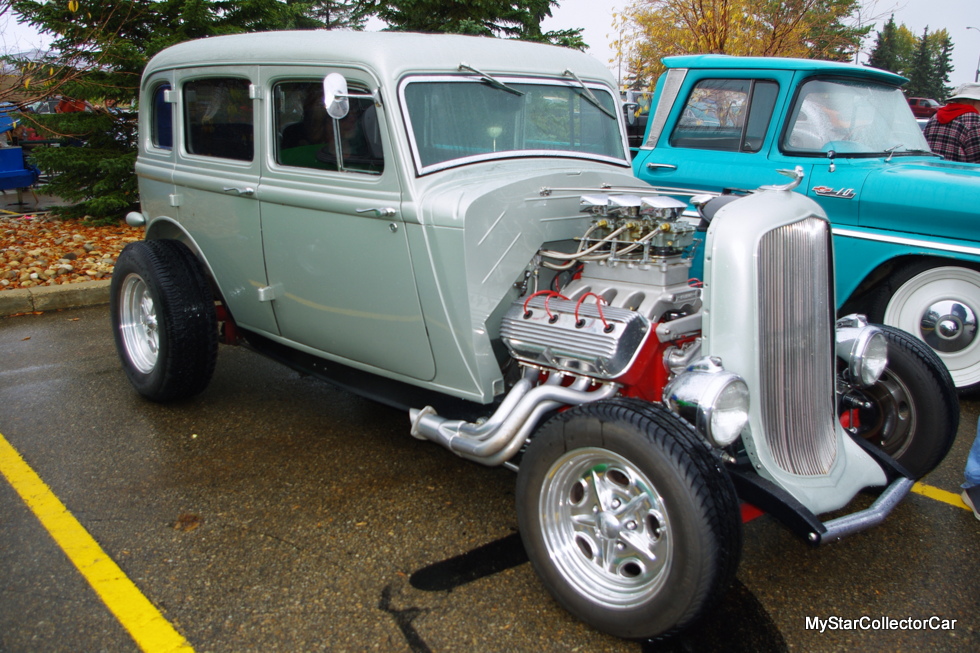 Most car guys would run with the famous Ford and build a Hi-Boy on top of the chassis, but Rob had other ideas.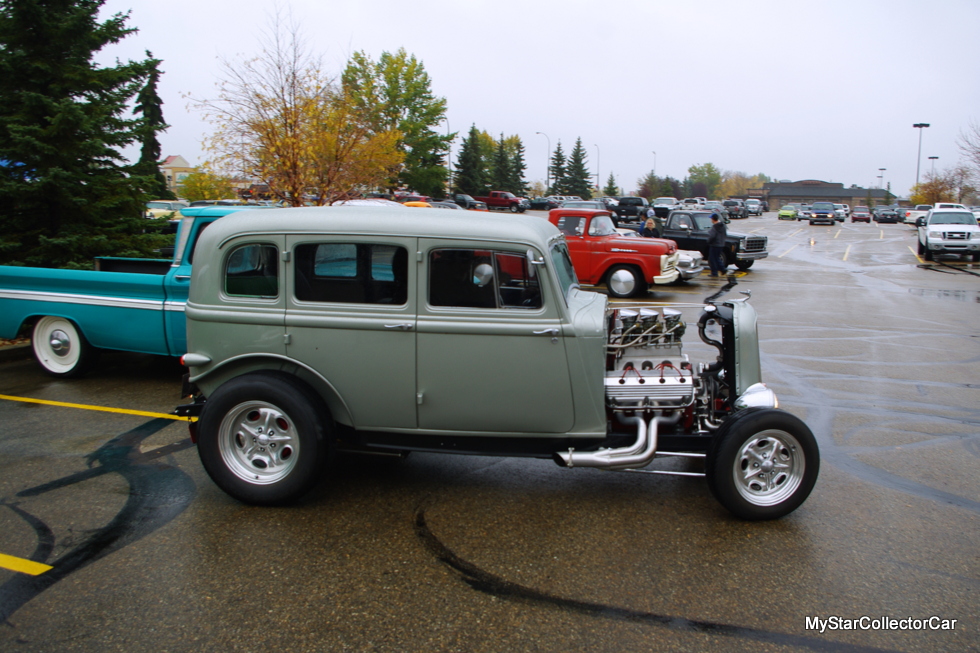 Rob told MSCC he is not strictly a Mopar guy and is actually more of an "everything guy" in his words. He might better be described as a very talented car guy who sees a big picture whenever he starts a project as unusual as a 30s-era Ford/Plymouth combination.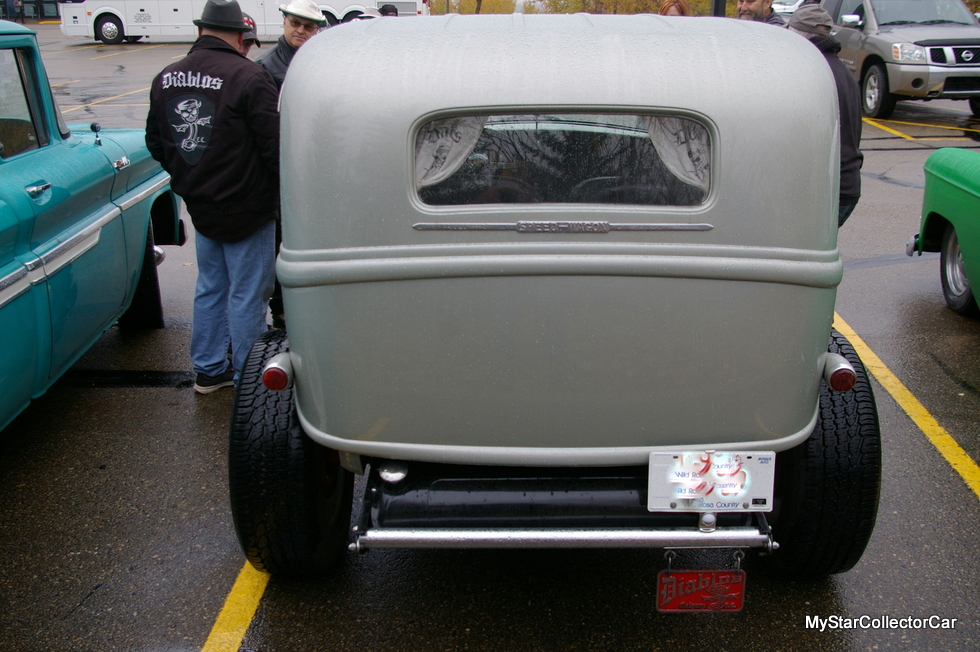 He liked the 1934 Plymouth because it had four factory suicide doors and he loved the unusual more-door look. Rob was not afraid to swim upstream with his plan, despite the fact he had to make major renovations to the Plymouth body and Ford frame to make the two work together.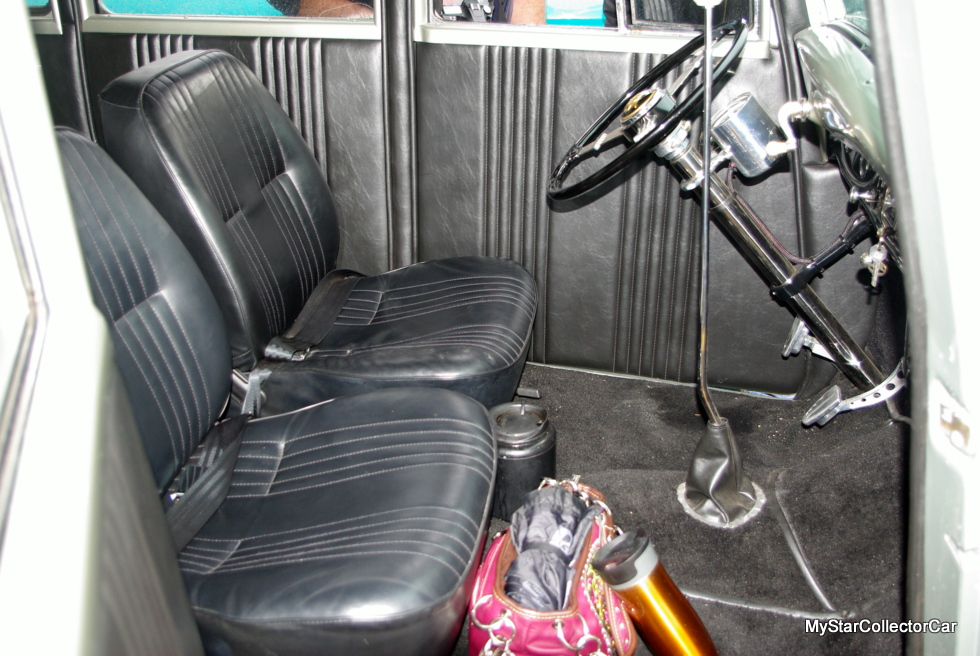 For example, the project required a 12-inch modification to the firewall area on the Plymouth to align it with the Ford frame.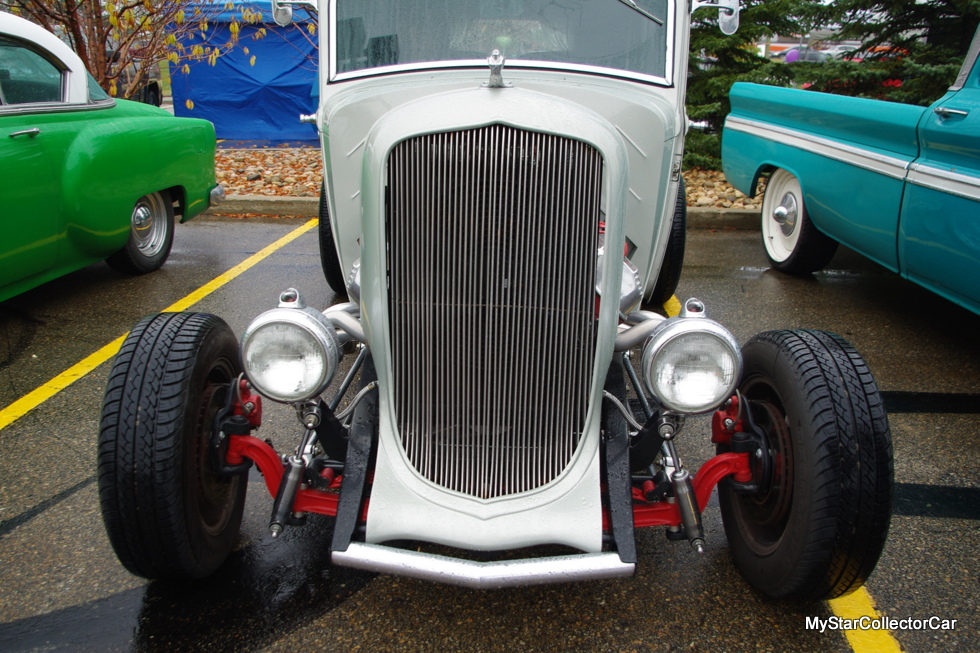 Other car guys were surprised Rob chose a difficult build when a '32 Ford body would make the job a lot easier, but he has a wealth of talent and was not intimidated by the project.

Rob added a vintage 392 Hemi into the mix and bolted it up to a Chevy Turbo 350 automatic via an adaptor plate. The big Mopar engine was rebuilt and Rob added a tunnel ram intake with 3 deuces to give the engine a little extra pop.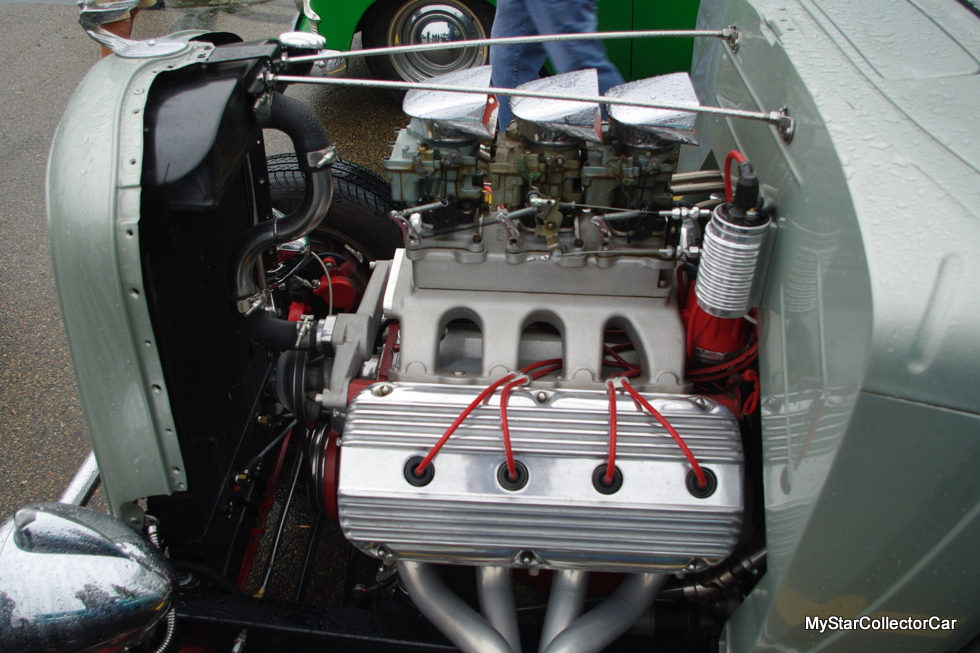 The interior is an entirely new custom build and gives plenty of comfort when Rob hits the road in his custom Mopar four-door sedan. The Plymouth retains its original dash panel with an upgraded gauge cluster to give Rob accurate readings for his upgraded Hemi engine and the Plymouth's higher speed capabilities on the road.
The Plymouth also has aftermarket electric wipers that replace the original vacuum wipers on Rob's ride. Rob also added aftermarket headlights with a vintage look to his Plymouth because he wanted to be able to see the road clearly in front of him.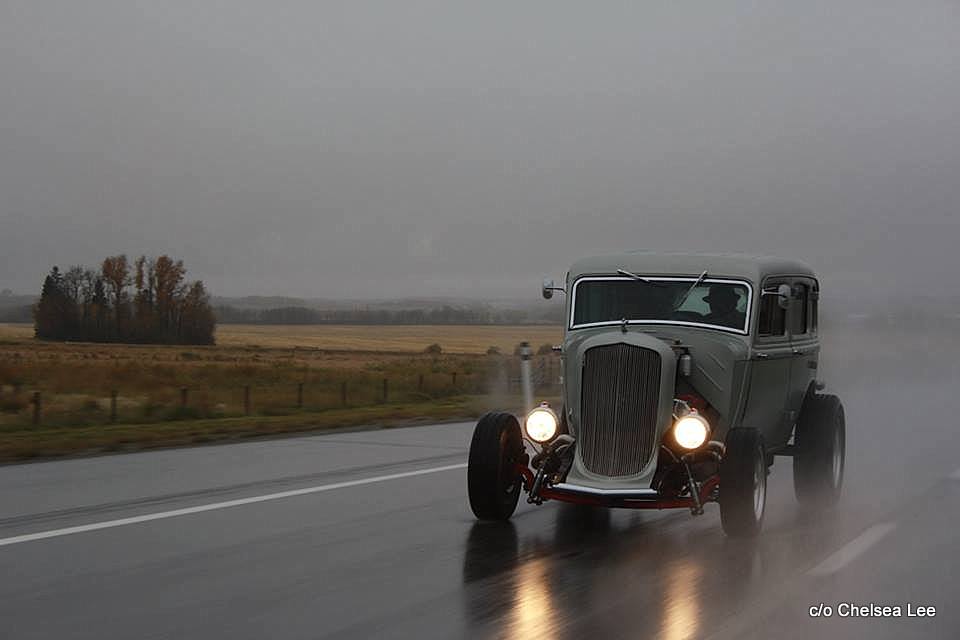 The main reason for seeing the road is Rob likes to hit the open highways in his Plymouth. He logged over 5000 miles behind the wheel of his '34 Plymouth in the first two years after completion and intends to keep on rolling down the road in his cool Mopar sedan.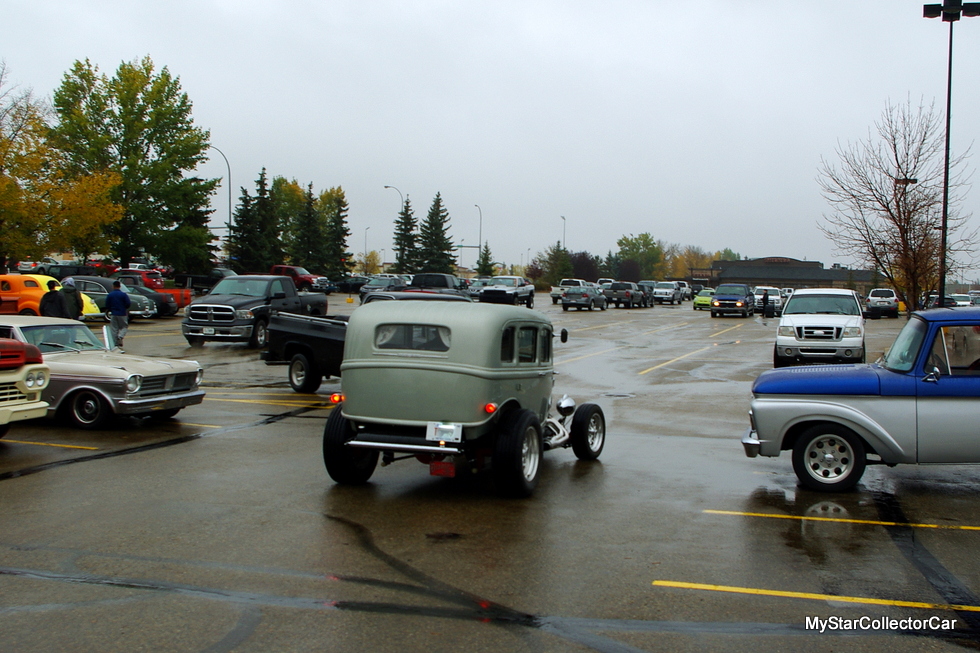 Rob describes the Plymouth's gas mileage as "not great", but economy was never a big factor in the build for him. For Rob, it was all about the cool factor when he asked himself this simple question: "What if I put a 1934 Plymouth four door sedan on top of a Ford deuce chassis"?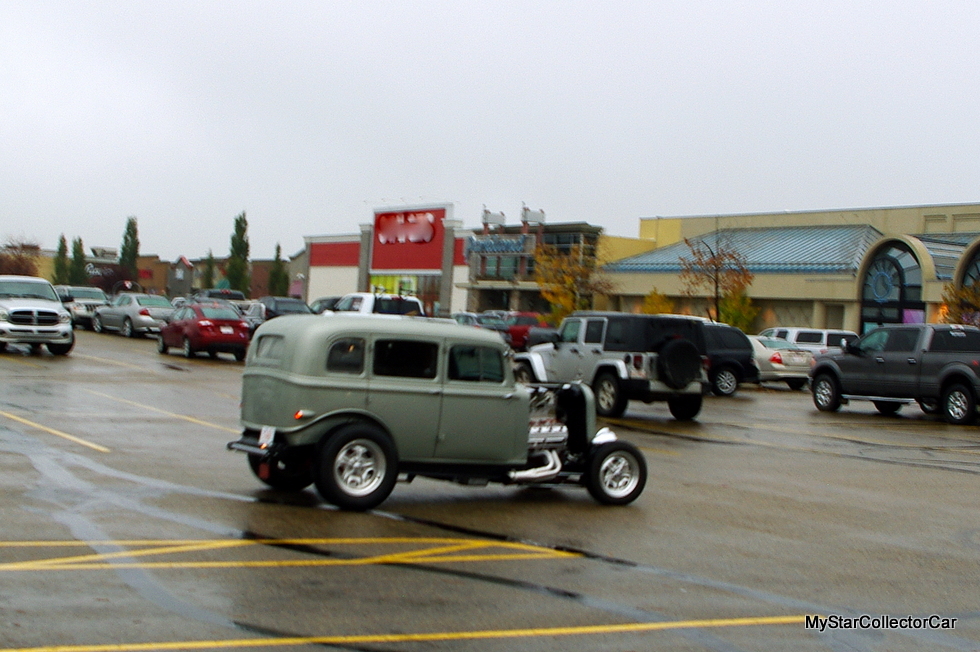 The simple answer is Rob ended up building one of coolest hot rods we at MSCC have seen in quite a while.      
Jim Sutherland
CLICK HERE to Like us on Facebook
CLICK HERE to Follow us on Twitter
CLICK HERE to Follow us on Pinterest
Please re-post this if you like this article.