2017 marks the 11th anniversary of the original Sylvan Lake Show and Shine run by the Sylvan Lake Customs and Classics car club.
The name defines the club because these cats drive and work on old iron as part of their basic philosophy.
The club has hosted this event for many years and attract a diverse collection of vintage rides that ensure the annual Sylvan Lake Show and Shine is the original big ticket event for car guys and girls who embrace the old school cool vibe found in their annual show.
A 1955 Fargo attracted plenty of attention from curious onlookers, including a car guy who was well on his way to a similar project completion. The Fargo truck was a Canadian-only pickup that was sold by Plymouth dealers in '55.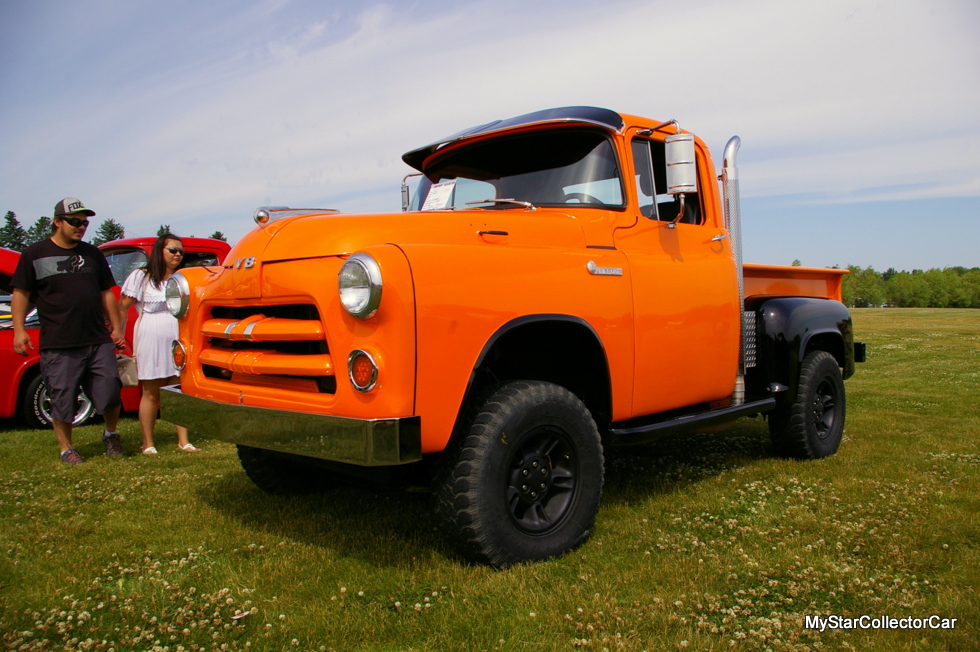 This 1955 Fargo was not stock by any means and its story included a mechanical marriage of convenience with a 1998 Dodge Dakota. The ceremony was presided over by its talented owner and MSCC will tell the Canuck truck's story in a future MyStarCollectorCar.com article.

There was a Ralph Nader-unapproved 1966 Corvair Corsa that now boasted a 350 small block Chevy engine riding in the back seat. This car had a big back story and its current owner was able to fill in the blanks and make the Corvair an even better car than the version cobbled together in the early 70s.
A 1961 Plymouth Fury was an attendee at the Sylvan show. The '61 Plymouths were known as "plucked chickens" back in the day because the 1961 Plymouth (and Dodge) models were hastily-built cars that had their fins lopped off by panic-stricken Mopar executives who were concerned about the fin-free 60s-and not named Virgil Exner.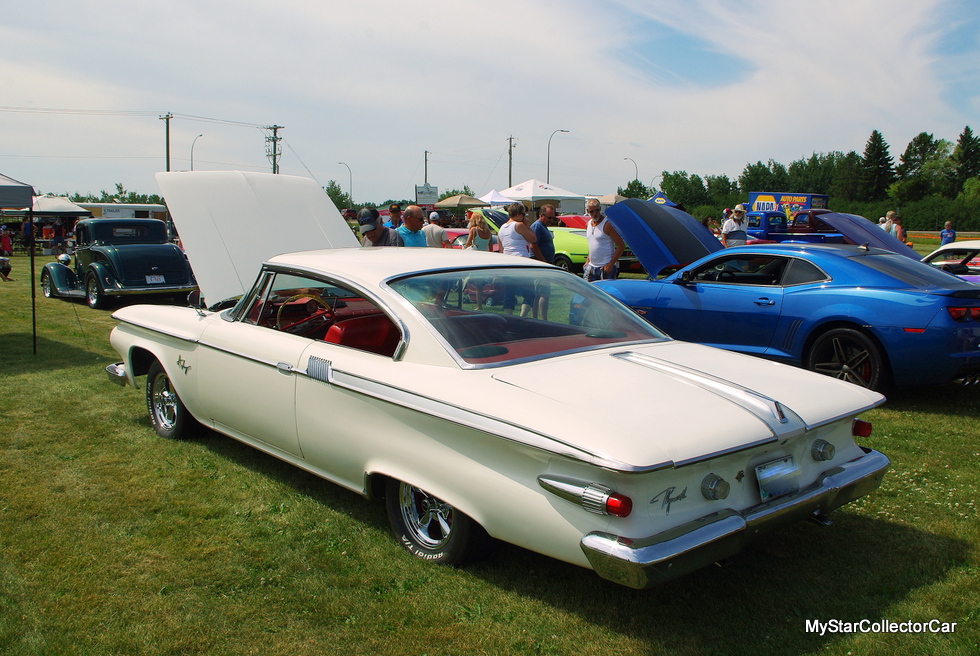 This 1961 Plymouth Fury proves that beauty is in the eye of the beholders (us at MSCC and the car guy who owns the '61) because we rarely see these cars outside of a Google search. Look for the hands-on story behind the 1961 Fury in a future MyStar article.
 The 2017 Sylvan Lake Show and Shine afternoon was a typical July afternoon in a popular resort town: sunny and hot. It was a perfect day for a top-down convertible experience and our last couple took it to heart because their 1970 Dodge Coronet RT convertible did not have its top in the "up" position.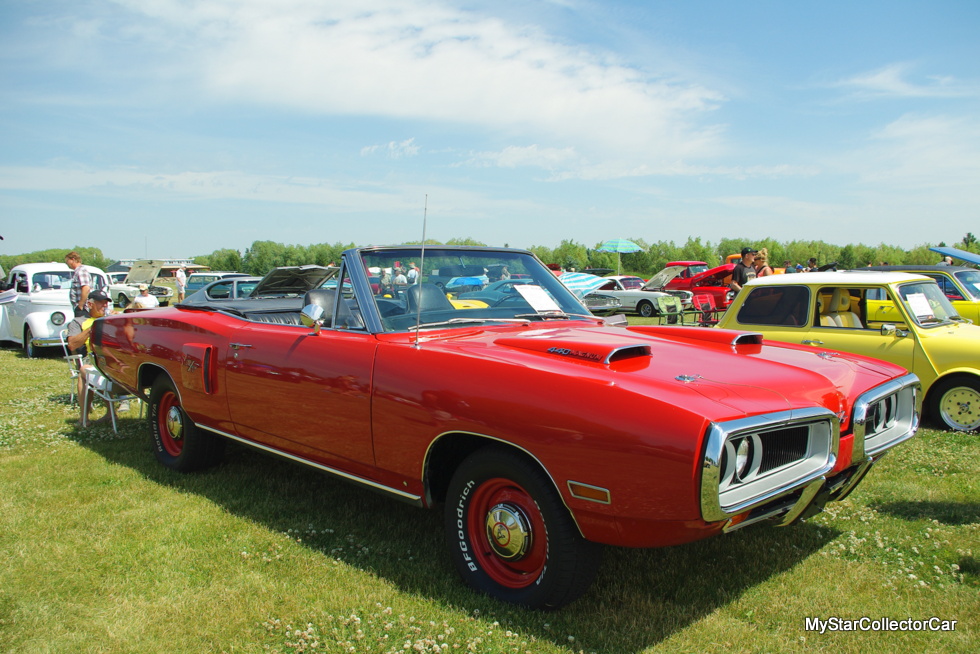 There was quite a story about how and why its current owner became it current owner. Suffice to say the race is on for most popular offspring when it comes to the owner's immediate family. Our MSCC readers will learn all about the how and whys in the story behind this beautifully restored 1970 Dodge Coronet RT in a future MyStarCollectorCar article.
 Sylvan Lake, Alberta is all about hot fun in the summertime. It is a lake resort that is best known for its beaches and water but, for one warm day in July, it's also known for its hot cars and trucks.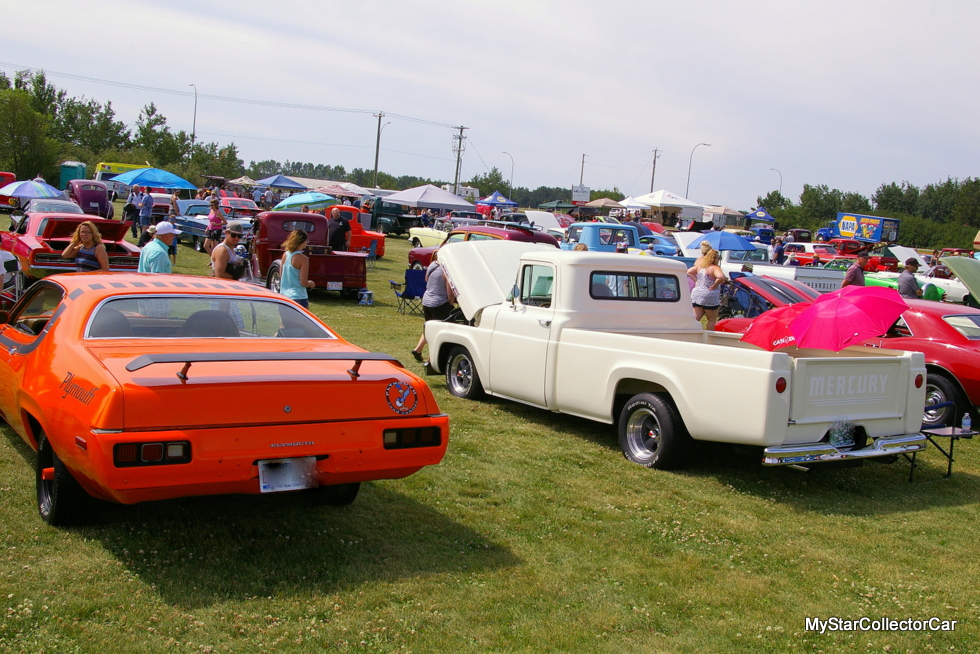 MSCC is grateful for our opportunity to be at the original Sylvan Lake Show and Shine.  
Jim Sutherland