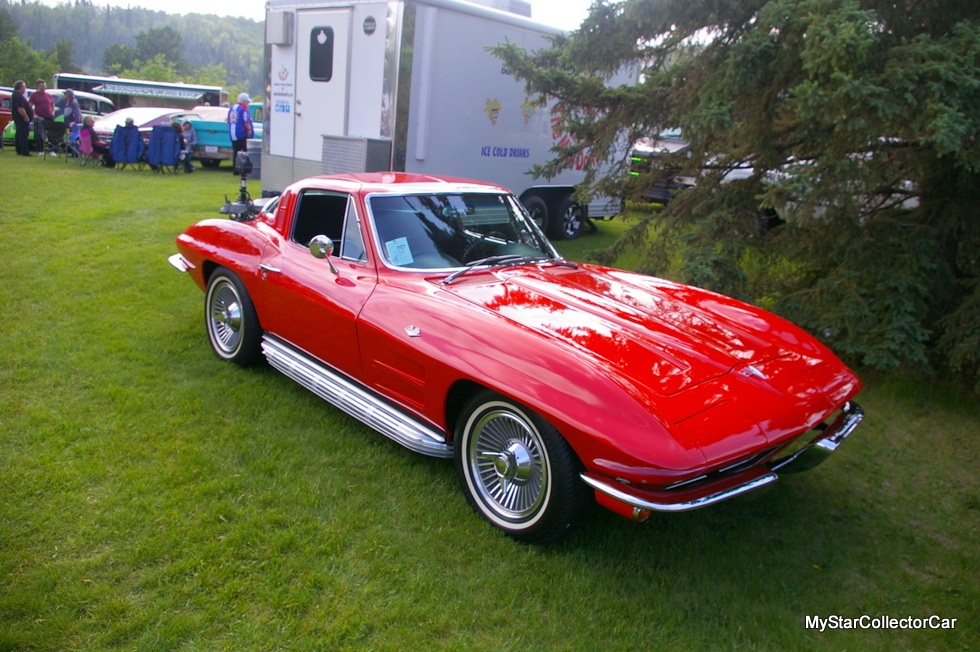 The C2 Corvette debuted in 1963 as the Sting Ray model.
These incredibly cool cars had hideaway headlights and body style options that included convertible and coupe versions.
The coupe versions had a rakish new rear design that would become a mainstay of 1960s automotive design known as the fastback roof in many circles.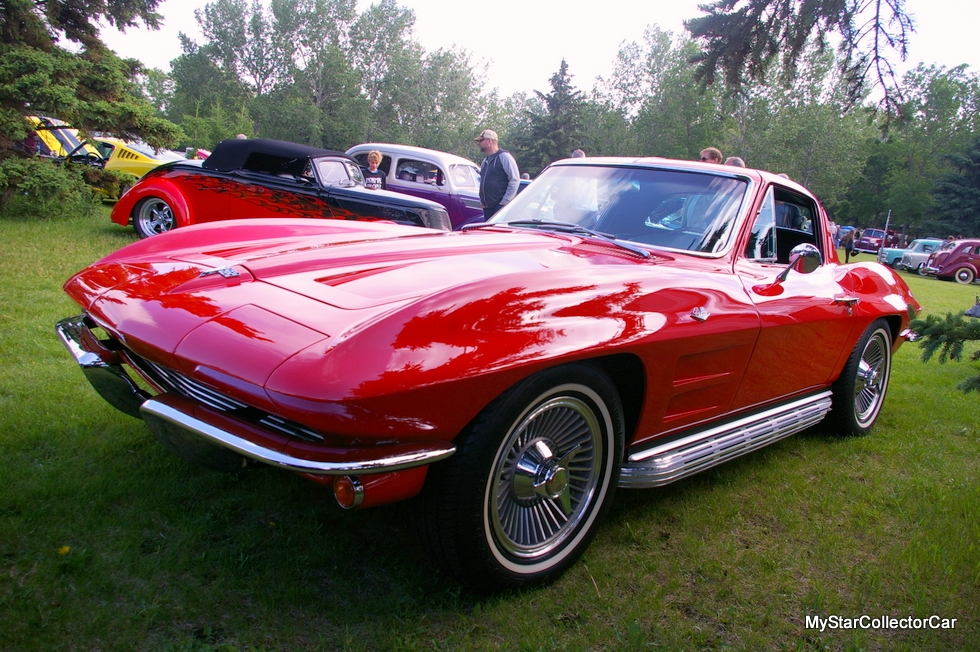 The 1964 Corvette Sting Ray evolved slightly from the '63 Vette, mostly due to the fact GM people eliminated the center pillar down the rear glass portion on the coupe models because 1963 Corvette drivers had an obstructed rear view.
There were other subtle changes to the 1964 Corvette Sting Ray, but the elimination of the split rear window was the most obvious modification.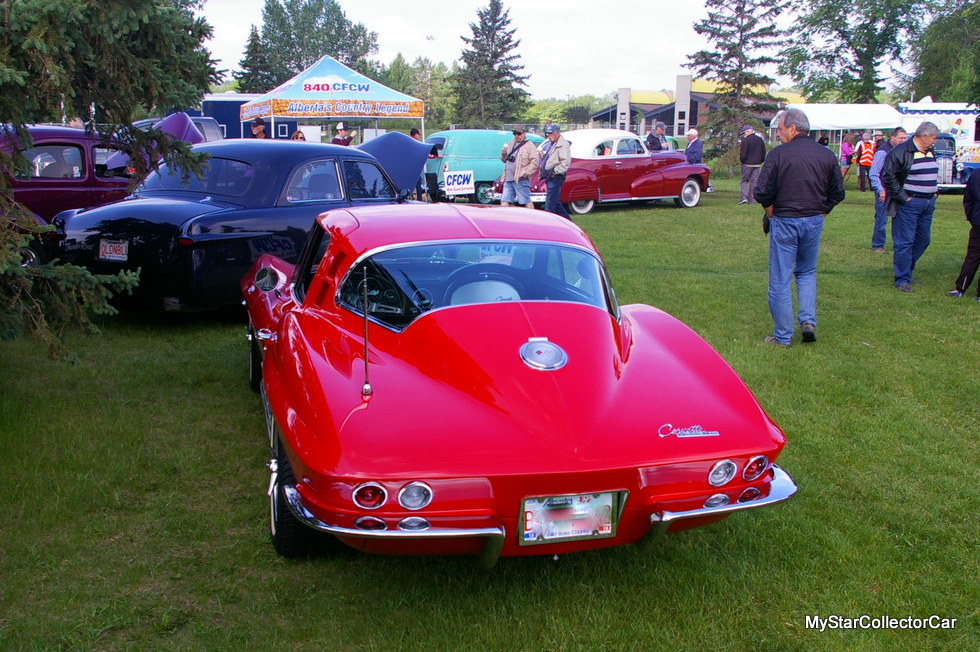 Phil Heindel is the proud owner of a beautiful 1964 Corvette Sting Ray that only has 61,000 original miles on it after 55 years on the road.
Phil told MyStarCollectorCar his Vette was originally purchased in Virginia and eventually wended its way to Phoenix, Arizona where it underwent a major restoration that included a color change from its original factory silver to its current red.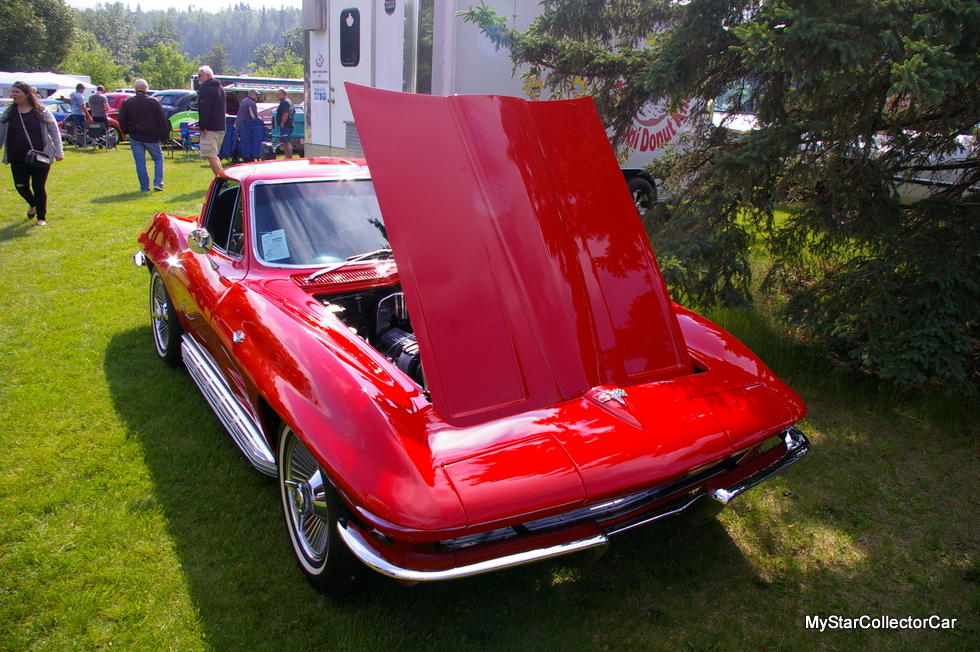 Eventually the Corvette ended up in Victoria, British Columbia with another owner until it was purchased by an Alberta car guy. About two years ago, Phil was directly involved with the Sting Ray's trailer transportation from Red Deer, Alberta to his community and spent enough time looking at the trailered Corvette in his rear view mirror to develop a serious affection for the sporty Chevy.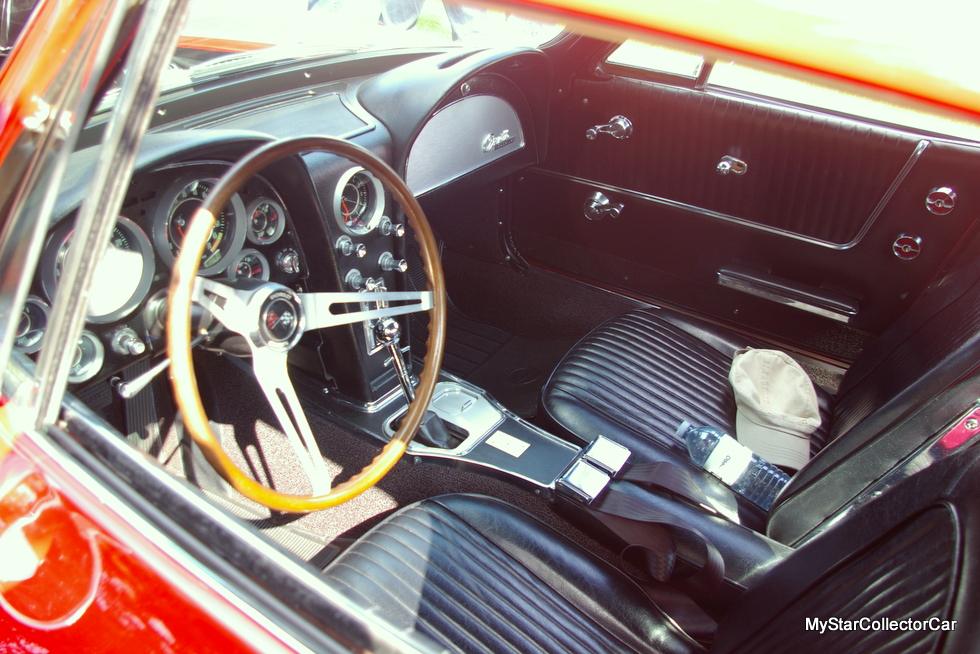 Phil's reaction: "Gee that's a pretty car"–and that gut reaction response meant he was hooked on the stylish Sting Ray. Phil is a self-confessed muscle car guy who was not really looking for a 1964 Corvette Sting Ray when he crossed paths with his car. In fact, he suspects that his buddy had Phil "trailer the car back on purpose" when he got hooked on the Vette.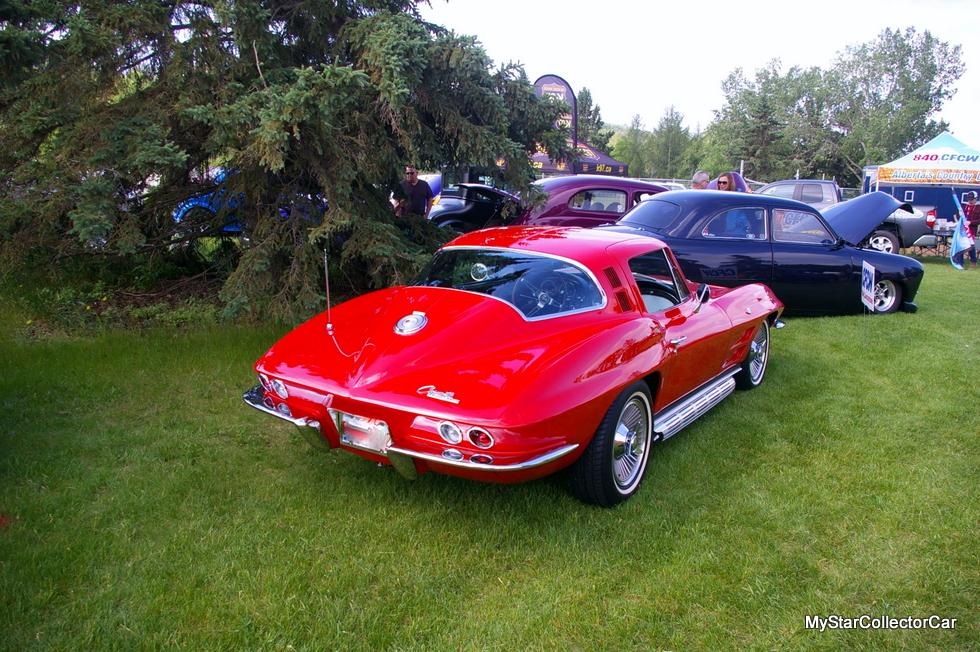 It should be noted that Phil's Sting Ray produces a monstrous 365 horsepower from its factory 327 cubic inch small block, so the Vette is indeed already a muscle car in most car guy circles. The 327 is also bolted up to a factory 4-speed manual transmission for snappier performance from Point A to Point B.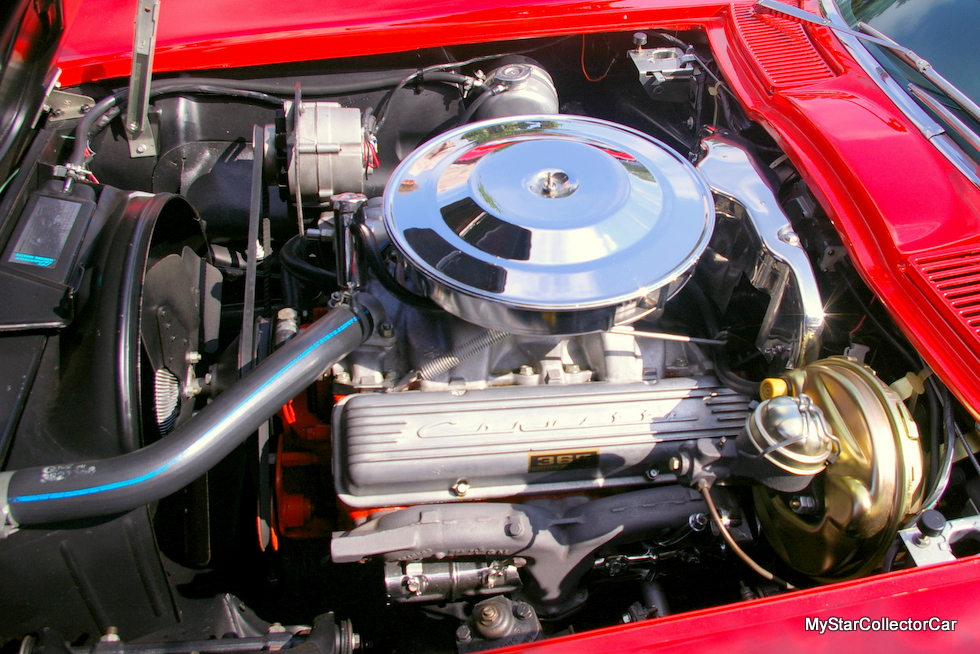 Three of the reasons for the 327's ample horsepower can be found with its massive factory four-barrel carb, solid lifters and 11:1 compression ratio. The side pipes on the Corvette were added into the mix and give the car an even tougher overall style.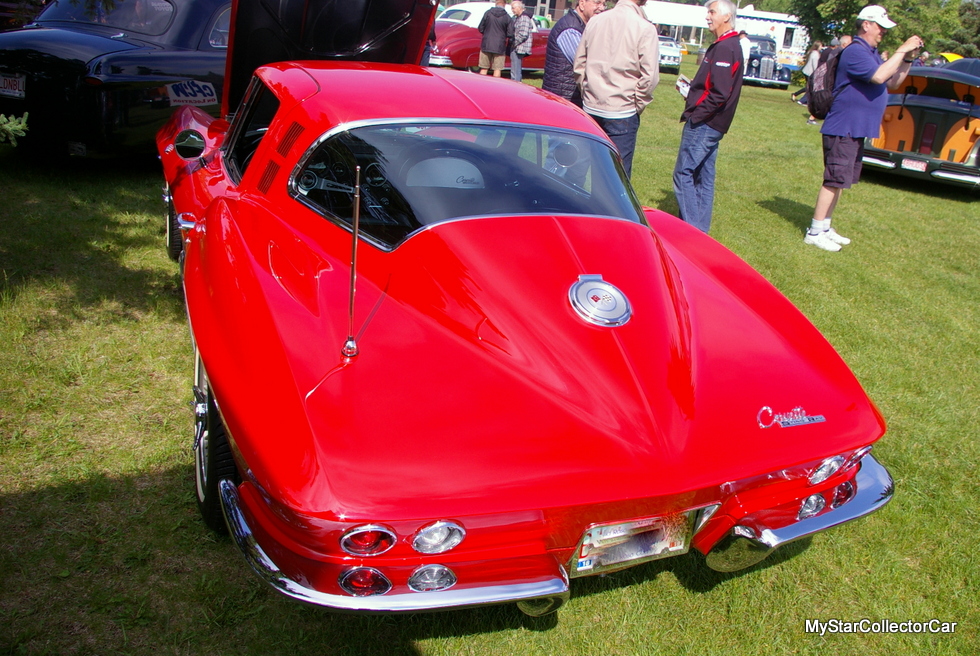 Side exhausts and color aside, the Vette has undergone few changes since it left the factory in 1964 because Phil likes the originality of the car. The stickers and equipment on the car are true to its original specs and pay homage to the Corvette's factory history.
Phil mentioned how much he likes the comfortable ride with his Corvette; a level that matches many modern vehicles in his opinion. He also likes the Wow factor a 1964 Corvette Sting Ray brings to a show and recalled February, 2019 World of Wheels event in Calgary, Alberta in which he placed 2nd in class with his car.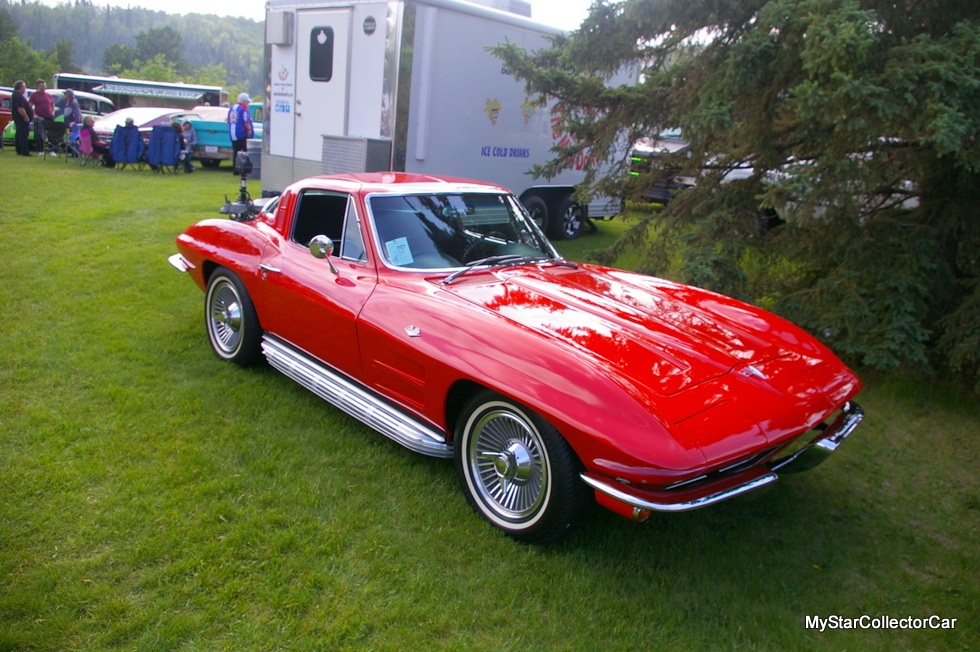 The winner in his class and overall show winner? Another Corvette Sting Ray-and Phil did not have a problem with his 2nd place in class finish with that result.

BY: Jim Sutherland
Jim Sutherland is a veteran automotive writer whose work has been published by many major print and online publications. The list includes Calgary Herald, The Truth About Cars, Red Deer Advocate, RPM Magazine, Edmonton Journal, Montreal Gazette, Windsor Star, Vancouver Province, and Post Media Wheels Section.