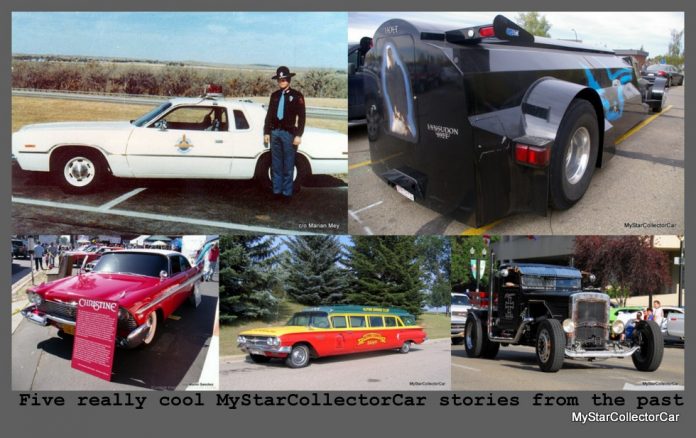 There are currently just under fifteen hundred owners' stories on the pages of MyStarCollectorCar.
Those stories meant a lot of miles covering a lot of car shows but in every case, the stories justified the time and effort.
These stories all have one thing in common—they were the product of a total commitment to the car hobby but here are five that jumped off the page when I looked at the back pages of MSCC.
The first story went live on October 1, 2009 and it was about the Screaming Eagle. You won't find the Screaming Eagle on the showroom floor of your local Ford dealer because it was definitely a 1 of 1 creation.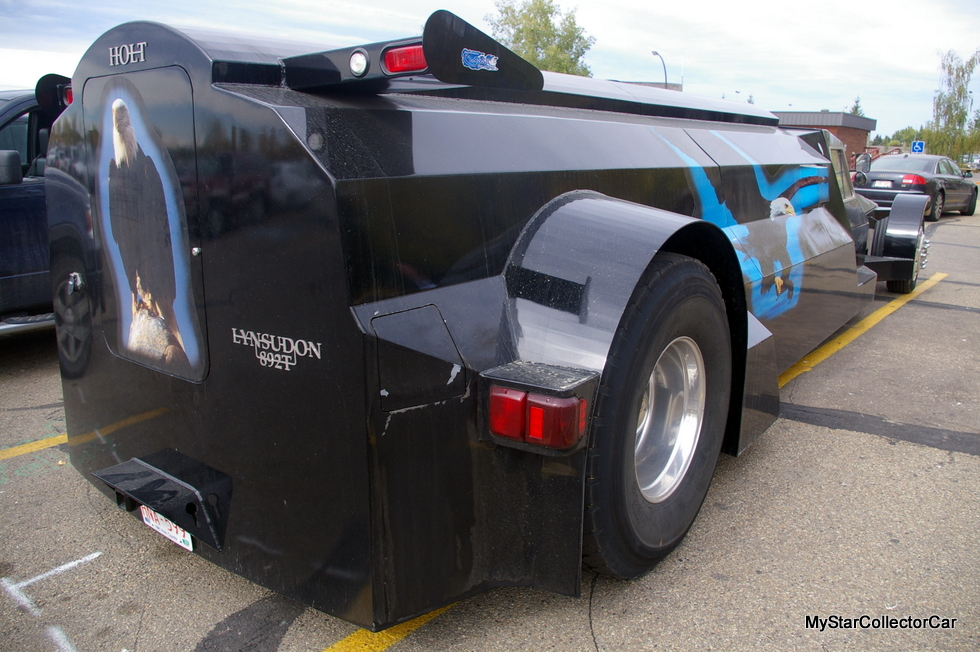 The story came out long before the 'Walking Dead' became a big TV series but if you want to survive in a zombie apocalypse, grab the keys to the Screaming Eagle.
The second story came out on October 8, 2009 and it featured another otherworldly vehicle. This time it was Christine—the hell-spawned '58 Plymouth from the cult movie of the same name—'Christine'.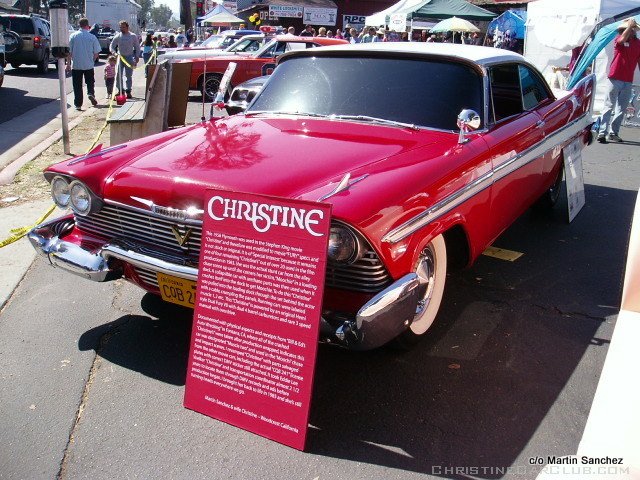 The '58 Plymouth in the article was an actual movie car so it definitely had Hollywood appeal plus it was a classic fin car so that gave it two thumbs up in my world.
The third story was from October 1, 2010 and it was about a '60 Chevy. The 1960 Chevy is an iconic car in its own right so there are a number of great 1960 Chevy stories on MyStarCollectorCar but this one was different.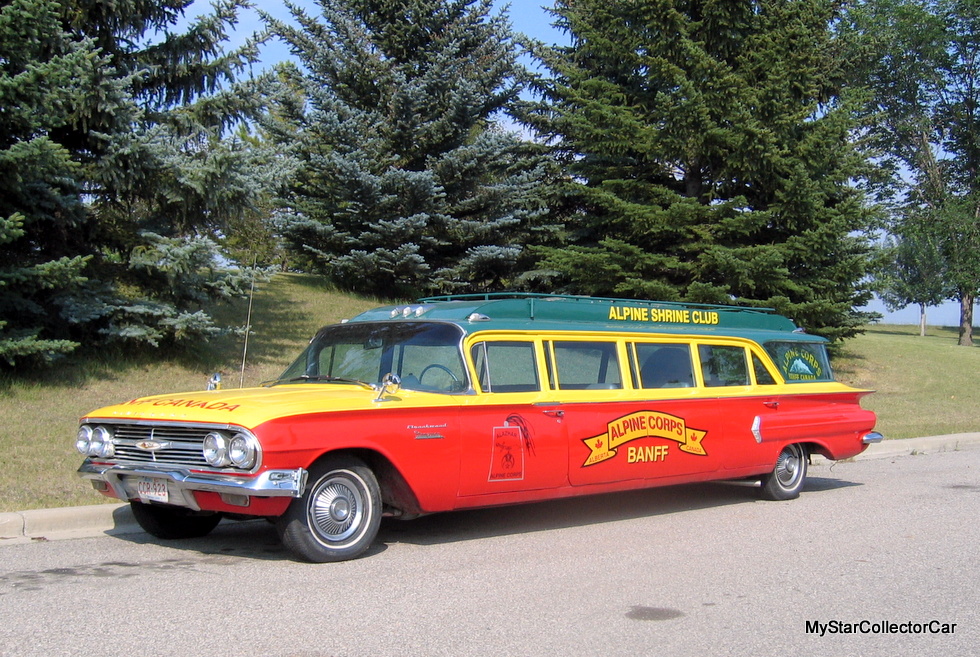 It was a 1960 Chevy Shriners limousine so it was definitely a one-of-a-kind version of a classic piece of Detroit iron. I saw it parked outside a wedding back in August, 2010 and I knew I had to follow up on the history behind this big Chevy.
The fourth story came out on May 1, 2012 and it was about a relatively rare piece of 70s Mopar history. This was a '78 Dodge Monaco two-door hardtop and that made it something you'd never see at even the biggest Mopar shows.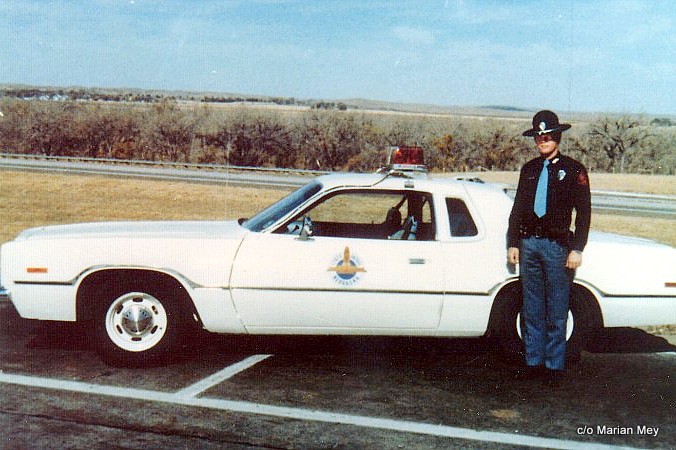 They didn't make many of them and they saved even less of these Monacos and this one was an ex-Nebraska Highway Patrol car so its chances of survival were slightly lower than the guys shoveling coal on the Titanic—just before it hit the iceberg. It was cool, rare and it had an interesting job—that made this '78 Dodge a great story.
The last story was another one-of-one creation called Evil Pete. The rat rod craze was at its highest point on August 12, 2012 when this story went live and this monster was a rat rod story on steroids.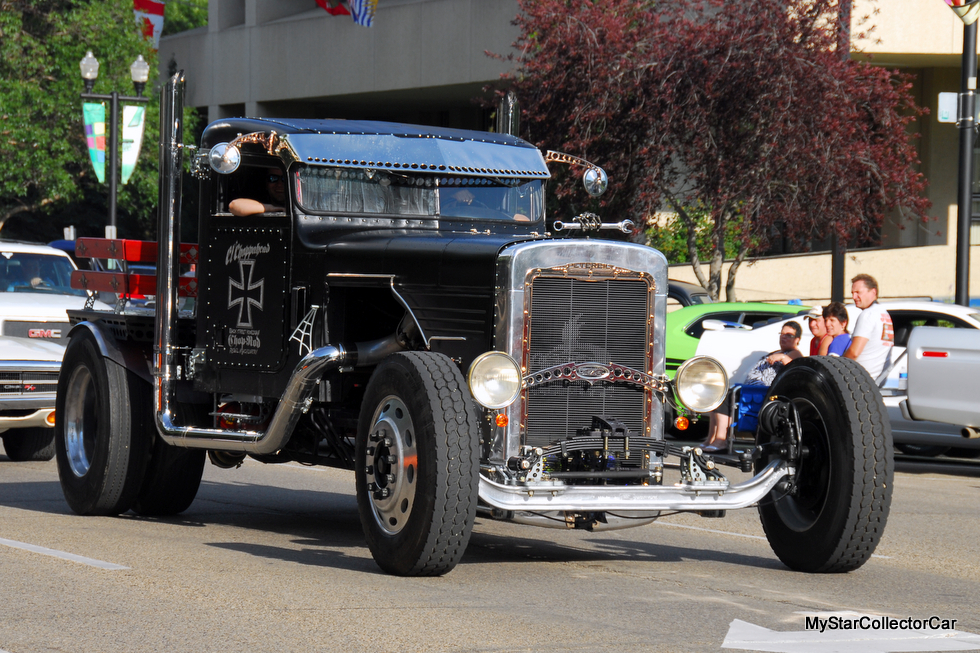 The truck known as Evil Pete was an early entry in the rat rod/big-rig world and it was a great example of how you can take a concept to reality with talent, hard work and plenty of money.
This was a tough assignment because picking five stories out of 1500 is a fool's errand on a good day, but these five really jumped off the page when I went down MyStarCollectorCar memory lane.
By: Jerry Sutherland
Jerry Sutherland is a veteran automotive writer with a primary focus on the collector car hobby. His work has been published in many outlets and publications, including the National Post, Calgary Herald, Edmonton Journal, Ottawa Citizen, Montreal Gazette, Saskatoon StarPhoenix, Regina Leader-Post, Vancouver Sun and The Truth About Cars. He is also a regular contributor to Auto Roundup Publications.
Please re-post this if you like this article.