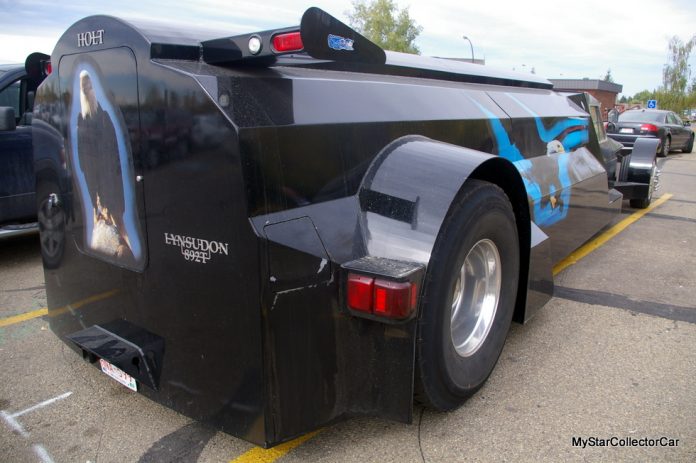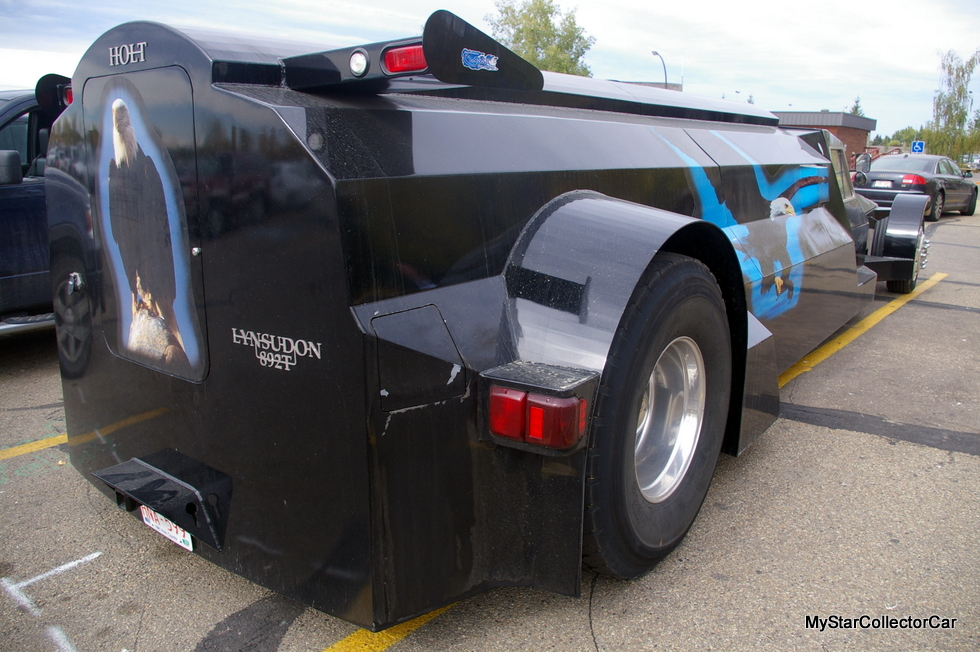 The first time I saw the Screaming Eagle was on a napkin as a sketch design in the late 90s.
Jack Holt sketched out his project so that I could grasp his plan to build the world's biggest and fastest bad-ass machine.
'The Screaming Eagle is a 1000+ horsepower Detroit Allison diesel monster that has king of the post-apocalyptic Mad Max world written all over it.'
Jack's crazy-fast, four-wheeled warrior could almost outrun a speeding bullet, but it actually has a tough metal hide that will stop bullets from small arms fire. The Eagle is almost 30 feet long and weighs a svelte 16,000 lbs. so this muscled-out bird will take on any big dog on any porch on the planet.
Jack Holt is a self-taught engineer who became the personal hero of every tree on death row when he designed the Holt tree spade in 1957 and started moving trees instead of converting them into toothpicks. This was a guy who could move this beast from a sketch idea to "what the hell is that?" and I knew that was true when he showed the Screaming Eagle drawings all those years ago.
Jack's new machine may not be as practical as his tree spades, but it is definitely going to put heads on a swivel when people see it on the road.
The Screaming Eagle won't ask you for attention-it will grab you by the throat and demand your attention on the street.
This thing may run on diesel, but it's fuelled by testosterone and, if things ever get post-apocalyptic, I want to be behind the wheel of the Screaming Eagle.This bad boy is far too young to meet our rigid 25 years and older antique rules, but we will make a rare exception for "The Sceaming Eagle"– this one of a kind street monster.
'Mainly because we're scared of it.'
Jim Sutherland

CLICK HERE to Like us on Facebook
CLICK HERE to Follow us on Twitter
CLICK HERE to Follow us on Pinterest
*Re-post if you like this MSCC article…thanks.