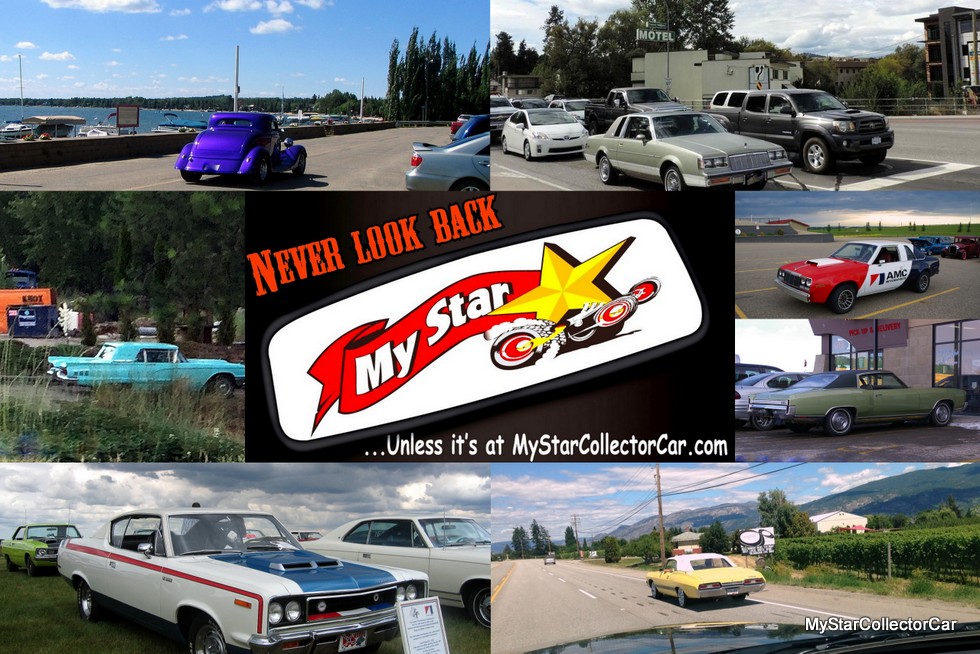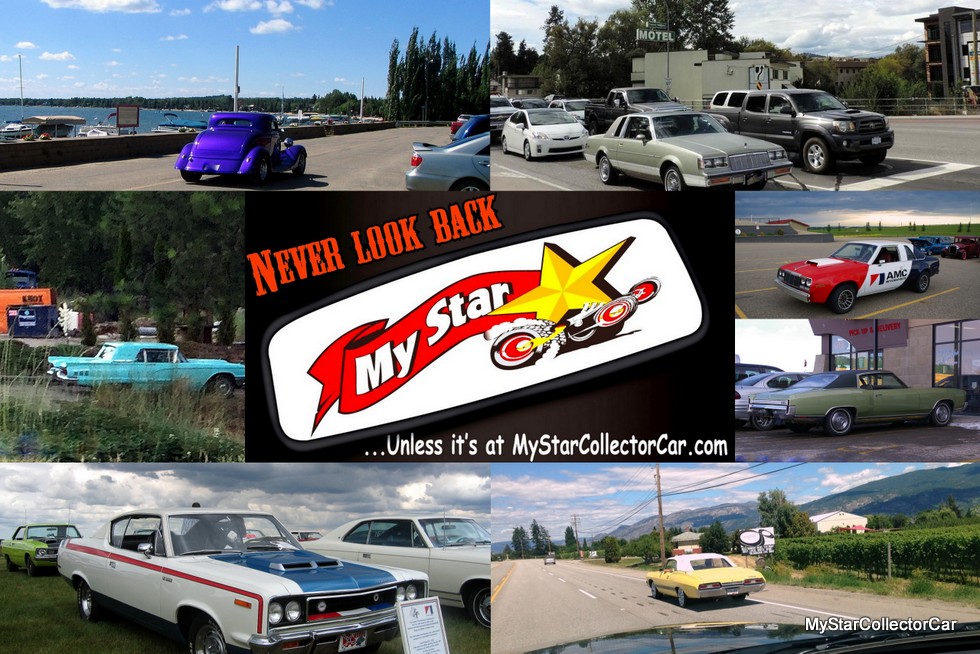 MSCC FEBRUARY 12 STAR OF THE WEEK: AMC CONCORD—MUSCLE COMES IN MANY FORMS
The term muscle car conjures up many mental images.
Most of those images look like a GTO, Chevelle SS 396, Torino GTA, Road Runner, Charger RT, Buick GS, Max Wedge Polara, Mercury Cyclone, Plymouth GTX or Olds 442.   
Those may be the standard versions of a muscle car but there are other forms of muscle cars from other manufacturers and other decades.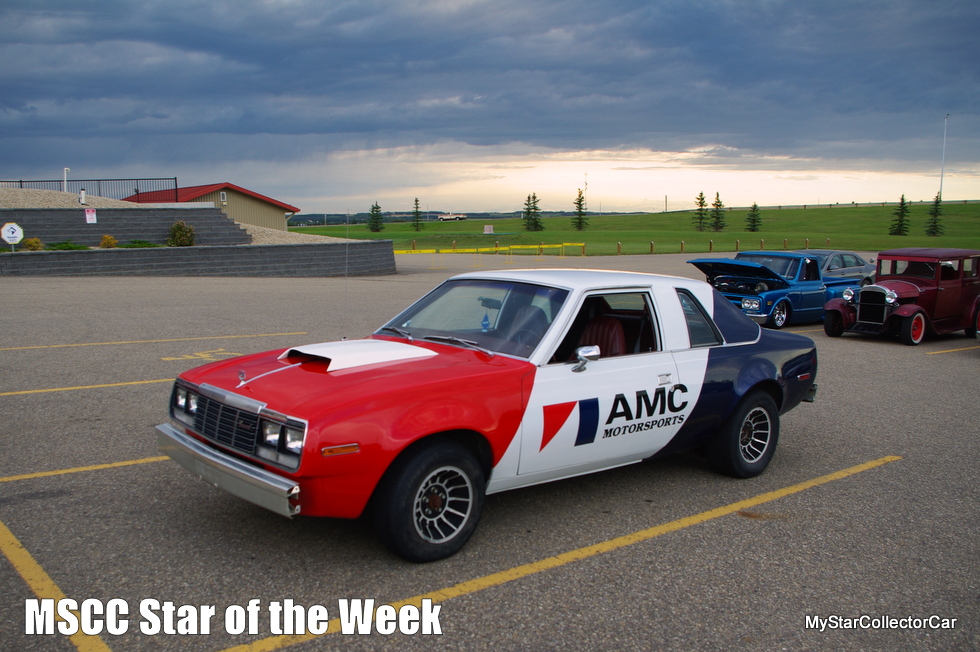 They look like the MSCC Star of the Week AMC Concord because muscle comes in many forms.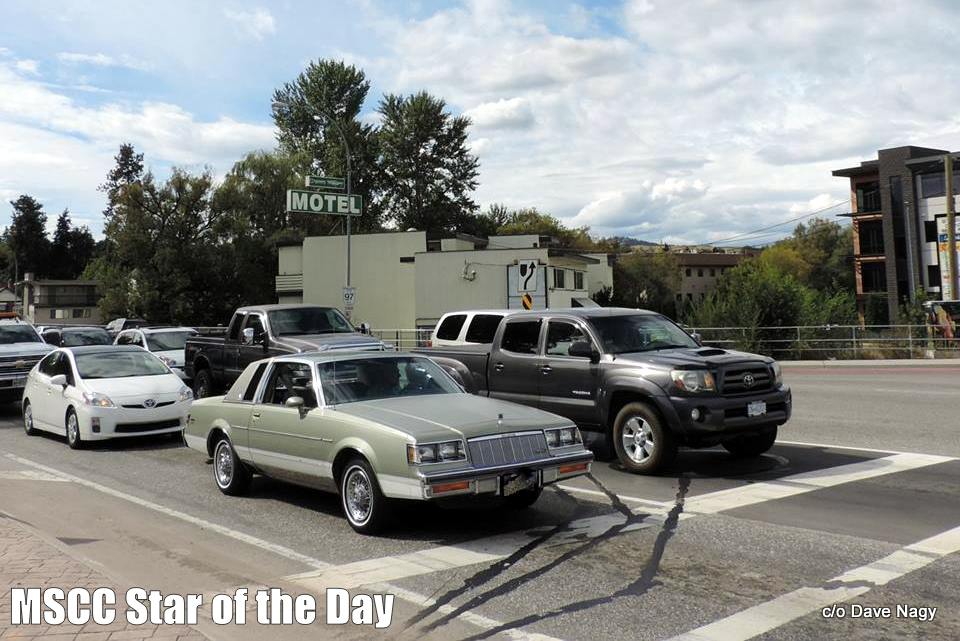 MSCC FEBRUARY 11 STAR OF THE DAY: '80s IRON—IT JUST GETS COOLER
The 1980s lacked many things.
The music was painful, TV was bleak and there's nothing to cling to for historical occasions—Band Aid wouldn't make the cut as a great sequel to Woodstock.
Cars were on the cusp of becoming interesting again but in general, car guys aren't pining for the return of the 1982 Toyota Celica Supra.
That doesn't mean this 80s Buick wasn't outstanding in this street scene from last summer because 80s iron just keeps getting cooler.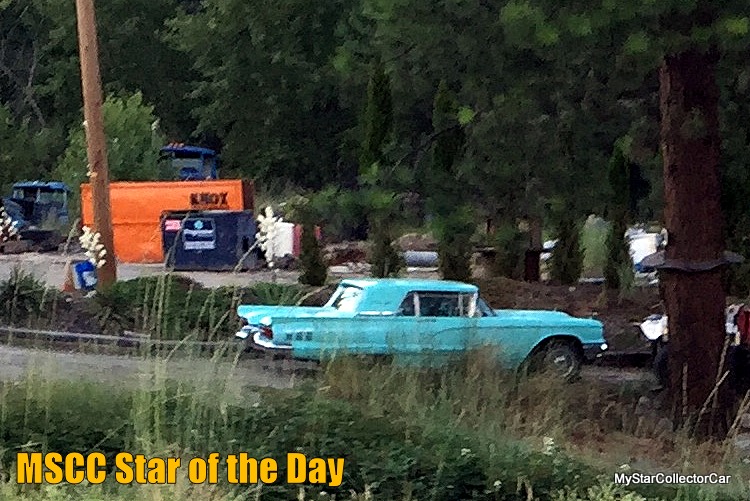 MSCC FEBRUARY 10 STAR OF THE DAY: '60 SQUAREBIRD—QUICK ON THE CAMERA
You'll see a lot of old iron in a year but you'll only photograph a fraction of them.
Other cars will get in the way, big trucks will block your shot, trees are a problem, highway speeds will take you flying past your best chance at a picture—these are all factors.  
You won't capture all your old iron moments even if you have phenomenal reflexes.
That's why the MSCC Star of the Day '60 Thunderbird is a great moment because someone was quick on the camera.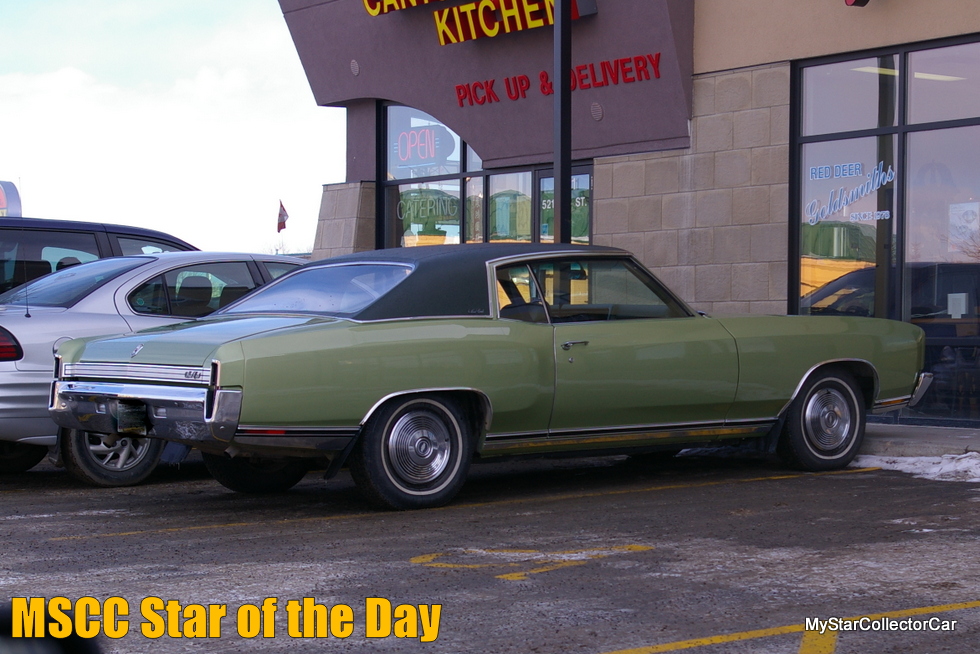 MSCC FEBRUARY 9 STAR OF THE DAY: FIRST GEN MONTE CARLO—WHAT'S THE STORY TEN YEARS LATER
There are literally several hundred thousand photos in the MSCC files so occasionally a picture will raise some questions.
The older the picture, the more likely the questions arise and the biggest question is "where is the car" ten years later.
This Monte Carlo was out in the real world exactly ten years ago in February 2007 so it was exposed to salty roads, ice, cold weather—all the truly unique features of a typical winter.
The question is simple—what's the story (ten years later) behind the MSCC Star of the Day 1st Gen Monte Carlo?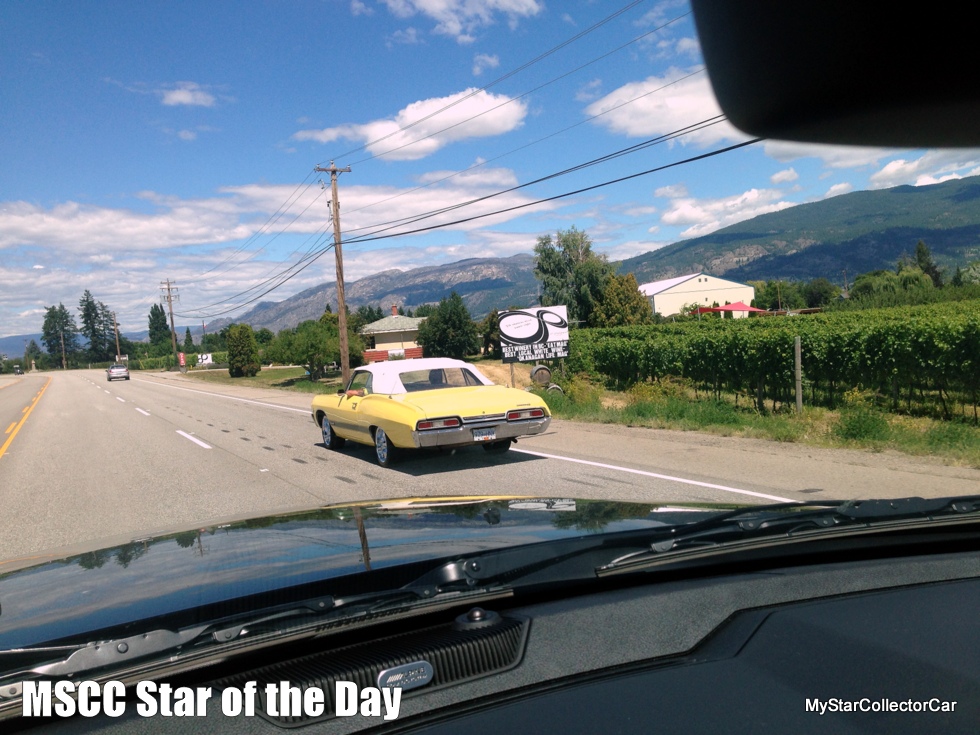 MSCC FEBRUARY 8 STAR OF THE DAY—THIS IS HOW YOU DO A ROAD TRIP
The road trip is a time-honored tradition but it's lost some of its style in the last 20 years.
There are too many gadgets in 2017 rides so the gut level road trip experience in a great road trip is lost.
It's been replaced with personal computers, smart phones, movies, games and cartoons on individual seat back TV screens, hot and cold seats, hot and cold cup holders—we've given up too much ground to the computer chip we barely look out the window these days.
That's why we need cars like this '67 Impala because this is how you do a road trip.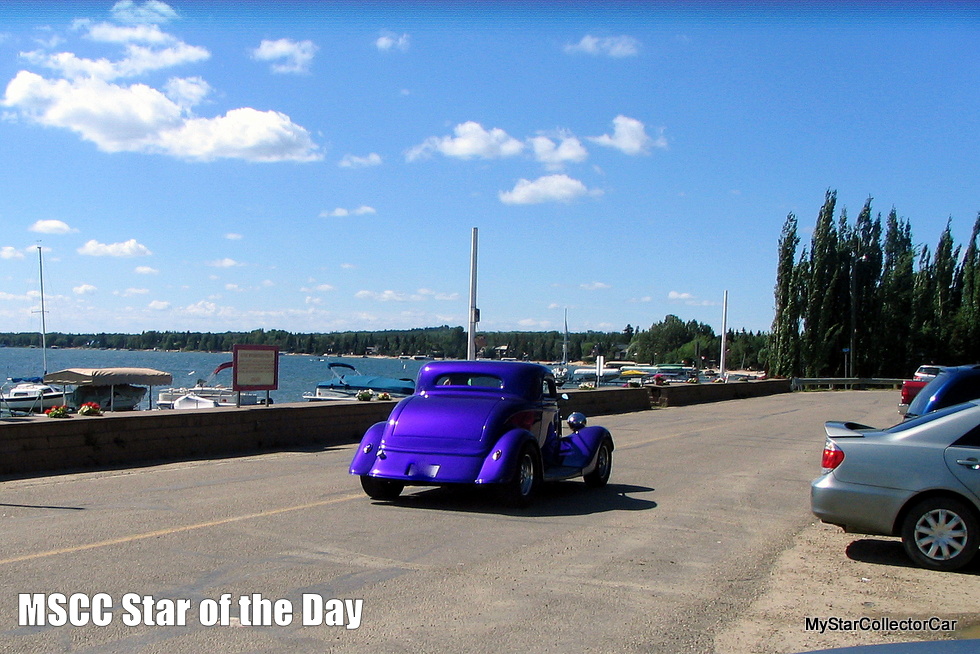 MSCC FEBRUARY 7 STAR OF THE DAY: '34 FORD 3 WINDOW—THE DEFINITIVE BLANK CANVAS FOR A CUSTOM RIDE
You can literally work with any platform when it comes to custom rides.
For example, you can put a 1st Gen 392 Hemi in an Isetta if that's a road you want to go down but definitely bring your fire suit to the party.
Custom rides are a personal expression but some cars were a perfect platform right from the factory.
Cars like this MSCC Star of the Day '34 Ford 3 window—the definitive blank canvas for a custom ride.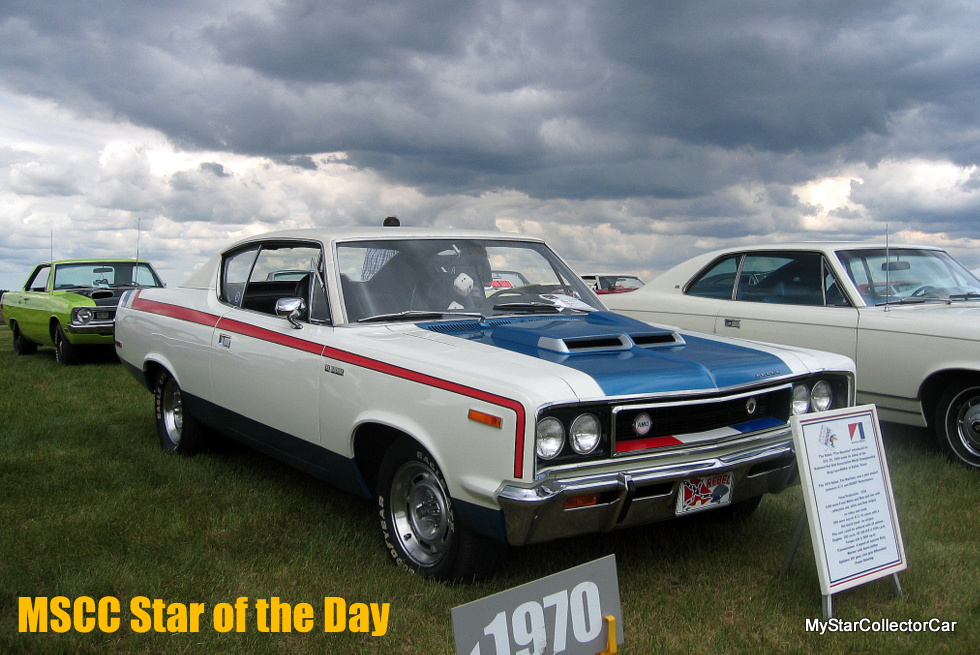 MSCC FEBRUARY 6 STAR OF THE DAY: '70 REBEL MACHINE—RED, WHITE AND BLUE MUSCLE
There once was a car company called American Motors and they were the underdog in the North American car game.
AMC was one of the most budget conscious builder in North America—they could give lessons in efficiency to any level of government you want to name—so they produced competitive cars on a budget.        
They wrapped themselves in the "can do" attitude that built the United States.
AMC built cars like MSCC Stars of the Day '70 Rebel Machine—the red, white and blue 70s muscle car.  
CLICK HERE to Like us on Facebook
CLICK HERE to Follow us on Twitter
CLICK HERE to Follow us on Pinterest