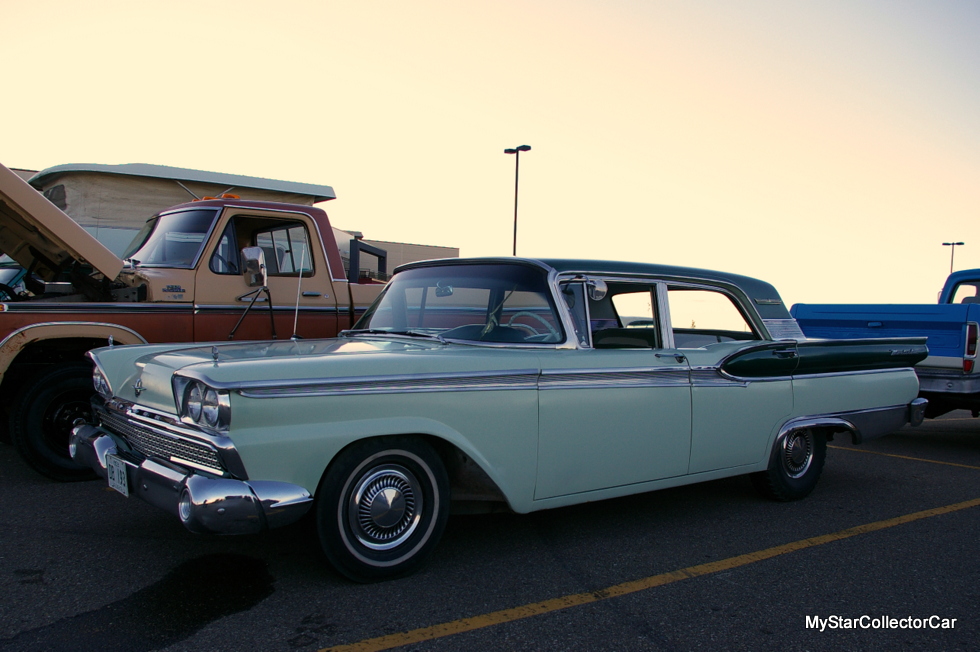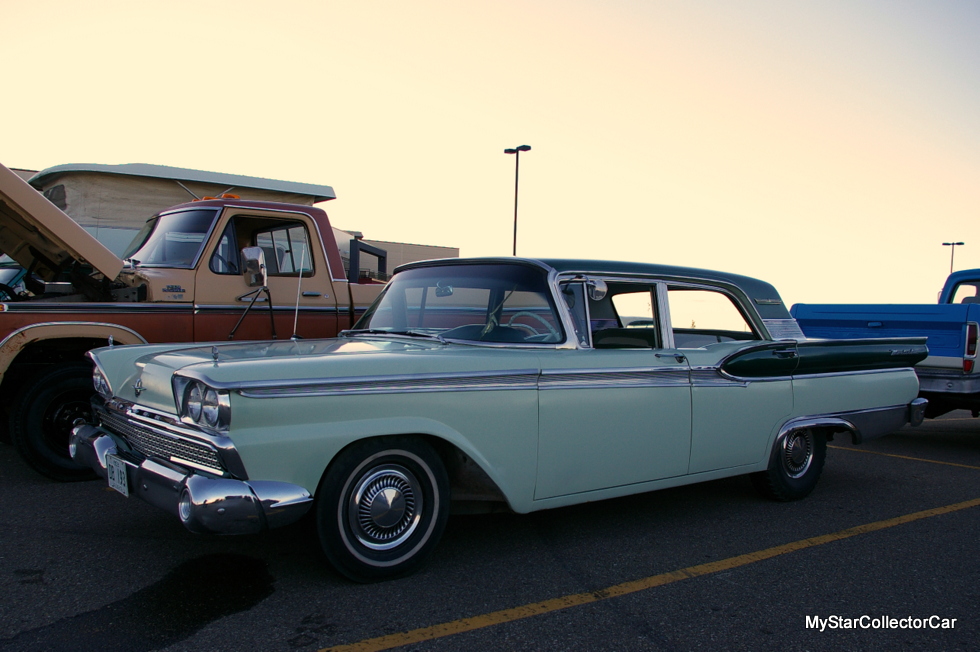 The Meteor was a Ford model that was built and sold only in Canada.
Eventually a 1965 trade agreement brought the US and Canadian auto manufacturing industry into alignment for cross-border production and trade.
'The US/Canada auto trade agreement ultimately meant the end of rebadged Canadian car models like the Meteor, but this Canuck Ford was alive and well in 1959.'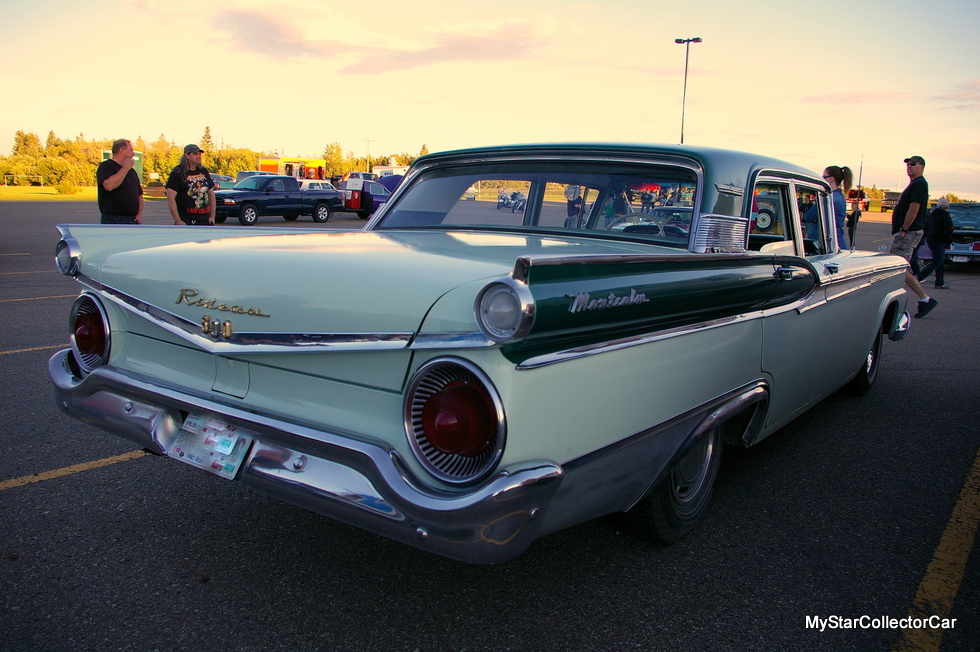 The other two names (Montcalm and Rideau) are French Canadian. Montcalm was a French general who lost his life in a 1759 battle with the British on the Plains of Abraham in Quebec. Rideau is French for curtain and the name of a river in eastern Canada with a waterfall that looks like a curtain.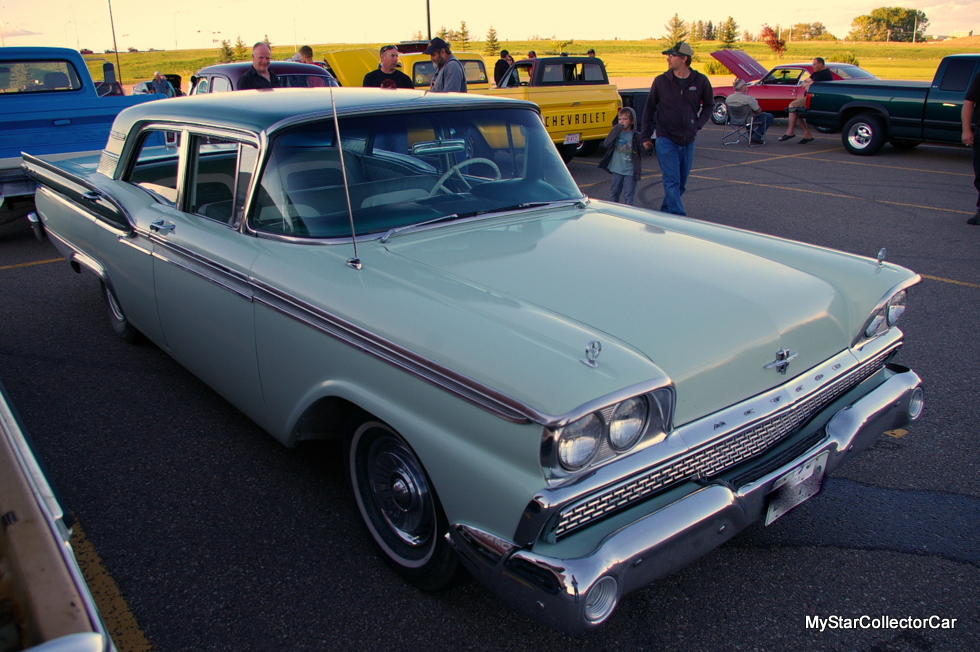 The two French names are an exotic touch on what is essentially a Ford sedan and presumably helped sell these cars to French Canadians.
However, many Meteor Montcalm Rideau 500s were sold in western Canada, including a 1959 Meteor four-door sedan currently owned by a young car guy named Keith Christensen. Keith purchased the car from the family of its original owner after the man passed away.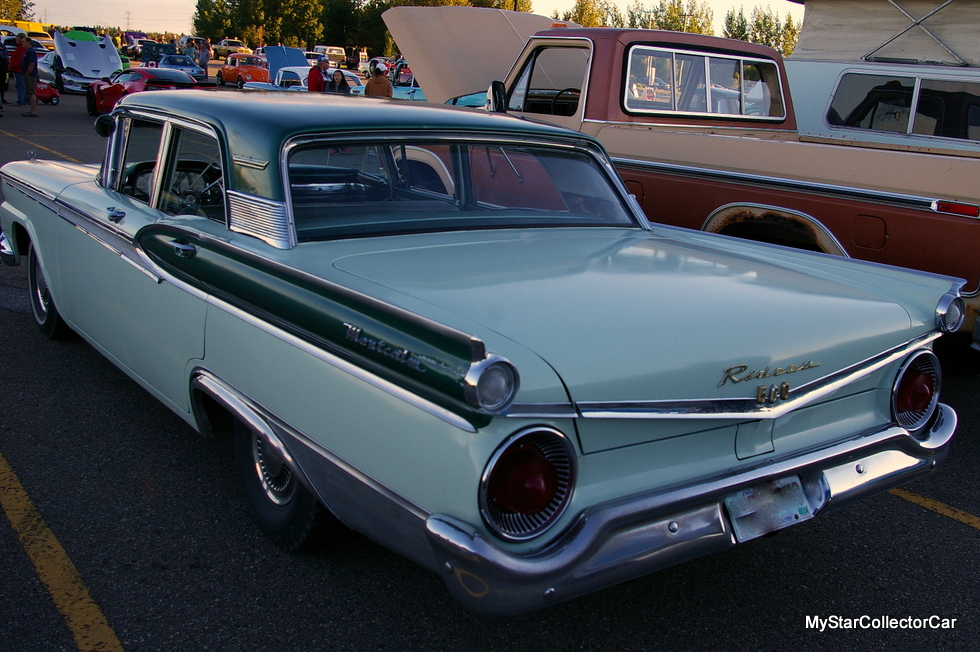 The '59 Meteor was the man's first and only new car purchase.  The original owner was described as a "car nut" by Keith, but he added that his family was not interested in the Meteor so it was listed on a popular online buy/sell website. Keith seized his opportunity to purchase a car built long before he was even born.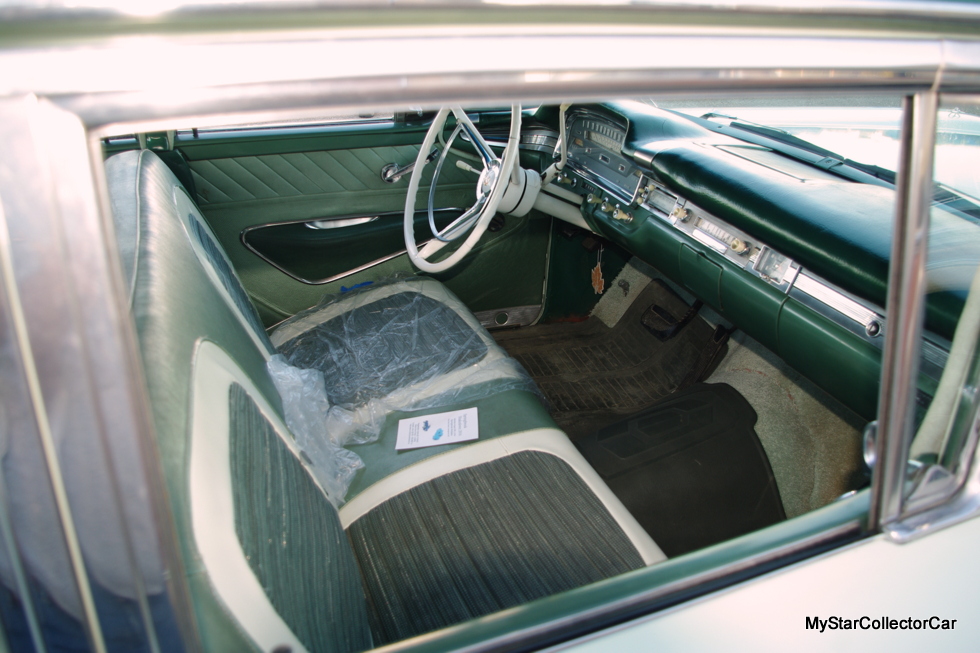 Keith has always been a Ford guy and the upscale Canuck Ford from the Fabulous Fifties had plenty of curb appeal for him. The Meteor had sat idle in storage while the owner's family sorted out its future, so it needed some work to fire it up.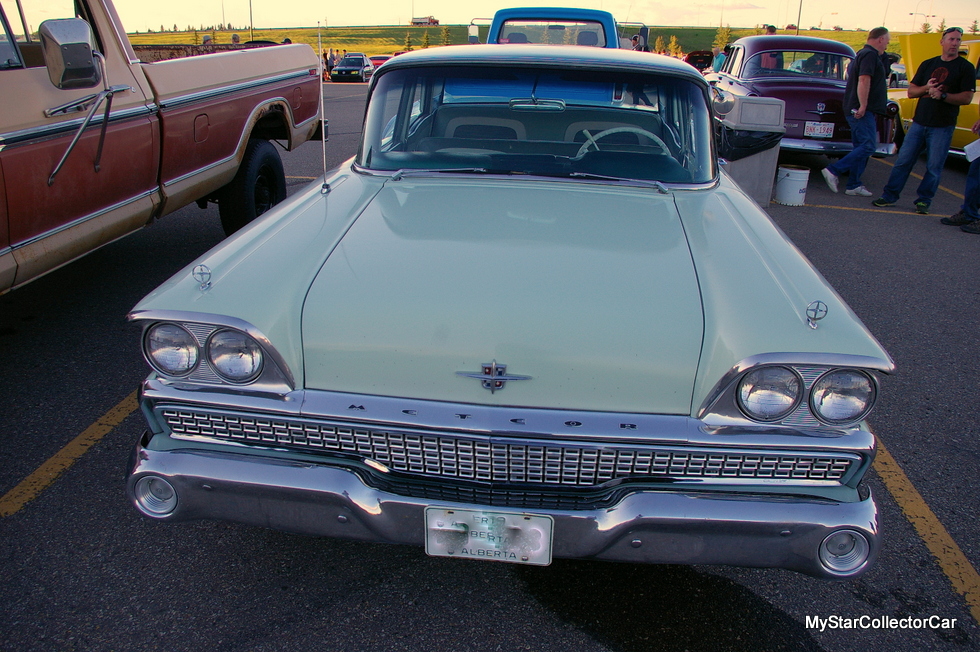 The entire fuel system was compromised so Keith replaced the fuel tank, fuel pump and carb on the Meteor before he could get the engine ready to run.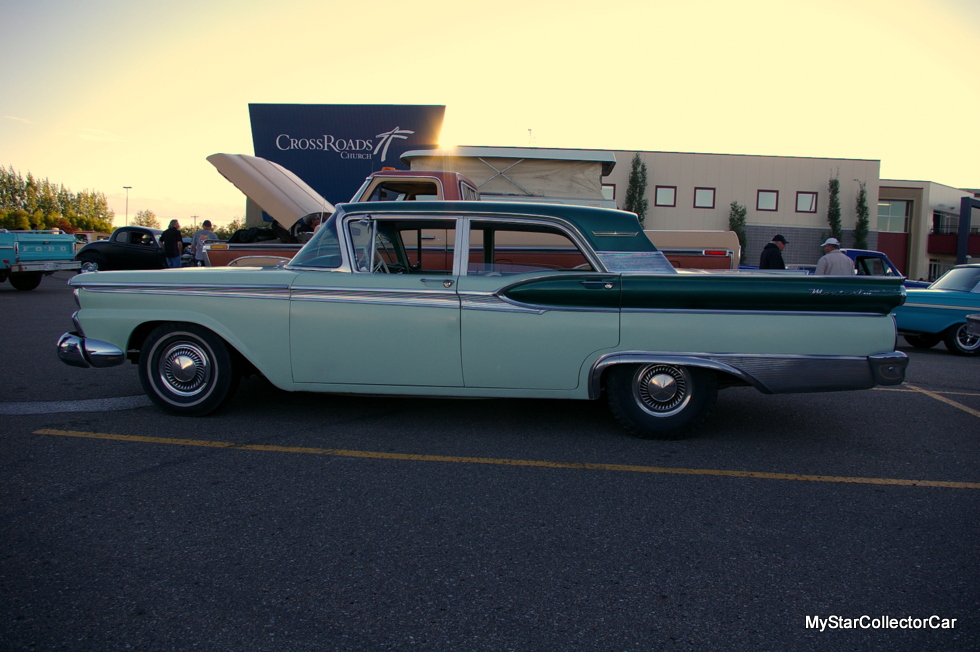 The car is essentially in its original condition and has a few extra appointments because the Rideau 500 models were the Canadian equivalent of the higher end Fords in 1959. It has its original 332 cubic engine bolted up to its factory two-speed automatic transmission and is a steady performer on the road.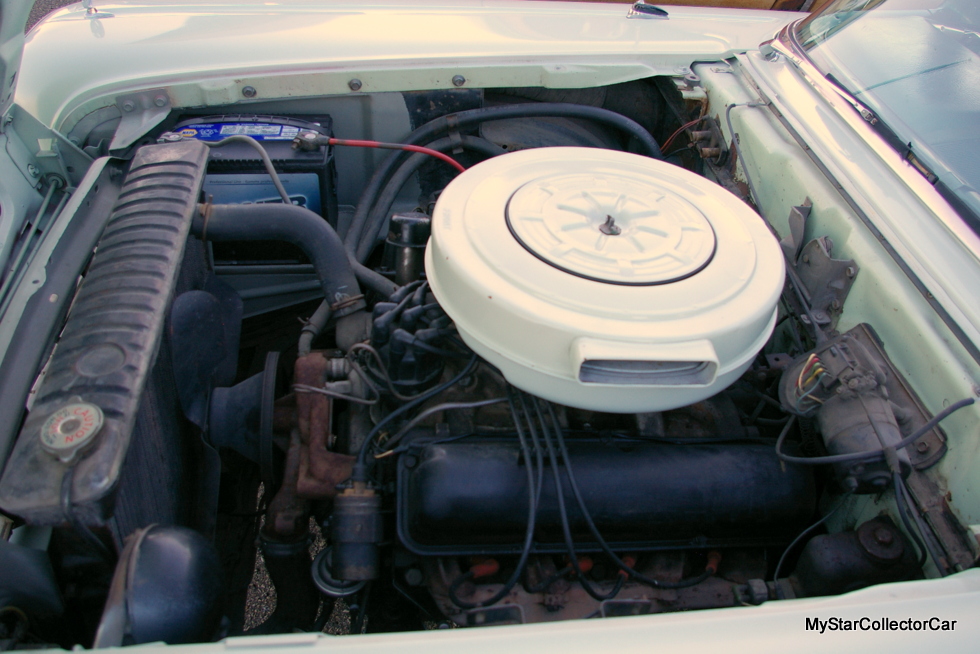 The trim package on the Meteor is also an indication of its upscale status because there is plenty of factory bling on Keith's car. The extra bright work is a trademark of an earlier automotive era when more stainless and chrome meant the car was not a base model.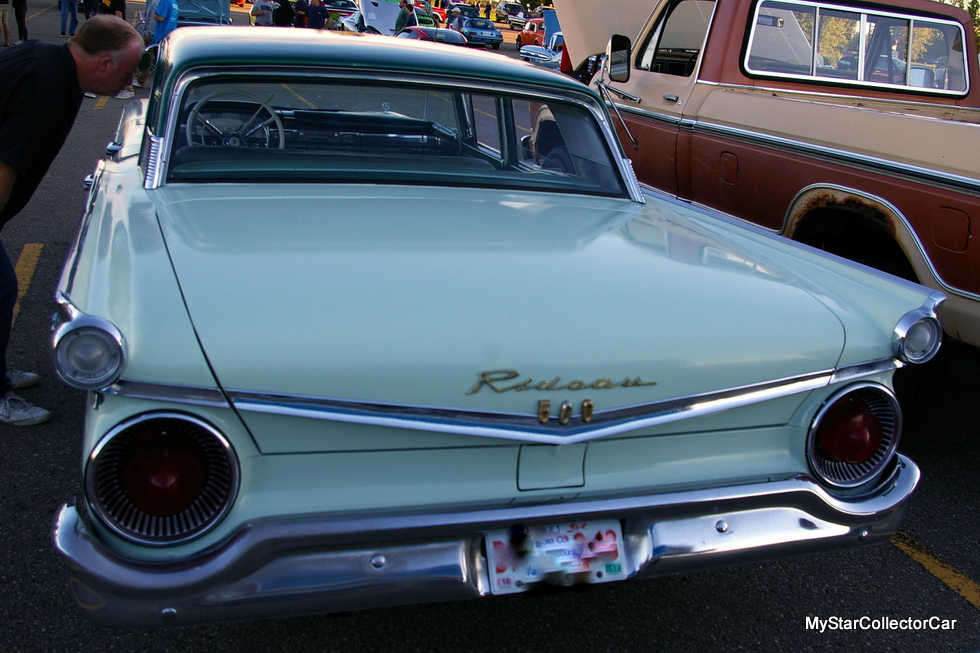 Keith had a young mechanic who inspected his Meteor and suggested that Keith "bag and slam the car".  The term is car guy slang for lowering the car and adding an air bag suspension to an older vehicle and it fell on deaf ears with Keith.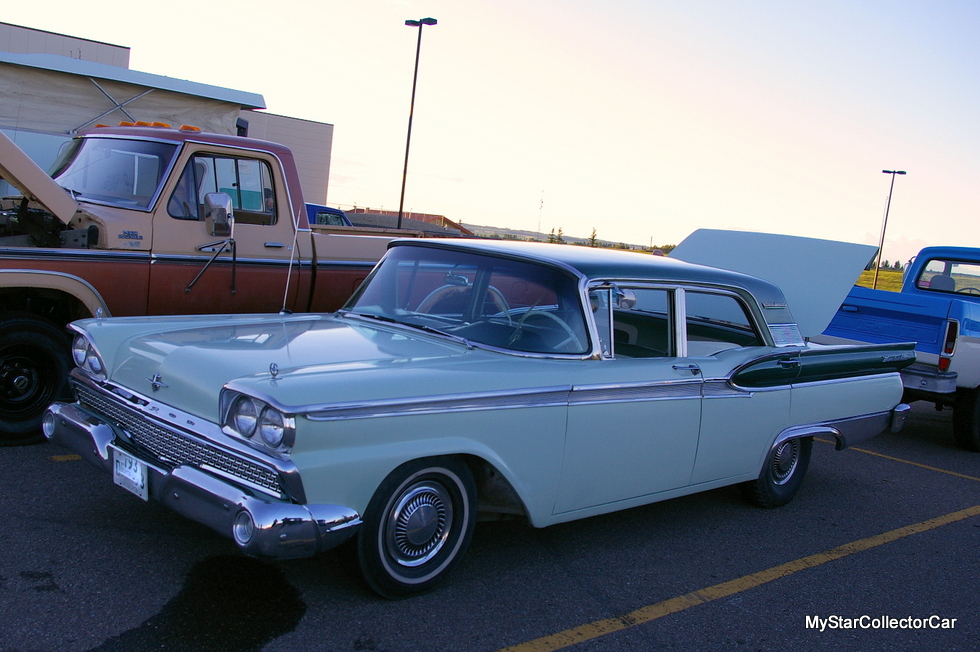 He will keep the car in its original condition and will not alter it beyond radial tires for better handling on the road.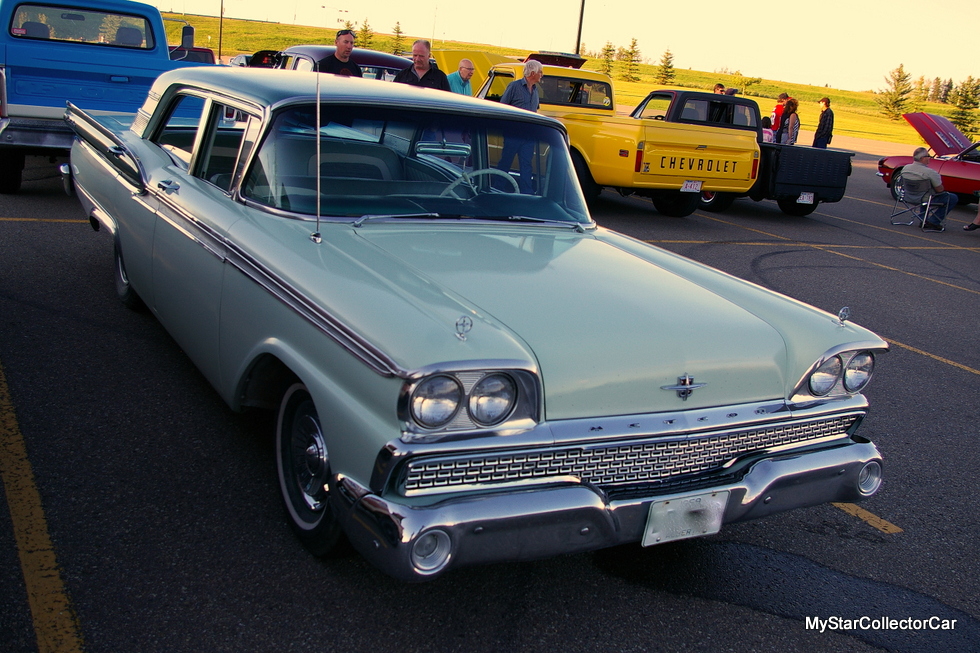 'Keith admits that he gets a lot of double-takes from people and told MSCC that "nobody expects a guy my age to own a car like this Meteor".
Jim Sutherland
CLICK HERE to Like us on Facebook
CLICK HERE to Follow us on Twitter
CLICK HERE to Follow us on Pinterest
**Please re-post this if you like it.