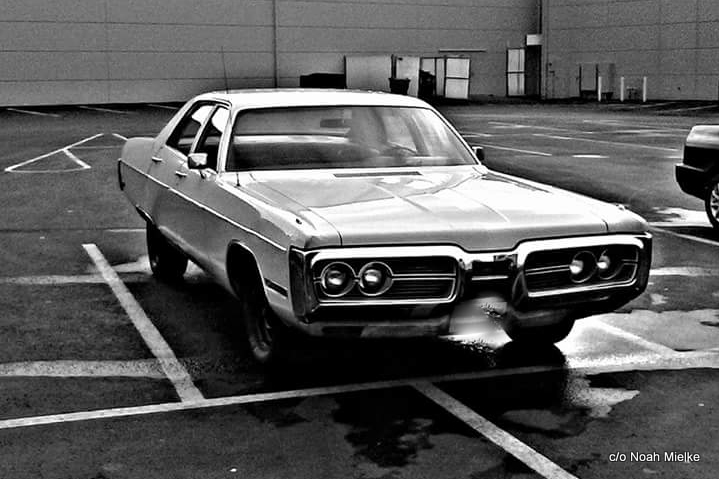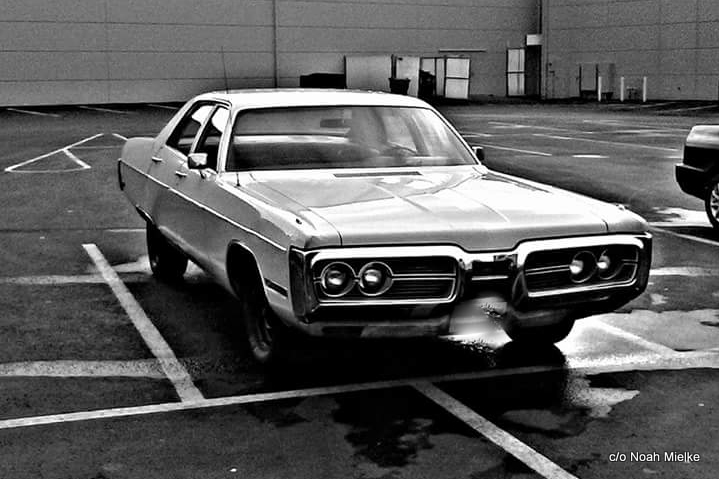 Valentine's Day is the make or break day for relationships.
You can do the socially correct thing with flowers and a night out but that's the easy way because it plays to the female half of the equation.
Guys are a lot more complicated unless there are four wheels in the mix and this 1972 Fury III named Horton is a great example of how a solid marriage works.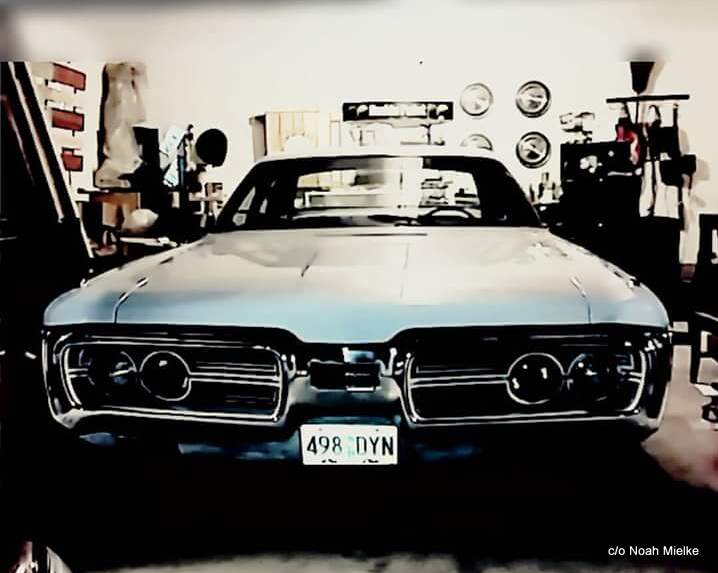 Noah Mielke is the proud owner of this big C-body Mopar sedan and the first thing he did was explain the nickname and the history: "It was named Horton by my youngest since it's big like an elephant. I do know that it was a detective's car not sure if it was specifically a cop car when I checked the VIN it was a bank sale car. They had a lot of back stock after gas prices shot up and it was made in July, 1972. It also has cloth seats, AC, cruise control, auto shut off headlights when you park it and disc brakes. It doesn-t have the monster motor – it's the classic live forever drive train 360 v8 727 tranny 8 3/4 rear end."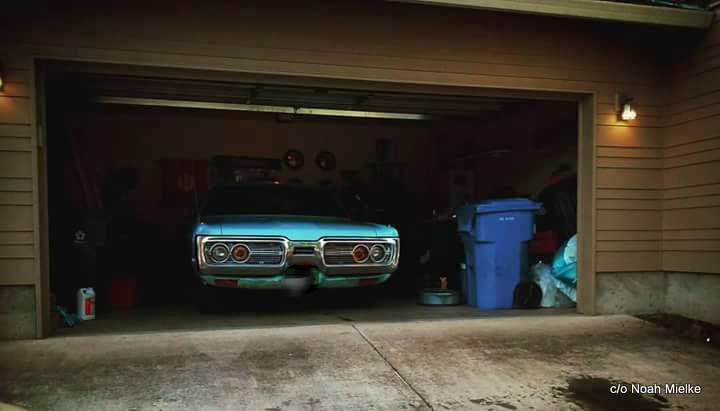 Noah was always a fan of the big Mopes thanks to a family connection so that's why he owns one: "My grandfather had one and the price was right. When I got to the owner's house it was immaculate. He had to borrow his granddaughter's digital camera and it was bad quality so it made it look bad online but in person it was perfect. He was a hardcore Mopar guy and the detective who had used it on the force then bought the car when they retired it. I got the car with 75000 miles on it".
He's had a long history with the car: "I have owned it since 2008 it was my regular driver over the years by 2012 I was racking up 100 miles a day driving it to work".

This is where the romance part of the narrative crept in, "In 2014 my fiancé was having her 35th birthday so I wanted to propose. I figured the best way to show her I was serious was to buy her a ring and the Land Rover she had always wanted so I sold my Fury. I made a deal with the buyer not to pick it up until after she had her birthday. She was blown away—totally worth it. My brother in law filmed the whole thing and posted it on You Tube."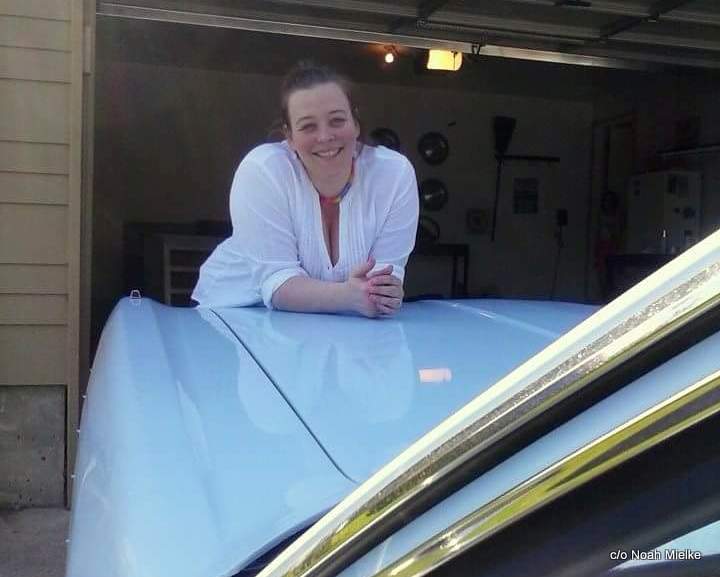 Cori never forgot Noah's sacrifice: "This year she bought me the Fury back it was pretty amazing. Definitely never selling it again. I didn't realize how much of an impact on the kids it was until I saw their reaction to having it back. I've had a lot of Mopars but this car has locked its self into my dream car category".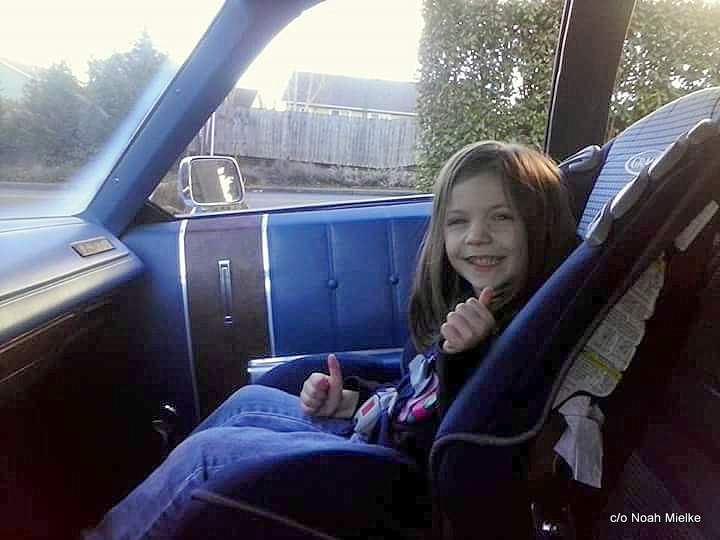 Noah did a few things to the big Fury over the years: "I had a spare mechanical fuel pump from the original owner I installed after I bought it. In 2013, I cracked the gas tank and rear leaf springs over a crazy rough construction area. I replaced the gas tank with a NASCAR style 32-gallon tank that I cut through the trunk floor with a frame. I put heavy duty rear leaves that a place in Oklahoma made to spec based off those super duty hemi leaf springs. They are a hundred pounds apiece and put in more modern gas shocks with coils in the back too.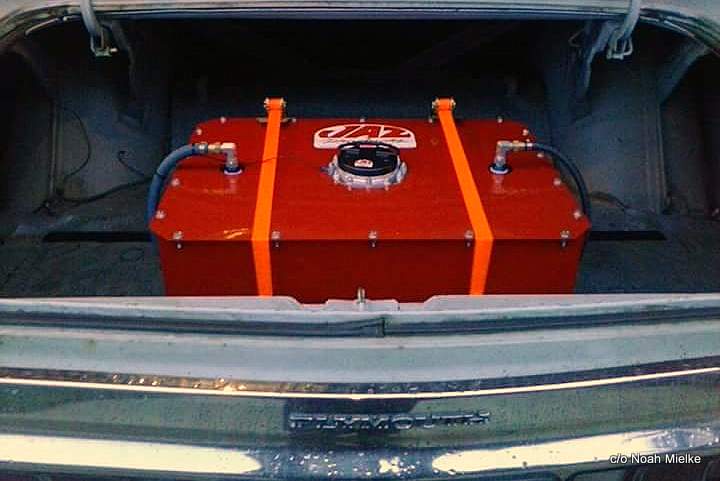 I found a place on the east coast that still makes ambers so I replaced the high beams with amber lights. I bought bf radial white letter 245 75 15 all around.  It took some years to want to touch the dash but I gave in and found a good shop to install my stereo and used all the original speaker areas so it doesn't look funny. An exhaust shop did a great job giving me dual exhaust that dumps at axles."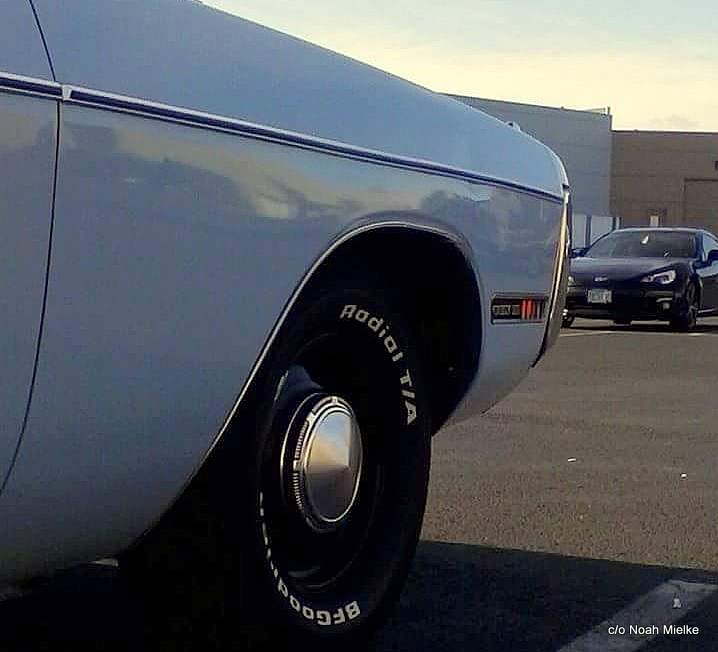 Noah is totally sold on the performance of his Fury: "It's incredibly fast once you're at sixty. Sounds amazing. The car settles well at high speed on country roads. I've driven it in rain, snow, fog and sunshine. It might be how many years I've had it but I prefer driving it in those conditions."
This C-body attracts people: "I get quite a bit of attention which is funny—it's no 'Cuda but its almost rarer now and its 18ft length and almost seven-foot  wide stance gets noticed. I did a standing burnout for some kids that were checking out the car and proceeded to crawl it down the street sideways while they cheered. When I stopped at the light I hadn't noticed an older cop sitting at the light watching me. When I looked over and saw him i turned white totally freaked me out and the cop just gave me a thumbs up. I drove the rest of the way home light-headed."
Noah doesn't treat it like a trailer queen: "I've driven it from Spokane, Washington to Hillsboro, Oregon I've put countless miles on it and I even enjoyed watching it roll over its first 100,000.  Many trips to the beach too."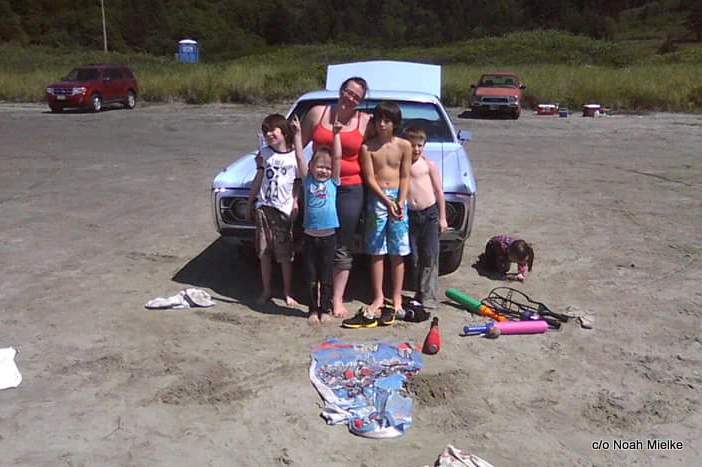 Noah has some long term plans for his beloved car now that his wife put it back in his hands: "My plan is to repaint inside out in standard gloss black. The drive train is old but I think I can pump another ten years out of it and save for a modern 392 with a manual. I want to get a period correct black interior with console. That would fit my dreams and my style."
That's how the perfect Valentine's Day story ends.
**Here's the You Tube link with Noah's proposal – make sure you watch it.

Jerry Sutherland
CLICK HERE to Like us on Facebook
CLICK HERE to Follow us on Twitter
CLICK HERE to Follow us on Pinterest
Please re-post if you enjoyed this article