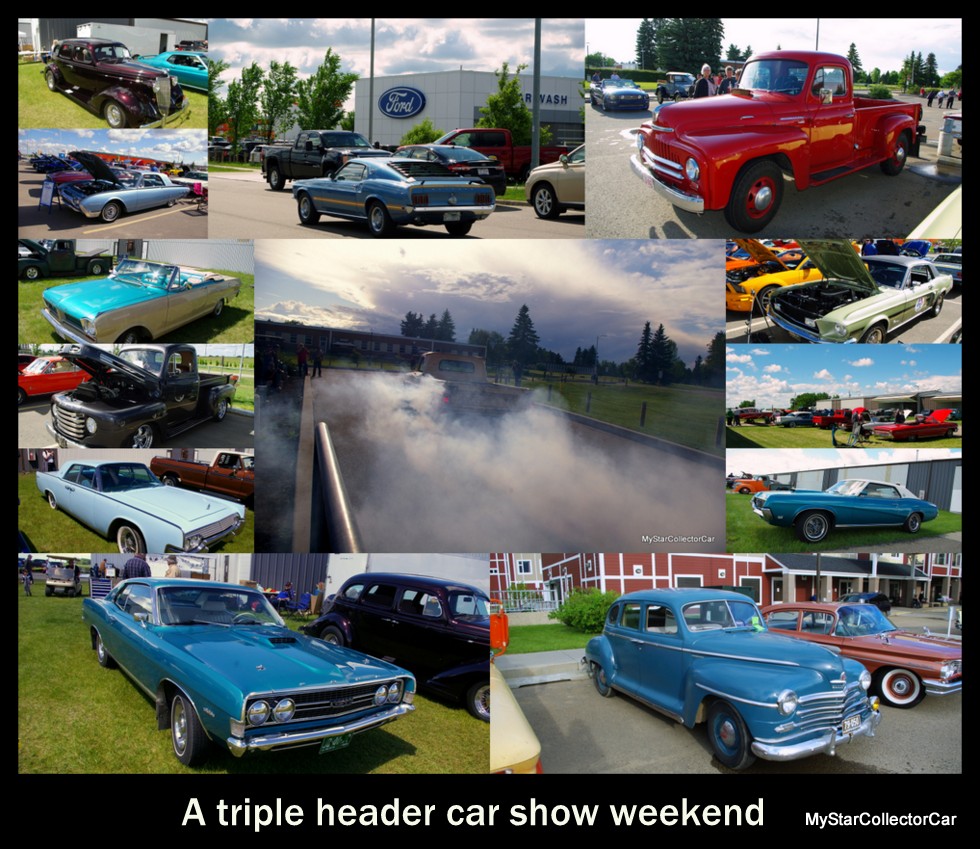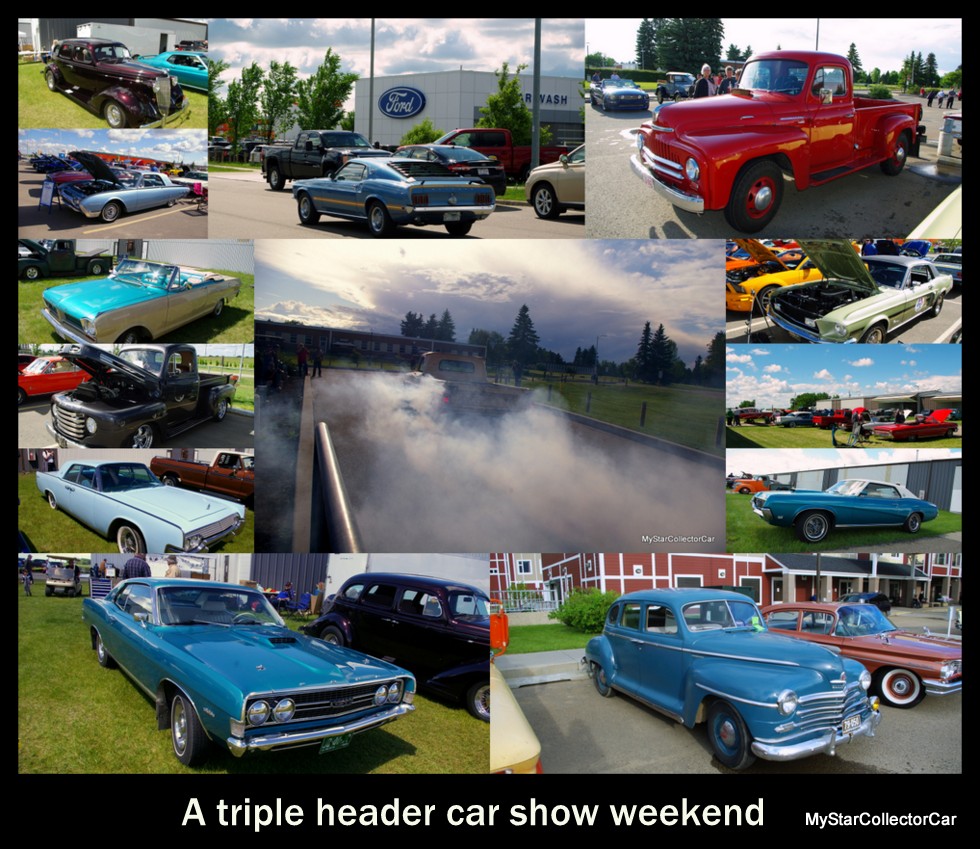 There is nothing better than a car show here at MyStarCollectorCar-except for three car shows in two days.
The automotive trifecta began on Friday night in Red Deer, Alberta at the Michener Extendicare, then included Saturday shows at Cam Clark Ford in Airdrie, Alberta with the Alberta Mustang Association show, and concluded with the Mountain View Pistons show at the Olds airport.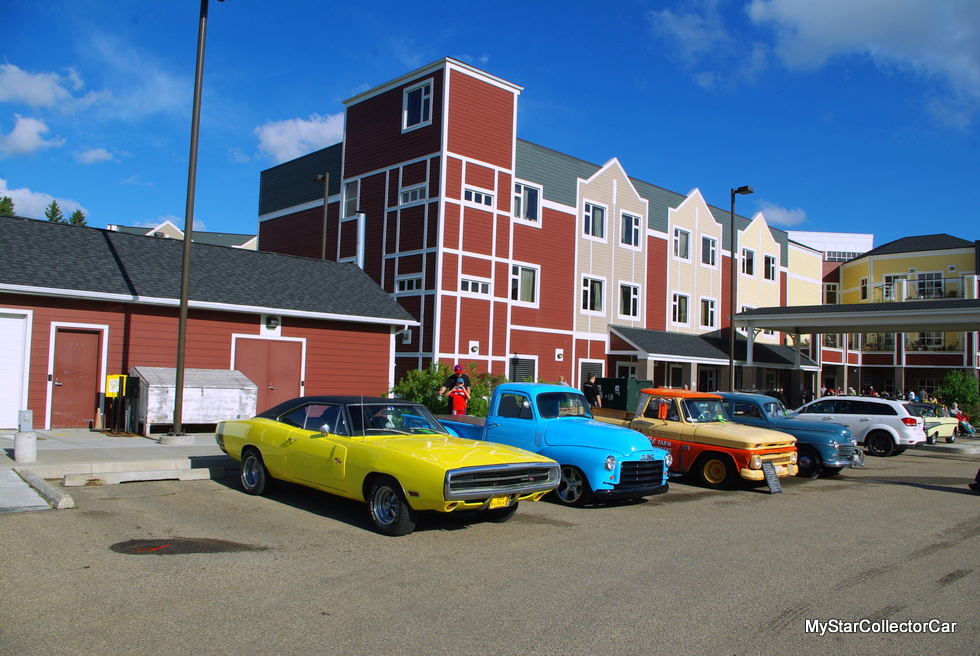 The Michener Extendicare show included a family heirloom story about a 1950 International Harvester pickup truck that bonded a grandfather to his grandson and will be featured in a future MyStarCollector Car story.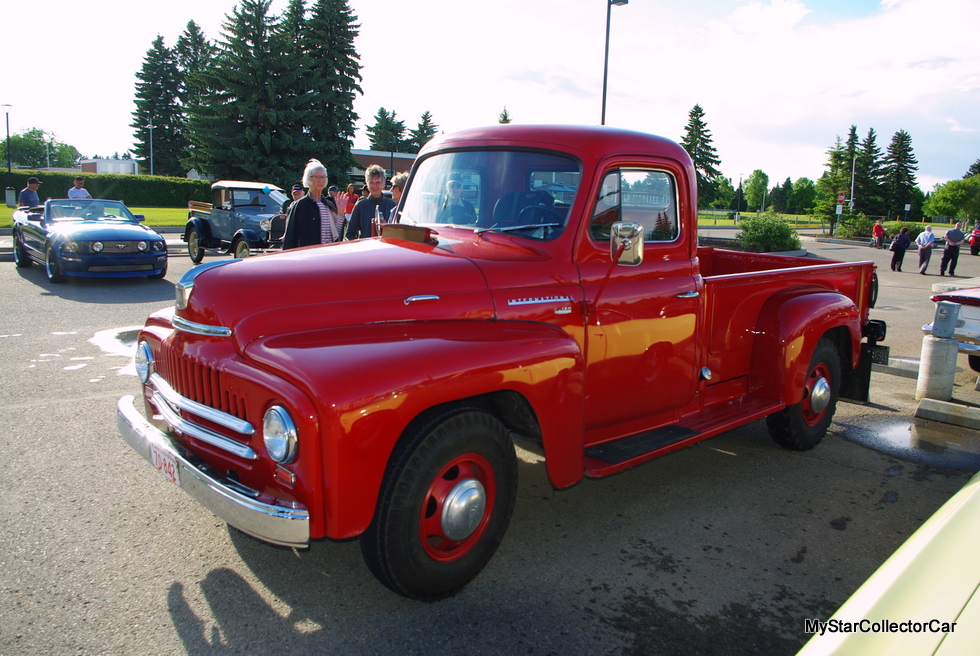 Another personal story from the Michener show involved a 1948 Plymouth sedan that was gifted by its previous owner to its new owners because he knew they were the right people for his beloved car. MyStarCollectorCar readers will be able to find out why and how he gave the Plymouth to them in a future article.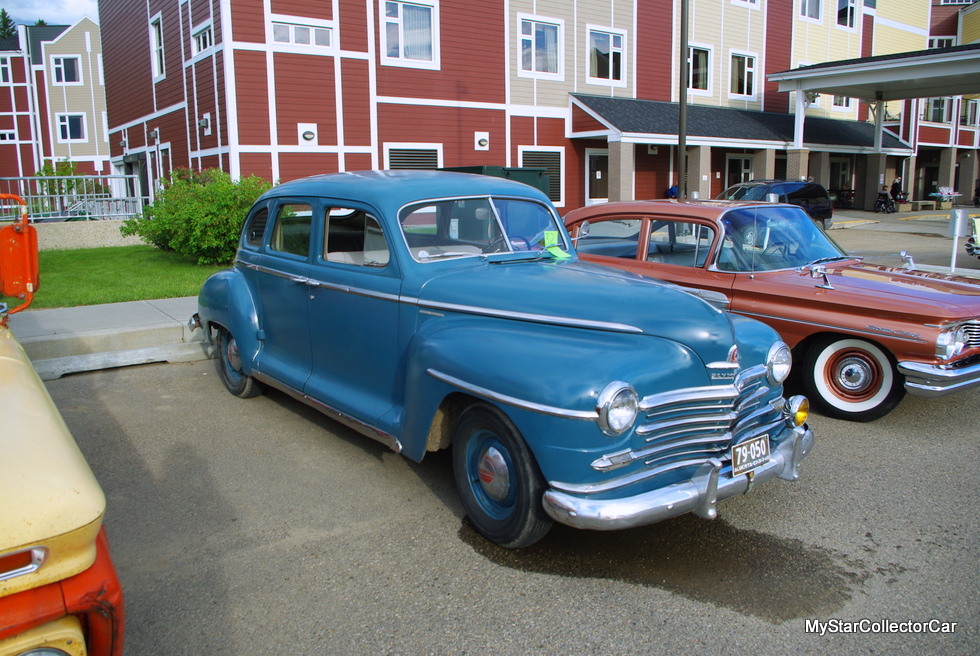 The Michener show ended on a high note with several smoke shows that excited onlookers and were much better than fireworks that Friday evening.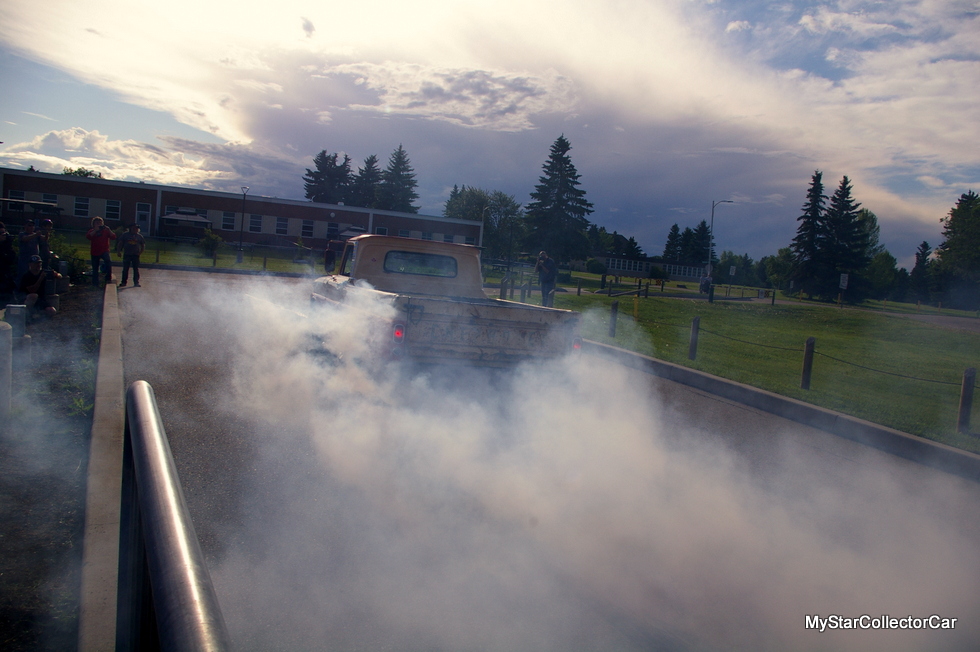 A visit to the Alberta Mustang Association show at Cam Clark Airdrie was in the cards on Saturday as the second part of the MyStarCollectorCar car show triple header.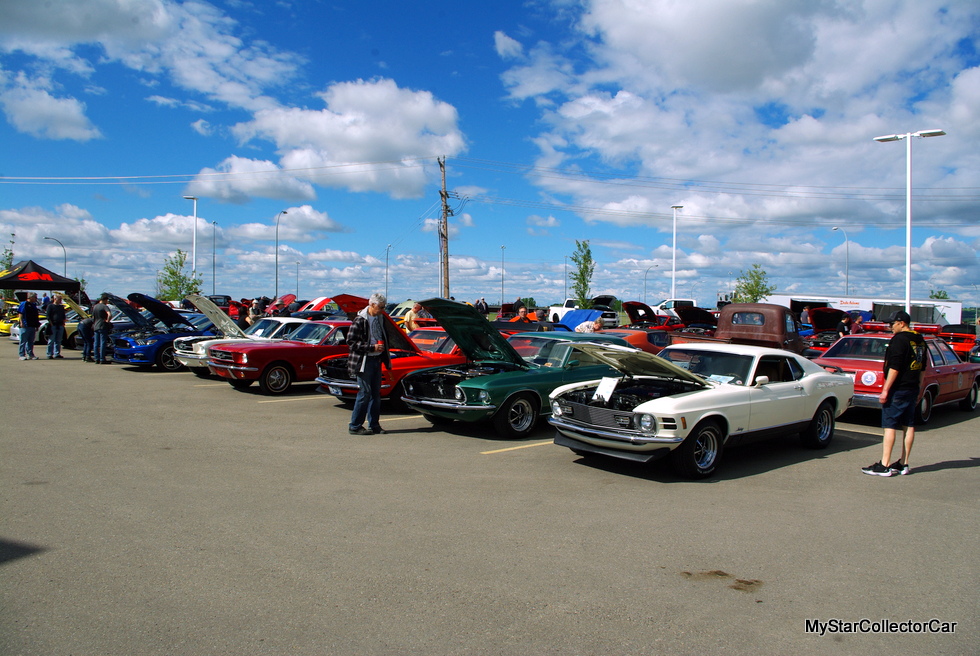 However, the show was not limited to Mustangs and included a few special guests like a custom 1947 Ford F-47 with a few very cool twists and turns that made this stylish Ford pickup into a rock star at any show.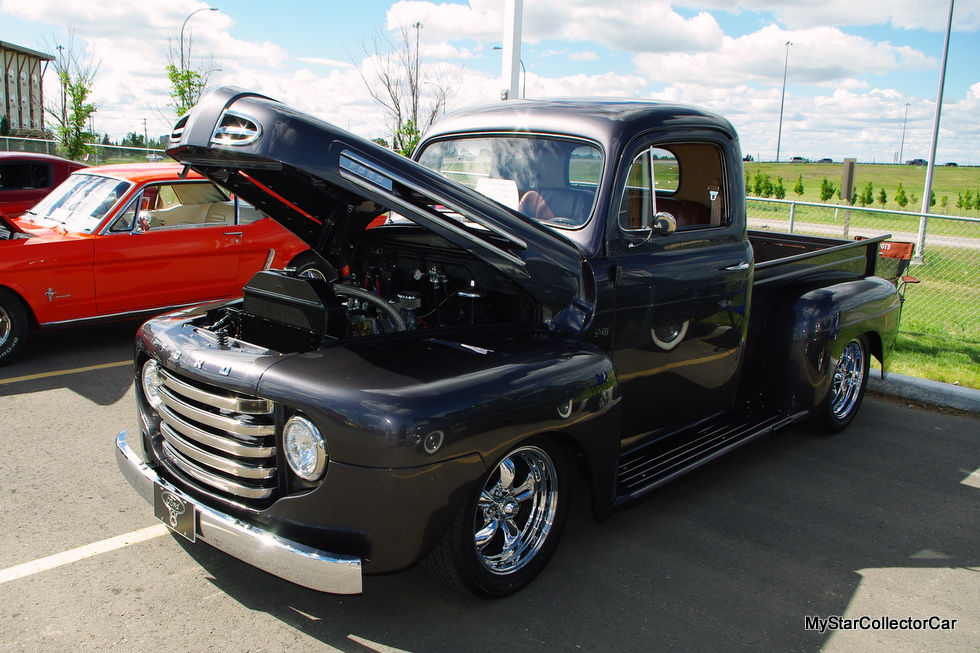 The details about this truck's transformation into one of the nicest resto mods on the planet that is still powered by the famous (and period-correct) flathead Ford engine will be revealed in a future MyStarCollector article.
A 1962 Thunderbird was a special guest at the Cam Clark Airdrie show and this beauty looked like it just left the showroom. The Bullet Bird was a stunning example of original early 1960s automotive style and its owner was more than willing to share his reasons why he chose to buy the T-Bird.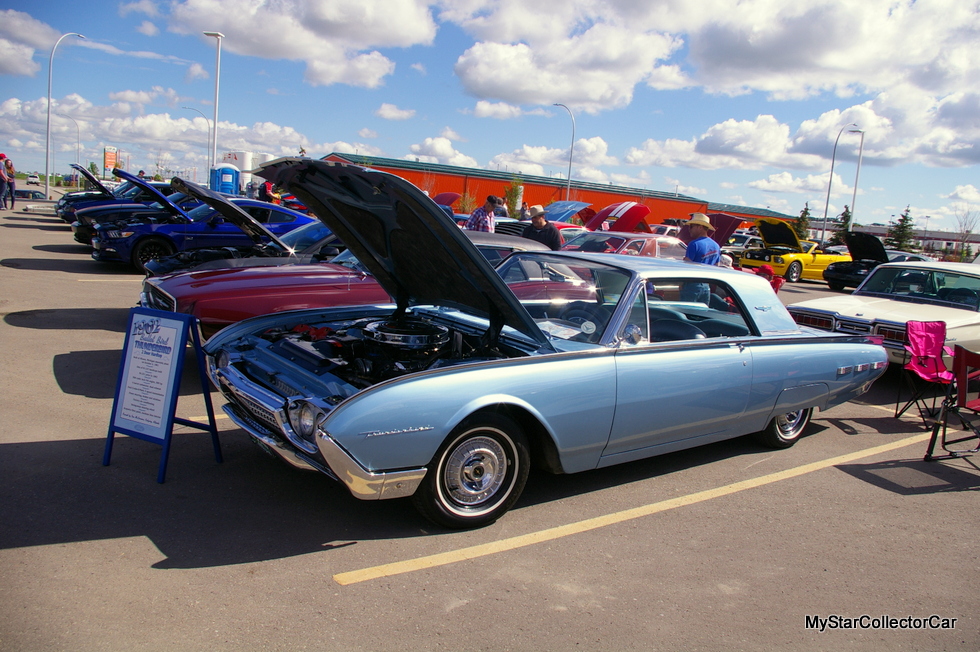 The other crucial ingredient in his narrative was how he chose to use this classic bird on the road. All questions about this '62 T-Bird will be answered in a future MyStarCollectorCar feature.
One cannot attend an Alberta Mustang Association show and leave without a Mustang story so we included a very rare 1968 Mustang GT/CS in the mix.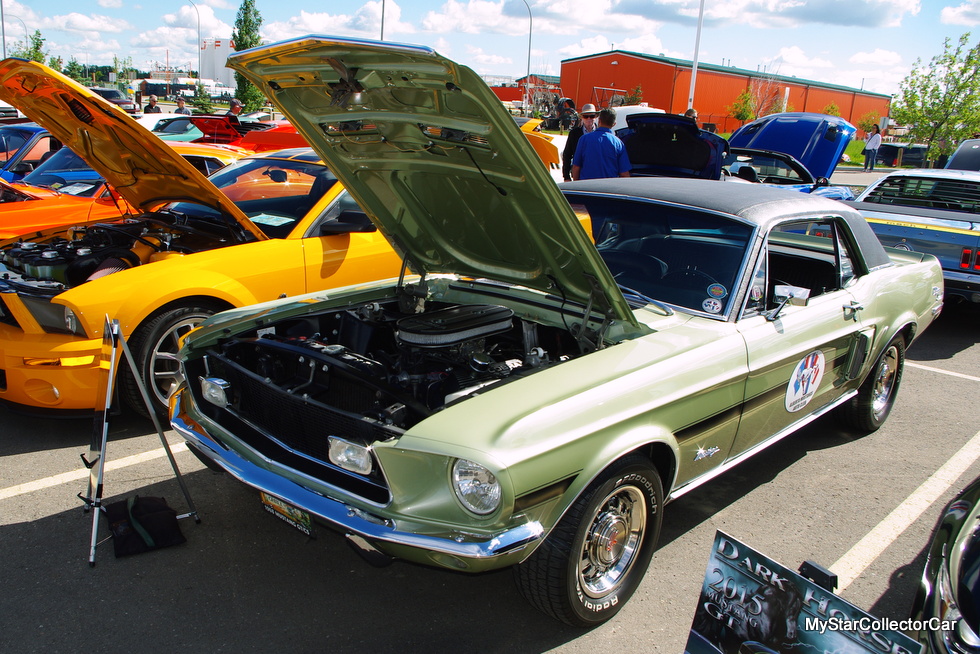 This iconic pony car was restored by a very hands-on owner who did a massive reconstruction on his California Special Mustang. MyStarCollectorCar readers will be able to learn all about the process in a future article.
The Cam Clark Airdrie show was followed by a trip down the road to the Olds airport for the 14th Annual Mountain View Pistons Car Show. The airport location of the event added to the atmosphere and allowed the organizers to organize the event with plenty of room for the entrants.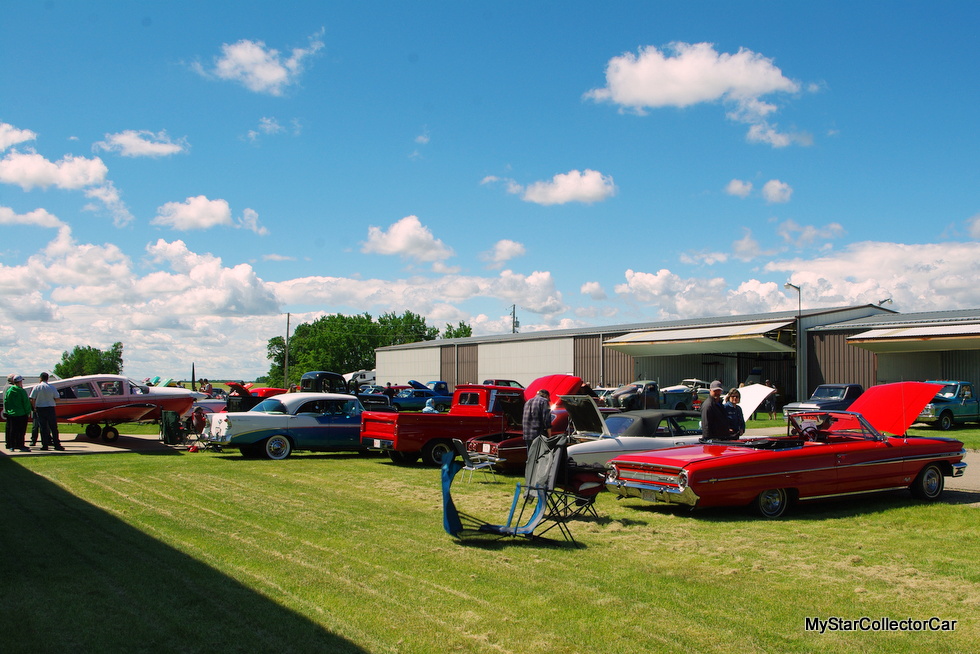 A 1963 Acadian Beaumont convertible is a long name for a vehicle that was only built for the Canadian market so a drop top version is an even rarer model for Canuck customers when one considers a country with long winters and short summers in its weather patterns.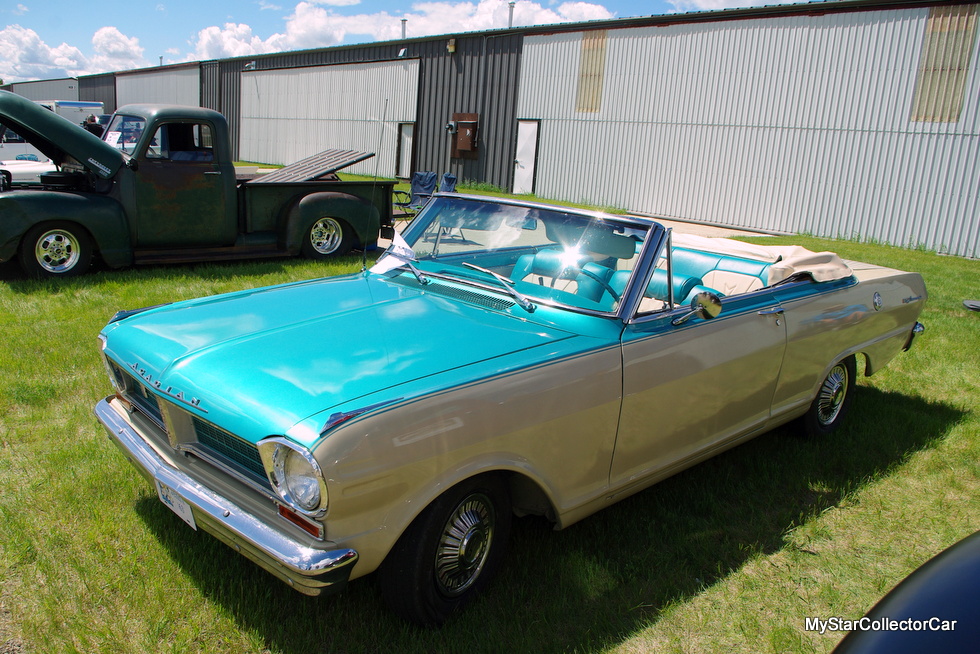 Nevertheless, there was a '63 Acadian Beaumont convertible at the Olds show and MyStarCollectorCar was able to gather all of the details about the little Canuck classic for a future story.
There were also two vintage vehicles that were one-owner cars at the Olds show. The first was a 1969 Cougar 428 Cobra Jet with only 38,000 original miles on its odometer. This remarkable car was still in excellent condition and looked like it just left the factory 50 years ago.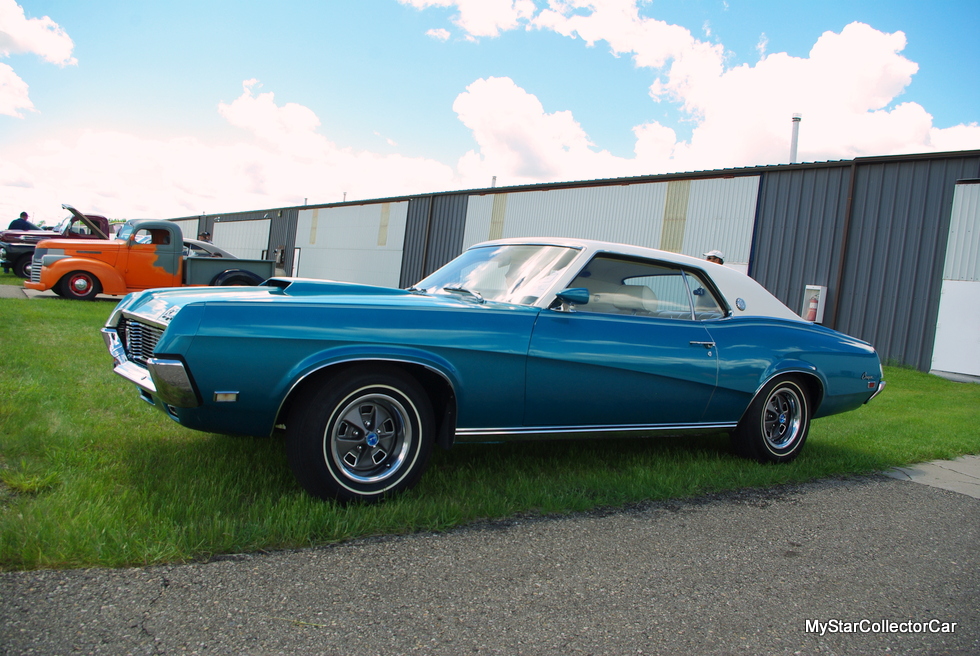 The '69 Cougar was owned by a couple who looked after it since Day One and they were willing to share their story with MyStarCollectorCar for a future feature.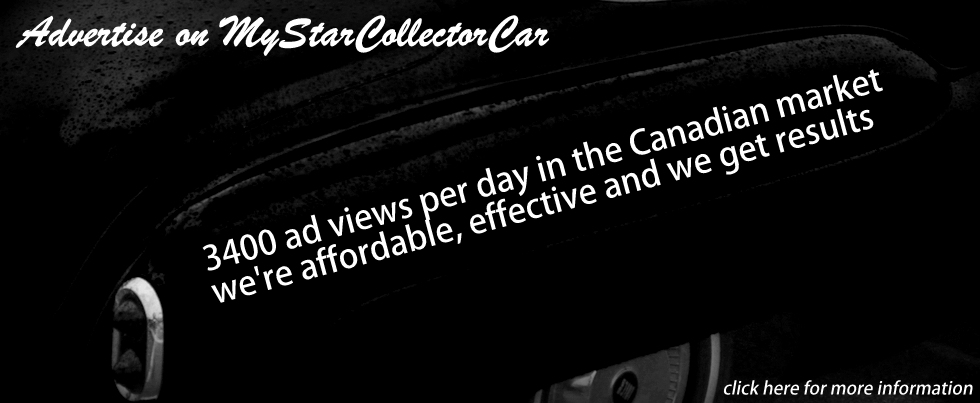 The second original owner entry that grabbed our attention at the Olds show was a 1968 Ford Torino GT still equipped with its factory high performance 390 V-8 and four-speed manual transmission. The Torino's one and only owner was able to explain why and how his car was able to survive 51 years of ownership that included his purchase as a young guy who loved life in the fast lane. Spoiler alert: he is still OK with life in the fast lane behind the wheel of his '68 Torino.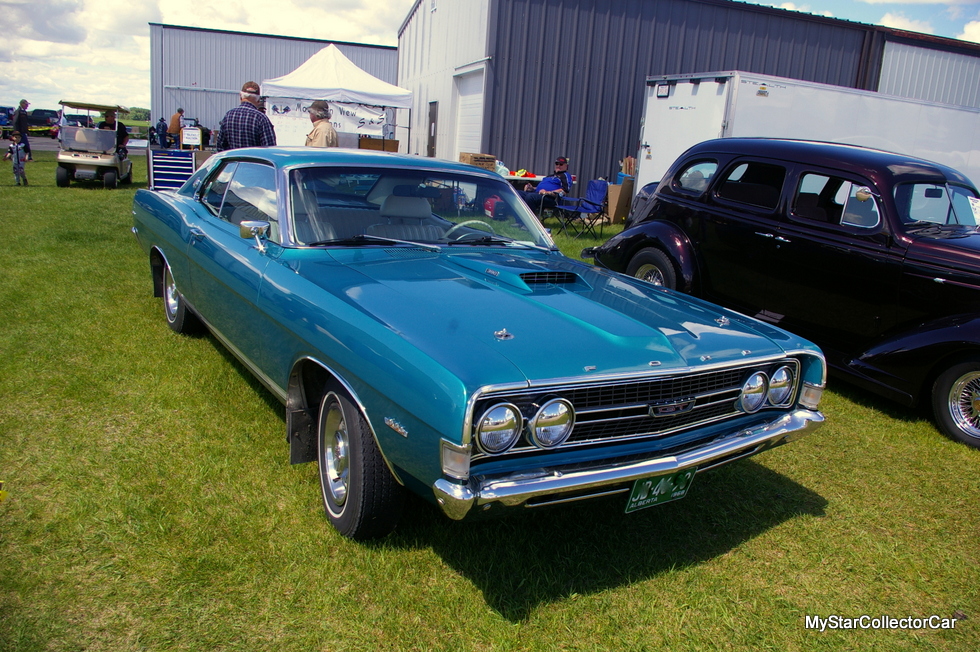 MyStarCollectorCar will answer all of the questions about how he and his Torino have stayed together for over 50 years in a future article.
A 1961 Lincoln Continental was a large-and-in-charge guest at the Olds show and had a long history with its current owners, albeit with a few detours in the road along the way.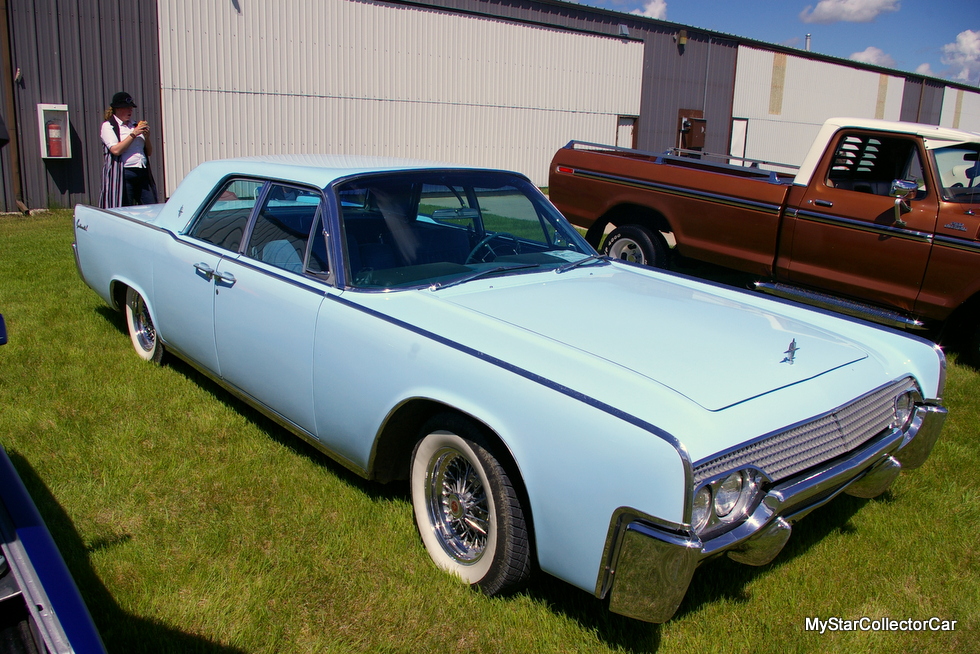 The car found its way to them after a series of life events that occurred over the past several decades and MyStarCollectorCar will provide our readers with the story in a future piece.
The weekend doubleheader provided plenty of good reasons to attend both shows, including our last addition: a custom 1937 Nash Lafayette 400 sedan with a great back story behind its transformation into one of the coolest resto mods at the Olds show.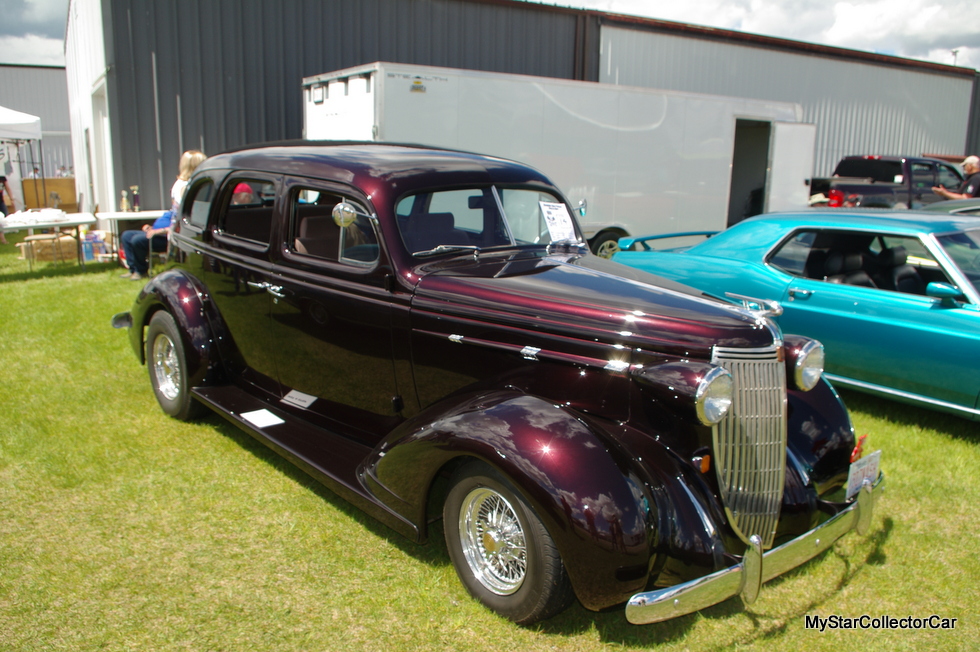 The '37 Nash was a story about friendship and loyalty that included the stylish custom sedan in the mix and extended beyond the death of one of the two car guy friends who were involved in the project. Find out how the car now honors the memory of its former owner in a future MyStarCollectorCar article. 
BY: Jim Sutherland
Jim Sutherland is a veteran automotive writer whose work has been published by many major print and online publications. The list includes Calgary Herald, The Truth About Cars, Red Deer Advocate, RPM Magazine, Edmonton Journal, Montreal Gazette, Windsor Star, Vancouver Province, and Post Media Wheels Section.