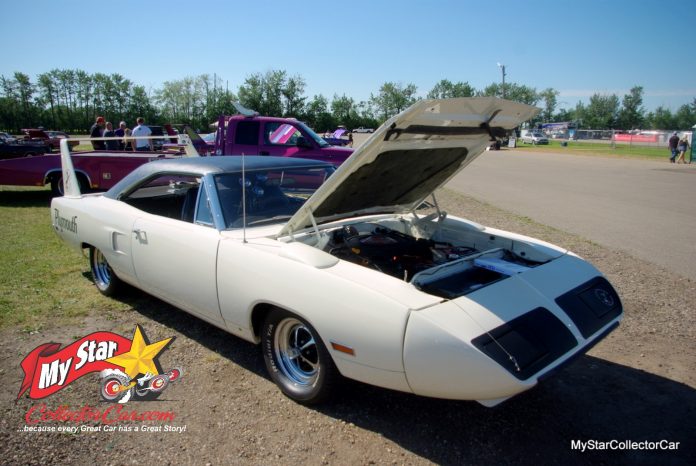 The Mopar wing cars have hit the stratosphere in market values because they're rare historical vehicles with a giant cool factor.
Bob Jennings is the owner of this well-travelled Superbird. He's heard the arguments against driving a work of automotive art over some of the worst roads in North America, but he's a man who clearly travels his own road in life—even if the road is terrible.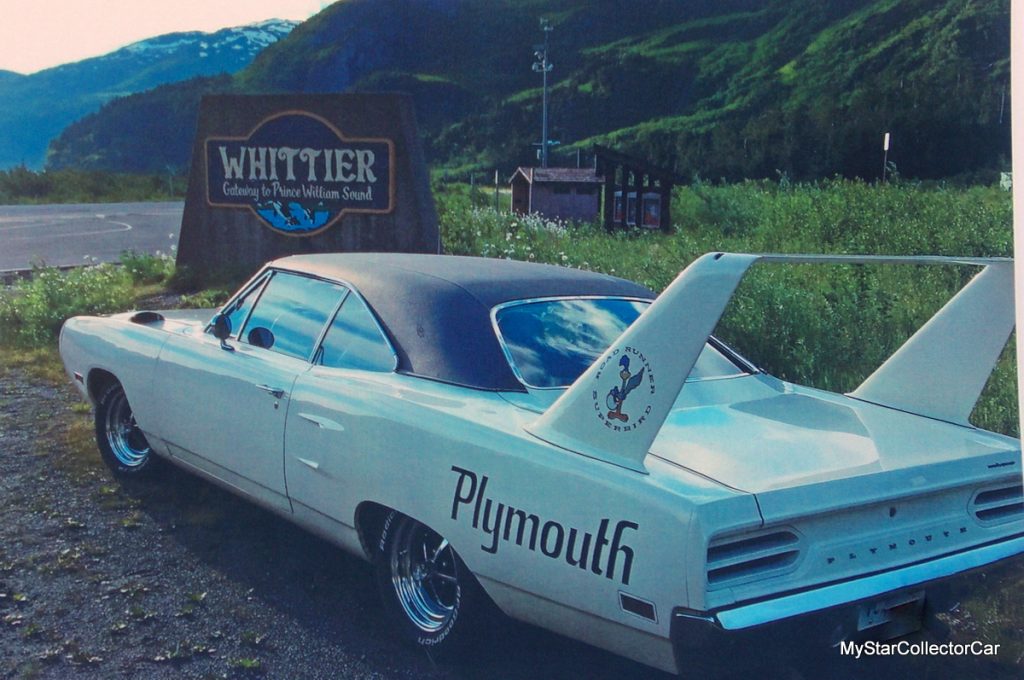 Bob was looking for a way to celebrate his 65th birthday and an Alaskan adventure called out to him. Most guys would think about a Jeep, but Bob is not like most guys, so he decided to drive a 1970 Superbird from Louisville, Kentucky to Alaska.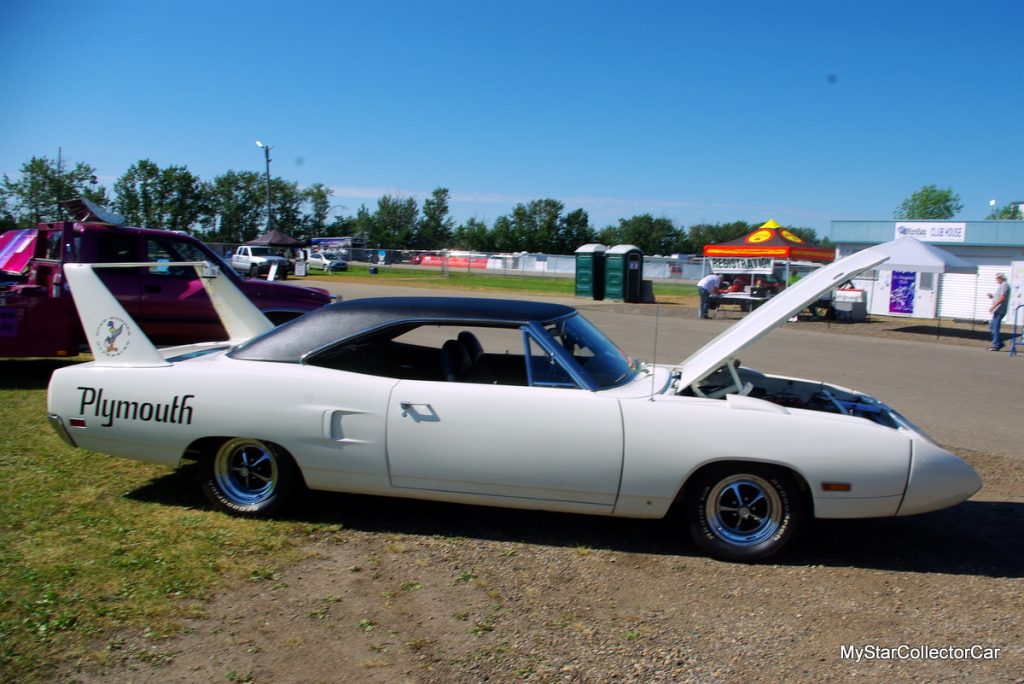 His wife wasn't onboard with the idea, but she reluctantly agreed he should mark a significant birthday in a significant way. Bob's a hands-on owner so he did a few modifications to the Superbird because he wanted to make it more reliable. He also carried a trunk full of parts he thought might fail like starters, alternators, and water pumps, but none of them failed on the road trip.
Instead, the parts he upgraded all failed, so he replaced an ECM three times. Bob also had a gas tank split in the middle of northern British Columbia and a local shop helped him out. He never lets anyone touch his car, but the local shop recommended a resin to repair it. That repair survives to this day.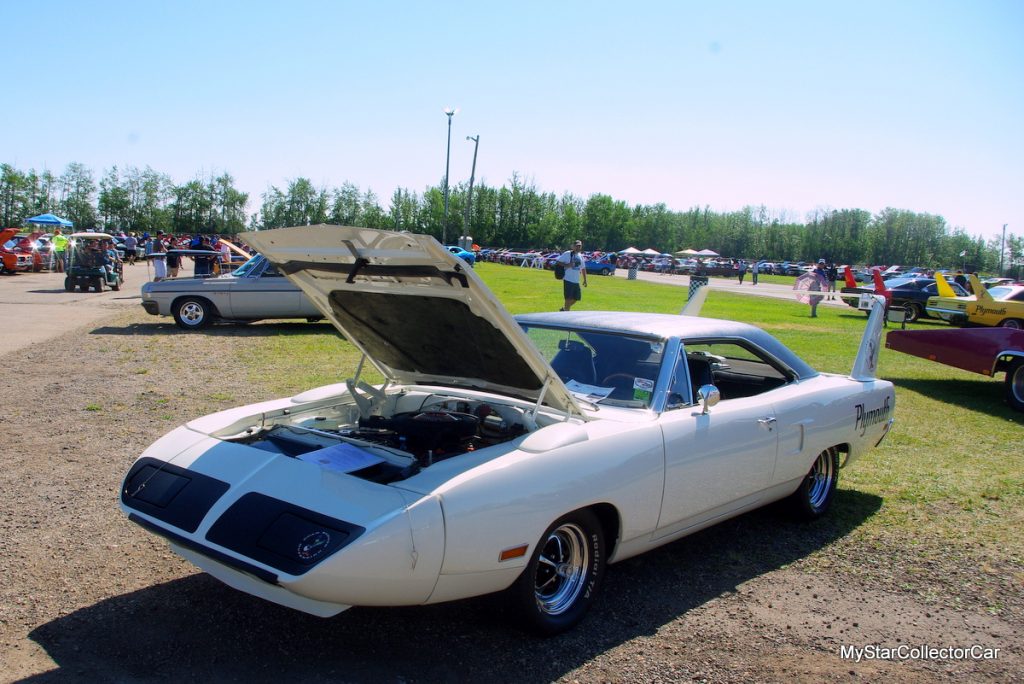 Bob also had a stunt driving episode near Whitehorse, Yukon when a frost heave in the road and a herd of horses caused him to hit the ditch—or tundra in this case. He used a come-along and a post pounded in the road to pull himself out of the muck. Bob's son pointed out a bear in a photo taken that day—he was headed straight at Bob—but Bob was completely unaware he was going to be lunch. Fortunately, Yogi Bear was too far away.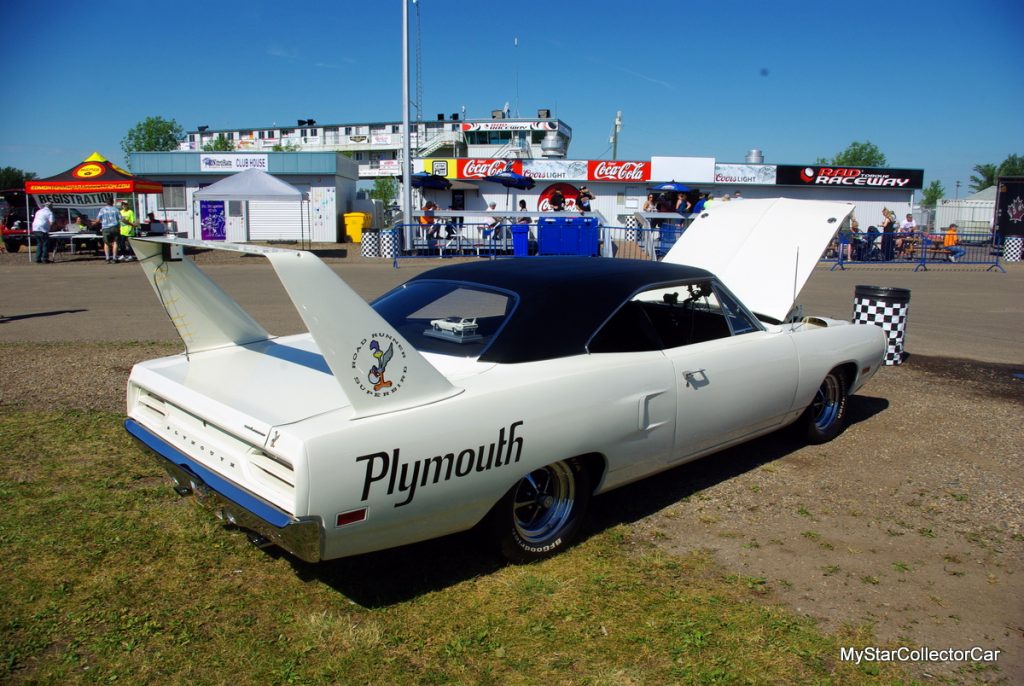 The Superbird was a rock star up in the remote areas. Bob had a First Nations Alaskan follow him for 30 miles until he caught up with him. Bob said the man was crying because his autistic son wanted to see the car up close, and he finally caught up to the Superbird to show his son.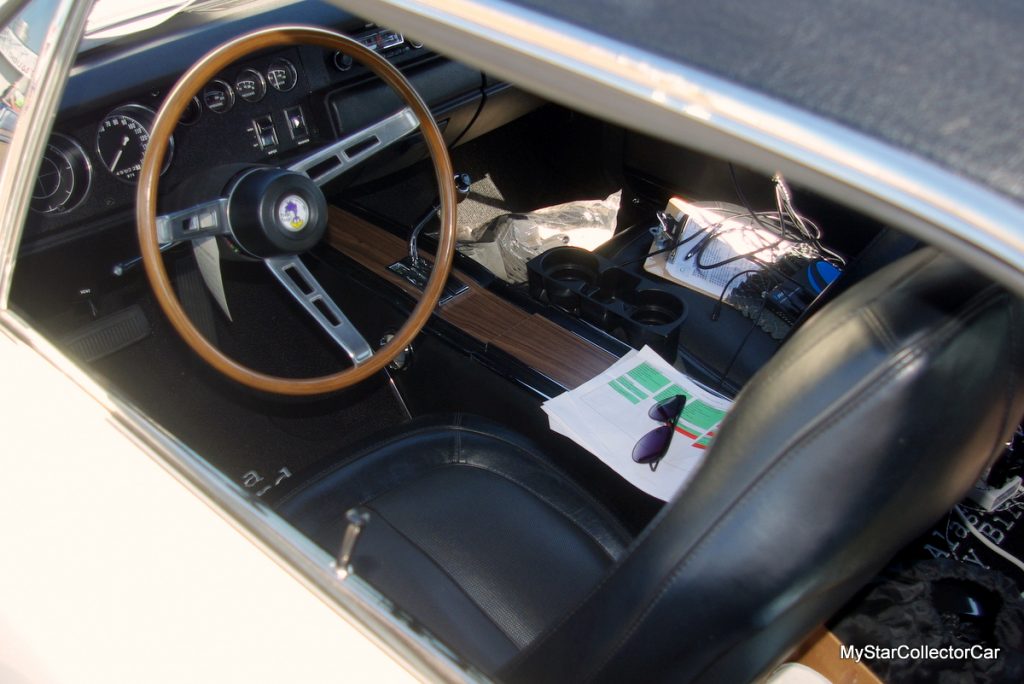 Another guy bought him a steak dinner because he was so impressed Bob would bring a car like that to the hinterlands of North America. People chased him down routinely to talk about the car and Bob obliged them every time. He slept in the car a few times—whatever it took he was willing to do.
The 1500 miles of bad northern roads took their toll on the car because gravel pounded the life out of the body, so it needed new paint–but every mile was worth it.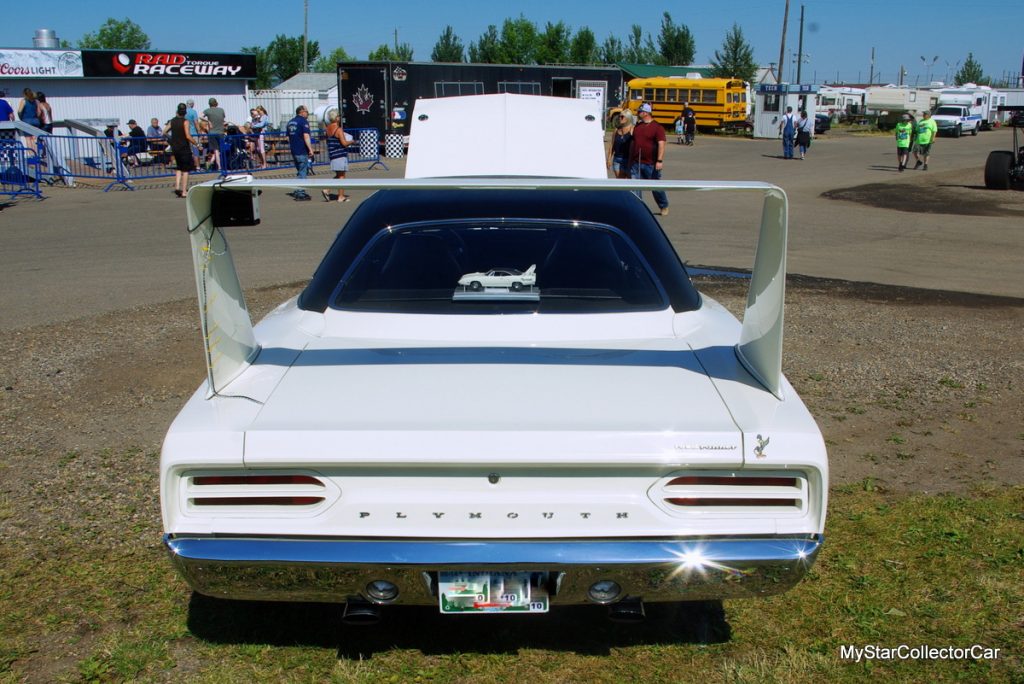 Bob calls himself the caretaker of the Superbird because it's something he wants to share with the world—but his granddaughter wants to be the next caretaker.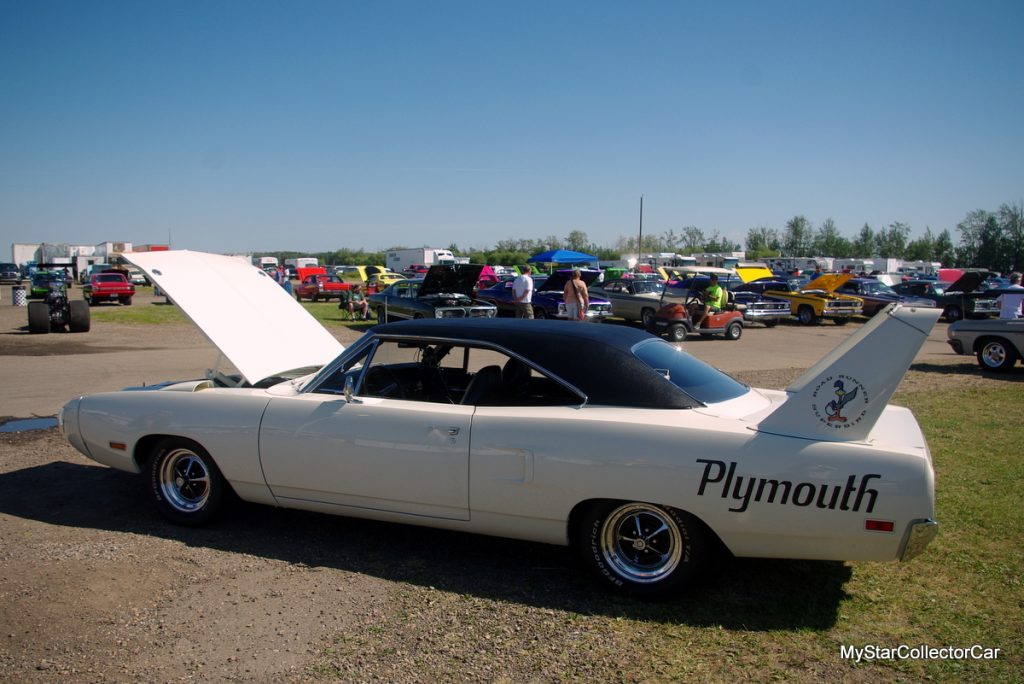 Until then—and against his wife's wishes Bob decided to treat himself to another present for his 70th birthday—he took it to Alaska again.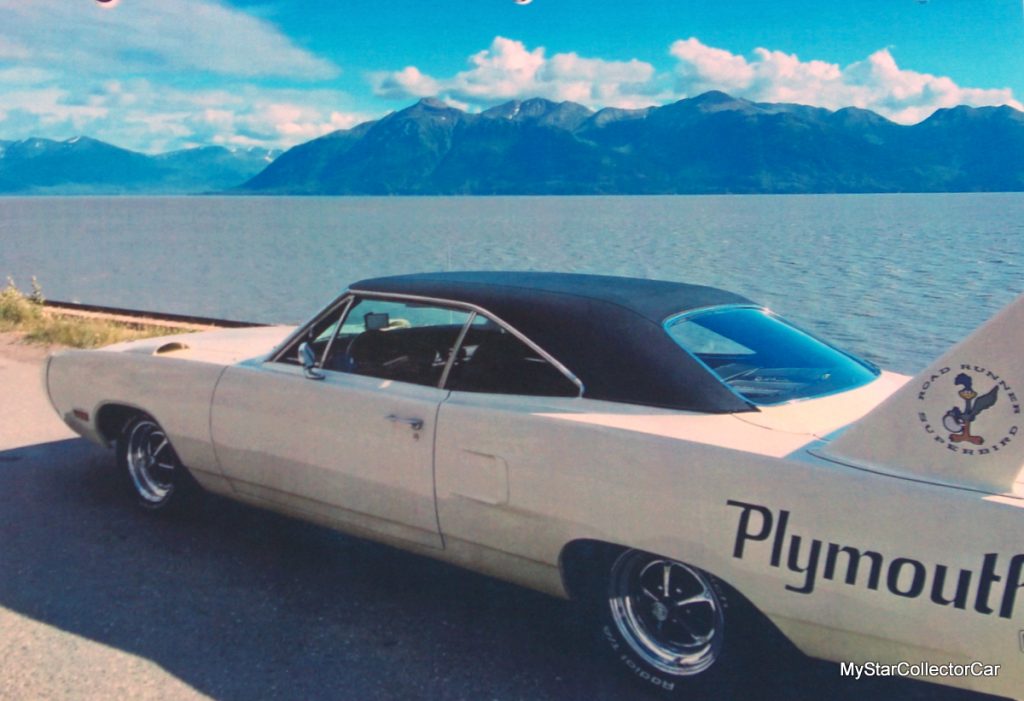 By: Jerry Sutherland
Jerry Sutherland is a veteran automotive writer with a primary focus on the collector car hobby. His work has been published in many outlets and publications, including the National Post, Calgary Herald, Edmonton Journal, Ottawa Citizen, Montreal Gazette, Saskatoon StarPhoenix, Regina Leader-Post, Vancouver Sun and The Truth About Cars. He is also a regular contributor to Auto Roundup Publications.
Please re-post this if you like this article.