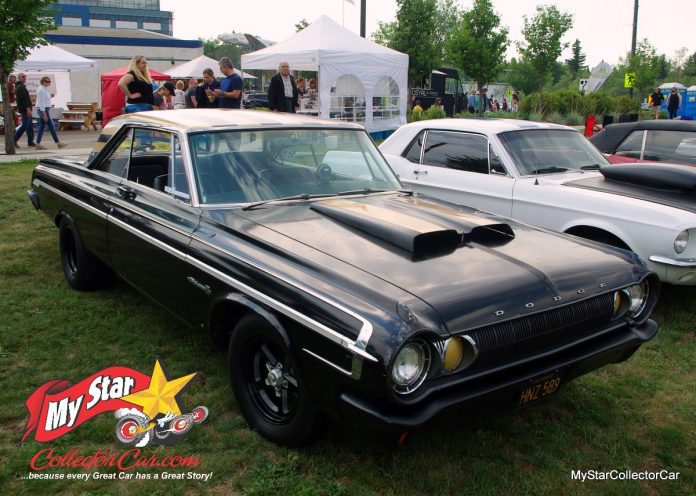 Drag racing history is full of stories about the legendary Ramchargers.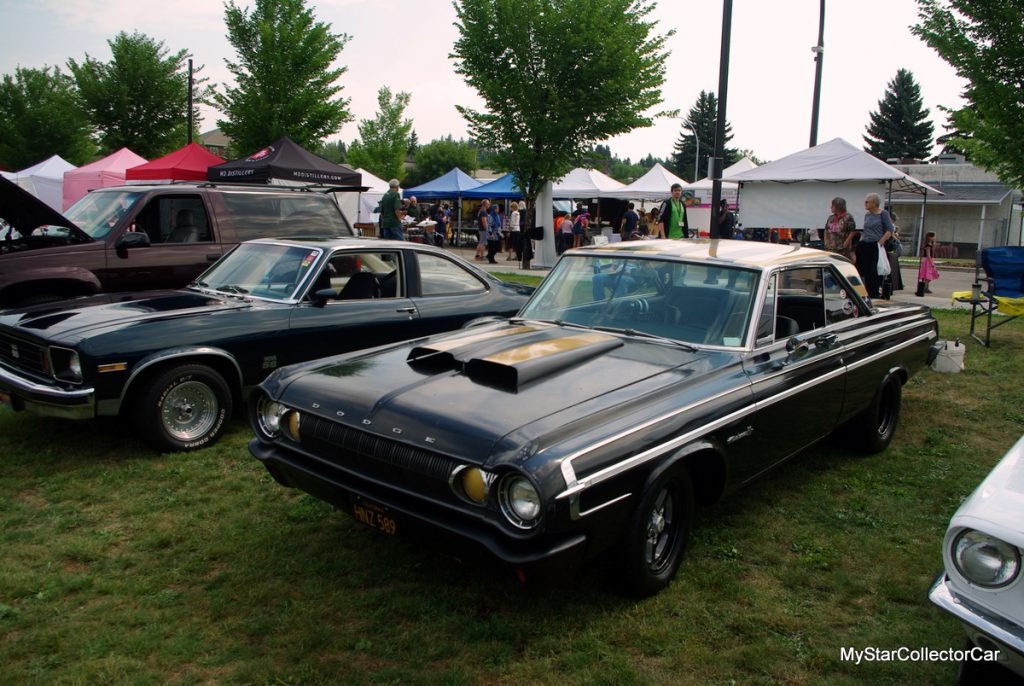 Ed Boumeester knew the history of the Ramchargers when he bought a California 1964 Dodge Polara 500 two-door hardtop several years ago. Ed liked the Ramchargers paint job (from the 1970s), but what he really liked was the price of the '64 Dodge. He bought it at a time when a car like the Polara was a bargain because "everybody was looking for B-body late 60s muscle and E-body muscle and these cars didn't have the value". Cars like his Polara fell between the cracks in Mopar world and Ed was determined not to buy a "10,000-dollar rust bucket" Mopar project just because those cars were more popular–and higher-priced.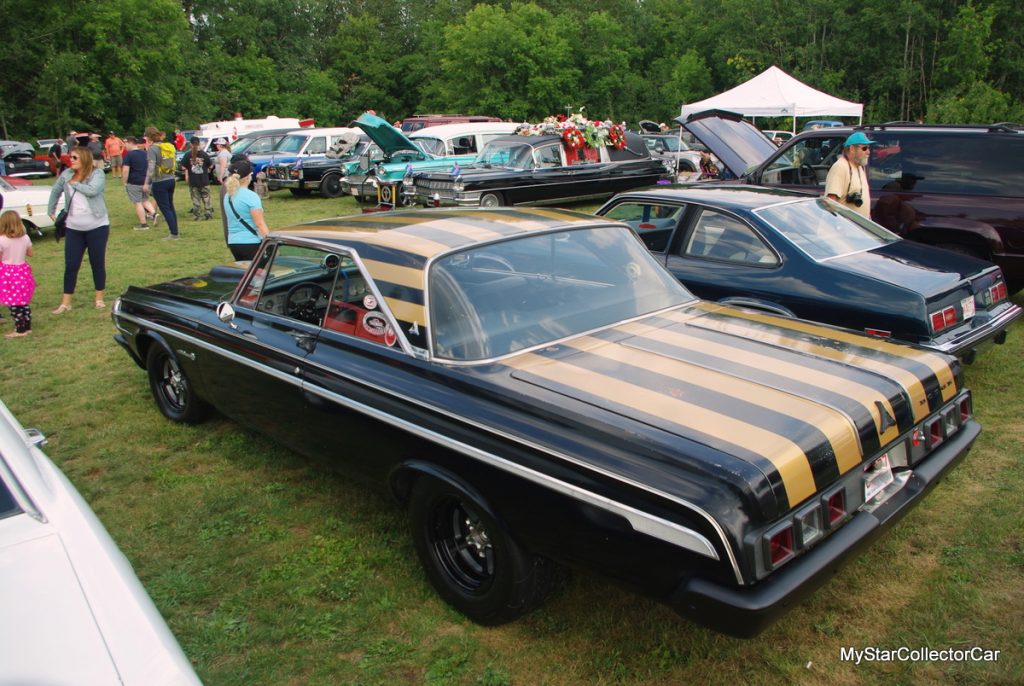 That has changed dramatically–since then Super Stock clones drove the price of every surviving B-body Plymouth or Dodge two-door hardtop sedan or hardtop built between 1962 and 1965.

Ed wanted to find something because he said he was "always into Mopars", but life and family got in the way, so he "had to get out of it in 1990". Ten years later, he wanted to get back into Mopars.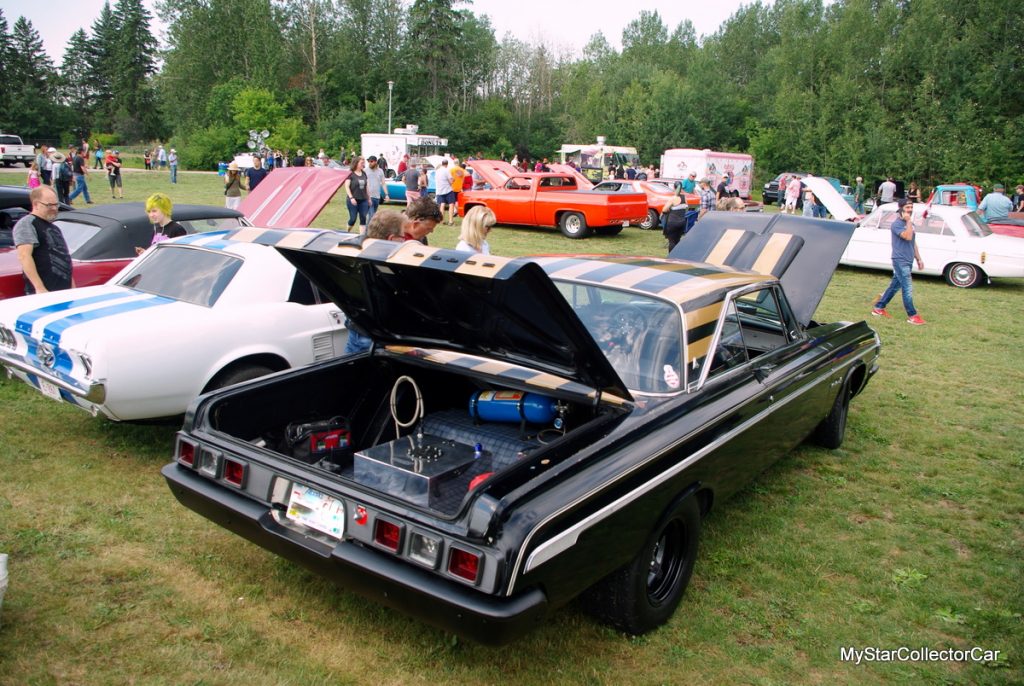 Ed's Anniversary Edition Polara 500 originally came from the factory with the rare console shift option and a 383 under the hood. That changed dramatically because the car now runs a 400 cubic inch big block rescued from a 1974 donor car. Ed said the "bottom end is original" but the rest of the engine has been built up to another level.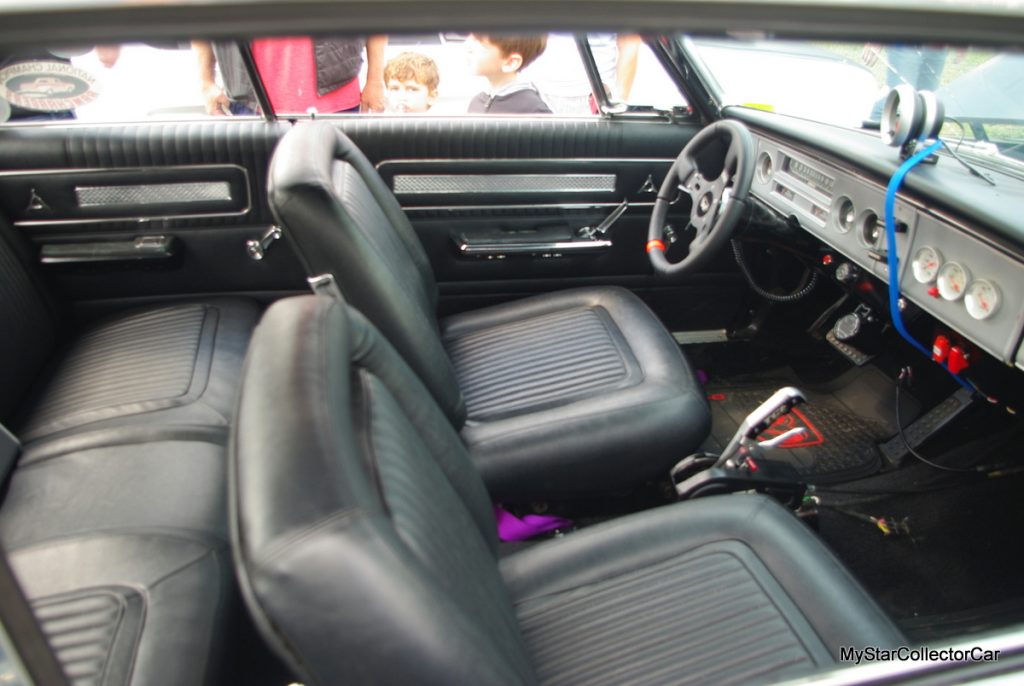 The big block has hit 430 horsepower (with 475 ft-lbs torque) on the dynometer, so this Mopar big block has come a long way from its original smog era days. Its deck was milled, but this big Dodge can still run comfortably on 94 octane gas, so it has its practical side because race fuel can get pricey and finding it can be a problem.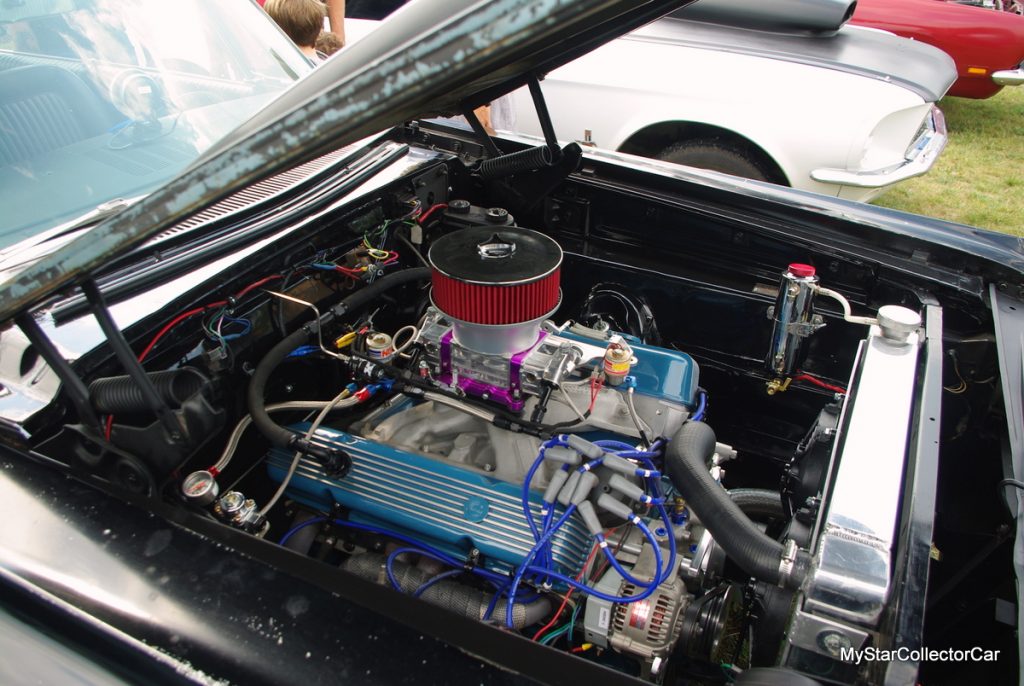 Ed "mini-tubbed" the car and moved the springs in for better launches plus there's a 727 Torqueflite with a 3500 rpm stall, so this car is built to do more than run a few errands like ice cream or grocery runs. The 4:10 gears are another clue. In fact, the Polara runs a very respectable 12:78 quarter mile at 105 miles per hour, but Ed wants to take it into the low 12-second range.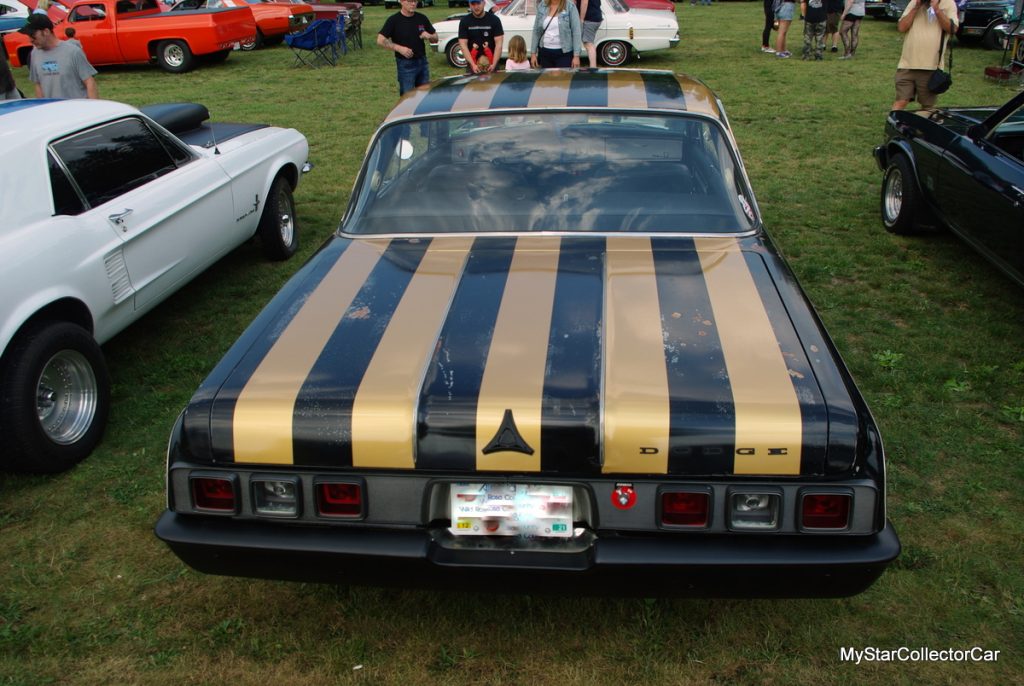 The Dodge came with front disc brakes from a '72 B-body. Ed said that conversion was a typical swap for car guys who were "in the know" back then, plus you could still buy parts like that at your local Chrysler dealer.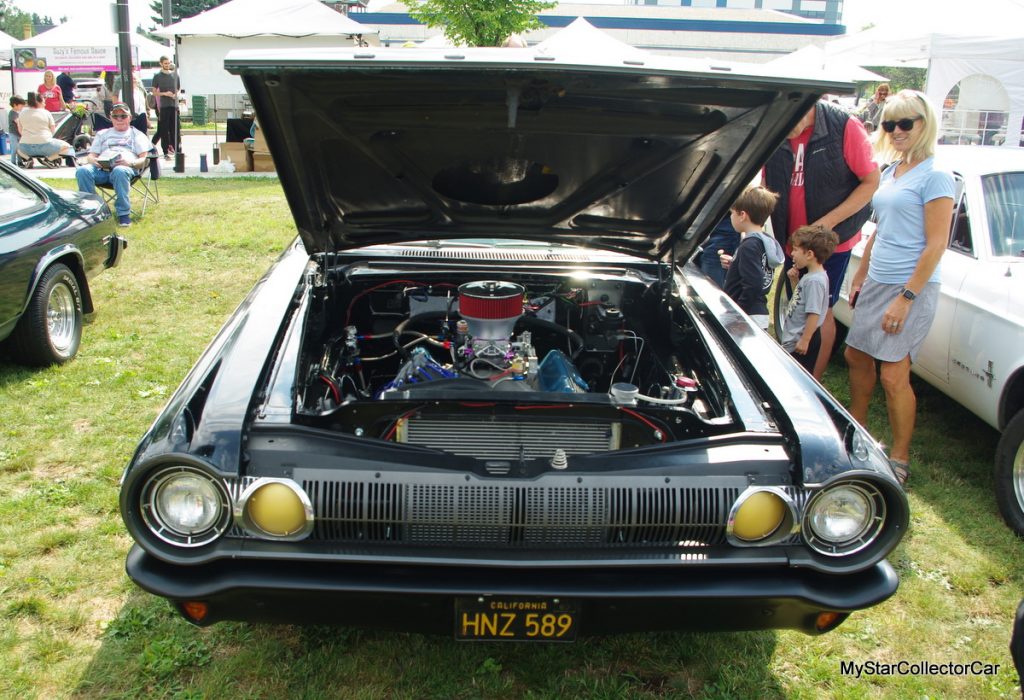 Ed has a totally different attitude about his Polara. He said he spent "too many years detailing cars over the years", so now he has no interest in an incredibly expensive restoration. Instead, he's shooting for what he calls a resto-tribute car.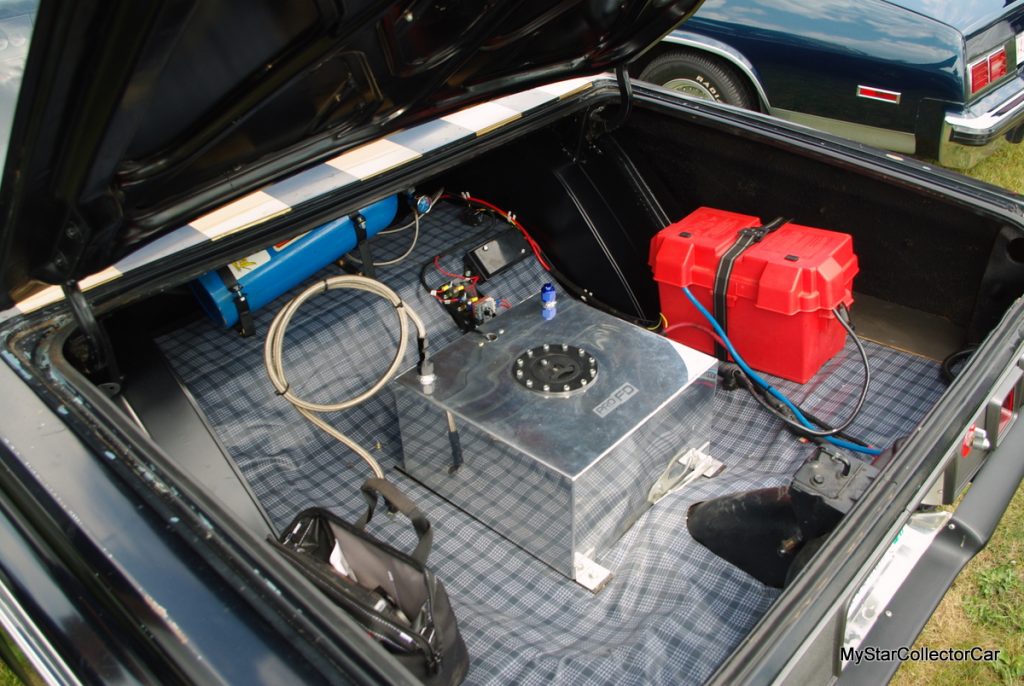 By: Jerry Sutherland
Jerry Sutherland is a veteran automotive writer with a primary focus on the collector car hobby. His work has been published in many outlets and publications, including the National Post, Calgary Herald, Edmonton Journal, Ottawa Citizen, Montreal Gazette, Saskatoon StarPhoenix, Regina Leader-Post, Vancouver Sun and The Truth About Cars. He is also a regular contributor to Auto Roundup Publications.
Please re-post this if you like this article.