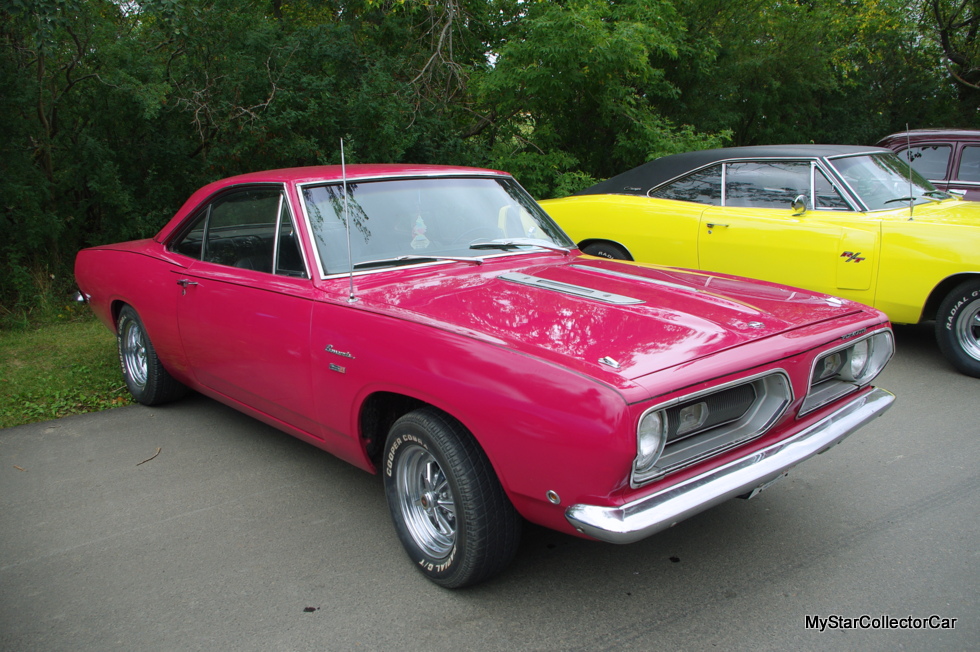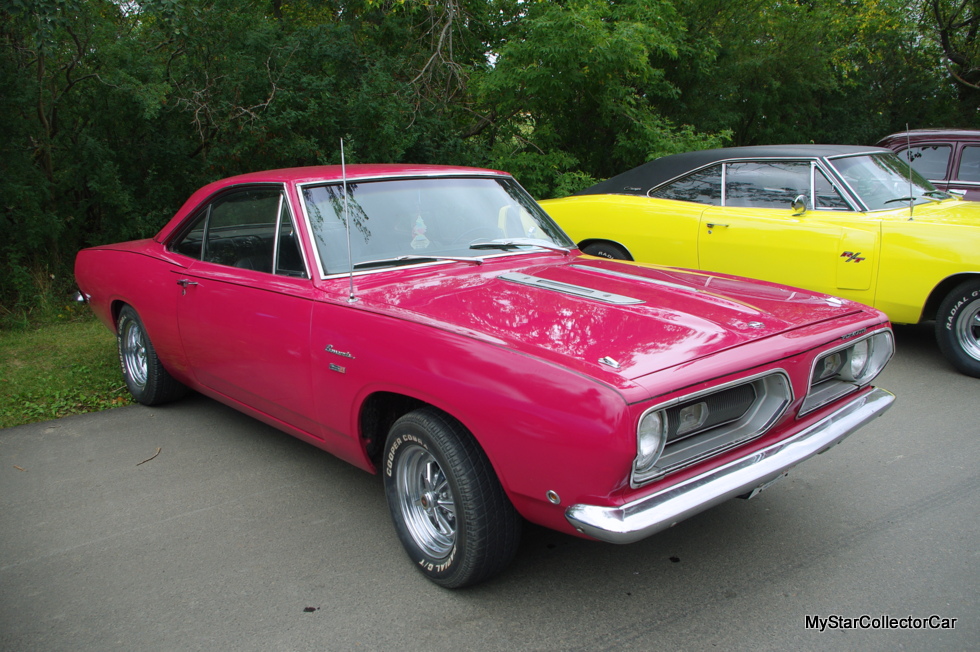 The car hobby is dominated by males but this is changing.
Women are buying into this exceptional pastime in growing numbers and that's a positive because they have it figured out.  
Why let guys have all the fun?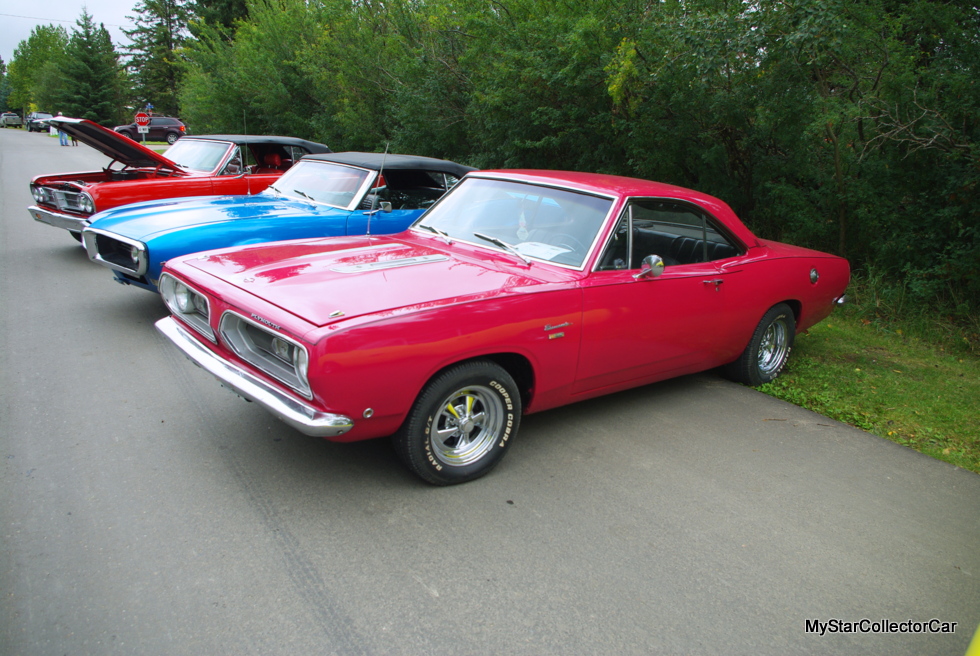 Holly Dyrland grew up in a car guy family so between the DNA and the environment, she's a huge fan of old iron. She explained how her dad "was a hot rod guy" so she "used to help him out".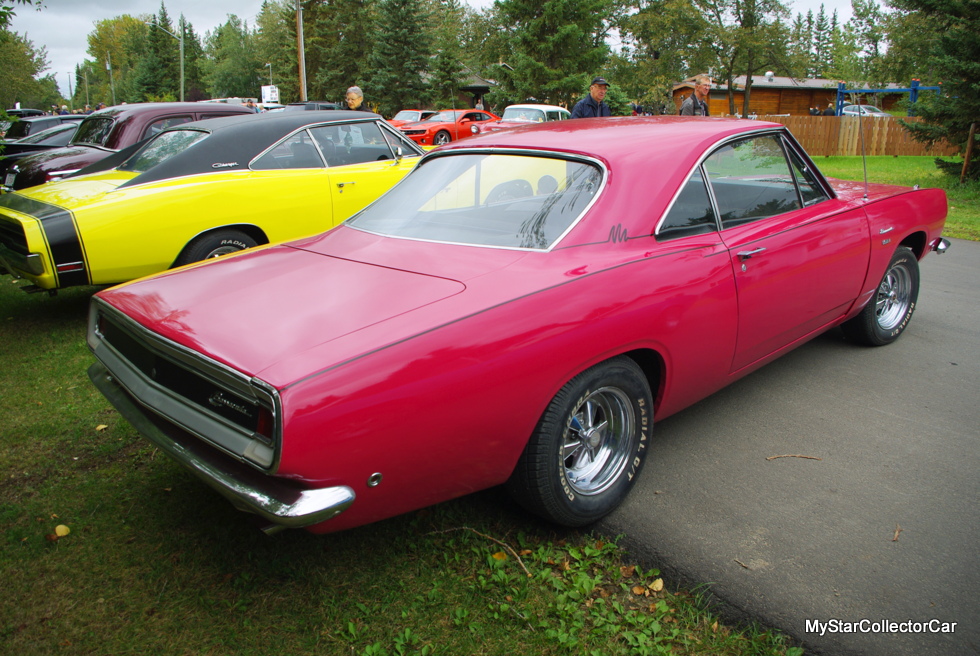 She picked a '68 Barracuda coupe as her project car and Holly had a definite vision for this A-body Mopar. It was originally a white car so she went in a different direction and painted it pink.

She had an immediate reversal on her color choice because she thought it was "too girly" so she opted for a flat black hood to offset the pink but the pinstripes stayed the same.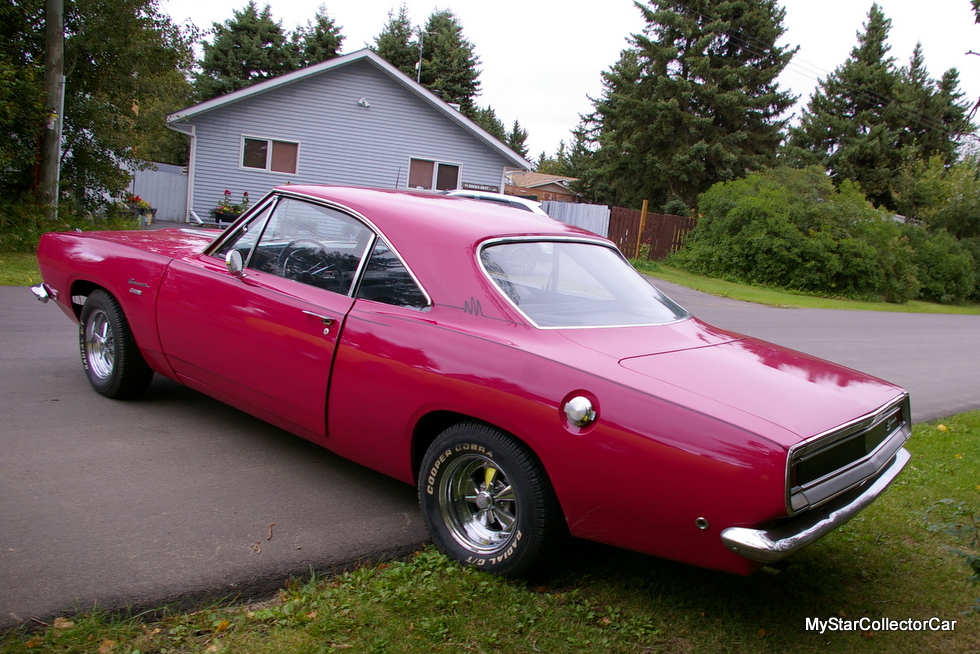 That was a mistake because Holly "didn't like the flat back hood so I had to re-do it"–she thought her Barracuda "looked too much a Dart" so she brought it back to the original pink. This was not an easy decision because Holly had to sand the hood down again and do the prep work for the repaint.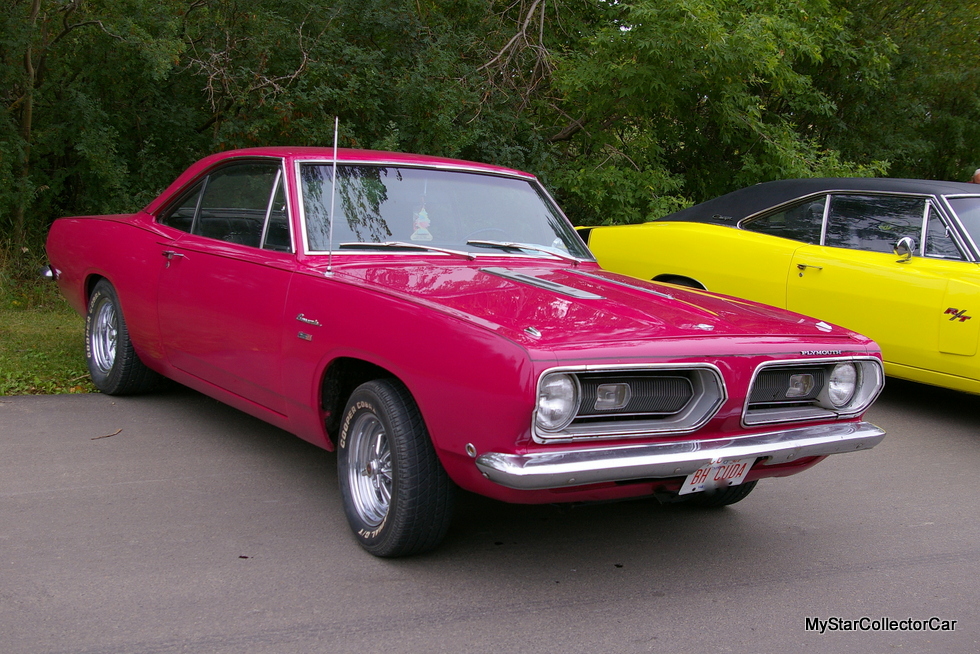 Holly was well-versed in the sanding part because she sanded the whole car for the original paint job so she was well aware of the nasty side of a paint job. She definitely settled on a more permanent status for the pink hood.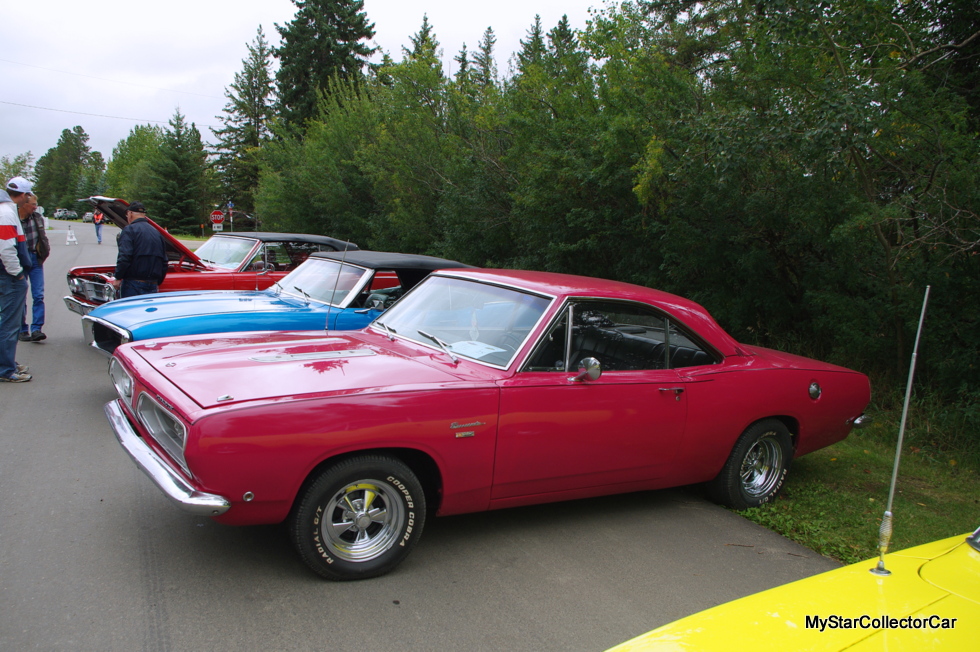 This was a reasonably difficult project because it "needed lot of metal replaced, floors were good, had to do the quarters on the driver's side and the wheel wells plus there was a pretty good dent in the front grill piece".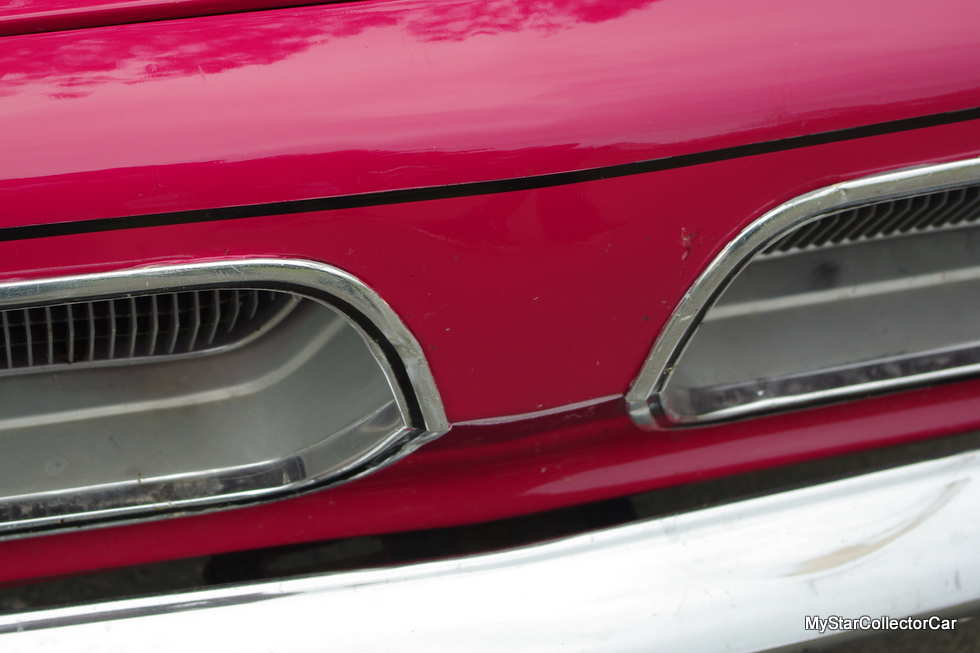 The front seat was redone but the rest of the interior is pretty close to factory stock and there's a new windshield on the Barracuda.  The project took about three years.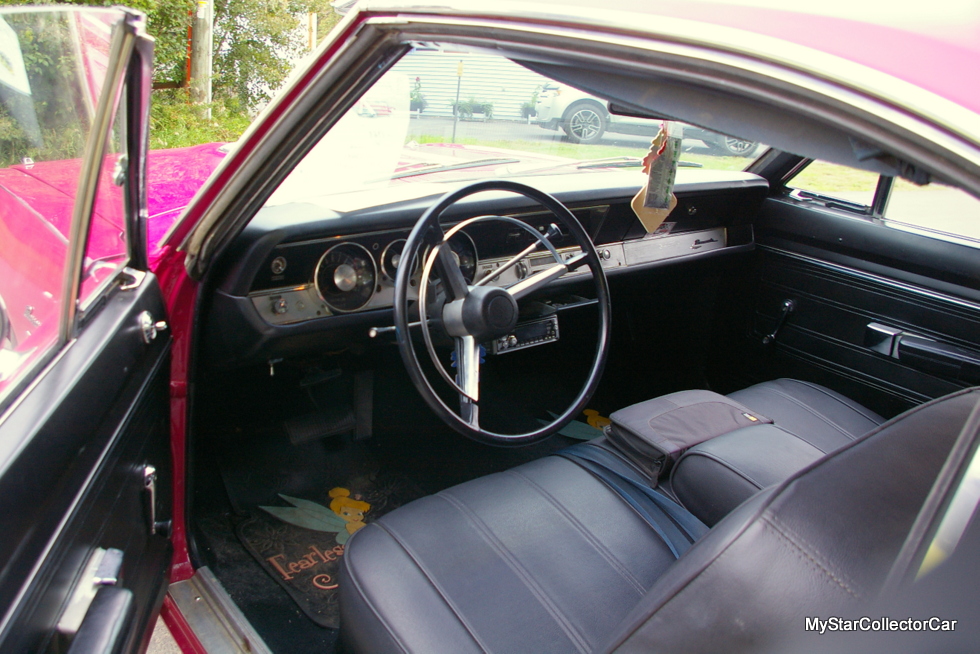 This Barracuda has its original 318 under the hood and it was redone along with the transmission. There was a little more work on the front end, including the ball joints so this was a reasonably extensive mechanical refreshment.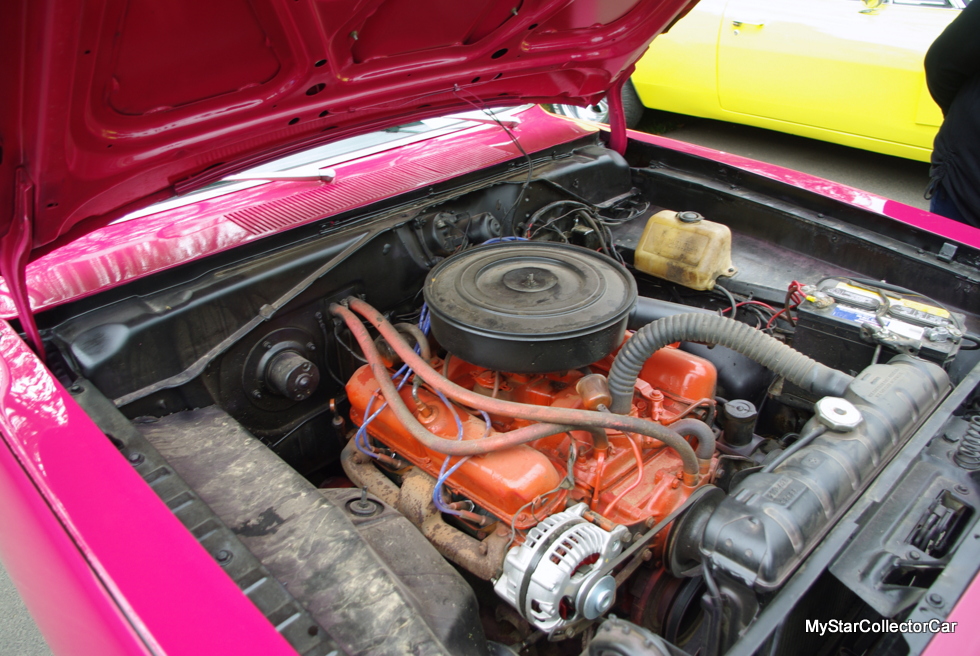 Holly admits there are still few details left in the project but she's had it on the road for a few shakedown runs. She said it drives well but there's a "bit of a shake-needs a wheel alignment" at 60 miles per hour so that needs to be addressed.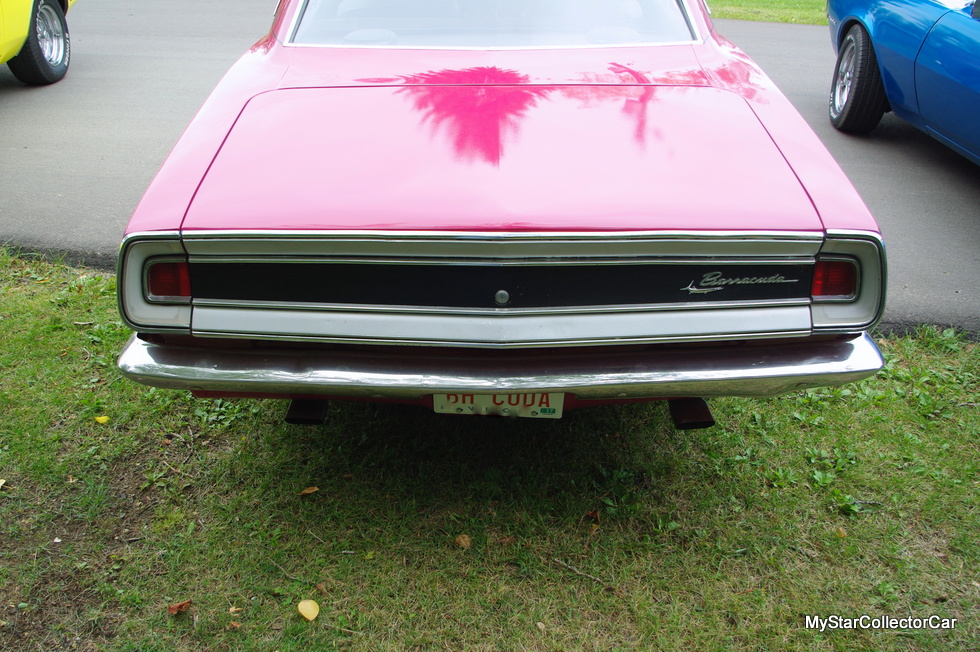 This pink Barracuda has an instant effect on women because they're drawn to the car like moths to a light. Holly said a little girl was really attracted to the car and she really wanted to go for ride in the Barracuda then she found the Teddy bear in the back seat. That meant even more to this pint-sized next generation car girl.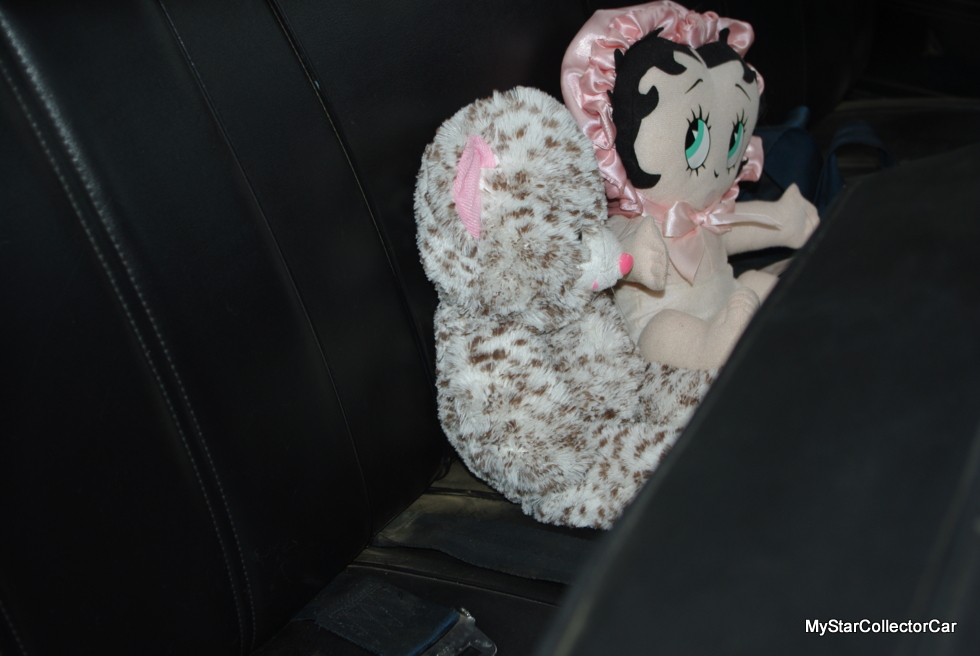 Holly's car had a more than average number of women around it at the show because they like the pink color but she said "little kids really like it too". The Barracuda has played other roles too because it's already been to a few weddings as a star car for the nuptials.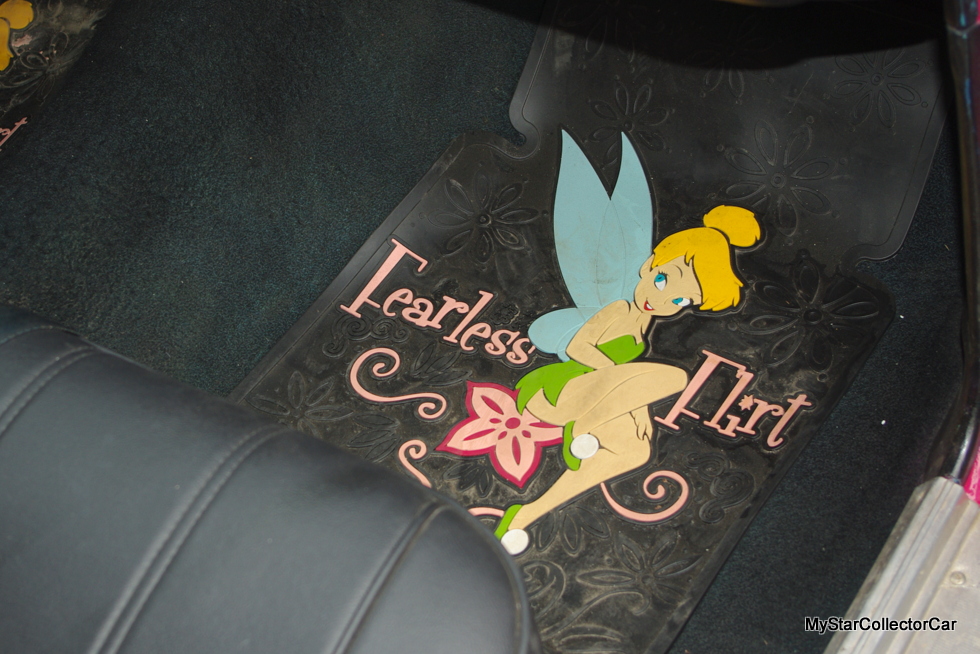 She has vanity plates—"BH CUDA" for "Big Hot Cuda" because it suits everything about the car, including the pink paint. Holly summed up the philosophy behind this Mopar in a few words.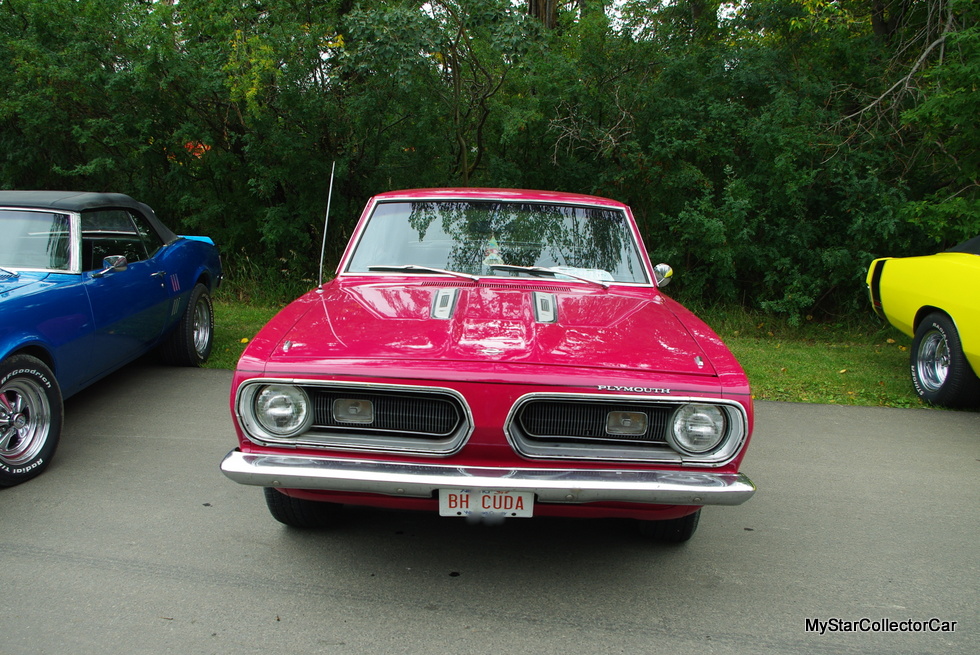 "It's beautiful, it's a girl car".
Jerry Sutherland
CLICK HERE to Like us on Facebook
CLICK HERE to Follow us on Twitter
CLICK HERE to Follow us on Pinterest
Please re-post this if you like this article.