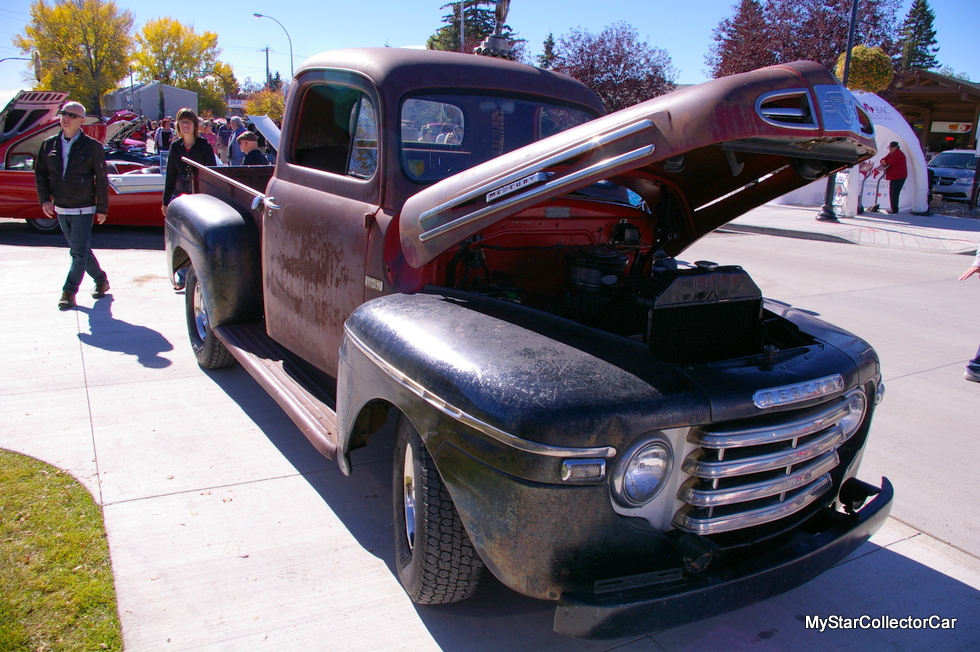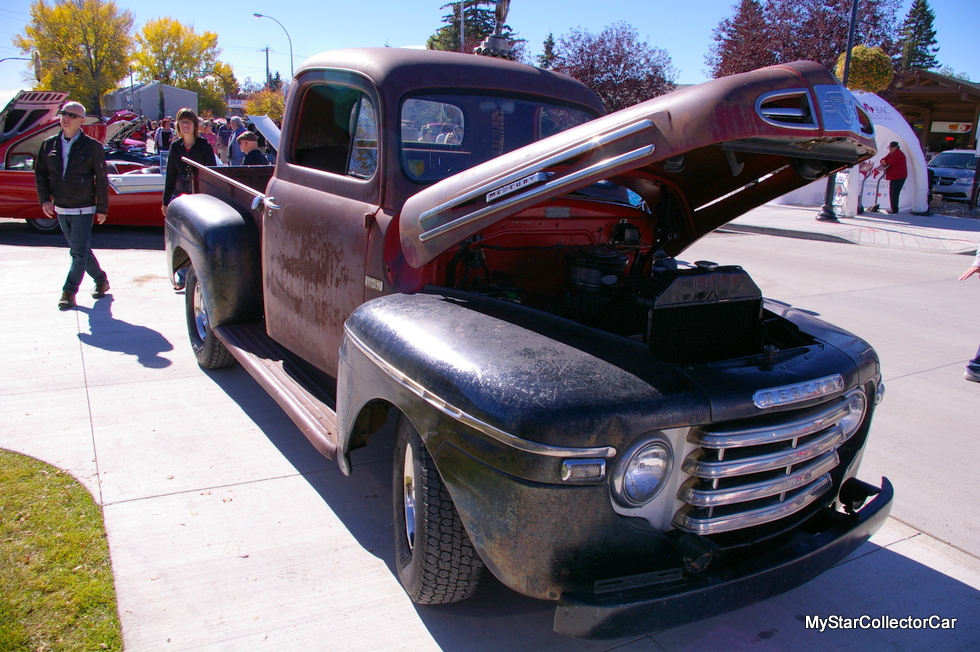 Moe Thomas is pretty specific when it comes to his 1949 Mercury M-47 pickup truck.
Moe is the second owner of the built-only-in-Canada truck and he respects its long history on a southern Alberta farm.
The Mercury pickup has less than 45.000 original miles on its odometer because it spent most of its time in the near vicinity of the first owner's farm.
The truck was occasionally driven to town for lumber but it was primarily used for tough farm work like picking rocks in fields.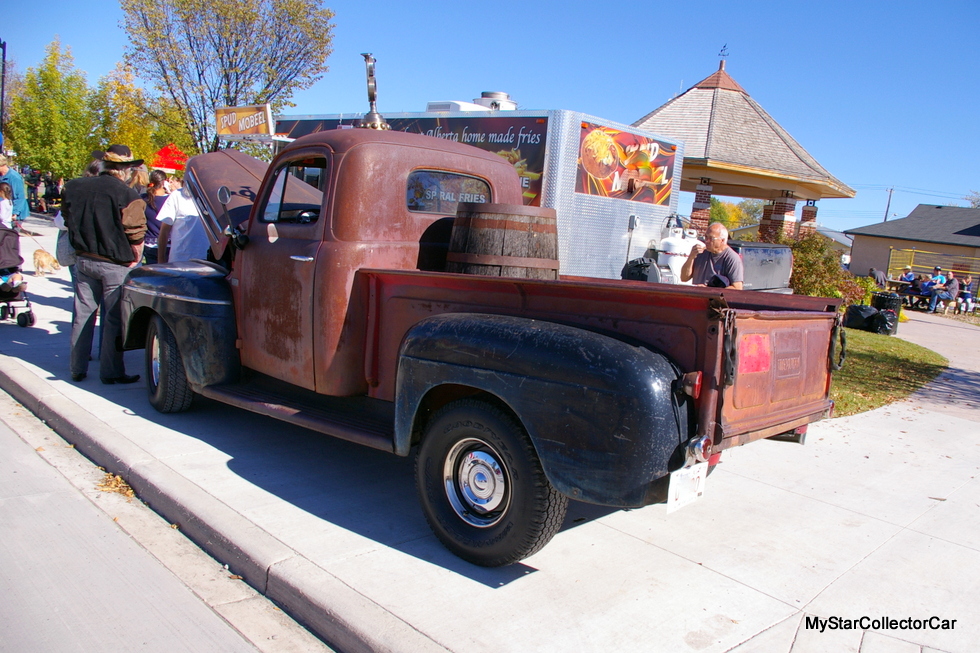 The truck actually came with its original tires but they were in rough shape after too many decades exposed to the elements. Moe still has the original wheels and hubcaps, but he bought newer Ford replacements to drive the truck while he figures out how to convert the original wheels to a tubeless format.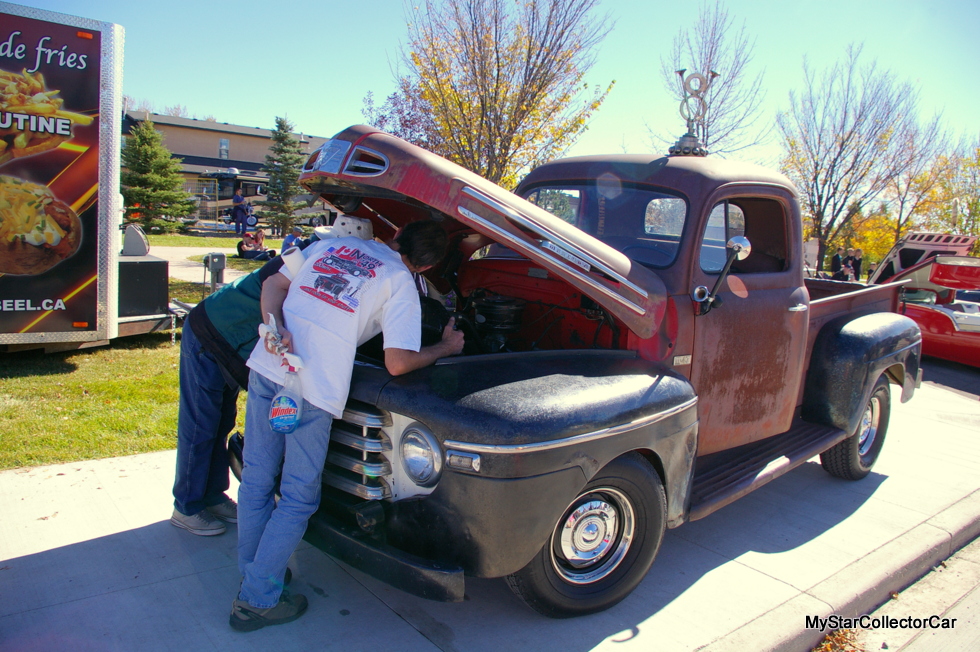 Sharp-eyed readers will pick off the 1958 Meteor hubcaps on the truck. Moe added them because Meteor cars were also Canadian-only Ford products without a specific Ford label on them.
Moe has owned the truck for about 10 years and plans to preserve the truck in its original condition. He believes his Mercury wears its history in its original condition and a new paint job would erase the truck's history.

Southern Alberta is a very dry region with long summer days of hot sun and cold winters with plenty of wind. Every one of the Merc's years in this area are recorded in its exterior and Moe respects that history. In Moe words; "I like to show the life they led".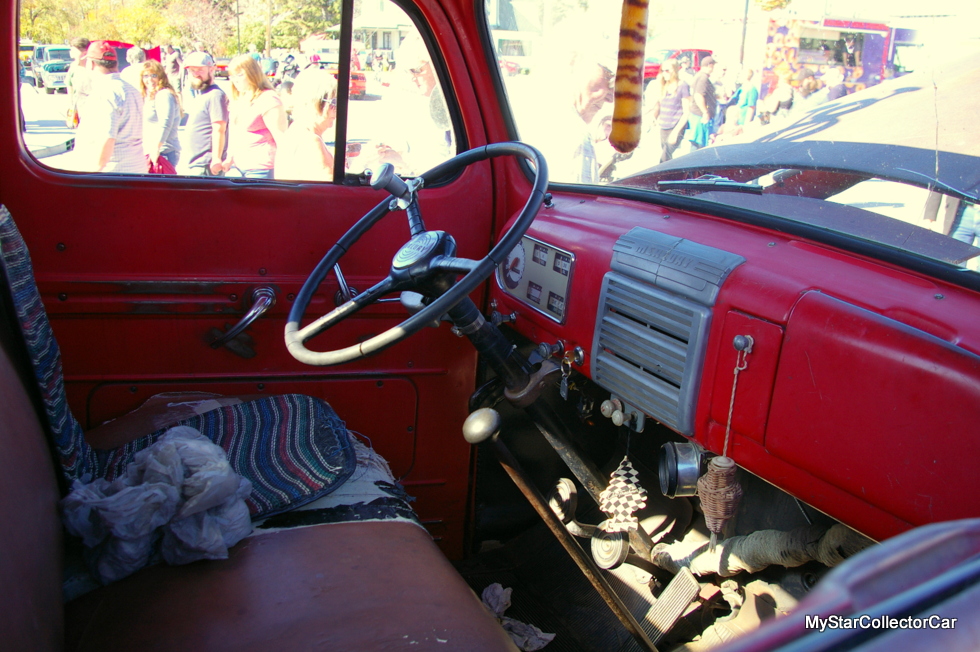 The Mercury still has its original flathead V-8 and three-speed manual transmission. Moe added the truck has a very low gear ratio and was designed to haul loads instead of breaking the speed of sound.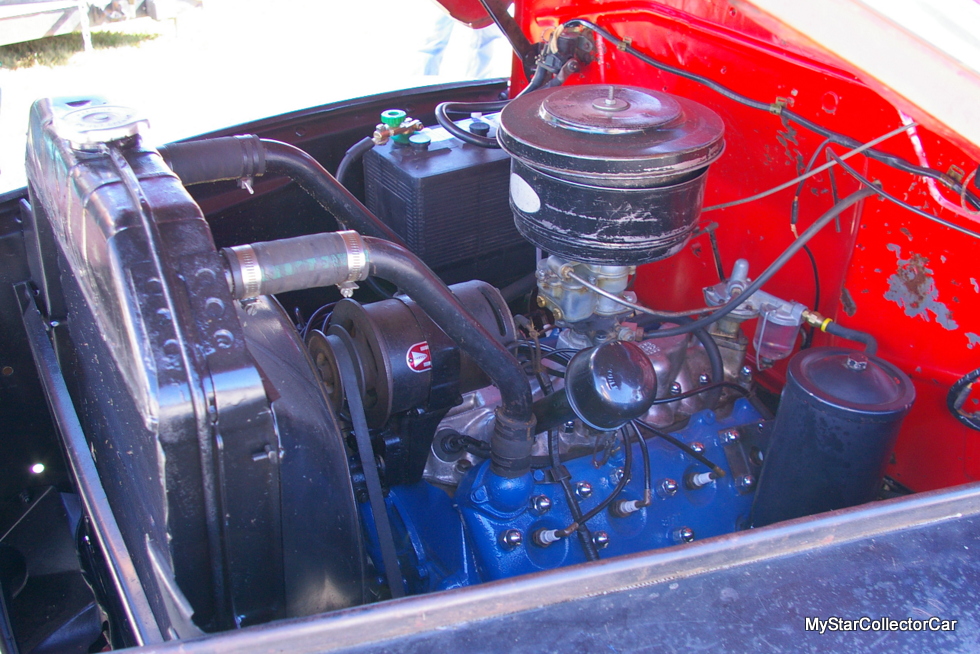 Moe is not afraid to drive the truck on the highway but he admits he is "pushing the Merc at 55 mph" (90 km/h). However, the Mercury can still handle heavy loads and Moe recounted how he put 3300 lbs. of stainless steel in the truck's bed without pushing the Merc onto its overload springs.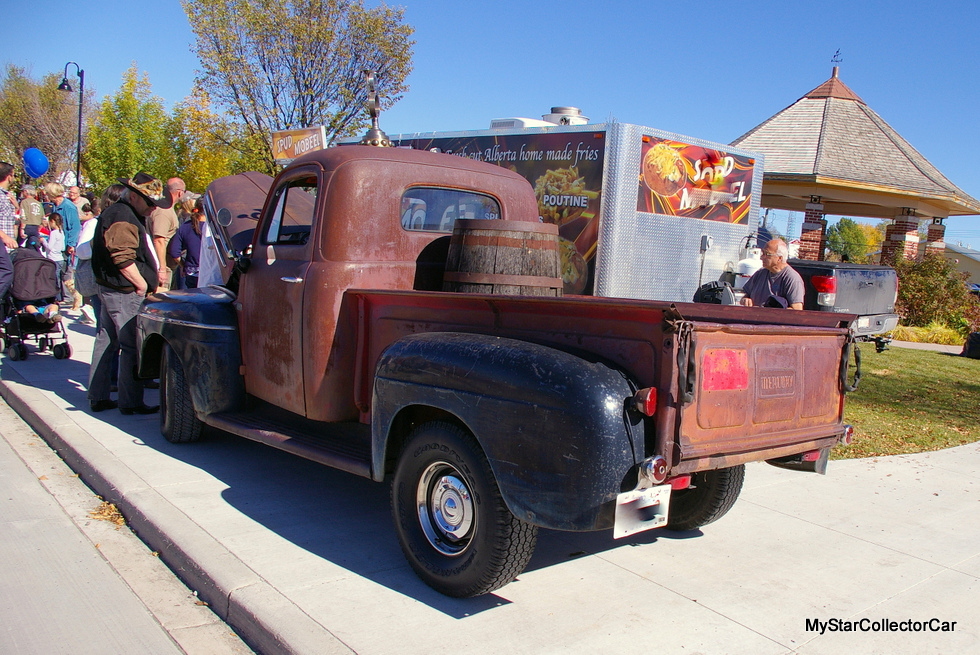 The Merc left the factory with heavy duty leaf springs on front and back. The pickup was built for hard work and heavy loads with little room for creature comforts in the formula, so a buckboard ride was a trade-off for big payloads.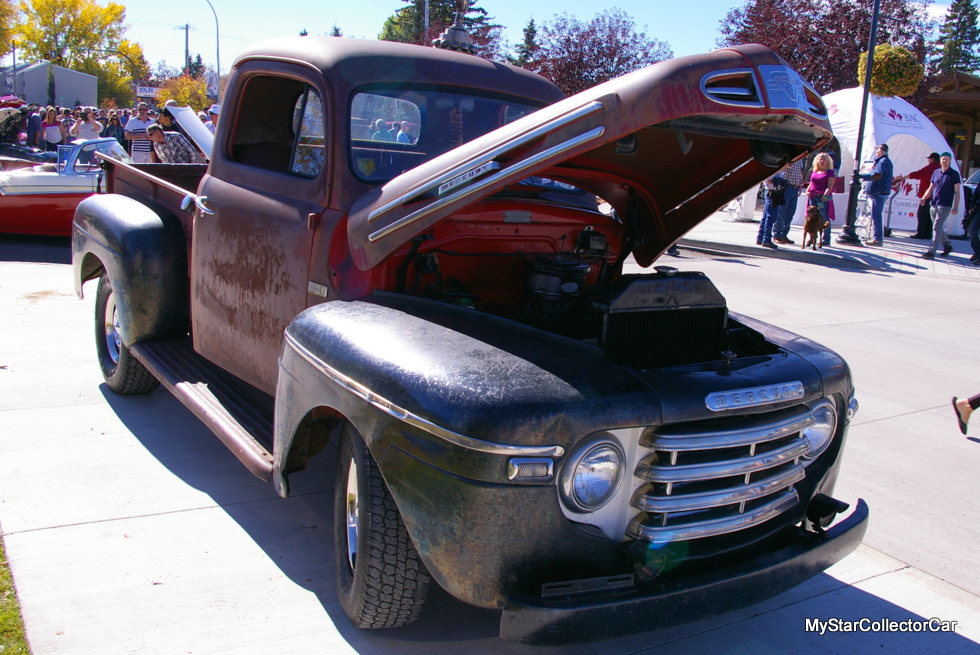 Moe respects the philosophy behind his vintage pickup and has no plans to change over to an air ride suspension in the future. As mentioned earlier, Moe wants to keep his truck in its original form.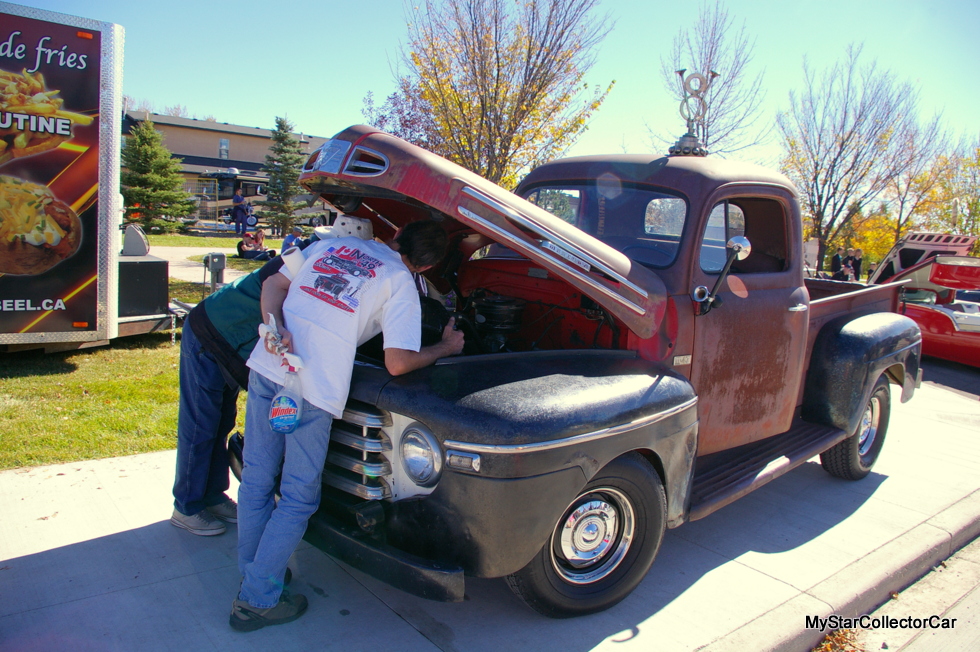 A major hailstorm hit Moe's community in August 2014 and did about half a billion dollars in damage. Many vehicles were complete write-offs and Moe's daily driver sustained heavy damage, but his 1949 Mercury truck was unscathed-other than a broken windshield.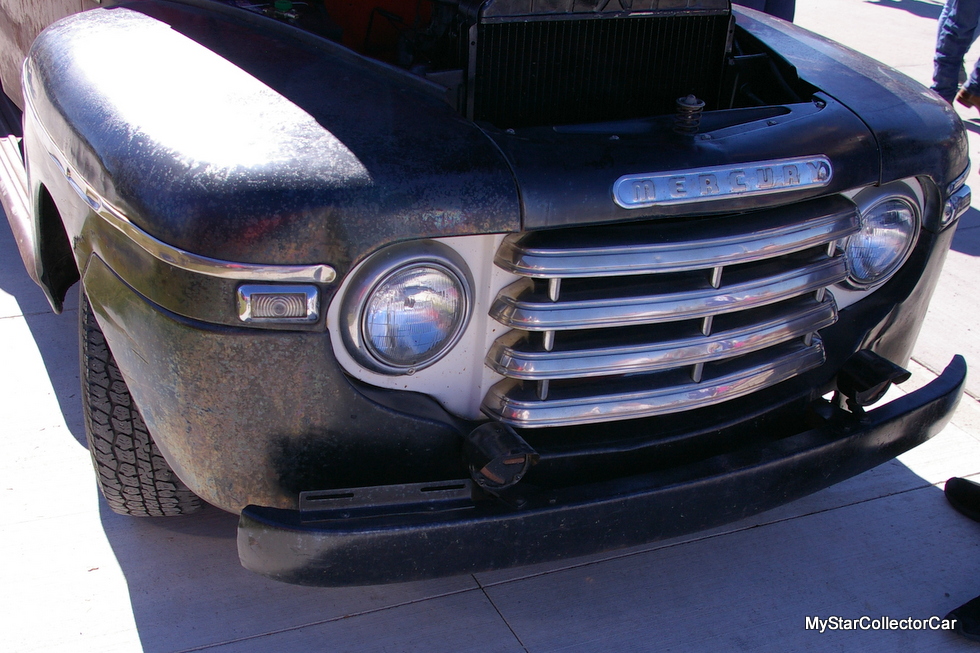 The windshield still has its 1953-54 vehicle safety sticker so Moe is reluctant to replace the windshield because it will cost the Mercury some of its originality. Moe pointed to the manufacturing date still visible on the truck's firewall and wants to stay true to that originality.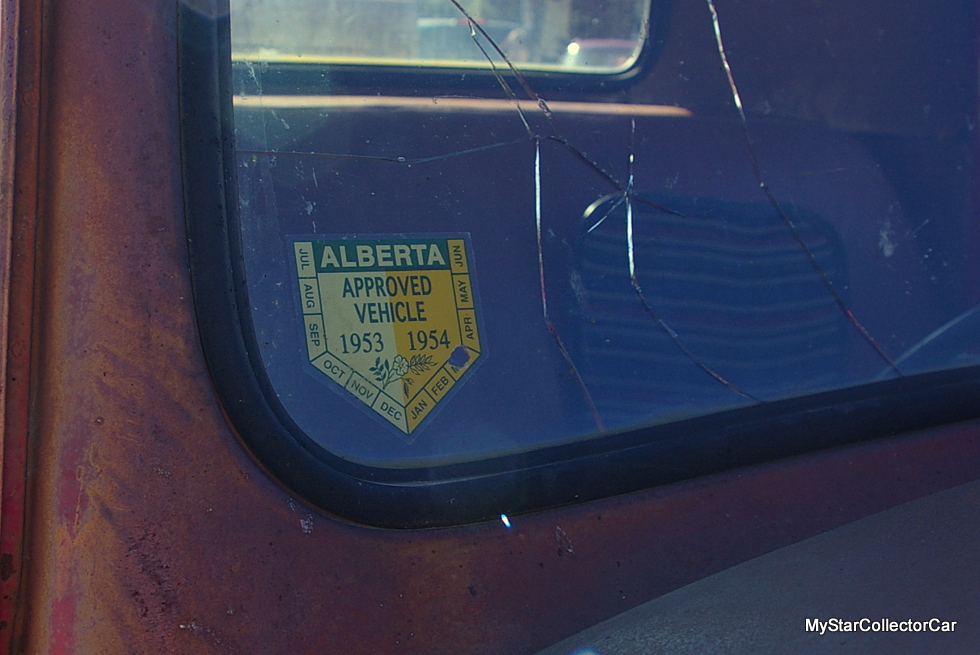 The final word goes to Moe who has a strong reaction to people who describe his original Canuck truck as a rat rod: "Them's fighting words".
Jim Sutherland
CLICK HERE to Like us on Facebook
CLICK HERE to Follow us on Twitter
CLICK HERE to Follow us on Pinterest
Please re-post this if you like this article.