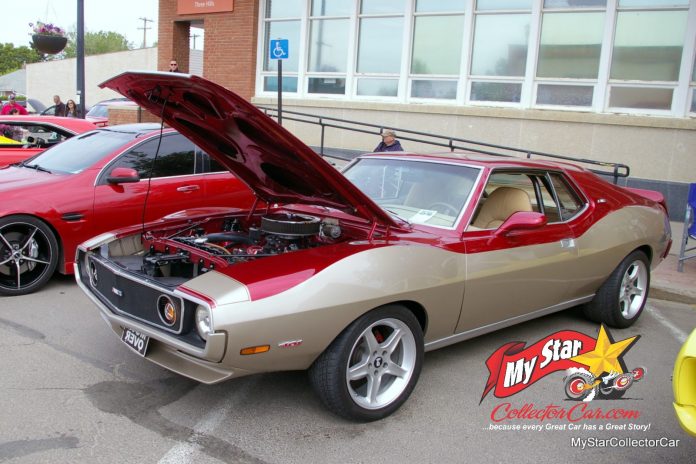 The 1972 Javelin AMX was the second year for the model merger between the famous AMC pony car models.
Essentially the AMX was a Javelin with the rear passenger quarters chopped out so it could be marketed as a two-seater coupe, mainly because American Motors was a small domestic car company that operated on a strict budget so it could survive against the Big Three (Chrysler, GM, and Ford) car builders.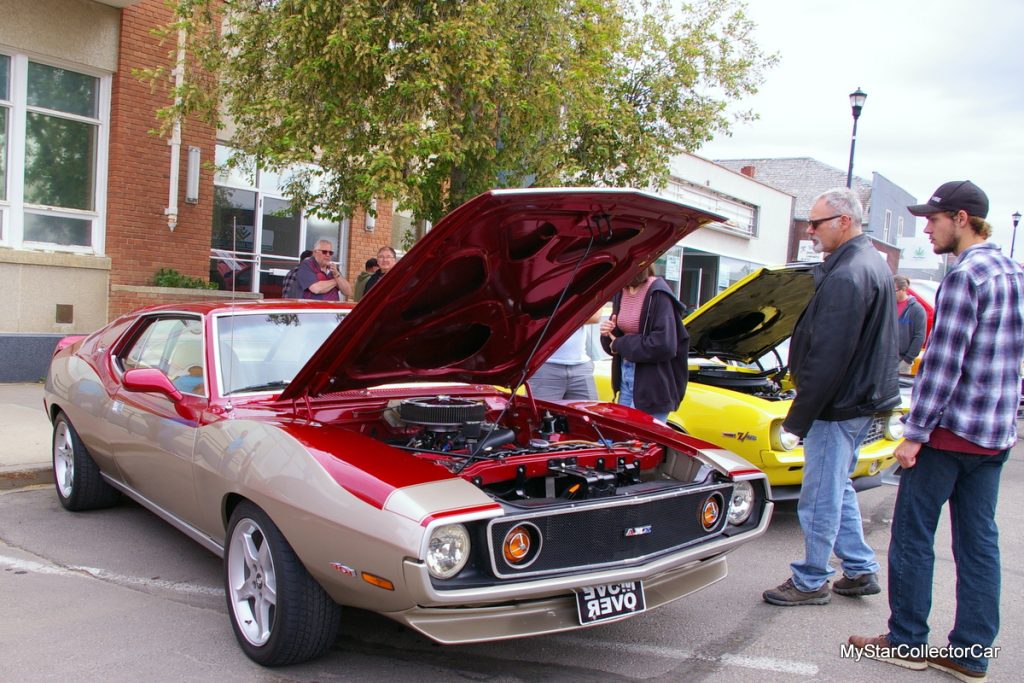 Consequently, AMC blended the Javelin name with AMX in 1971 and only offered the four-seater versions because the company wanted to build off the success of both brands in their lineups.
The Javelin AMX was a curvy and stylish pony car in 1972, a body design that was not lost on Ken Smelski when he was an impressionable kid who admired both the car and an owner, a young and attractive woman who also caught Ken's eye at the time.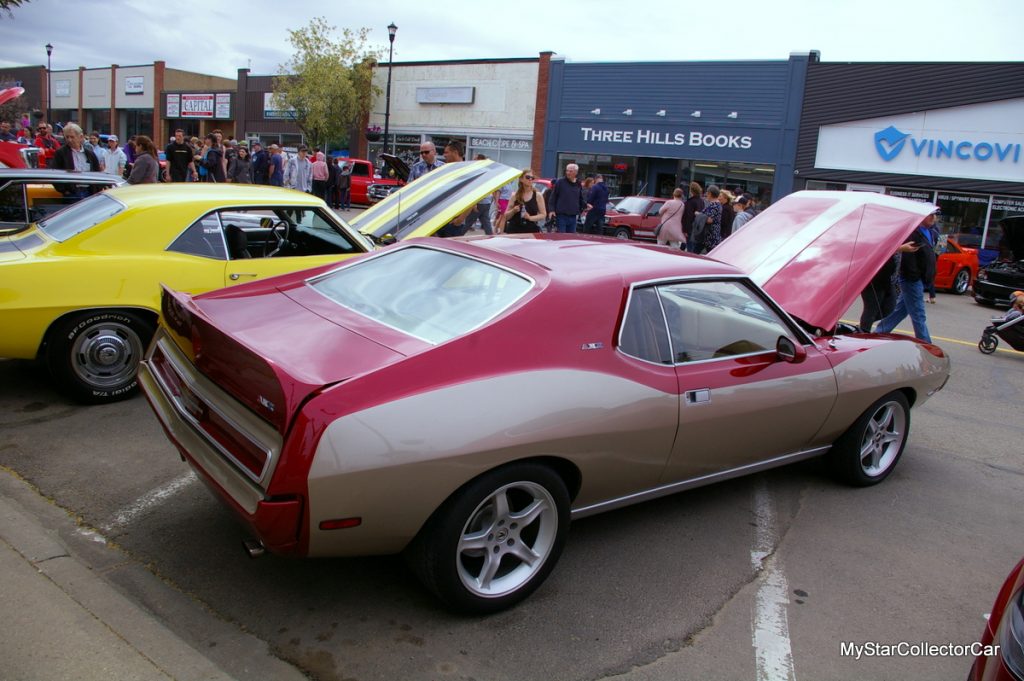 The net result was a lifelong attraction to these iconic AMC pony cars for Ken since he clearly associated the curvy '72 Javelin AMX with its attractive owner when he was a kid.
The search for the perfect 1972 Javelin AMX had a happy ending for Ken when he was able to purchase one about four years ago.
Ken's Javvy has undergone a few modifications, including its two-tone paint job that really enhanced its curves and overall style.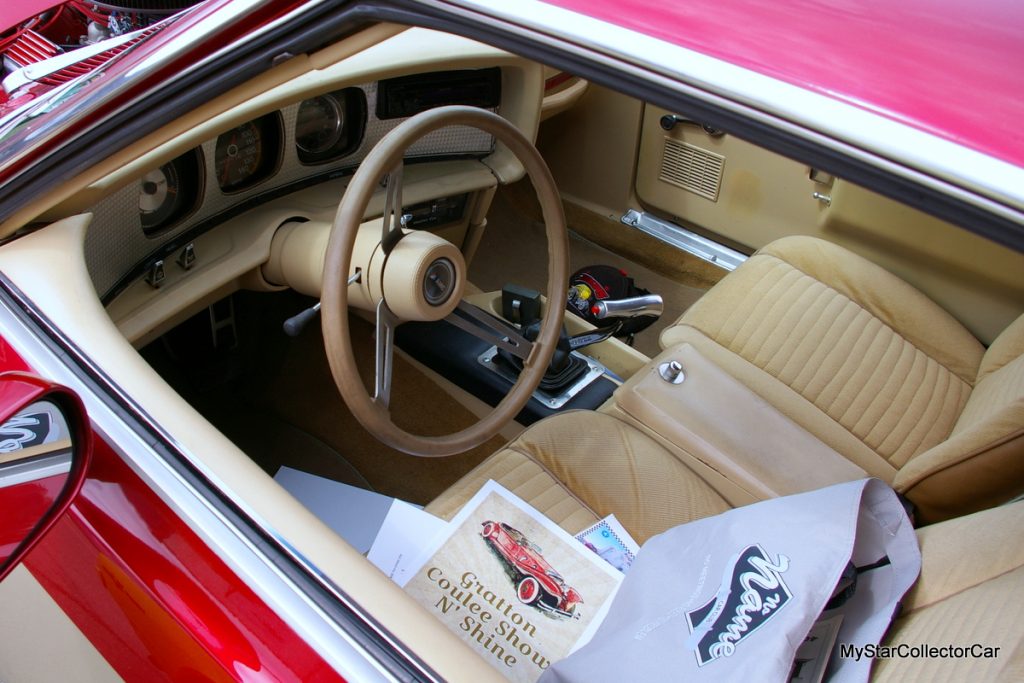 It was also difficult to miss the car's roll cage, an add-on feature that Ken believed played an important role in its track use by a previous owner. Apparently, the Javvy's second last owner took the car on the famous Bonneville Salt Flats during a speed week and pushed the '72 Javelin AMX to 143 MPH before he "cooked the engine", in Ken's words.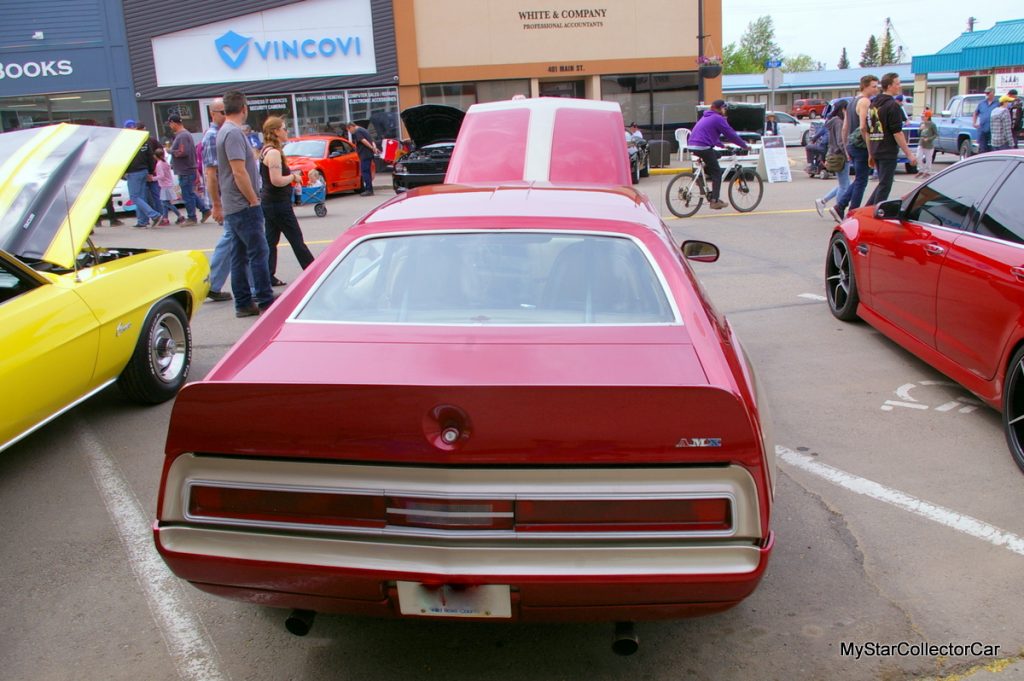 The car now sports a 401 cubic inch engine that is hooked up to an aftermarket 5-speed manual transmission. In short, Ken's 1972 Javelin AMX is a very drivable car with plenty of horsepower and efficiency on road trips.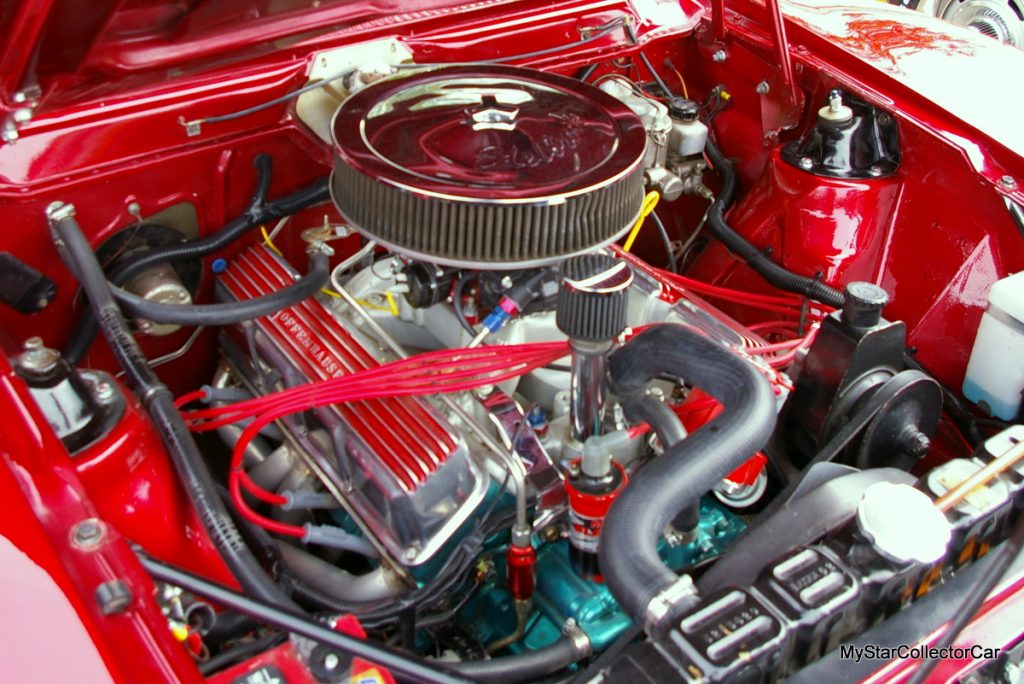 The fact Ken has a dream car that he can drive on a regular basis was important to him because Ken likes to get behind the wheel and hit the open road to car shows. Unfortunately, COVID regulations cancelled many car shows over the past few years, but now Ken is once again able to attend his favorite shows in his '72 Javvy AMX.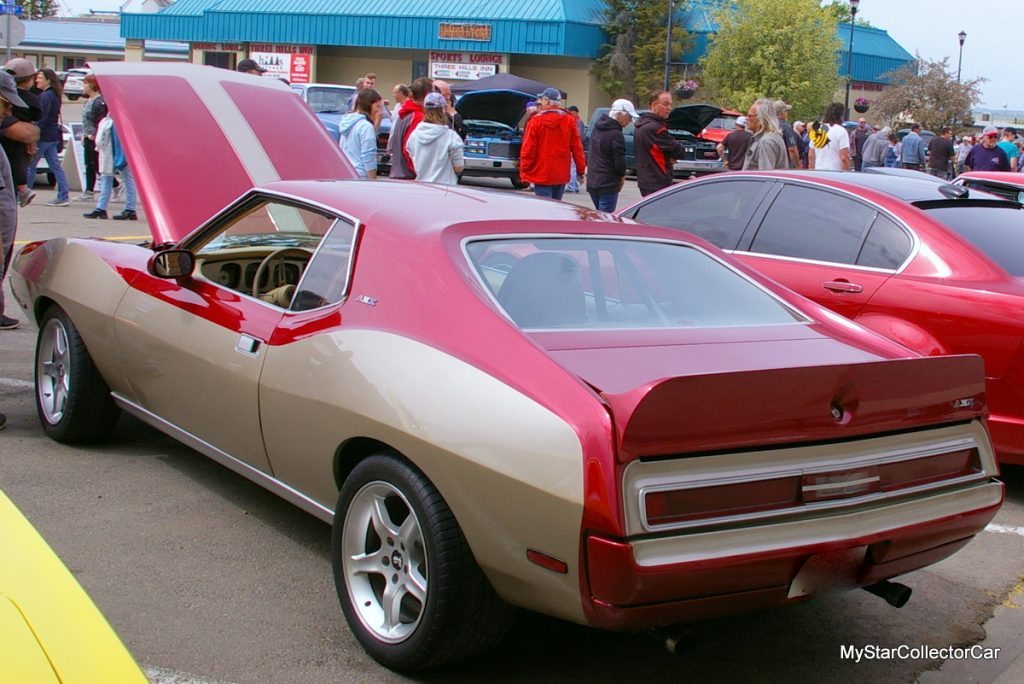 It likely goes without saying that Ken's Javvy can hold its own in modern traffic because of its beefy powertrain, so the front plate that reads "Move Over" in backwards letters seems appropriate since the message would read correctly in a driver's rear-view mirror.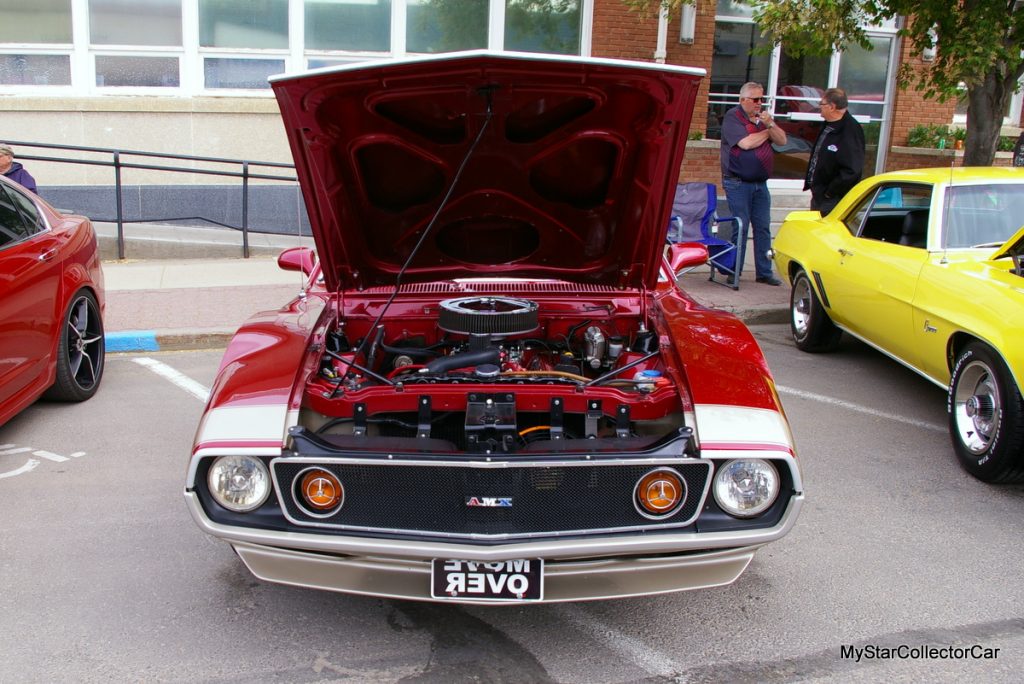 Ken mentioned he is a member in good standing of the No Name Car Club, a group with "no name, no rules-and no problems", in his words.
BY: Jim Sutherland
Jim Sutherland is a veteran automotive writer whose work has been published by many major print and online publications. The list includes Calgary Herald, The Truth About Cars, Red Deer Advocate, RPM Magazine, Edmonton Journal, Montreal Gazette, Windsor Star, Vancouver Province, and Post Media Wheels Section.