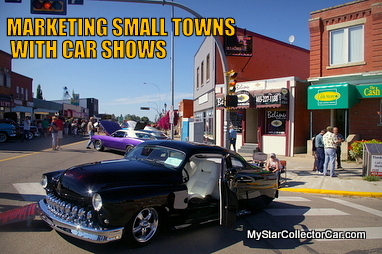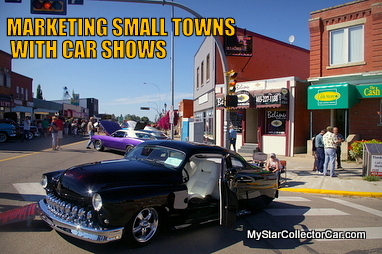 There is no downside to a car show for any community.
The kind of people who enjoy car shows are the kind of people who will drive down less-traveled roads to attend a good car show and they will return every year to towns that extend a welcome mat to them.
We have noticed a substantial increase in the number of car shows over the past five years because interest in the old vehicles is at an all-time high.
Car shows are a great way to attract visitors to towns because the car guy community fits in very well with the small town philosophy where people are also friendly and laid-back.
Every town has a few car guys in the area and they are the foundation for a good car show because the chances are pretty good the local car guys are also members of the larger car guy community.
They would have the connections to invite people to their shows through their car guy network.We like to work hand in hand with the car guys when they want to push a local non-commercial car show.
We offer an online Car Events calendar link at the top of our front page that connects our readers to every car show we can find within our readership.
Right now we are contacting car clubs and communities to set up our 2014 online event calendar. The response from car guys has been very strong and we have already seen a rise in the number of 2014 events long before the 2014 season.
The reason is pretty simple: car shows are good business for all of the towns that host them. The revenue from a car show is typically steered toward a local charity but the extra advantage to the towns is the exposure they receive from a car show.
We have visited many towns that were just names on a map to us before we attended their car shows. Now we know the people of the communities and why they are proud of their towns when we make our annual journey to their shows.
The common denominator is always the sense of pride and the genuine hospitality found in these communities. It is fair to say we would likely have never visited their town if not for the show and now we truly look forward to a visit to any town found on our annual Car Event calendar.
There is a unique characteristic to every car show in the smaller community because there is always an identifiable landmark or feature that sets one town apart from another and we discover that difference whenever we attend their shows.
It might be a grain elevator, it might be an old creamery, or it might be a giant lantern that sets one town apart from another, but there will be some point of civic pride found in every one of them.
A car show can be an important component of their marketing/tourism plan and that angle is probably the main reason we have seen a big increase in small town car shows.
We at MSCC cannot tell you how to run your town's tourism, but a car show would be at the top of our list for maximum exposure and return for your investment.
Jim Sutherland