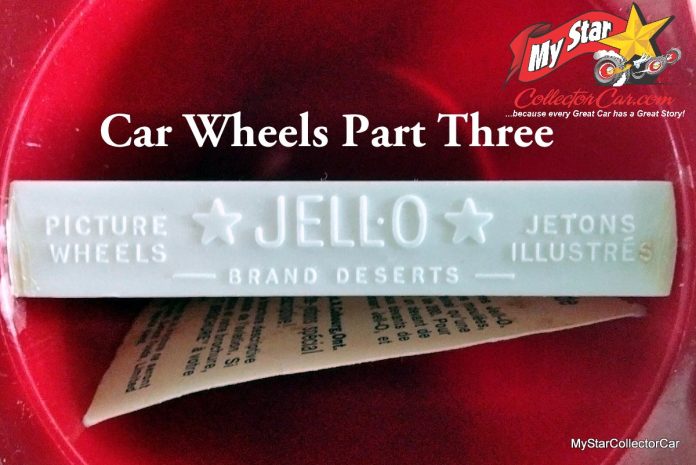 Christmas came very early here at MyStarCollectorCar when a childhood dream was fulfilled by a recent purchase.
The promotion was greeted with huge excitement by car kids like us who were able to enjoy the various pudding flavors while accumulating the 200 Car Wheels poker chip-style discs found in the Jell-O pudding boxes during the promotion.
Unfortunately, the promotion ended before many car kids, including us, were able to collect 200 different Car Wheels. Instead, there were too many Car Wheel duplications in the pudding boxes, a grim fact that was duly noted by many disappointed car kids when the promotion ended at Jell-O Canada.
The net result was a childhood disappointment that was never truly resolved until we bought the entire collection, complete with holder, Jell-O car fact booklet, and original mailing box this past fall. The entire 200 car collection was divided into chronological sections that included the 1910-19 when cars were still scaring the living hell out of horses, possibly because horsepower in its rawest form was on the way out with the dawn of horseless carriages.
The first vehicle on our Jell-0 Car Wheel list is a 1910 Maxwell Model Q, most notable because it was one of the first cars that used a solid driveshaft instead of a chain to drive its rear wheels. Jell-O also noted the 1910 Maxwell still had right hand drive; a feature that was eventually phased out on cars built for North American drivers.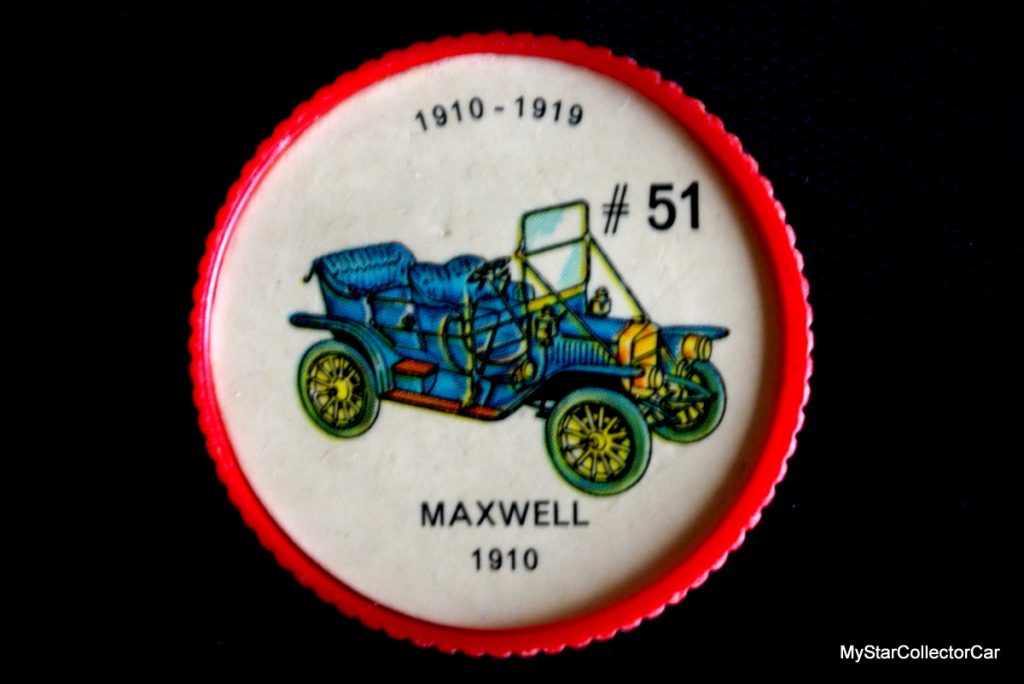 The 1910 Maxwell was also a huge investment because it listed for about 1200 bucks, roughly the cost of a new owner's soul and two of his oldest kids.
However, the 1910 Maxwell's price tag paled by comparison to a 1910 Simplex because this early era car cost about 5 grand and was well beyond the reach of most customers.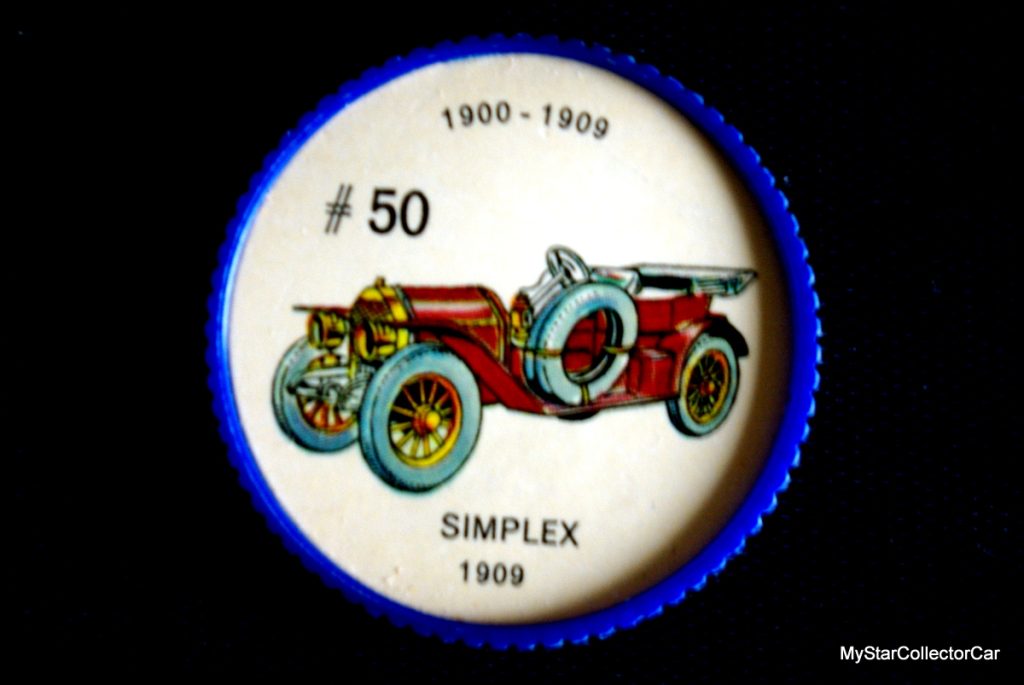 The upside is a 1910 Simplex could hit over 80 mph (about 170 km/h for the metric set), a number that could still attract a decent speeding ticket in 2022.
The third member of our 1910-19 Jell-O Car Wheels team is another long-forgotten car brand, namely the 1913 Stutz Bearcat, another road rocket that could blow by 80 mph and even finished 11th in the Indianapolis 500, according to the Jell-O people.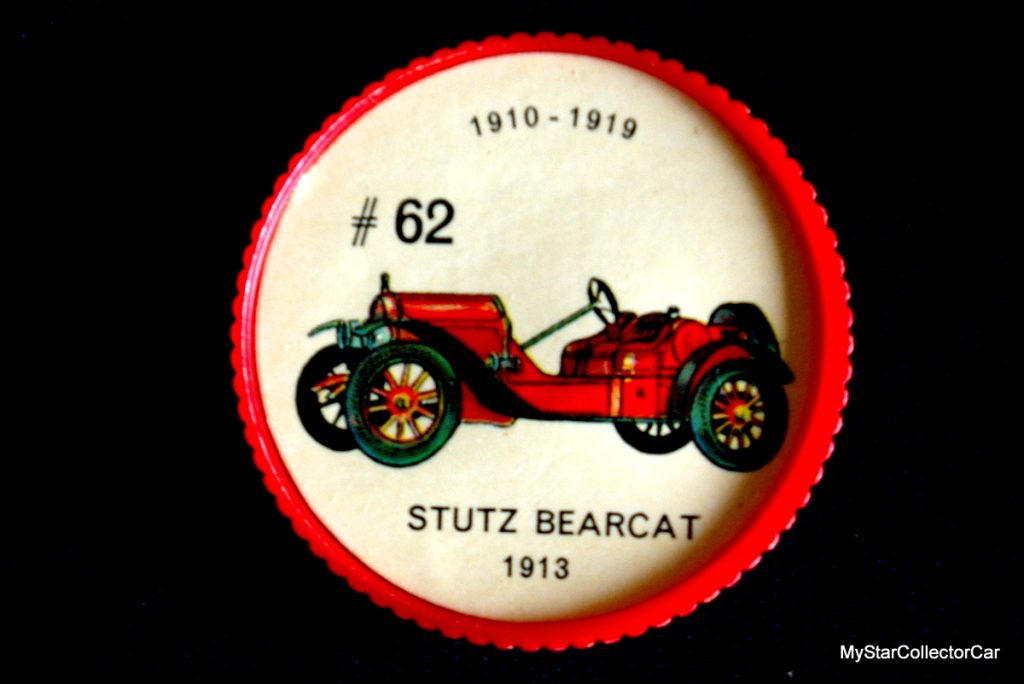 Stutz Bearcats were not manufactured in great numbers and did not survive the Dirty 30s, mainly because they were also ultra-expensive cars. Their scarcity continues to make Stutz Bearcats one of the most sought-after and wildly expensive cars in the vintage hobby.
The common denominator for the previous cars is the fact they were unable to survive in the brutal dog-eat-dog world of early 20th century car builders.
However, our 1910-19 Jell-O Car Wheel list includes the debut of two famous car brands that managed to slug their way out of the car-builder bloodbath from the early years. The fourth addition to our list is the first Chevy, a 1916 Chevrolet 490 equipped with a name Jell-O writers attributed to its 490-dollar price tag that year.
The legendary Chevy name in began 116 years ago and is still going very strong after more than a century in the domestic car market, so the first year Chevrolet was a natural choice for our Jell-O list from that era.
So was our fifth and final choice, the 1919 Dodge Detroit built by the ill-fated Dodge brothers who both died in 1920 before Horace and John Dodge could truly enjoy the legacy of an automotive brand that was built from nothing. Fortunately, their famous Dodge name can still be found on 2022 cars after 103 years.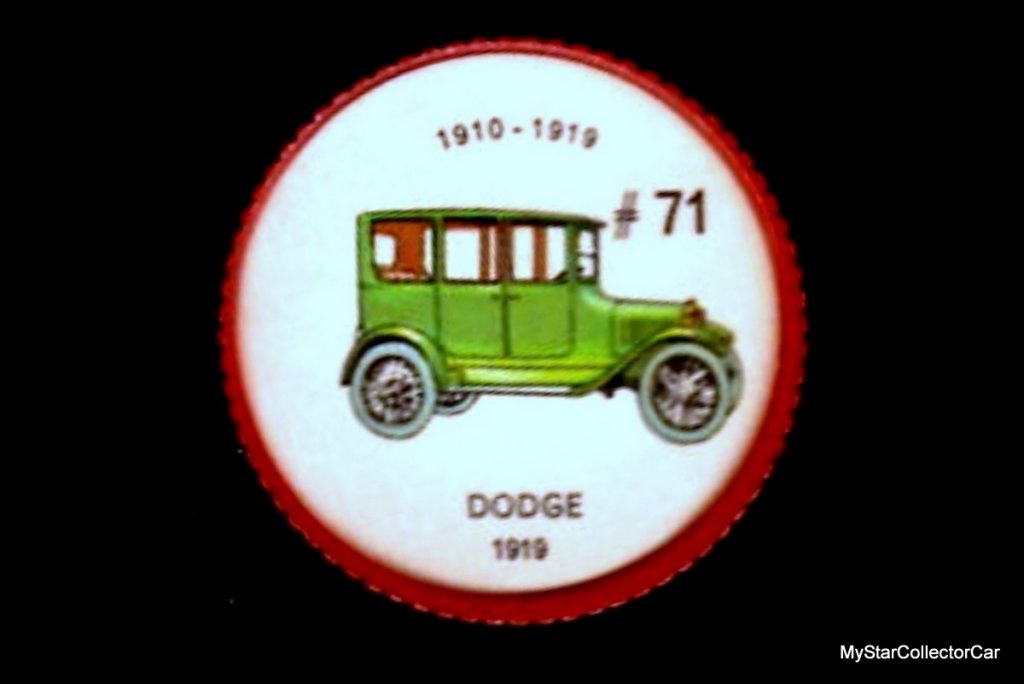 BY: Jim Sutherland
Jim Sutherland is a veteran automotive writer whose work has been published by many major print and online publications. The list includes Calgary Herald, The Truth About Cars, Red Deer Advocate, RPM Magazine, Edmonton Journal, Montreal Gazette, Windsor Star, Vancouver Province, and Post Media Wheels Section.