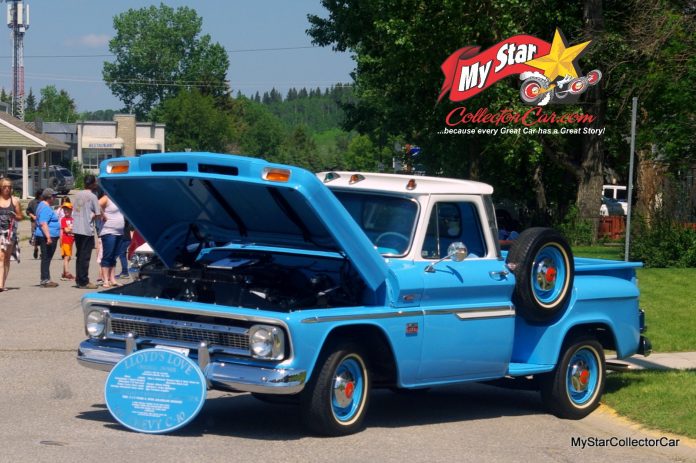 In 1965, Lloyd Fike Sr. special ordered a 1966 Chevy pickup from a local GM dealership and became its first owner on January 24, 1966.
The '66 Chevy truck was a big part of his livelihood because it could haul animals and items so Lloyd could make a living as a family man. The pickup's payload included cows, horses, pigs, hay and even scrap metal because Lloyd expected his truck to work as hard as him so he could make a buck.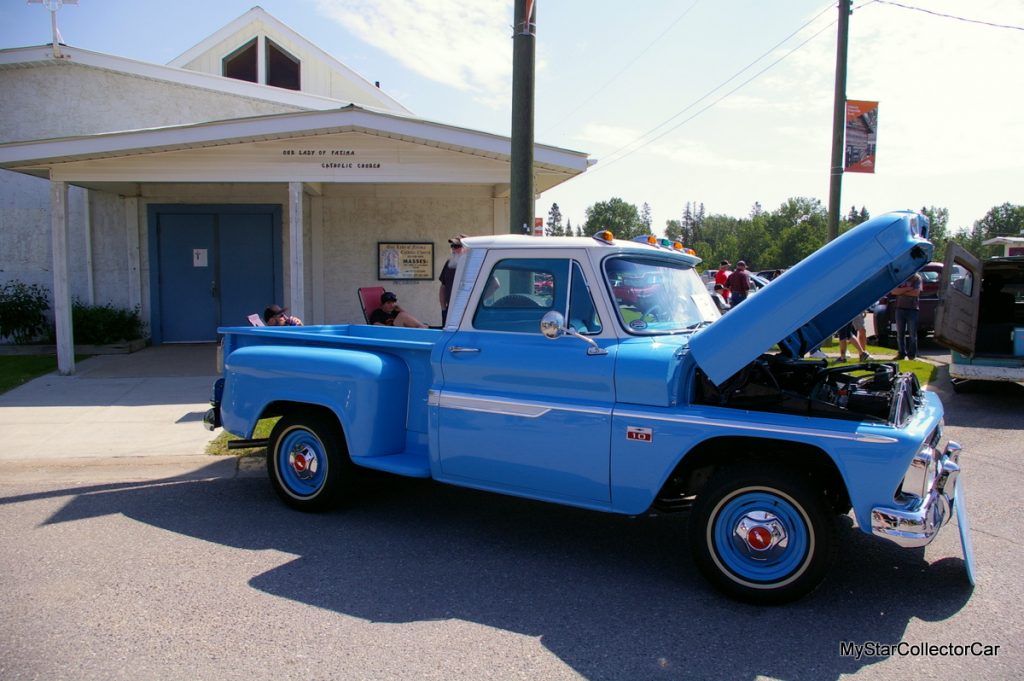 The truck was originally equipped with GM's famous inline six coupled to a three-on-the-tree manual transmission, but it did have a few upscale features such as power drum brakes and a radio.
Eventually Lloyd replaced the Chevy truck's original six-banger when it showed major signs of wear and tear, likely because his son Lloyd Jr. found the pickup's keys and put his dad's truck through the wringer when Lloyd Jr was a teenaged test pilot with a bad flight plan.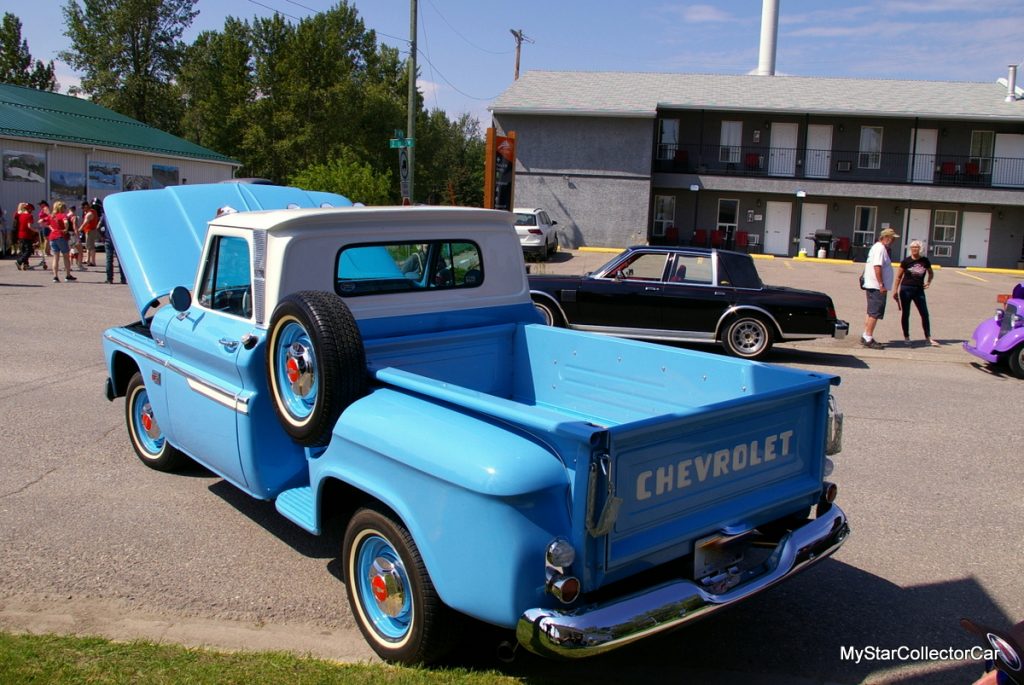 The '66 Chevy pickup was given a heart transplant and lived on within the Fike family, initially with Lloyd Sr. and later given to his son, Lloyd Jr, a car guy who became a very talented builder during his adult years.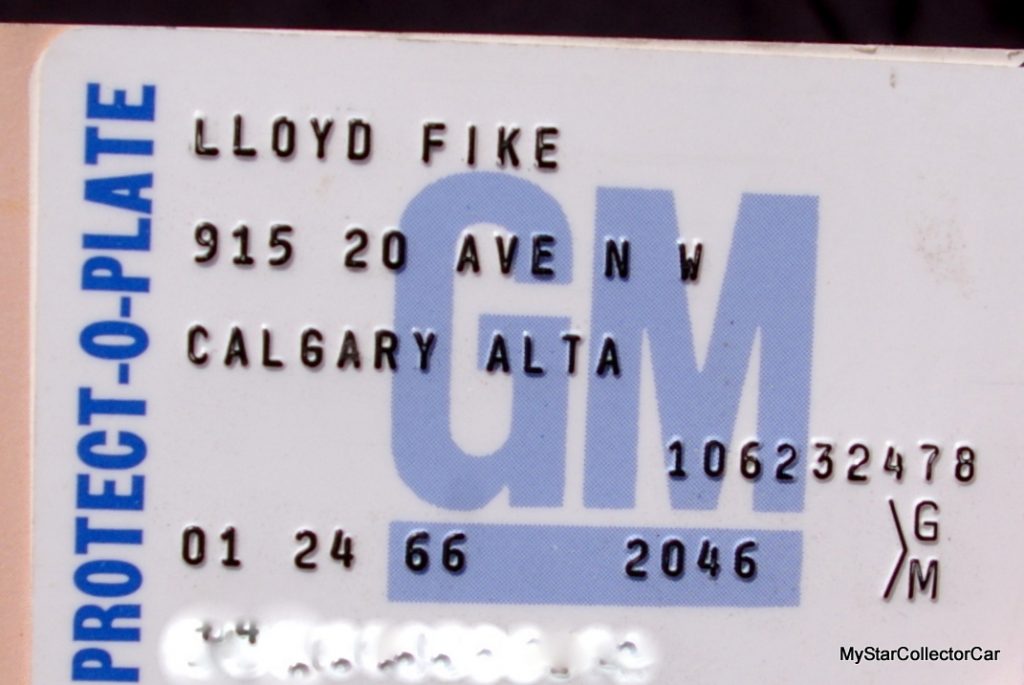 Lloyd Jr. was also very attached to the family legacy Chevy pickup, so he developed a game plan for its restoration. Lloyd's strong suit is performance-driven resto mods, but he wanted to preserve the truck in a period-correct restoration that retained most of its factory good looks and improved its performance.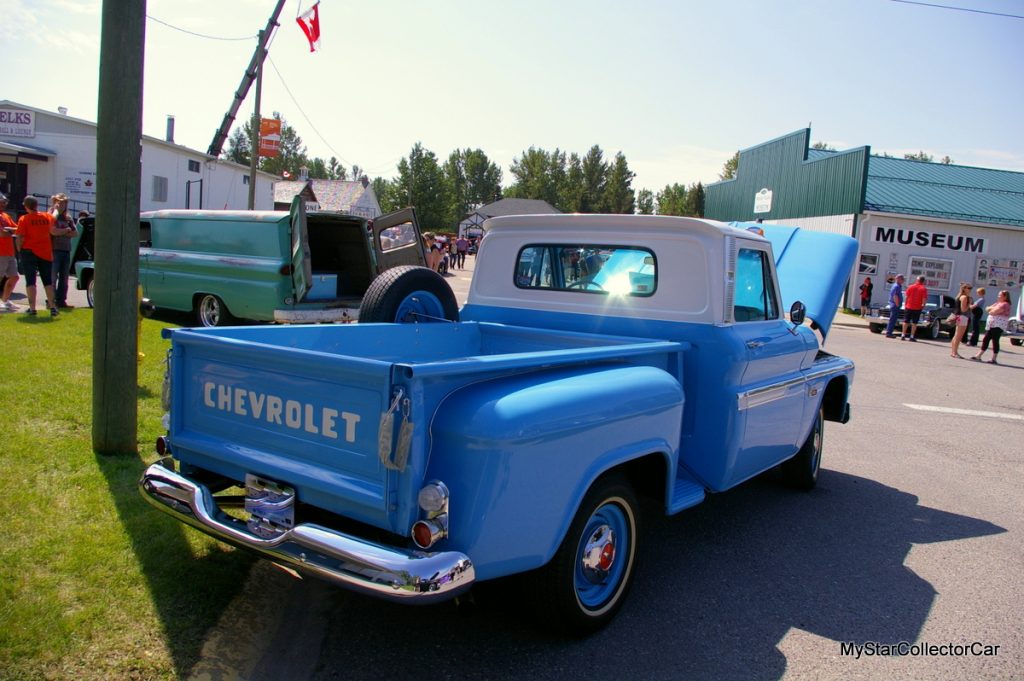 Lloyd Jr. chose a 327 Chevy small block for the truck and coupled it to an automatic transmission. He also added power-assisted steering to enhance the Chevy pickup's drivability so his own kids could drive it with ease. The clearance lights on the truck were an add-on that would have been available in 1966 on Chevy trucks.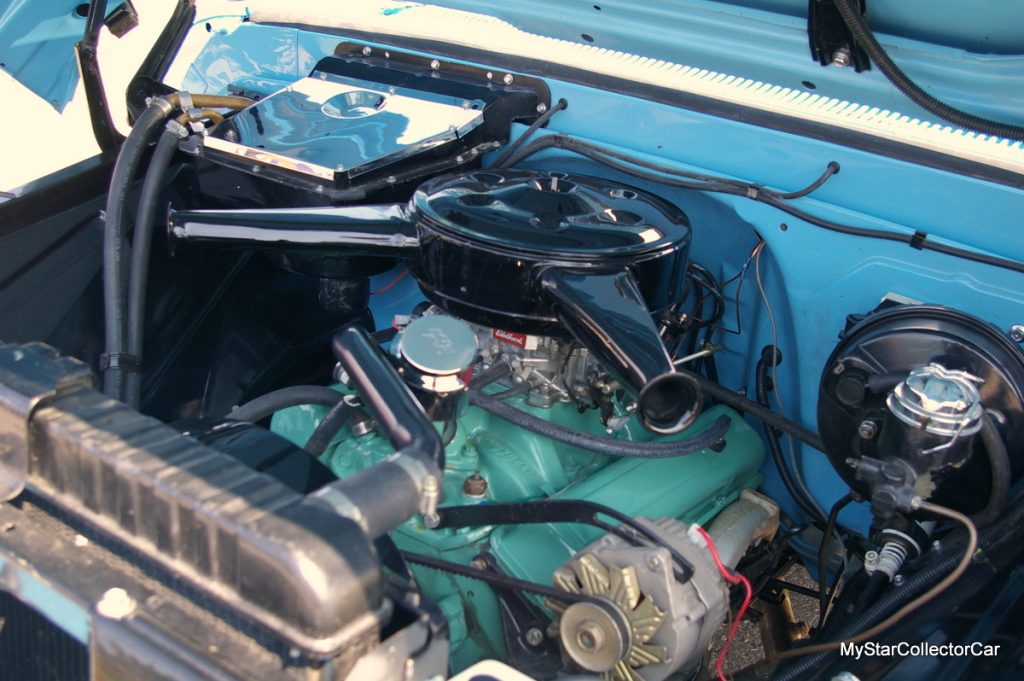 He also did a complete interior color change in the truck because he wanted an interior color that paralleled the exterior color.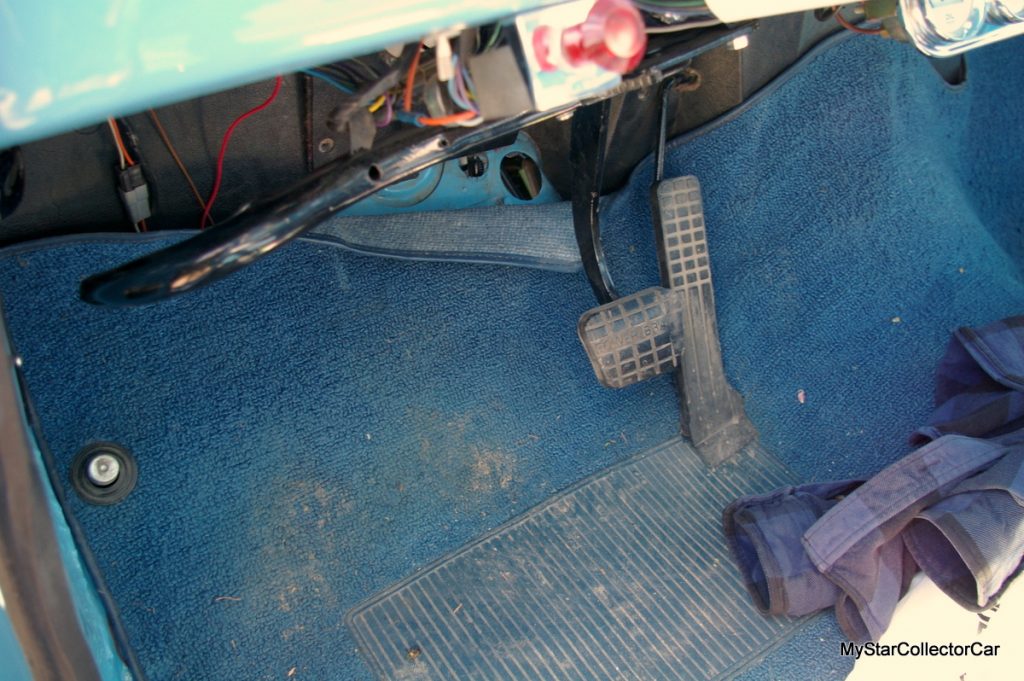 The 1966 Chevy C-10 pickup restoration was a stunningly beautiful success that resulted in a very memorable occasion in Lloyd Sr's life when the truck won Best of Class at a World of Wheels event in Calgary, Alberta Canada. Lloyd Jr. still recalls his dad's reaction to the win as one of the biggest moments in the man's life.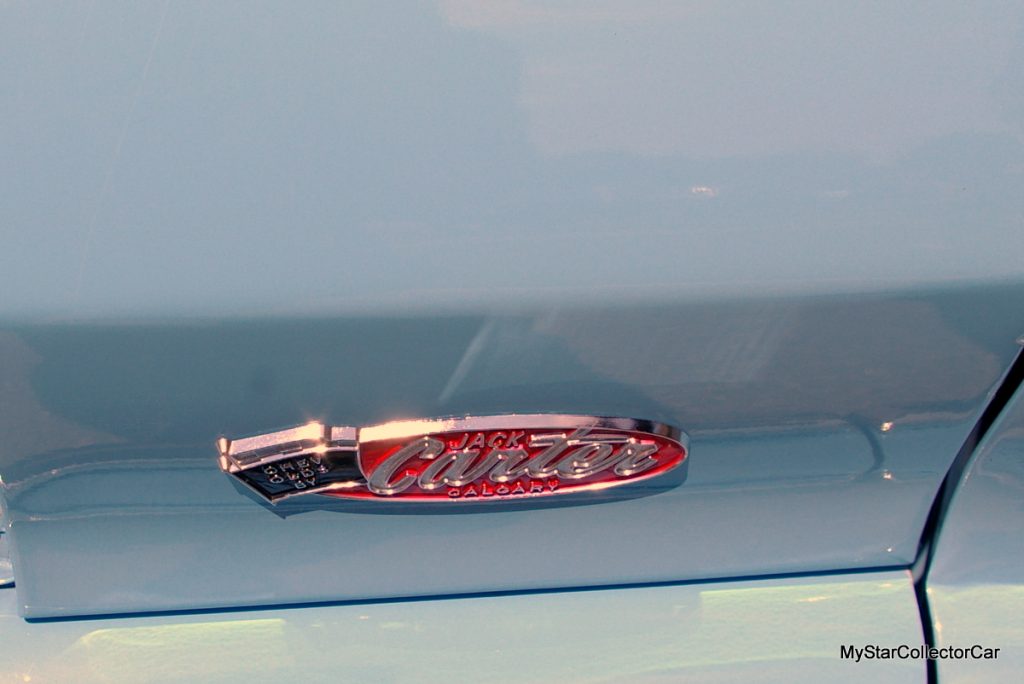 Lloyd Jr. described his late father as his best friend in life and considers the truck to be an unbreakable bond between him and his dad. The legacy is not lost on Lloyd Jr's kids because they always refer to the 1966 Chevy C-10 pickup as "Grandpa's truck" and look forward to any opportunity to connect with the truck.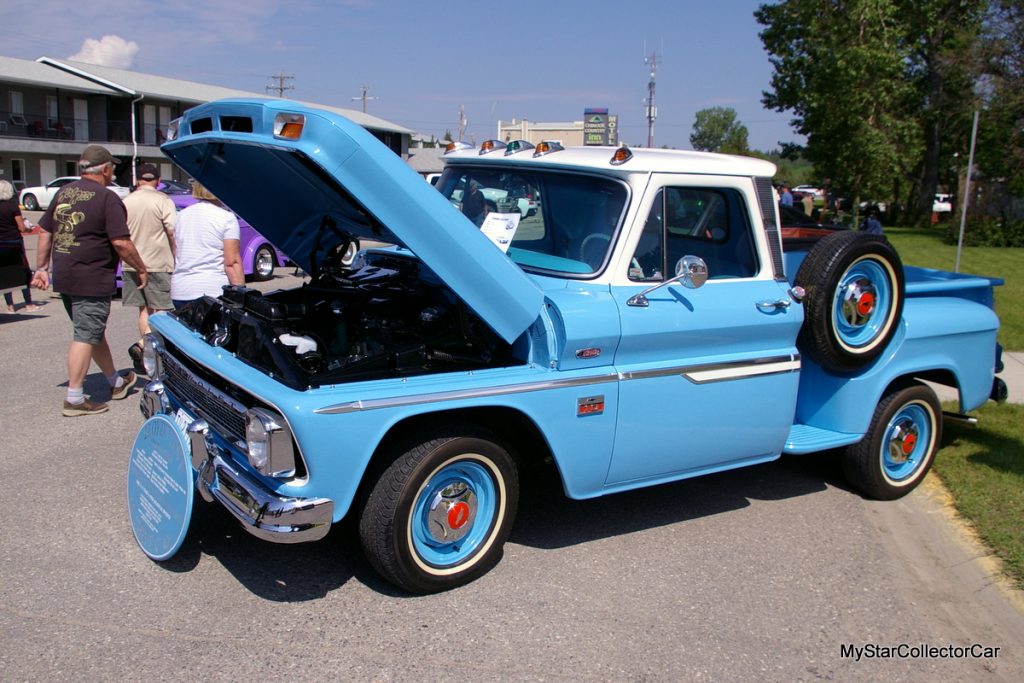 BY: Jim Sutherland
Jim Sutherland is a veteran automotive writer whose work has been published by many major print and online publications. The list includes Calgary Herald, The Truth About Cars, Red Deer Advocate, RPM Magazine, Edmonton Journal, Montreal Gazette, Windsor Star, Vancouver Province, and Post Media Wheels Section.