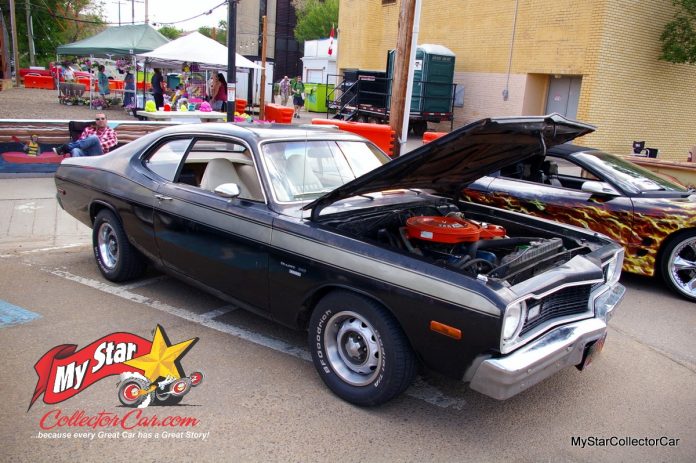 In 1973 Dodge re-badged its Dodge Dart Demon 340 as a Dart Sport 340 to pacify people who were uncomfortable with a car named after an entity that earned its living in hell.
A 1973 Dodge Dart 340 caught Rocky Robertson's eye when he was only 13 years old–but not because of its bumpers. This particular '73 Dart had a custom roll bar installed in it, an addition that greatly enhanced its cool factor for Rocky at the time.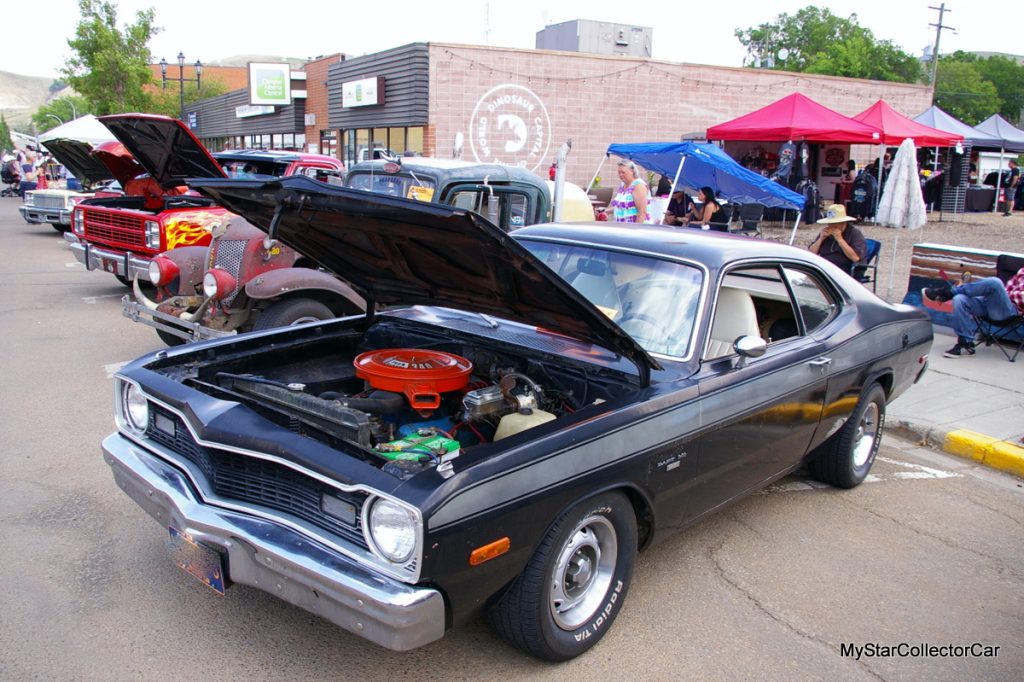 There were many obstacles to ownership for Rocky because he was too young to own his dream car and very light in investment capital for the '73 Dart Sport 340 as a full time junior high student. Eventually another kid in high school with a better part time job bought the car and Rocky was left on the sidelines as an envious non-owner.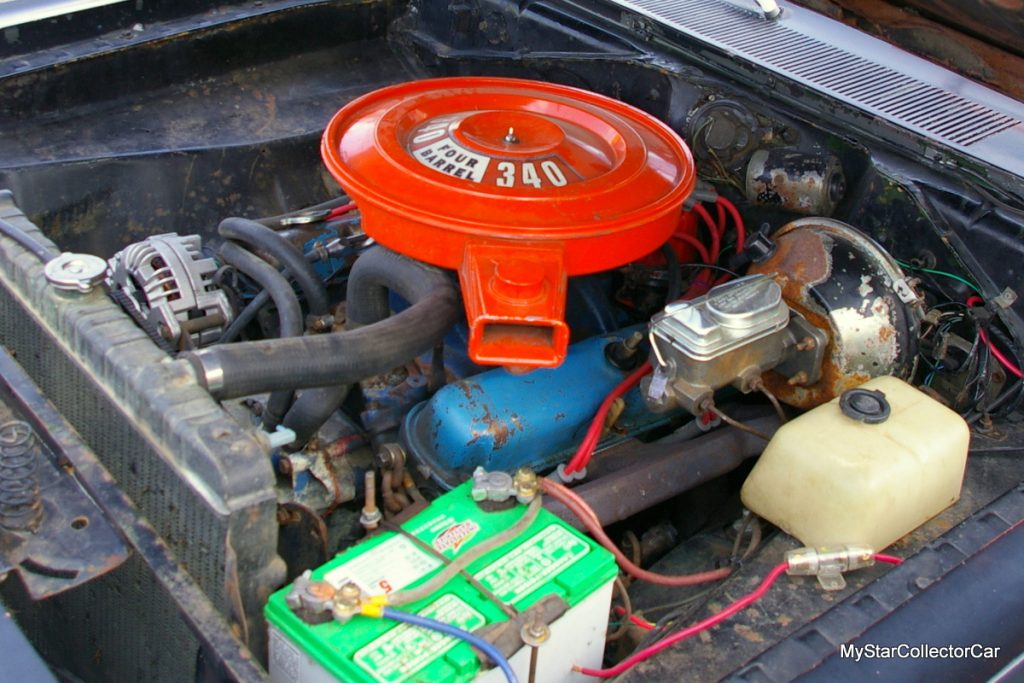 The years rolled by, and the former owner encountered a few misadventures with the '73 Dart Sport 340, including a nasty fire in the steering column. The car was banished to a trailer where it was able to avoid contact with a mice infestation and harsh weather conditions.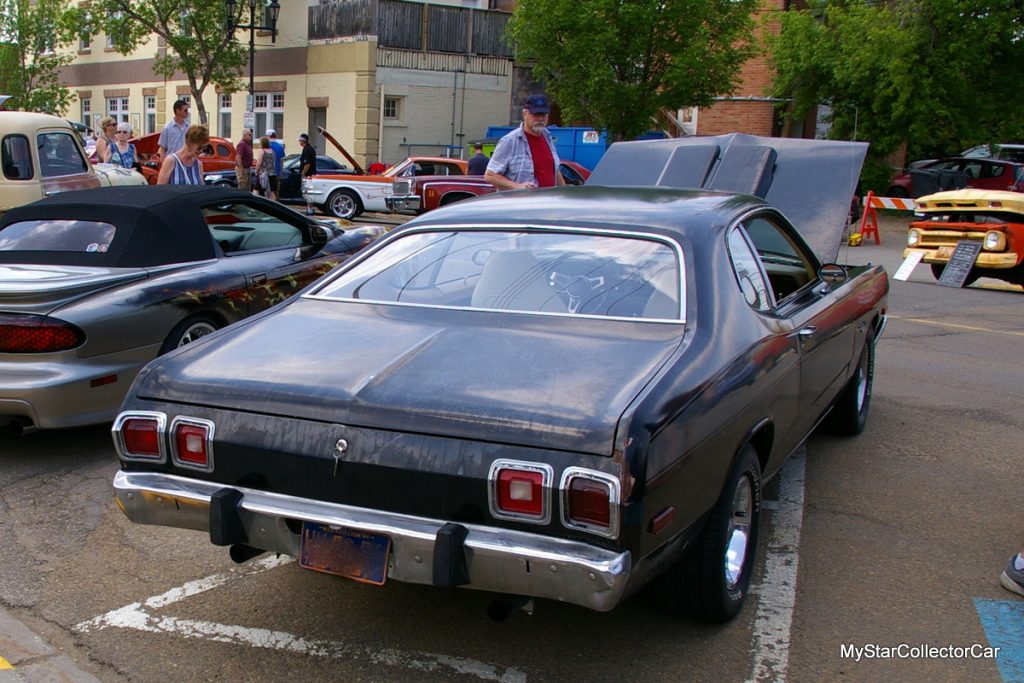 Rocky's interest in the '73 Dart Sport never wavered, and he contacted the former owner at least once a year to sell the car to him. The answer was always "No" until the advent of Covid and a big attitude change for the former owner when he became fed up with the rules and decided to move from Western Canada to Honduras, a country with fewer Covid regulations and no snow.
Finally Rocky was able to purchase his dream car about three years ago after many decades of chasing it. The roll bar that first captured his attention was gone, along with its factory green paint job that is now black–but it was the car Rocky pursued since he was a kid.
The car still has its factory 340 cubic inch small block V-8 mated to its factory 4-speed manual transmission and creates a stir whenever Rocky gets behind the wheel and drives it. He added that his 50-year-old Mopar gets more attention than his modern Dodge Challenger Hellcat, a car that also garners plenty of attention and is a big crowd-pleaser.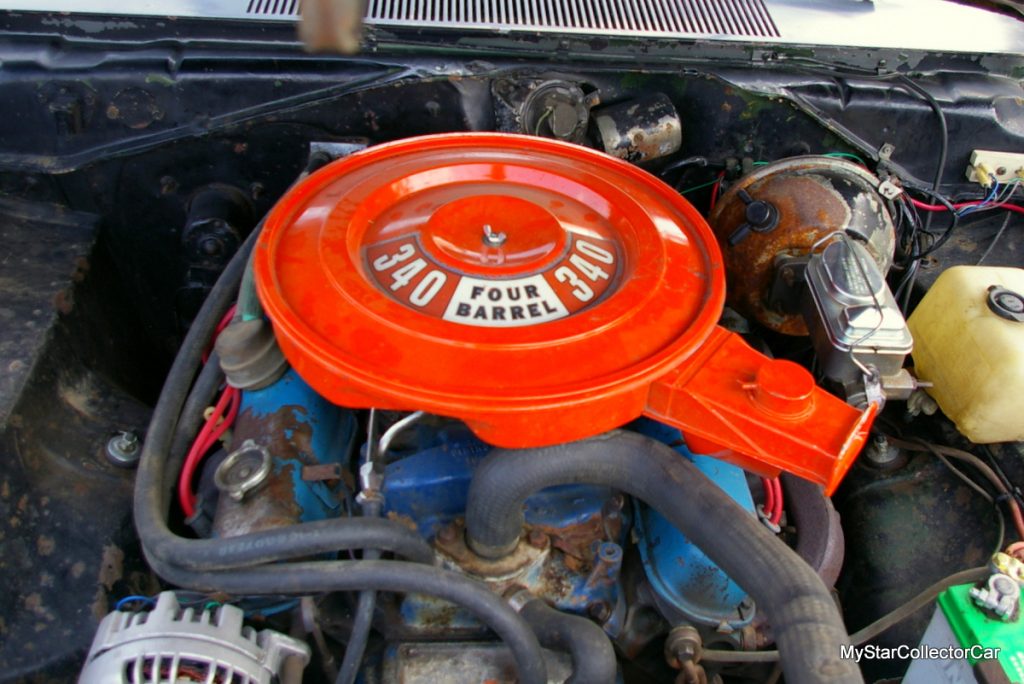 Rocky is the current owner of the '73 Dodge Dart 340 and, because he lives in a small community, Rocky knew its previous owners in the area, so he knows the car's complete history.
Most car guys have sad stories about the one that got away when it comes to vehicles from their past and eventually gave up on their ownership dreams. Rocky's dogged determination to own the very car from his teenaged dreams is a lesson for every car guy to keep trying to beat the odds and continue to chase the highly elusive ownership prize.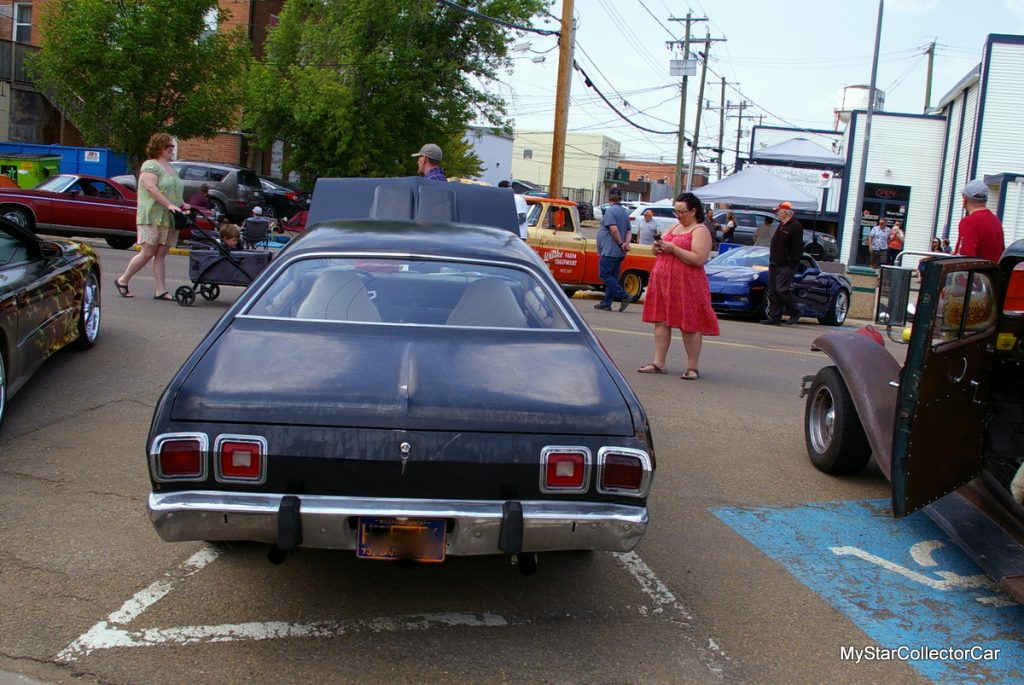 BY: Jim Sutherland
Jim Sutherland is a veteran automotive writer whose work has been published by many major print and online publications. The list includes Calgary Herald, The Truth About Cars, Red Deer Advocate, RPM Magazine, Edmonton Journal, Montreal Gazette, Windsor Star, Vancouver Province, and Post Media Wheels Section.