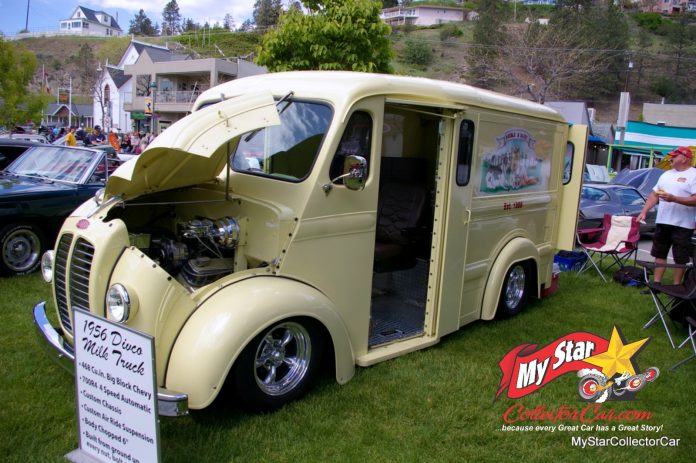 John Bertram likely owns one of the fastest 1956 Divco street legal milk trucks in the world, mainly because his truck has undergone some major upgrades from a stock Divco delivery truck.
John's Divco now has a monstrous 468 cubic inch big block Chevy engine that can barely corral its large herd of ponies, a striking contrast from the Divco's factory engine that had decidedly less than 100 horses under its hood.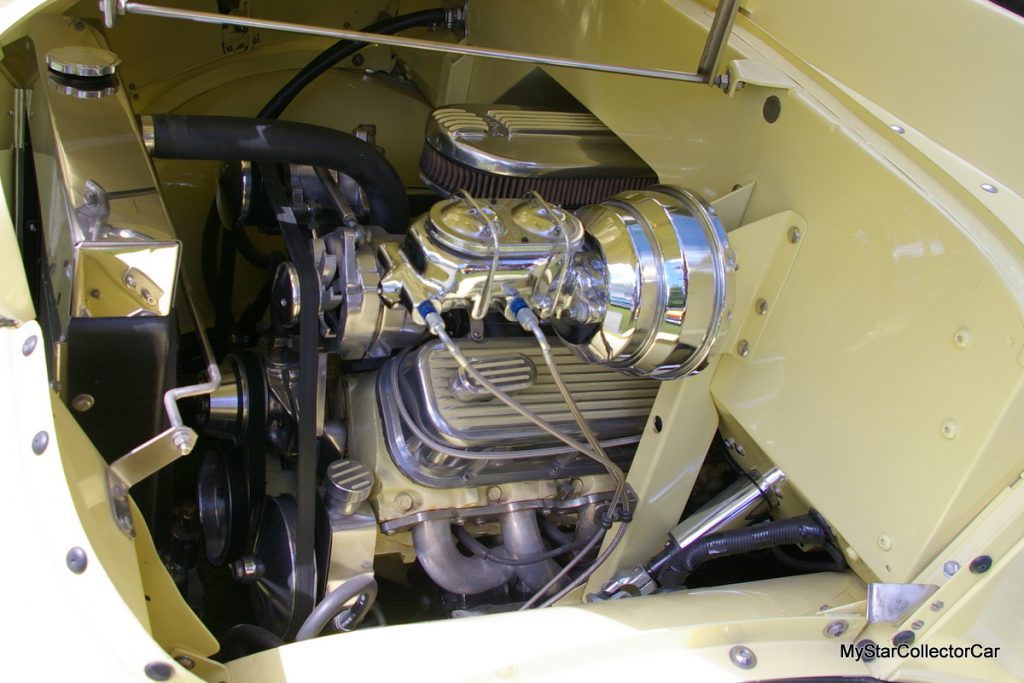 The major boost in horsepower and the sheer size of the powertrain ruled out the Divco's original chassis in every way, so it now has a custom frame that was built to accommodate the power and size of the new engine and 700 R4 (4-speed automatic) transmission.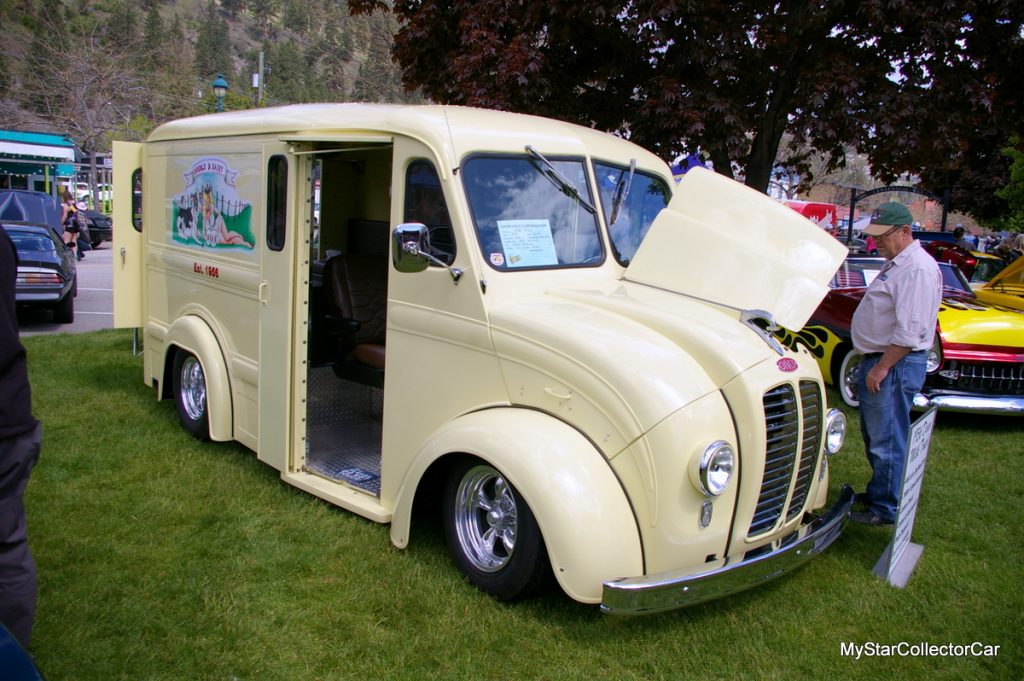 The Divco underwent a modest chop to enhance the milk truck's overall style since it was no longer necessary to have a taller truck for milk delivery purposes. The custom frame was also designed to accommodate an air ride system on all four of its corners to enhance the comfort levels not found in the work-oriented factory Divco milk trucks.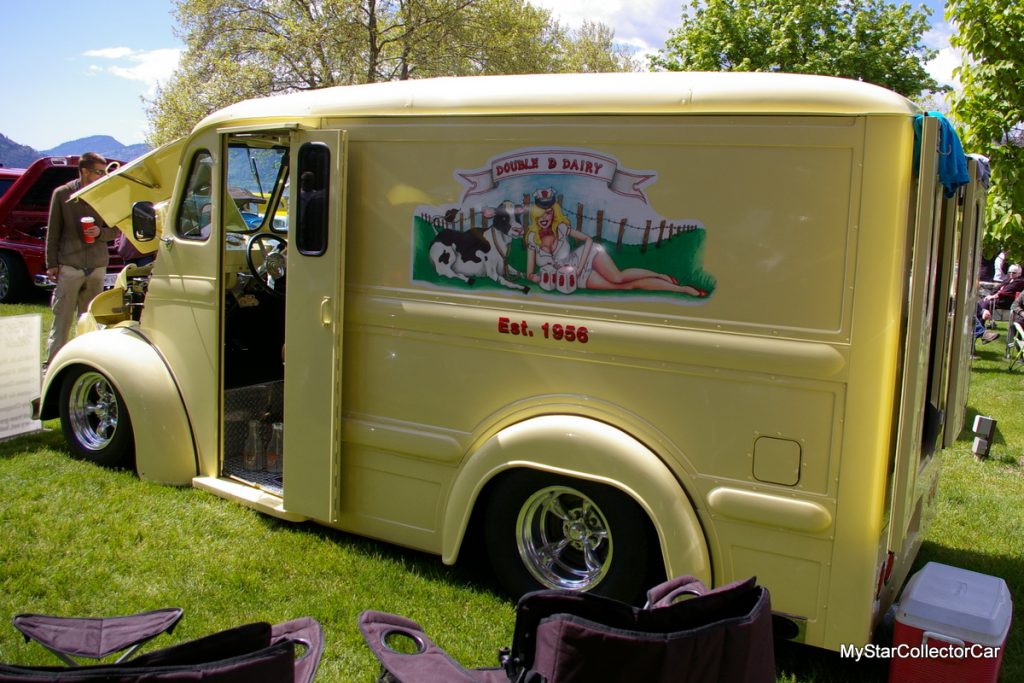 John is a big fan of car shows and "likes to come to shows where there is nothing else like it", in his words. Mission accomplished in our opinion here at MyStarCollectorCar because there is nothing like a wild 1956 resto mod that has undergone a major transformation from a humble milk truck into a beastly road machine.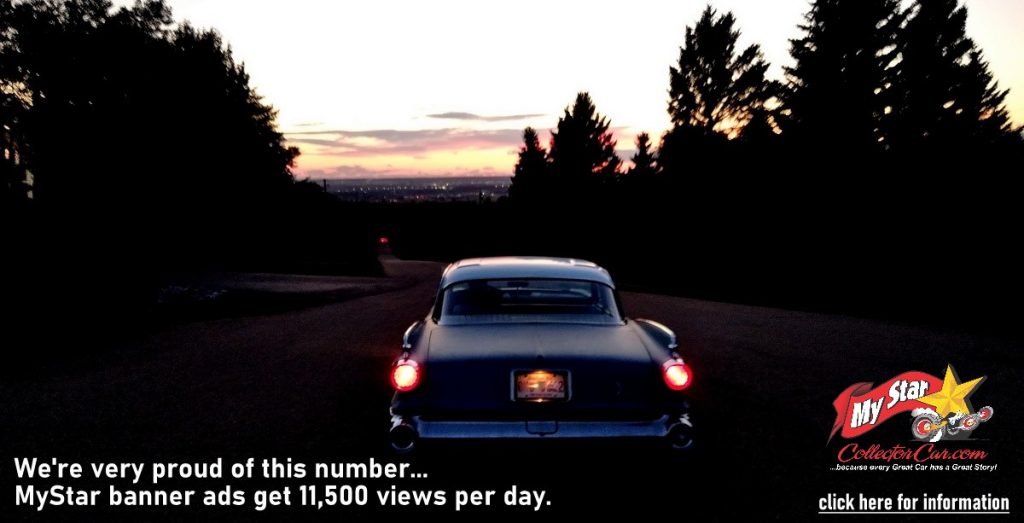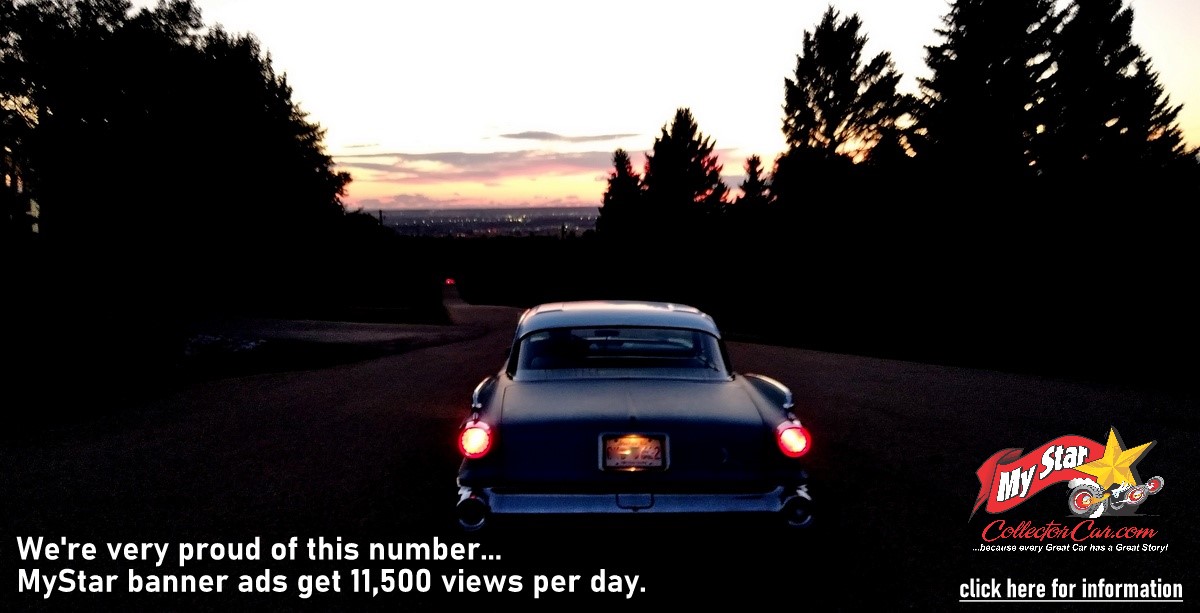 John's Divco has a Chevy steering system that can handle the modern powertrain, along with a disc brake system that will rein in the large herd of horses under the hood when the situation warrants it.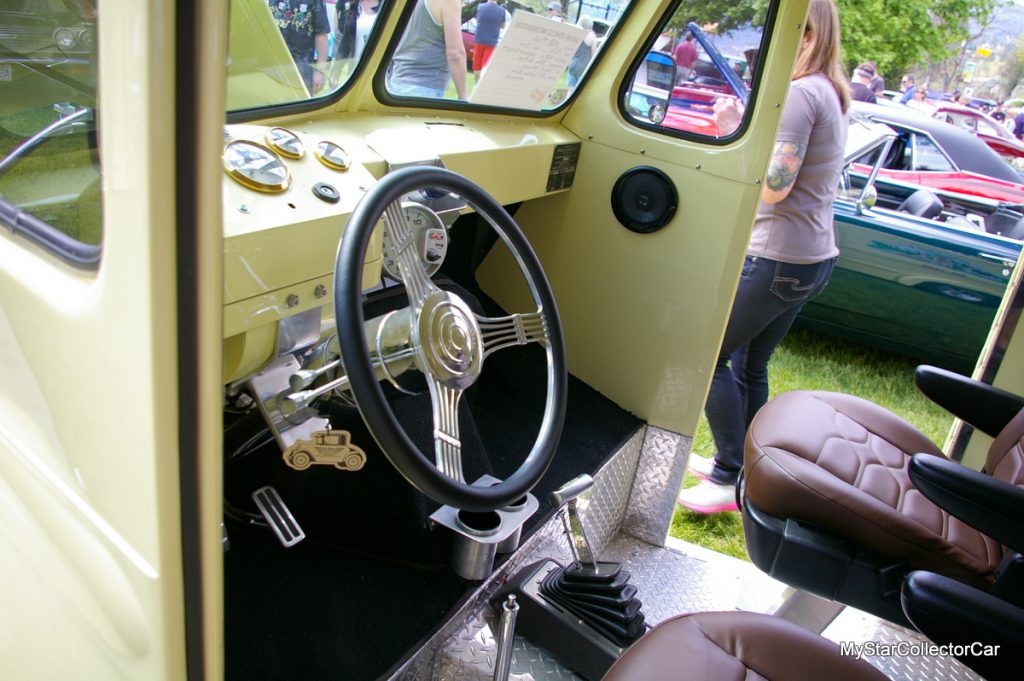 The Divco resto mod also has a complete set of gauges to monitor the engine in every way when John gets behind the wheel.
John upgraded the rear interior of his Divco and set the foundation for a portable bed in the milk truck if he decides to pursue that option. The overall design of the truck's interior leans heavily toward a clean and elegant style blended with a cool factor.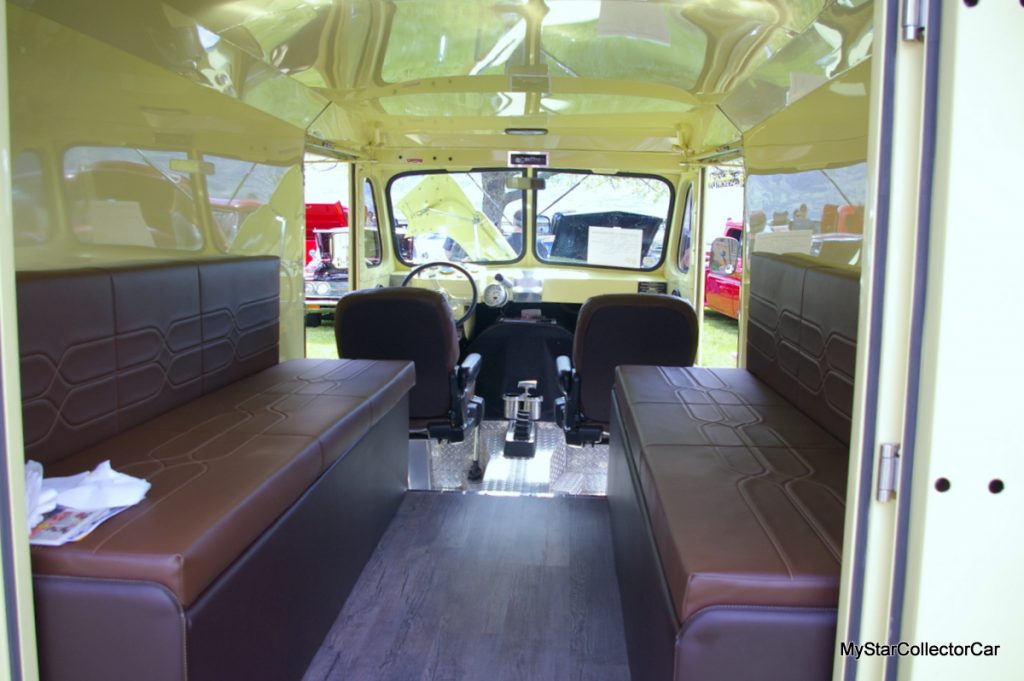 The net result is a 66-year-old milk truck that connects heavily with the 21st century in terms of overall performance. In fact, John told MyStarCollectorCar his Divco resto mod is easily capable of a 100 km/h pace (roughly 60 mph) and has "lots left", in his words.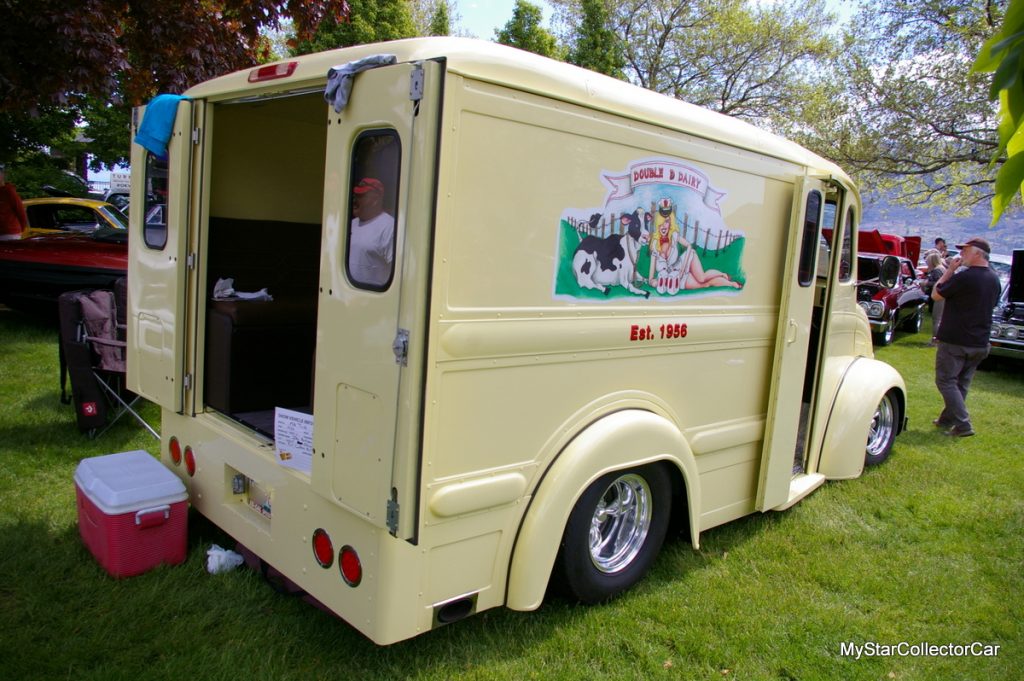 However, John prefers to enjoy the journey every time he gets behind the wheel of his stylish 1956 Divco, mainly because he enjoys every opportunity to connect with people who are naturally very curious about the milk truck.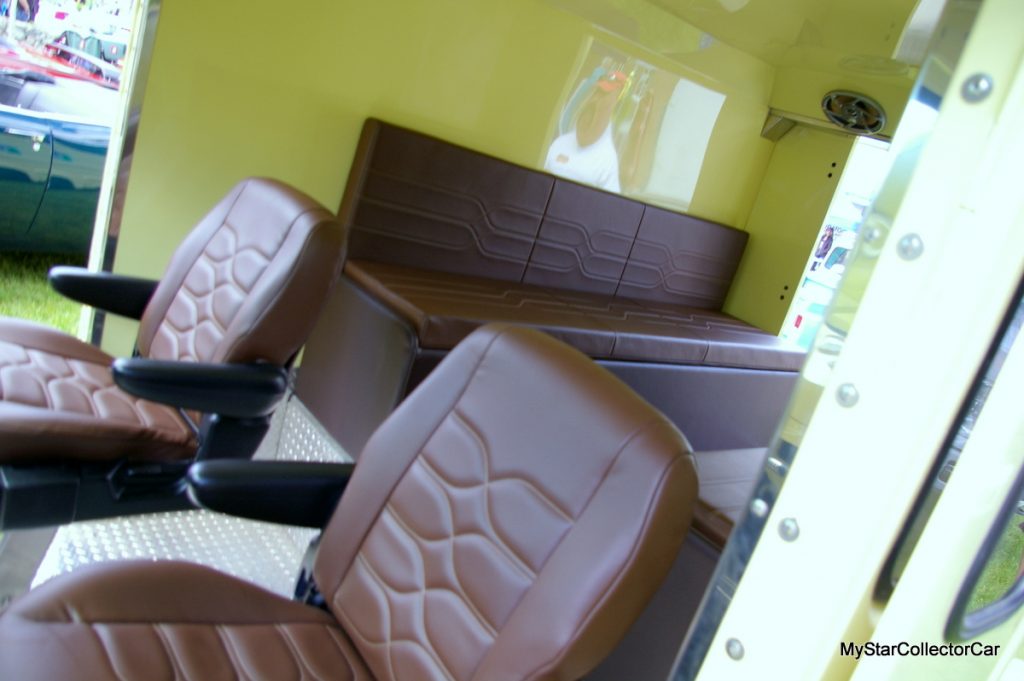 Some of them may even remember a bygone era when these vehicles were a big part of their past and simply delivered milk, while others may be too young to have even seen one in their lives.
BY: Jim Sutherland
Jim Sutherland is a veteran automotive writer whose work has been published by many major print and online publications. The list includes Calgary Herald, The Truth About Cars, Red Deer Advocate, RPM Magazine, Edmonton Journal, Montreal Gazette, Windsor Star, Vancouver Province, and Post Media Wheels Section.