I haven't been to Okotoks since a tumultuous weekend in 1980–it featured a barroom brawl with some locals and drinking far past acceptable guidelines.
Okotoks has grown massively over the last 42 years—everything looks shiny and new. They held the show in the Old Towne section and that was very familiar—the hotel where the infamous brawl happened was still there so that was a good landmark for me.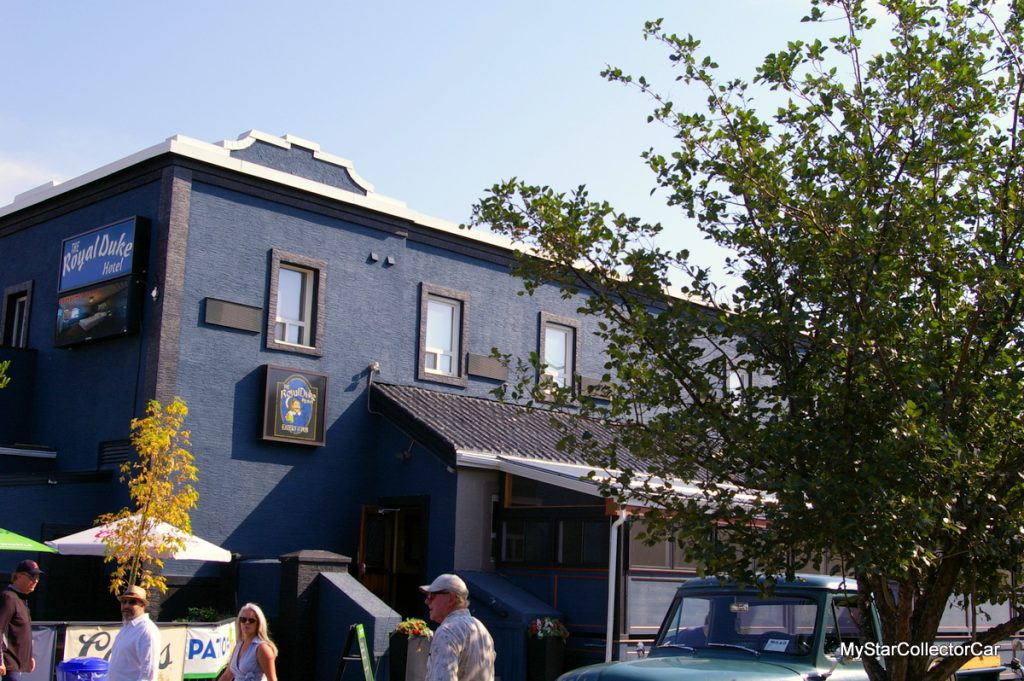 The downtown location was the perfect setting for classic iron because they kept the look of a small town and built a moderate-sized city around it.
The first car I found was a beast. It was a 1960 DeSoto two-door hardtop built for track and street use—even though it looked a lot more track and lot less street.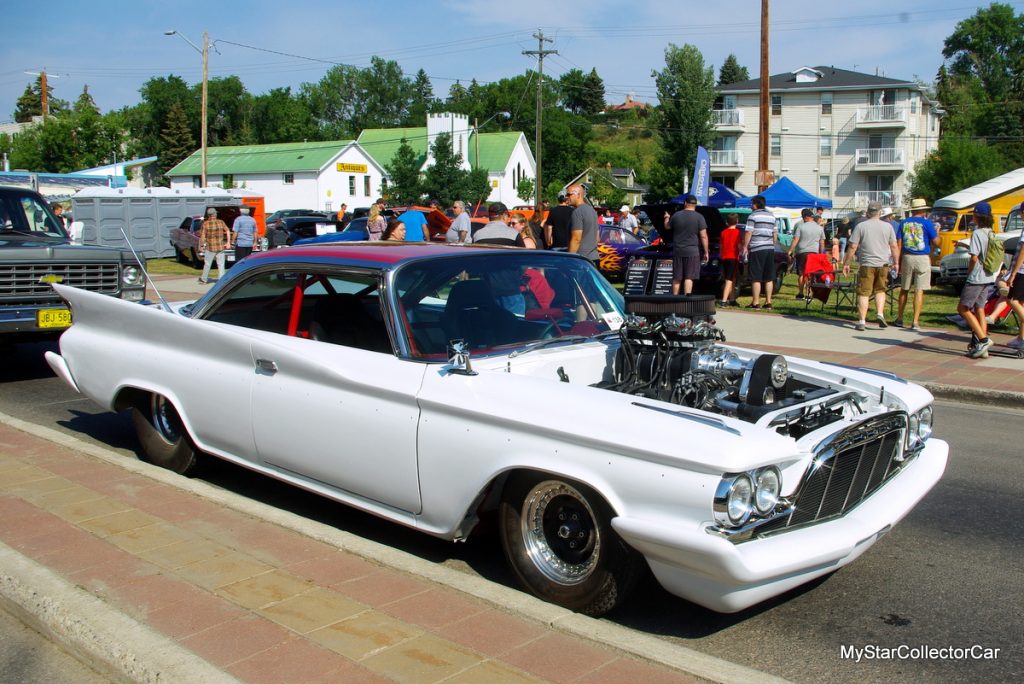 This monster had 4-figure horsepower numbers and it started a war with some DeSoto guys—the perfect owner's story.
The next car I found was a mint 1970 Challenger RT 440. If there was a formula for a perfect owner matched with a perfect car—this is the one.
Mopar guys are fanatics about rare combinations of options and this Challey ticked off all the boxes.
I spotted a mint 1977 Pontiac LeMans two-door coupe at the Okotoks show and I knew that car was a story because who restores a '77 Pontiac?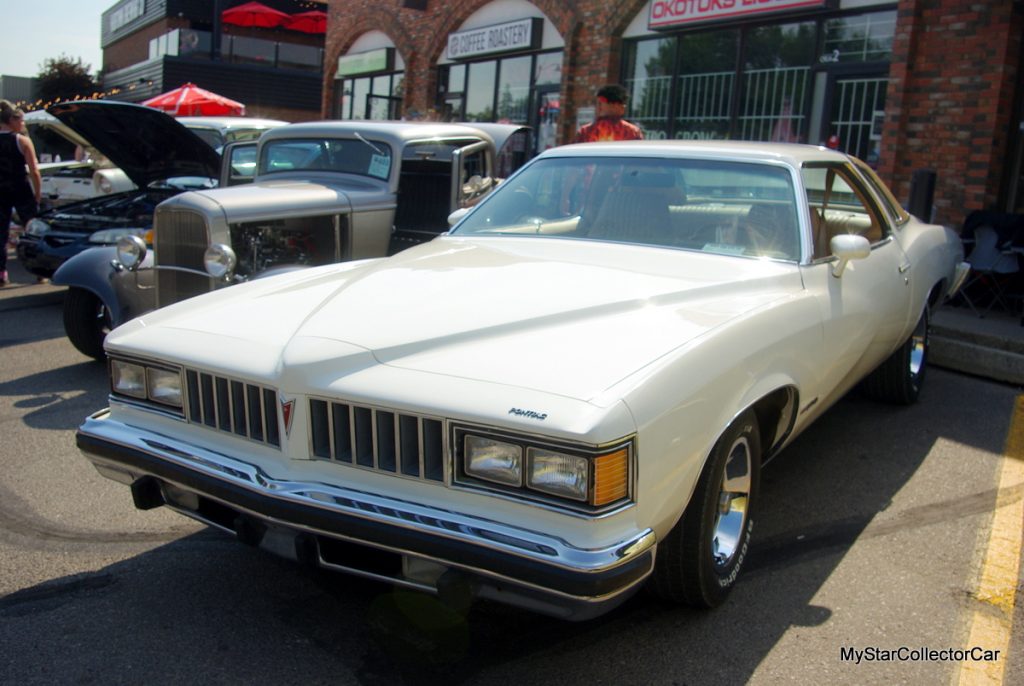 My gut instincts were great—the Poncho is going to be a great future MyStar story.
The last car I found was a 1959 Chrysler Windsor two door hardtop and this finned beauty was a story in itself. The current owner gave all the credit to the former owner who did all the work.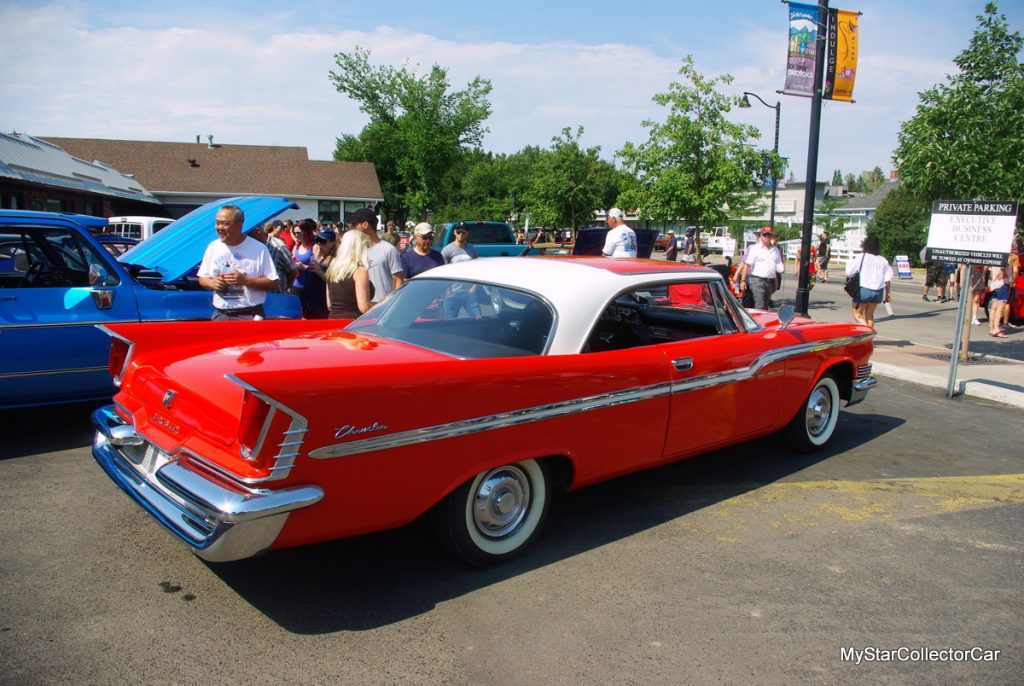 This car was beautifully done. Believe it or not, the current owner had never seen Christine so he was mystified by people who called it by that name. You can never have too many fin car stories—look for it next year at MyStar.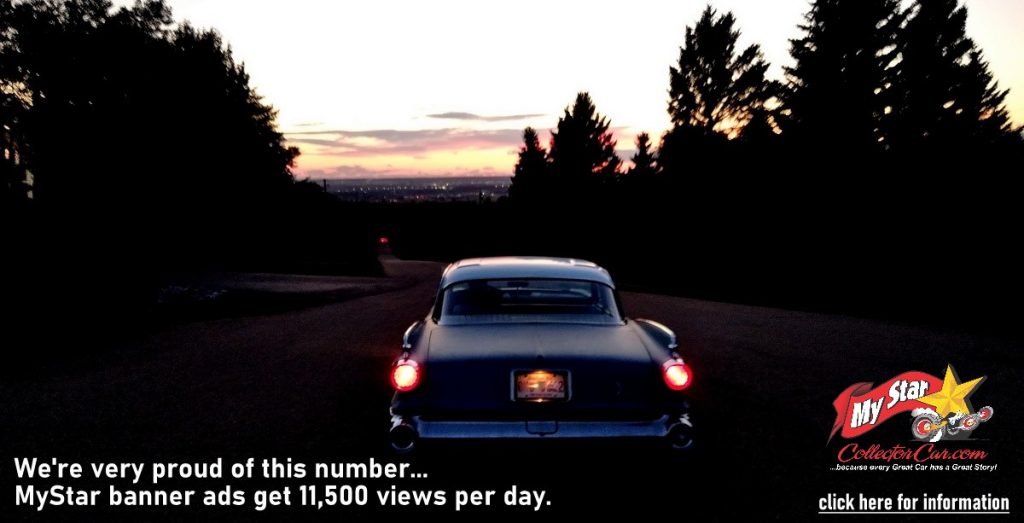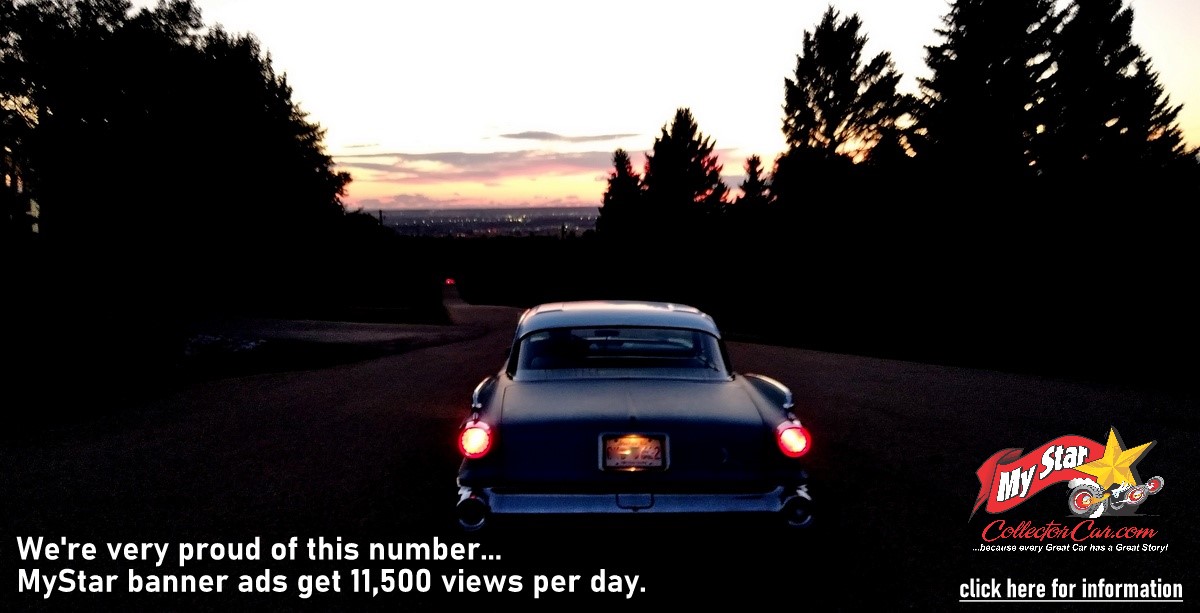 Jim found a '66 Chevelle SS396 with a great story. It was one of those unicorn car guy yarns where a guy found a car he bought brand new 52 years after he sold it.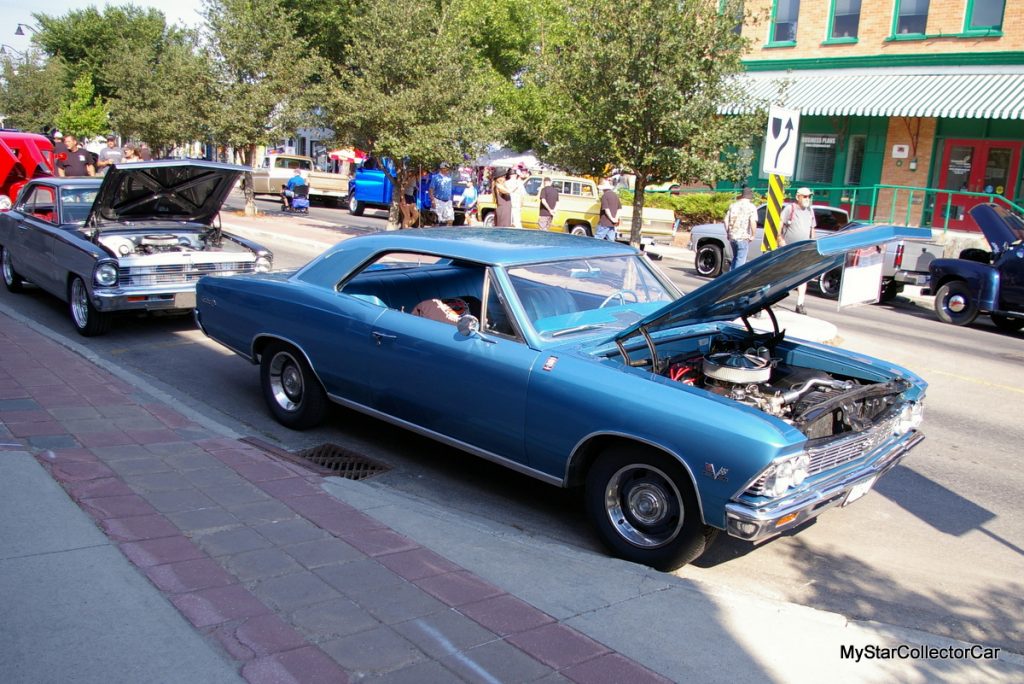 The Chevelle had an interesting life—and still has. Look for the full story in '23.
Jim also spotted a '72 Demon resto-mod with monster horsepower. It's owned by a guy who gets his hands dirty on a car and this brute showed some serious work under the hood.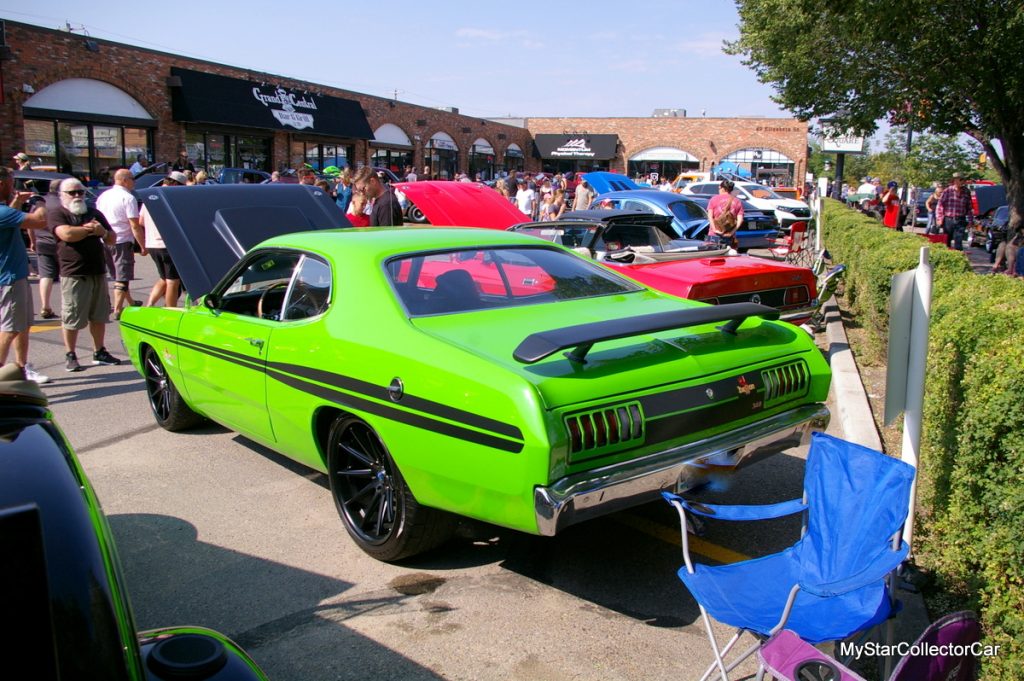 More-power Mopar stories generate big traffic at MyStar—this one won't disappoint.
Jim's third future MyStar story is a 1928 Auburn. Family connections are the backbone of a great car story and the narrative behind this Auburn is like a Hollywood plot.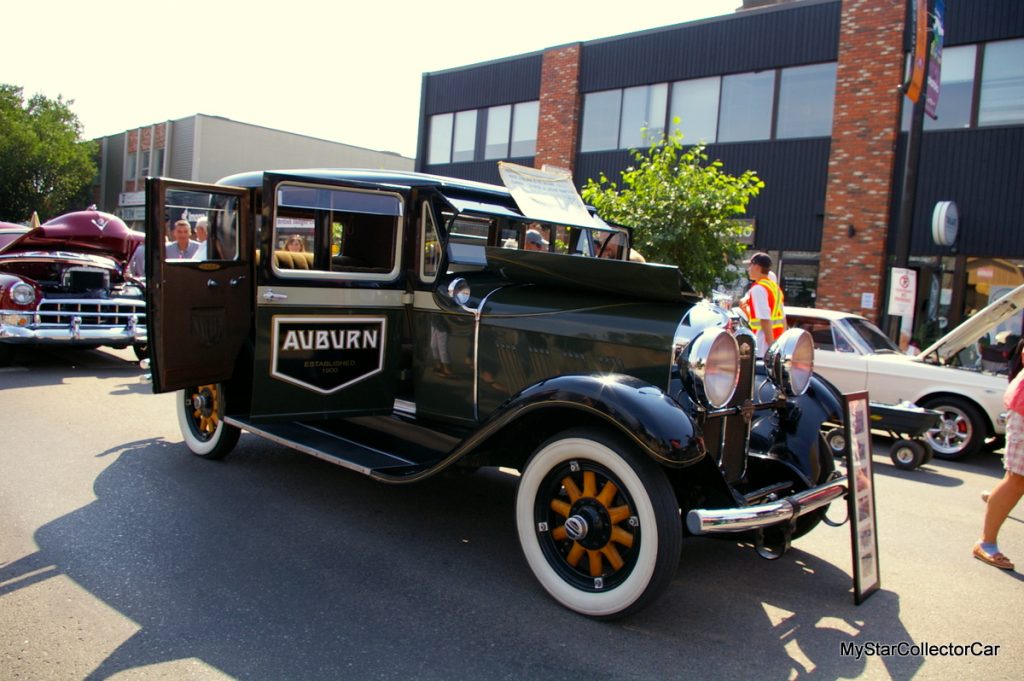 It's that good. Look for the MyStar Auburn story in 2023.
Jim's last story was a '53 Merc M-100. The owner was a hardcore Ford guy, so you won't see a small-block Chevy under the hood.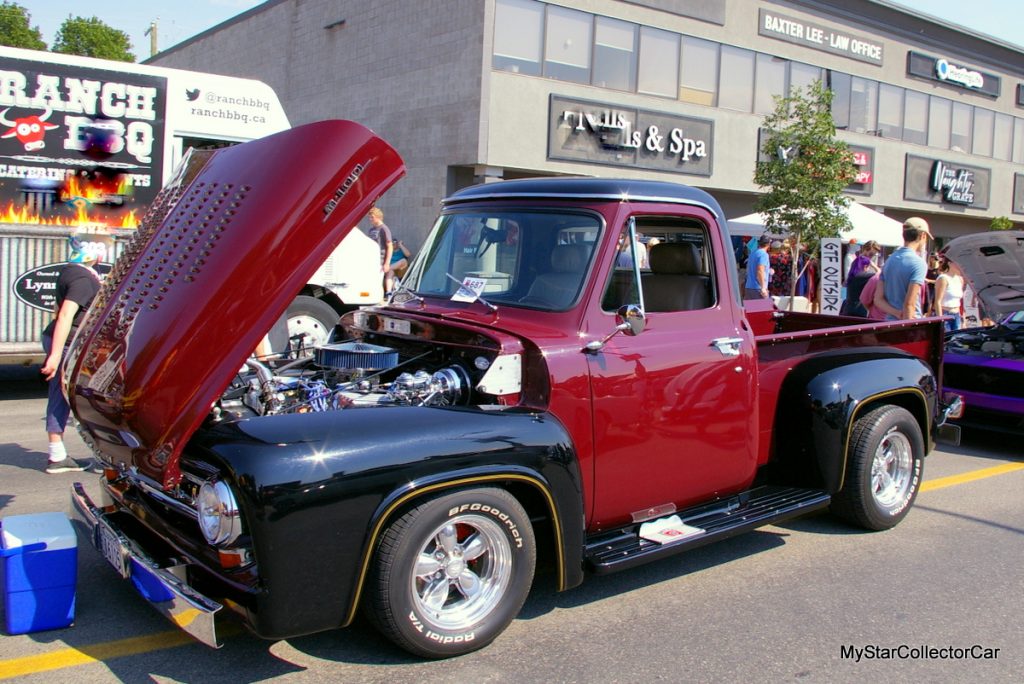 Instead, it's a big block Merc. I saw this M-100 in person and it's definitely cool enough to be a MyStar caliber story.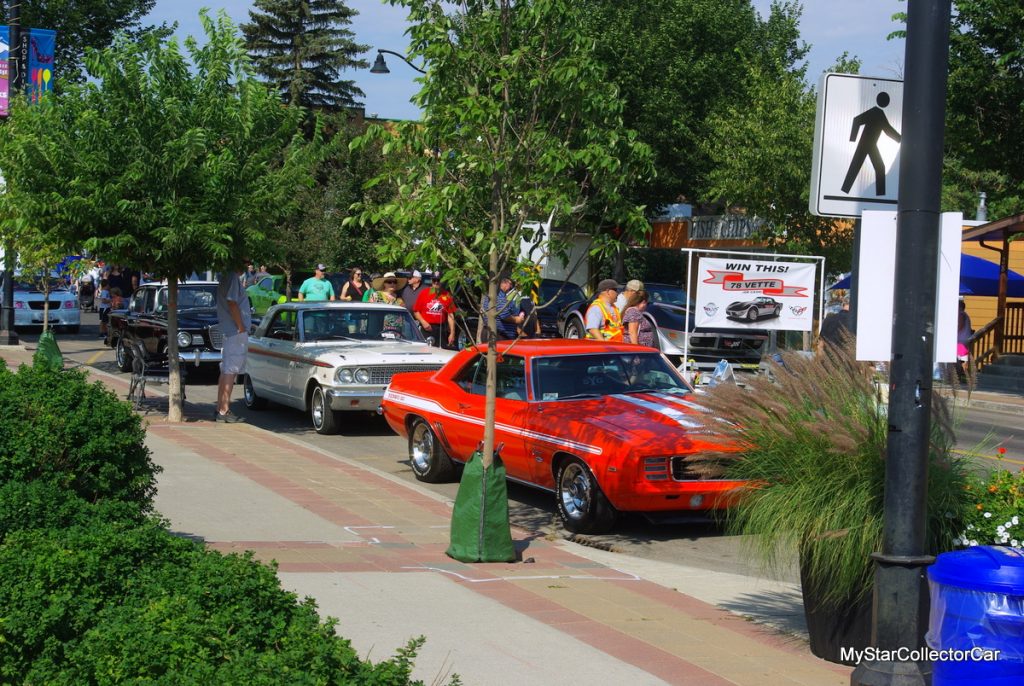 By: Jerry Sutherland
Jerry Sutherland is a veteran automotive writer with a primary focus on the collector car hobby. His work has been published in many outlets and publications, including the National Post, Calgary Herald, Edmonton Journal, Ottawa Citizen, Montreal Gazette, Saskatoon StarPhoenix, Regina Leader-Post, Vancouver Sun and The Truth About Cars. He is also a regular contributor to Auto Roundup Publications.
Please re-post this if you like this article.