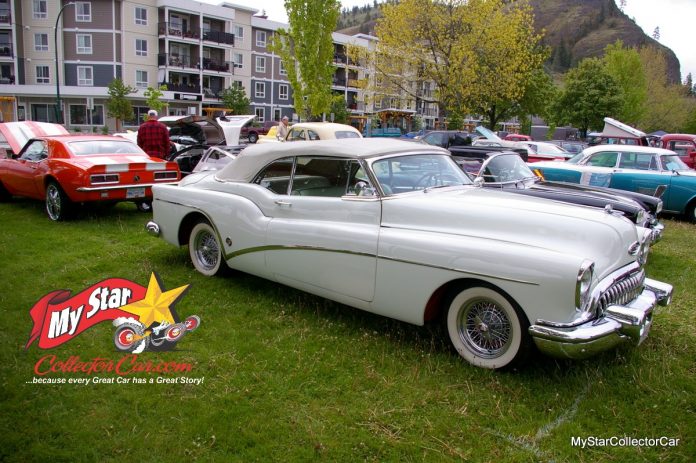 Buick has always been a tweener in the General Motors family, mainly because of its status as more than a Chevy and not quite a Cadillac, but a 1953 Buick Skylark convertible in mint condition elevates the Buick name to the top of the GM totem pole in the collector car hobby.
For example, the '53 Buick Skylark was not manufactured in great numbers (1690) and carried a hefty price tag as a new car because it was a $5000 vehicle right out of the showroom.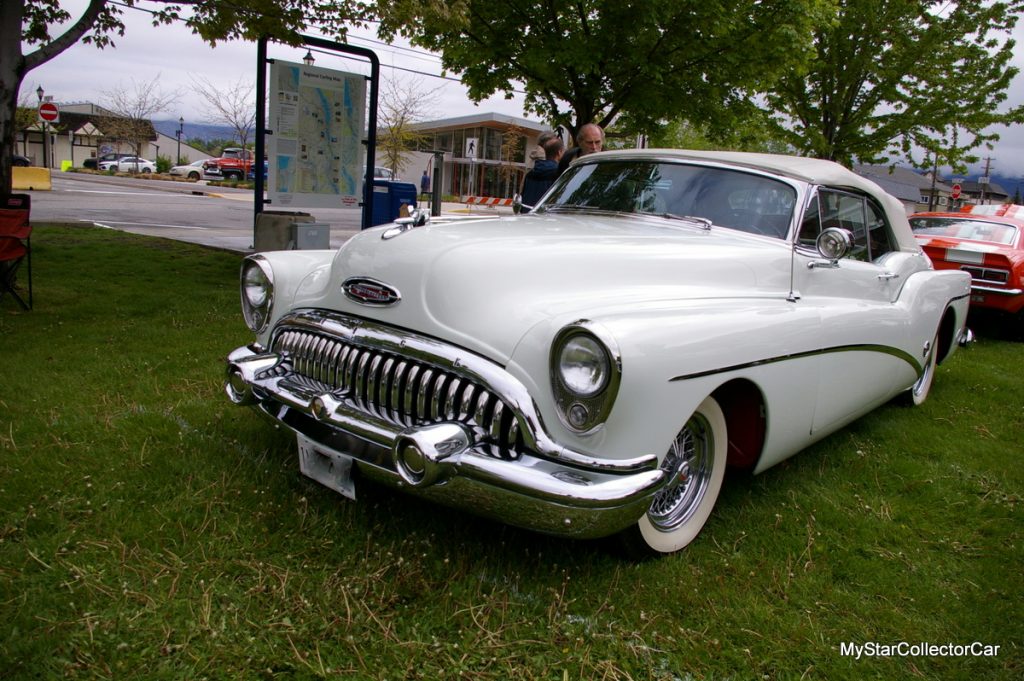 The '53 Buick Skylark convertible marked the debut of the famous nailhead V-8 engine as a replacement for their Straight 8 engine used in previous Buicks. The '53 Buick Skylark also left the factory with a 12-volt electrical system that was very uncommon in domestic cars at that time.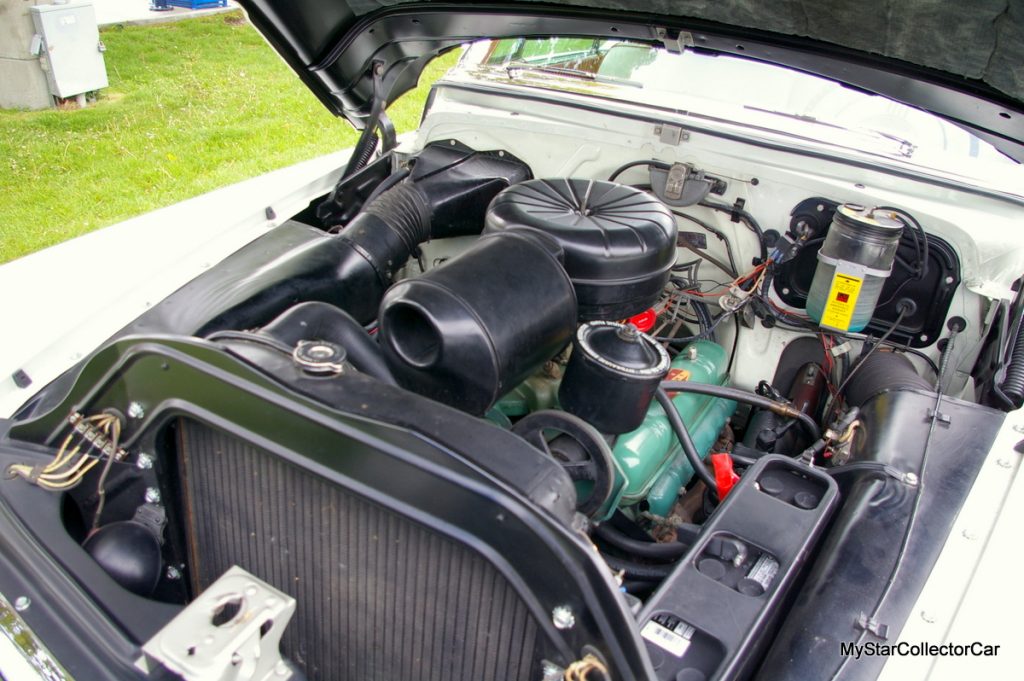 Bob Brown was always a huge fan of the 1953 Buick for many reasons when he was an impressionable teenager, one of which was its distinctive taillights. However, the car's rarity kept Bob on a long search before he finally located one earlier this year.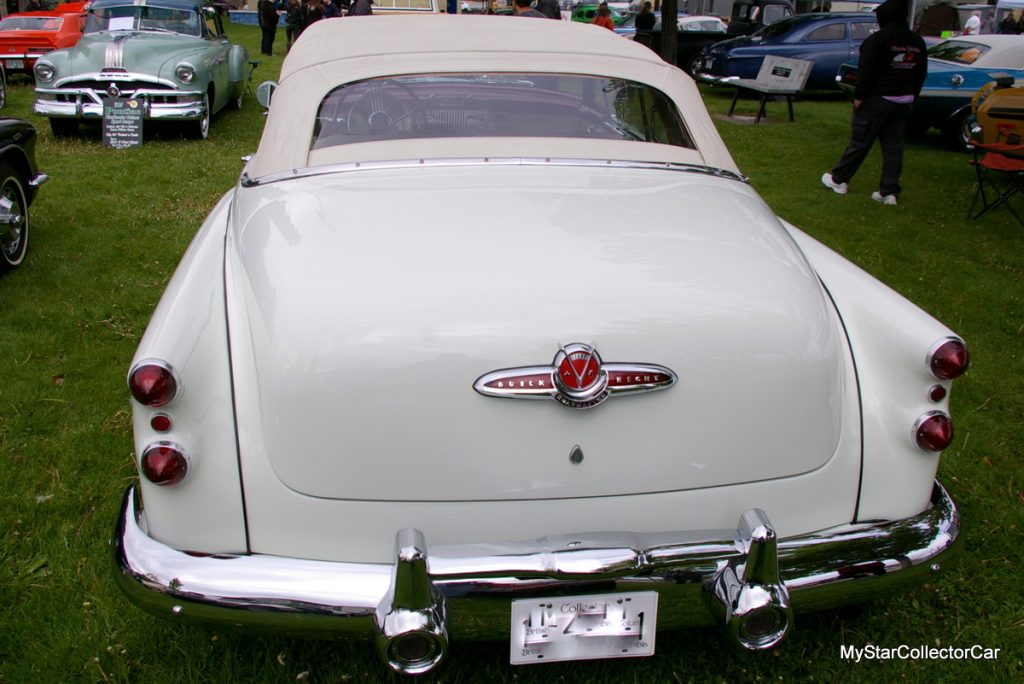 Bob's patience paid off handsomely because he is now the proud owner of his dream car, a 1953 Buick Skylark convertible.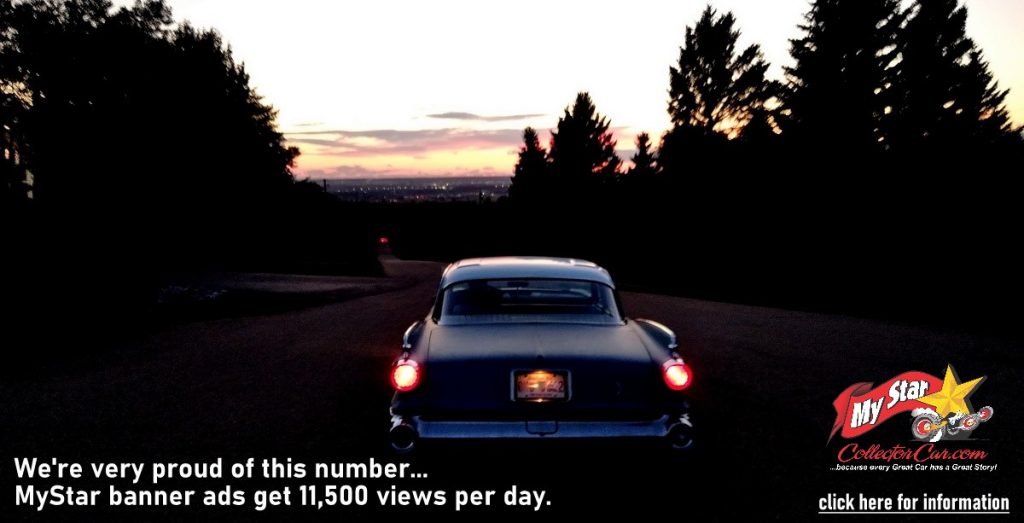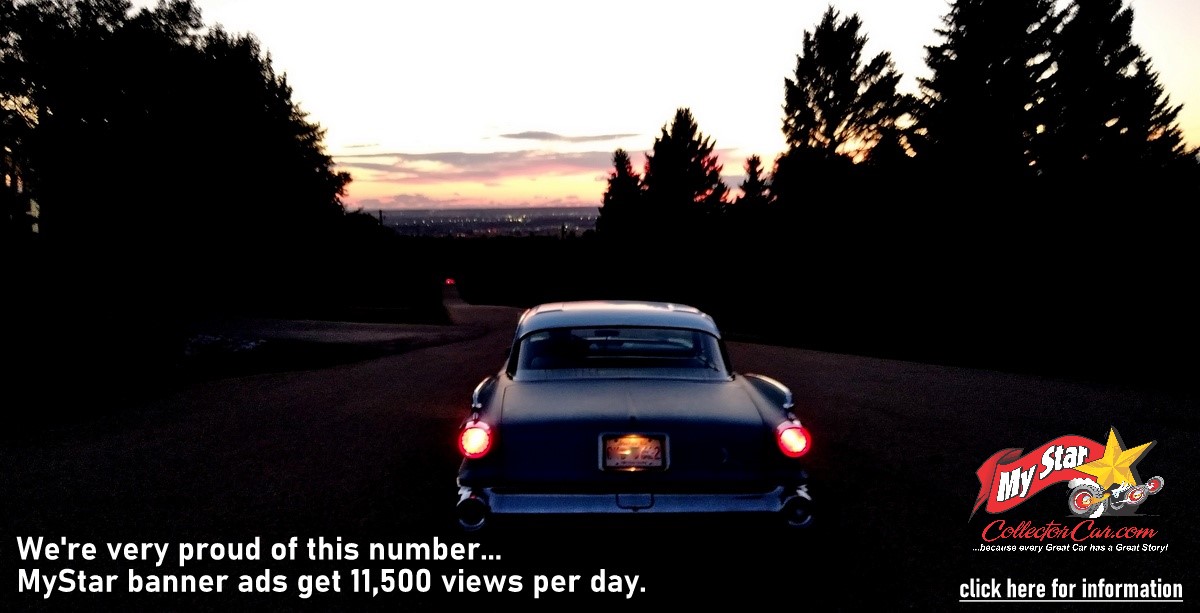 The '53 Buick was a 50th anniversary edition of the storied GM marque, so it has plenty of factory whistles and buzzers that were available to high end General Motors customers 69 years ago. One of the unique touched was a custom monogrammed steering wheel for the original buyer, a man named AG Wade III.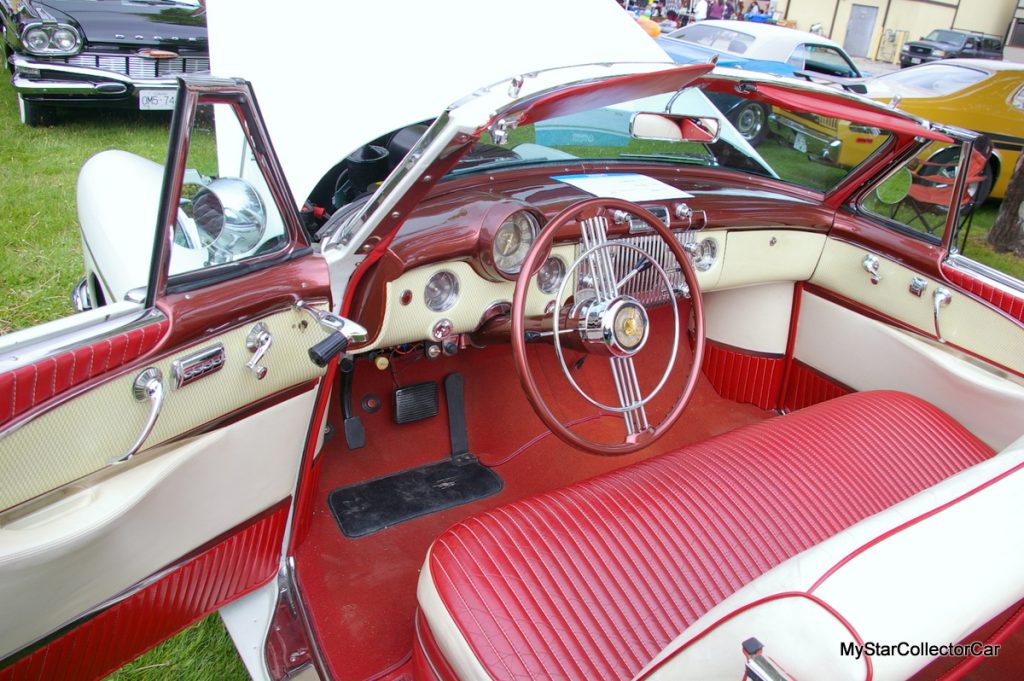 Bob has not owned the car long enough to fully research the name, but he hopes to find out more about the man in the future.
Bob's '53 Buick Skylark convertible has a generous list of features that include power steering, power brakes, power windows, power top, Kelsey-Hayes wire wheels, a two-speed Dyna-flow automatic transmission, leather interior, spotlight/mirror combination, factory clock, power antenna and a large tube radio to channel AM stations to the passengers.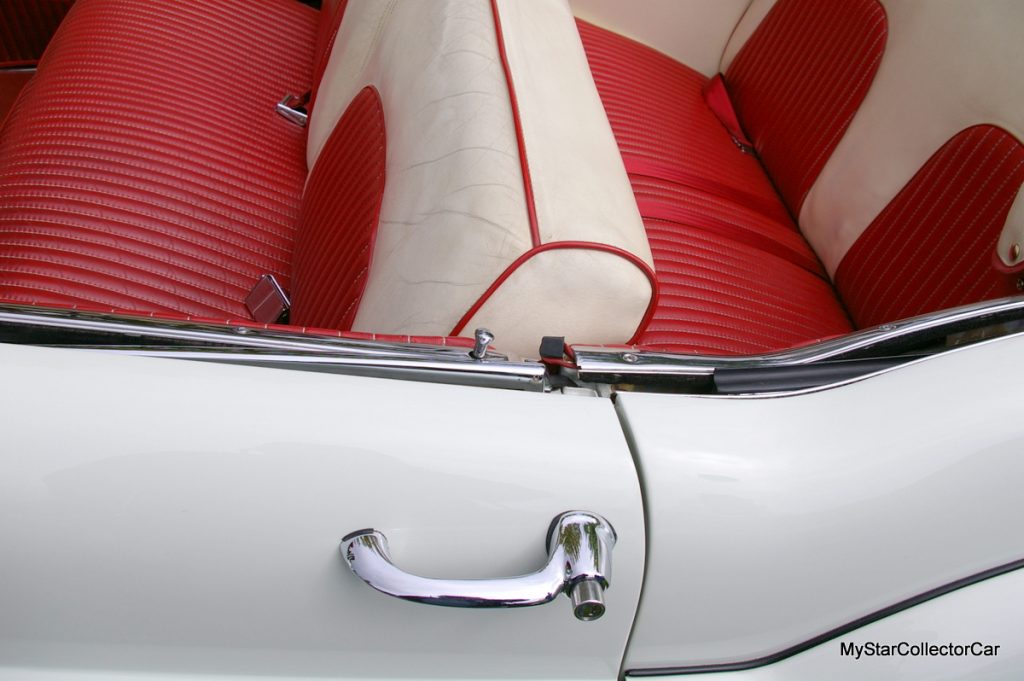 One of the more unique features of the Skylark are its red wheel wells, a striking contrast with the car's ivory paint scheme on the Buick's body. Many people see the color combination and simply assume the '53 Buick has undergone a mild custom at some point, but red wheel wells were a factory feature from General Motors for this model. It was a dare-to-be-different color choice for the upscale Buicks in 1953, one designed to separate them from lesser makes and models.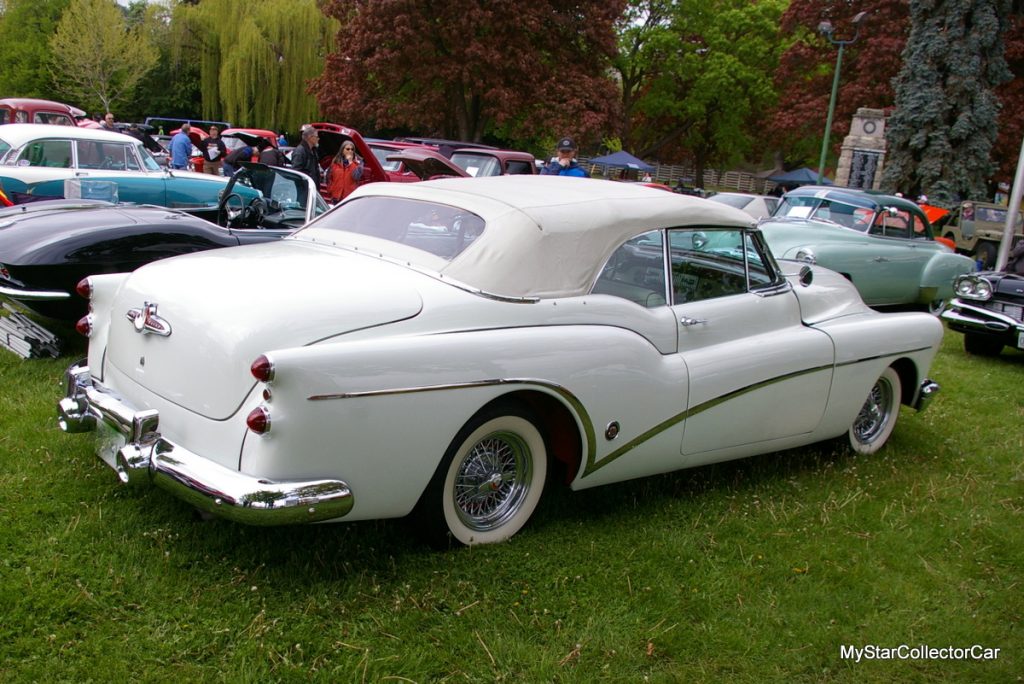 The typical course of action for most owners of a rare Buick convertible would be simple: never drive it, but Bob chose a different game plan because his long-standing goal was to own and subsequently drive his dream car.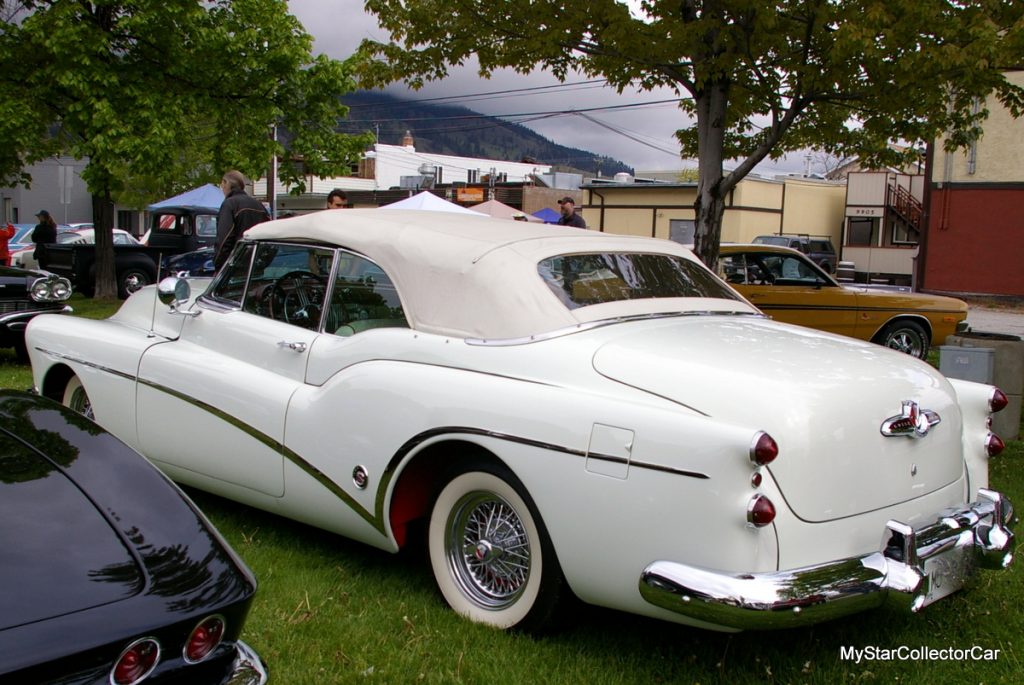 BY: Jim Sutherland
Jim Sutherland is a veteran automotive writer whose work has been published by many major print and online publications. The list includes Calgary Herald, The Truth About Cars, Red Deer Advocate, RPM Magazine, Edmonton Journal, Montreal Gazette, Windsor Star, Vancouver Province, and Post Media Wheels Section.