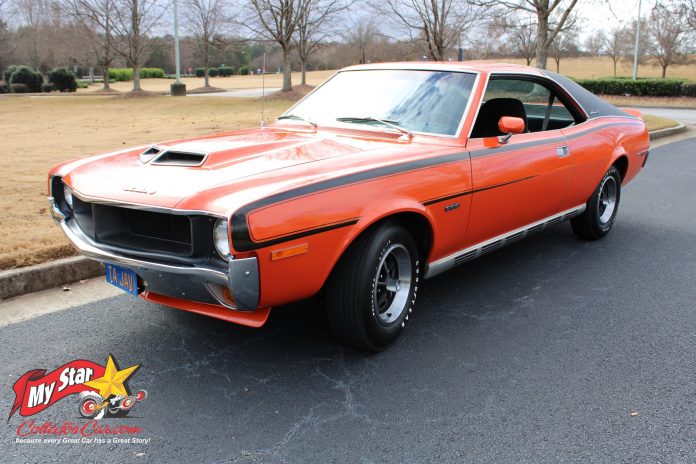 Anna Gray has been a loyal fan of American Motors cars ever since "my brother and I built Jo-Han models as kids", in her words.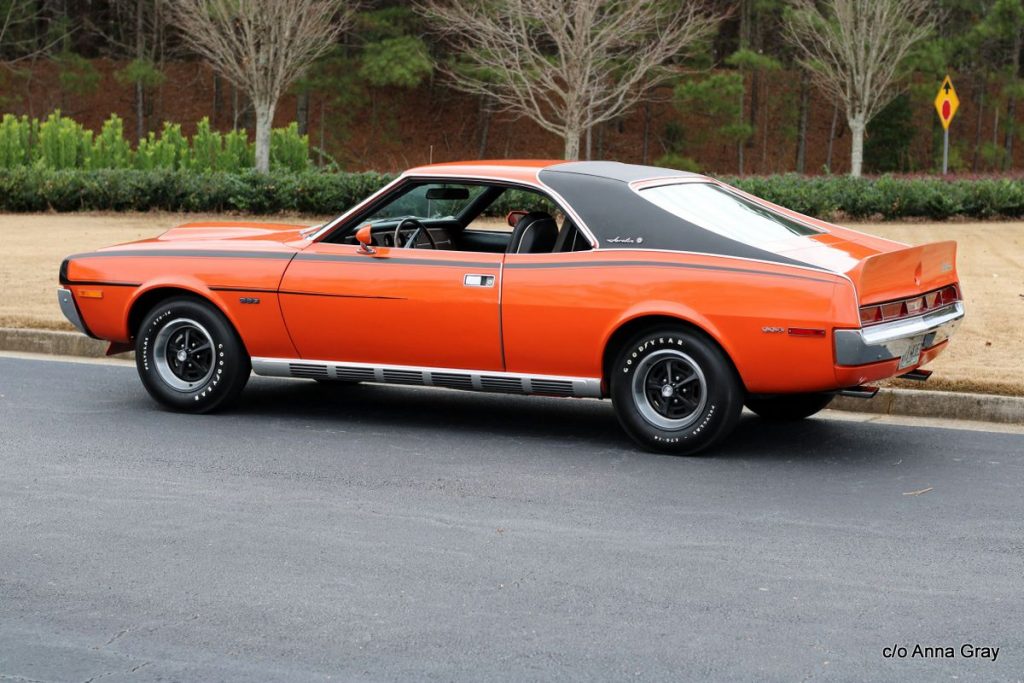 American Motors was one of the most innovative domestic automakers in history, largely because the little car company operated on a limited budget by comparison to their Big Three (GM, Ford, and Chrysler) rivals and had to be creative to offset the enormous budgets allocated to their much larger automotive rivals.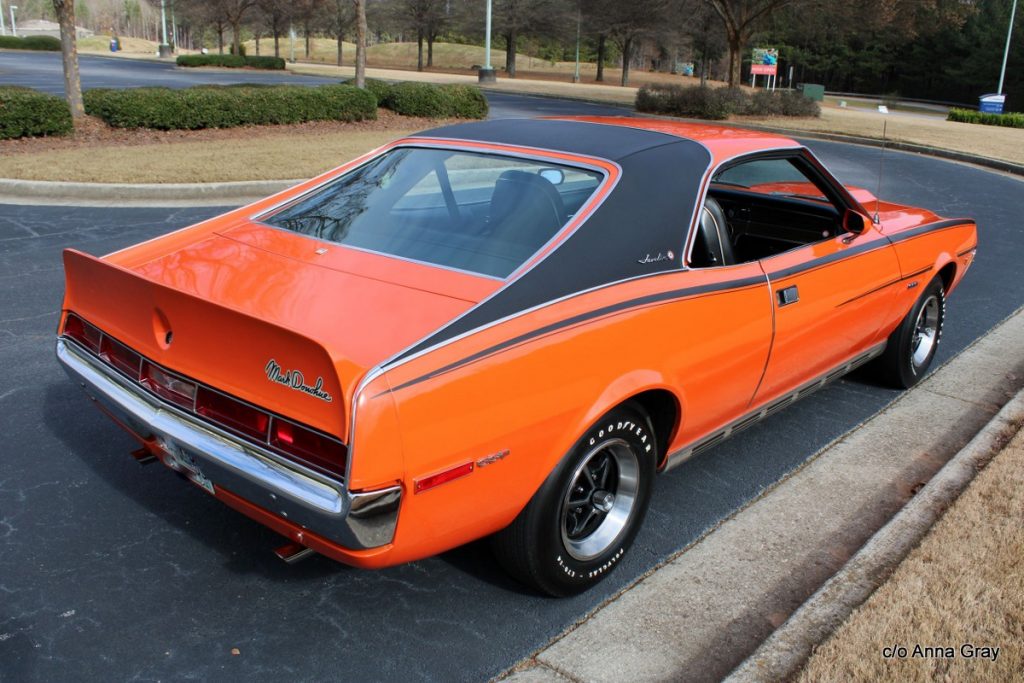 The dawn of the Javelin/AMX era meant American Motors was very serious about style and performance for their new pony cars because they had plenty of both. Anna may have been a kid when she fell in love with these iconic AMC pony cars, but she did not even wait until she got her driver's license when she bought her first AMC pony car at 15-years-old, namely a 1973 Javelin AMX.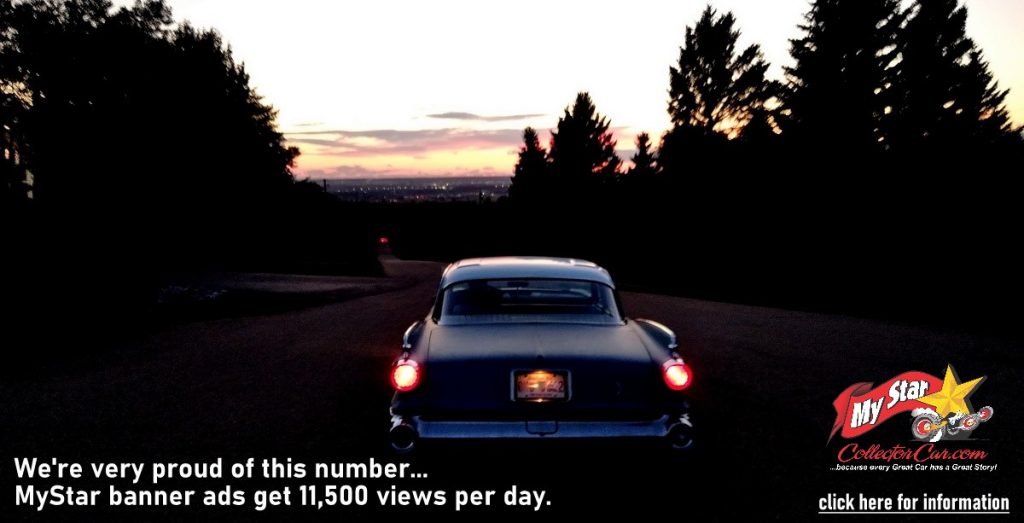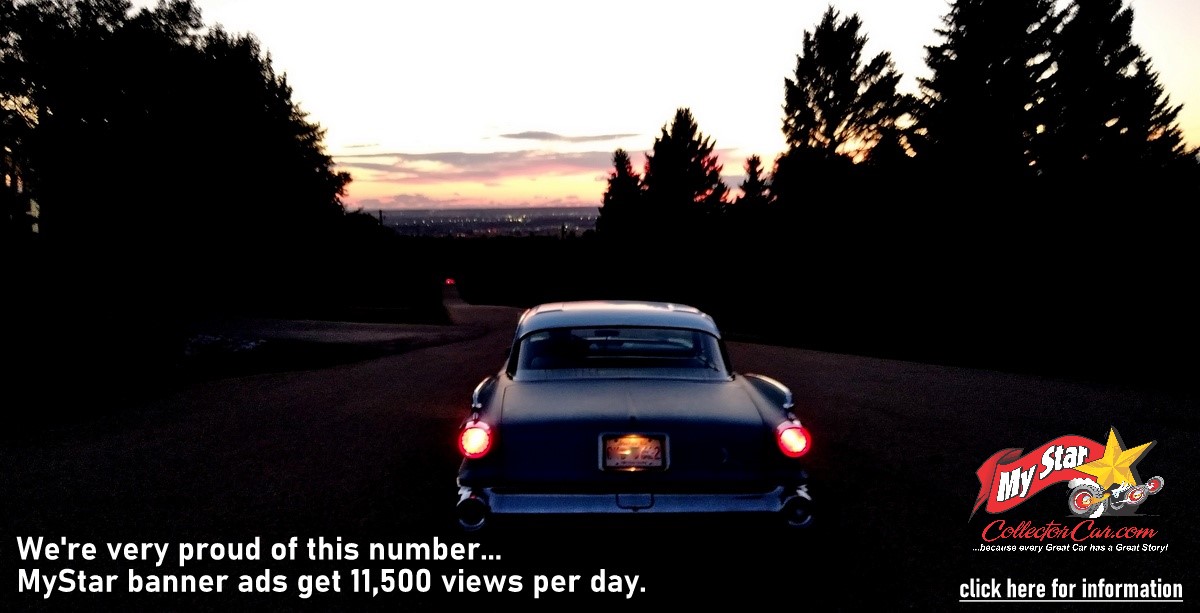 More on that car in a future MyStarCollectorCar article because Anna still has her '73, but her stable of Javelin pony cars also includes a rare 1970 Javelin Mark Donohue edition. Anna's car is a highly optioned car that has dealer-installed rally gauges, a half vinyl roof, Big Bad Orange paint, and a black corduroy interior.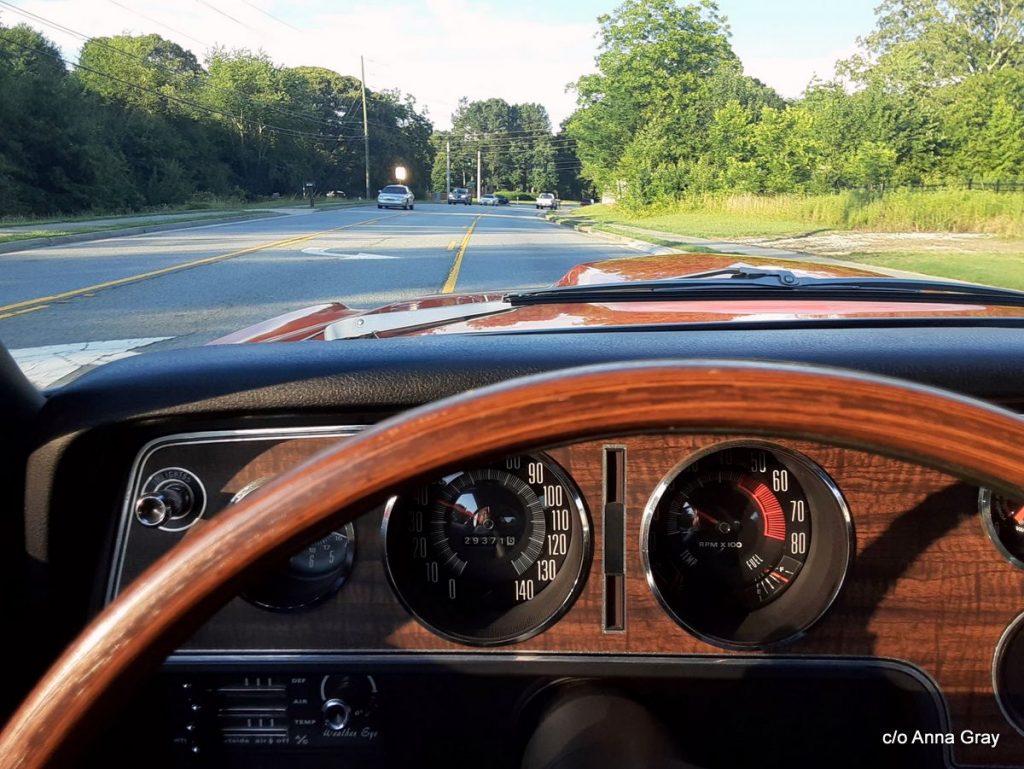 Mark Donohue was a highly successful race car driver who even managed to squeeze in an Indy 500 race victory during his stellar career. Donohue dominated the Trans-Am race circuit in 1968, so AMC decided to spirit him away from his championship Camaro team and convince him to run the Trans-Am circuit in a Javelin.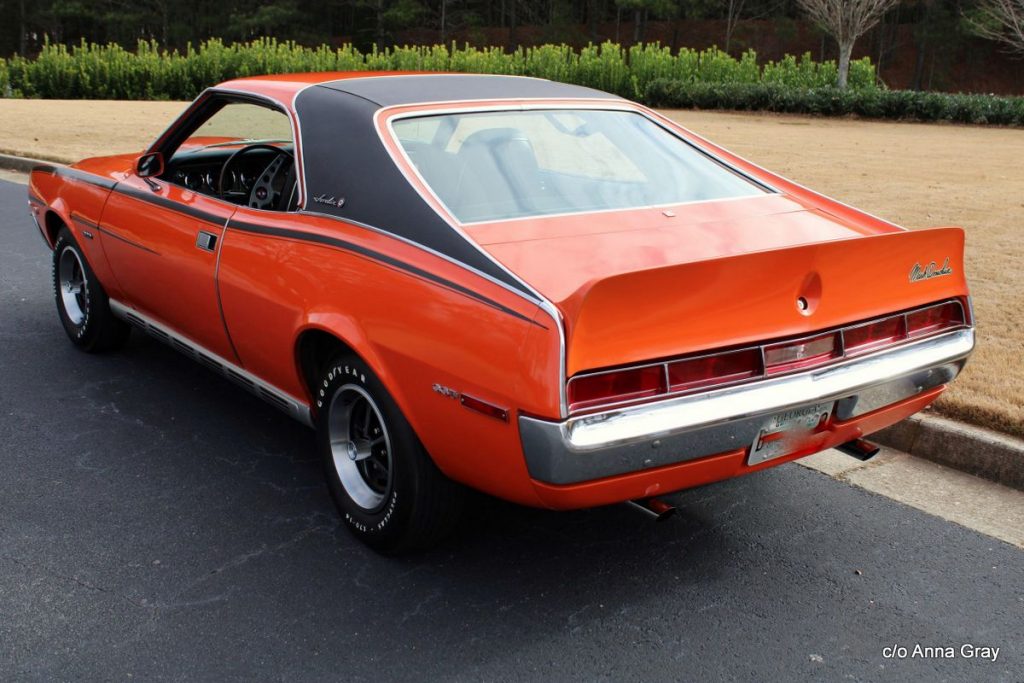 The 1970 Javelin in its Trans Am race version was tweaked by Donohue (also a mechanical engineer) who clearly understood the dynamics of his rear spoiler design because was highly functional in race mode.
Therefore, a 1970 Javelin Mark Donohue edition became an instant classic with his famous name behind it.
As mentioned earlier, Anna was a loyal fan of AMC cars before she even bought her first one. Her 1970 Mark Donohue version also has a long association with Anna's family because her brother was its previous owner. Additionally, Anna's brother purchased a 1971 Javelin AMX in 1978, a moment that "really jump-started my love for these cars", in her words.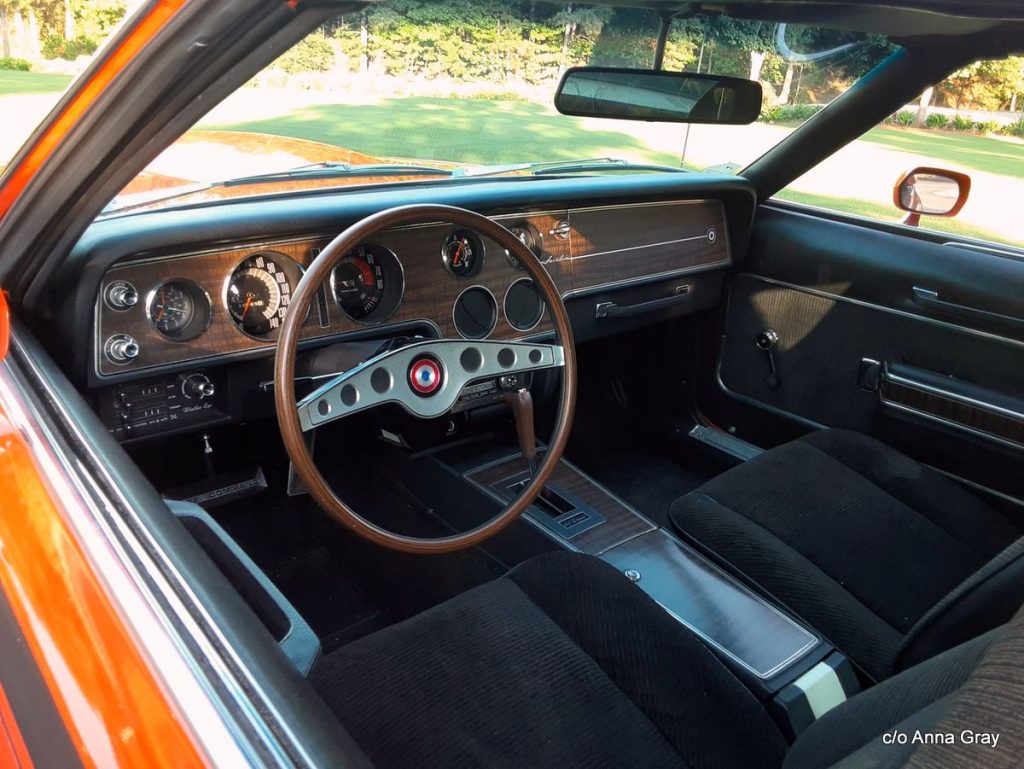 Anna and her brother spotted the Big Bad Orange '70 Javvy at a California car show in the early 1980s and Anna's brother purchased it in 1985. Anna became its proud new owner about 15 years later and is still its proud owner in 2022.
The car's Big Bad Orange paint is largely original, while the rest of the 1970 Javelin is factory, including its 360 cubic inch engine and automatic transmission. Anna attributes its rust-free condition to its California heritage.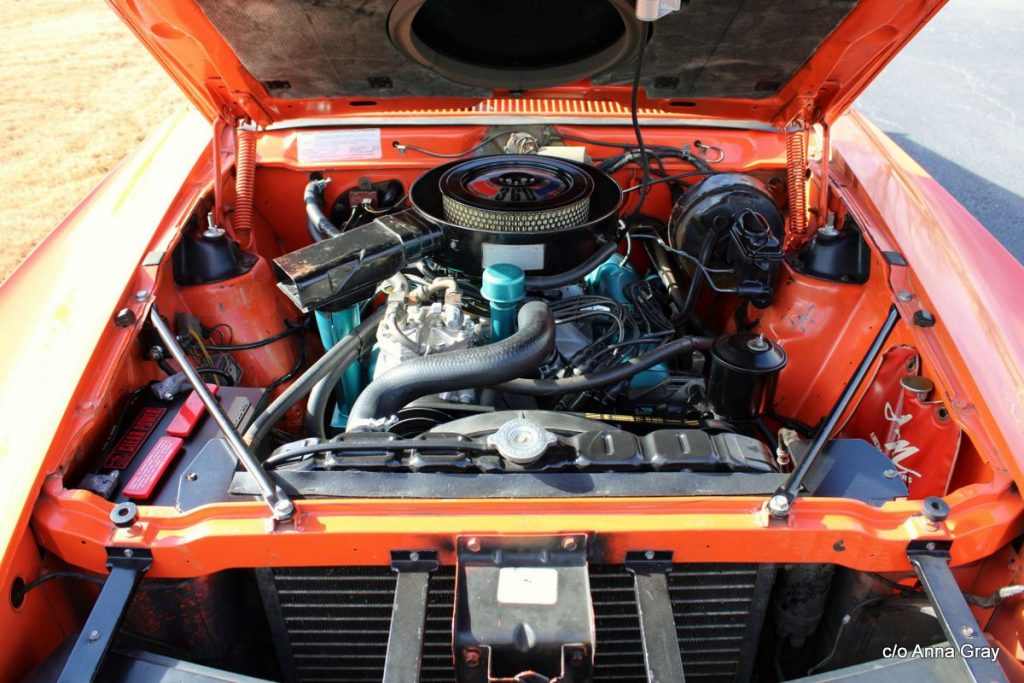 These days, Anna's 52-year-old Javelin pony car enjoys a pampered life and is occasionally exercised on a "lightly traveled expressway" near her home. The '70 Javelin is also a guest of honor at local car shows, according to Anna.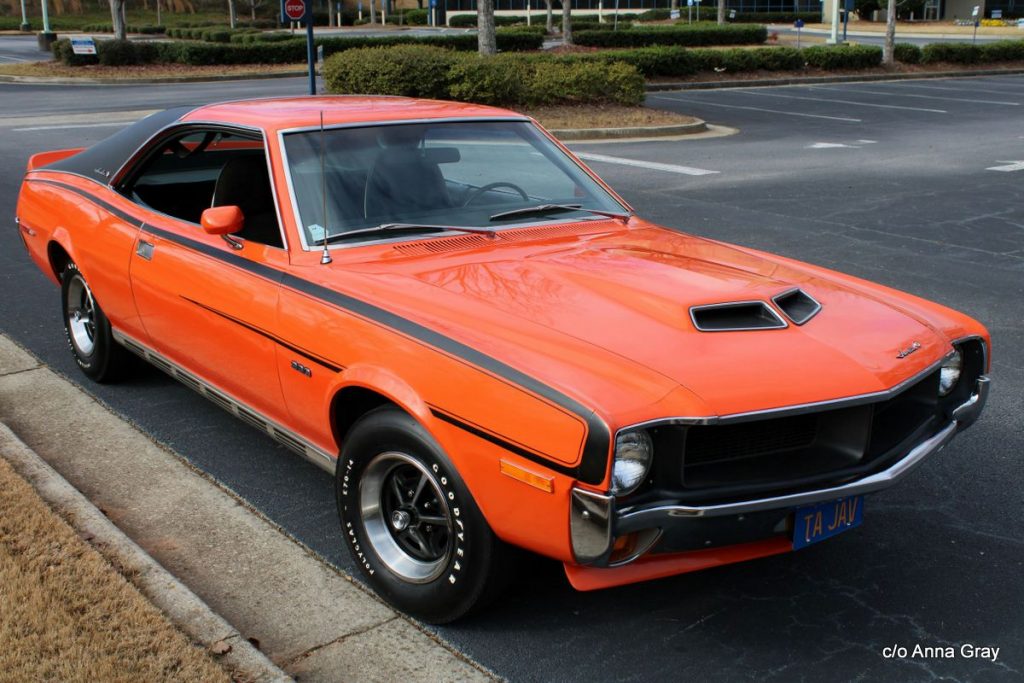 Anna's 1970 Mark Donohue edition Javelin was originally purchased by a 70-year-old woman because her grandson thought it was a "neat color", according to Anna.
BY: Jim Sutherland
Jim Sutherland is a veteran automotive writer whose work has been published by many major print and online publications. The list includes Calgary Herald, The Truth About Cars, Red Deer Advocate, RPM Magazine, Edmonton Journal, Montreal Gazette, Windsor Star, Vancouver Province, and Post Media Wheels Section.