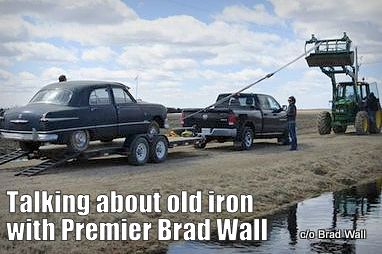 I knew this was going to be a genuine car guy interview when the interviewee phoned me from his garage.
He was sitting in his '67 Coronet 500 two-door hardtop and he was just about to pick up his daughter at school.
That's the kind of thing that makes Brad Wall relax.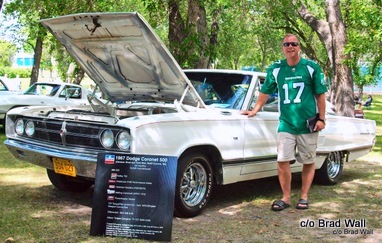 Brad Wall is the Premier of Saskatchewan so that means he is currently the leader of one of the most vibrant provincial economies in Canada. He's one of those "everyday guy" leaders and that attitude has played well in Saskatchewan where hard work and depth in character are huge assets. Brad's car guy leanings are an offshoot of those traits.
Brad's roots in the hobby go down a very familiar path for car guys because they extend back to his first car as he recalled, "My first car was a '66 Charger so I'm definitely a Mopar guy". The Mopar loyalty extend to this day with his '67 Coronet; "Liked this car right from the start because it reminded so much of my Charger. The dash and the feel behind the wheel are very similar".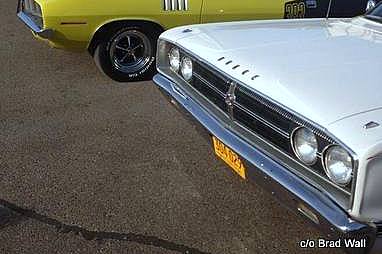 Brad's a "more power" guy so this Dodge has evolved beyond factory stock as he explained, "It was a 318 car when I got it but I had this 383 2-barrel out of a Chrysler convertible from Quebec. The car was too far gone for my skills to save it but I did keep the motor". The 383 was gone over and upgraded, "It's got a lumpier cam now and EI but I kind of miss the Chrysler whine when I turn the key".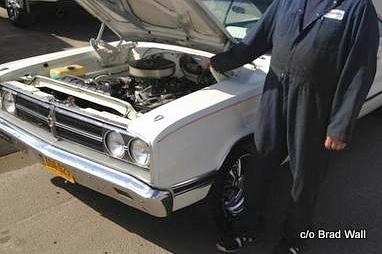 Brad has had the Coronet on the road for awhile and he's taken it to a few show 'n' shines where he fits right in with the other entrants, "They don't talk politics, they just want to talk about my car. I was at the Eliminators Car Club Riverside Run in Swift Current and they asked me to be a judge. I picked a beautiful 302 Mustang because I didn't want to show my Mopar bias and because it was a great Boss." 
There is one constant with car guys. They typically don't settle for one car and Brad is no exception because he just picked up a '51 Ford shoebox but he has a very sound reason for the acquisition, "It was Ben Heppner's car and he was there at the beginning".
Brad was referring to the Saskatchewan Party because Ben was a founding member in 1997 and he was re-elected in 1999 and 2003 as an MLA under the party banner. Unfortunately, Ben passed away in 2006 but his daughter Nancy is the current MLA and a cabinet minister after she won Ben's seat. The legacy behind a car is its most important asset and this shoebox Ford's history is exceptional as Brad explained, "The '51 was Bens dad's car and it was parked in 1972 and Ben actually proposed to his wife in this car. It sat but Ben disconnected the fuel line and started it occasionally the old Saskatchewan way with a fuel can hooked up to the fuel line".
The shoebox Fords are a bit of a mystery to Mopar guys like Brad, but he's enthusiastic about the car, "It's going to take a bit of work to get it ready of the road so that's a few years from now. There are lots of car guys willing to help because that's what car guys do. The same guy that did the heart transplant on the Coronet – Darcy Wiebe – is on the job for the '51. This is way past my very limited talent level." 
Brad is also involved in a charity fundraiser for the Alzheimer Society of Saskatchewan, and minor league football. He's originated an idea for a custom build '68 Shelby Mustang clone for a charity auction in June. Look for more information about the project and the car in an upcoming MSCC article.
In the end, Brad has a very simple reason for being a car guy, "These cars are stress relief. It's good therapy".
Jerry Sutherland