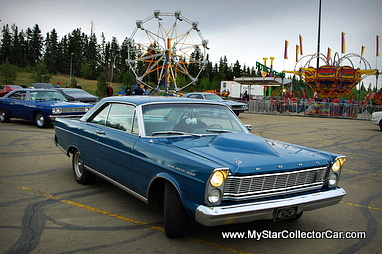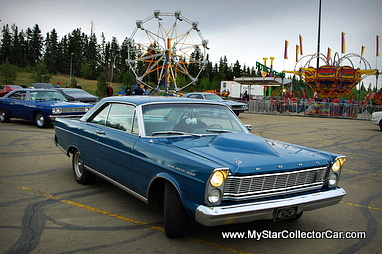 We spotted Justin Karcha in his 1965 Galaxie during one nasty spring morning just before we drove 90 miles to a car show that was called on account of snow.
Justin is a young guy who looked like a very unusual choice to own a '65 full size Ford.
His reason was pretty simple and not unusual: his Dad had one when he was a young guy and Justin knew how much these Fords meant to his father.
Justin has a strong attraction to Ford models from the 60s and early 70s, so the Galaxie made sense for him.
Justin is an apprentice welder who watches his finances so the Galaxie is also a driver for him. That fact explains why we first spotted the young guy and his Ford during what could only be described as an angry last blast of winter in our area.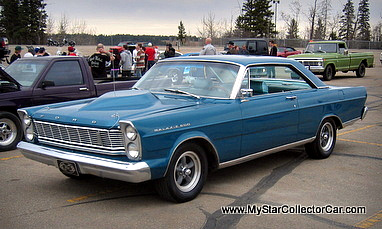 Justin freed up some of his cash to attend welding school with the sale of his new truck and thought about a Fox body Mustang, but the appeal of a car that captured his Dad's attention entered heavily into the equation.
Justin also wanted a car that would be easy for him to get under the hood and repair if necessary since a 60s- era Ford is a pretty uncomplicated vehicle. He also knew his Ford would not depreciate because they have not built 1965 Ford Galaxies since 1965 and a 48-year- old car is a pretty good hedge against vehicle depreciation.
The Ford has a little extra muscle under the high rise hood because it now sports a 1969 Lincoln big block. Justin could do some serious damage to his rear tires if the urge overwhelms him but, as we said, he is a practical guy who is not interested in a continual purchase of new rear tires, so he keeps his foot out of the gas pedal.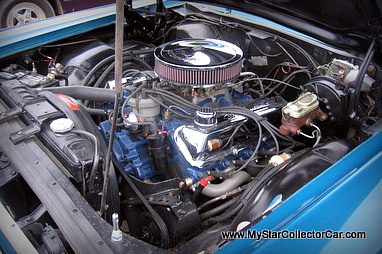 Justin abides by the strongest rule of old cars that emphatically states no car project is ever completely finished. His personal journey includes a search for the rear chrome piece on the console and two front door panels.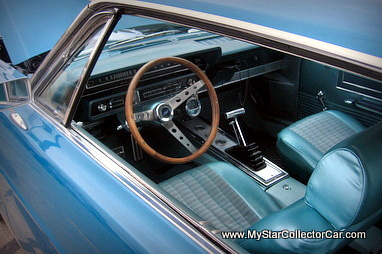 However these are minor details and Justin is able to enjoy a very unusual set of wheels for a young guy who is still a long way from 30 years old. We must be ageists at MSCC because we spotted the car at a gas station and looked around for an owner we presumed would be well past 50.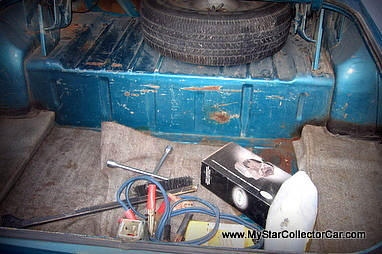 As stated earlier, we did not expect to see a young guy like Justin jump behind the wheel and assumed he had borrowed his Dad's car. We were very pleasantly surprised when Justin told us he was the owner and had actually borrowed his father's idea of a great car when Dad was a young guy.
His father actually owned a few '65 Fords, including his first car and the four door in the photo that was purchased before Justin was five, so it should come as no surprise that a father has a lot of influence on his son's car tastes. In fact he had enough fatherly influence for a guy like Justin to seize an opportunity to also own his own '65.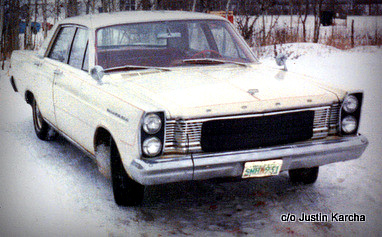 We should add that Justin still blazes his own path with a self- described fondness for late 60s and early 70s Mustangs.
Our guess here at MSCC is that a classic Pony will be a part of Justin's future Ford collection when he is a full-fledged journeyman.
Jim Sutherland