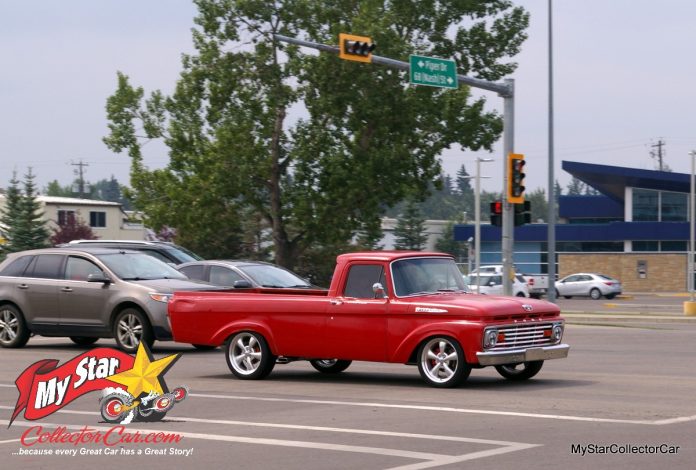 Hot-rodders have always been known for their creativity and ability to build their dream machines on a strict budget.
The dawn of the hot rod era occurred many decades before Drew Peakman was even born in the 21st century, but the young car guy has taken the same journey as his hot rod predecessors. He is the proud owner of a 1962 Ford F-100 unibody truck that was once owned by his grandfather.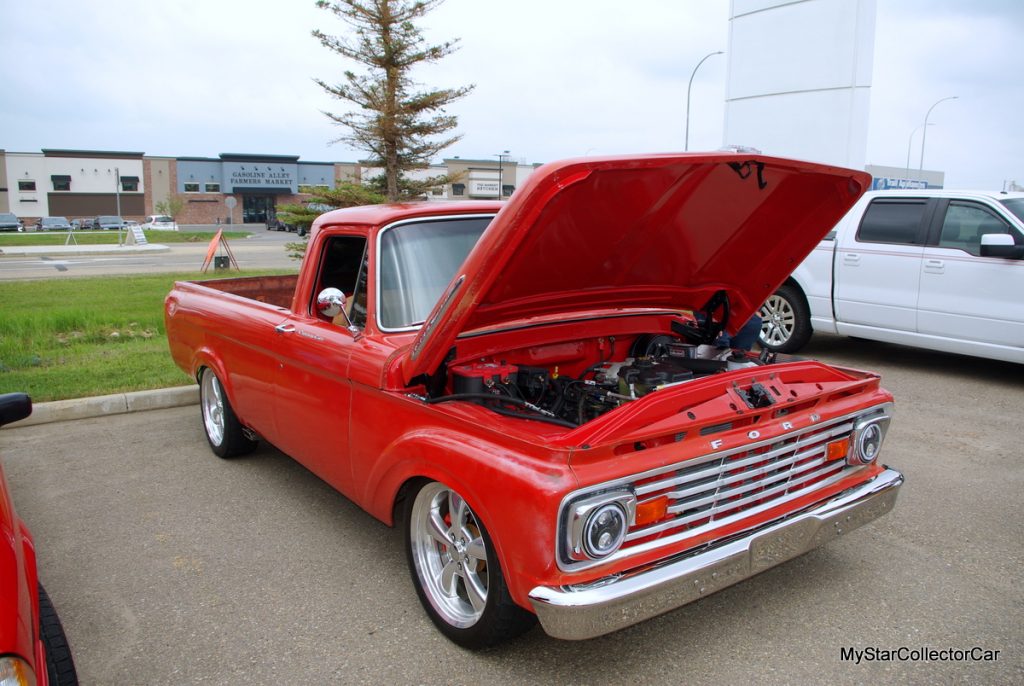 His grandfather purchased the '62 F-100 many years ago as a project truck, one that was never taken to the completion stage. Instead, the truck sat for about 30 years with a locked engine and a cloudy future until Drew picked it out of a healing lineup with other potential projects.

Drew decided to resurrect the Ford pickup because "it looked like the easiest route (to completion)", in his words. Nevertheless, it was a daunting task for a then-16-year-old kid to tackle on his own, but Drew had an ace up his sleeve because his father is a licensed mechanic who was willing to dive into the project.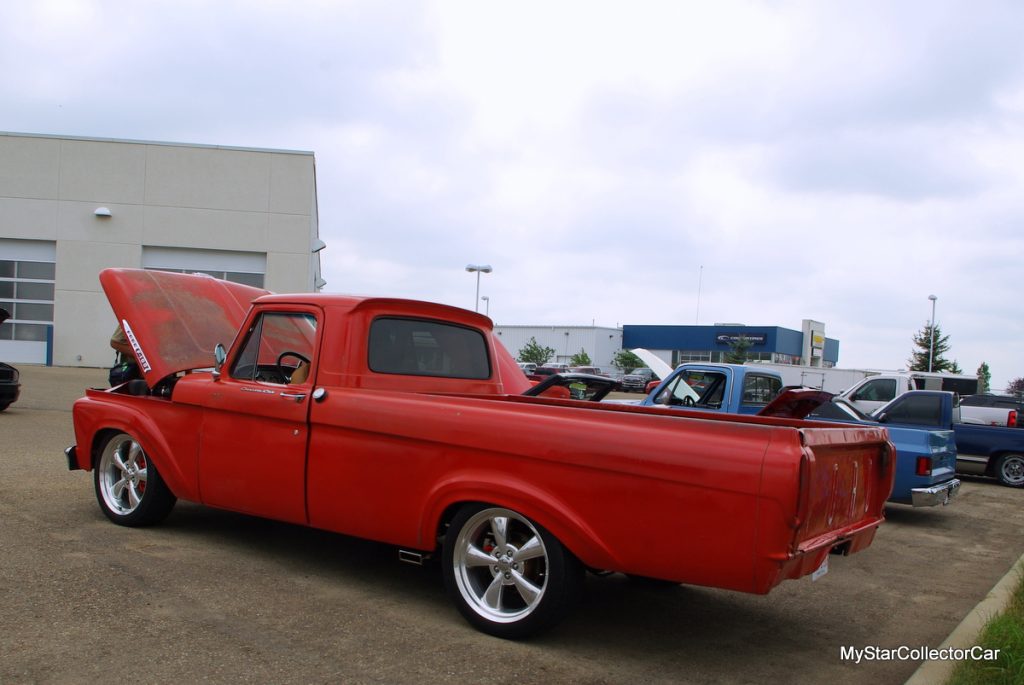 Drew wanted to bring his truck into the 21st century in a cost-effective manner, given the fact he was only a 16-year-old high school kid at the time, so he bought a retired 2011 Ford Crown Victoria police car to use as a donor vehicle. The 2011 Crown Vicky was a full-frame car and Drew wanted to use it as a platform for the '62 F-100 build.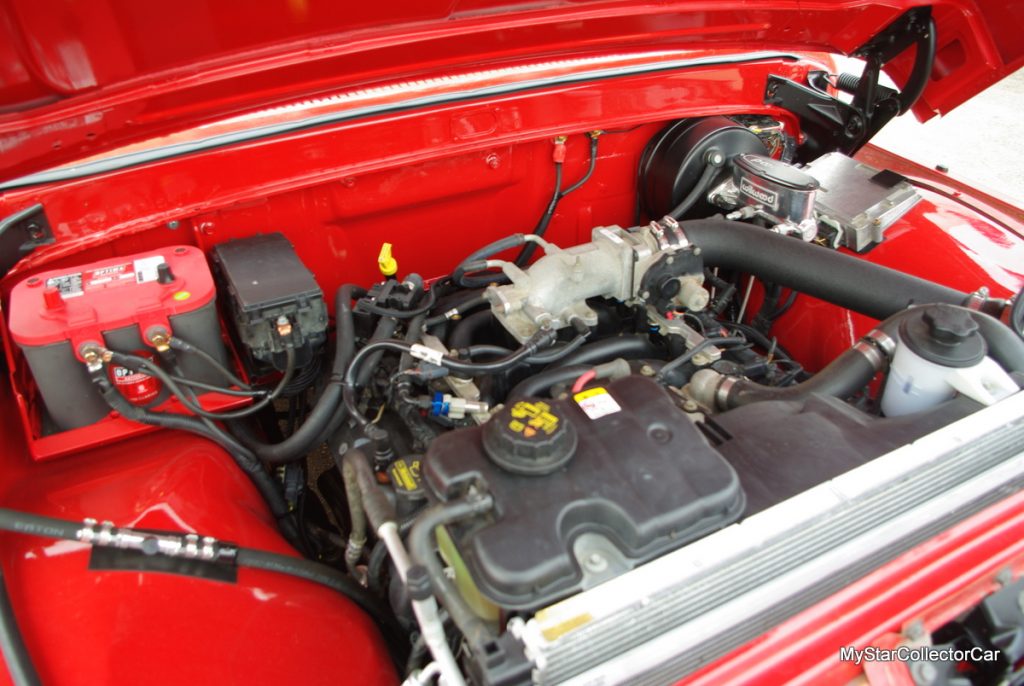 Bear in mind this 1962 Ford F-100 is a unibody truck with its cab directly connected to its box, a unique concept that was not a great design for hard working pickup trucks because heavy loads distorted the door fit-sometimes to the point where the doors no longer opened or closed properly.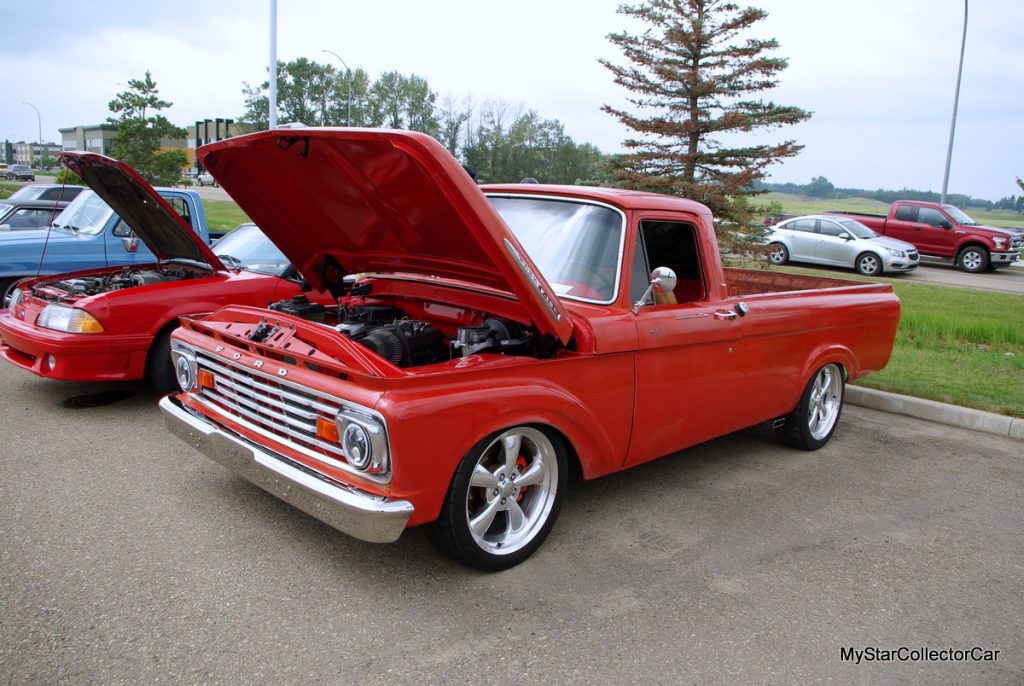 The donor Crown Vicky's full frame would alleviate the stress on the Ford truck, plus it would allow Drew to use the police car's powertrain in the build process. The 2011 Crown Victoria police package offered superior performance in every way, including acceleration, handling, braking and ride comfort, so it has become a favorite donor vehicle for modern day hotrodders on a budget. Drew recognized the potential in his donor choice and was able to use his Crown Vicky for maximum advantage during the two-year project.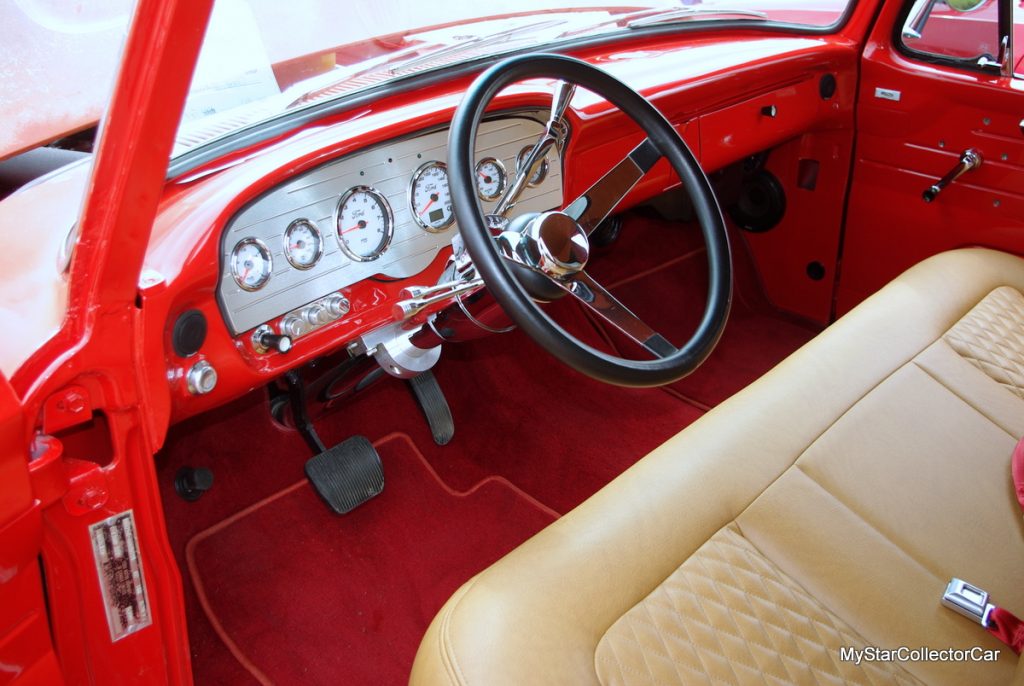 MyStarCollectorCar readers will notice the interior upgrades in the 1962 F-100. One of the notable changes was the bench seat because Drew used a donor seat from a 2002 Ford Super Duty truck and custom fit it into his F-100 after fabricating a custom base to fit the older Ford pickup's cab.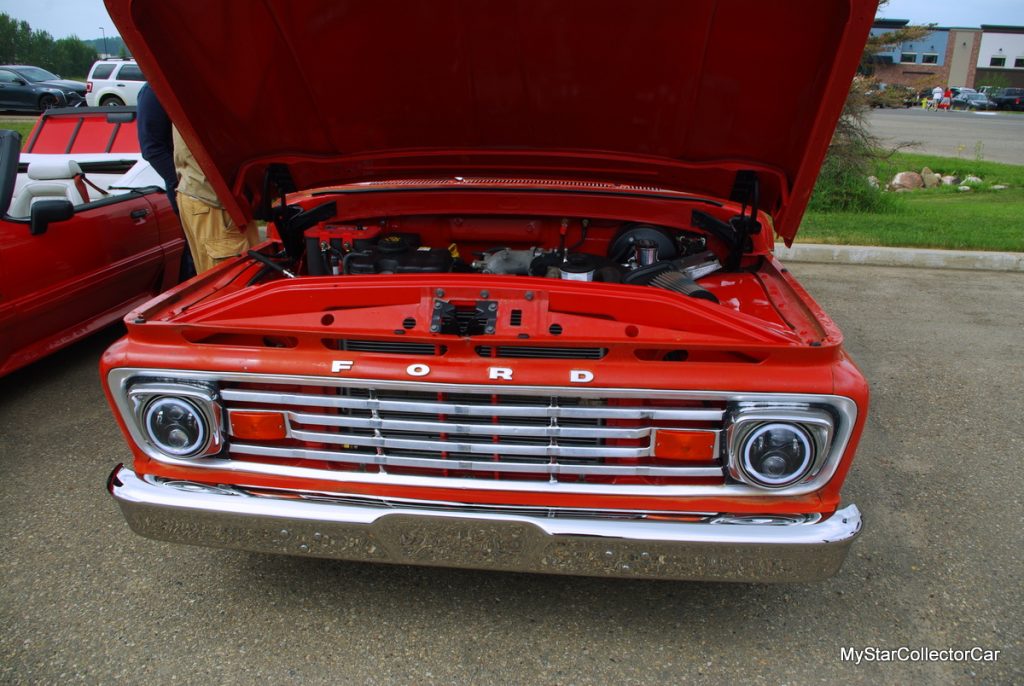 Drew installed a custom exhaust system installed on the truck, along with a custom Bluetooth sound system for listening comfort inside the cab.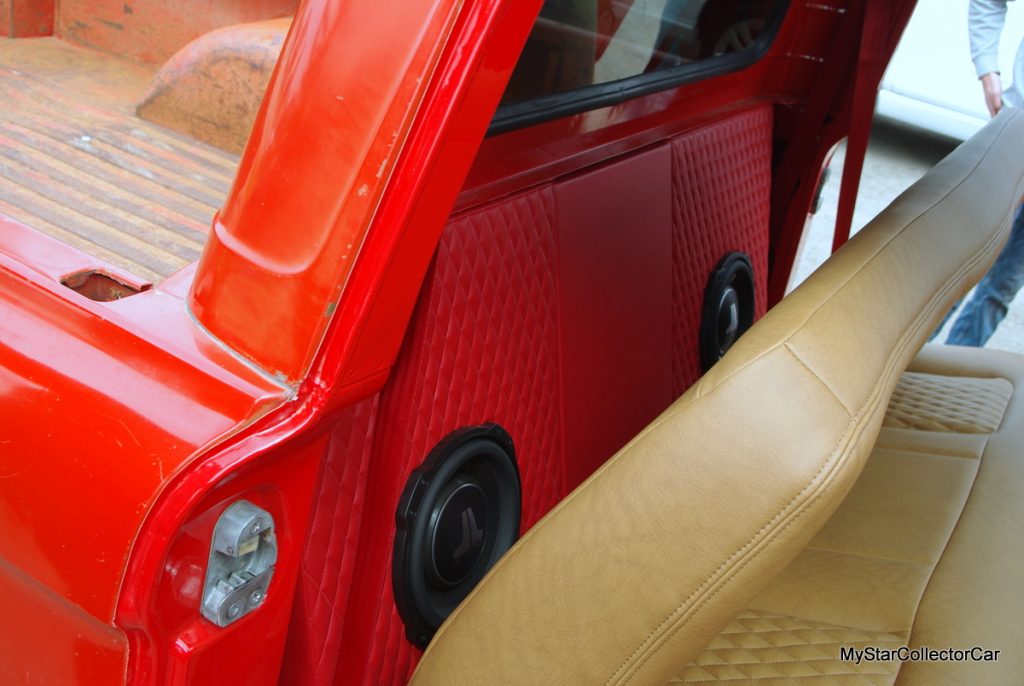 The truck is essentially a Ford build, but it has a Blazer gas tank instead of a factory tank mounted behind the front seat in the cab. It also has Dodge Charger wheels, but Drew's future game plan includes replacing the wheels because of fit issues.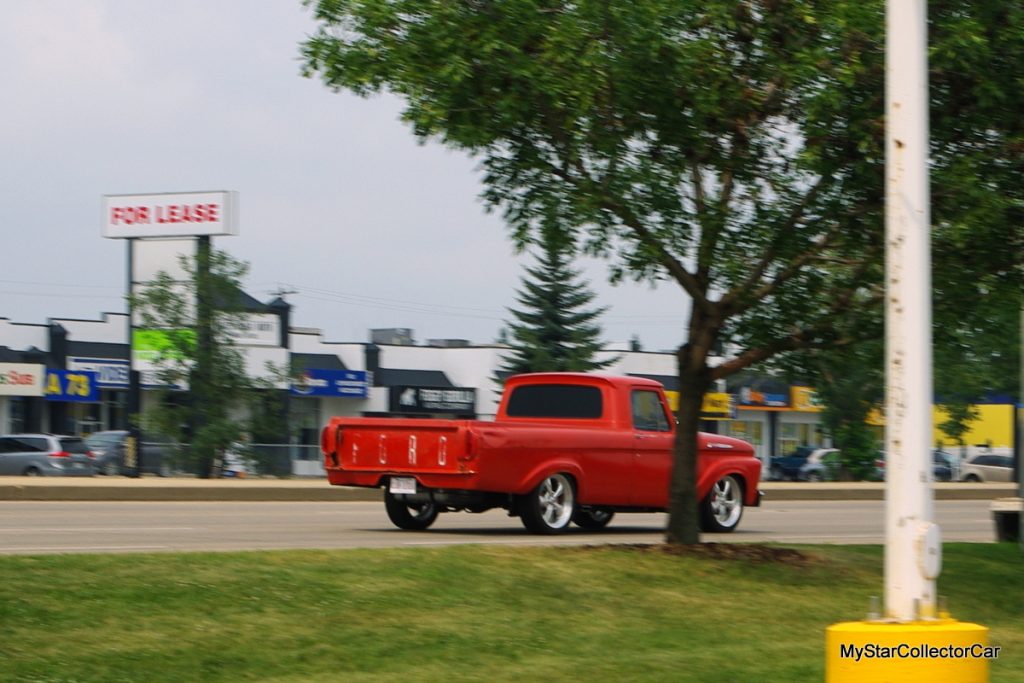 BY: Jim Sutherland
Jim Sutherland is a veteran automotive writer whose work has been published by many major print and online publications. The list includes Calgary Herald, The Truth About Cars, Red Deer Advocate, RPM Magazine, Edmonton Journal, Montreal Gazette, Windsor Star, Vancouver Province, and Post Media Wheels Section.