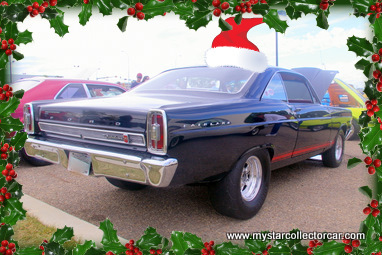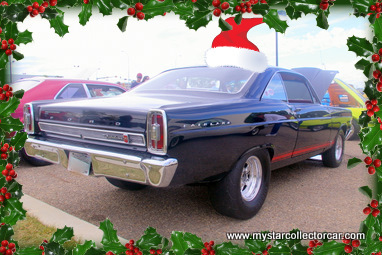 When 60s muscle cars are debated, the 66-67 Ford Fairlane GT rarely gets mentioned at any serious level.
That's a big slap in the face to this comparatively anonymous Blue Oval entry into the mid-size muscle car battle.
'Clearly that's a problem-this car deserves more than a Rodney Dangerfield level of respect.'
Part of the problem stems from the cubic inch battle-the GT or GT/A Fairlane came with a 390 cubic inch motor. That sounds like a giant motor in 2010 terms, but the Chevelle came with a 396 and mid-size Mopars brought a minimum of a 440 to the party in the GTX or RT package by 1967.
Ford did counter with a 427 option-so did Chevy, but the default standard was a 390 block-that was what the car was measured by and judged accordingly.
What got ignored was just how clean looking the GT was in a very subtle package. There was hint of muscle in the hood bulges and the rocker stripe told people that this wasn't great-aunt Martha's "Sunday go to meeting" car.
My opinion of this mid-60s era was that the Big 3 got it right in every way- the Ford Fairlane GTs are a great example of a more contemporary look in cars as the 1970s approached.
Maybe the '66 Hemi Belvederes achieved legendary status via brute force and the SS Chevelles looked fast standing still but the 66-67 Ford Fairlane GT was far from a 3rd place runner up. In fact, the GT was a peer among peers in the mid-size muscle car wars during the 'Flower Power' years.
They still look great at any car show…Merry Christmas
Jerry Sutherland @mystarcollectorcar.com
Feel free to browse the hundreds of articles at https://www.mystarcollectorcar.com/