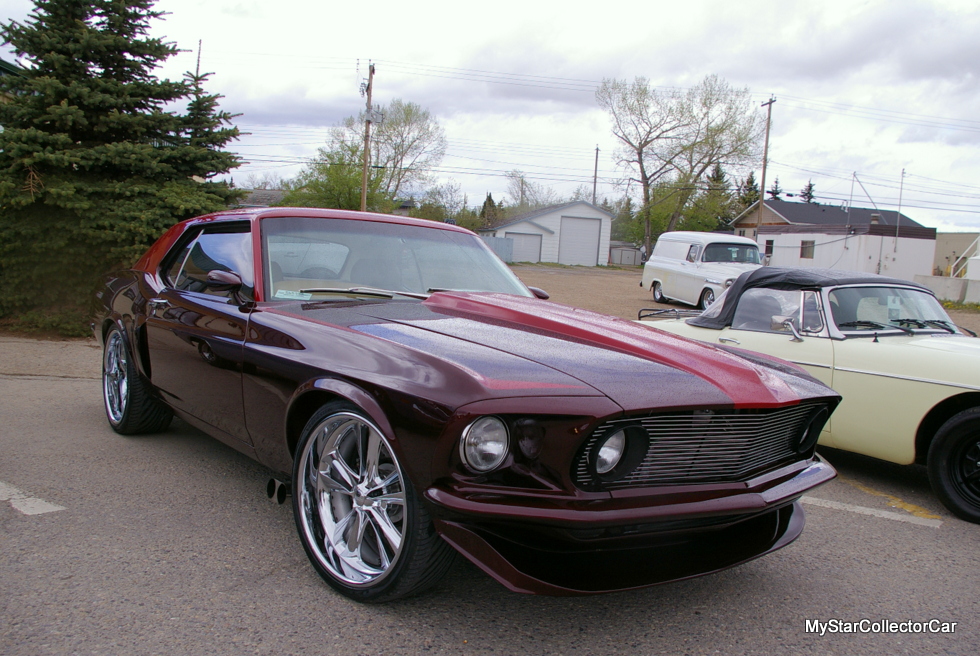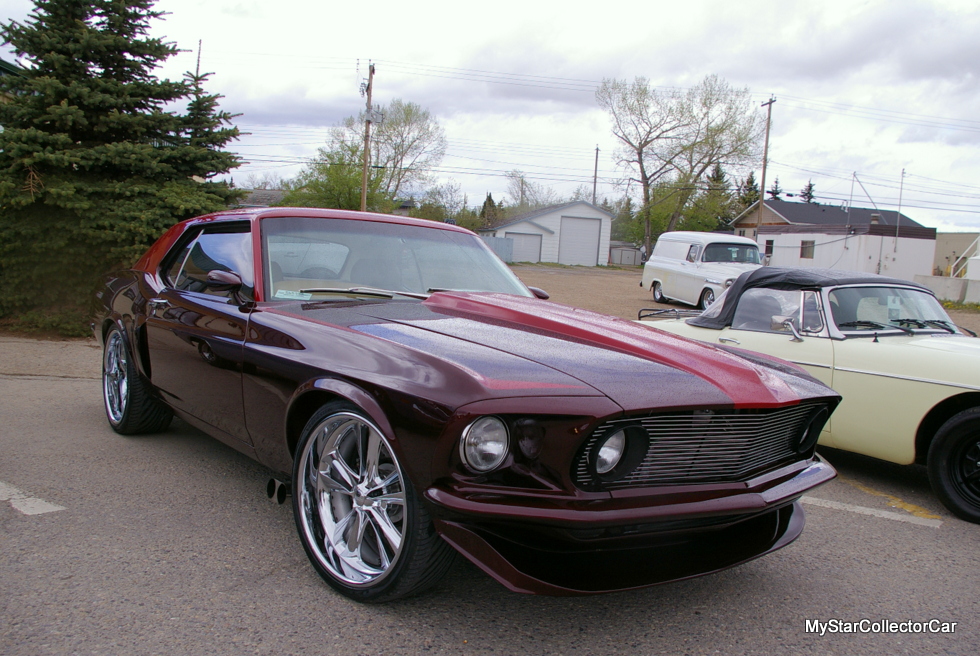 Ford targeted a new customer base when they introduced the Mustang in 1964.
The car was built to offer an affordable and sporty car to a young female buyer.
A Mustang offered style and low sticker prices for a new generation of young women who were in the workforce in the mid-Sixties.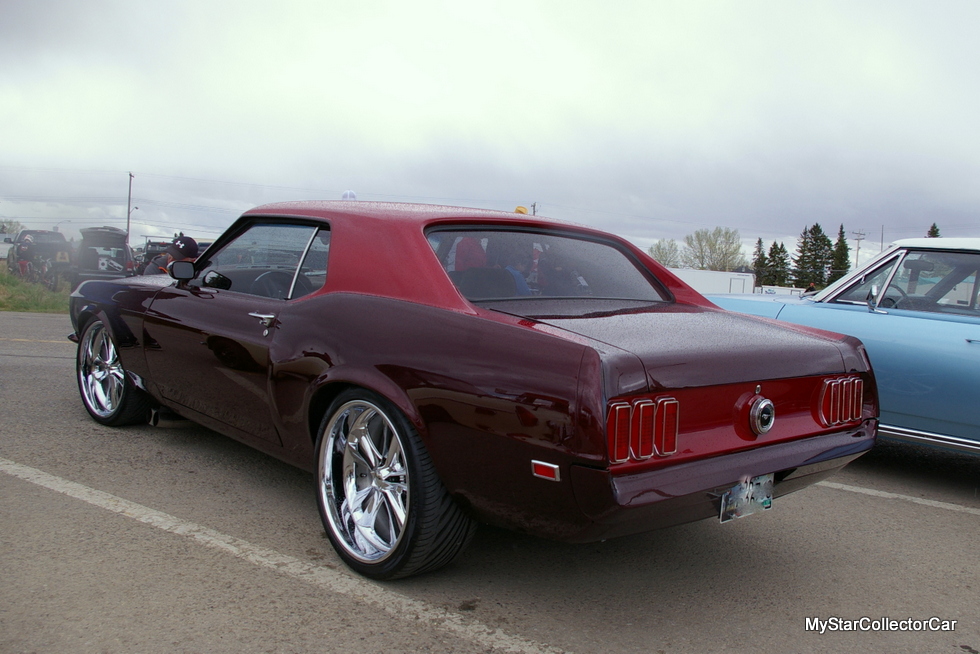 It would not take long for Ford to expand the customer base when they added serious horsepower under the hood of the Mustang in an effort to lasso young male customers. Steve McQueen also played a role in the evolution of the Mustang's brute force models when he co-starred with a big block 1968 Mustang fastback in 'Bullitt'.
However the original six-cylinder notchback Mustang was still available as a baseline purchase in the late Sixties and they still enjoyed plenty of popularity with young women buyers in 1969.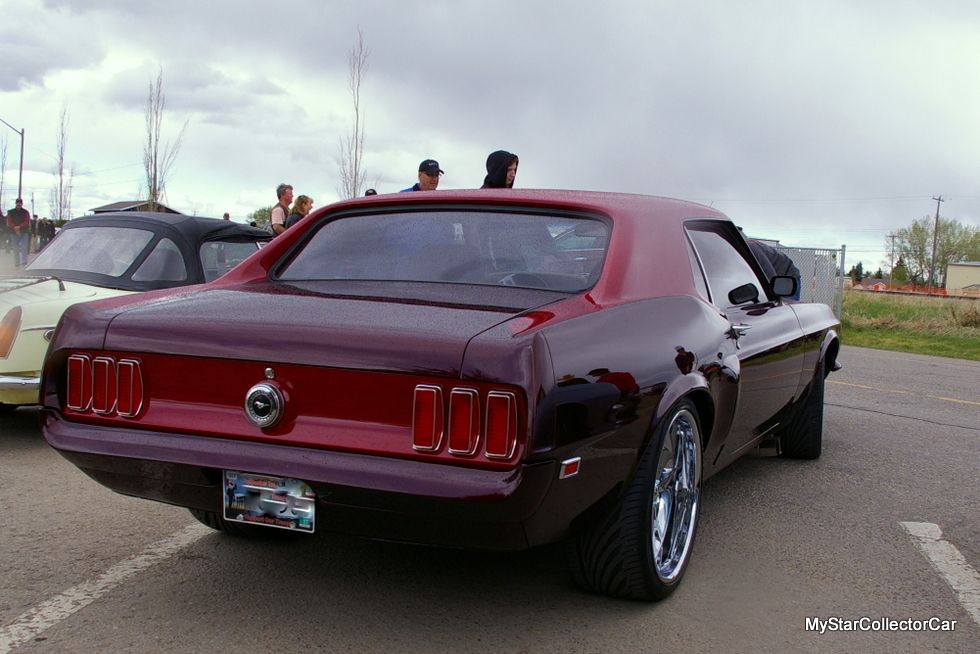 Kevin Fecho is the proud owner of a 1969 Mustang that started life as a mild-mannered six-cylinder ride with a three-speed manual stick shift. The car was previously owned by Kevin's brother in law and he purchased the car from his sister, so the car has a long connection with two families.

Kevin has owned the car for 35 years and "liked Mustangs before I owned one", in his words. His '69 is a complete makeover in every sense because his massive transformation turned the former six-banger into a beast of a car.
The original shock towers in the car are gone and replaced by a Mustang II front end for better handling and more room under the hood.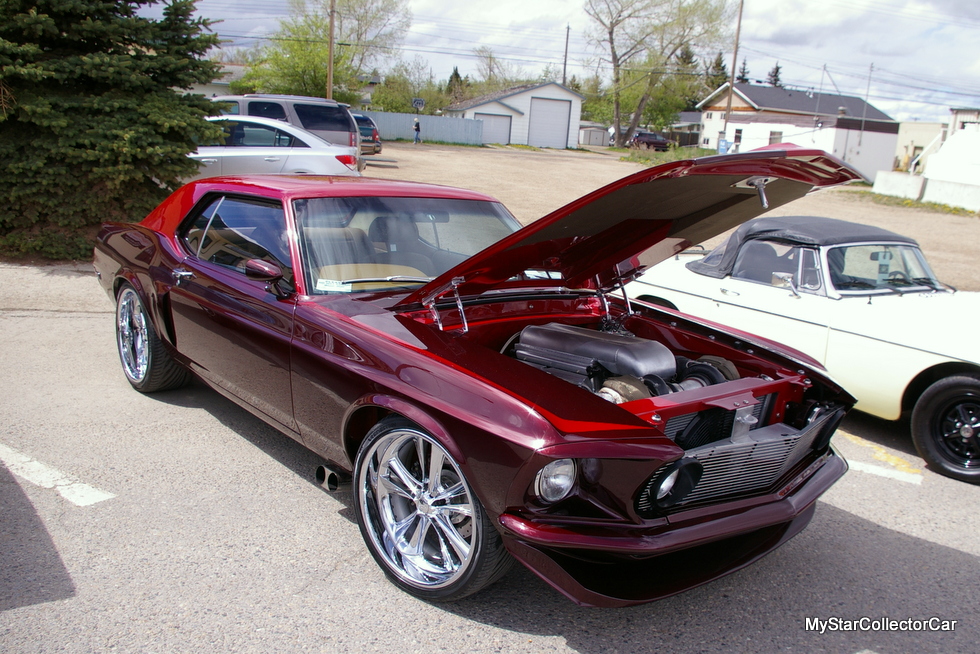 The six-banger is also long gone and its replacement is a bored-out 302 that now sports 321 cubic inches of solid muscle. The twin turbos on the Ford small block give the engine plenty of oxygen for big explosions in the piston chambers.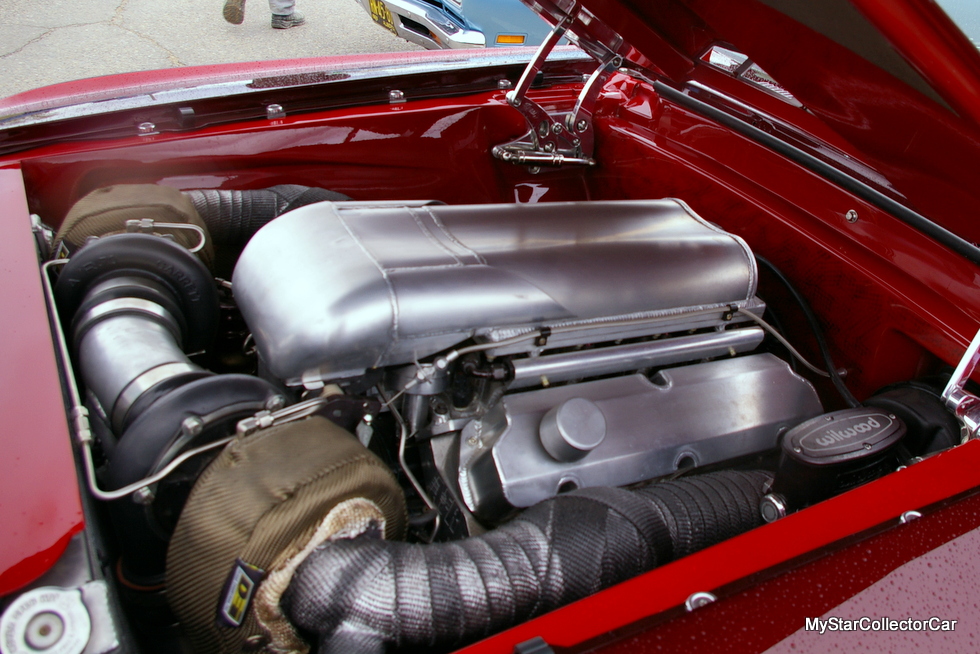 A six pound boost provides the Mustang with about 500 horsepower at the rear wheels, while a four-link suspension and 3:90 gears in the Ford 9-inch rear end give Kevin plenty of tire-melting power if the spirit moves him. Kevin said his Mustang will "break loose at 20-30 mph" if he wants to exercise all those horses under the hood.
The free-breathing header exhaust system ensures Kevin's Mustang will always be seen and heard on the road. A 4-speed AOD transmission is a solid replacement for the original three-speed manual tranny because it can handle all that new power.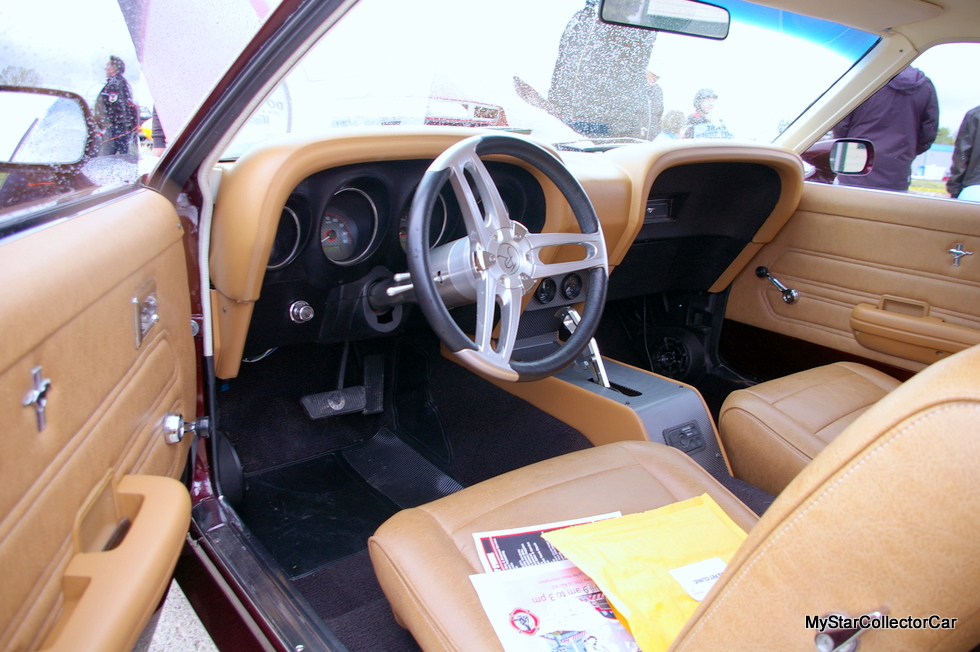 Kevin also transformed the outer appearance of his Mustang with some very clever custom touches. He reworked the front and rear bumpers so they have a sleeker custom fit on his 'Stang. He also added a custom front spoiler that adds muscled-up coolness to the front end of the car.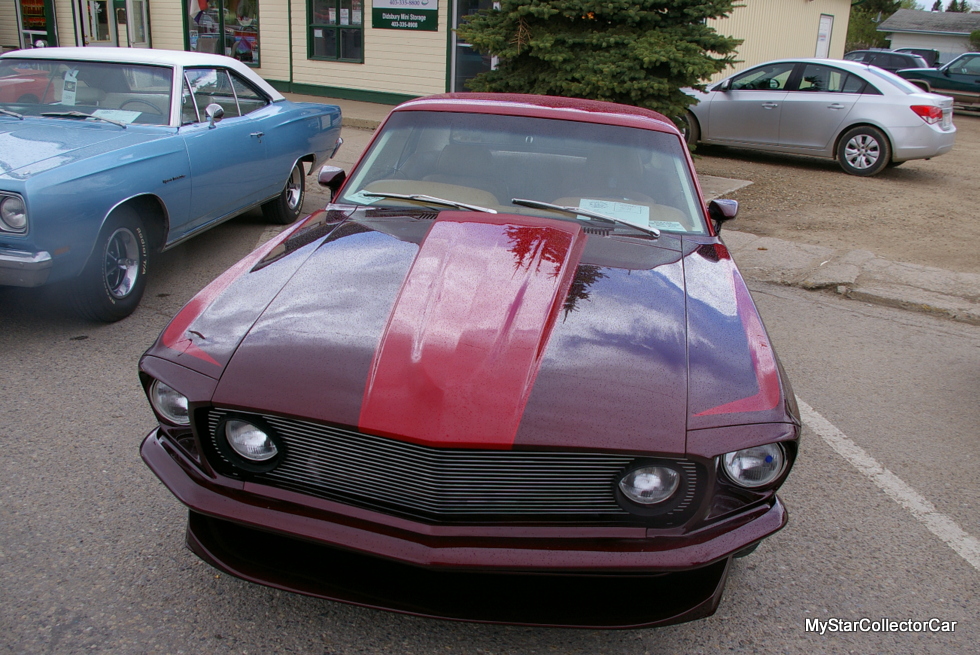 The custom paint job is a perfect match for the body lines on the notchback and suits a car with a massive change in attitude like Kevin's Mustang.
Kevin said the car was "a lot of putting together and taking apart" to reach the finish line and he got his project finished just in time for his daughter's wedding.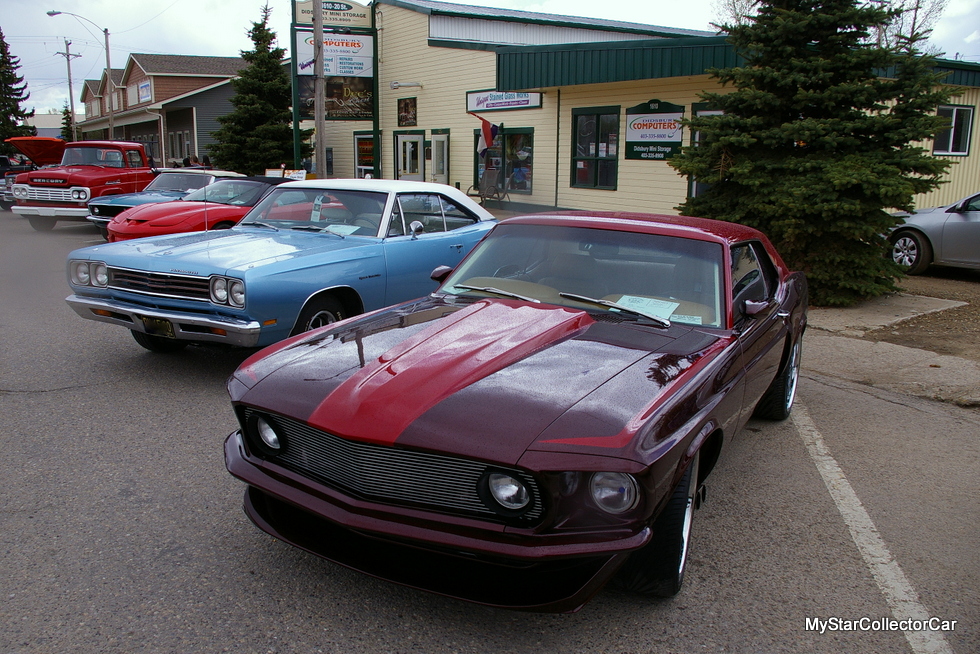 One can confidently assume she was not late for the ceremony if she was in her dad's Mustang.   
Jim Sutherland
CLICK HERE to Like us on Facebook
CLICK HERE to Follow us on Twitter
CLICK HERE to Follow us on Pinterest
Please re-post this if you like this article.