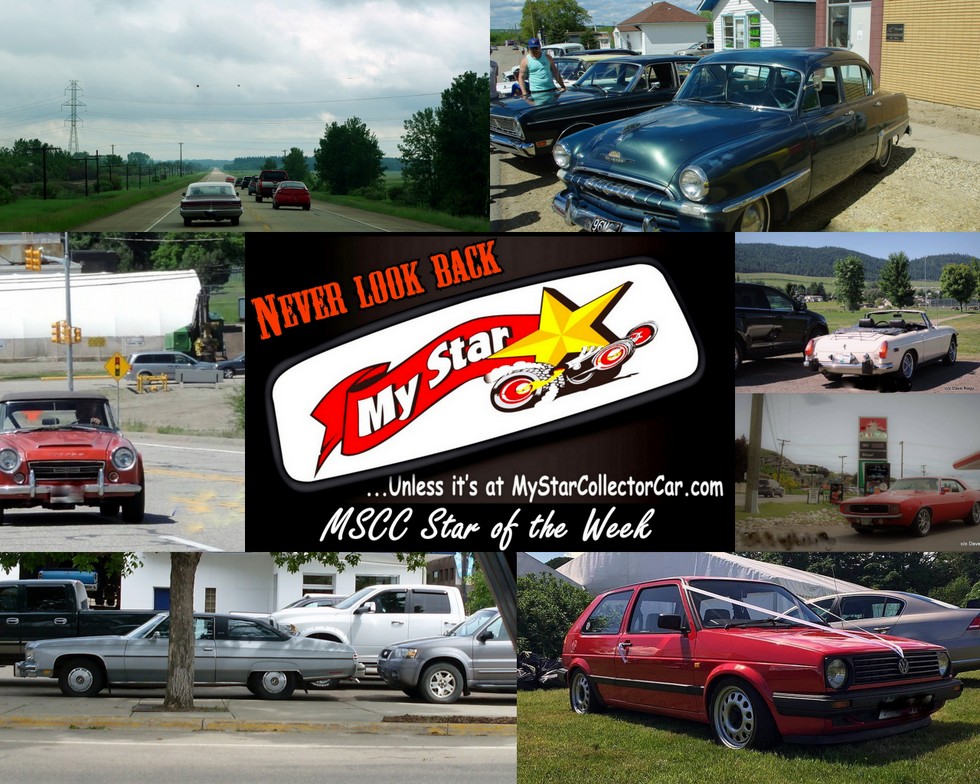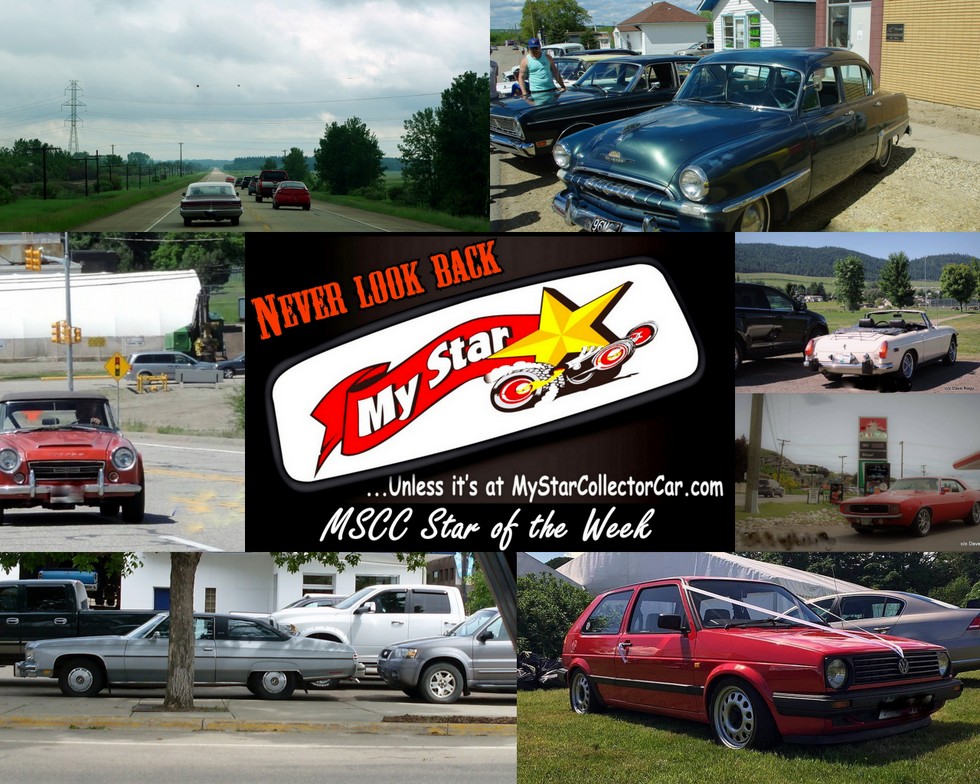 MSCC JUNE 11 STAR OF THE WEEK: THIS GUY IN A '68 MONACO BECAUSE HE STILL KNOWS WHAT A PASSING GEAR IS—EVEN IN A 50-YEAR-OLD CAR
A number of car guys run their classics at less than the posted speed.
They do this for various reasons—they don't want to "break something", the car topped out at 55 mph when it was new or they don't want to test the old tech suspension and brakes in a high-speed emergency.  
Those are valid reasons but I have the utmost respect for guys who do drive them at posted speeds like the driver of this MSCC Star of the Day '68 Monaco.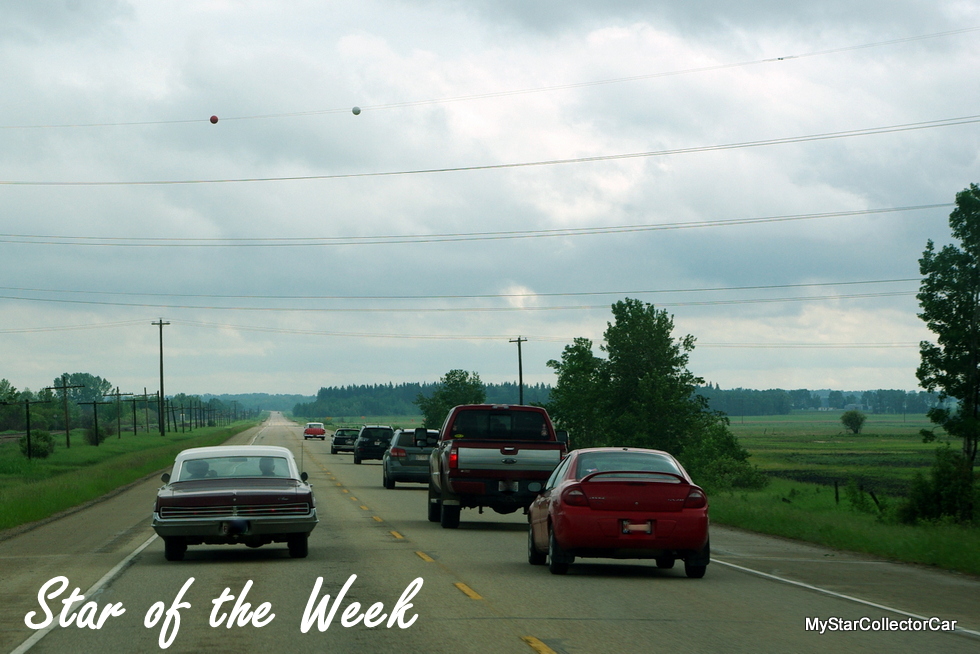 He definitely had a big block under the hood because this big Mopar passed a long line of cars on a two-lane highway like they were standing still.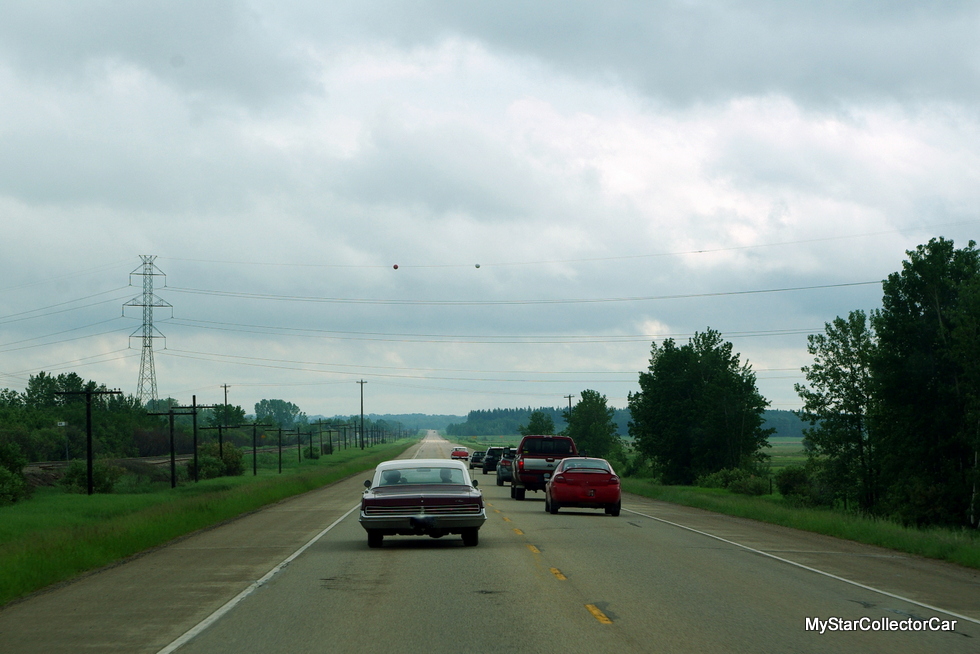 This was a freeway capable ride when it was new and there's no reason to hold the horses back just because the '68 Monaco had a few years under its belt.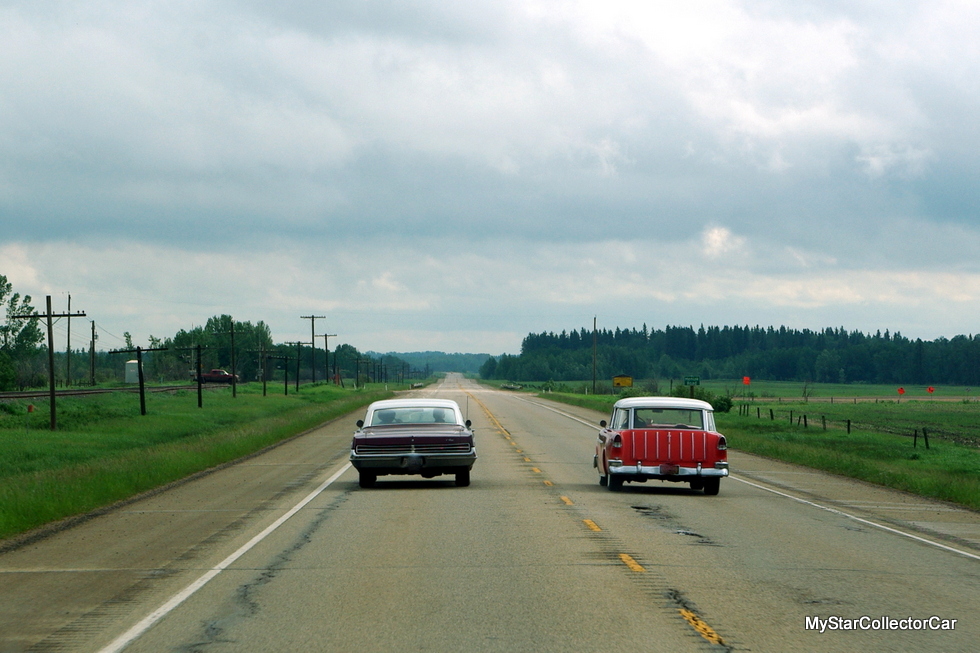 He passed a number of new vehicles but it was only fitting the last car he passed was a '55 Nomad—it would have been the same way back in '68.     
MSCC JUNE 10 STAR OF THE DAY: DATSUN ROADSTER—YES THERE WAS A SPORTS CAR BEFORE THE Z
Nissan was called Datsun in North America for many years and they produced some memorable cars over that time.
The Datsun 510 has achieved near mythical status and the 240 Z set off a chain reaction when it brought reliability to the sports car world.
Many people believe the "Z" was Nissan's first foray into sports cars but they built classy little cars like this MSCC Star of the Day Datsun roadster long before the first 240 Z hit the showrooms.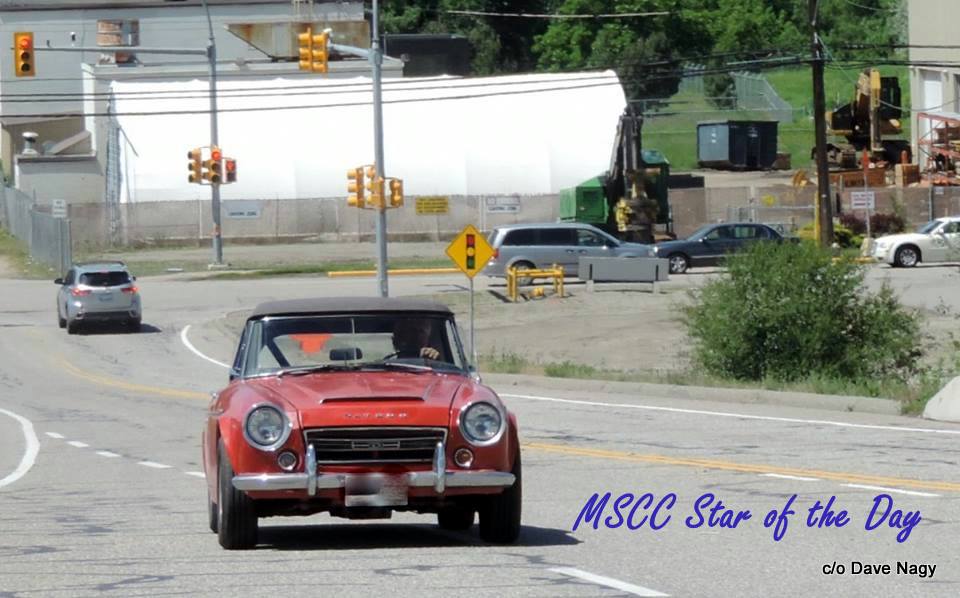 Yes, there was a Nissan sports car before the Z.
MSCC JUNE 9 STAR OF THE DAY: '76 CAPRICE COUPE—THIS IS A CLASSIC JIM ROCKFORD BAD GUY CAR
Jim Rockford was the best TV detective ever created because James Garner was the star.
The show ran in the mid to late 70s so viewers saw a lot of 70s iron tortured on the LA streets.
Bad guys loved to drive big cars like this MSCC Star of the Day '76 Caprice Coupe when Rockford led them on a merry chase in his Firebird.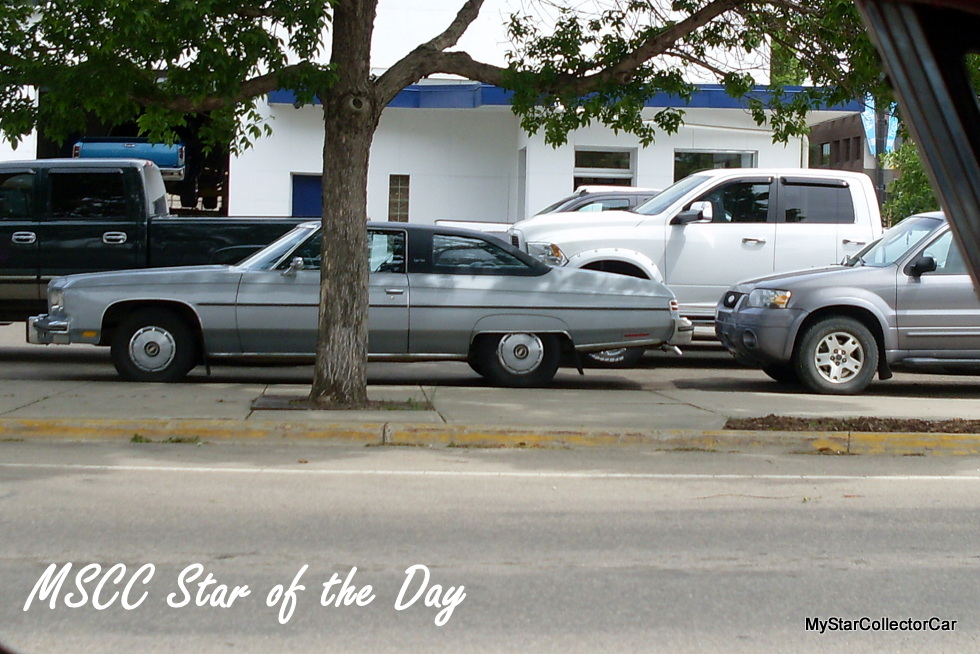 This was a classic Jim Rockford bad guy car.
MSCC JUNE 8 STAR OF THE DAY: '69 CAMARO SS—IT EVEN MAKES A GAS STATION LOOK COOLER
There are cars (and trucks) that reached iconic status from the first day they hit the showroom.
The first Mustang was definitely one of them but there were others.
A good example is this MSCC Star of the Day '69 Camaro SS.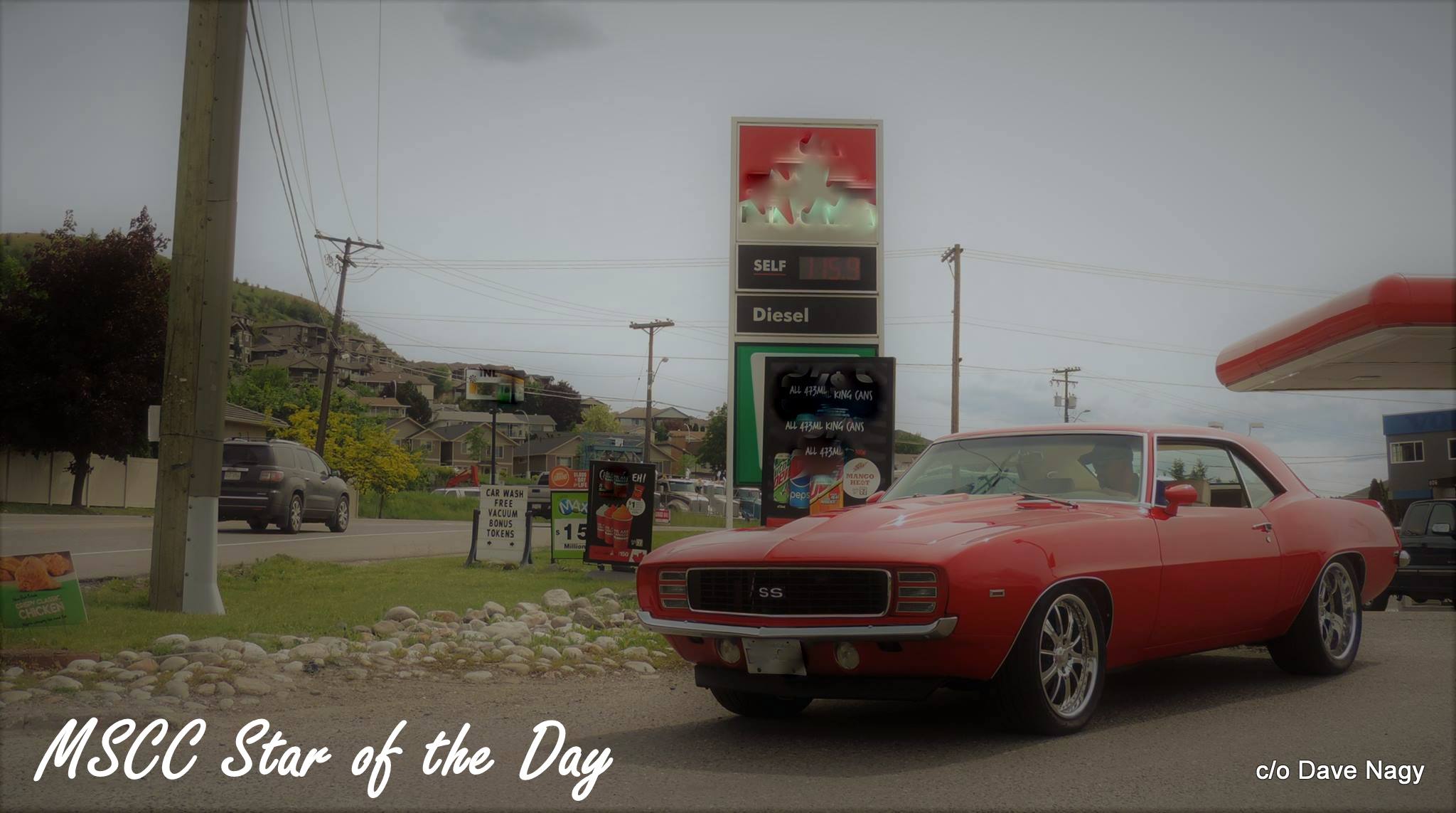 It even makes a gas station look cooler.
MSCC JUNE 7 STAR OF THE DAY: '53 PLYMOUTH—THEY DIDN'T HAVE THE FLASH OF A CUDA
Plymouths were built for people who didn't like the spotlight.
A typical Plymouth owner was cost conscious so people like librarians and bookkeepers bought them because they were affordable and reliable.
They owned cars like this MSCC Star of the Day '53 Plymouth because they made economic sense.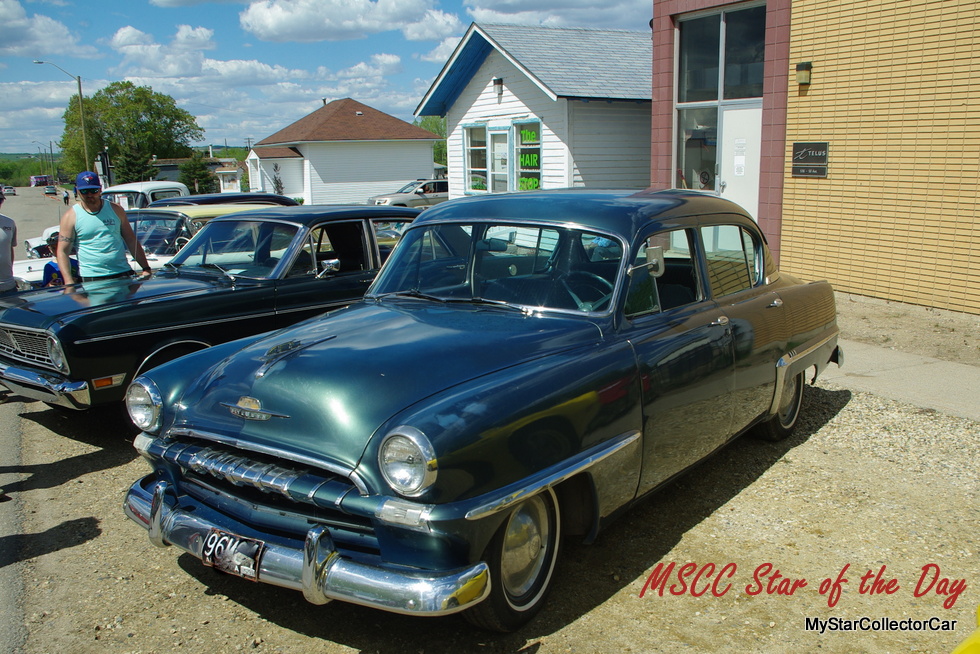 These earlier Plymouths didn't have the flash of a Cuda but they had a very loyal customer base.
MSCC JUNE 6 STAR OF THE DAY: MGB—THE PERFECT CAR FOR THE PERFECT SUMMER VENUE
There are places where a vintage sports car makes no sense.
Any place with deep snow and long winters is no place for low-slung cars with marginal heating and a soft top roof.
This MSCC Star of the Day MGB is in its element for sun, fun and classic car weather.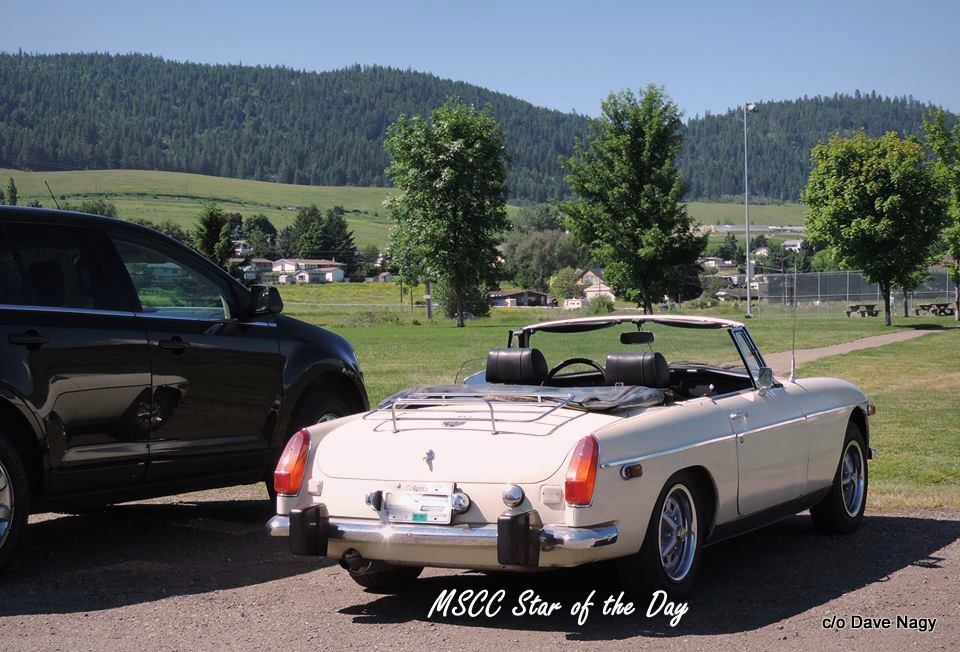 It's the perfect car for the perfect summer venue.    
MSCC JUNE 5 STAR OF THE DAY—THIS VW GOLF WAS A HIT AT A SCOTTISH WEDDING
Wedding cars have become a big part of a wedding theme.
They are chosen for a variety of reasons including nostalgia, functionality, color and personal connection to the bride and groom.
This MSCC Star of the Day Golf was buffed up and detailed to be a guest of honor at a weekend wedding in Scotland because the bride and groom are big VW fans.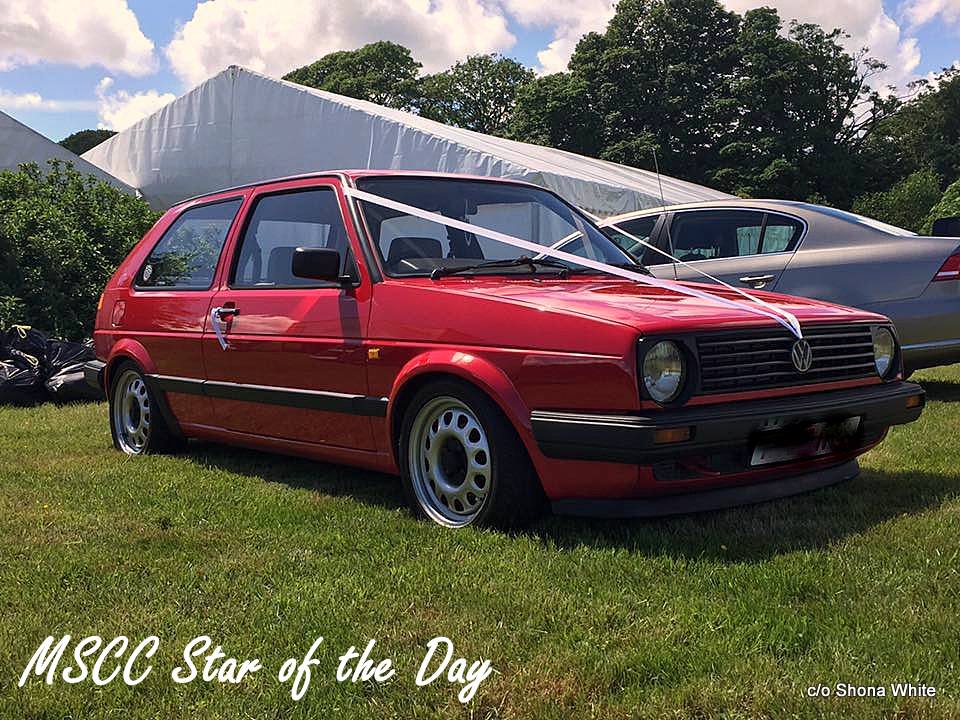 It was definitely a hit at the wedding.
CLICK HERE to Like us on Facebook
CLICK HERE to Follow us on Twitter
CLICK HERE to Follow us on Pinterest