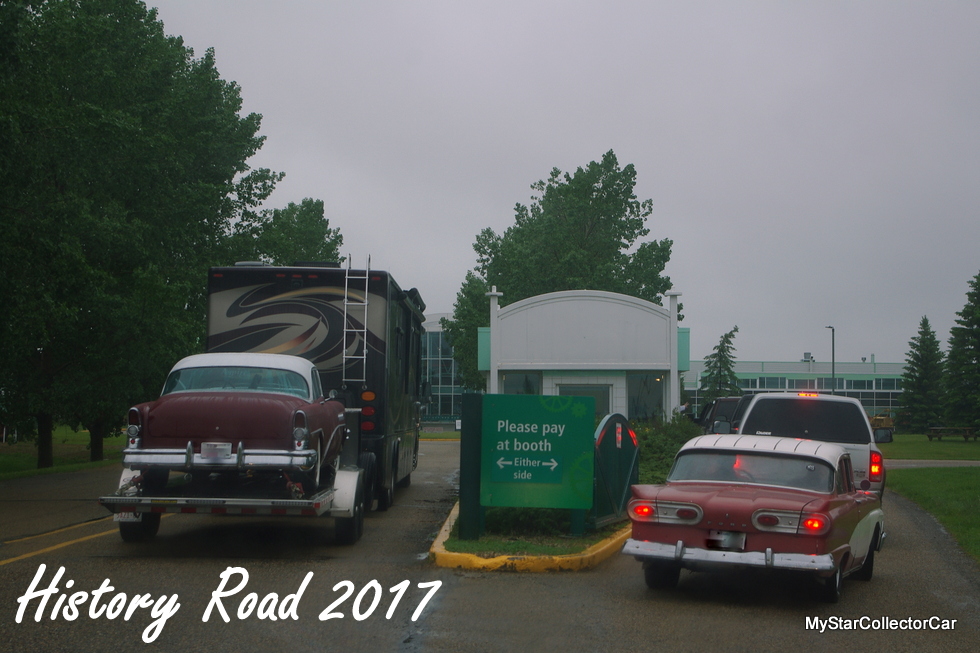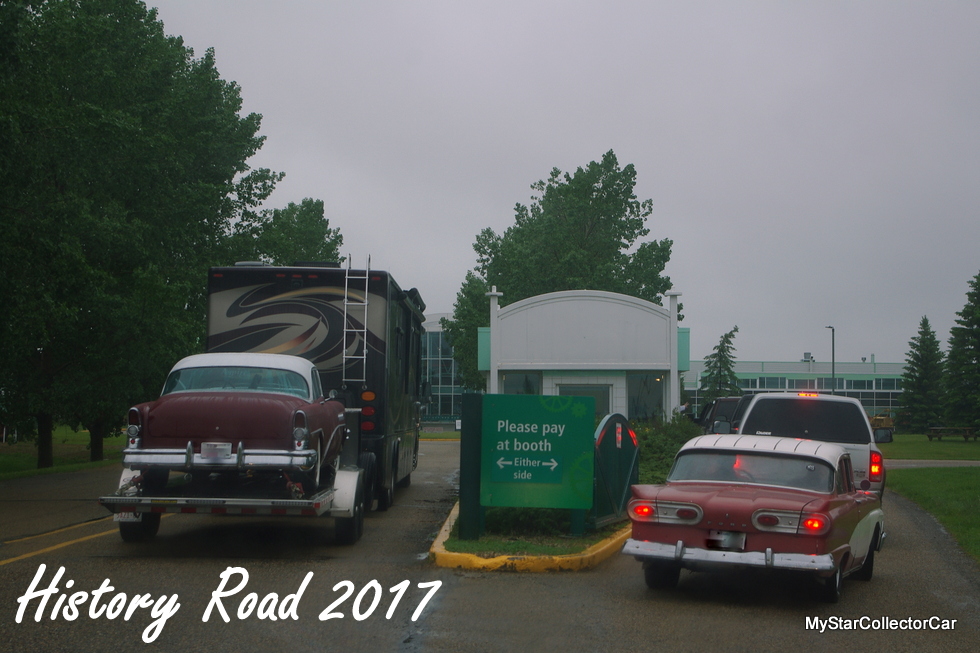 One of our favorite annual shows is the History Road show at the world famous Reynolds-Alberta Museum in Wetaskiwin, Alberta, Canada.
The Reynolds-Alberta Museum caters to both vintage aviation and automotive fans but, since MyStarCollectorCar is all about terrestrial transportation, we were there for the cars and trucks.
Their History Road show is also all about cars and trucks so we were happy to attend the show-even in a monsoon.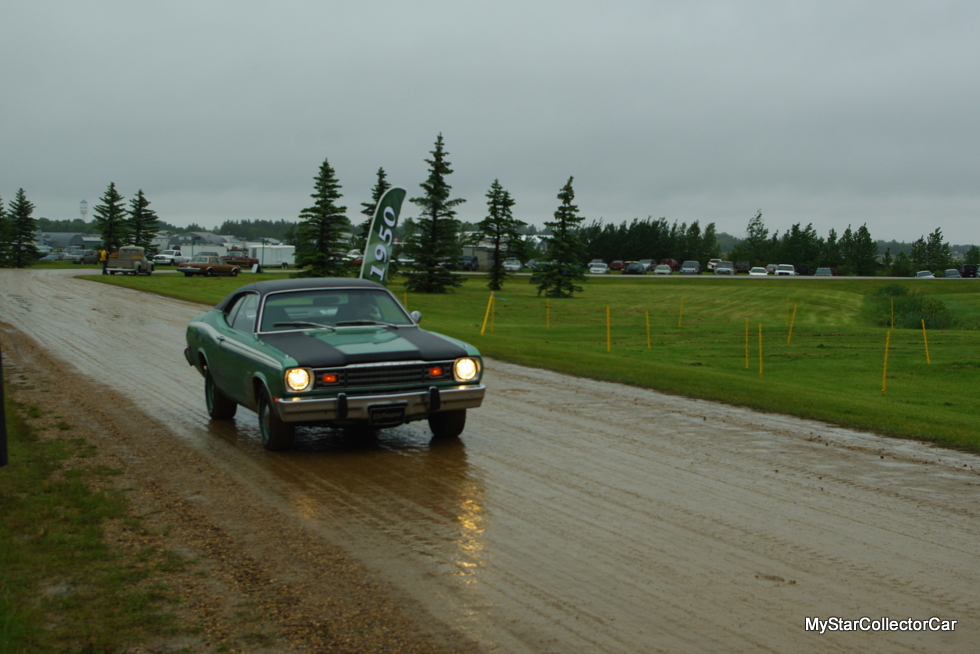 June is an unpredictable month in central Alberta because weather is a roll of the dice where it could be blazing hot or raining wet cats and dogs, sometimes in the same day.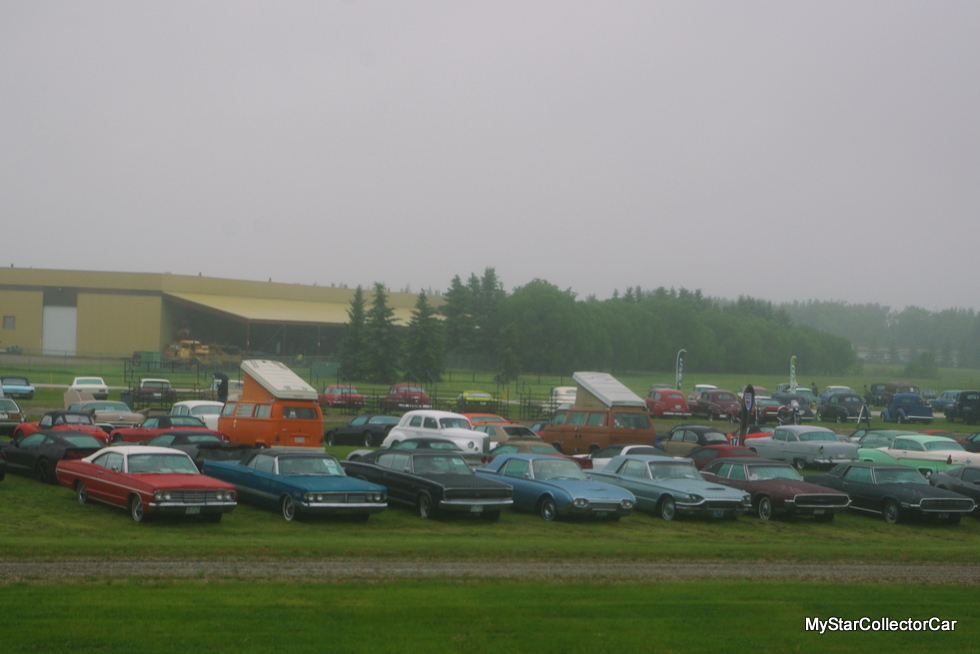 This year's History Road was heavy on the cold and rainy side, but it did not put a damper on the festivities for participants. We had a little trouble connecting with owners because most were warm and dry inside the massive Reynolds Museum enjoying one of the greatest automotive displays in the world.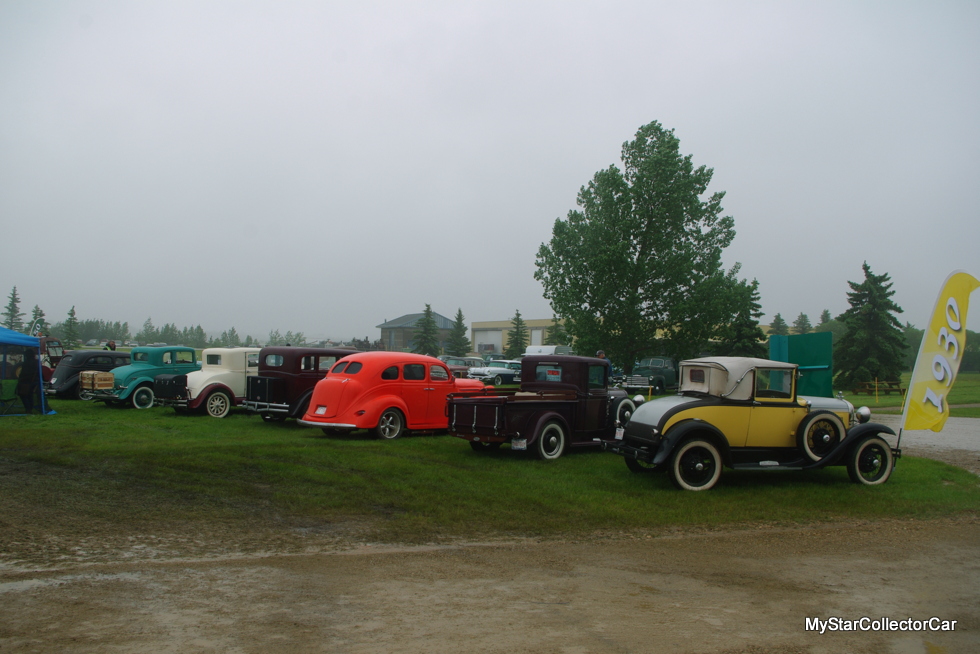 However, we did find a few hardy souls outside with their vehicles and managed to interview them about their rides. We will have to rely upon the Reynolds people to get in touch with some of the absentee owners who were inside and out of the reach of angry weather gods.
A 1954 Ford station wagon had been driven a long distance by its owner to the History Road show and we were impressed by its smooth combination of originality and subtle refinements. The massive dual exhausts on the wagon suggested it may have a beast under the hood and we intend to tell its full story in a future MSCC piece. 
A 1948 Anglia was more obvious with its muscled-out transformation from a mild-mannered Brit into a full-on street monster. We will continue to search for the story behind the Anglia so we can share its story with our readers.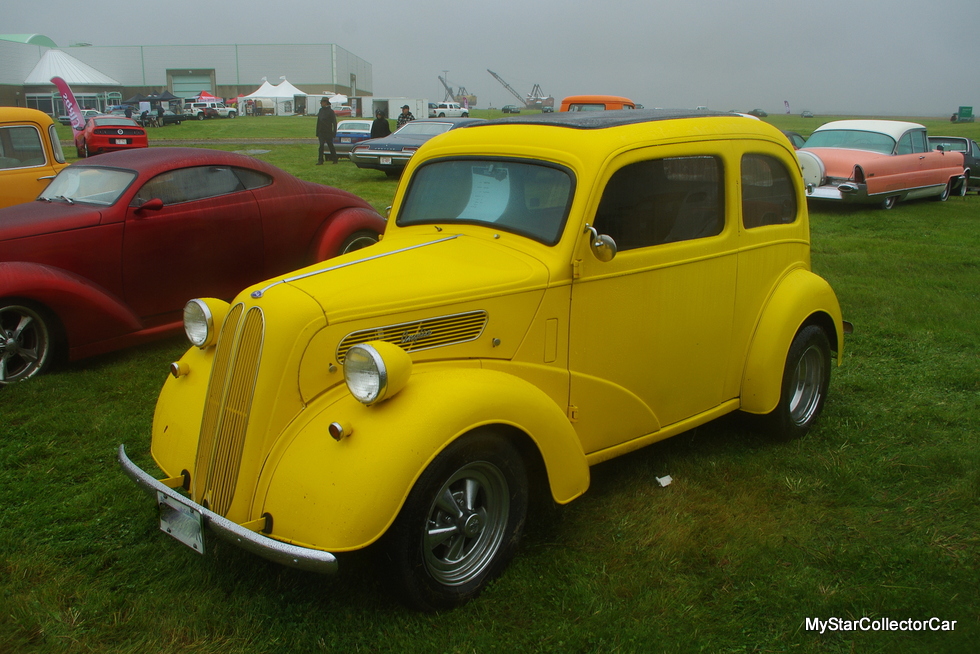 There were a few hardy car guys and girls who braved the elements and were around their vehicles in the midst of the monsoon. One of the owners brought his 1986 Dodge Diplomat to the show and it was no ordinary Mopar survivor sedan from the last days of the Reagan era.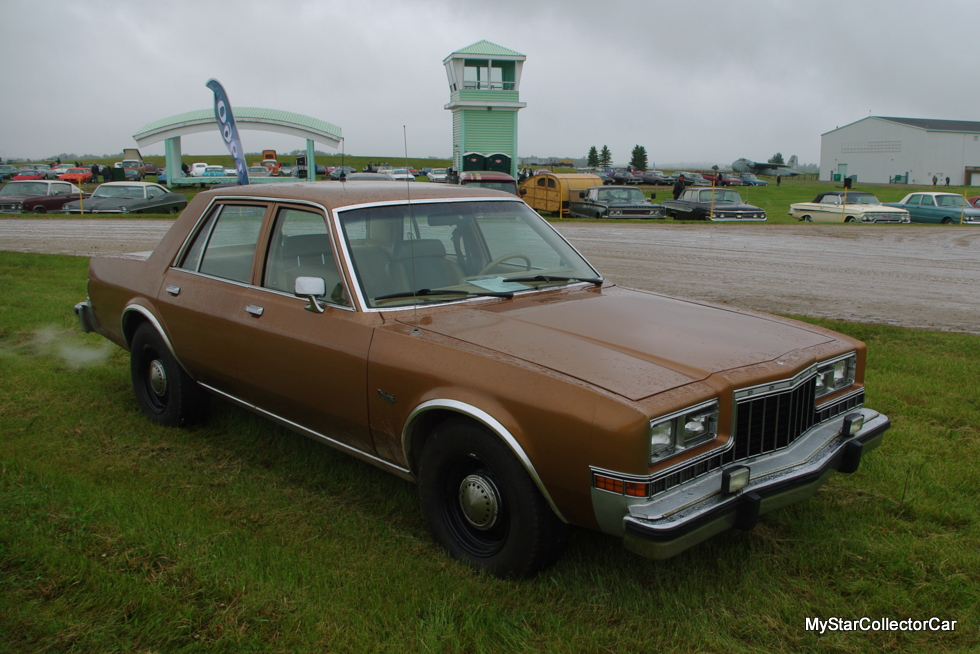 This car was a retired police car and served duty as a ghost car in the RCMP. The owner was able to fill in the blanks on what made this car a con-hauler and not a family hauler. MSCC will tell its story in a future article about the big differences between this 30-year-old police car and its stock 1987 versions.

Another four-door sedan also caught our eye at the History Road because it was a 1956 Meteor. The name may seem unfamiliar to some of our readers because this car was built by Ford only for the Canadian market and was not sold south of the 49th parallel in the United States.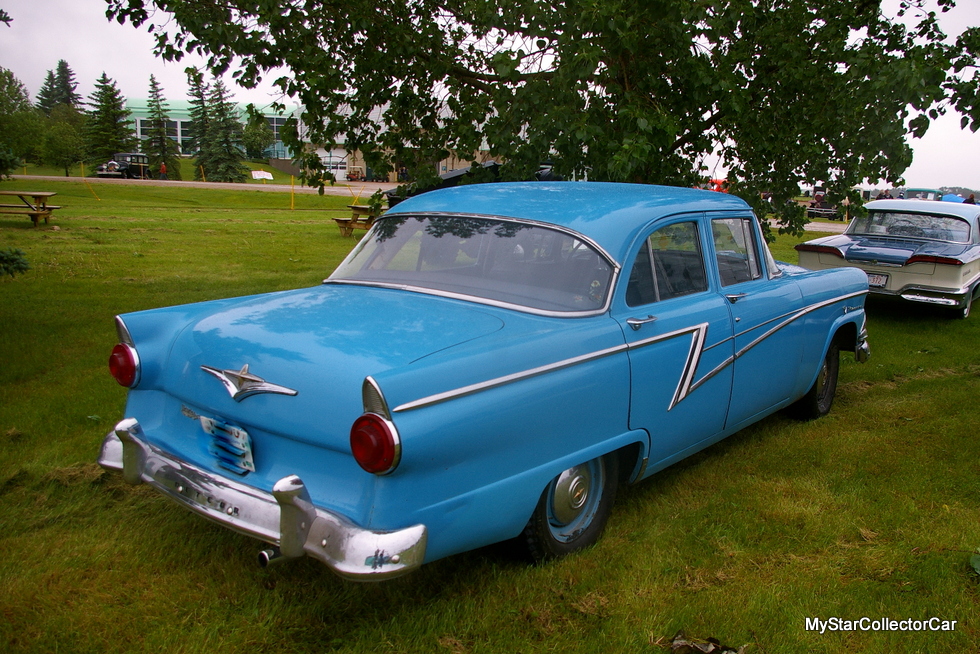 The Meteor wore all of its window glass stickers from a bygone era of travel and we will discuss its history in a future interview with its current owner.
A 1975 VW Westphalia camper van still driven by its original owners is a story we needed to get at History Road and we were lucky enough to find them braving the storm in their cool German camper from a bygone era.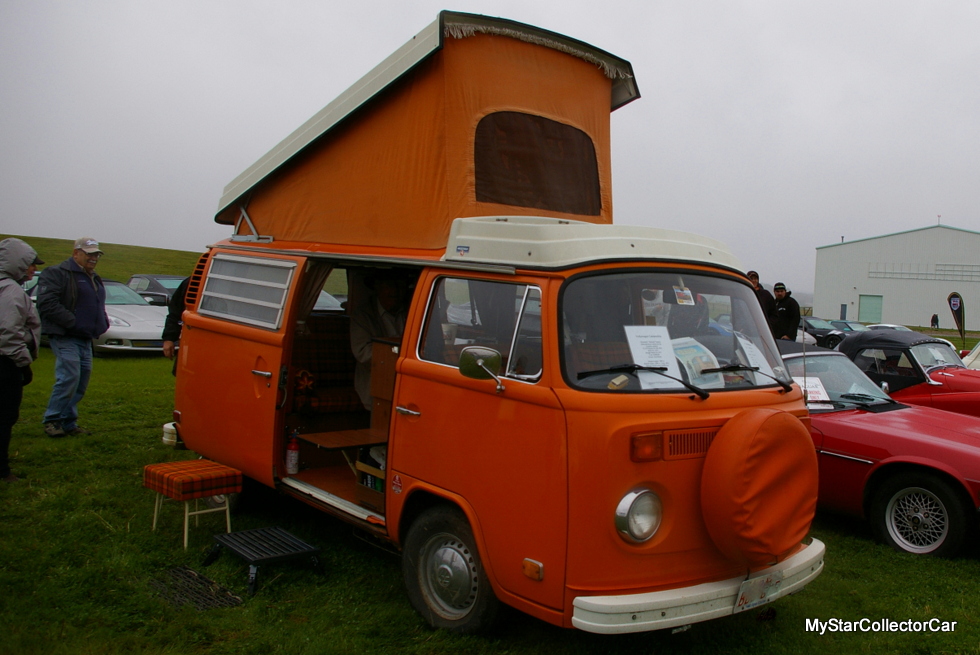 The camper had been down many roads with it owners over the past 42 years and wet weather was not an issue for them because they had been there and done that many times with their VW. The couple purchased the Westfalia on March 20th, 1975 and will talk about their VW experiences in a future MSCC article.
Last, but certainly not least, was a Mercedes that was not even available to North American customers when it debuted in 1974. This rare Mercedes 350 SL was a European-only model that found its way to Canada in a very unusual way. The 350 SL will be featured in a future MyStar article that will interest MSCC readers who lean toward great trans-oceanic car stories.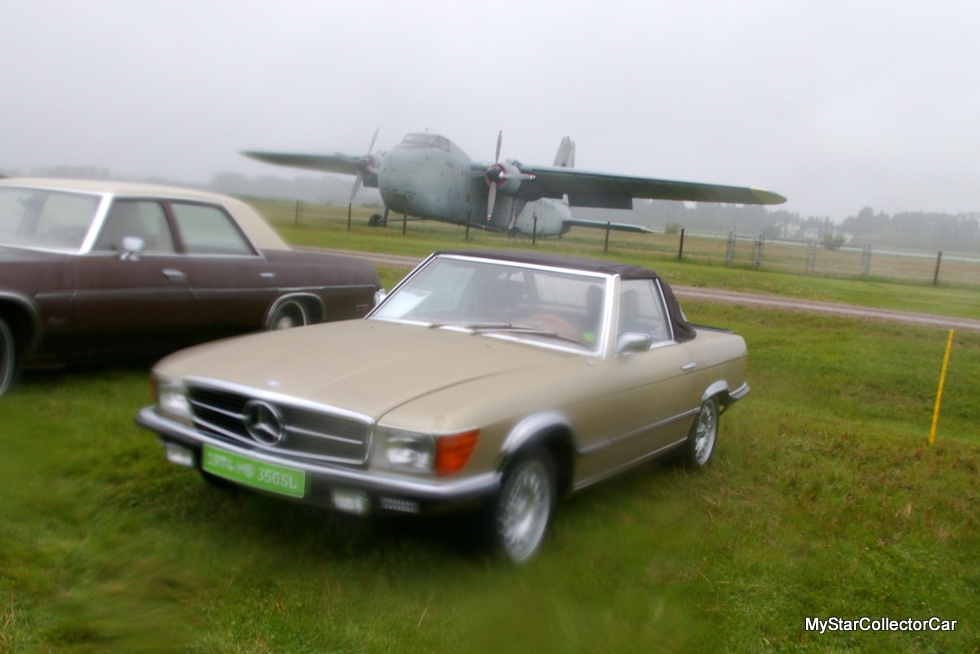 The MSCC verdict is in: a lot of inclement weather was not enough to dampen the enthusiasm of car guys and girls who attended the annual History Road car show at Reynolds Museum in Wetaskiwin, Alberta.
Jim Sutherland
CLICK HERE to Like us on Facebook
CLICK HERE to Follow us on Twitter
CLICK HERE to Follow us on Pinterest