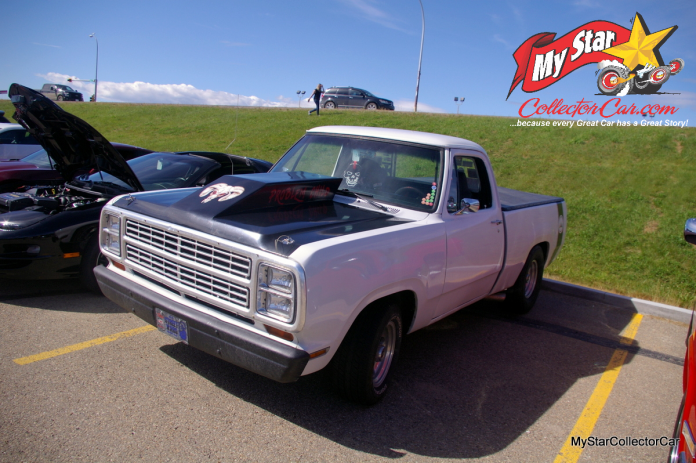 Jon Sewell is a young car guy with a vintage Dodge truck that has a story involving three different decades.
Jon has always been a car guy because of his father's influence. In fact, Jon told MyStarCollectorCar he was "doomed from the word go" because his dad bought him a 1969 Plymouth Road Runner when he was a year-and-a-half old.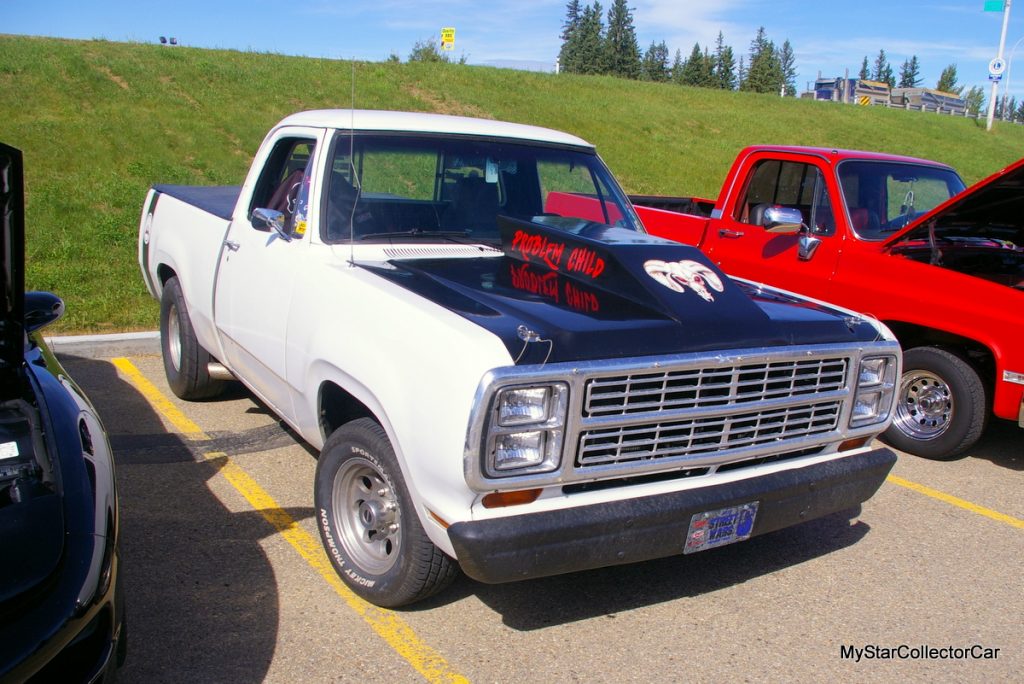 The '69 Road Runner was a major project for anyone-let alone a preschooler- so it was sold to a presumably adult buyer. Jon is only 24 years old- too young for sales regret- but he mentioned that he already regrets the sale of at least three classic vehicles in his life, including the Road Runner.
However, Jon has no regrets about the fate of a 1984 Dodge truck that he has owned since he was 15 because the '84 Dodge is now the platform for a 1979 Dodge truck that is now a street monster.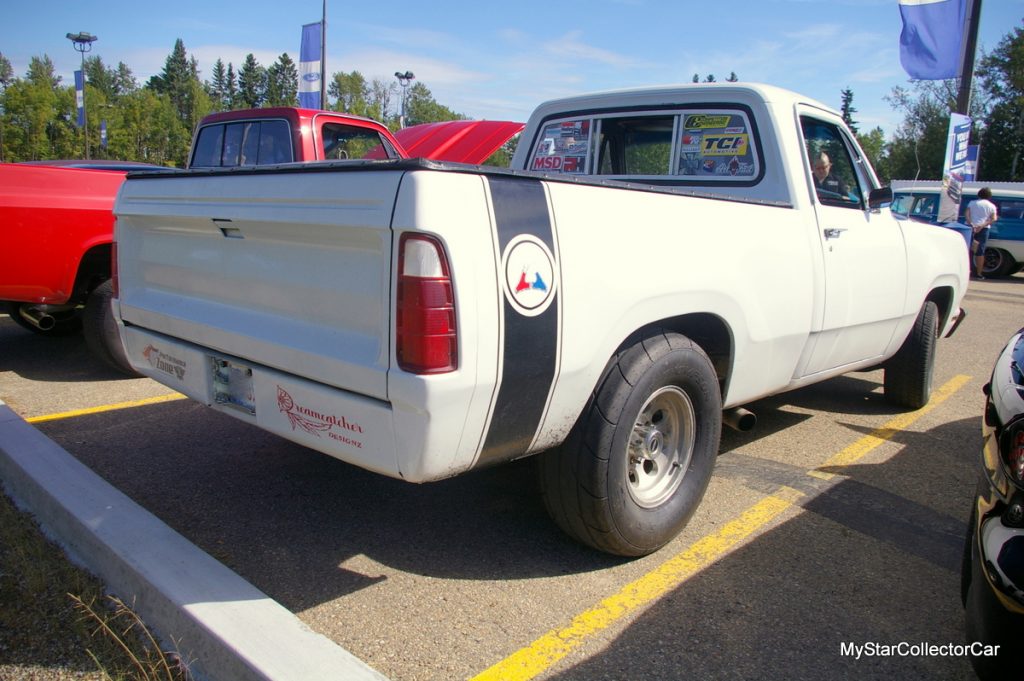 Jon told MyStarCollectorCar he was able to combine the body of a '79 Dodge Power Wagon with his '84 Dodge frame. The earlier style of the 1979 Dodge made it more appealing to Jon, particularly since the body was in good shape.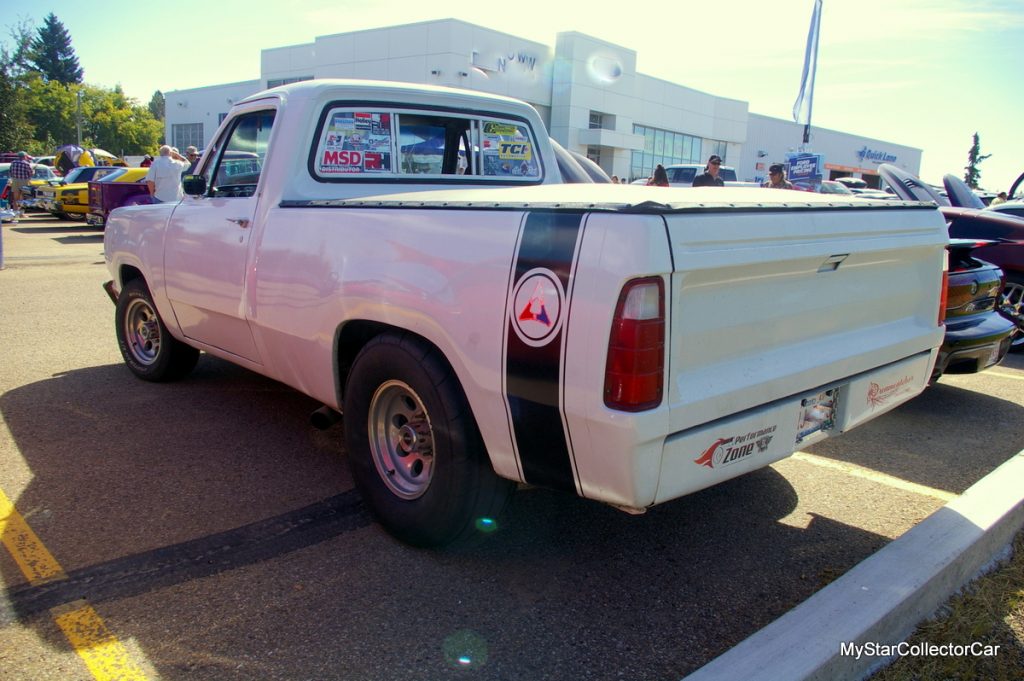 Jon is a careful buyer, not unlike most car guys, so he kept a tight rein on the cost factor during the build process. In his words, "I fell into a deal for most of the truck". He added, "I'm not rich so I can only move as fast as my wallet will allow".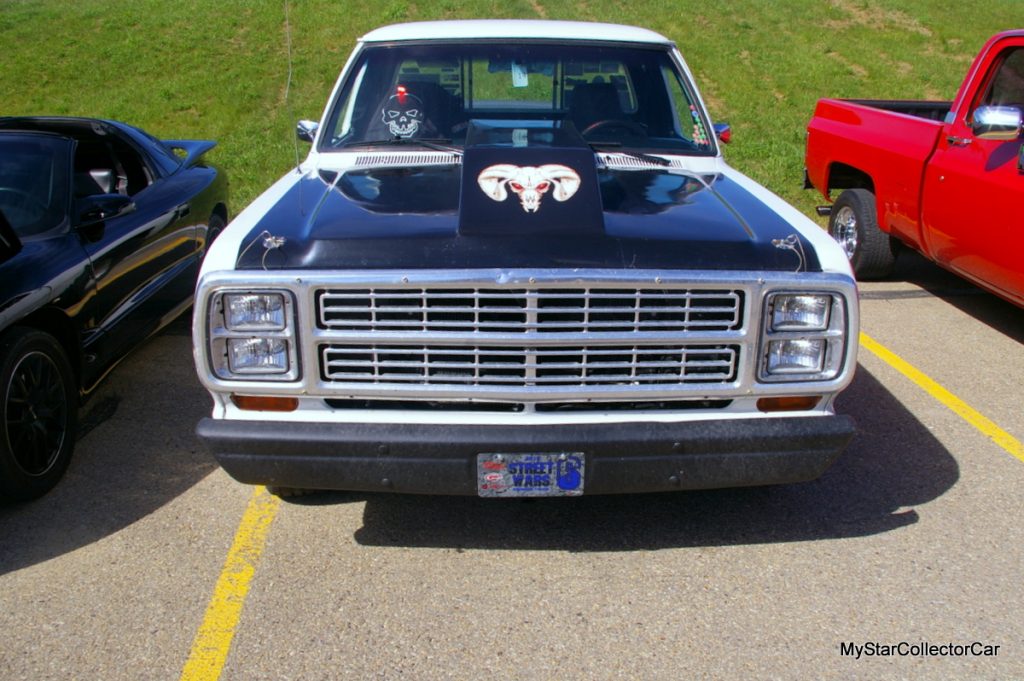 Jon's careful approach to a project made his job as a parts guy at an aftermarket automotive supplier an even better career choice because he gets an employee discount at work.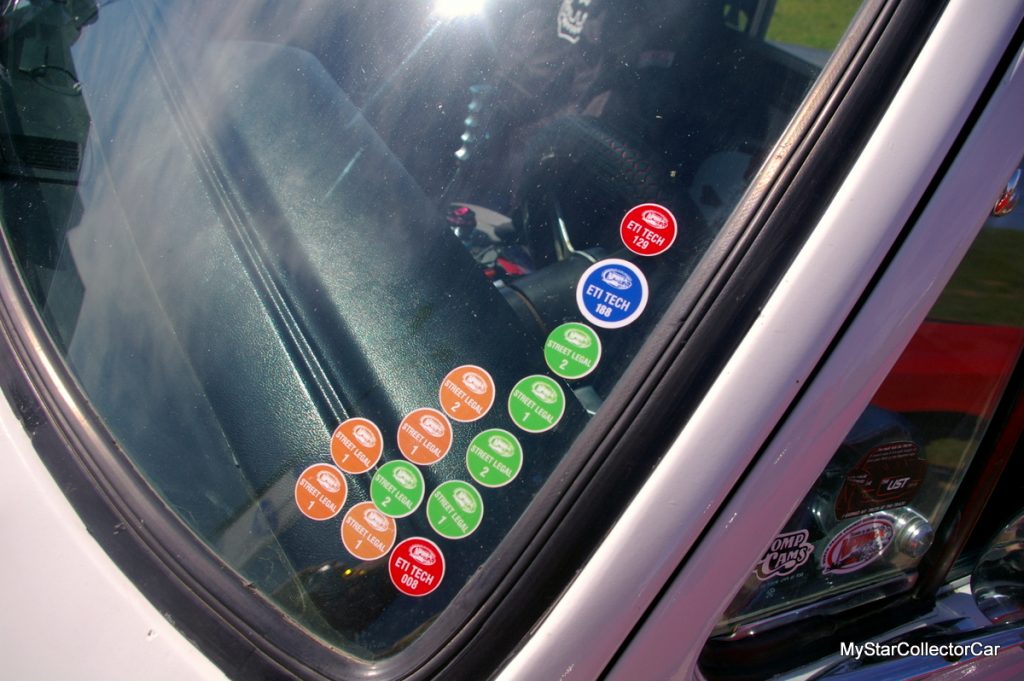 Jon's truck has evolved well beyond the limitations of either 1970s or 1980s factory power because his Dodge now sports a 410 stroker engine based upon a 340 R-1 race block. The monster small block engine is a recent replacement for the truck's previous 340 engine that delivered six Top 10 Street Legal finishes for Jon during its time under the '79 Dodge's hood.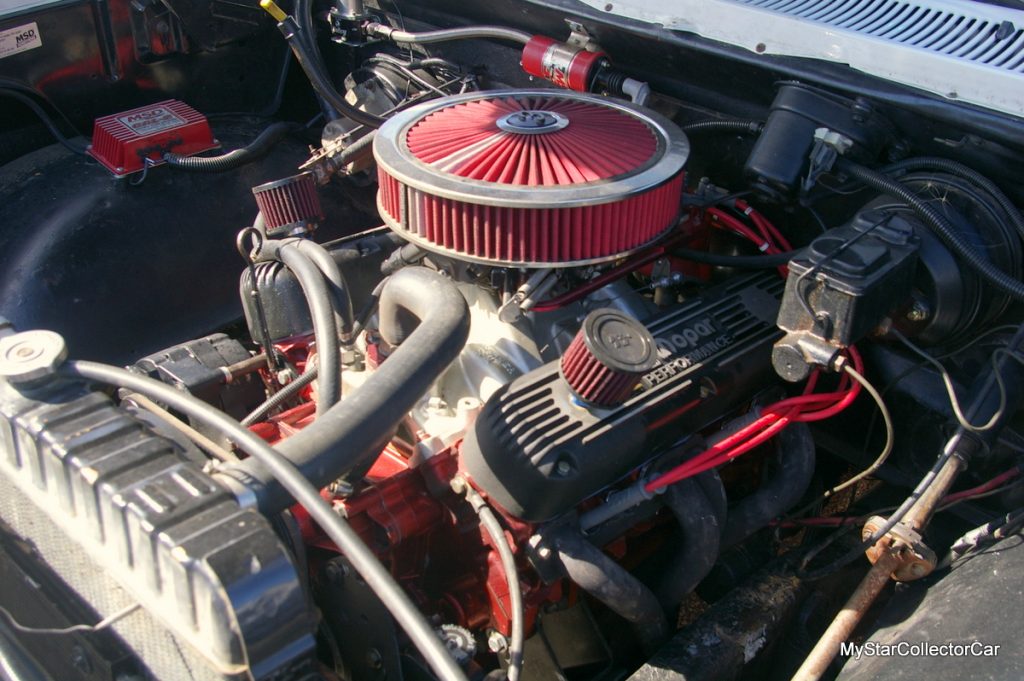 Jon is confident his latest engine will be even more competitive on the track. The engine is hooked up to an early 1990s Mopar 518 automatic overdrive transmission to handle the extra horses. The powertrain combination is definitely track-worthy, but Jon admits his truck does not pass too many gas stations on the road.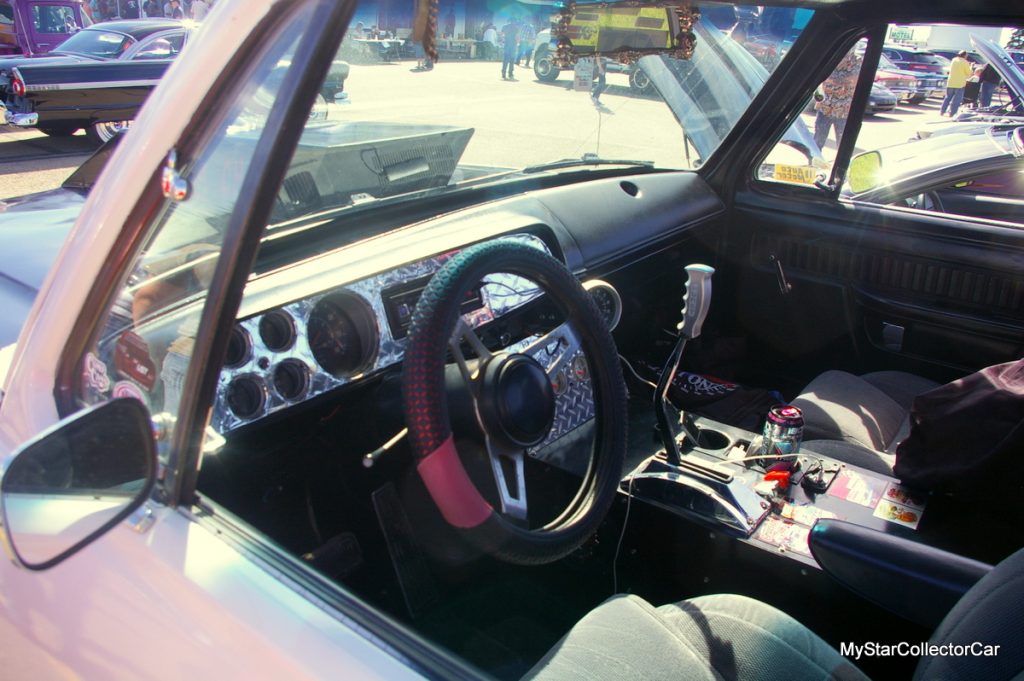 Nevertheless, Jon intends to drive his truck as much as possible, so he gave it a custom interior and 1992 Dodge Cummins truck seats for added creature comfort. It also has a full gauge package, along with a tach so Jon can stay on top of things while he is behind the wheel. Jon is an enthusiastic car guy who has been able to build his dream truck with a careful eye on his budget during the entire process.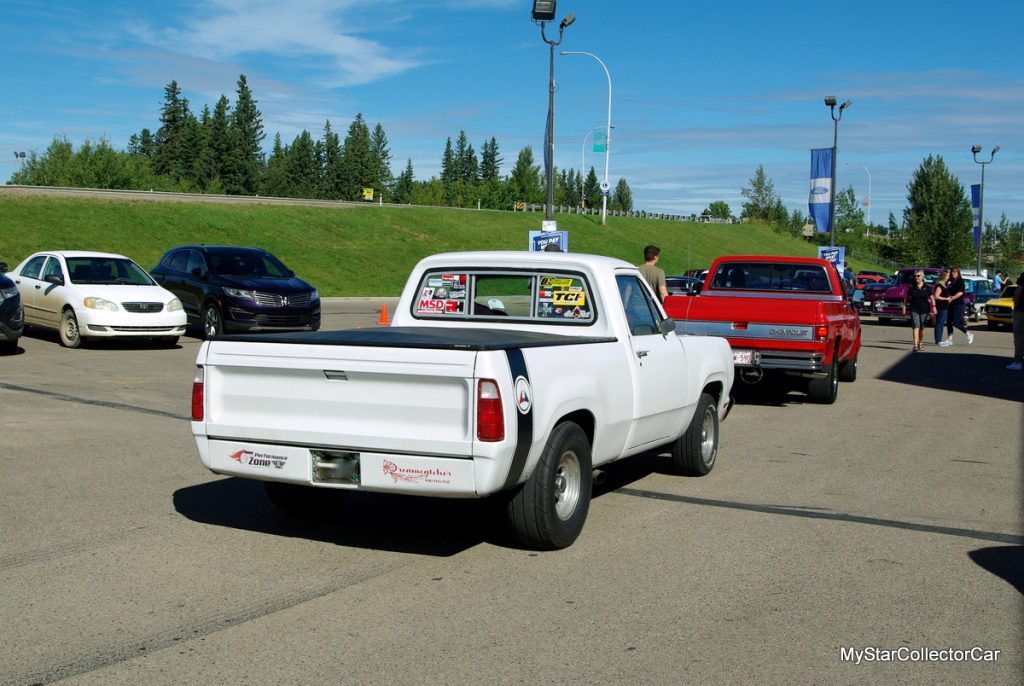 Mission accomplished for Jon. In a big way.
BY: Jim Sutherland
Jim Sutherland is a veteran automotive writer whose work has been published by many major print and online publications. The list includes Calgary Herald, The Truth About Cars, Red Deer Advocate, RPM Magazine, Edmonton Journal, Montreal Gazette, Windsor Star, Vancouver Province, and Post Media Wheels Section.