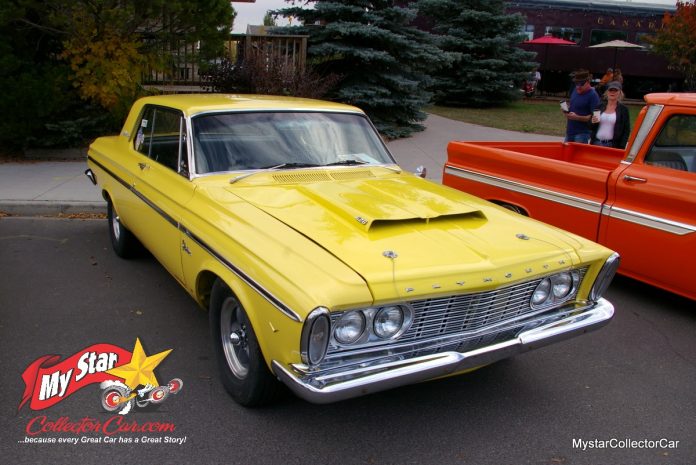 Jim Seeley owns a bright yellow 1963 Plymouth Belvedere two-door hardtop that used to live life ¼ mile at a time on the drag strip.
The 426 Wedge was a tweener engine in Mopar land because it bridged the gap between the earlier Hemis and the famous 426 Elephant Hemi. The wedge designation referred to the cylinder head design because it was not hemispherical like the appropriately named Hemi engines. Nevertheless, the 426 Max Wedge version of the 1963 Plymouth was brute force on four wheels and most commonly found on drag strips.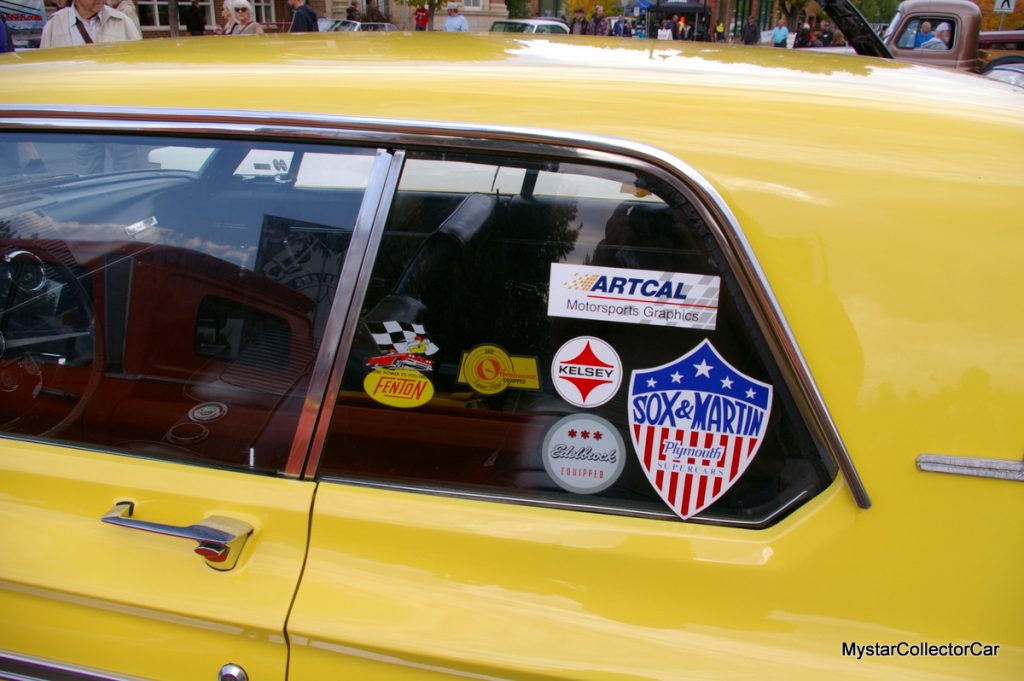 Jim's '63 Plymouth did indeed have a race history in eastern Canada, but it is not equipped with a 426 Wedge engine. Instead, the Plymouth has a 440 big block engine under its hood. The 440 cubic inch big block engine transplant in the Plymouth (complete with functional fresh air induction scoops) ensured this bright yellow beast would live up to the high-performance standards of the 426 Wedge on a track or street.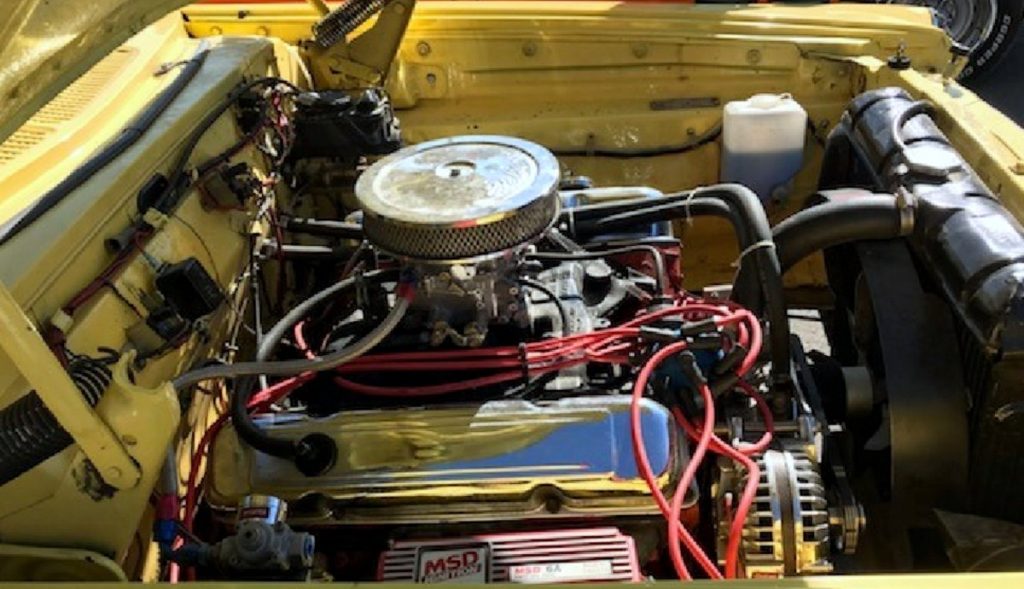 Jim purchased the '63 Plymouth about 11 years ago at a Michener-Allen auction where a few other vintage performance vehicles had caught his attention. Jim's son is a big Mopar fan and steered him in the direction of the Plymouth for possible purchase. Jim had the high bid on the car and suddenly he was the proud owner of a muscled-out former track star.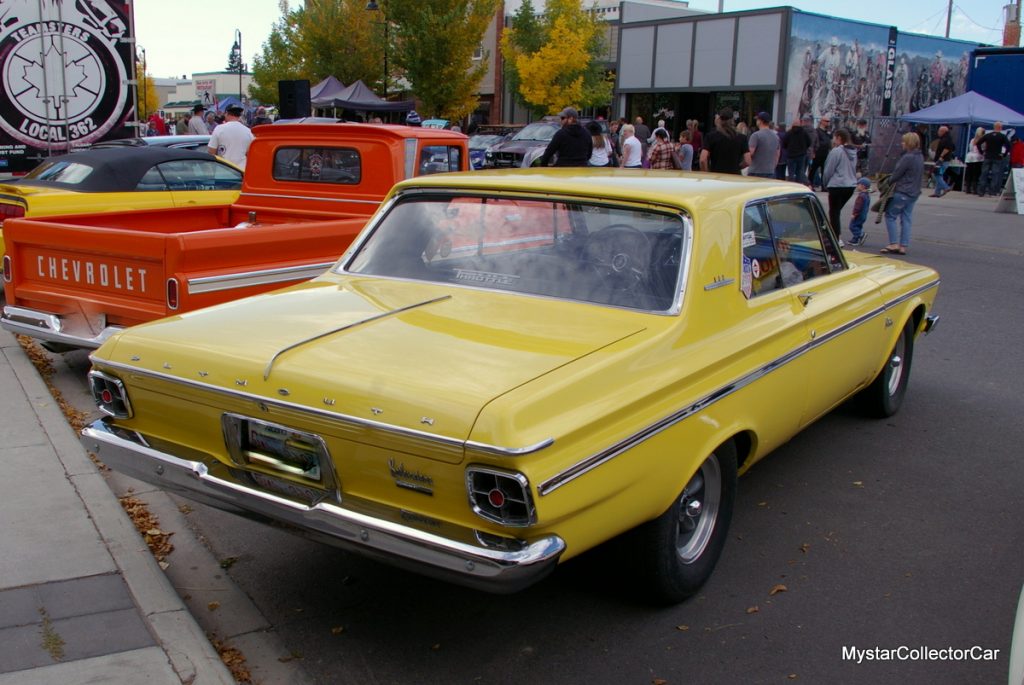 Jim had a different game plan for his Plymouth because he wanted to make it into a street-ready car. The '63 Plymouth Belvedere had track gears (4:10 ratio for obvious reasons), given its former history as a ¼ mile car where initial launch to maximum speed is everything, but Jim decided to replace the low gear ratio with a more highway-friendly 2:73 gear set.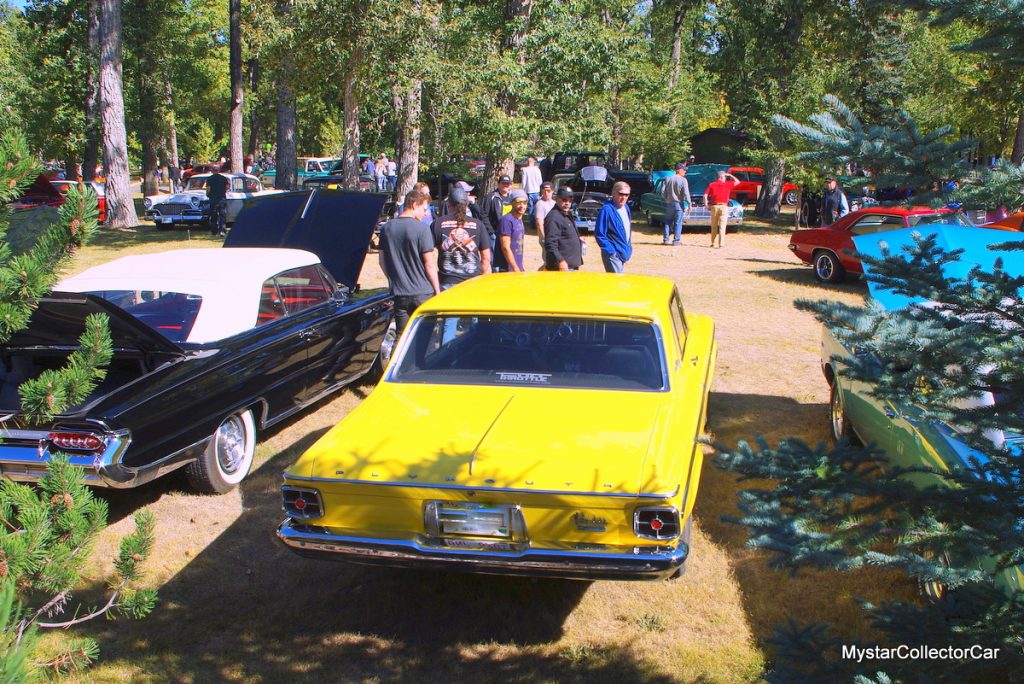 The result was a huge increase in MPG at highway speeds because Jim's '63 Plymouth now gets around 24 MPG on the road. The car's incredible mileage strongly suggests the car's 440 is now loafing with the high gears at a steady freeway pace.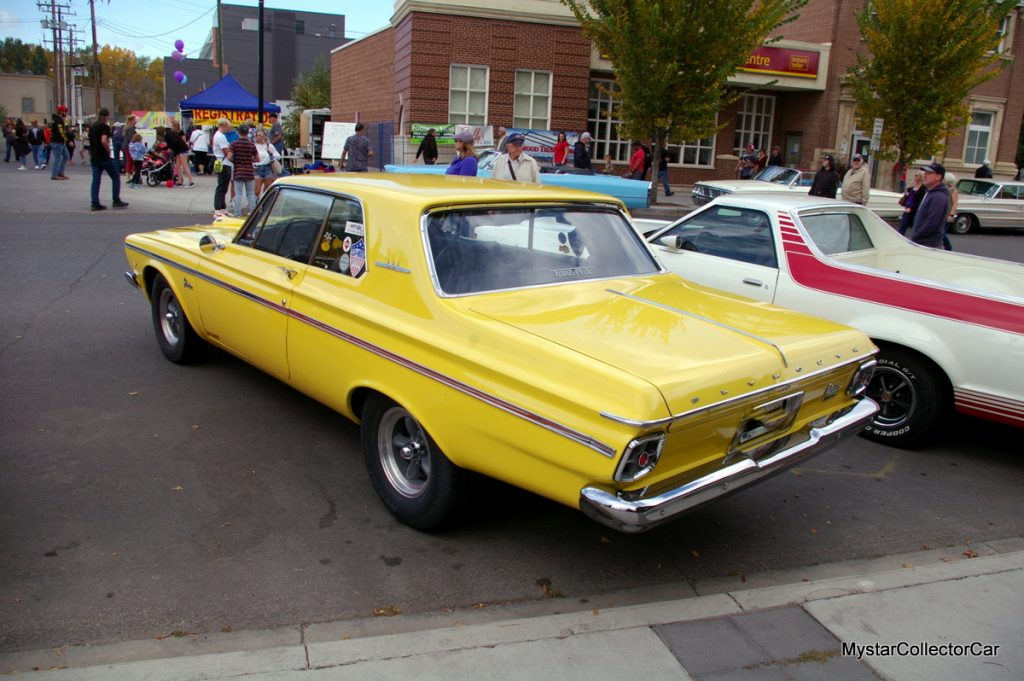 All that power under the 1963 Plymouth's hood requires great stopping ability, so Jim's Plymouth has been retrofitted with a power brake system that now sports front discs to slow the car down in a hurry when the situation warrants it.

The 440 big block is a heavy engine that would require plenty of arm muscle on the '63 Plymouth's steering wheel to maneuver it through turns if it was not equipped with power steering. Fortunately, Jim's car has power steering, so he has no trouble steering his car when the situation requires a few extra turns on the wheel.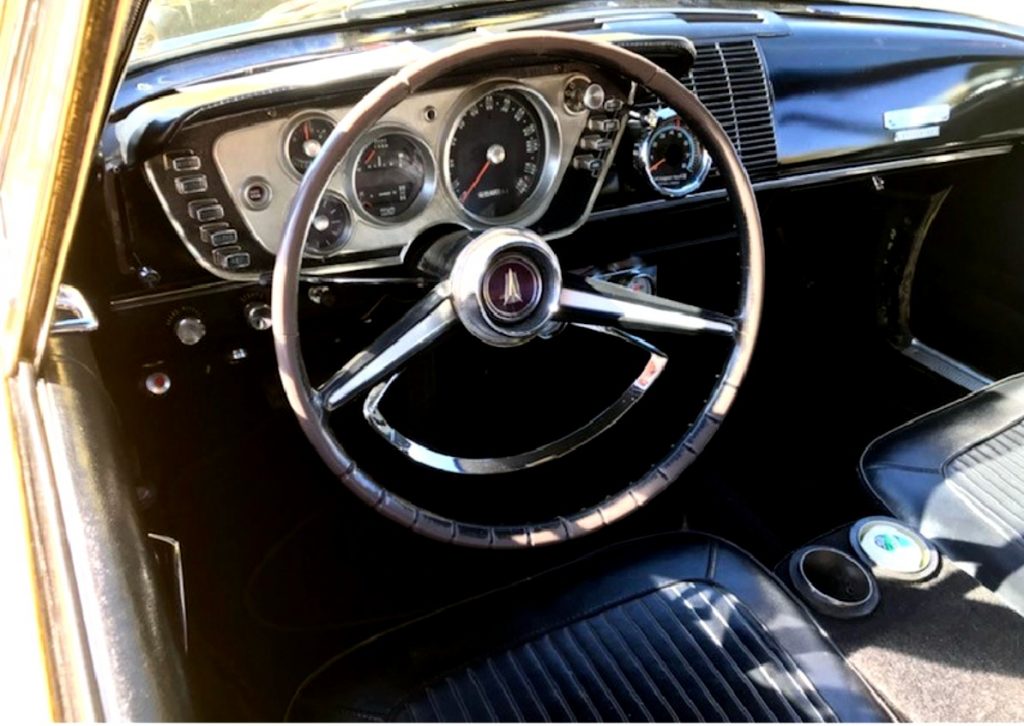 The 1963 Plymouth has a 3-speed automatic transmission, but not just any automatic tranny because Jim's car has Chrysler's famous push-button gear selector system used on Mopar vehicles from 1956 to 1964.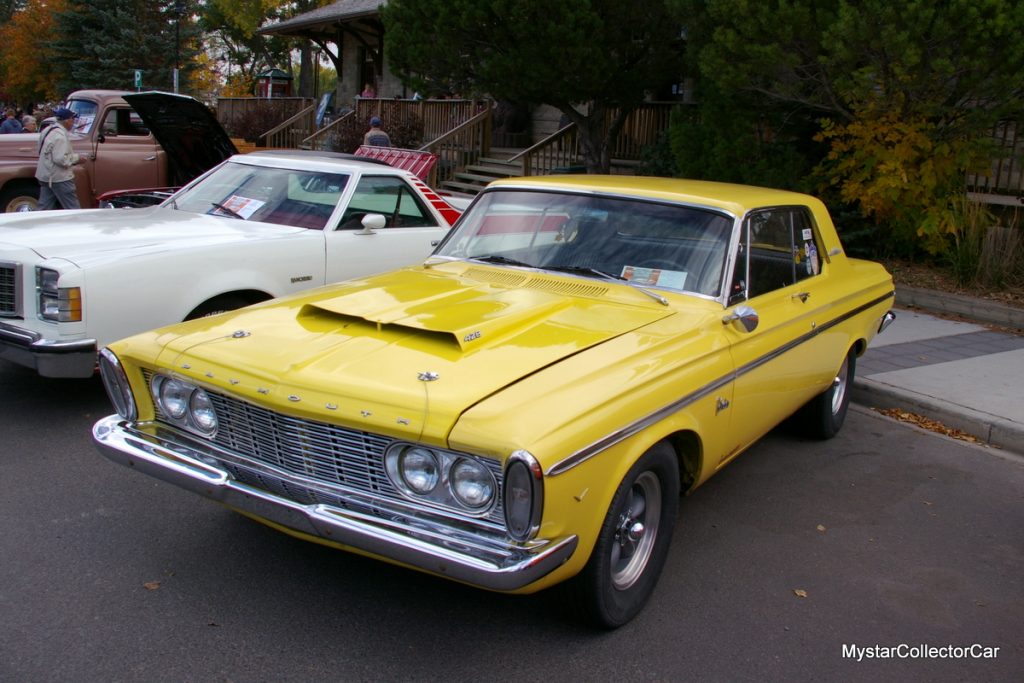 BY: Jim Sutherland
Jim Sutherland is a veteran automotive writer whose work has been published by many major print and online publications. The list includes Calgary Herald, The Truth About Cars, Red Deer Advocate, RPM Magazine, Edmonton Journal, Montreal Gazette, Windsor Star, Vancouver Province, and Post Media Wheels Section.